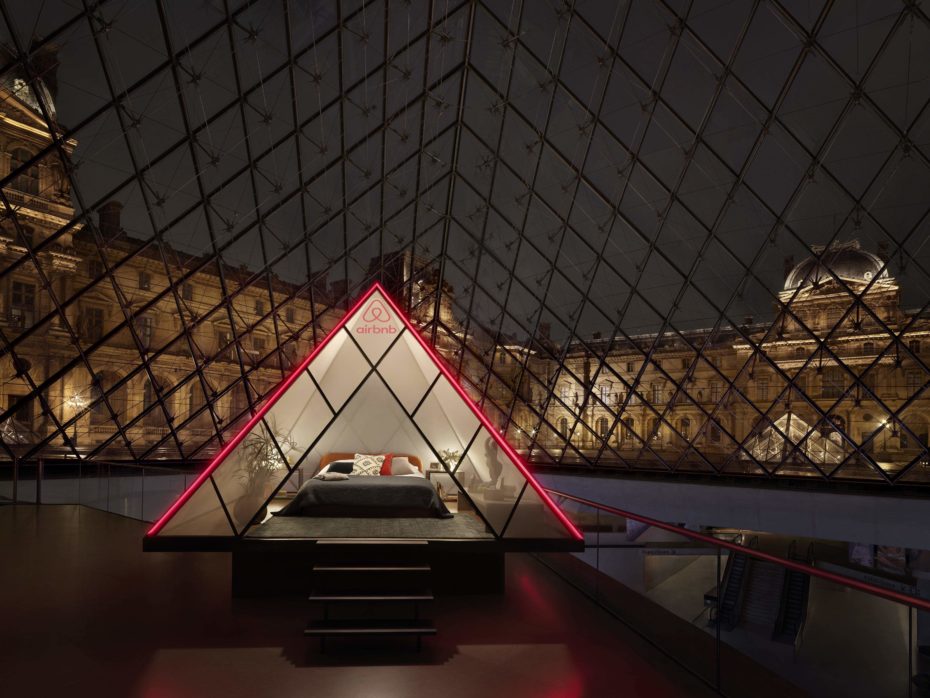 Airbnb has done it again. Travel and lifestyle blogs are abuzz with news of the company's latest PR stunt: the chance to win a night with the Mona Lisa at the world-famous Musée du Louvre in Paris. Only VIP super humans like the Obamas and Beyoncé & Jay Z have had the chance to take a private nocturnal tour of the museum, but for the lucky winners of this competition, Airbnb is also transforming the museum into an actual home for the night…
They'll start with a cosy Renaissance inspired aperitif in a pop-up living room in front of the Mona Lisa and move on to the dining feast hosted by the Venus de Milo before enjoying a night cap with an acoustic concert in the secret Napoleon apartments (you can visit them here). The real masterpiece might just be bedroom however, which will be set up under the iconic glass Pyramid, celebrating its 30th anniversary this year.
The catch? There's only one bed (and one night only). While we certainly appreciate Airbnb's creative marketing stunts (previous sleepovers include the Paris Catacombs, an airplane, a chalet on top of an Olympic ski jump), the fact is, the chances that you and I will end up toasting with the Mona Lisa are about as likely as winning the lottery. To enter, you'll need to write a pretty stand-out letter before April 12th explaining why you would be the perfect guests to Da Vinci's muse in 800 characters, and make sure you're able drop everything for the overnight stay in Paris on April 30th. You never know, it could happen to you, but if it doesn't I thought we could use a few realistic and practical but amazing alternatives for a memorable sleepover in Paris.
1. Play Shopkeeper inside a Paris Bookshop for the Night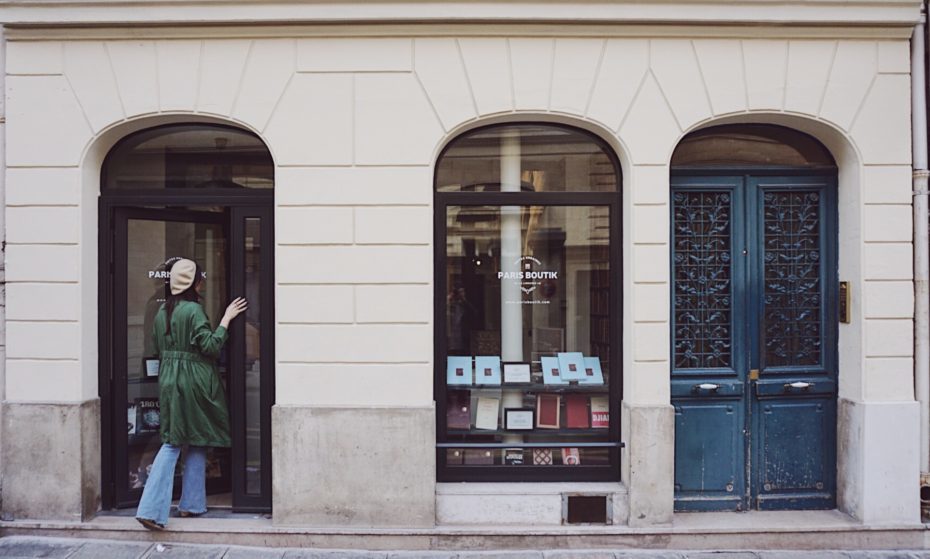 Bookworms, library lovers and Parisphiles gather round. In the heart of the city, behind the facade of an old bookshop in the Marais, a secret await. For the bookshop at number 12 Rue Caffarelli is no ordinary Parisian library, but in fact, a place for the weary traveller after dark.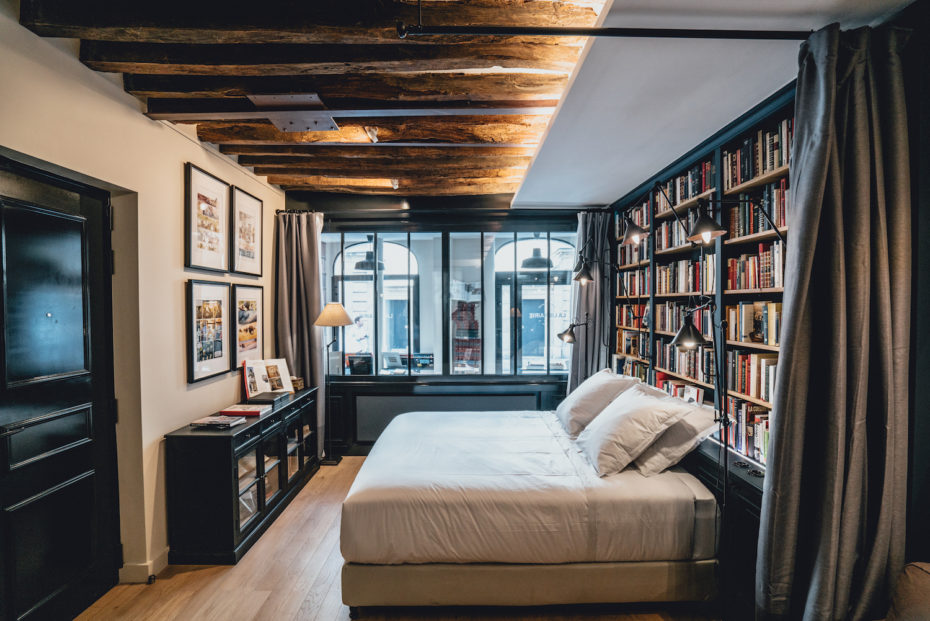 We lose bookshops everyday. It's a fact– many of them are closing and we can't save them all, but this particular bookshop was lucky enough to be rescued by the founders of Paris Boutik, a new hotelier concept that's converting some of the city's forgotten boutiques into a unique style of accommodation while keeping their spirit alive.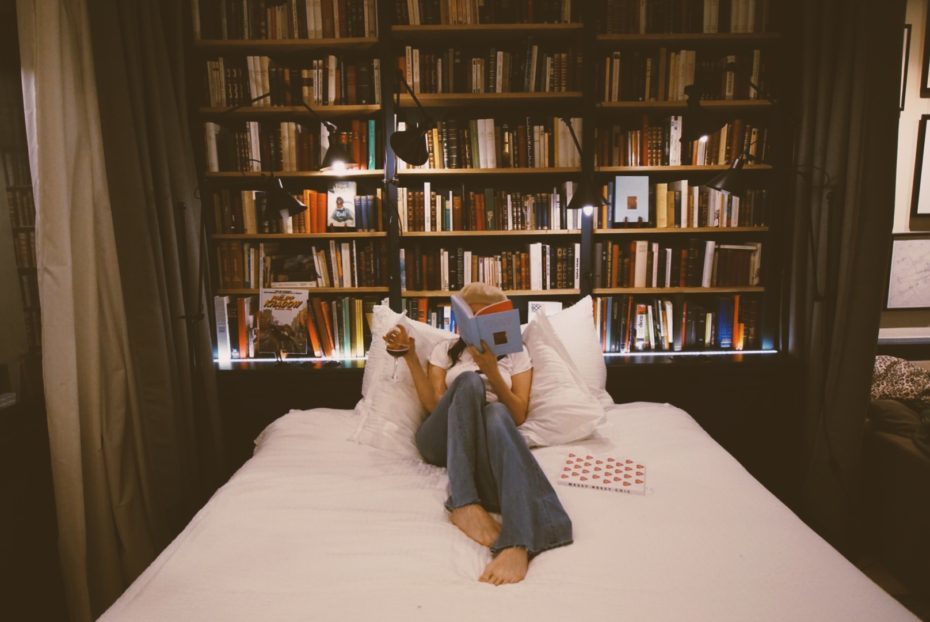 Stocked with over 4,500 books to choose from within your 45m² suite waiting behind the front of the shop, think of it like a literary speakeasy with all the luxuries of a five star hotel room. Read more about the time MessyNessy took over the bookshop here, or look into booking your stay via the ParisBoutik website here.

(or a Parisian café)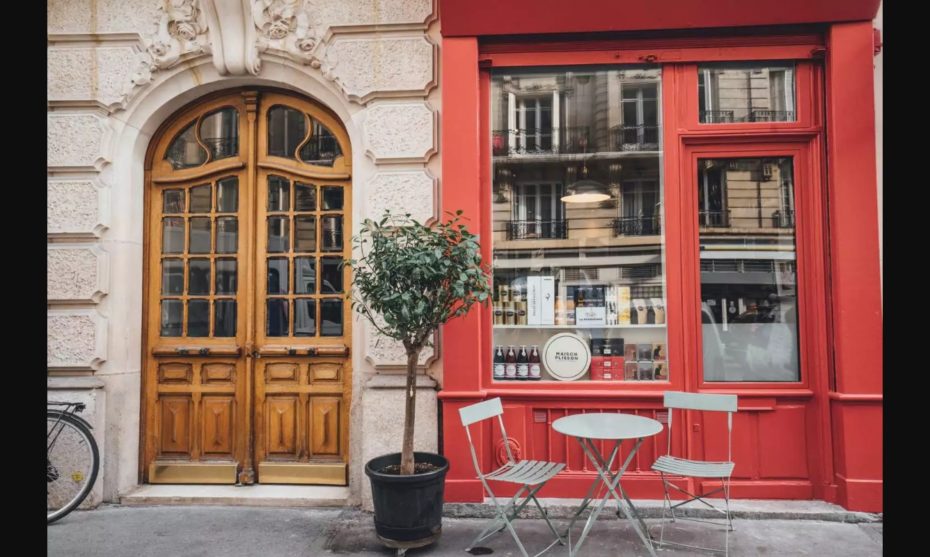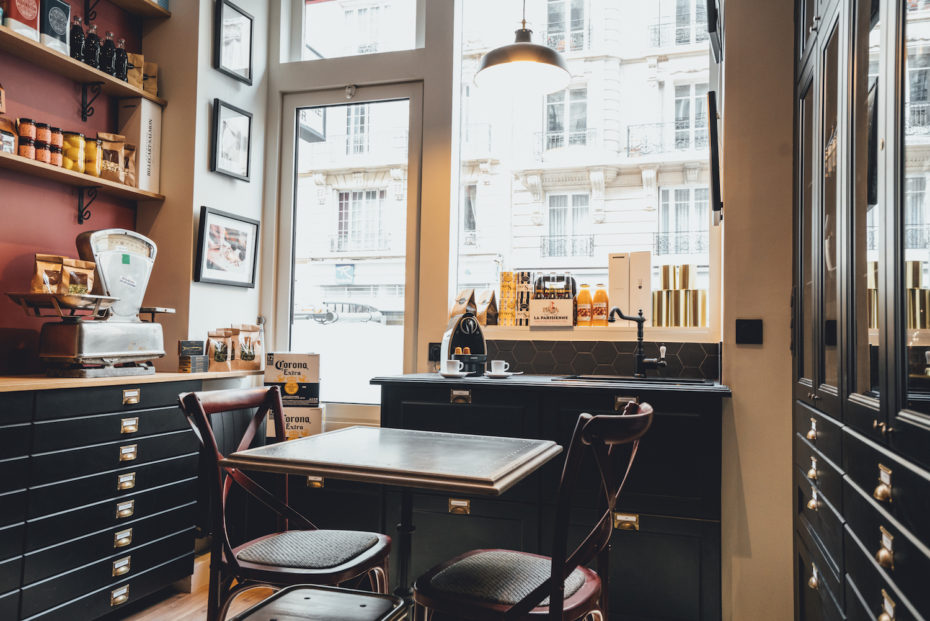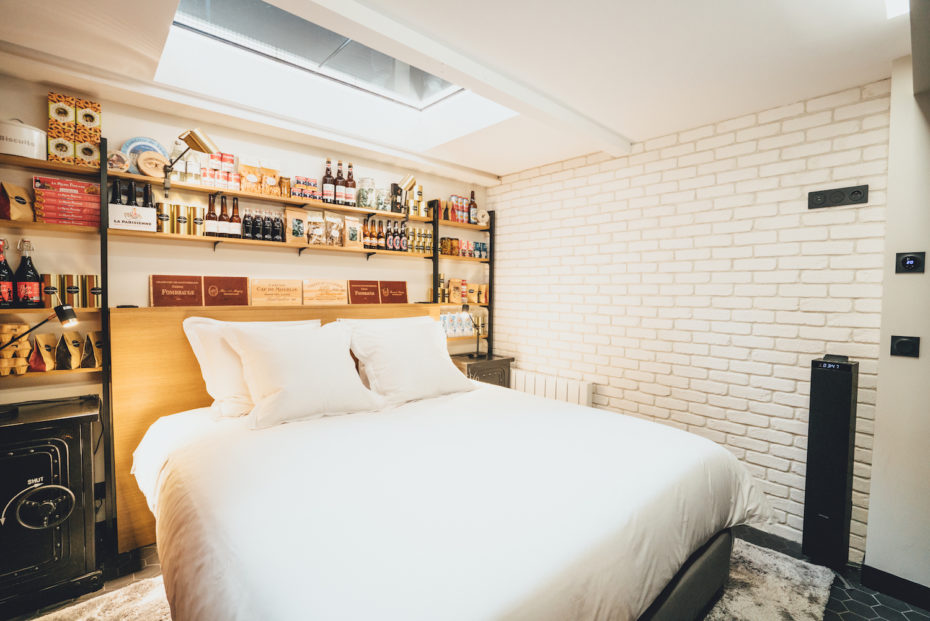 Paris Boutik also has a hotel suite in a café/ grocery store and several upcoming boutique themes including a wine shop, a cheese shop and a fashion studio.


2. Play Goldilocks in Your Own Little Parisian Cottage
In Montmartre…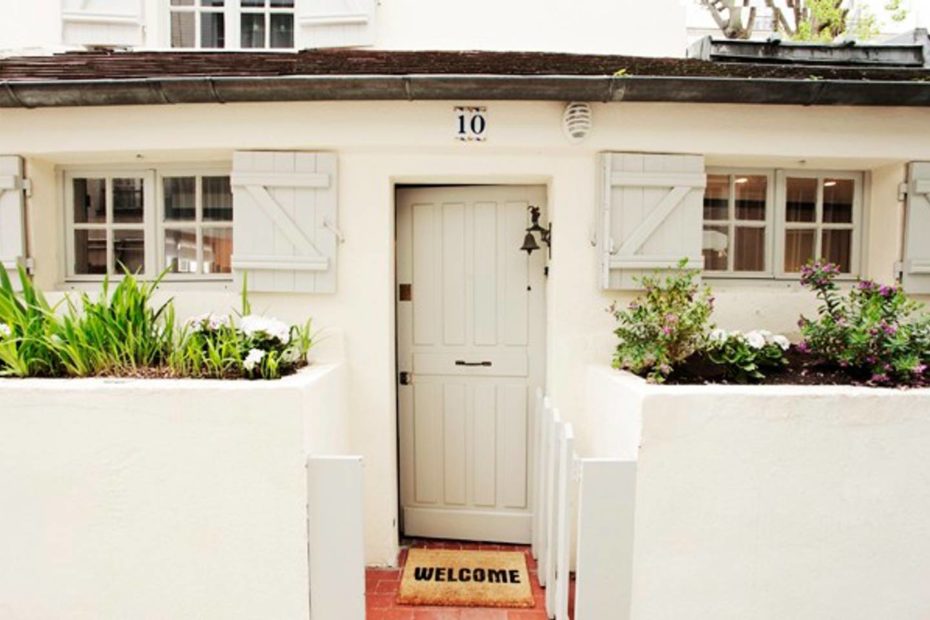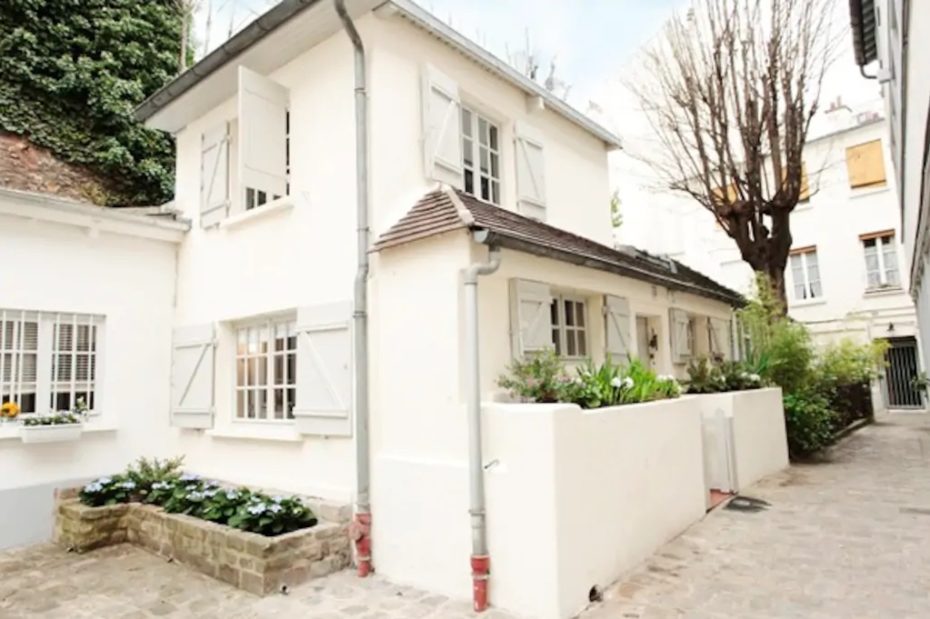 From 114 euros a night (cheaper than most hotel rooms you'll find in Paris), this little 34 square metre semi-detached house, located in an old part of the abbey of Montmartre can be yours. Pretend you're living in a small village (Montmartre was once considered a village apart from Paris) and make yourself at home in this micro maison for two.
In Saint Germain…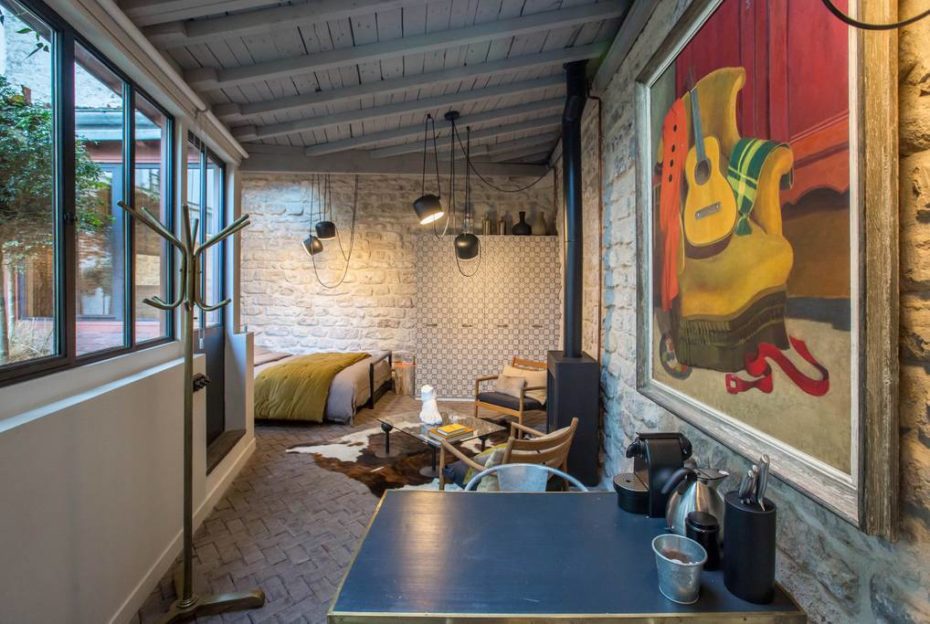 Between a mini industrial loft and cozy cottage country, this former artisan atelier of 30 m2 in the heart of the 6th arrondissement has an indoor fireplace. It has an amazing location just of the Boulevard Saint Germain and rates start from 214 euros a night.

Père Lachaise…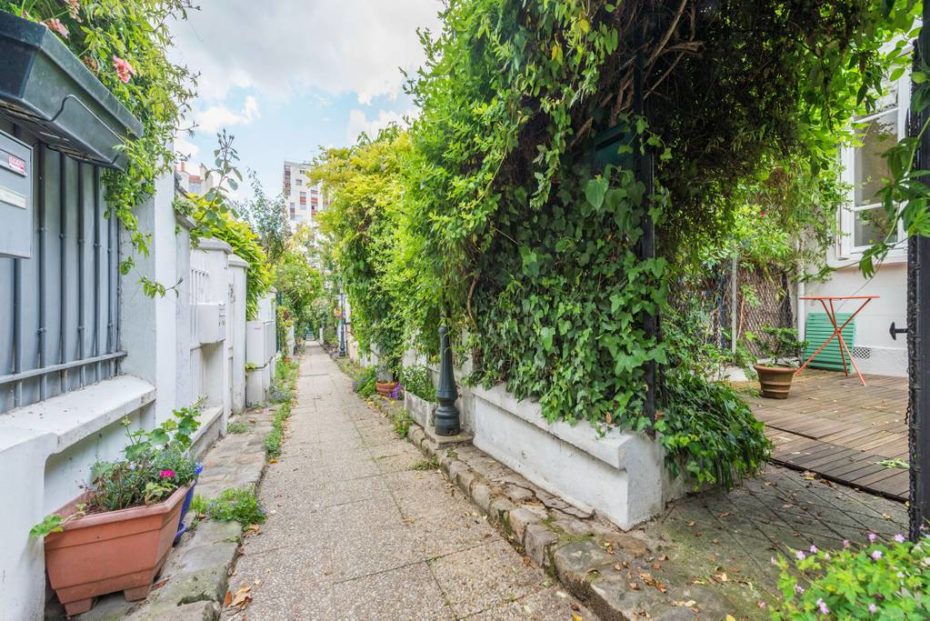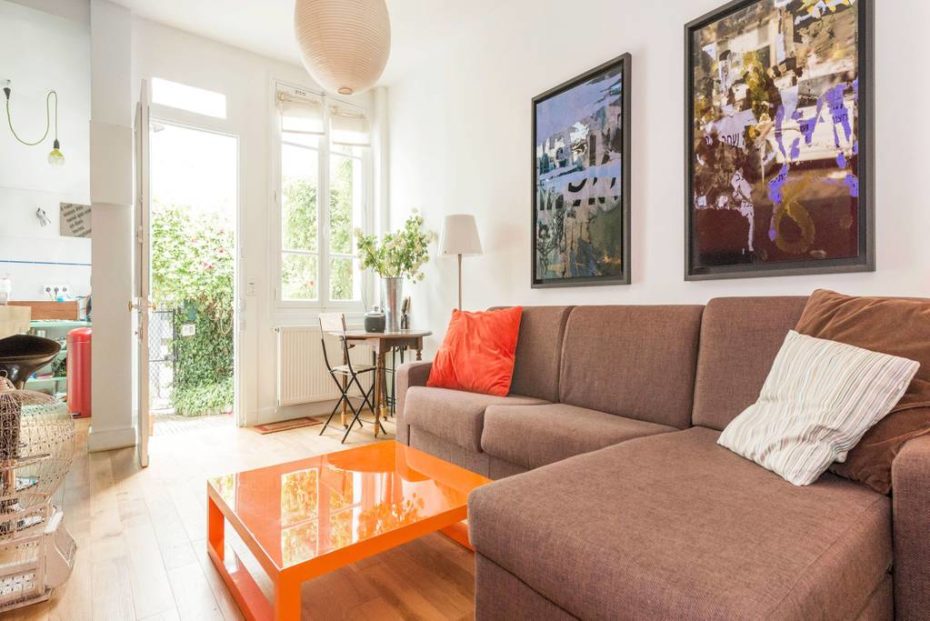 Situated in a secret urban paradise just steps from the Père Lachaise cemetery where everyone from Jim Morrison to Edith Piaf have been laid to rest, this contemporary little house of 60 m2 with its own garden is about as charming as they come. The entire house goes for $118 a night.
Or on Paris' Most Photogenic Street…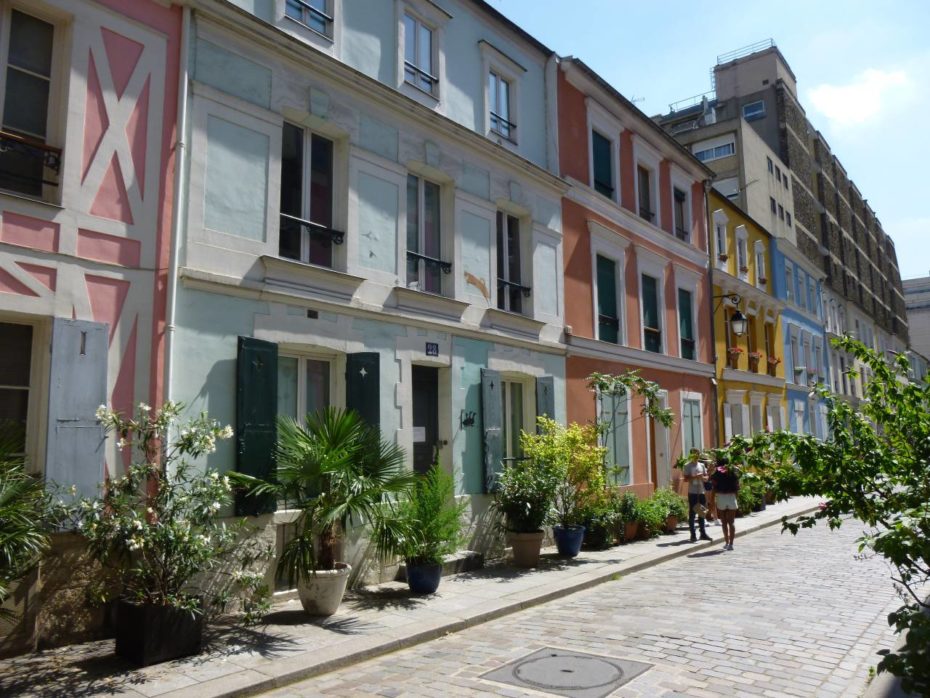 Back in 2013, I nicknamed this street "my little Portobello in Paris". In recent years, the off-beat address in the 11eme arrondissement has become a popular photo shoot backdrop for the influencer community. But once the Instagrammers pack up their selfie sticks in time for apéro, this colourful and charming street can be all yours….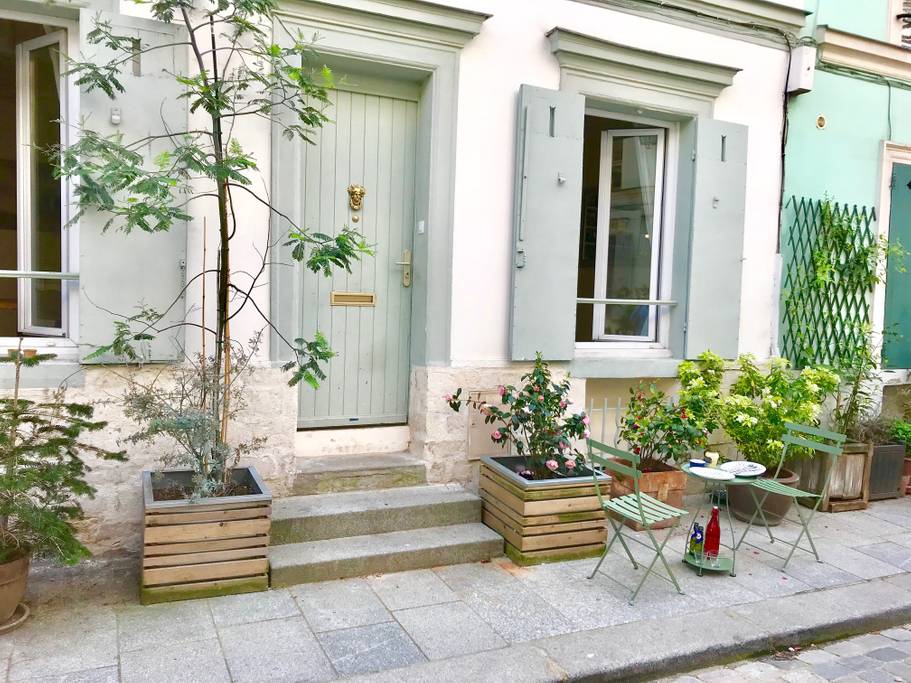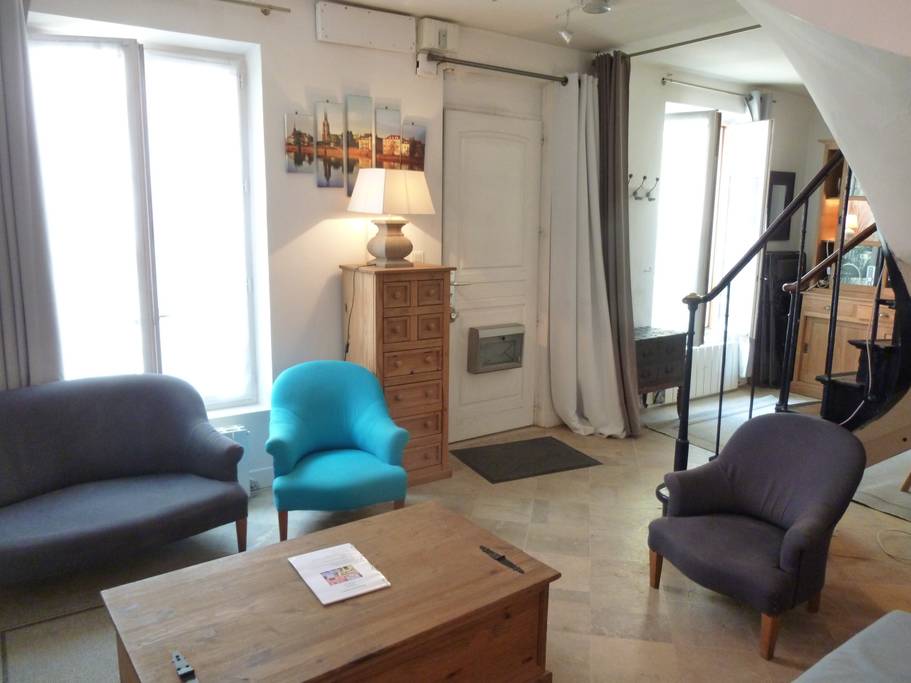 There are not one but two of the houses on this street listed on Airbnb, starting at $281 per night. Option 1 and Option 2.


3. Become Captain of your own Boat in the Heart of Paris
Next to the Pont Neuf
Spying on house boats along the river Seine is one of our favourite pastimes…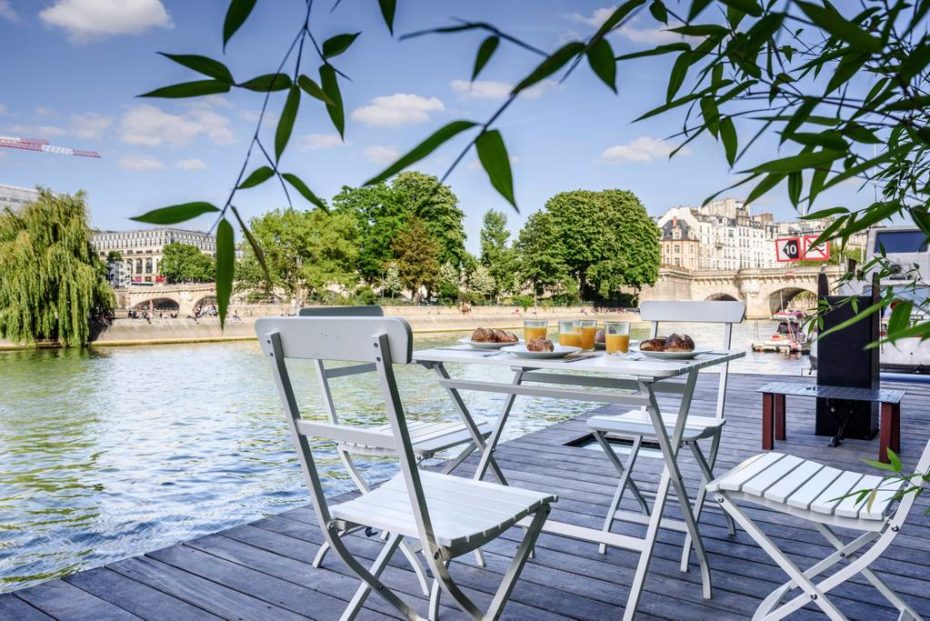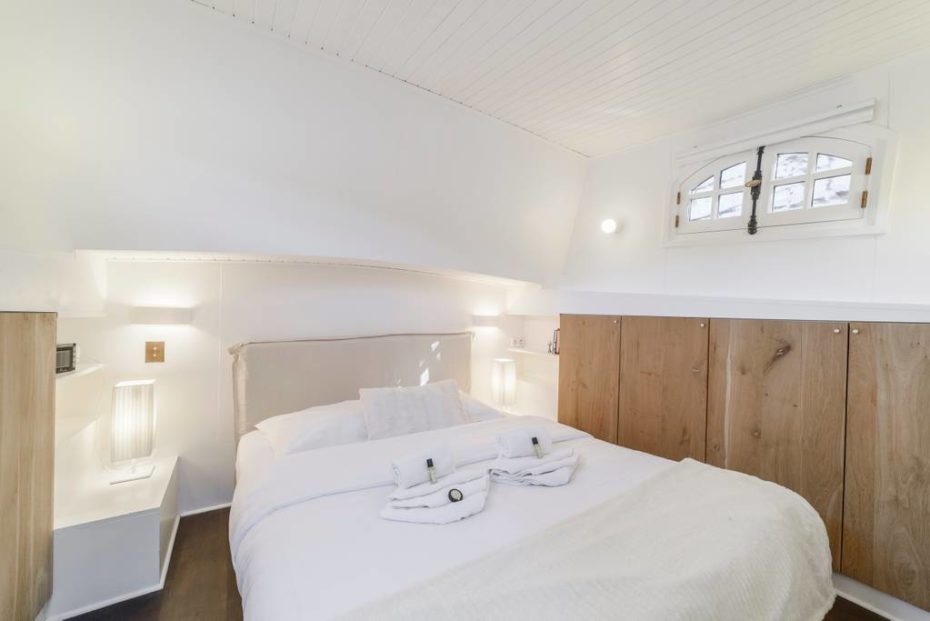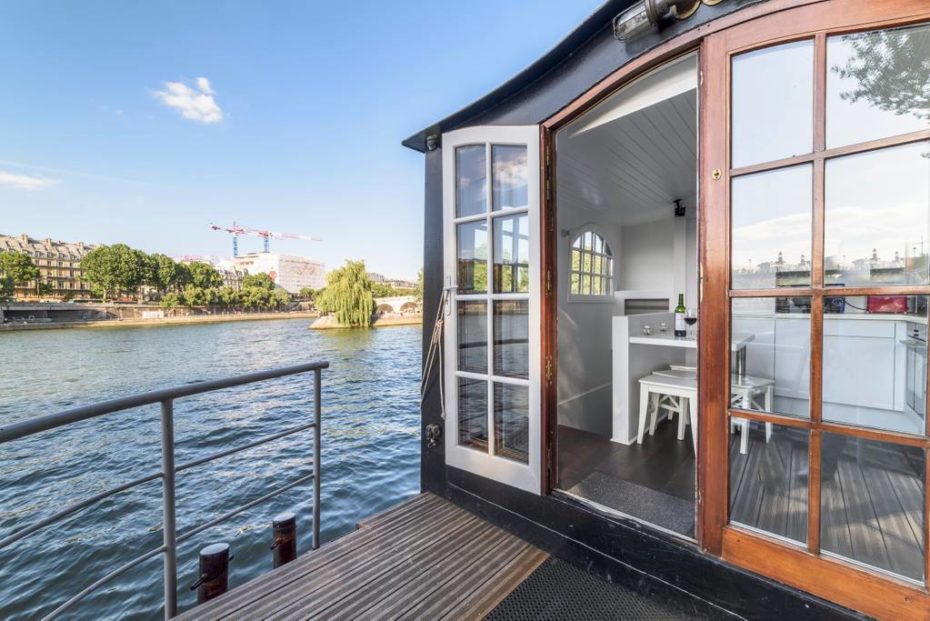 Temporarily live the dream and climb aboard this charming newly renovated barge located before the Île de la Cité. It comes with a fully equipped kitchen, a living room, two bedrooms and bathroom with a large Italian shower. From $308 a night.
or in the shadow of the Eiffel Tower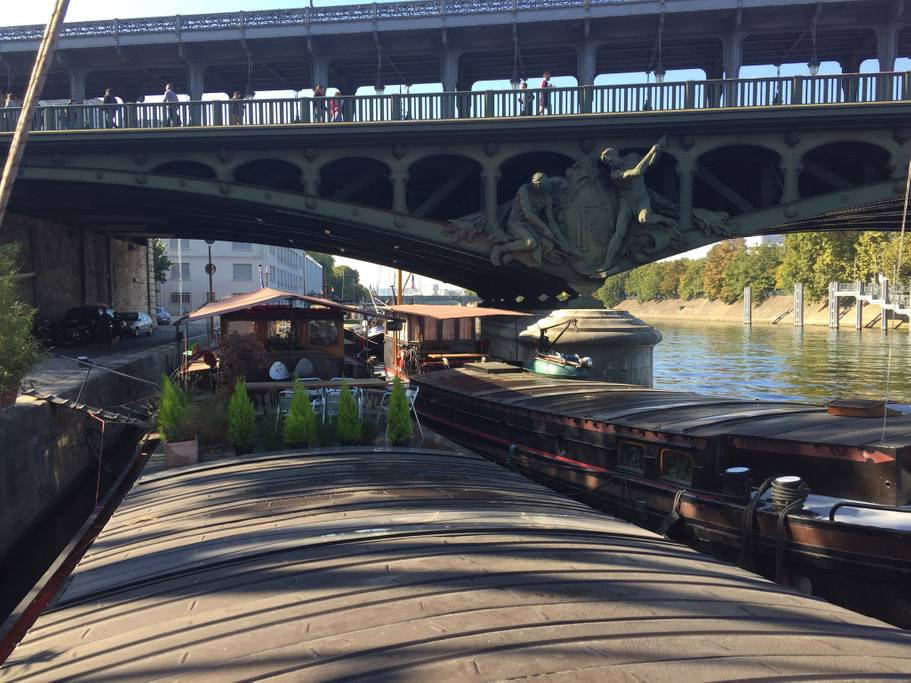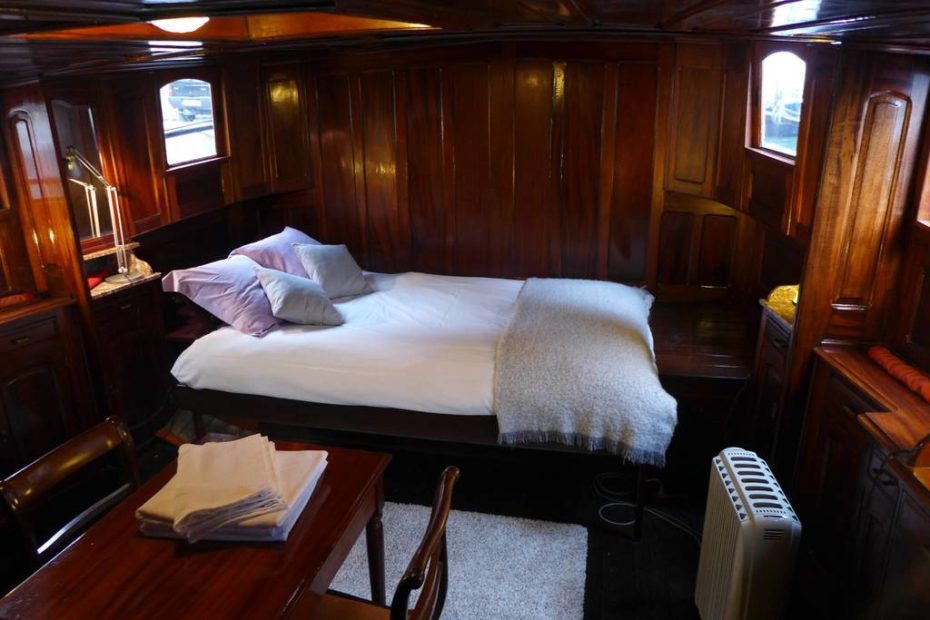 This 1930s houseboat floats next to the Bir Hakeim "Inception" bridge. The owner lives at the front of the boat in case you lose your sea legs. Stay from $133.


4. Spend a Night with the Ghosts of the Moulin Rouge Courtesans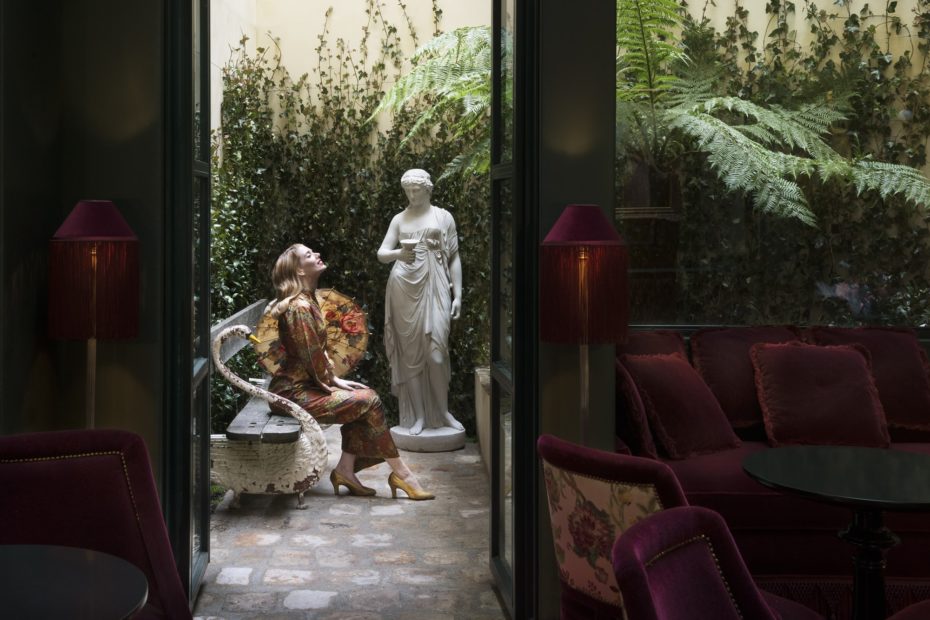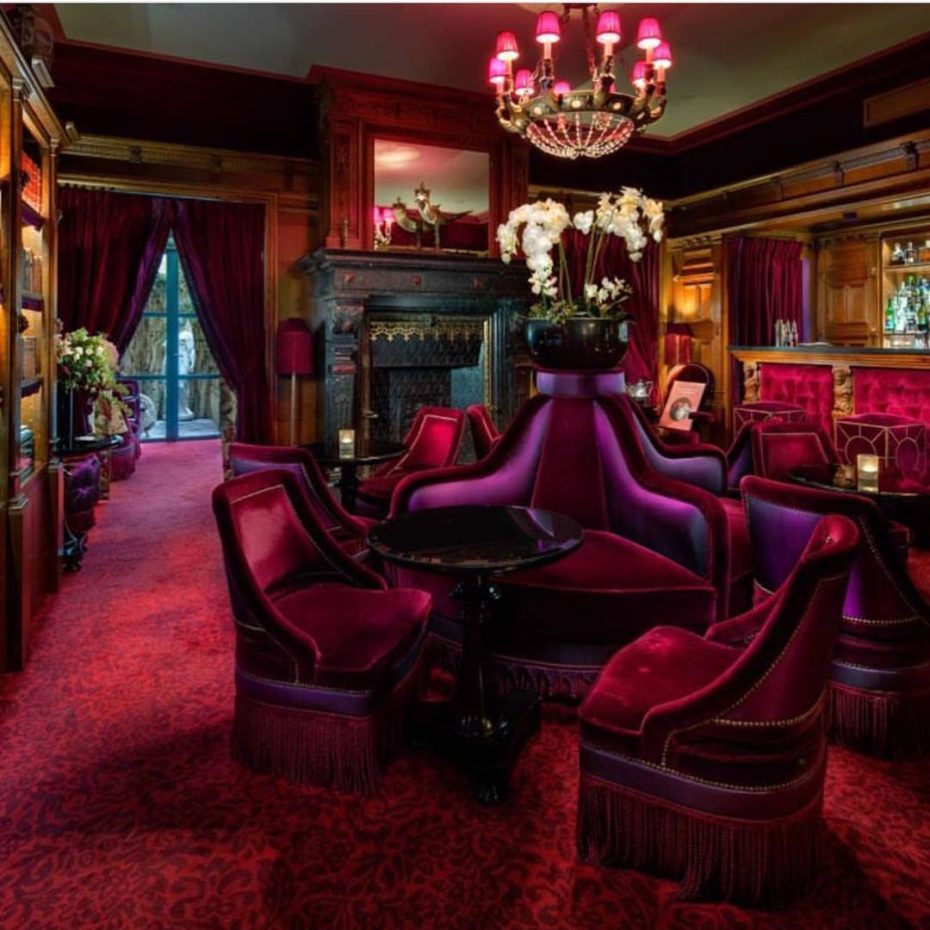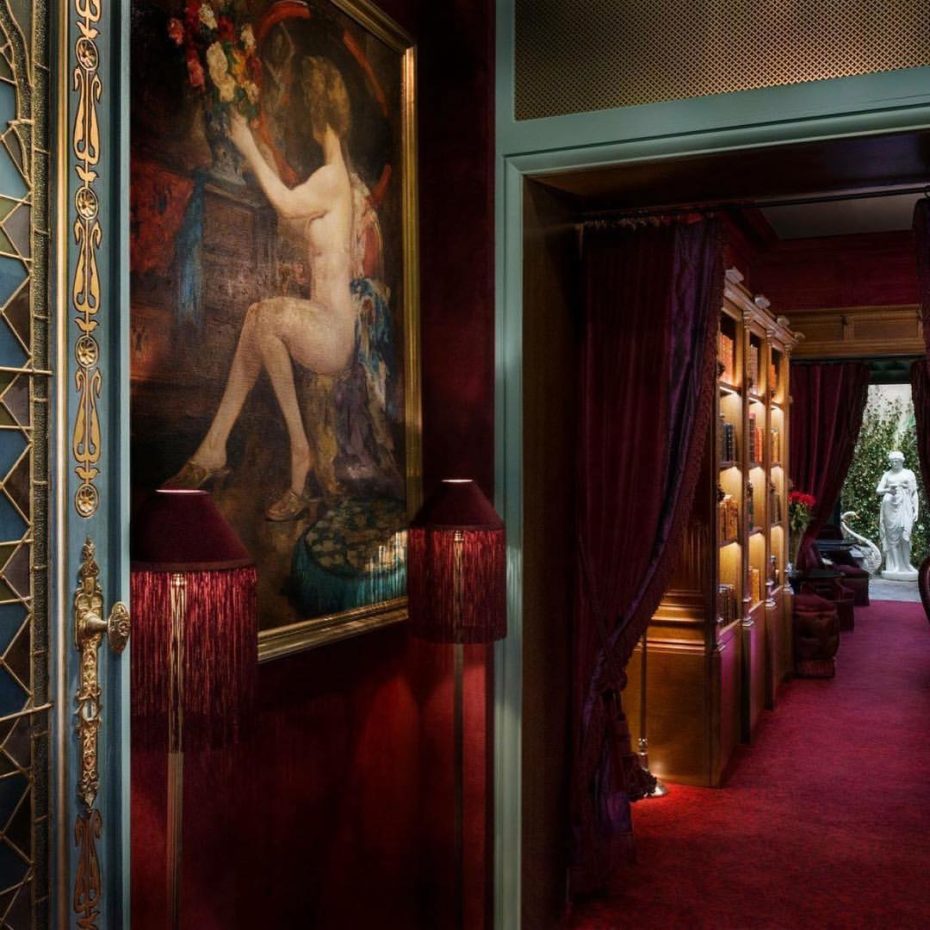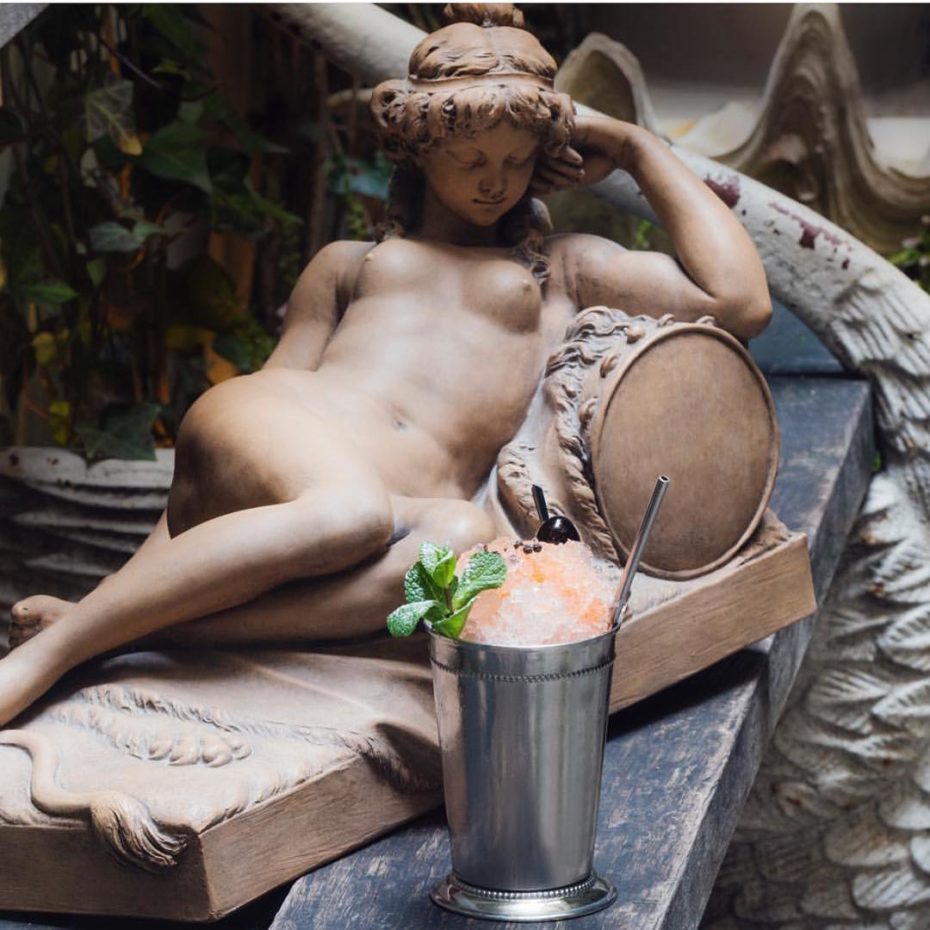 Welcome to Maison Souquet. The former Belle Epoque brothel in the shadow of the Moulin Rouge is now a beautifully restored boutique hotel and lounge, with velvet conversation chairs, expert mood lighting and a whole lot of sophisticated sex appeal. There's also a private pool in the basement. Visit the website here.


5. Take in the View from the Most Romantic Windows
The Instagrammer's Choice…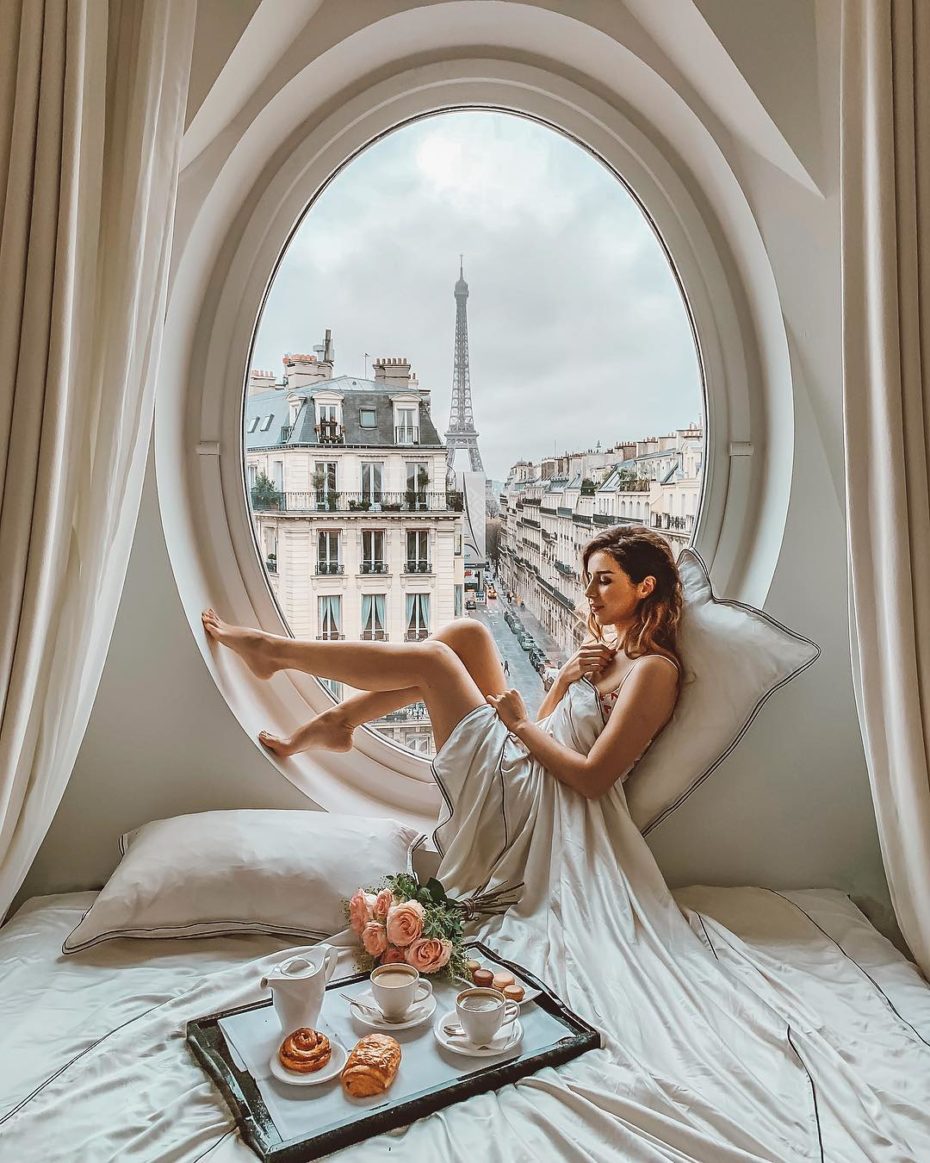 If you can't resist a good old cliché, you're probably in market for an epic view and good photo opportunity, preferably with the Eiffel Tower in the background. Hey, we're all human Instagrammers – and I'm not here to judge, I'm here to provide the secret locations…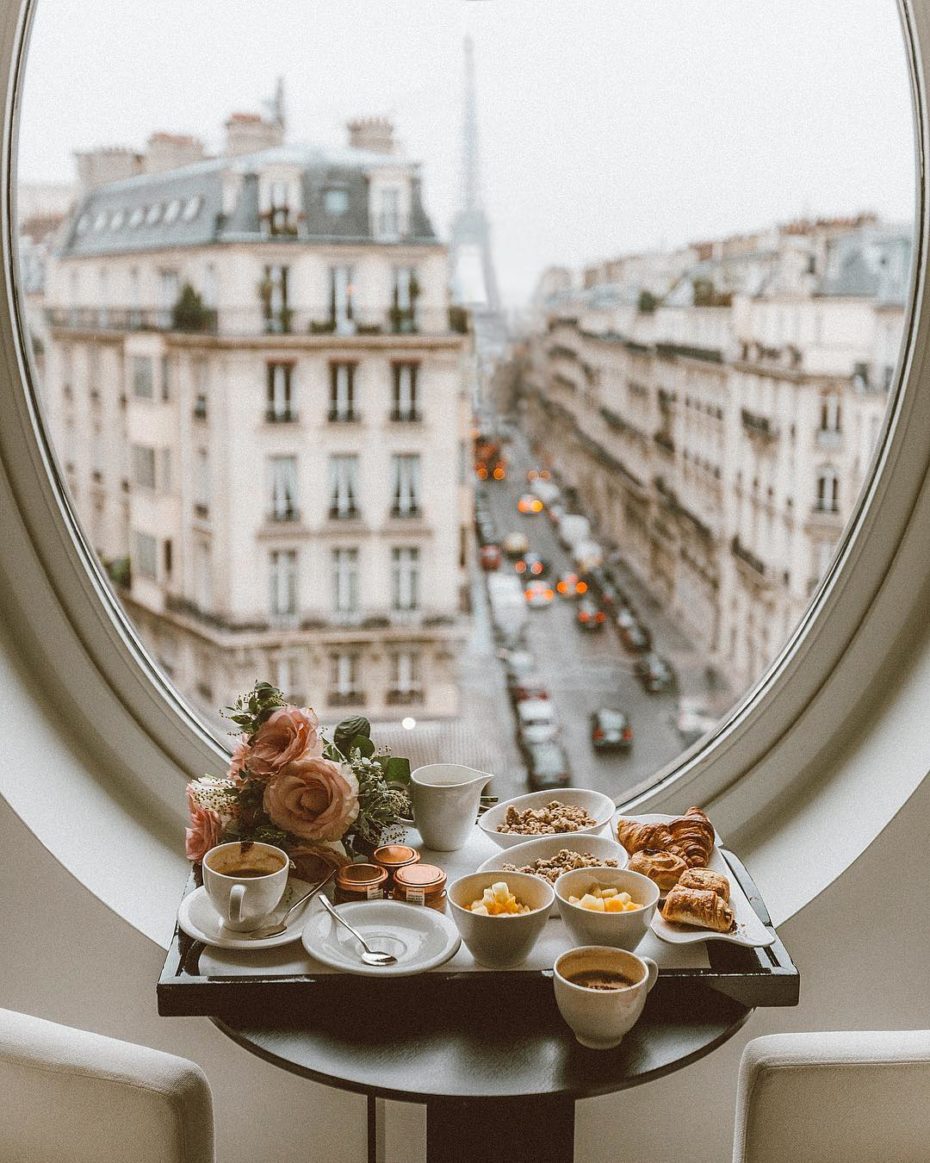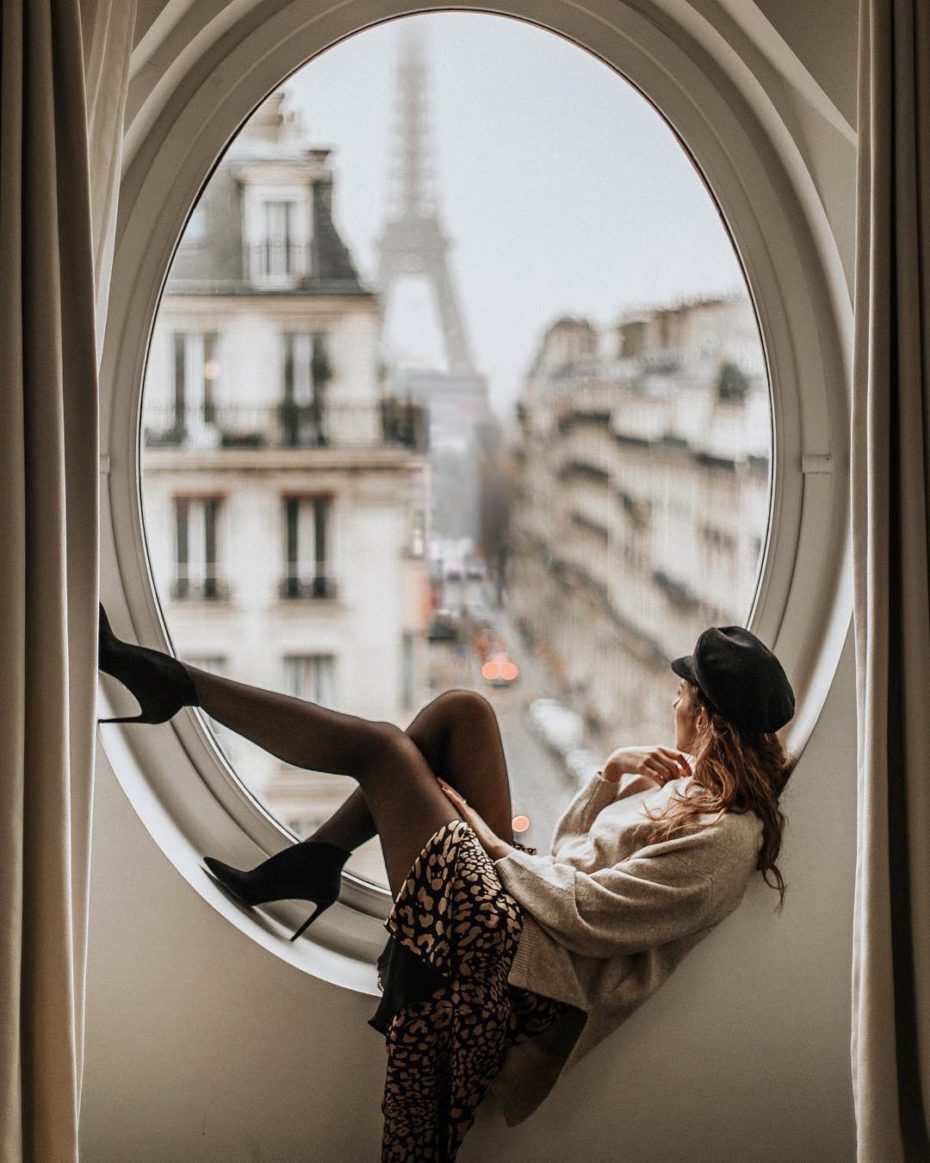 Le Metropolitan in the 16th arrondissement is the preferred choice of London girl Katie.One and a few other fashion influencers who have used the hotel's Eiffel Suite for a dreamy gram or two … or three or four. I wouldn't usually recommend a hotel like this, but if you're hell bent on getting that iconic round-window photograph, this is your spot.
Get your Panoramic Views from a Conical Roof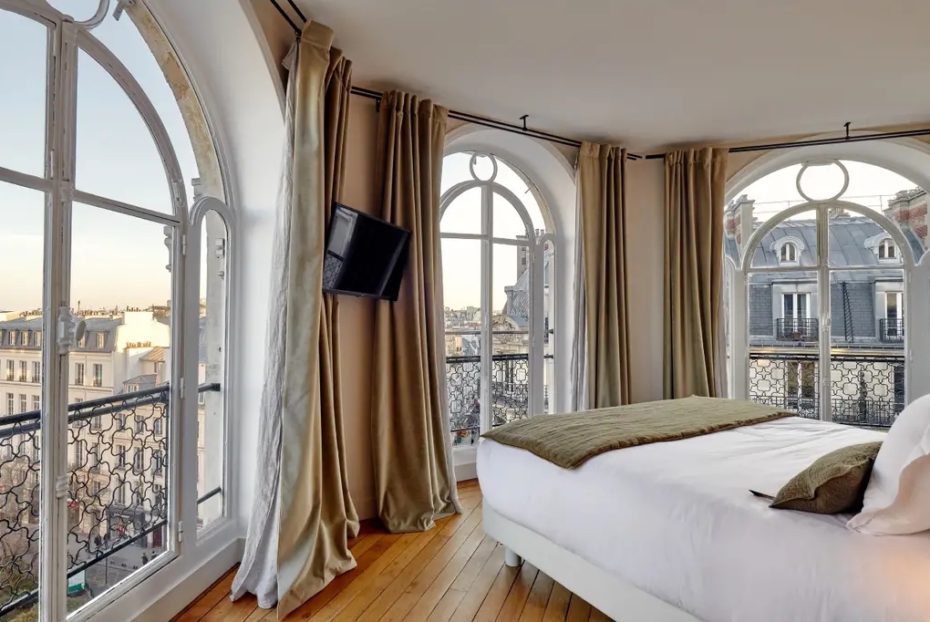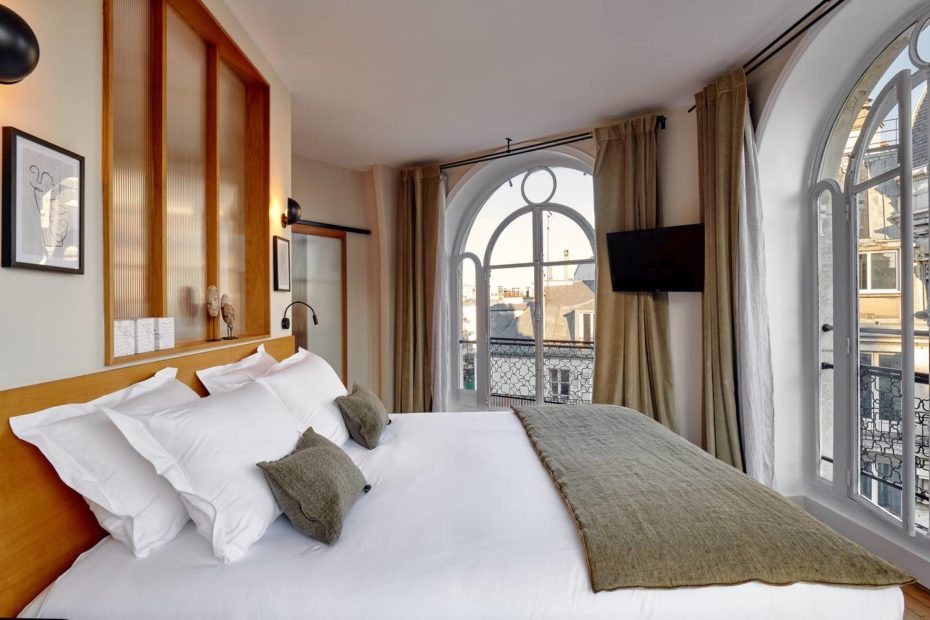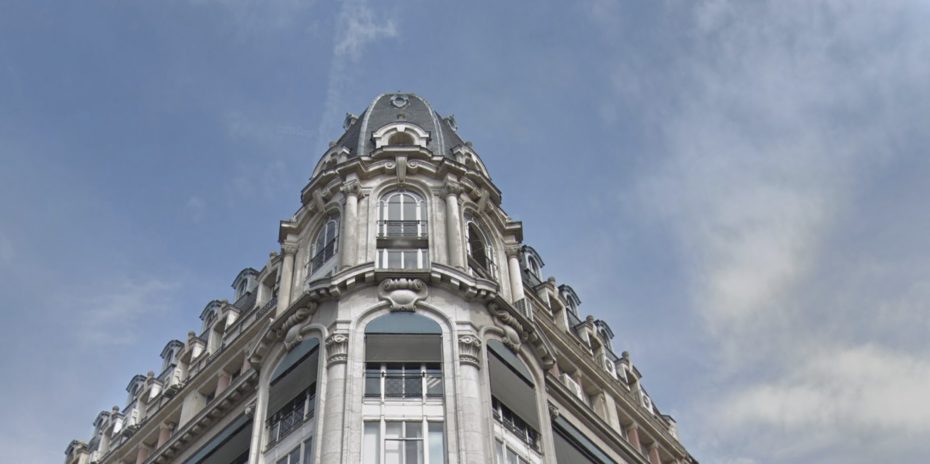 Tinah is not your average hotel. It's made up of 7 rooms in a 6th floor apartment, around a shared space where every morning a butler is there to prepare you a breakfast. The building was designed by Gustave Eiffel and the apartment you want (with those gorgeous window views) start from 220 euros a night.
MessyNessy's Favourite Paris Bath Tub…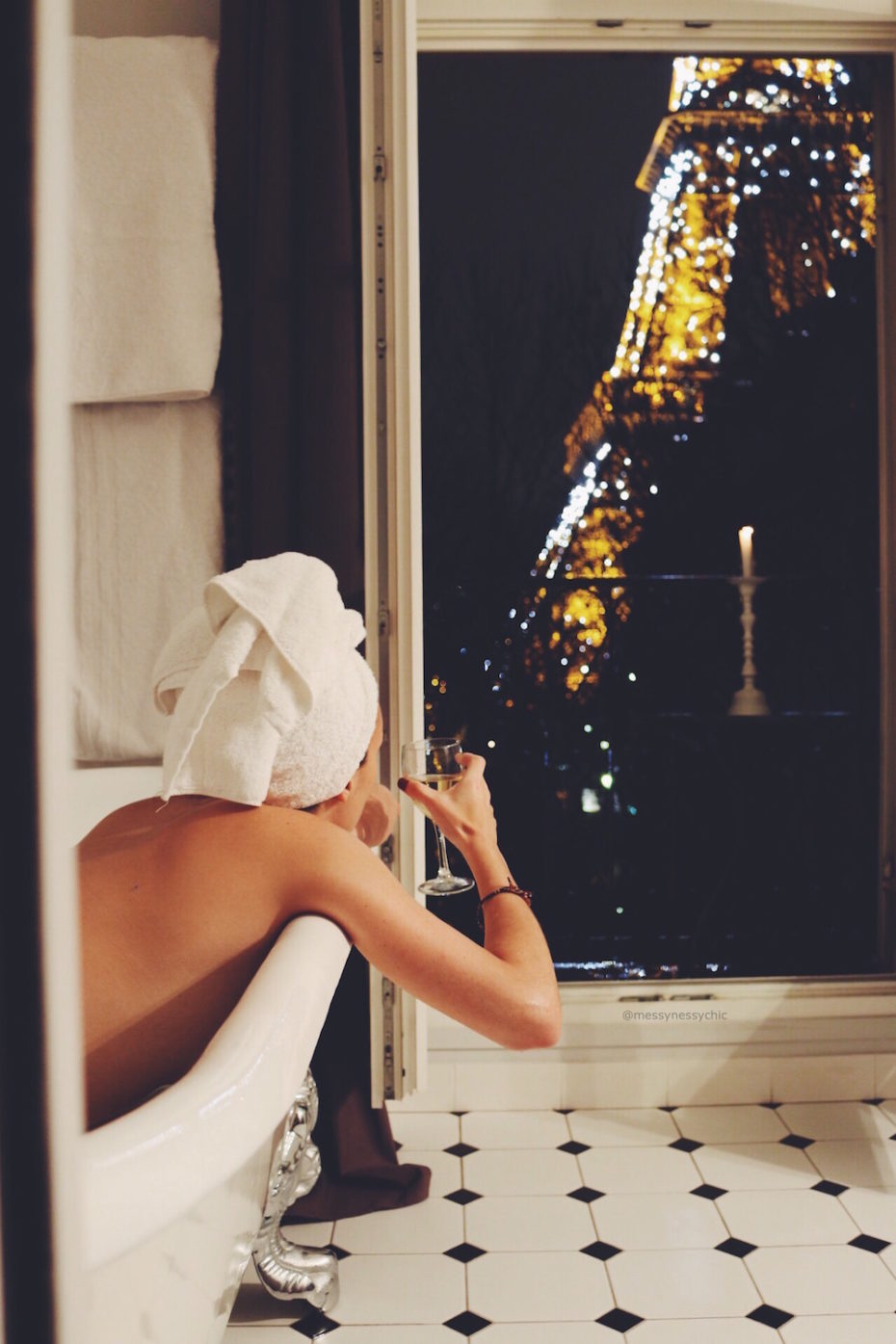 Surely you didn't think I would talk about Paris windows without talking about that time I took a bath in front of the Eiffel Tower, did you?!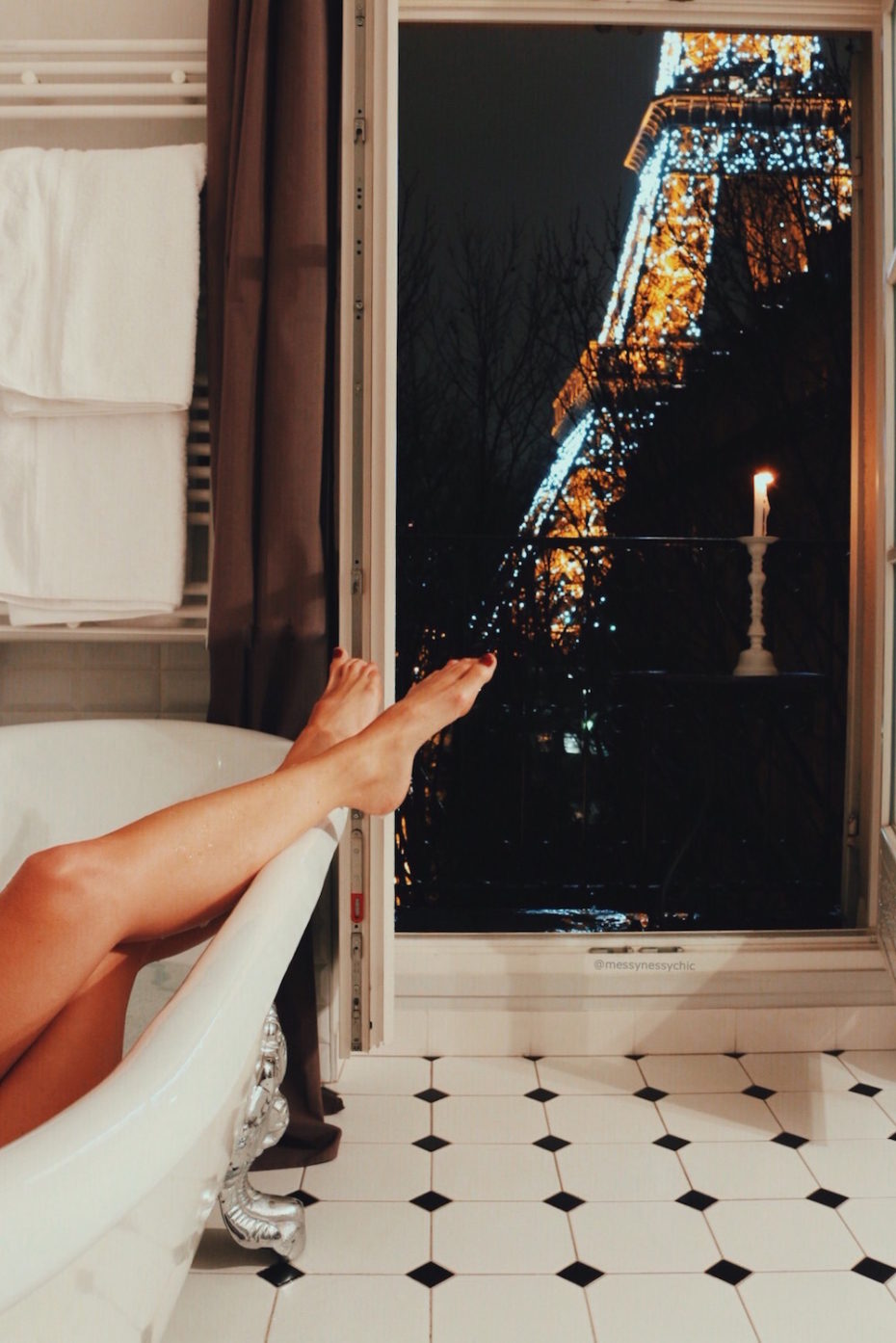 Prices start from 238 euros and you can read more about my experience with Paris Perfect apartments here (the bath tub apartment) and here (my little Parisian attic).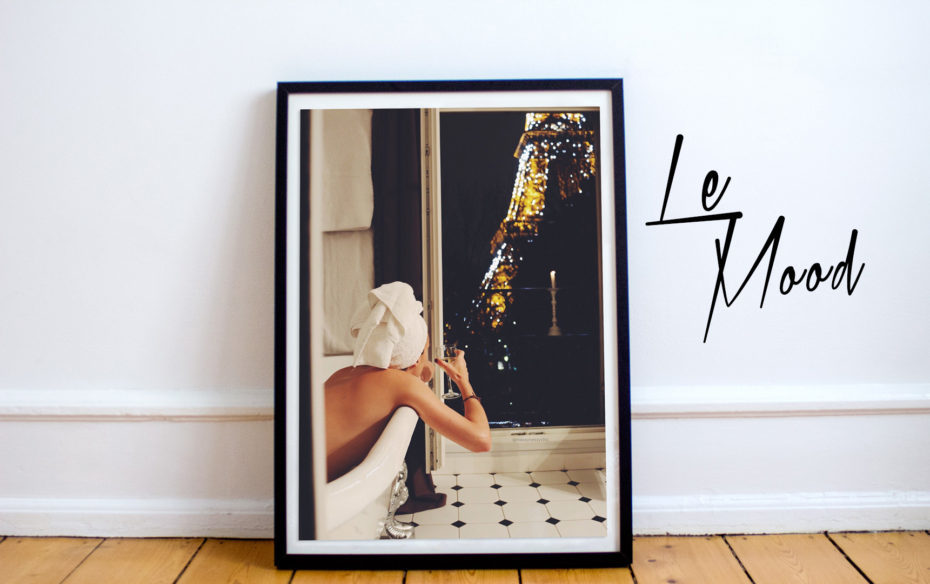 And before you go, just a little reminder that you can hang this Paris dreamer's print in your bathroom at home (and pick yourself up a copy of Don't be a Tourist in Paris while you're at it).