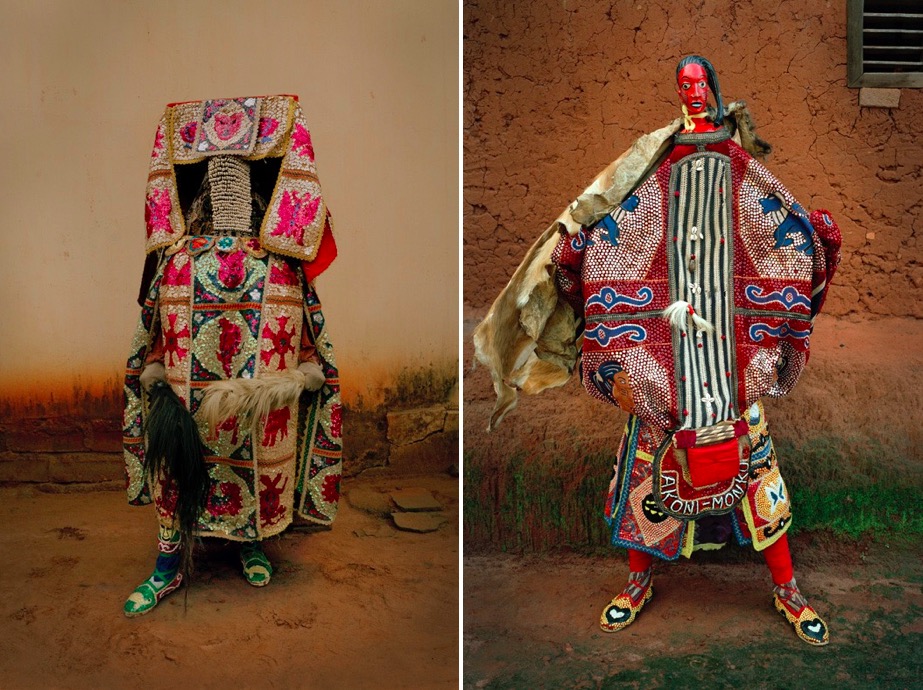 Voodoo has gotten a bad rap. Typically associated with the fear of someone sticking needles into a tiny doll that looks like you, it is widely stereotyped as a black magic cult. But did you know that in the West African country of Benin, believed to be its place of origin, voodoo has been recognised as an official religion since 1989? To 17% of the nation, voodoo is their legitimate religion. In 2003, Haiti's Catholic President also made voodoo an official religion. And while there are excesses committed in the name of voodoo, as we very well know there are in every major world religion, for millions of people it is more than a belief system, it is a complete way of life that includes art, culture, philosophy, dance, music and medicine. The dark mystique which surrounds it has largely been fueled by its unofficial status and lack of acceptance around the world. And it looks we're the ones missing out…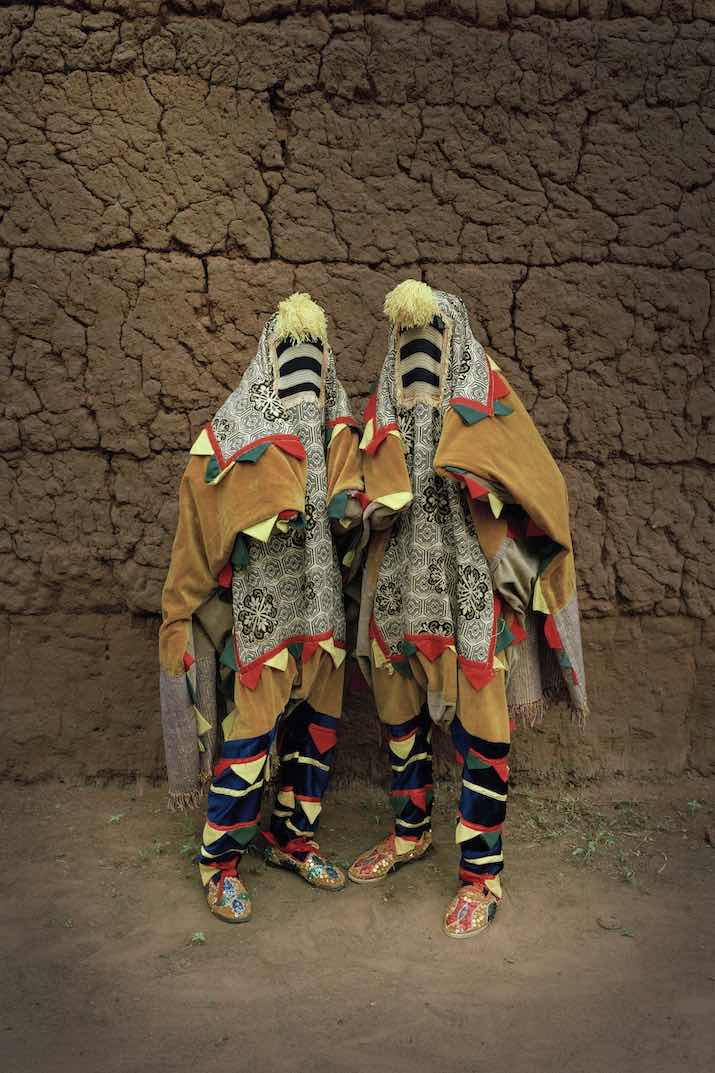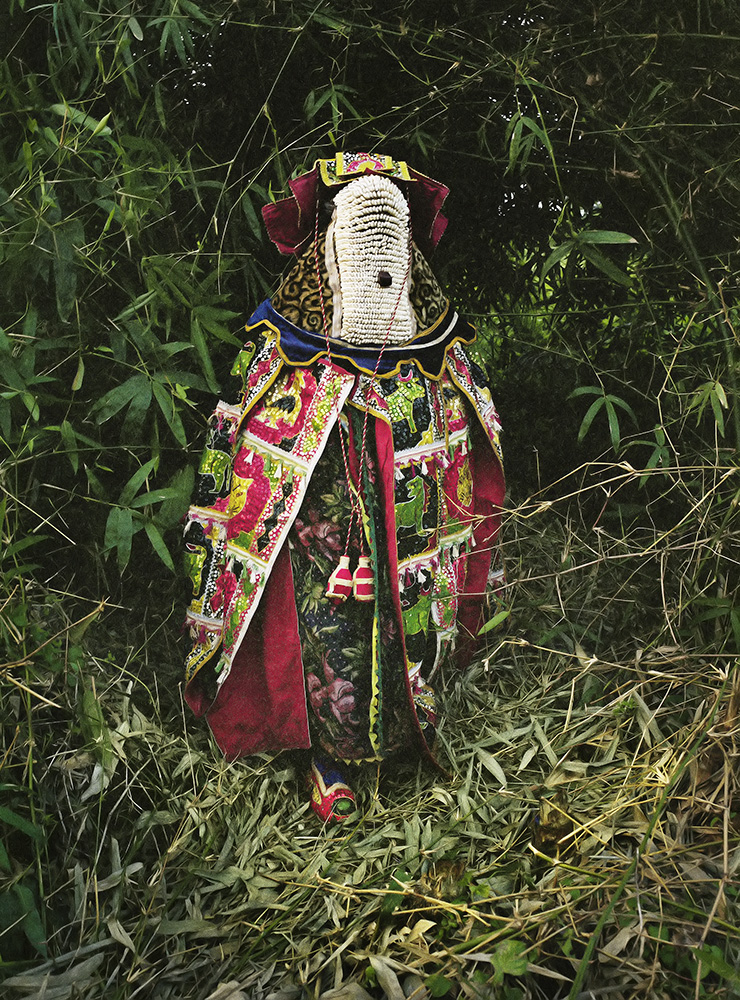 These photographs by Leonce Raphael Agbodjelou, one of the pre-eminent photographers from the Republic of Benin, capture his country's voodoo festival. Celebrated annually, the festival is west Africa's most vibrant and colourful event that features singing, dancing, beating of drums and drinking of gin on the beach while watching horse races. Sounds pretty fun right? It's also an occasion for the religion to showcase its talent for creating some seriously impressive technicolor couture.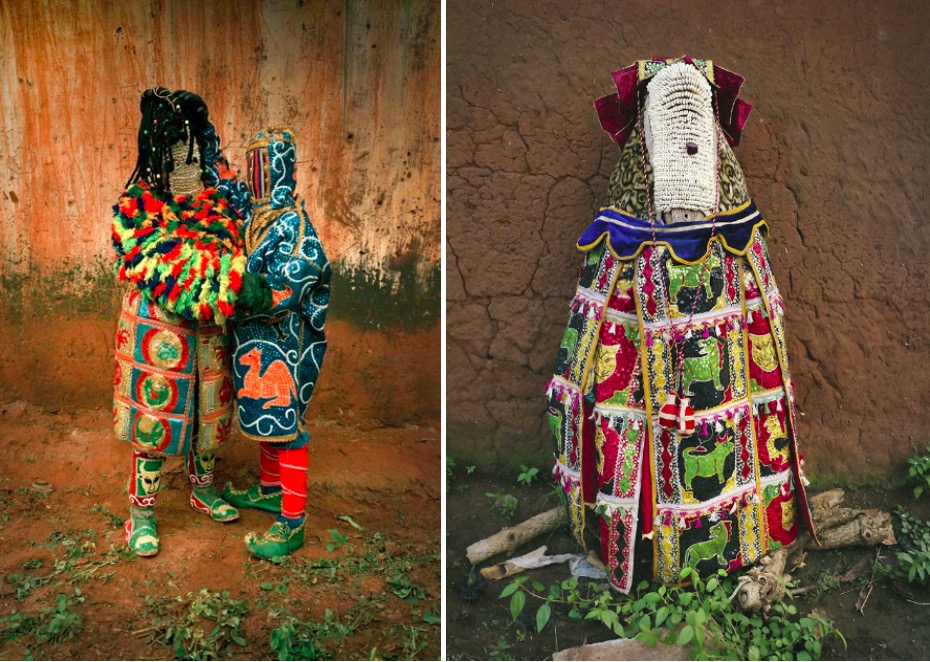 The idea of the festival is to strengthen the bond that unites families and communities with departed ancestors known as Egungun, a Yoruba word which means, 'the souls of the dead who have returned to earth for a short time to pass on specific advice to the living'.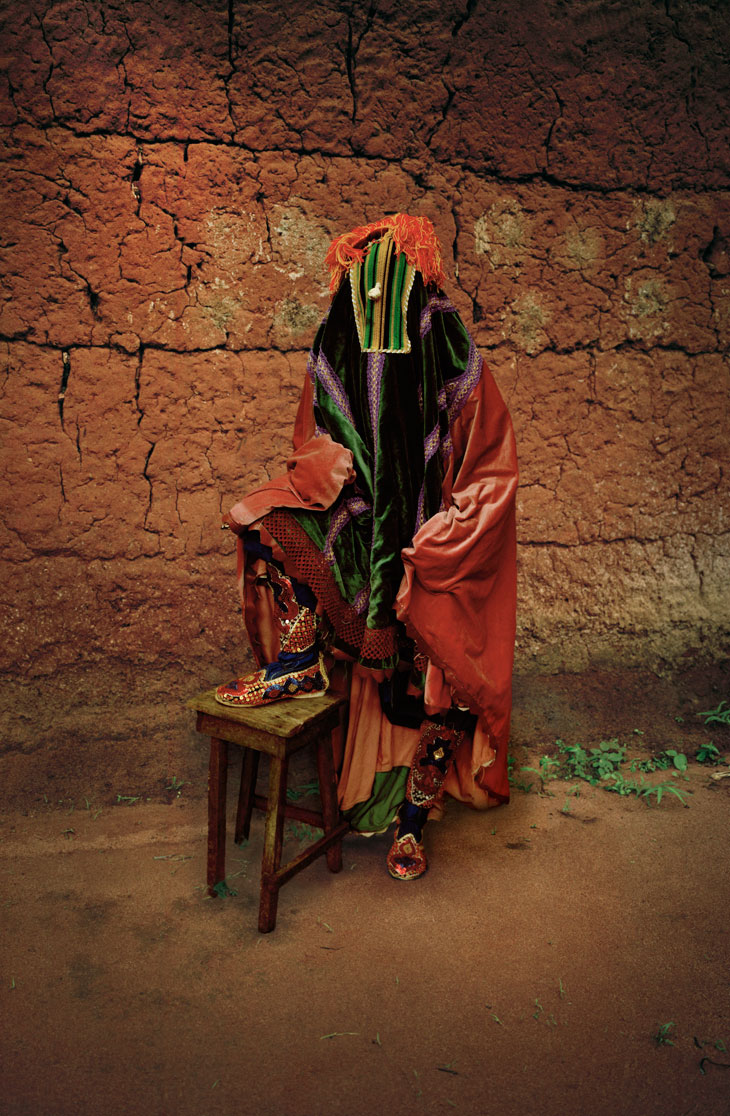 To represent these ancestral advice-giving spirits, members of the community masquerade around town in elaborate veiled costumes made from velvet, silk, damask, Indian madras; the best fabrics money can buy. Veils are often made of cowry shell screens to avoid the bad luck of seeing the dancing masquerader's eyes.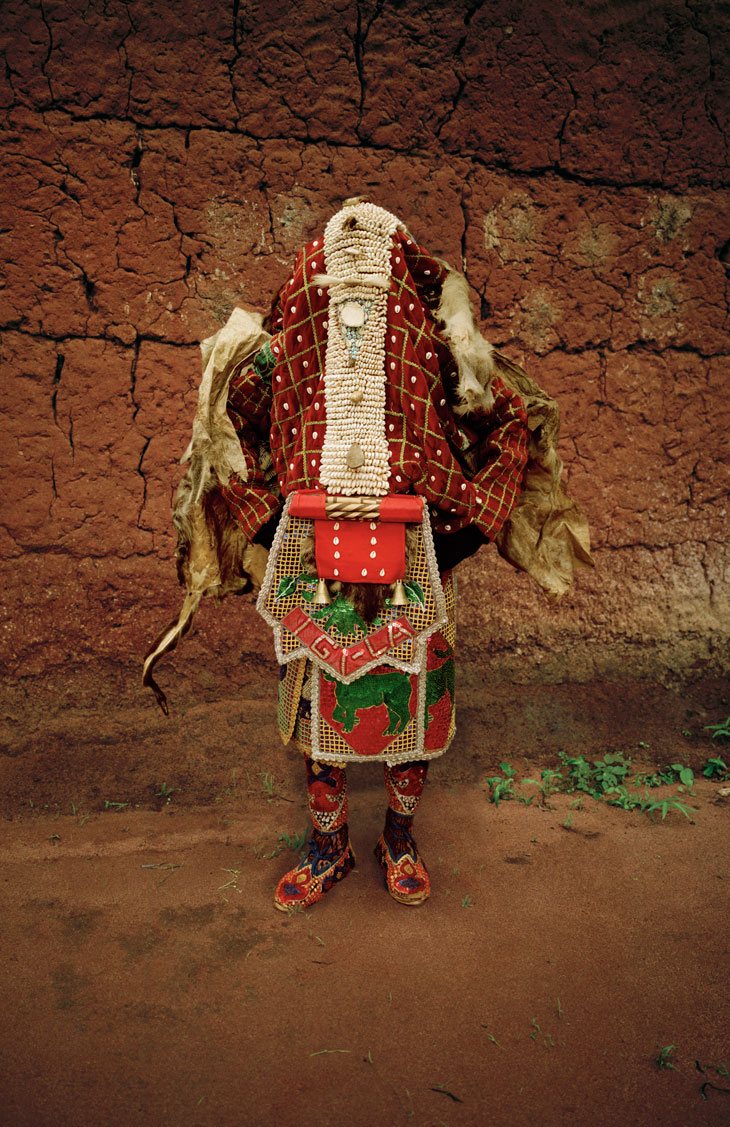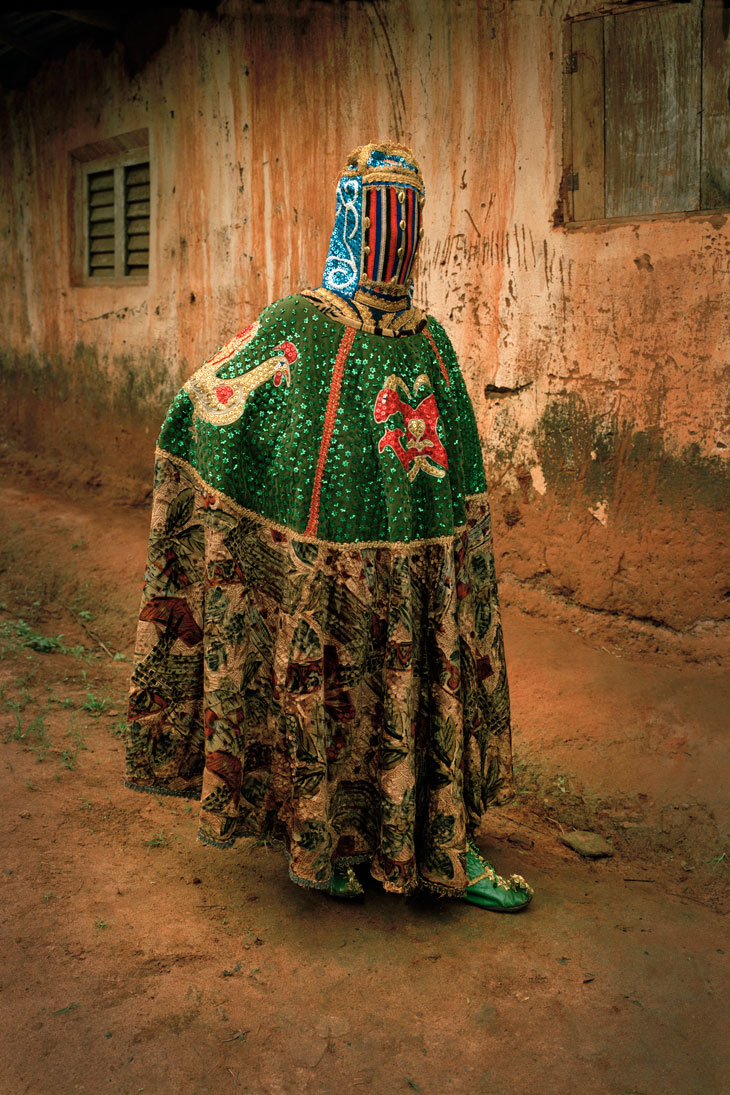 The Egungun sometimes also make appearances at funerals or any time of major misfortune or suffering within the local community. Relationships between the living and the spirits are the essence of voodoo. Unlike most religion, followers of voodoo believe they have direct access to the spirit world; they are not distant and can be invoked to help get through difficult times.
Isn't that what fashion is about too? Invoking the style of our favourite icons and playing different characters to boost our confidence? Of course, like some voodoo worshippers, there are plenty of fashion victims that just take it too far!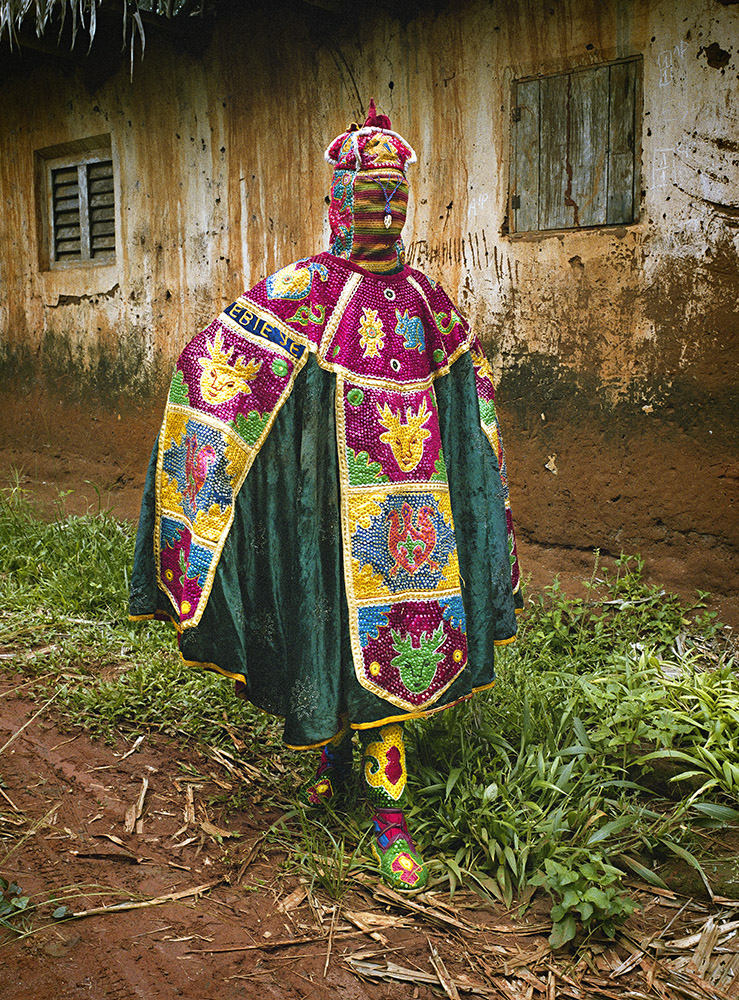 So you see? Voodoo isn't so scary. In fact, it's clearly a rather democratic faith with a penchant for sequins and a passion for fashion.