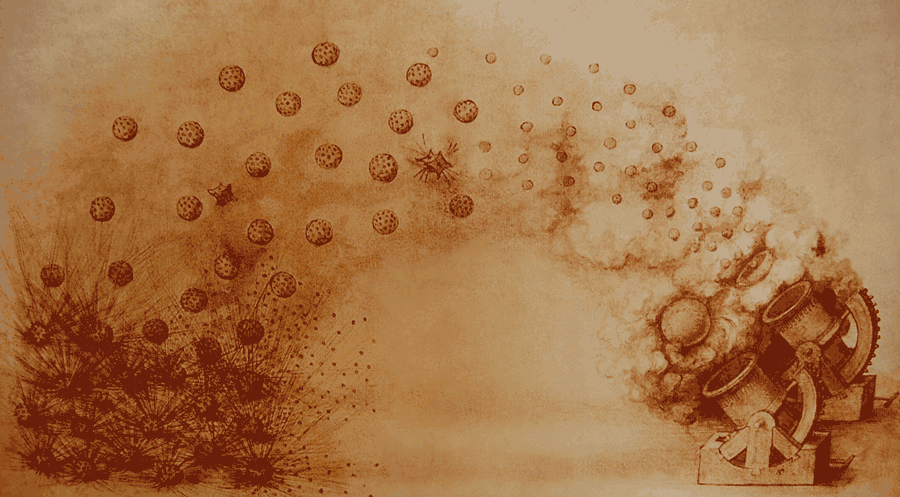 When you think of Mona Lisa's peaceful smile, you probably wouldn't imagine it was captured by the same man who invented the world's first machine gun. You knew da Vinci was a multi-talented visionary; free-thinker, architect, painter, scientist among many things, but aspiring war lord? Take a look through the blueprints of his lesser-known inventions, and it might start to feel as if you've stumbled across the notebook of a Bond super villain …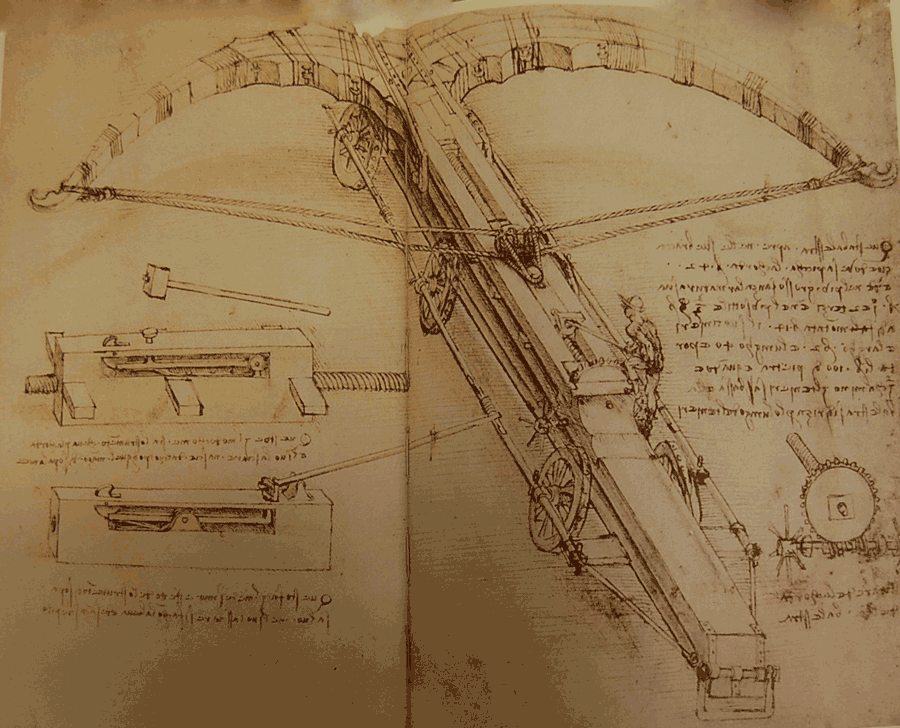 In between designing 15th century flying machines, Leonardo also dabbled in weapons engineering, devising some of the most destructive war machines ever imagined at the time.
There was the 'repeating machine gun', operated by a man-powered treadmill, a cluster bomb to maximise casualties, an armoured tank and let's not forget the giant crossbow which fired large explosive projectiles.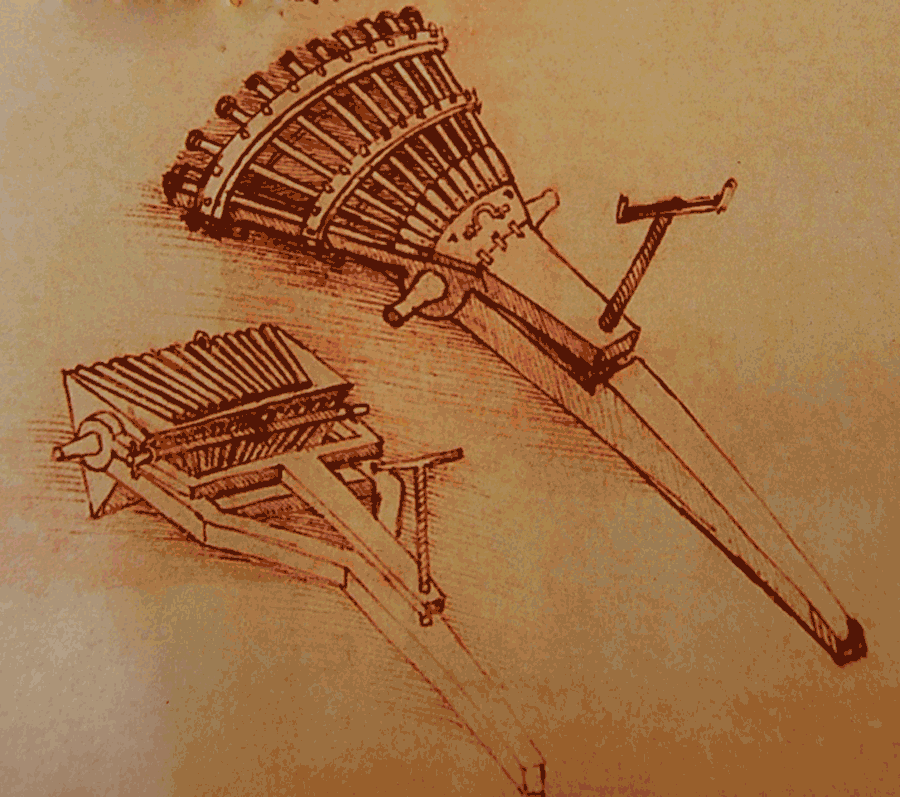 But how could these death machines come from the same man known to be an animal-loving pacifist? The website Leonardo da Vinci Inventions points out that Da Vinci was actually one of the first vegetarians in history, and would often buy birds in the marketplace just to set them free. He was also quoted as saying "The time will come when men such as I will look upon the murder of animals as they now look upon the murder of men."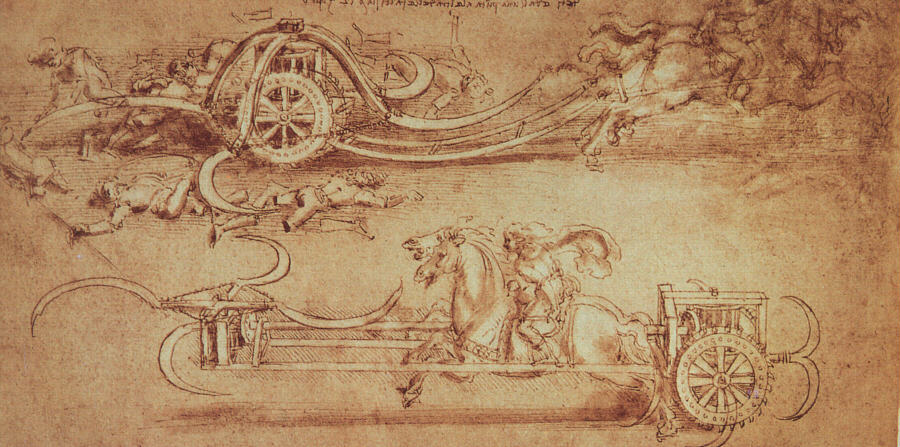 Unfortunately for Leo, he was living in a Machiavellian society. An increasingly famous intellect, desperately short on funding for his work, the inventor was approached by wealthy patrons thirsty for power over Italy's divided city-states. One such patron was a fearsome nobleman named Cesare Borgia, whose fight for power was a major inspiration for The Prince by Machiavelli. Seeking out Italy's finest intellect, he hired Leonardo as his military architect and engineer to come up with most destructive machines ever designed. You can imagine the Machiavellian Duke had his ways of convincing people.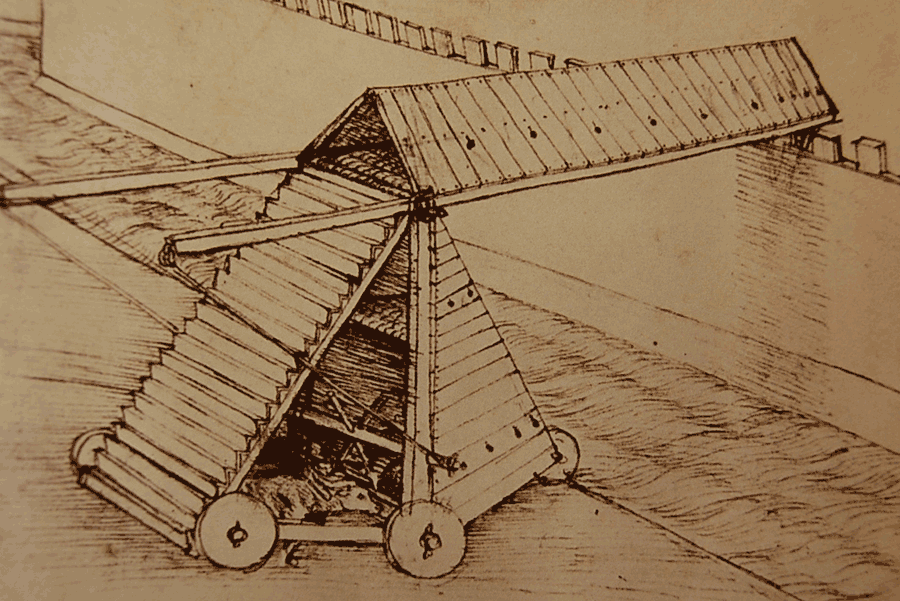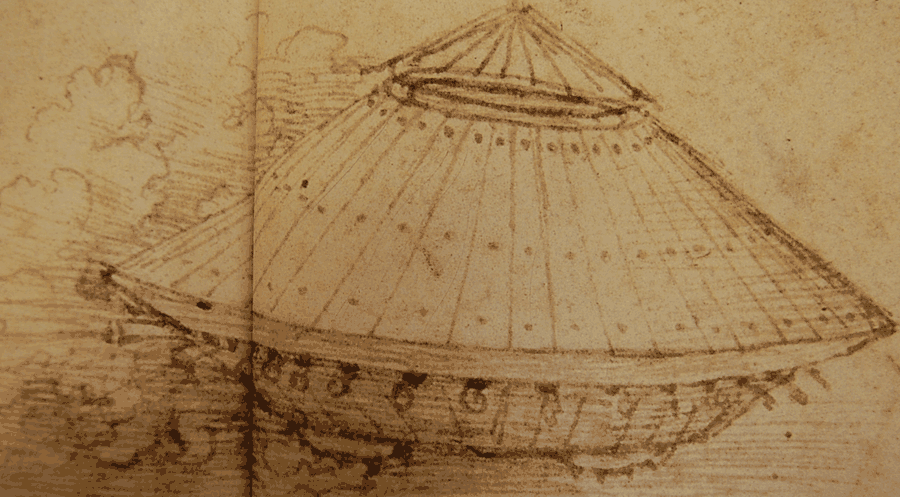 There are clues in Leonardo's war designs however that indicate just how much he didn't ever want these designs to be realised. For example, his proposed concept of an armoured tank was once constructed in a BBC documentary by a military team, but they found a major flaw in the design.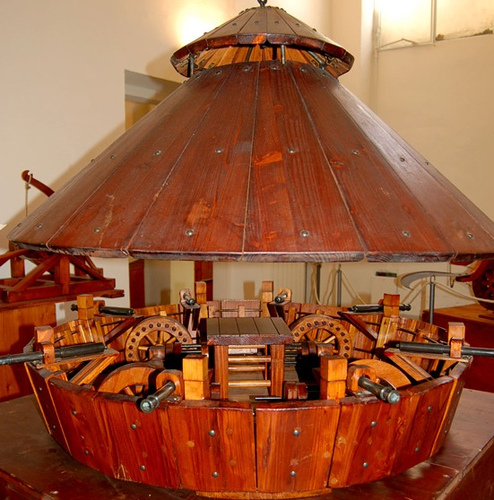 The gear system rotated the wrong way and had to be modified in order to make the machine actually work. However, because we know Da Vinci was a man of such advanced and intricate understanding of mechanics, it's believed that mistakes like these were quite simply "too stupid" to be accidental and that Da Vinci deliberately sabotaged his designs to make sure they would never be used.
If only today's military architects were as willing as DaVinci to sabotage modern-day weapons of mass destruction…