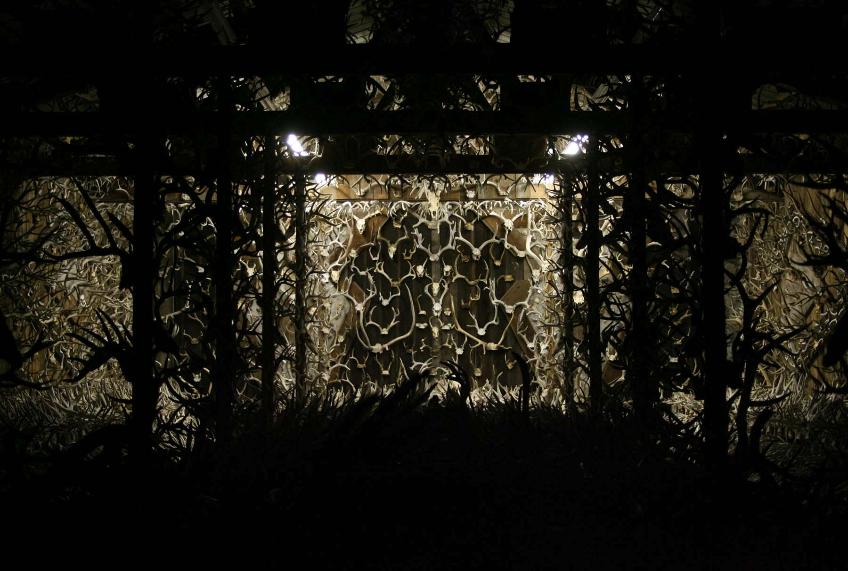 I'm slightly nervous about posting this article. Not only am I a little freaked out by this place myself, but I have a feeling I might get some flak for it. The problem is, I'm completely in awe of it, so here we go…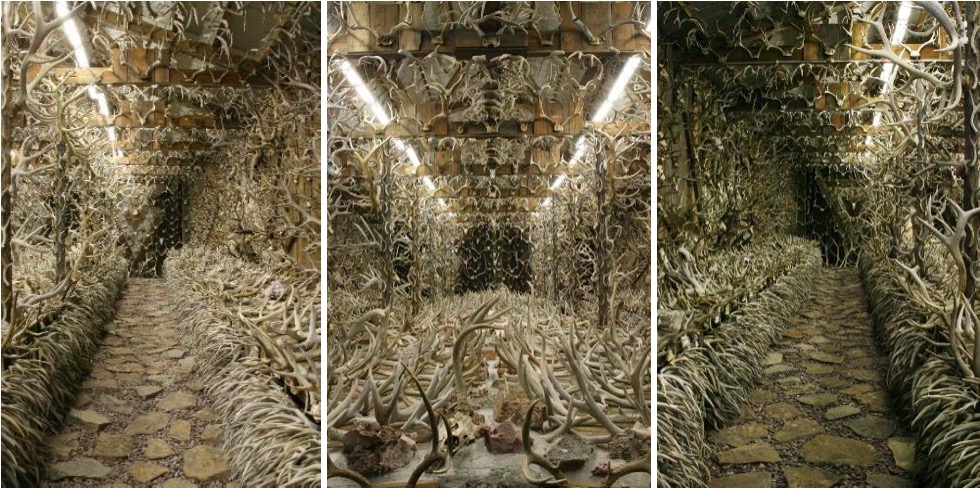 I'm not entirely sure how I ended up on Antlerman.com, nor was I looking for it. It's a homemade website created by a guy we know simply as Jim, from Montana (as far as I could tell from his diary entries), husband and father to two daughters.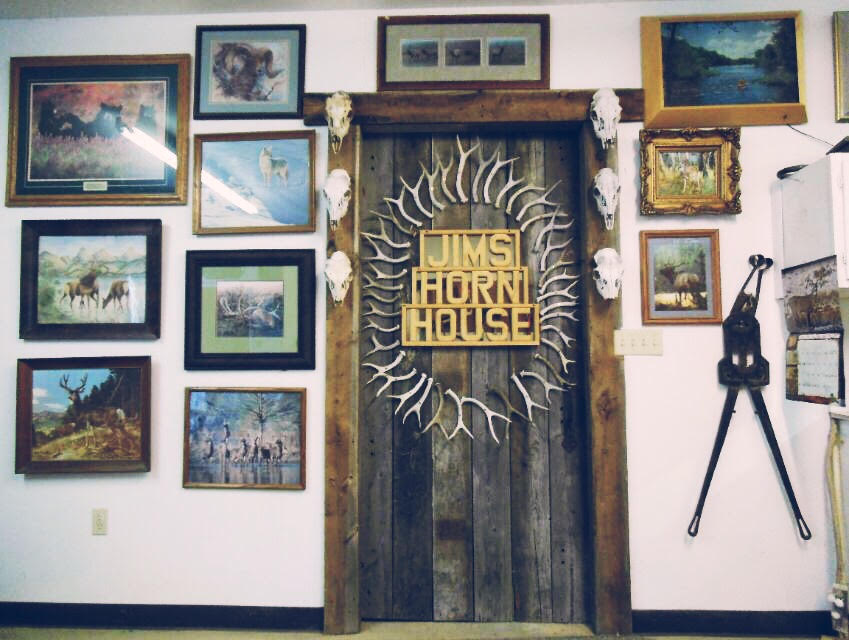 While Jim's horn house admittedly brought back memories from the first season of True Detective, I began to relax as I read his story…
The year was 1958 and I, as a ten year old, took a short walk from my parents homemade trailer up a creek into the timber.  I stumbled onto an old set of elk antlers and packed them back to camp.  A few days later I hiked a little further and brought home a couple old white elk antlers.  To this day, when I find a shed I get the same rush as I did then.  Antler hunting is in my blood.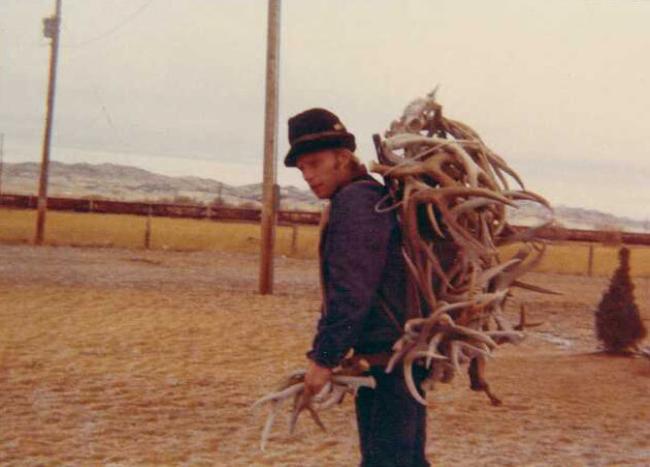 It's been over 50 years and I'm still hiking in the foothills and mountains looking for antlers.  Over the years I have traded antlers for antlers.  During the 80's I sold 600 brown elk and 1500 deer sheds to help put three daughters through college. One thing I have never done is bought an antler or a set…

I created this web site to get in touch with people out there who share the same interests, giving them a chance to exchange photos, ideas, and to tell stories about their experiences. I have put up a building to house my collection and spent two and half years setting up the inside the way I wanted the display.  I have over 16,000 antlers displayed in it now.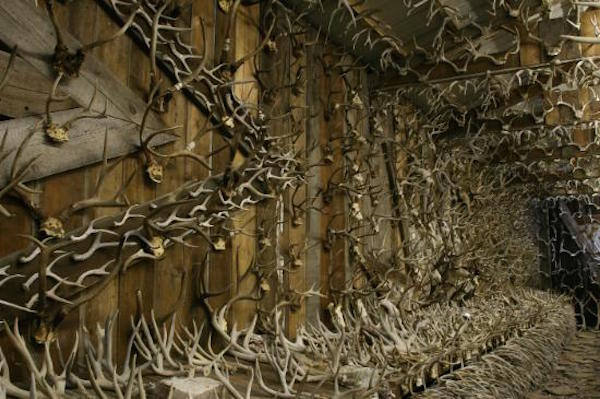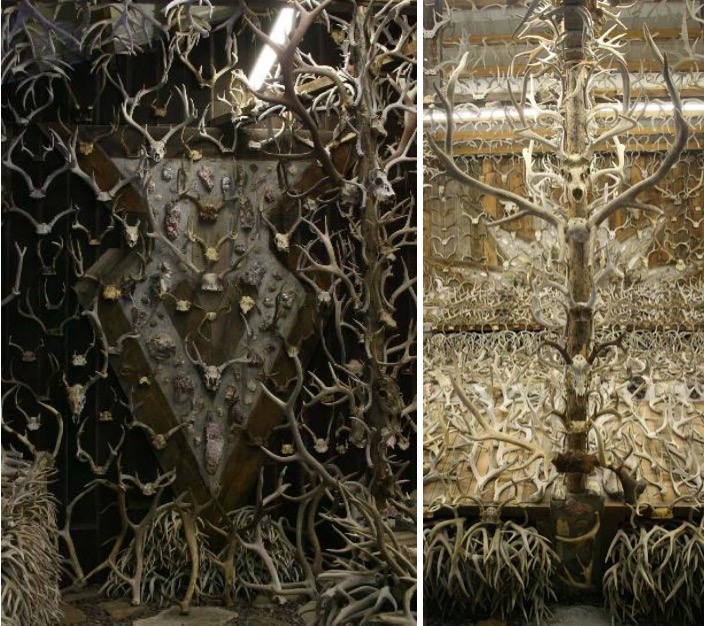 To walk through the door into Jim's horn house would probably be a pretty powerful experience. Even from his sometimes grainy photographs of the collection, it is undeniably a work of art, perhaps the cabinet to end all curiosities. To be clear, antler hunting is a sport that takes no life of any animal. Deer shed their antlers naturally every year over the winter. But you've probably spotted a few skulls by now among the antlers. Having grown up in the mountains of Montana, Jim has had his fair share of experience in hunting.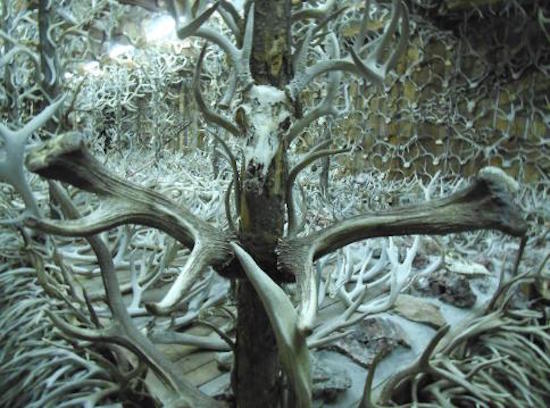 While his passion and purpose of his website is the antler collecting, he touches only briefly on the subject of hunting:
The first year I was allowed to go hunting I didn't get to carry a rifle. My dad believed that I had to learn a little about what it meant to hunt before I was allowed to kill. The gun, the bullet, or the kills were the least of it. I'm like that today, I love to hunt but hate to kill.

From the beginning I felt that each antler had it's own character and a story hidden in its hardness.

After almost fifty years you would think that this compulsion would wane and that the process of ageing or hopefully some maturing, or just a hint of common sense would dilute this compulsion, but it has only seemed to grow stronger. I keep searching under the next sagebrush, behind the next tree, down in the next draw, over the next ridge, or around the next mountain. Searching, always searching.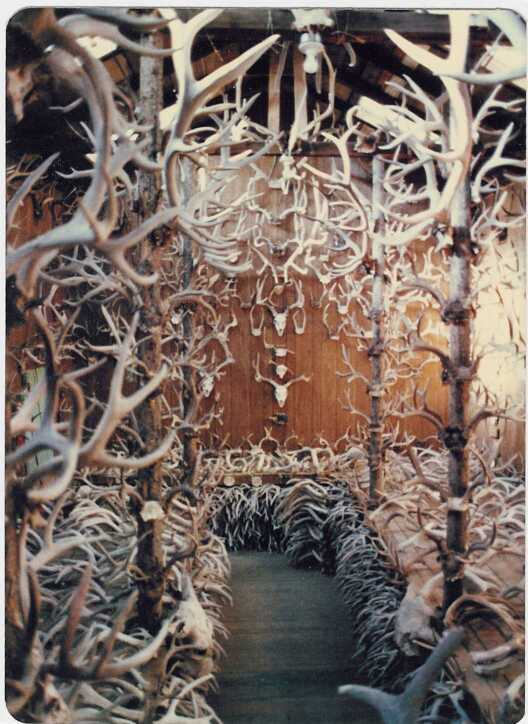 If you'd like to read more of Jim's stories from over 50 years of hiking across America in search of antlers (and see tons more photos), you can discover his website here.
And just in case you're wondering where I stand on the hunting side of things– I'm with Marisa Tomei on this one ↓