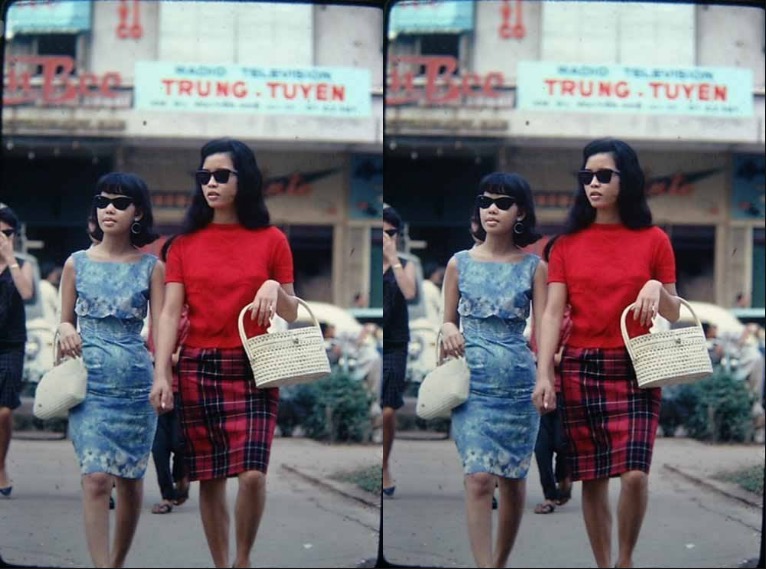 I was going through a giant archive of old photographs (yes another one), mostly taken by Westerners over in Vietnam during the war, when I started to develop a very unexpected style crush. Who knew Mod fashion made it to 1960s Vietnam? As it turns out, until the early 1970s, before the fall of Saigon, street fashion in South Vietnam adopted elements of the western Mod look and put a very groovy spin on its own customary style of dress. Check these ladies out…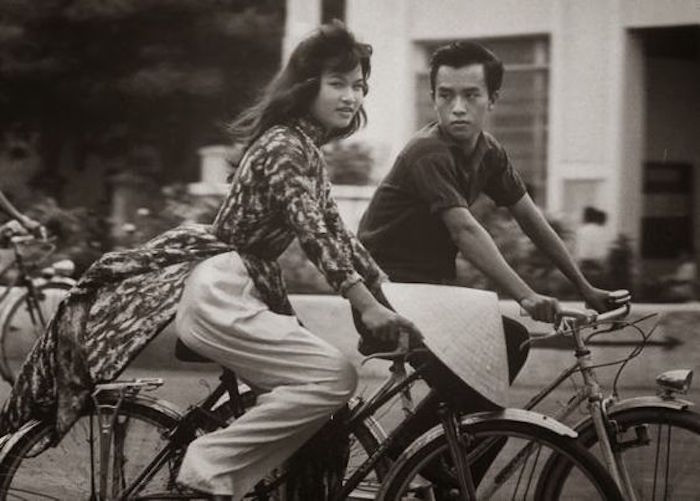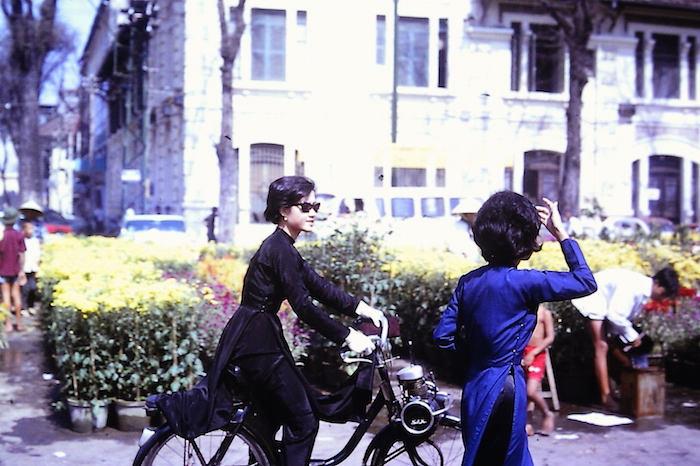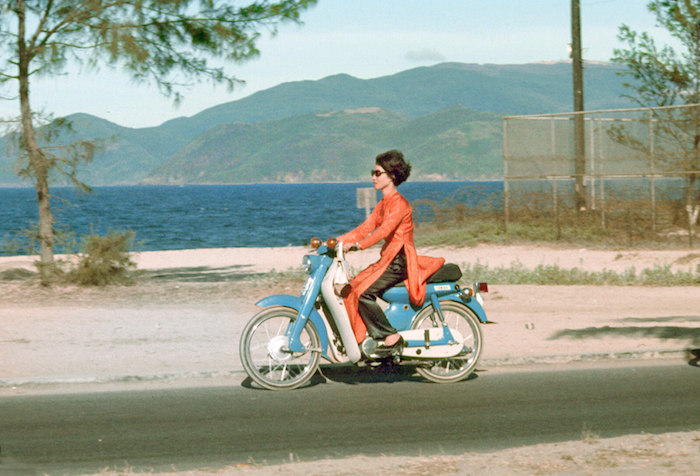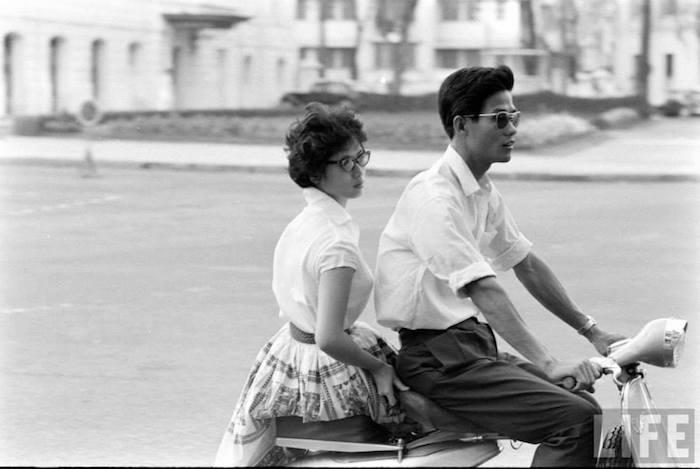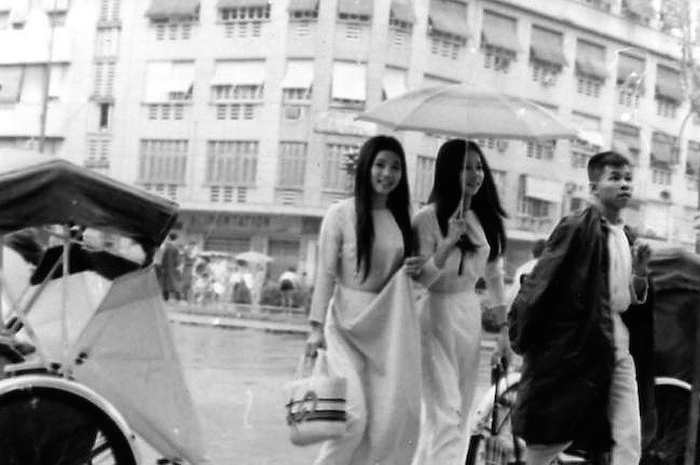 They were either going full Mod, with the beehive hairdos, capri pants, tartan skirts and shift dresses– or accessorising their Vietnamese national costume, the áo dài, with sassy accessories, bad girl sunnies and kitten heels.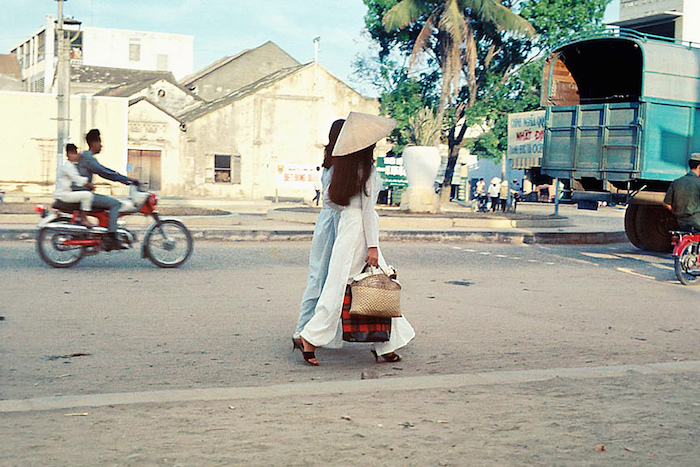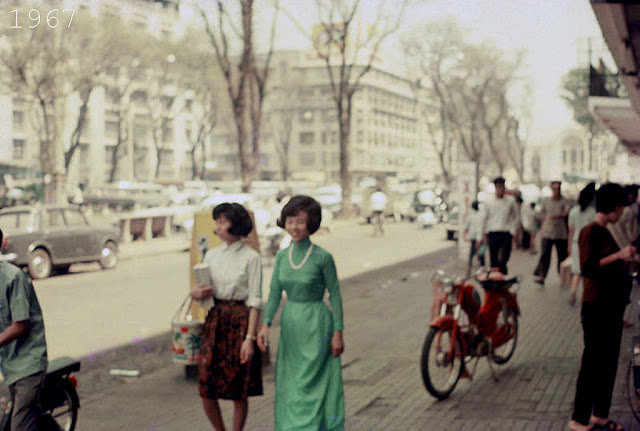 In the 1950s, designers in Saigon had already started tightening the fit of the áo dài, an outfit that was originally worn by aristocrats at court in the 18th century and later evolved as a modern dress, inspired by Paris fashions of the 1930s.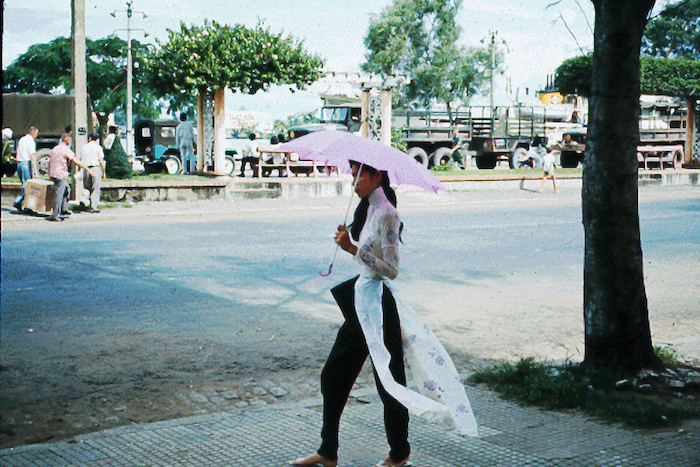 In South Vietnam (the non-communist side during the war where individual style was welcome) brightly coloured and patterned versions called the áo dài hippy were introduced in 1968, and the áo dài mini came along too, offering a shorter, more practical design that had slits extending above the waist.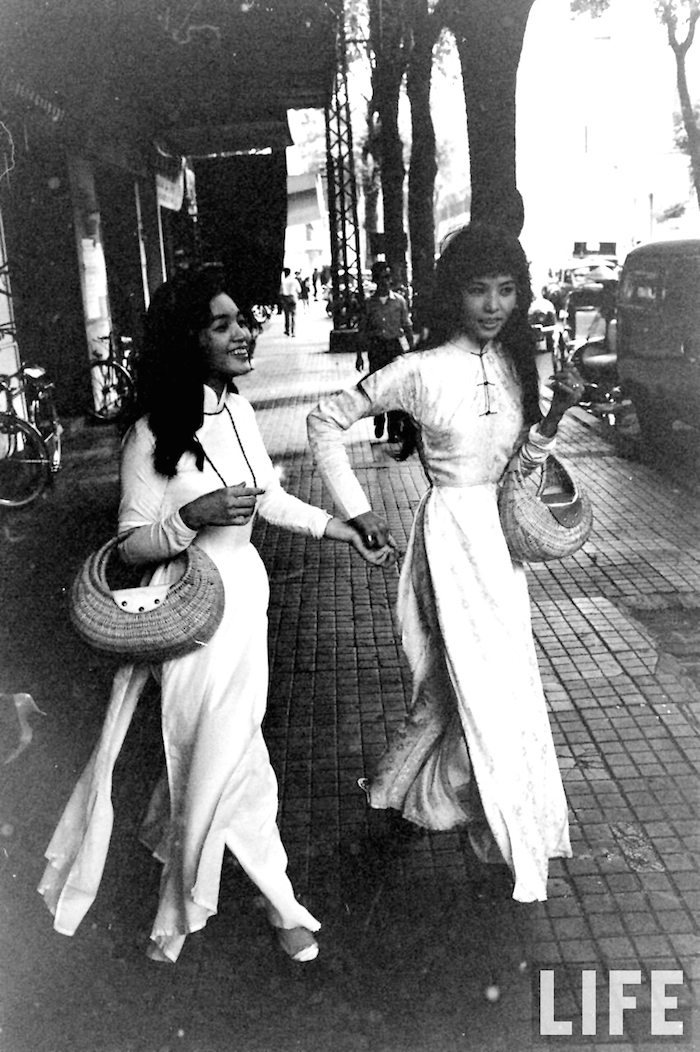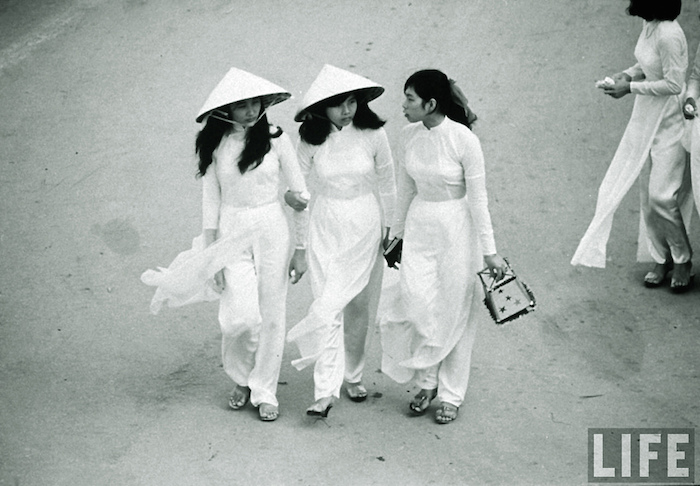 With those trim little movie star waists, their silk tunic panels elegantly blowing in the wind, sporting Ray Ban style shades and clutching tiny basket bags à la Jane Birkin– these ladies are my new style heroines.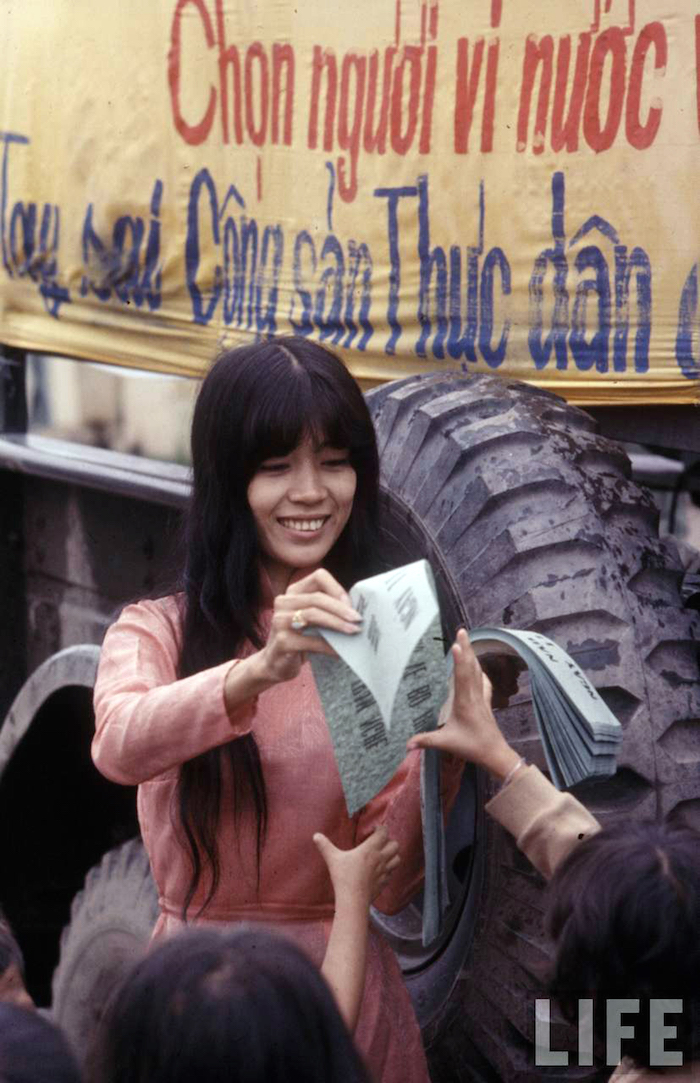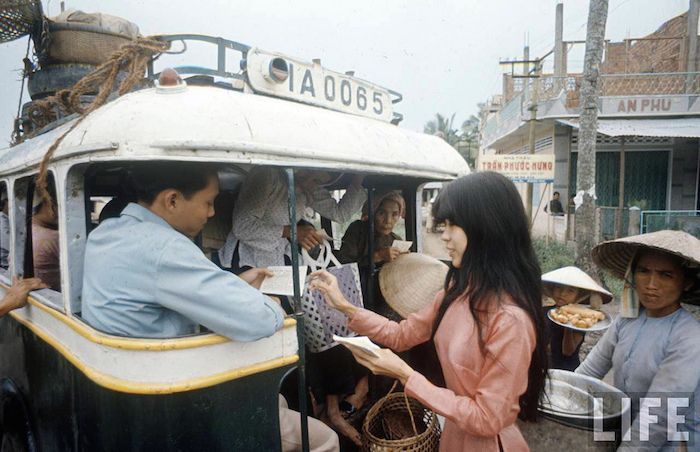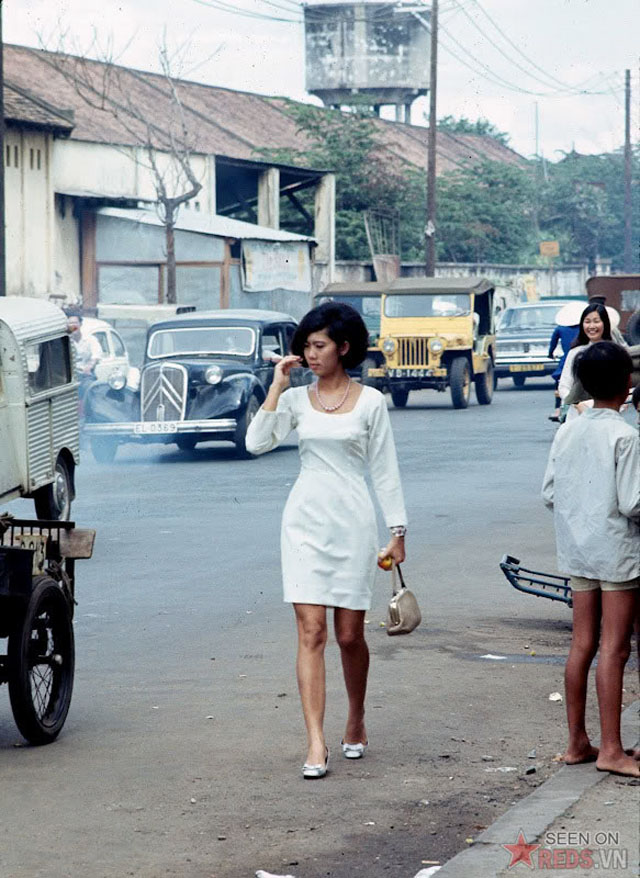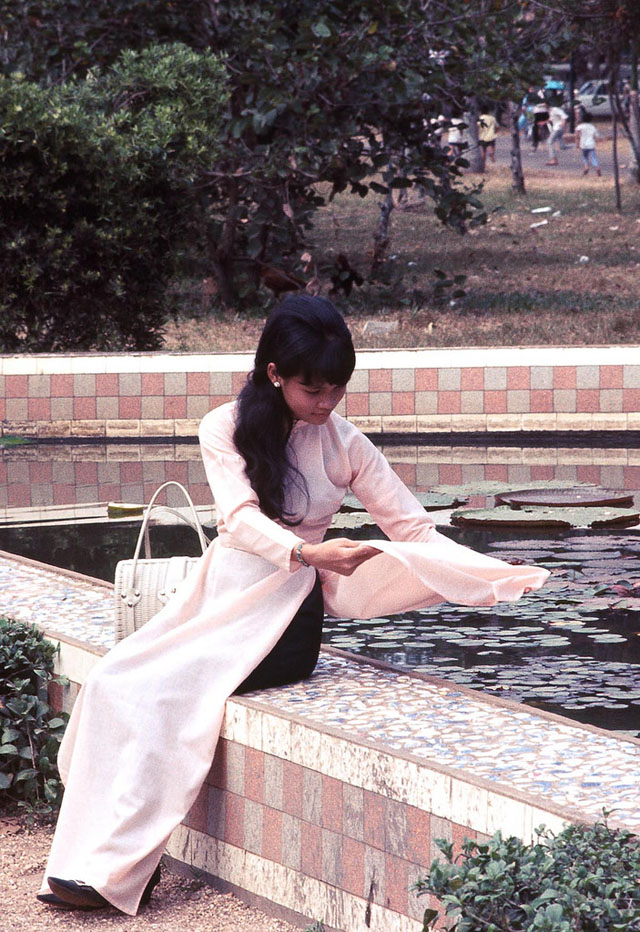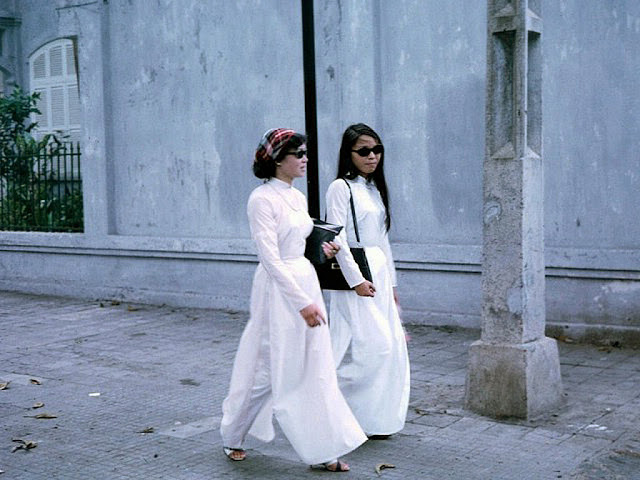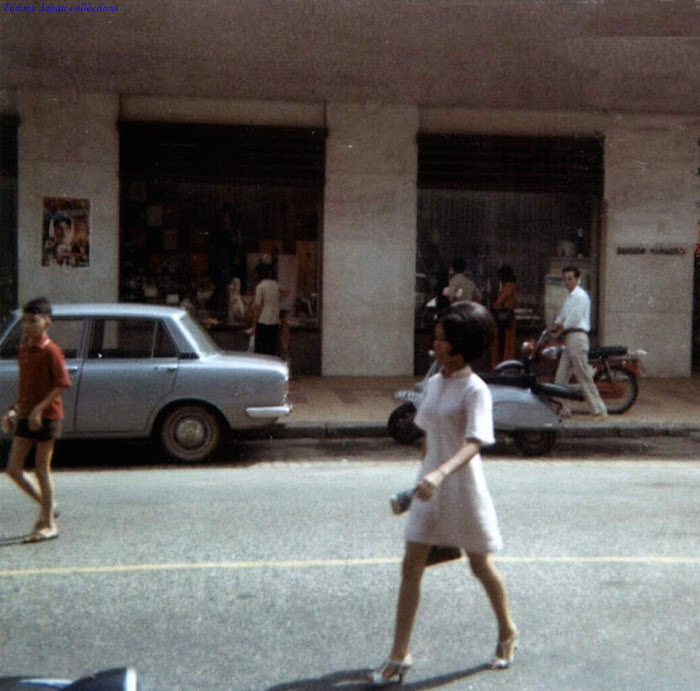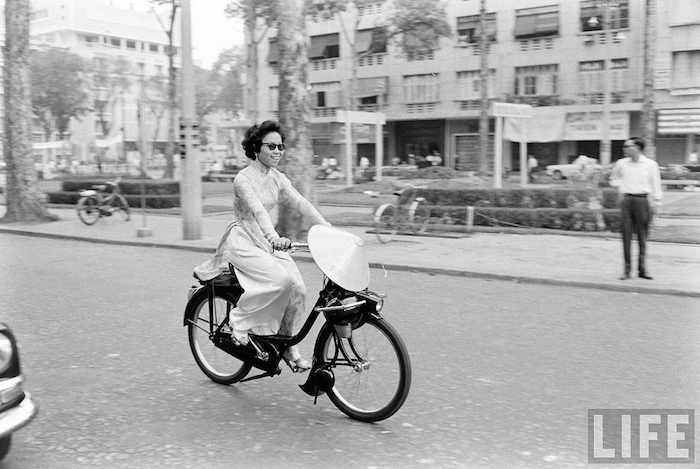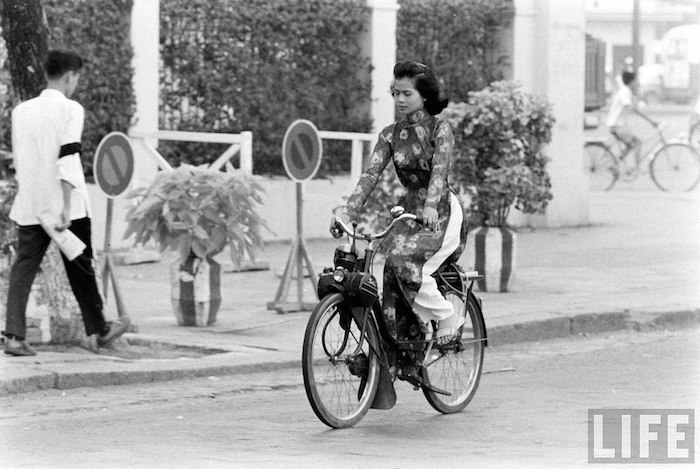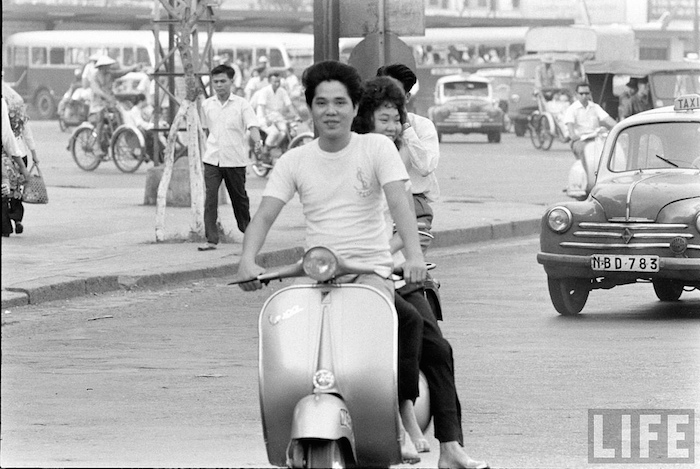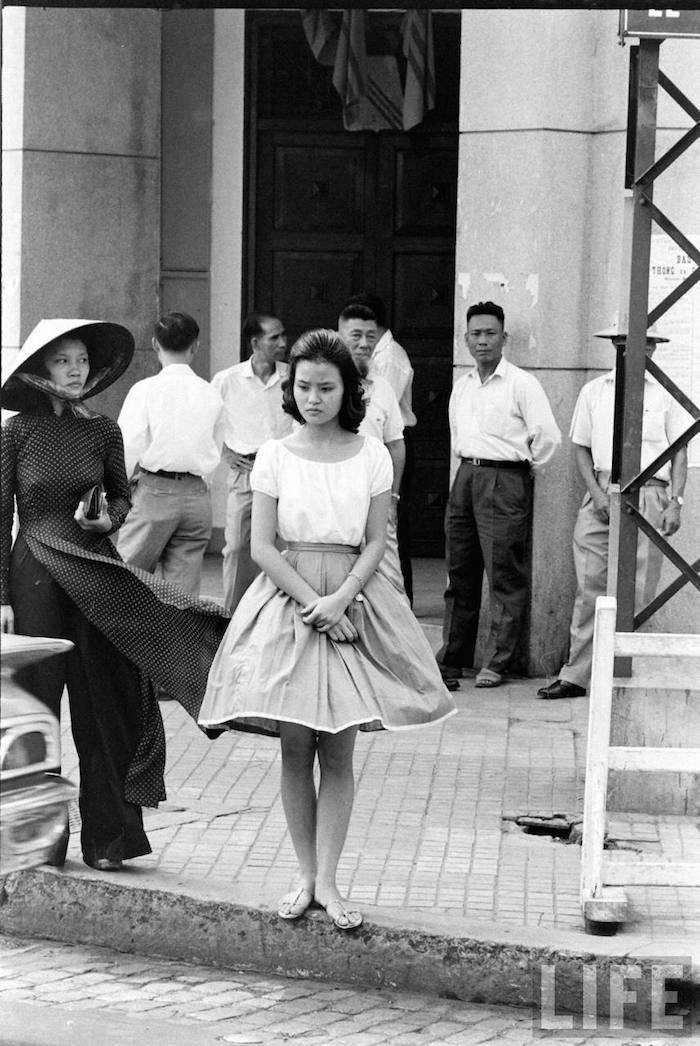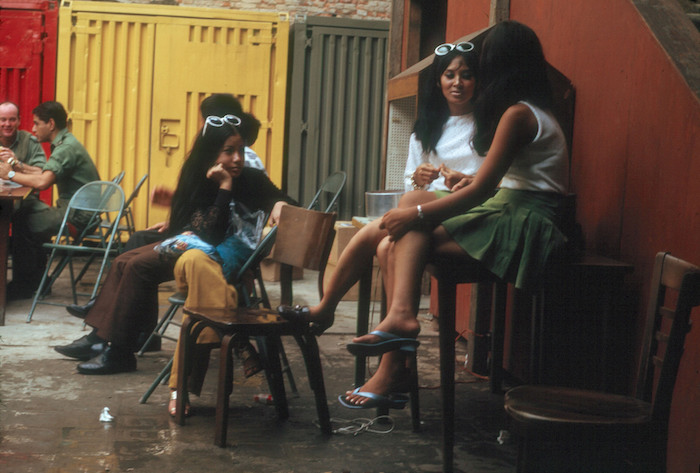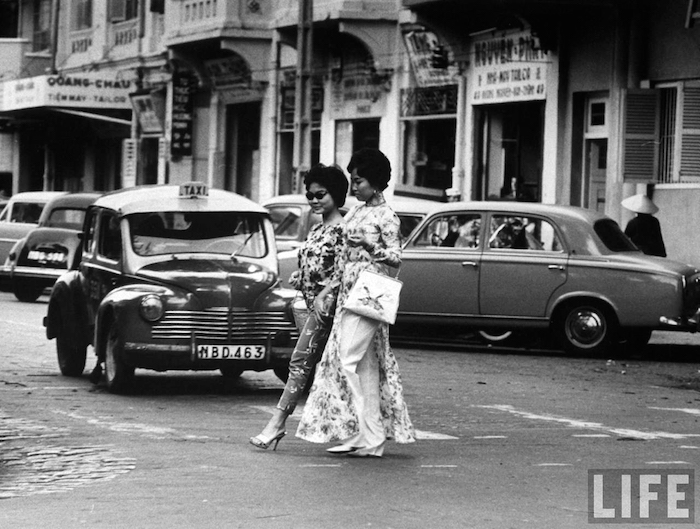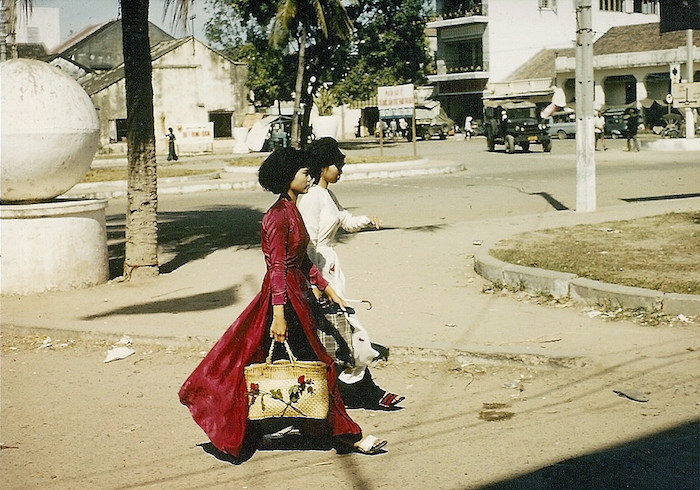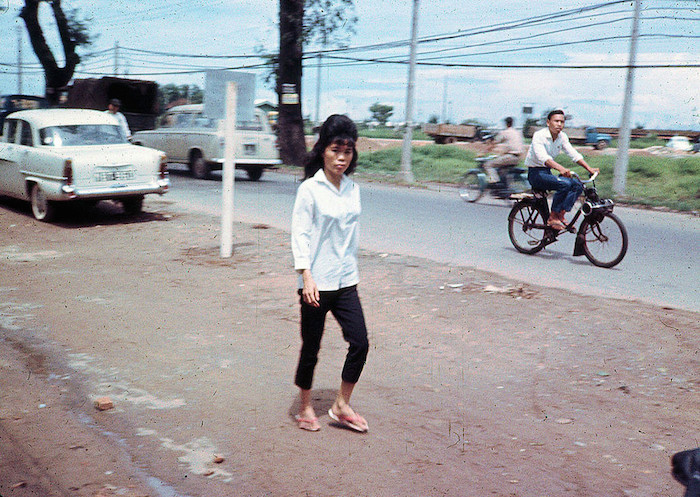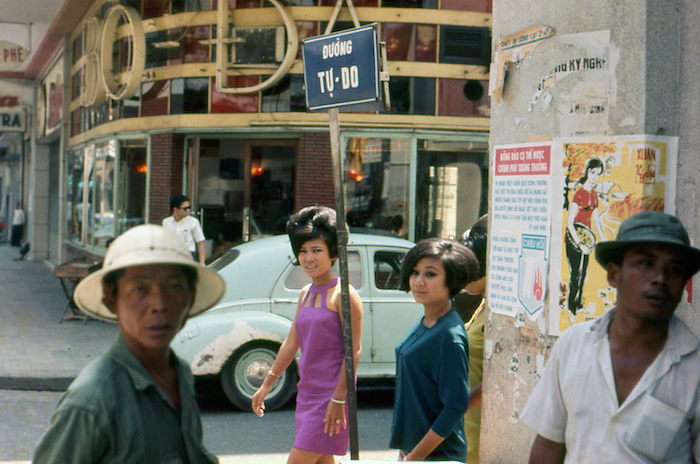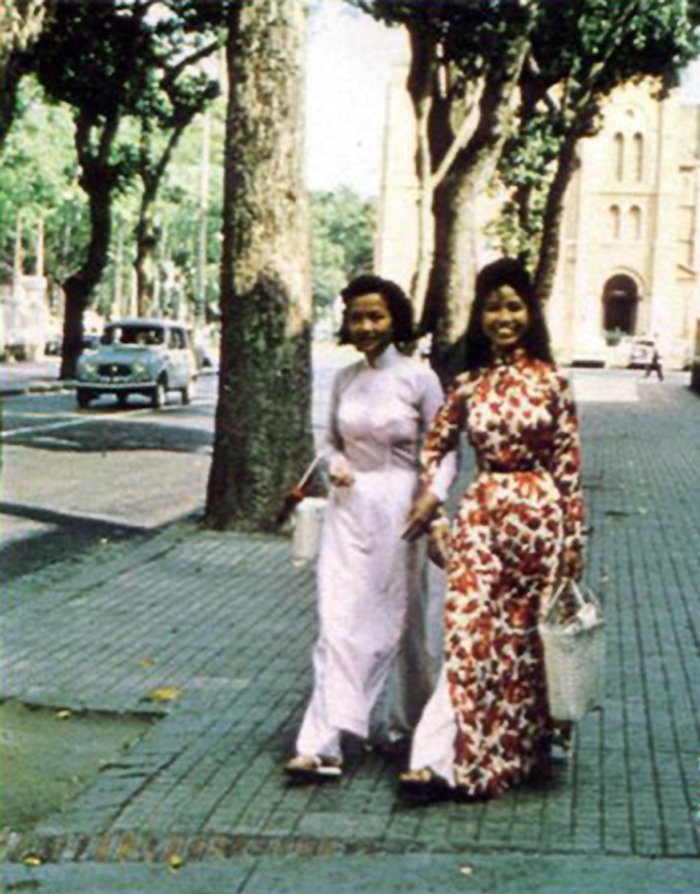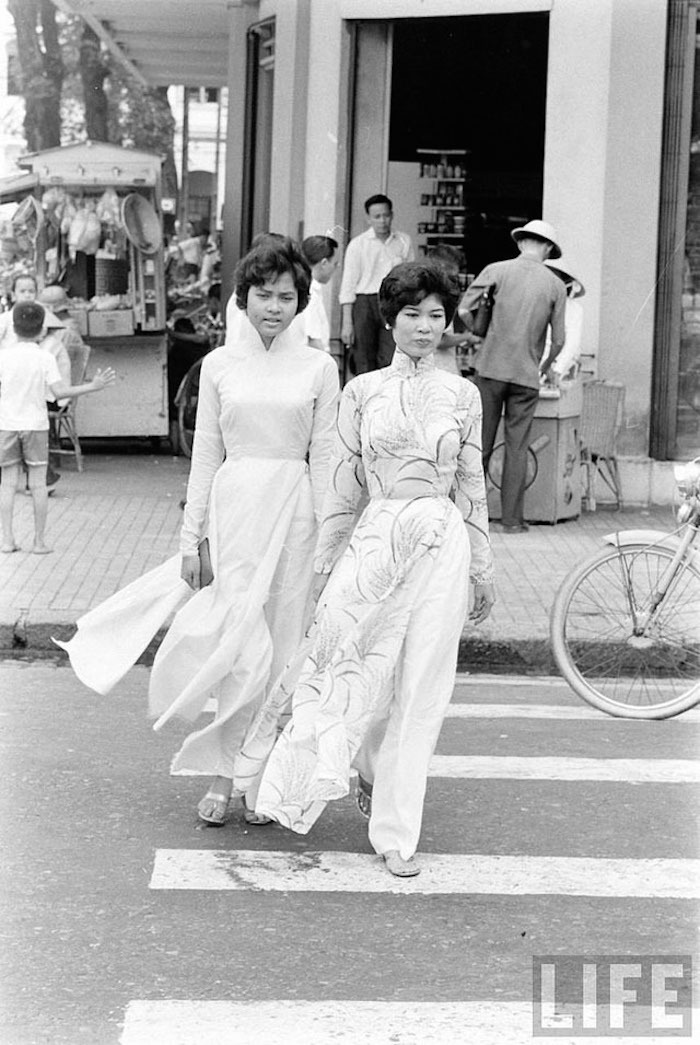 You can find me hunting for an áo dài in the vintage stores of Paris this weekend.