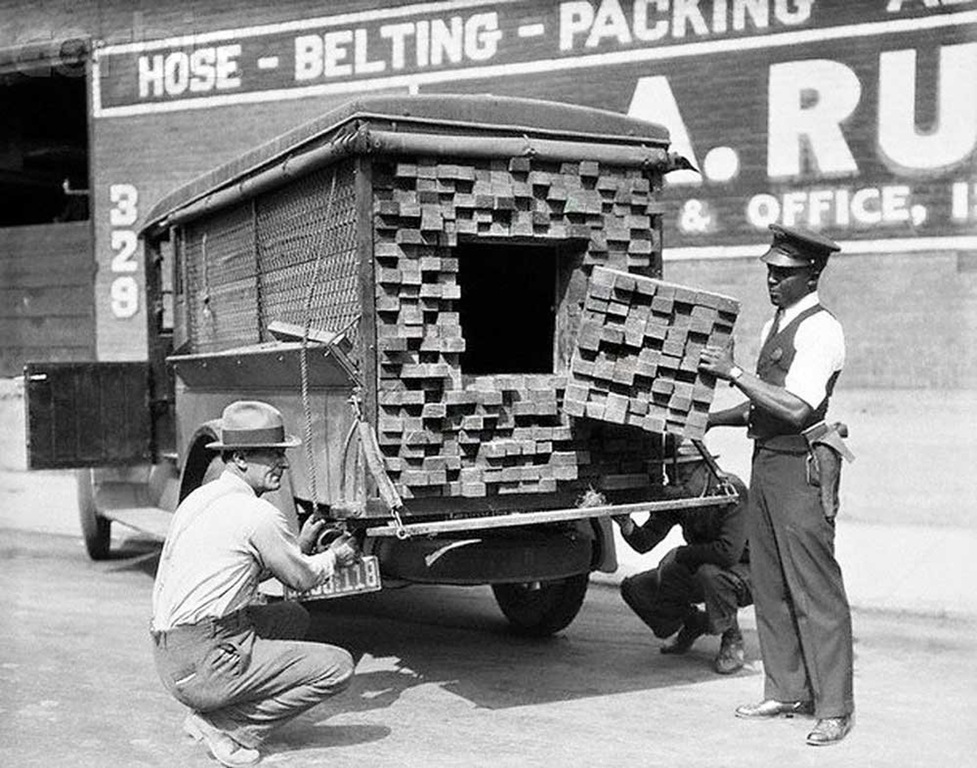 I found this photograph floating around on the internet today of a truck ingeniously camouflaged by bootleggers during the Prohibition, being inspected by authorities in Los Angeles, California. You can tell even those inspectors are impressed by the level of artful deviousness. It got me curious to see what other tricks these bootleggers tried. The crazier the caper, the more it reflects just how much money this black market trade was bringing in, and of course, just how much America wanted its booze back…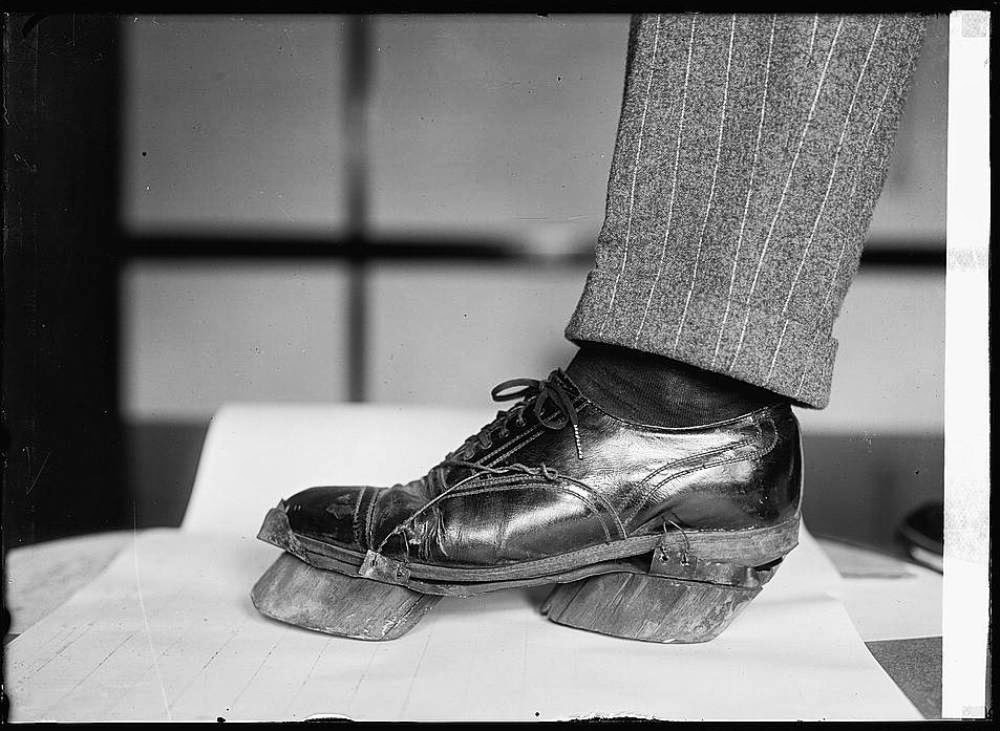 These cow shoes were used by bootleggers to cover their footprints in the woods going to and from Moonshine brewery sites were hidden. The hoof prints were supposed to deter law enforcement who often tried tracking criminal operations by looking for human footprints in the forest.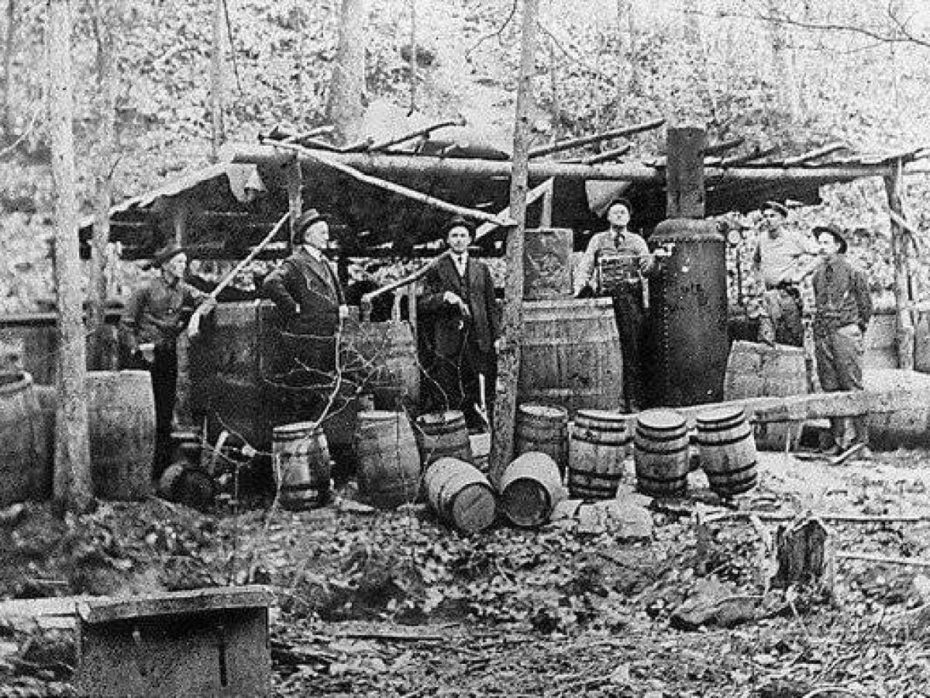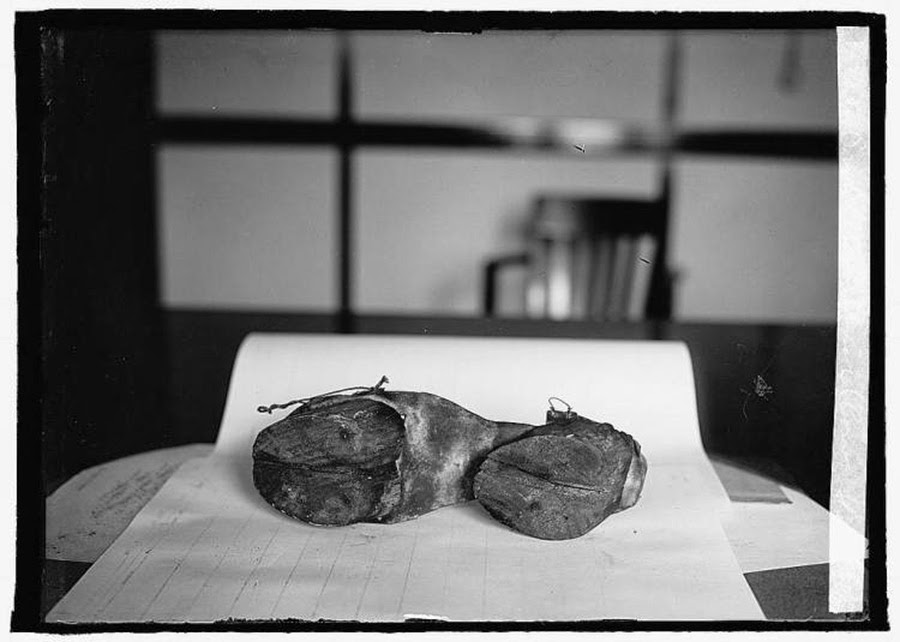 A 1922 article from a now-defunct St. Petersburg, Florida newspaper called the Evening Independent, had the story…
"Shiners wear cow shoes"
A new method of evading prohibition agents was revealed here today by A.L. Allen, state prohibition enforcement director, who displayed what he called a "cow shoe" as the latest thing front the haunts of moonshiners.
The cow shoe is a strip of metal to which is tacked a wooden block carved to resemble the hoof of a cow, which may be strapped to the human foot. A man shod with a pair of them would leave a trail resembling that of a cow.
The shoe found was picked up near Port Tampa where a still was located some time ago. It will be sent to the prohibition department at Washington. Officers believe the inventor got his idea from a Sherlock Holmes story in which the villain shod his horse with shoes the imprint of which resembled those of a cow's hoof.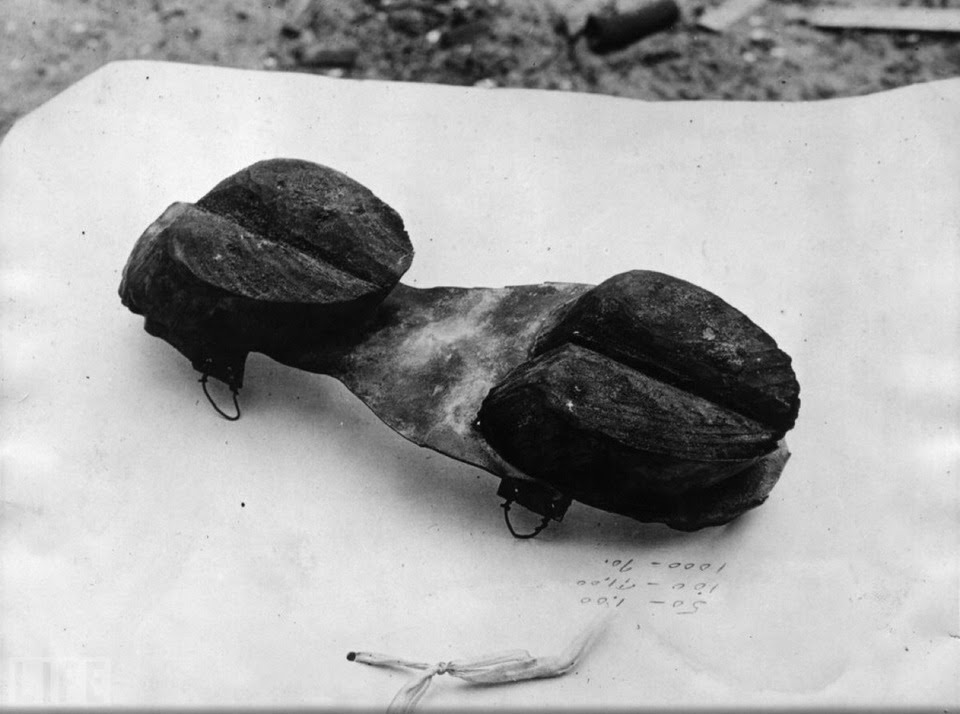 (c) Library of Congress Prints and Photographs Division Washington, D.C
By the 1920s, all conceivable products were used to disguise and camouflage alcohol shipments, from Holy bibles to canned fruit (floating in alcohol) to Christmas tree packaging– and my least favourite: carloads of pig carcasses stuffed with whiskey.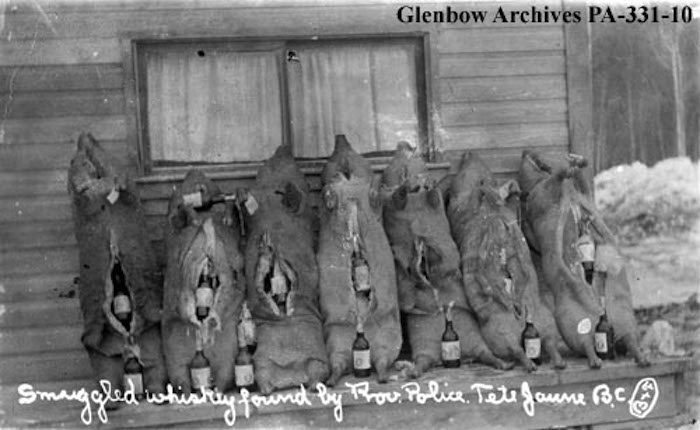 Long before Pablo Escobar and his Colombian buddies were sending cocaine through the jungles in homemade submarines, the Prohibition bootleggers were firing torpedoes laden with whiskey from Canadian waters to the American side of the Great Lakes.

From an article published in 1920 :
A prohibition inspector was fishing on Lake Michigan when his attention was directed to two men in a motor boat who appeared to be wrestling with a monstrous fish. The skipper thought the men might have caught a porpoise or a cod, but after a long gaze the Major said, "That's no fish Bill, it's a torpedo … go after that shark tin!". It was towed ashore, where examination disclosed that the seemingly deadly weapon was loaded with nothing more dangerous than ardent spirits.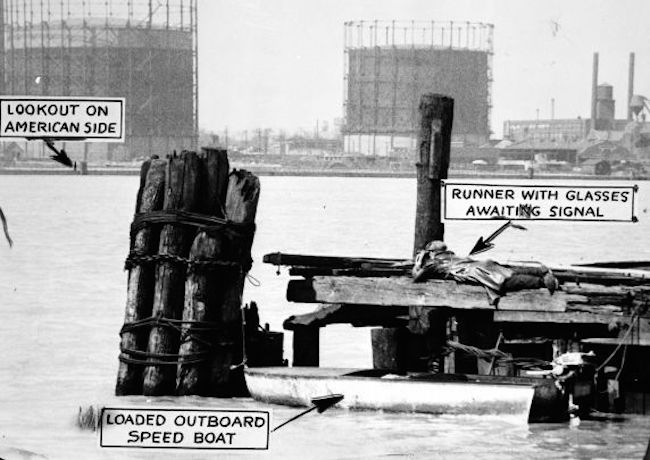 With the supply of alcohol cut off, rum runners turned to Canada, which had favourable liquor laws. Near the Canadian border, Detroit became a bootlegger's dream town during the Prohibition, especially the Detroit River, Lake St. Clair, and other waterways between Michigan and Ontario.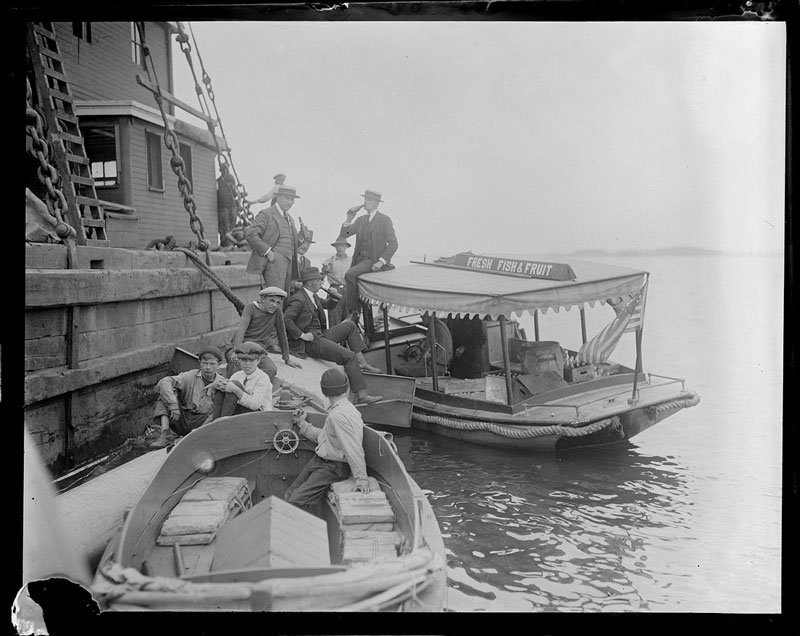 A not-so-innocent little "fresh fish & fruit" floating market that's just supplied these gentlemen with some beer.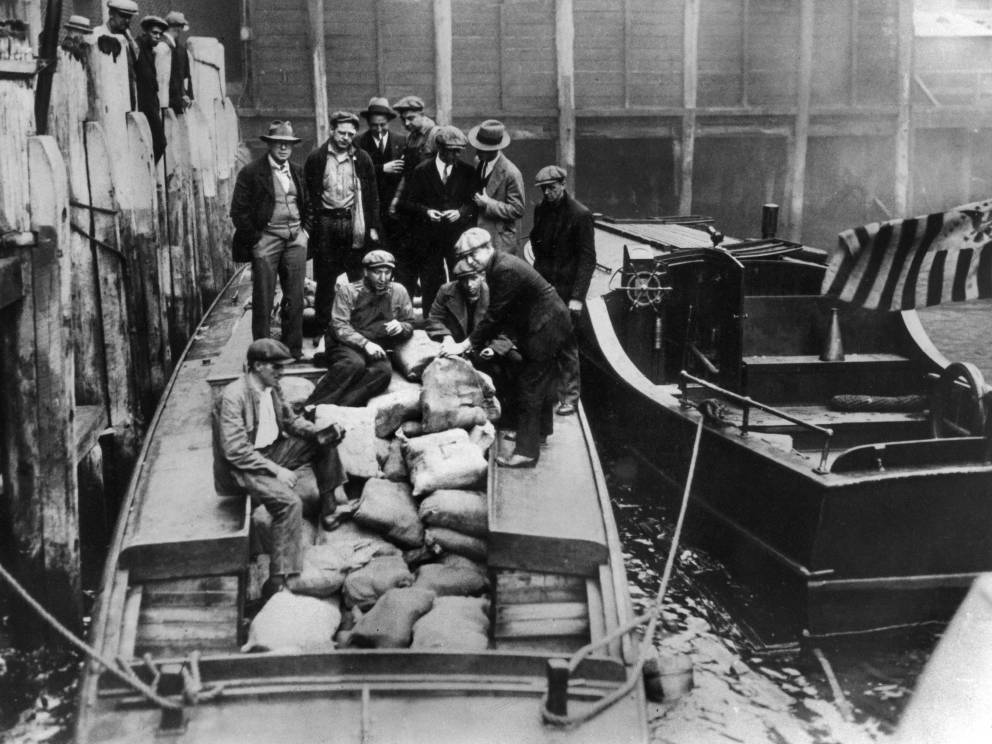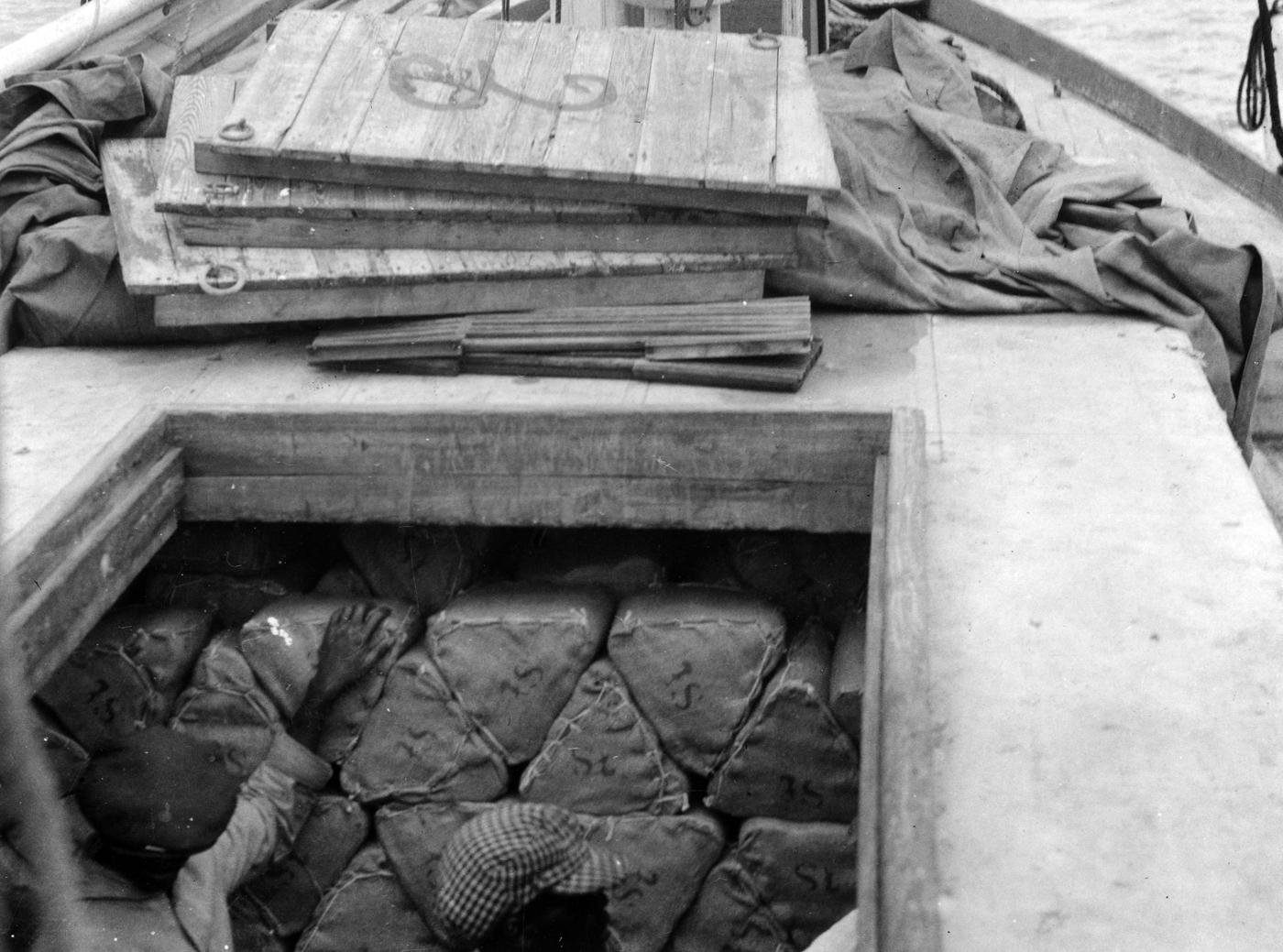 Cargo was dragged beneath boats, old underground tunnels from boathouses to houses on shore were reopened, even sunken boats were used to hide underwater cable delivery systems which electronically hauled metal cylinders filled with up to 50 gallons of booze. One of the pipelines became known as the "Windsor-Detroit Funnel."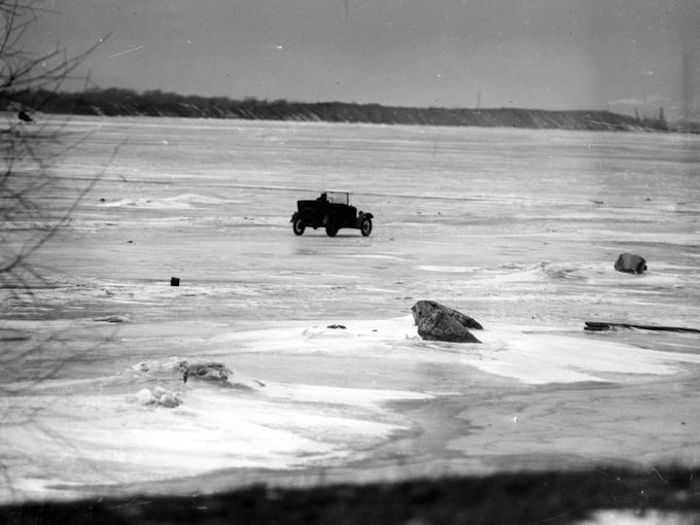 When the rivers and lakes froze in the winter, smugglers simply drove across them or skated across the ice, dragging sleds full of whiskey behind. Anyone from a single skater towing a sled to a loaded caravan of 75 cars would risk the perilous journey.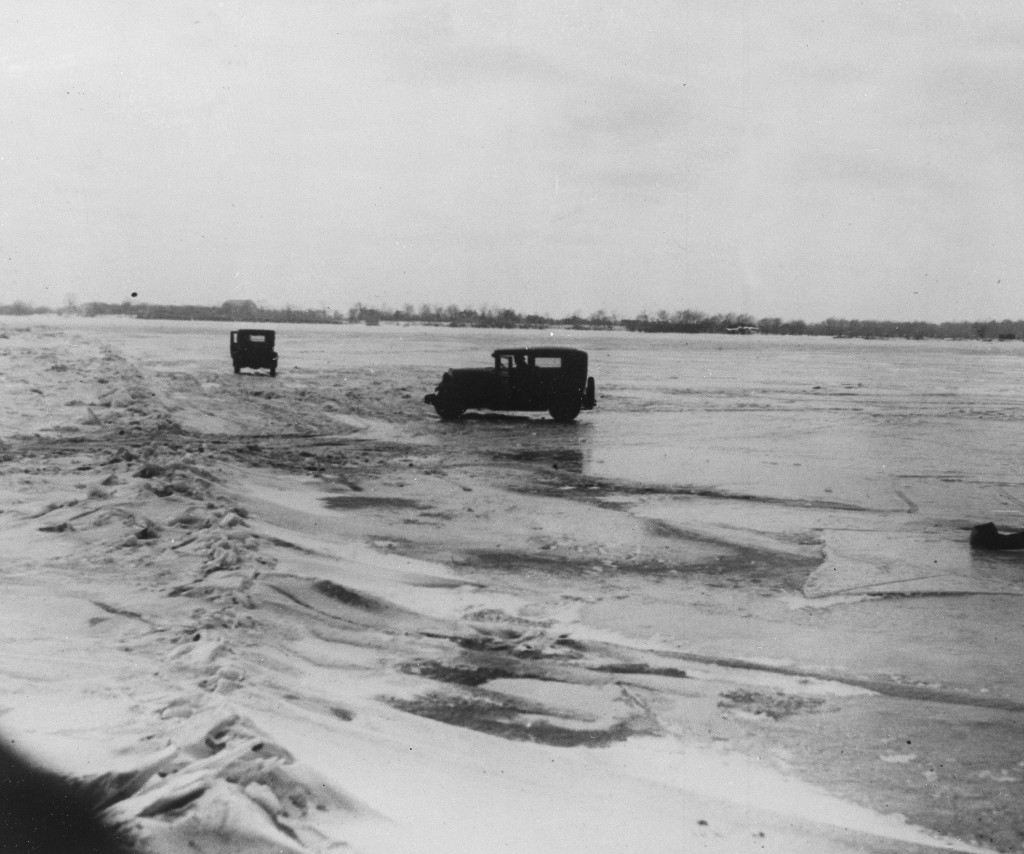 Cars were driven with one door open, so if the car goes through the ice the driver could scramble free.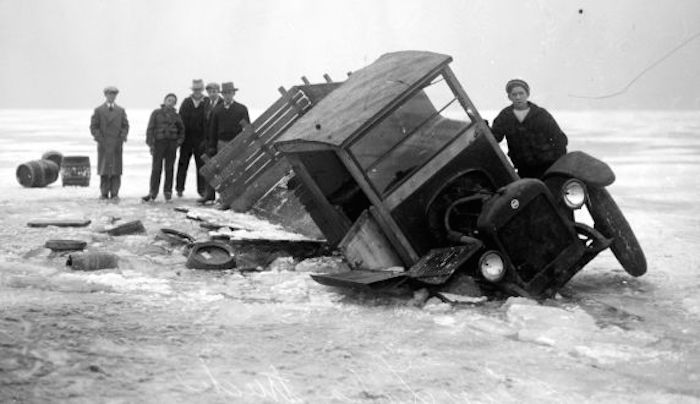 When you think of bootleggers, you probably think of Al Capone and men wearing 1920s flat caps. But some of the most beautiful and clever flappers of the day were also making a name for themselves in the bootlegging game…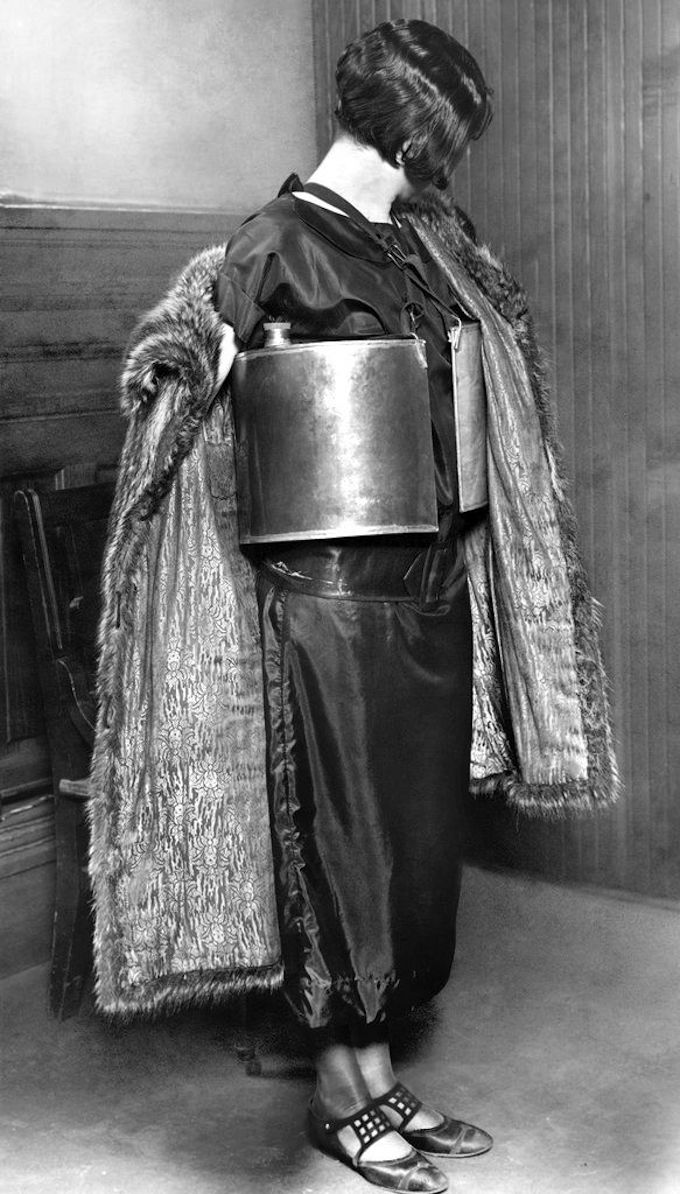 In an era when women were underestimated and dismissed as the delicate sex, women made great rum-runners during the Prohibition. For starters, many states had laws which forbade women from even being searched by police, making it very easy for ladies to smuggle booze under their drop-waist fashions and fur coats.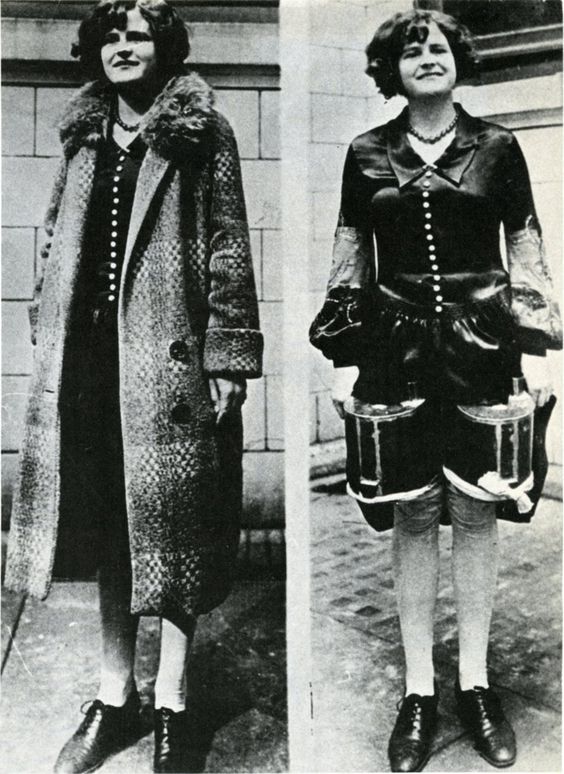 If there were ever caught, they were unlikely to be convicted by a judge because no one could see them as anything other than housewives, mothers and sisters. Even the toughest of judges would give female bootleggers much lighter sentences than their male counterparts.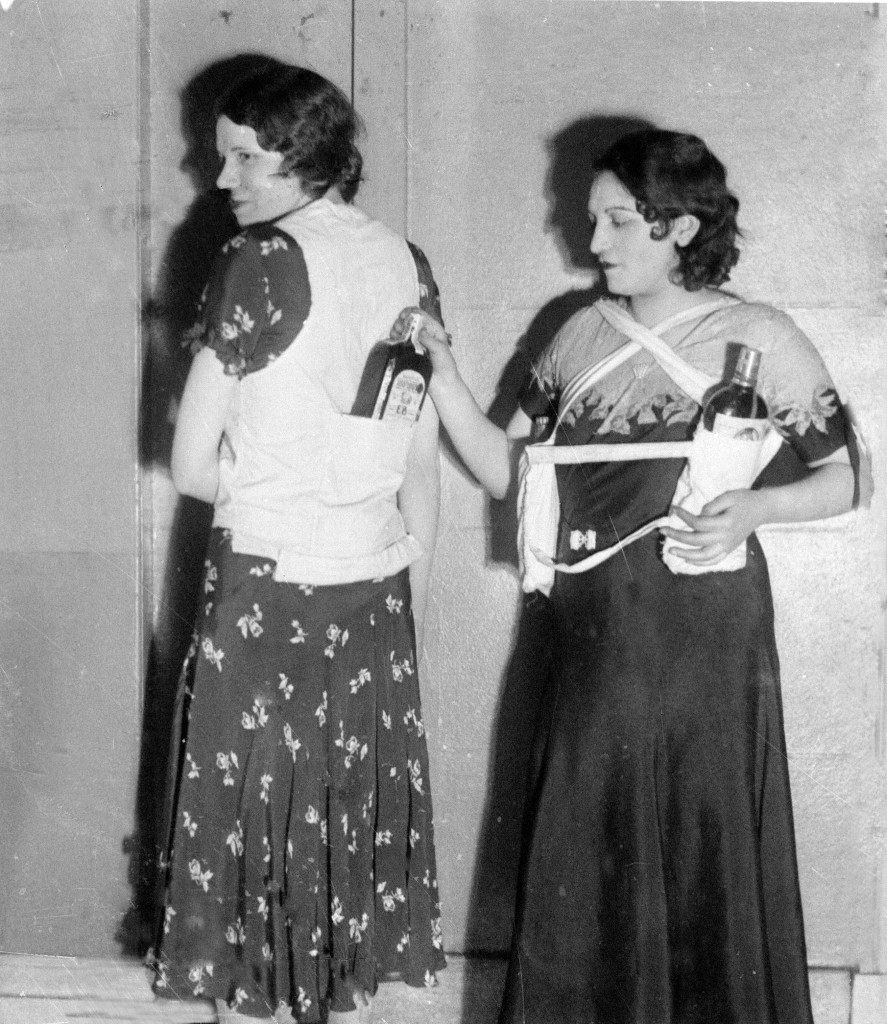 Naturally the ladies took full advantage of their "delicate" position in society to become some of the most significant players in the rum-running game.
And of course it's not like the authorities had much of a leg to stand on. Meet George Cassiday, or "the man in the green hat", as he was better known to congressmen and senators during Prohibition. For ten years, Cassiday supplied alcohol to members of Congress, including those who voted for prohibition in the first place.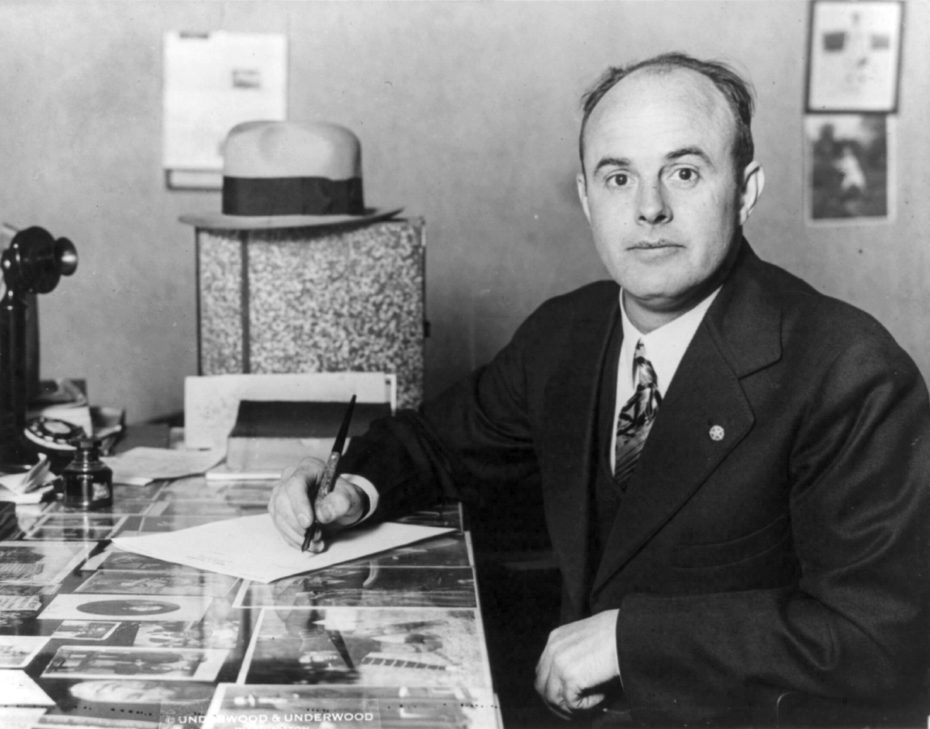 In October 1930, he came forward and told his story in six front-page articles in The Washington Post. With the exception of naming names, he told his entire story, including how he got his start, where he bought the booze, how he smuggled it in, and how Congress gave him an office to work from. He wrote, "As the result of my experience on Capitol Hill since prohibition went into effect I would say that four out of five senators and congressmen consume liquor either at their offices or their homes." The public's outrage contributed the repeal of the 18th Amendment. When he died in 1967, his wife destroyed the "black book" that Cassiday used to keep track of customers and their purchases. He never revealed the identities of his customers, beyond admitting that it was most of Congress.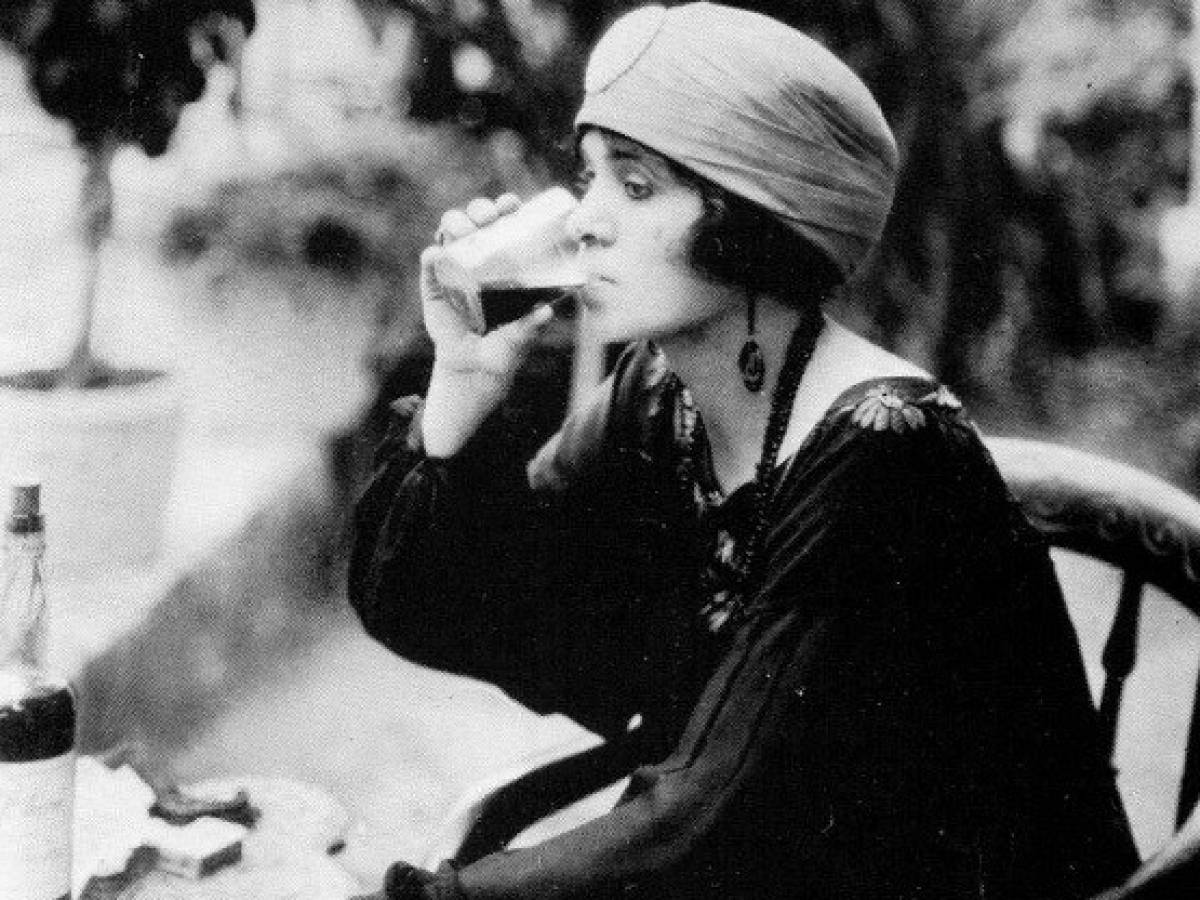 I'll leave you in the company of the women who defined the title "Queen of the Bootleggers", Gertrude "Cleo" Lythgoe…
If there was one woman who defined the title Queen Of The Bootleggers, it was Gertrude "Cleo" Lythgoe. She was hailed as a look alike for Queen Cleopatra she was given the nickname "Cleo," but good looks wasn't all she had going for her. Orphaned at a young age, she found work under the employ of a London liquor exporter not long before the passing of Prohibition.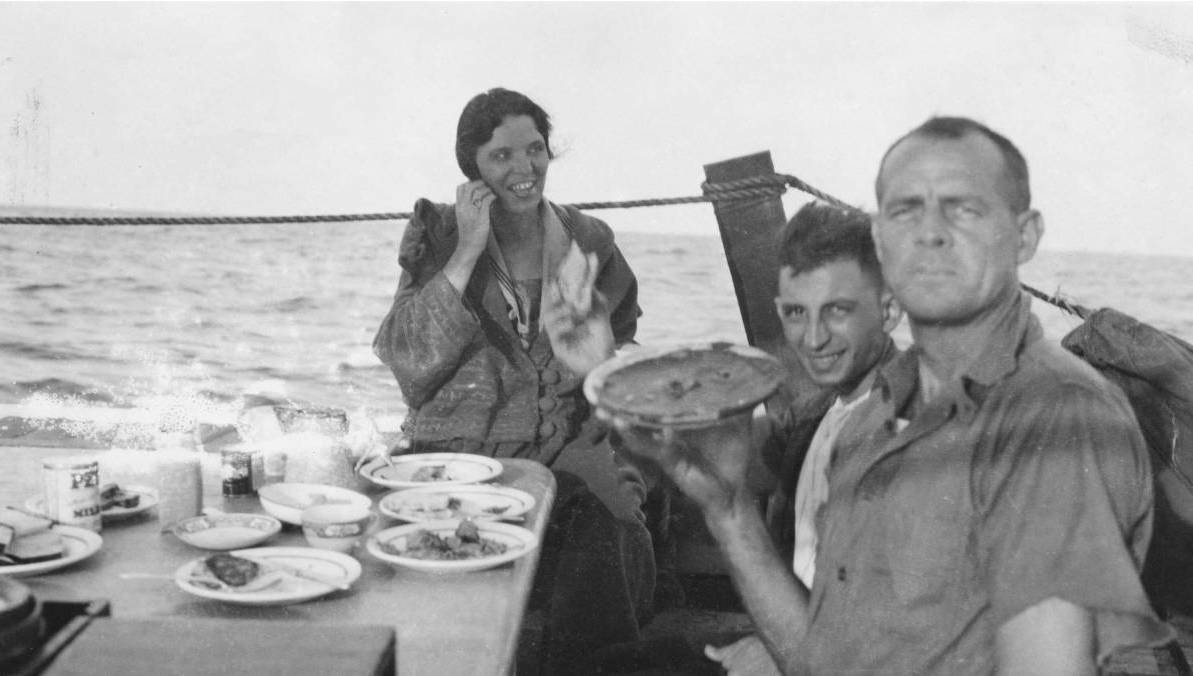 Soon enough, she was running an entire rum supply business from the Bahamas, often traveling back and forth alongside notorious rum-runners to guard her liquor. Her swashbuckling story as a female run-runner is detailed in the autobiography, The Bahama Queen.