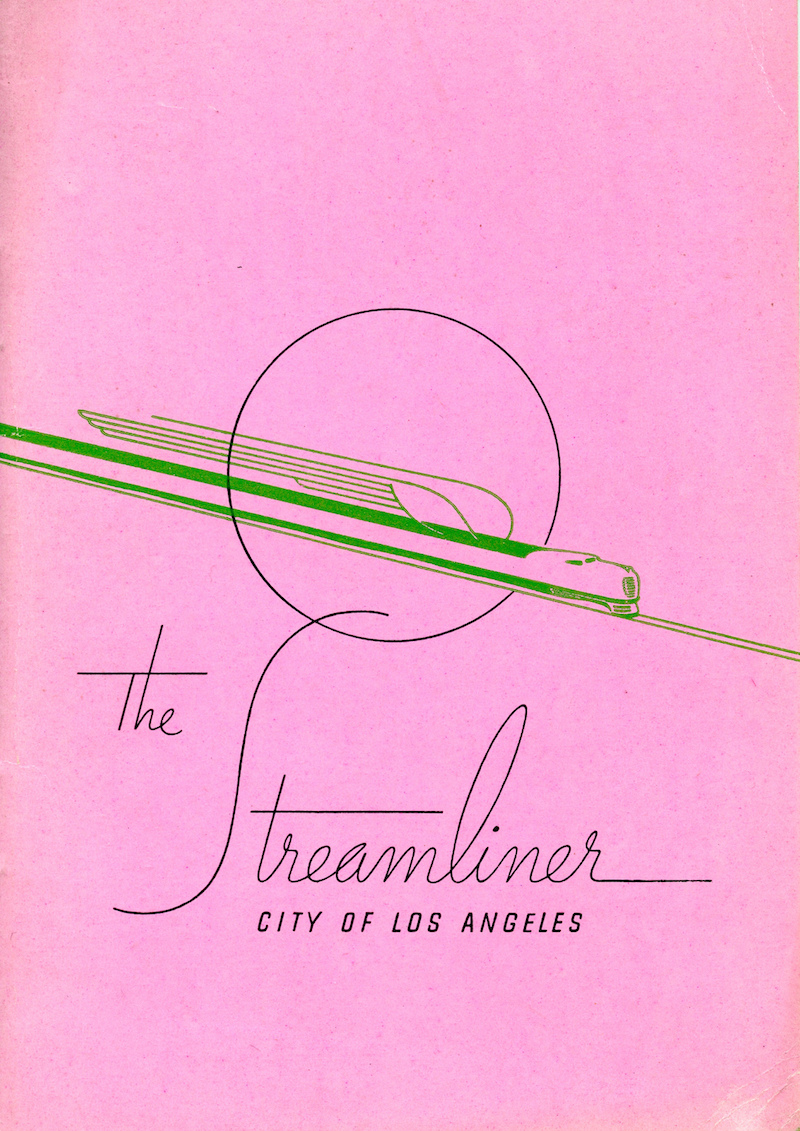 Say, can I get that train pamphlet in a framed poster? That's not something you're likely to wonder about any of the marketing coming out of today's rail travel industry. I found this gorgeous vintage pamphlet design by Union Pacific Railroad and it sent me on a cyber hunt for more memorabilia from a glittering era in train travel between the 1930s to the 50s. Forget the Orient Express, I'm all aboard the American Streamliner today…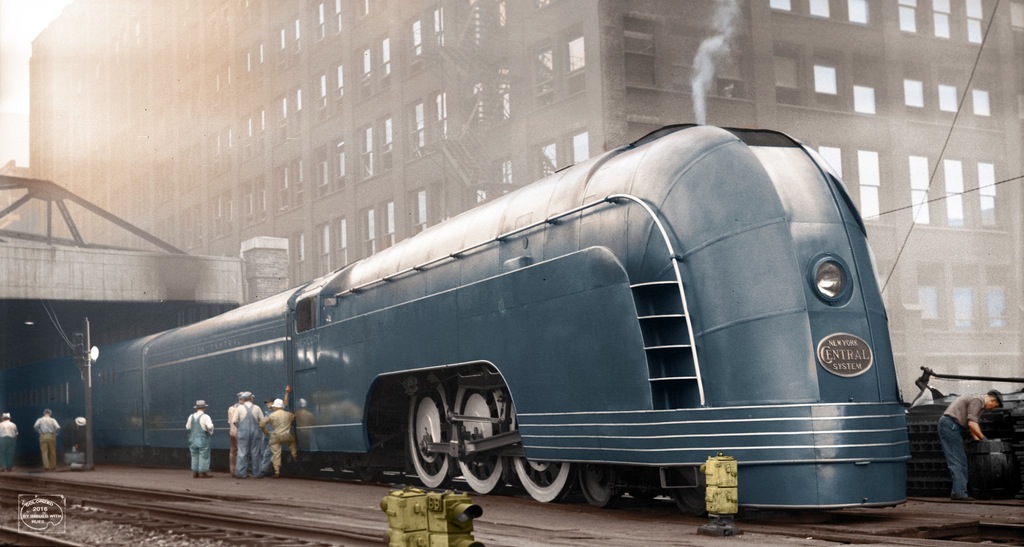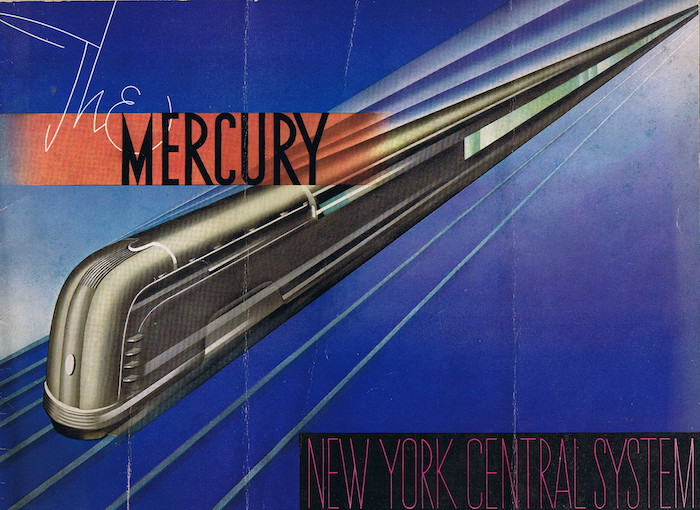 Train travel once played a large and vital part of America's passenger transportation network, but today it's taken a back seat– all the way in the back. Rail transportation in the nation now consists primarily of freight shipments, while passenger service plays a seriously limited role compared to train travel in many other countries. By the late 1950s, America's railroad flagship passenger services were unable to compete with airlines, and it all pretty much went downhill from there. Which is frankly, pretty sad because when they were at their best, American railways really knew just how important the glamour and elegance of travel was to the passenger experience. Streamliners were designed to reduce air resistance, offering multi-day high-speed across journeys across the country in train cars resembling luxury hotels and private clubs. Life aboard them really did seem to reach a "high peak of enjoyment" as the brochure says…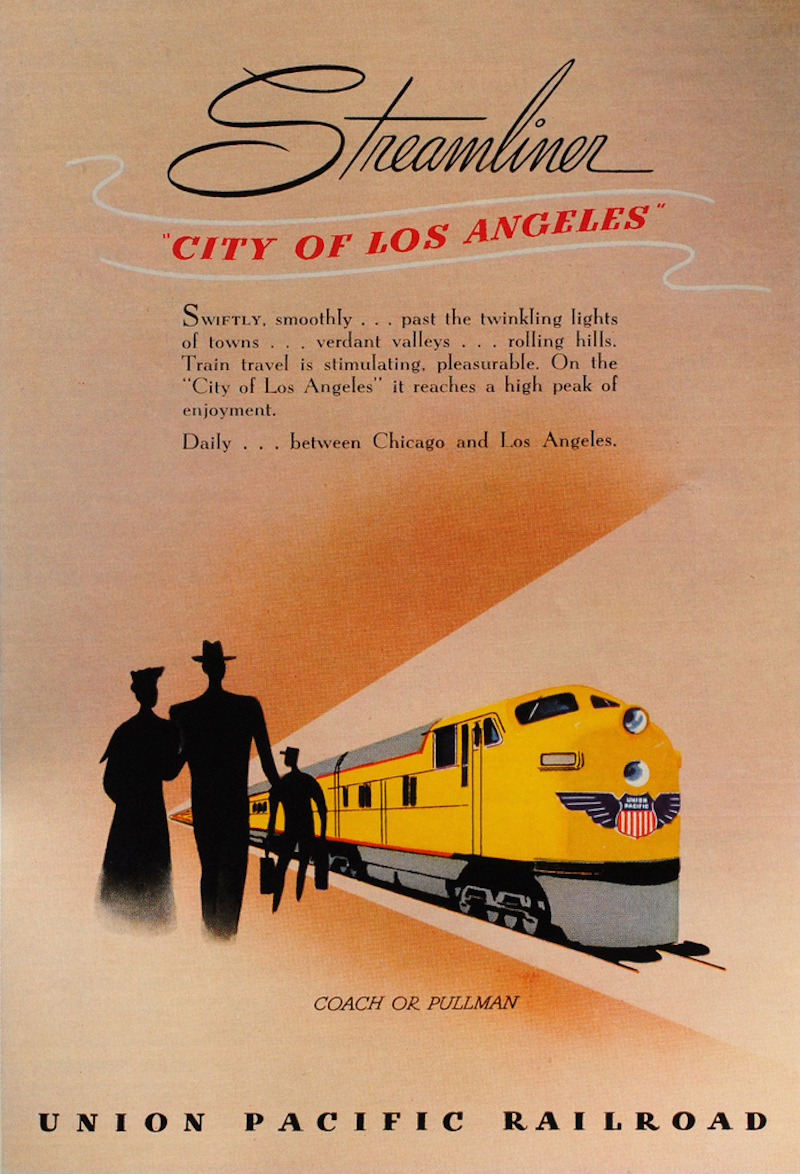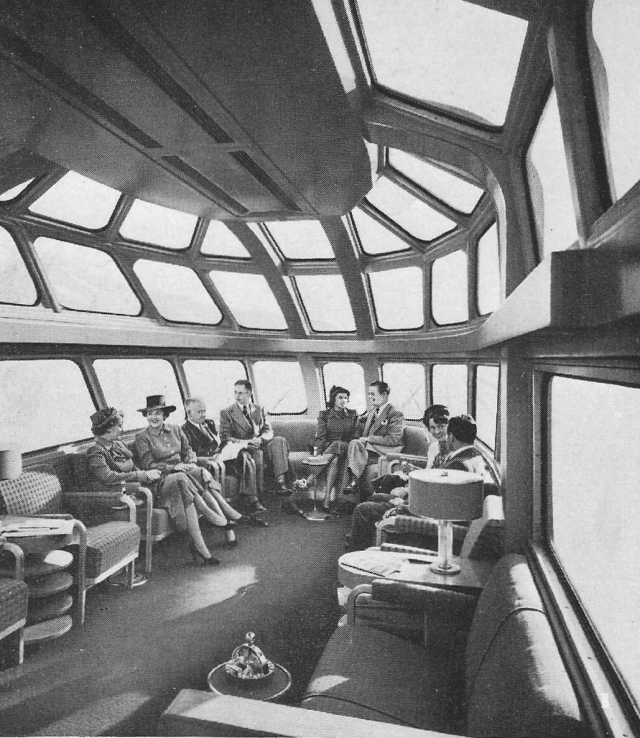 In my cyber hunt for memorabilia, I stumbled upon, Streamliner Memories, devoted to finding old train brochures and pamphlets. This site knows its trains and I definitely recommend it as a resource for more stories and detailed information, but here are some of the dreamiest brochures and images I found…
Aboard the California Zephyr: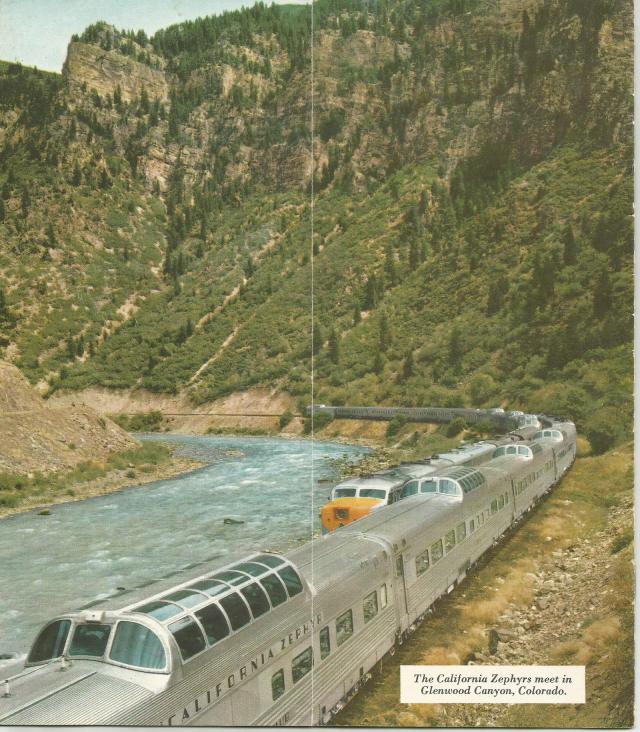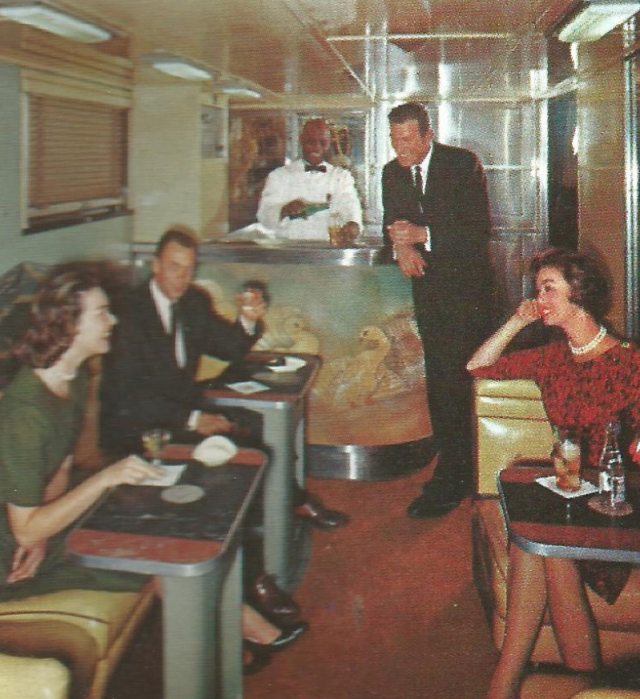 In the late 1950s through the first half of 1960 the three railroads that ran the pre-Amtrak California Zephyr refurbished the train's cars that had been functioning since the late 1940s. Below is the refurbished cocktail lounge beneath the dome of the observation car.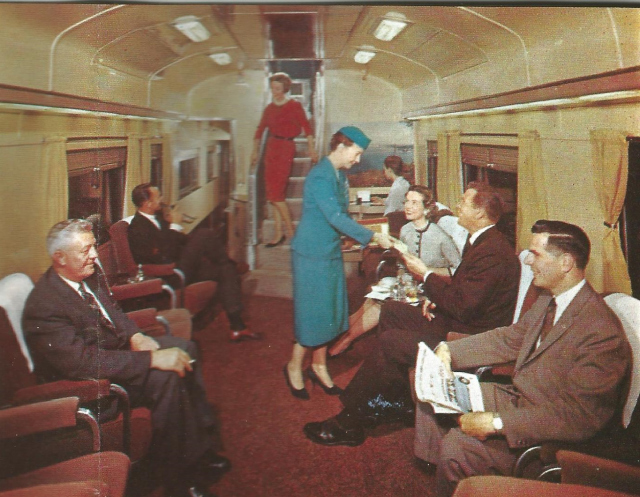 Note the writing desk in the upper right corner. It was stocked with stationery, a sample of the letterhead reproduced below ↓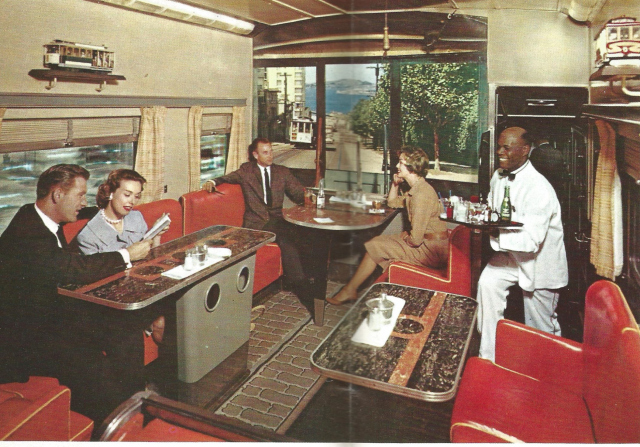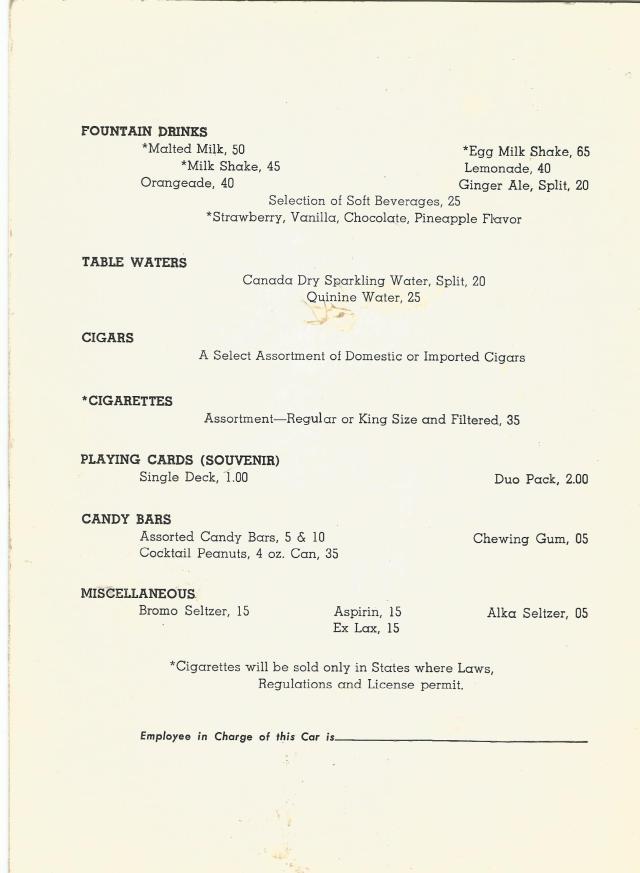 Baltimore and Ohio Streamliner: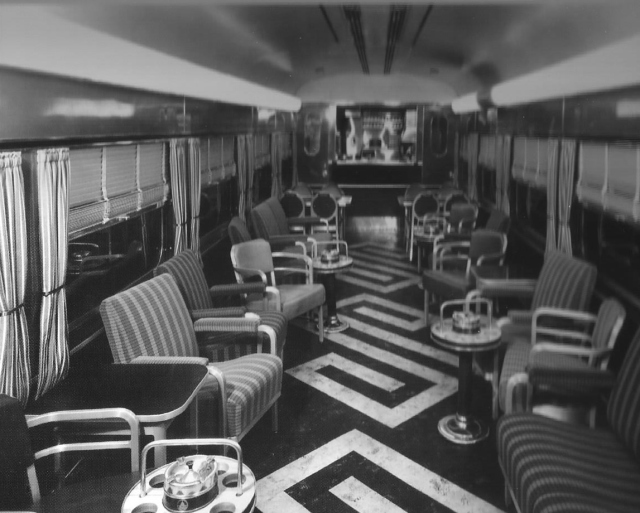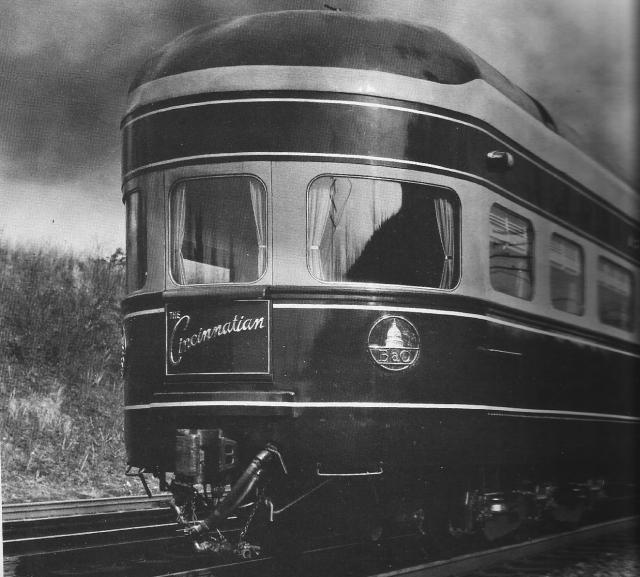 New York Centrail James Whitcomb Riley: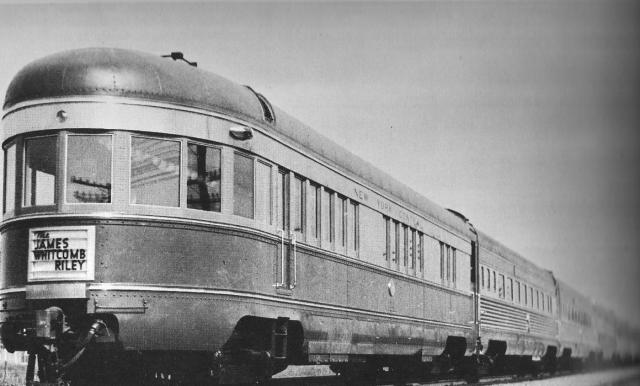 1930s City of San Francisco Streamliner: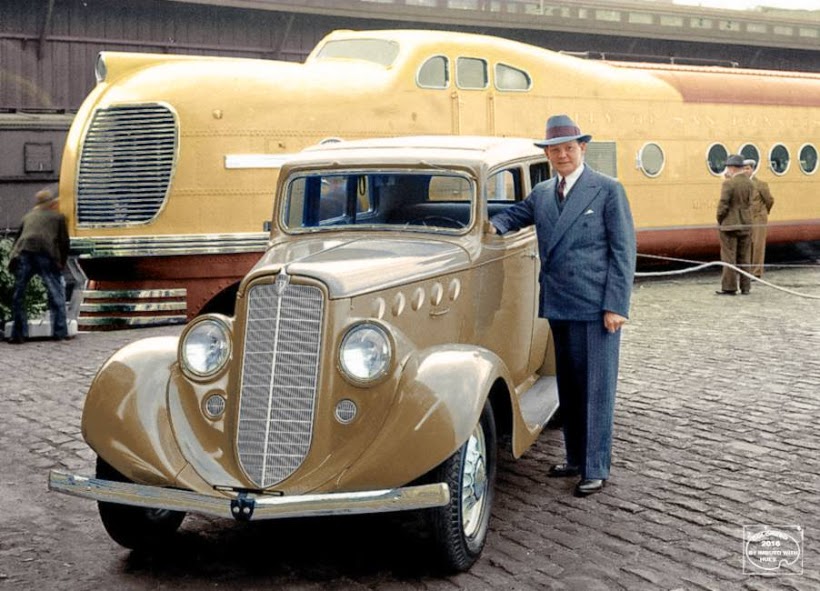 Colorized by Imbued with Hues. This service sadly suffered the first fatal crash of a streamliner in the history of railroading in 1939. You can see the newsreel of the wreckage here.
Amtrak's Empire Builder 1958: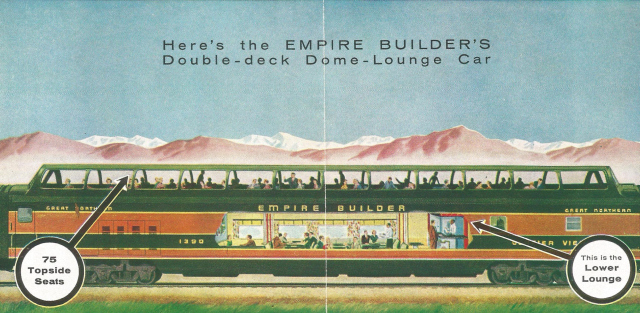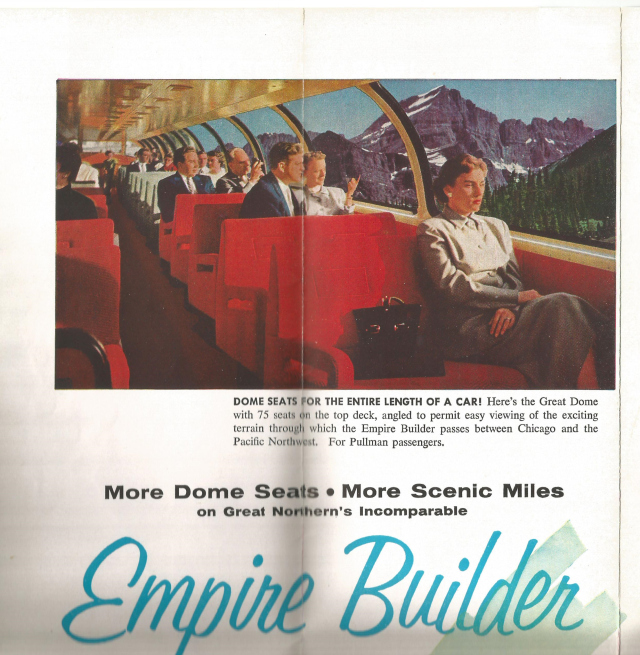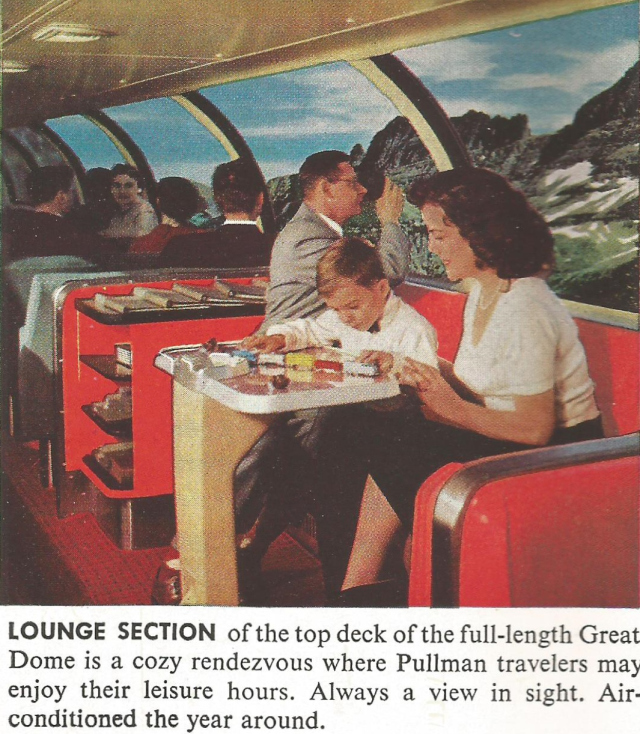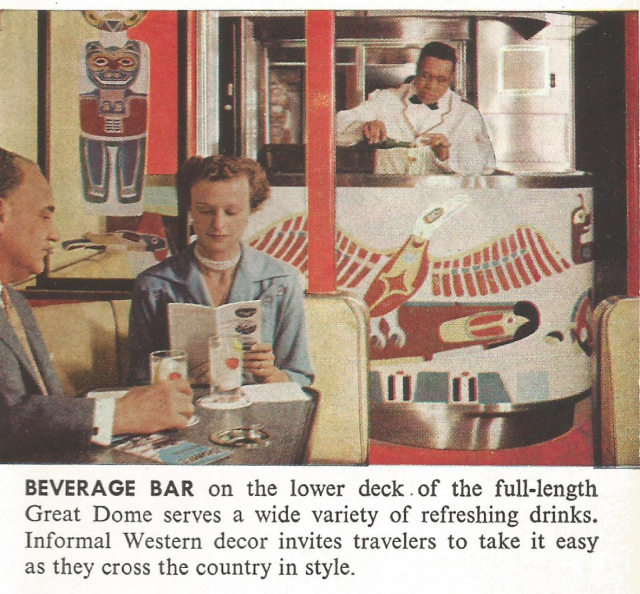 Services from Seattle/Portland to Chicago.
Santa Fe "Travel the Chief Way" brochure, 1960: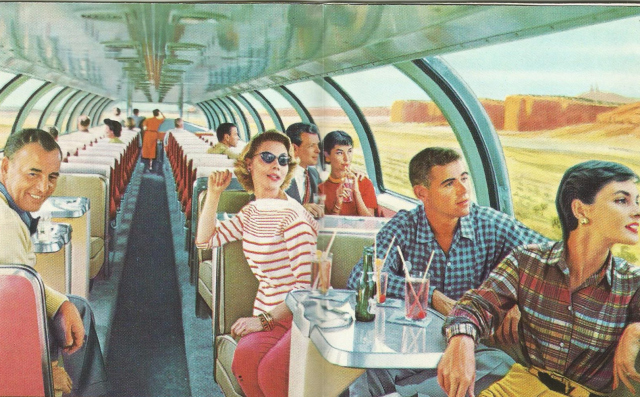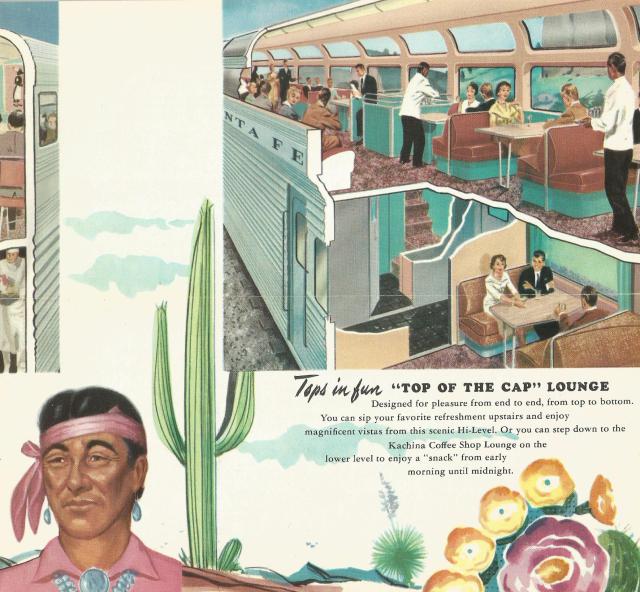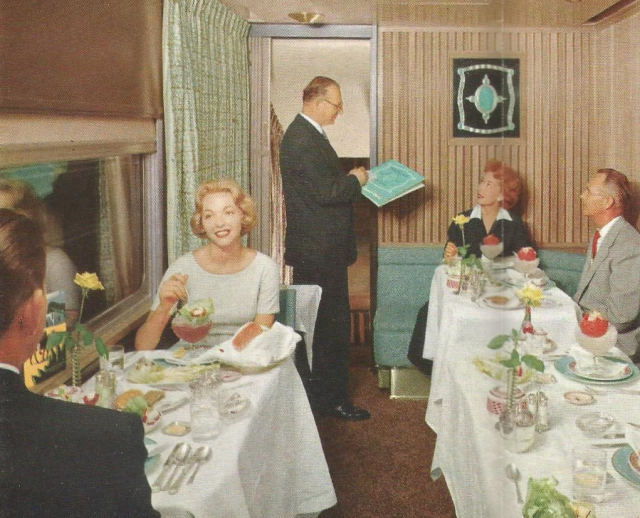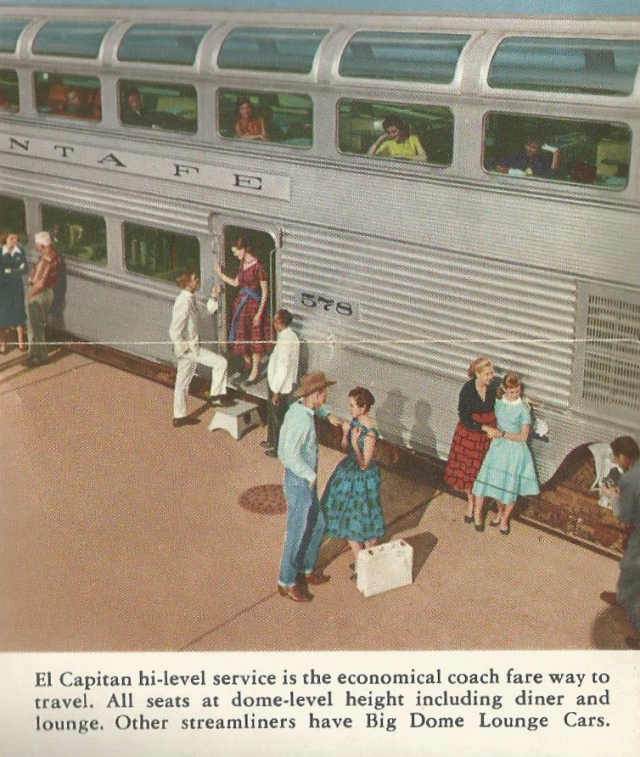 Southern Pacific's Overland Route Brochure:

A Southern Pacific Chicago-LA streamliner, pictured in the 1950s. (Painfully obvious however that this era of train travel was pre-civil rights).
Union Pacific Domeliner: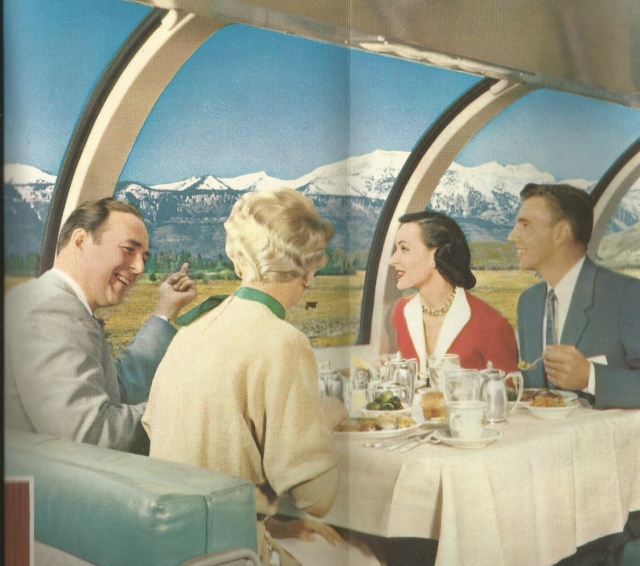 All the other streamliners, "the Empire Builder and the North Coast Limited, had plenty of domes, but no dome diner."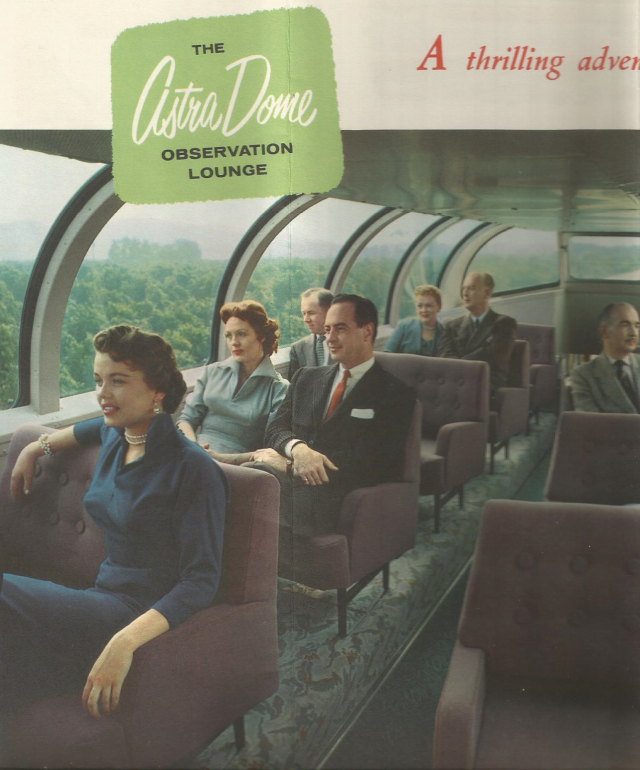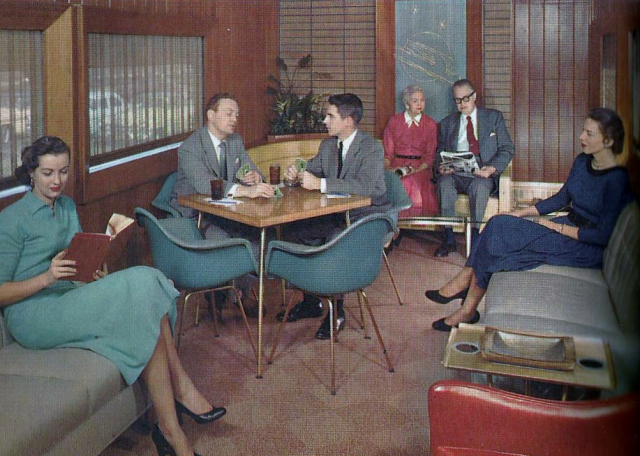 I'm just curious to know from any of my American readers– do you travel your country by train? Is there any glamour to it all left these days?