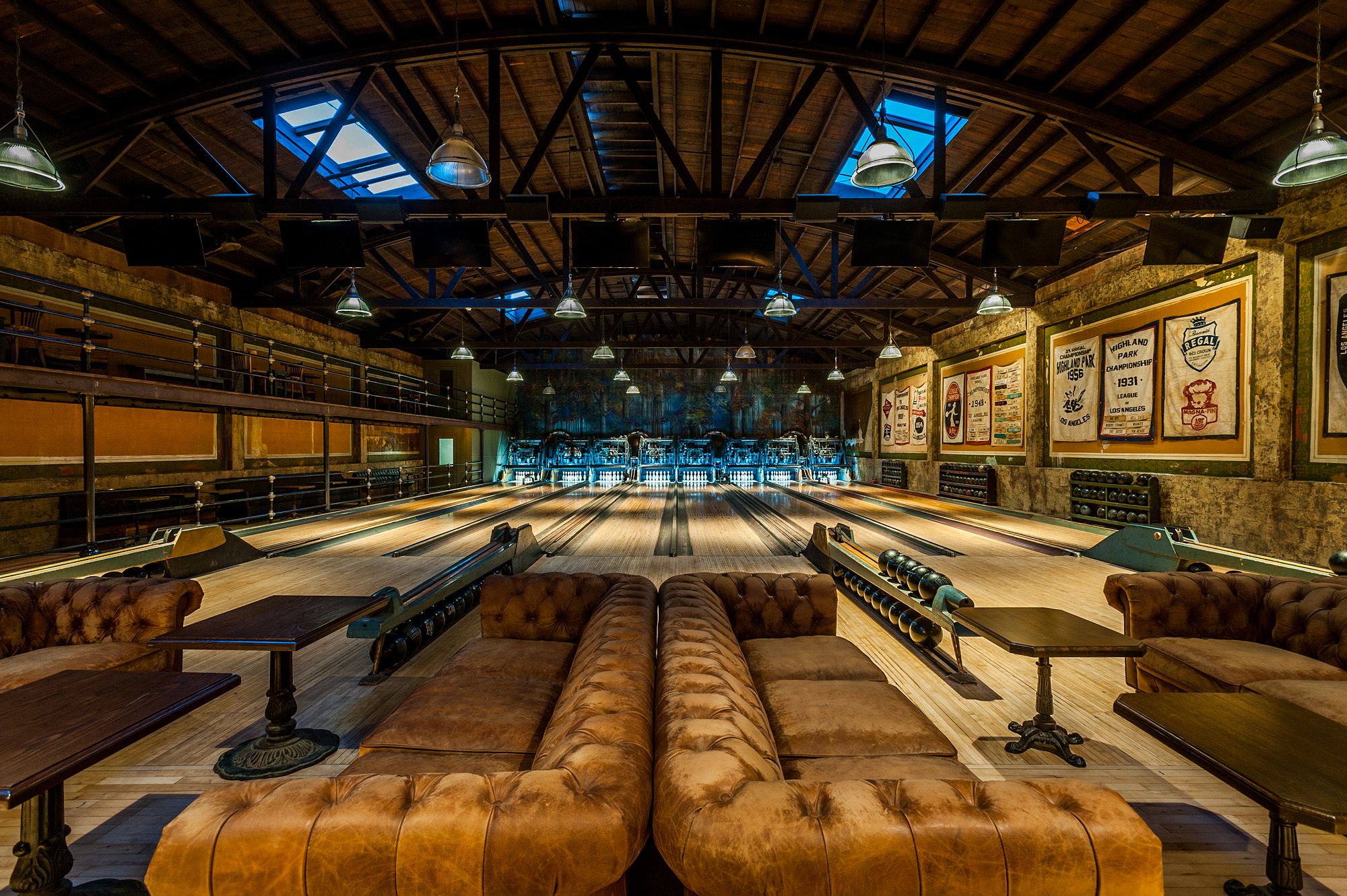 When Highland Park Bowl first opened 89 years ago in the midst of the prohibition, bowling was its side business while booze was its big business. There was a pharmacy out front, a doctor's office upstairs where they would write you a prescription for an alcoholic remedy and conveniently, a bar in the back to fill your prescription where there also happened to be a bowling alley.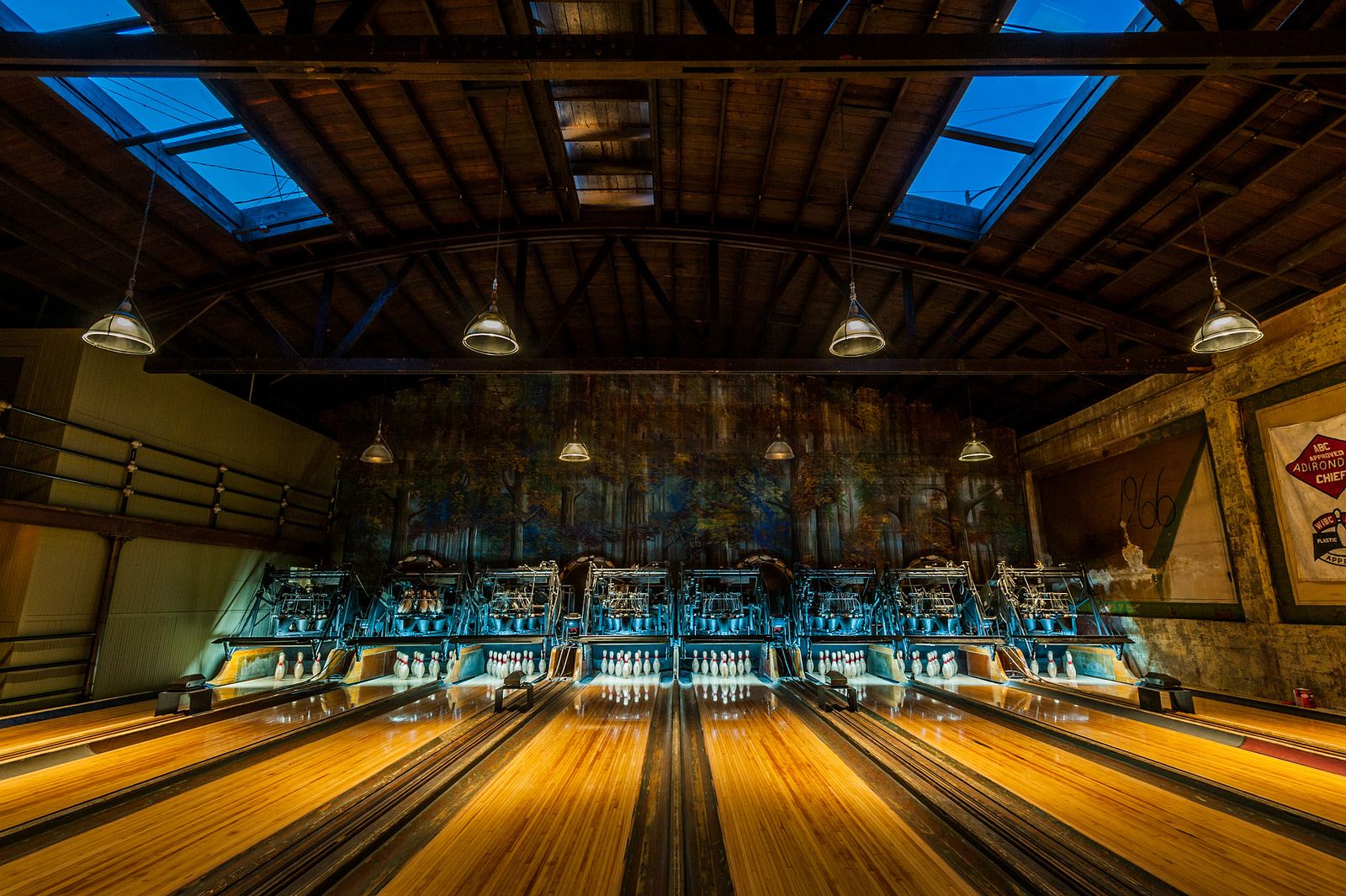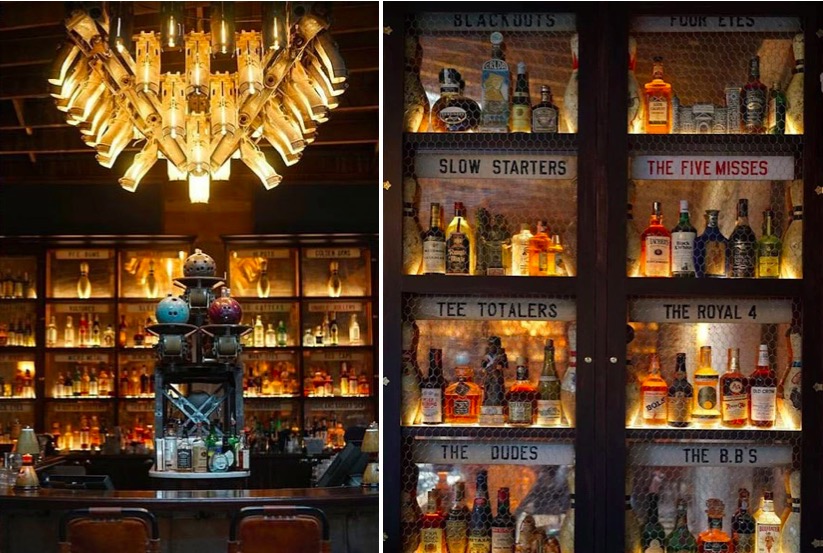 When the LA-based designers 1933 Group stepped in to restore this sleeping beauty, she had been used mainly for restoration by previous owners and the bowling lanes looked as if they hadn't been used since the sixties.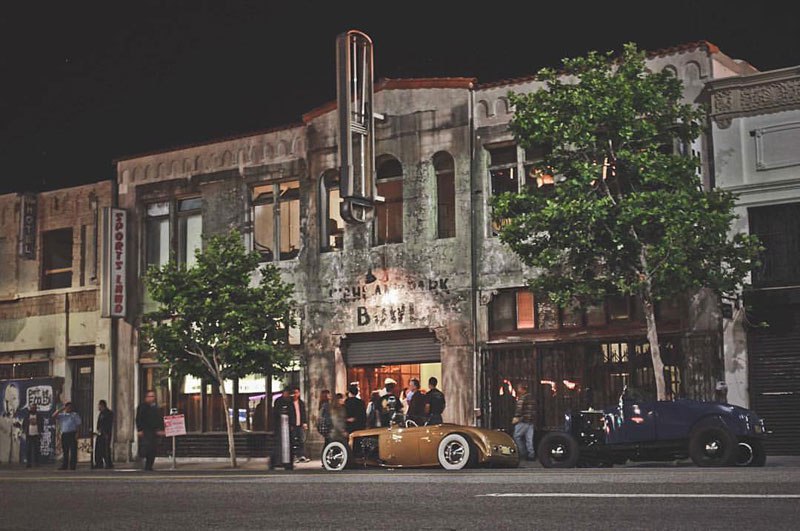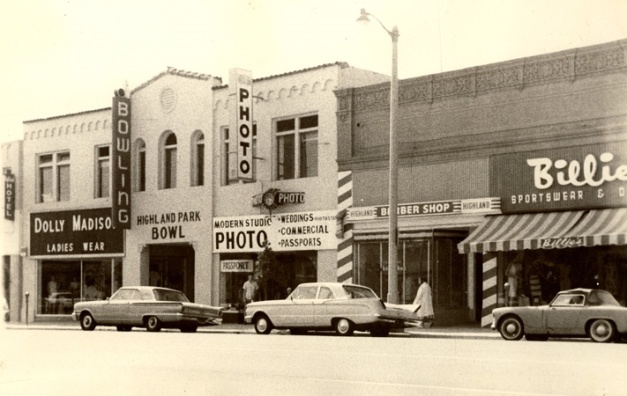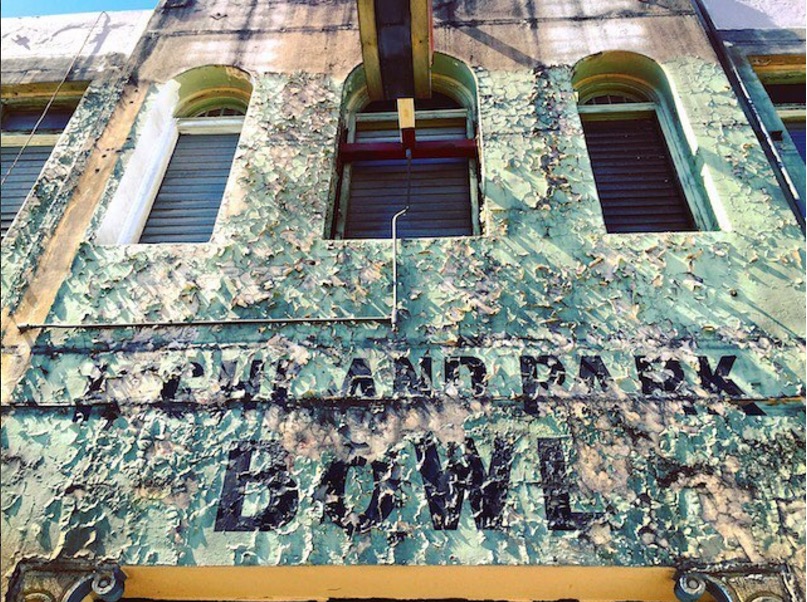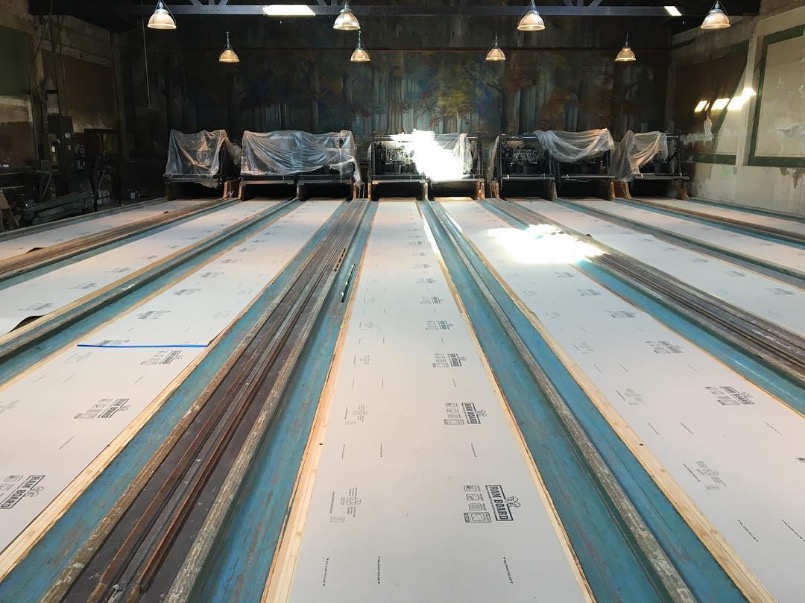 The vintage machines were repurposed along with a fair amount of other forgotten "junk" left behind on the premises, including bar stools, unopened whiskey bottles, and old bowling league pennants.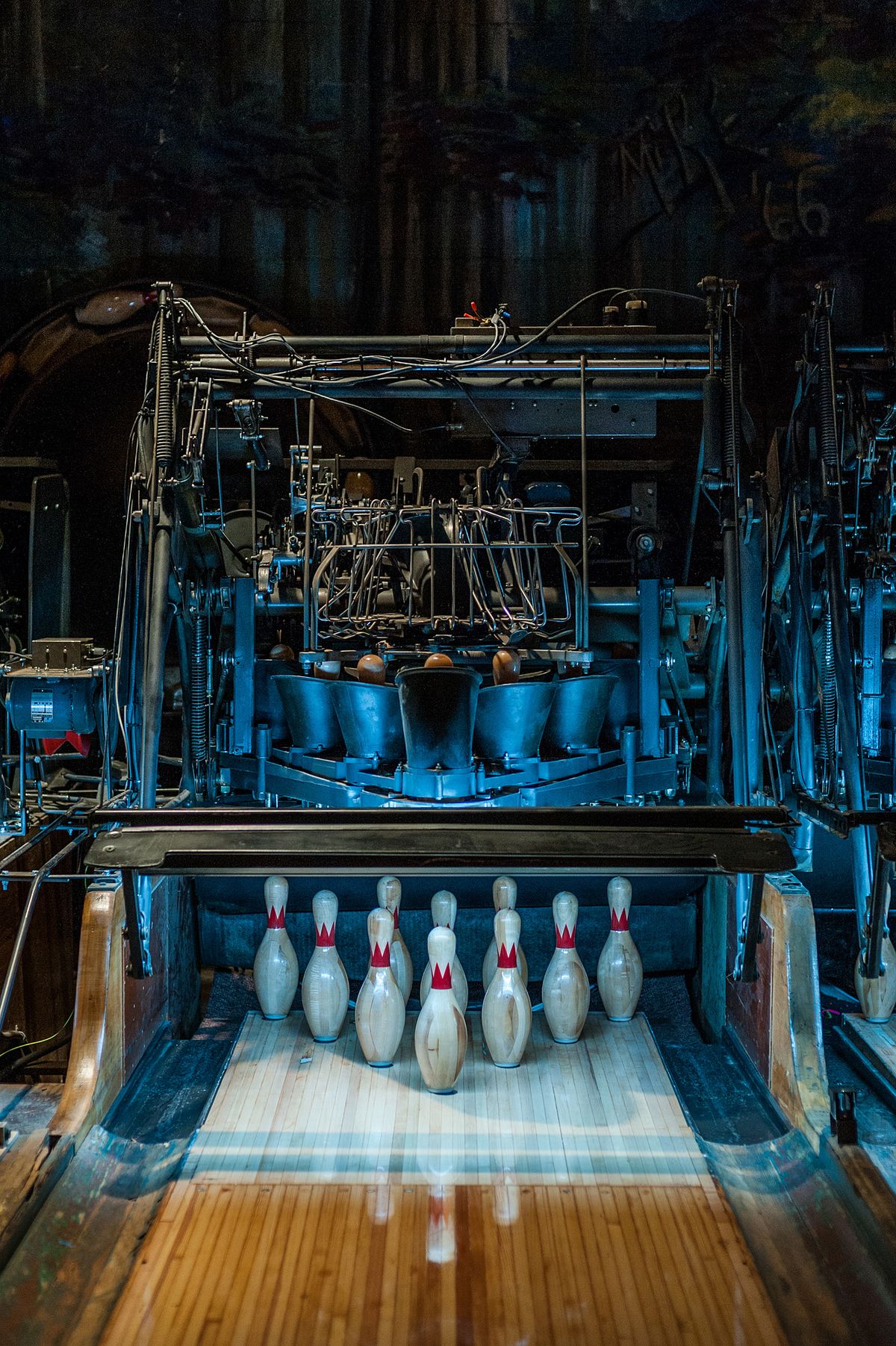 They even dusted off the bowling pins found behind the machines, sawed of their tops and turned them into bar lamps.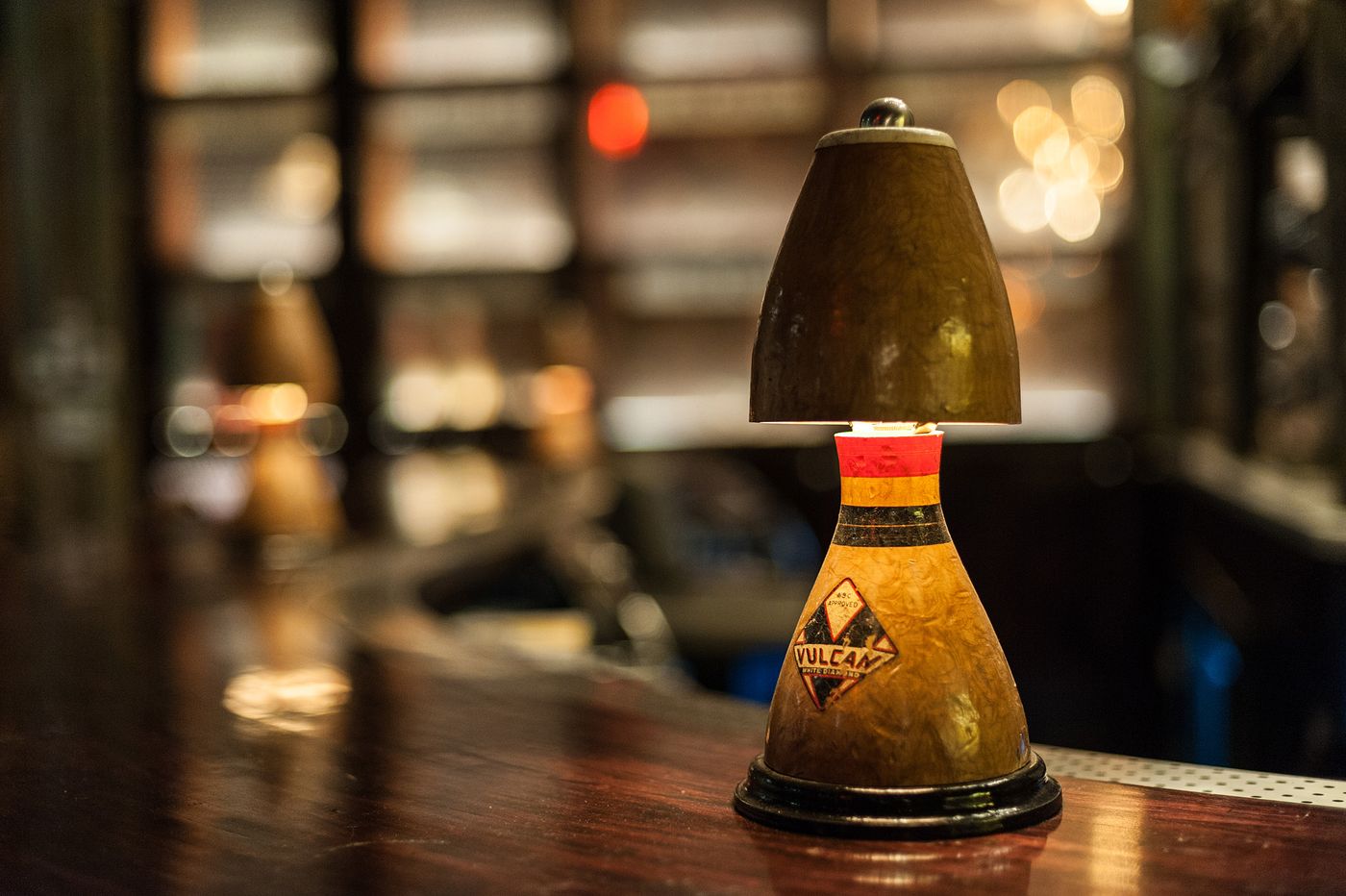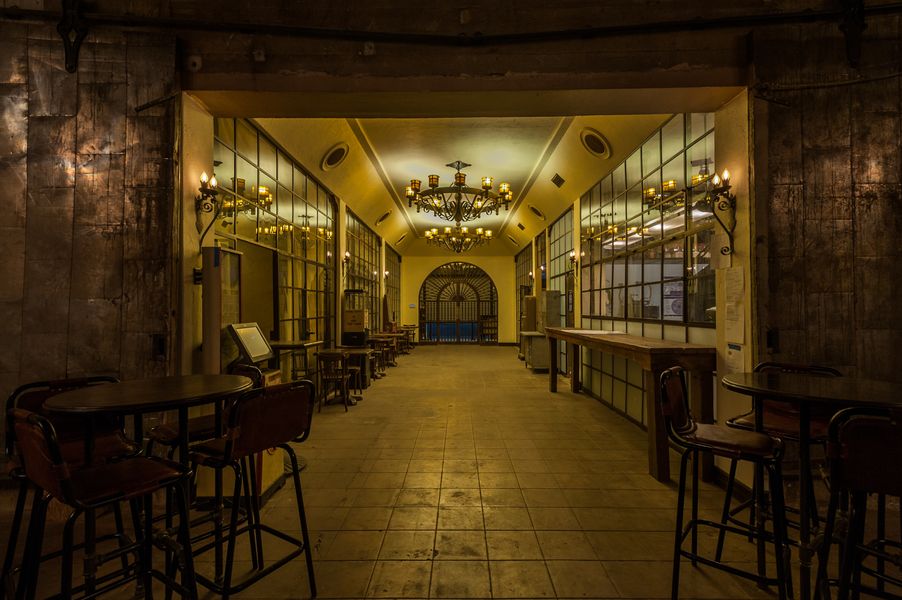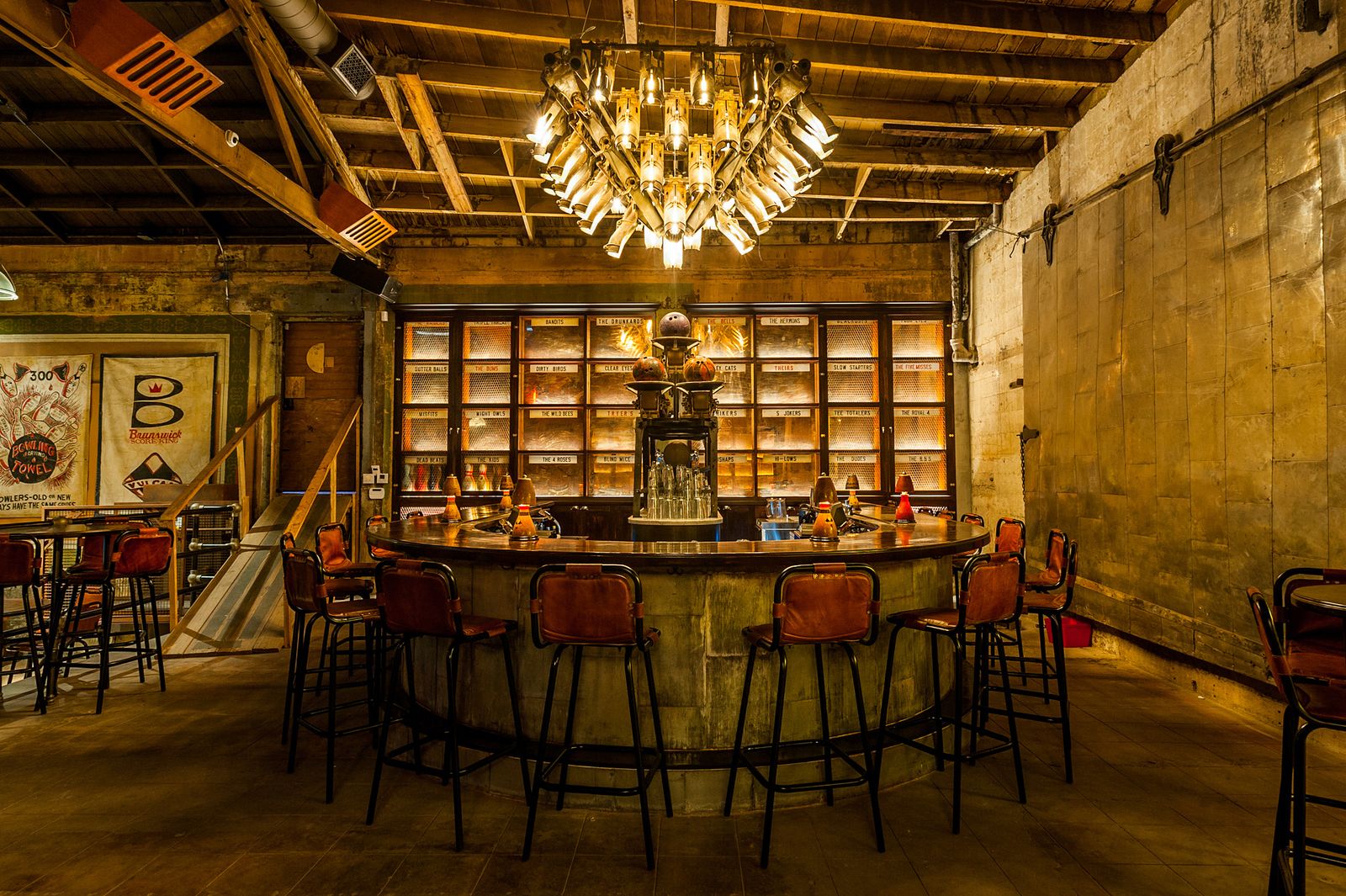 LA's oldest running bowling alley is now once again open for business to take a trip down memory lane.