So here's pretty much how my morning went on the internet. First, it gave me this 1970s photograph of a rapunzel-esque babe on roller skates ↓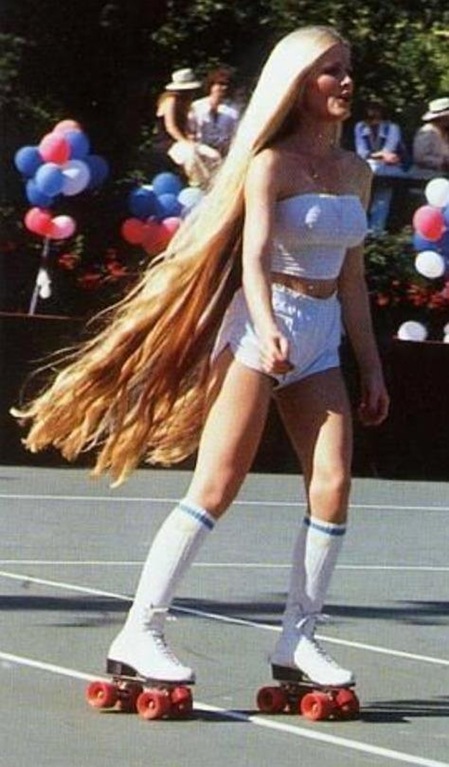 After some googling of "long-haired roller skating girl", I eventually find out the girl was Debra Jo Fondren, playmate of the year 1978, which later led me to this video ↓ of Playboy's Roller Disco & Pajama Party circa 1979, in what seems to an early attempt at making a reality tv show at the LA Playboy Mansion.
(Watch out for cameos by Bill Crosby and James Caan)
Once I finish skimming through that, feeling as if I should probably get some work done now, I head over to Pinterest for my daily search of the History category, only to find more roller skates. This time, a photograph of an old-school skating rental booth in central Los Angeles lures me in…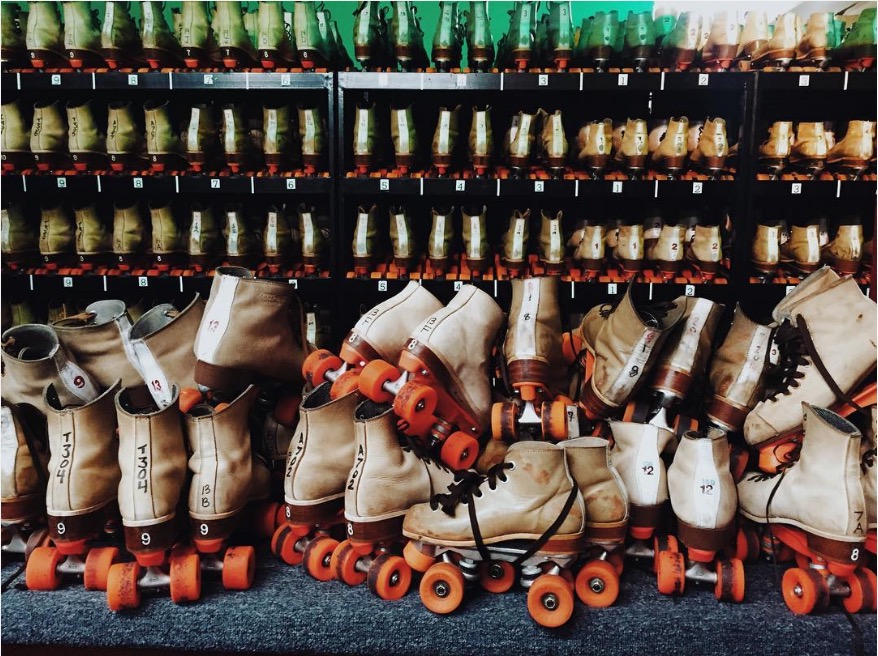 At this point, I've got serious roller skating fever and must know exactly where this place is. Google tells me there's only one "old-school" skating rink left in the city of angles and that it could only be … the Moonlight Rollerway.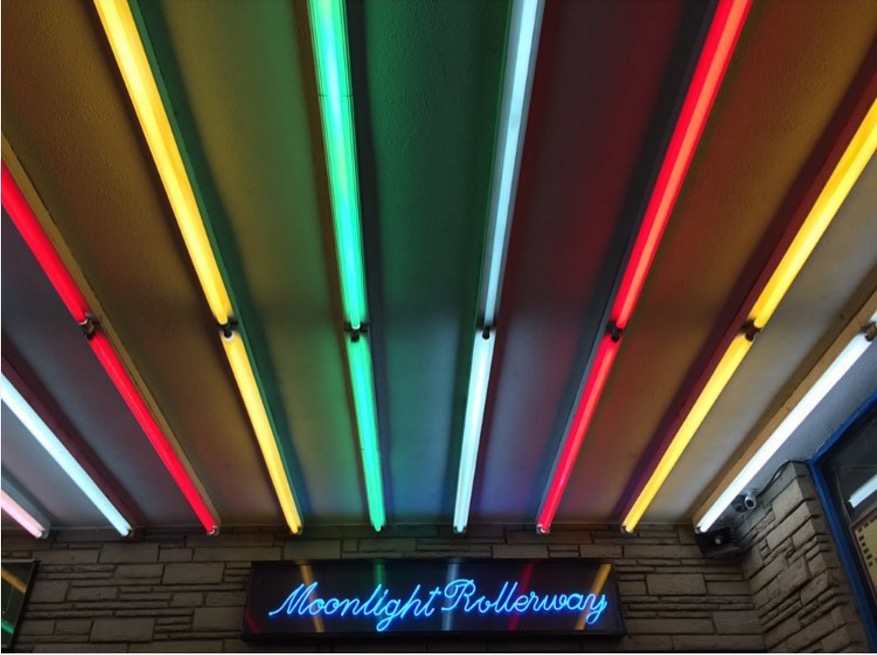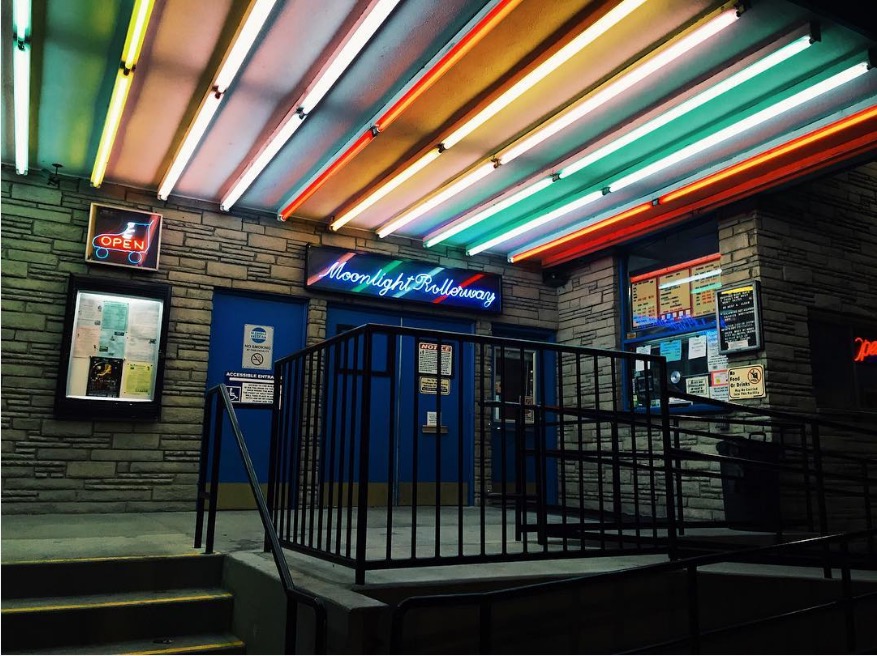 A 1950s roller skating rink still going strong, Moonlight Rollerway has got to be the ultimate time-travelling date night. Whether you're out with the girls or coupling up, this kitschy throwback to the staple of American youth has everything you need to roll back the years and have a good time…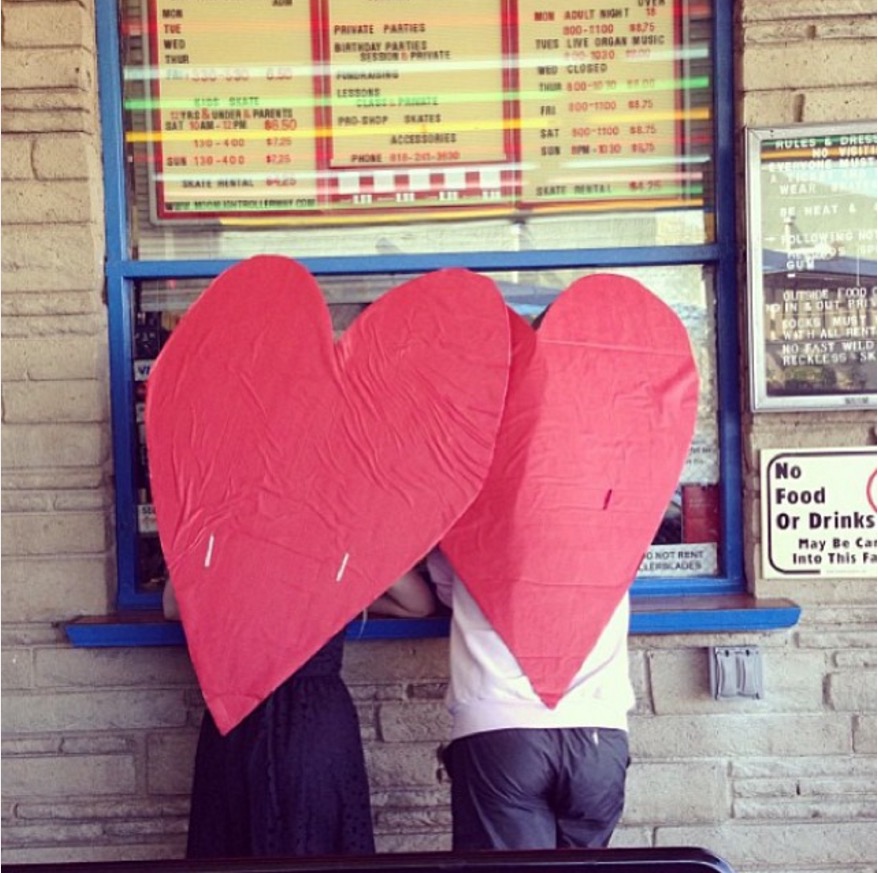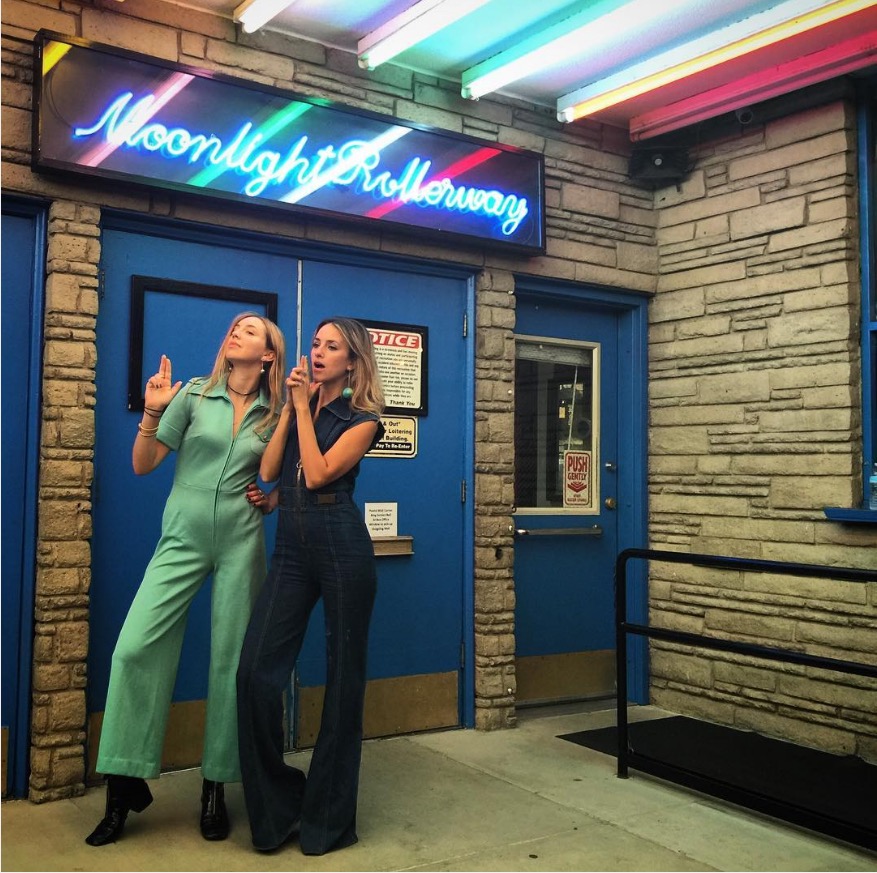 Unfortunately, I don't have one of those teleporting machines to go take you around there myself, so I turned to the Instagrammers of Los Angeles to take us on our date night. Let's head inside…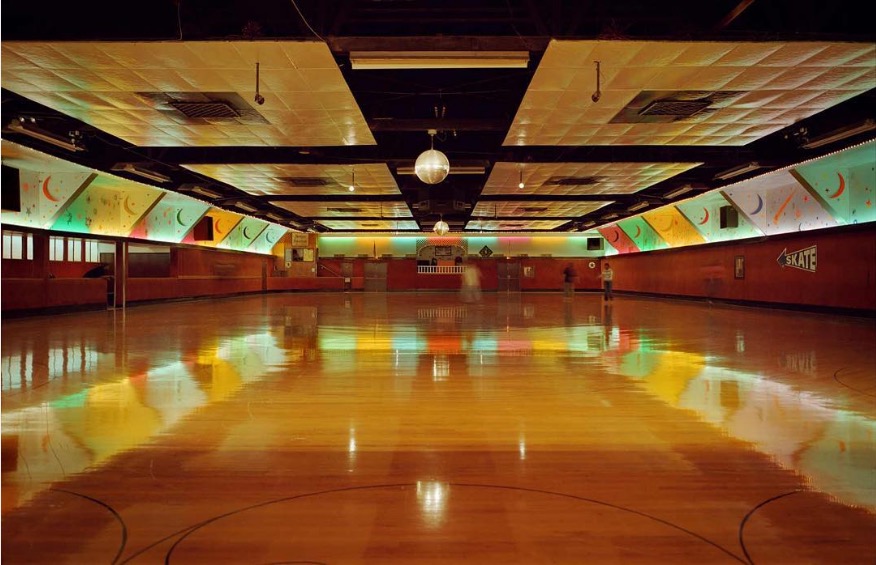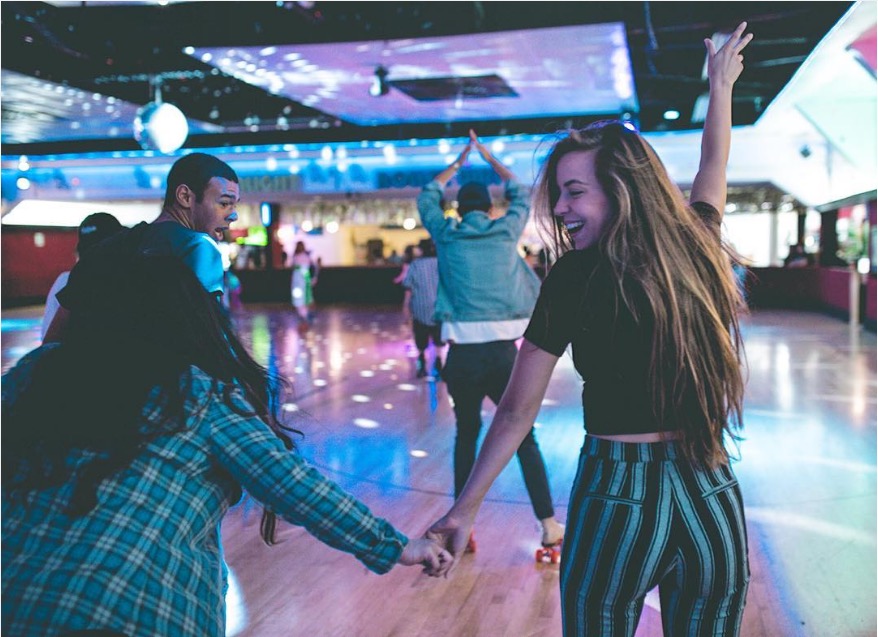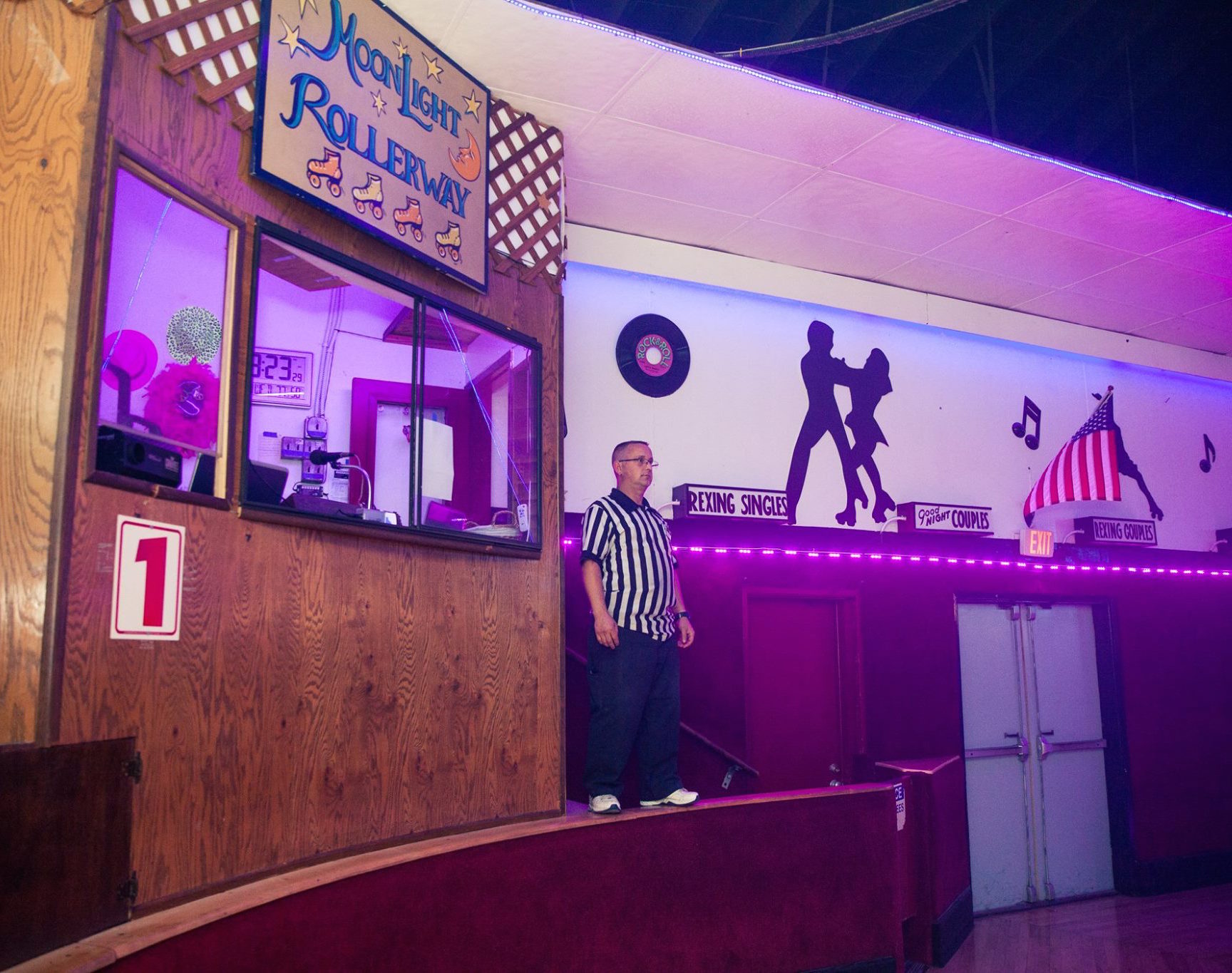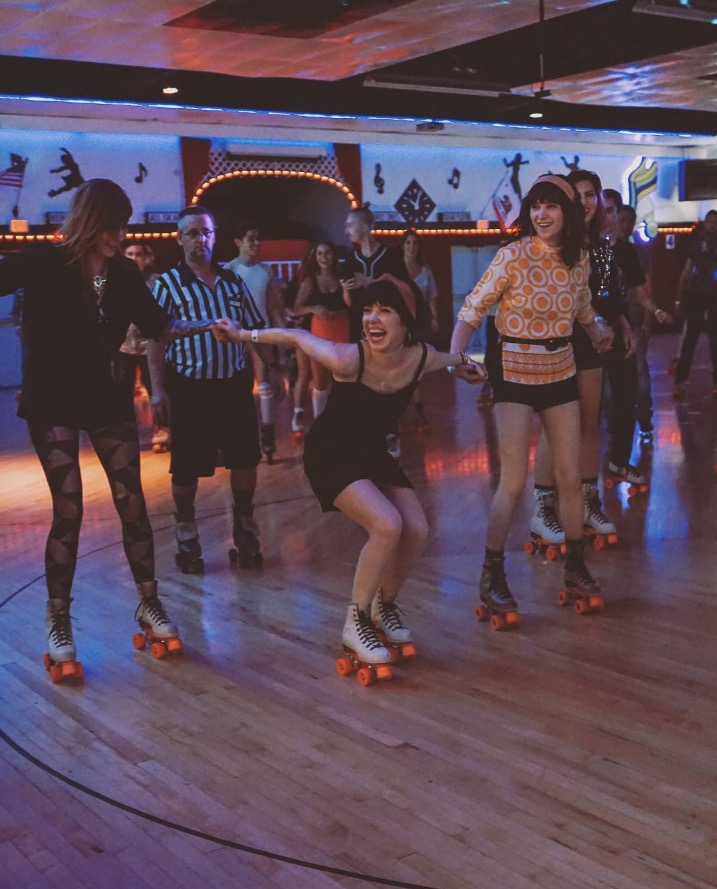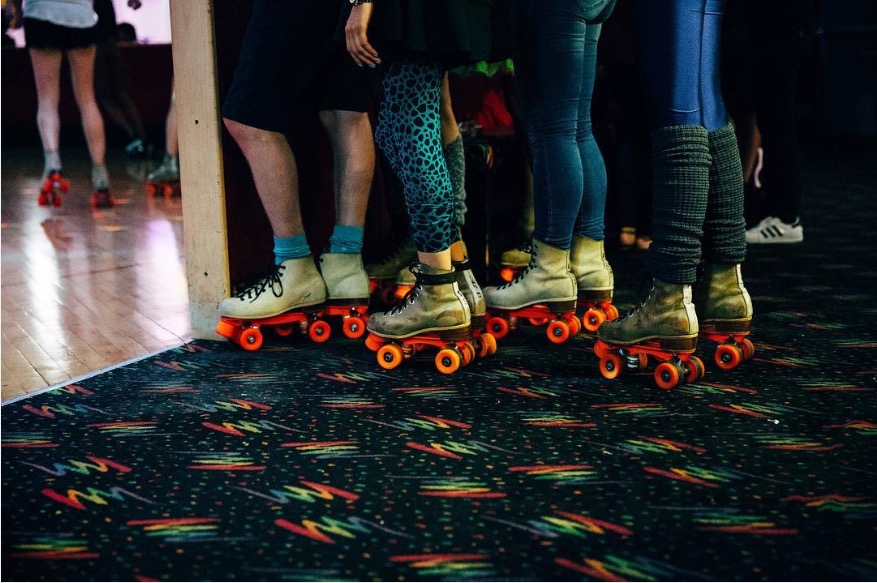 Pick any decade since the 1950s and Moonlight Rollerway has a piece of it, layered into its tapestry over time. The architecture is mid-50s, the rink decoration is 70s and the carpet is so 80s. Unlike many, the rink has managed to stay relevant despite the ups & downs of skating trends. It's well-loved by the locals of Glendale as well as Hollywood's elite who just love using the time-warp venue in movies, television shows and music videos.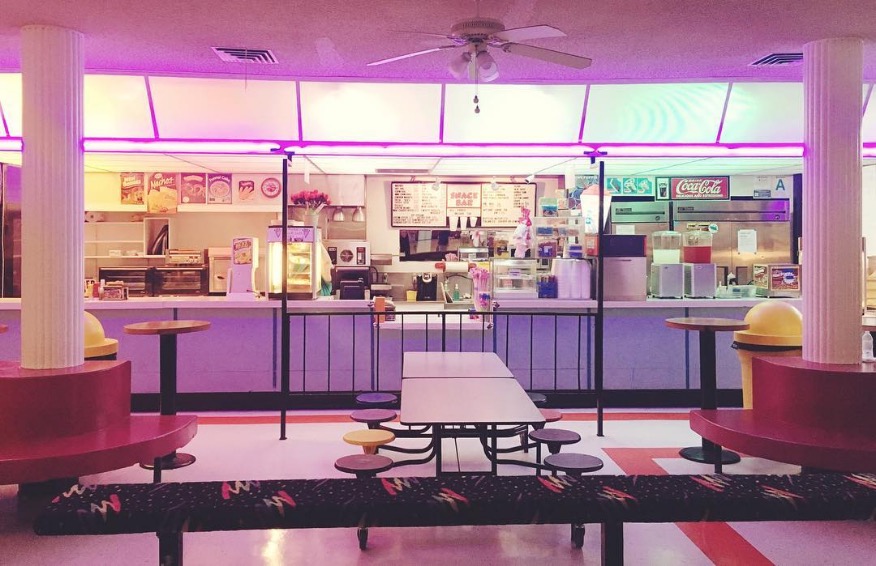 There's even an old-school snack bar for all of your corn dog and fountain soda needs.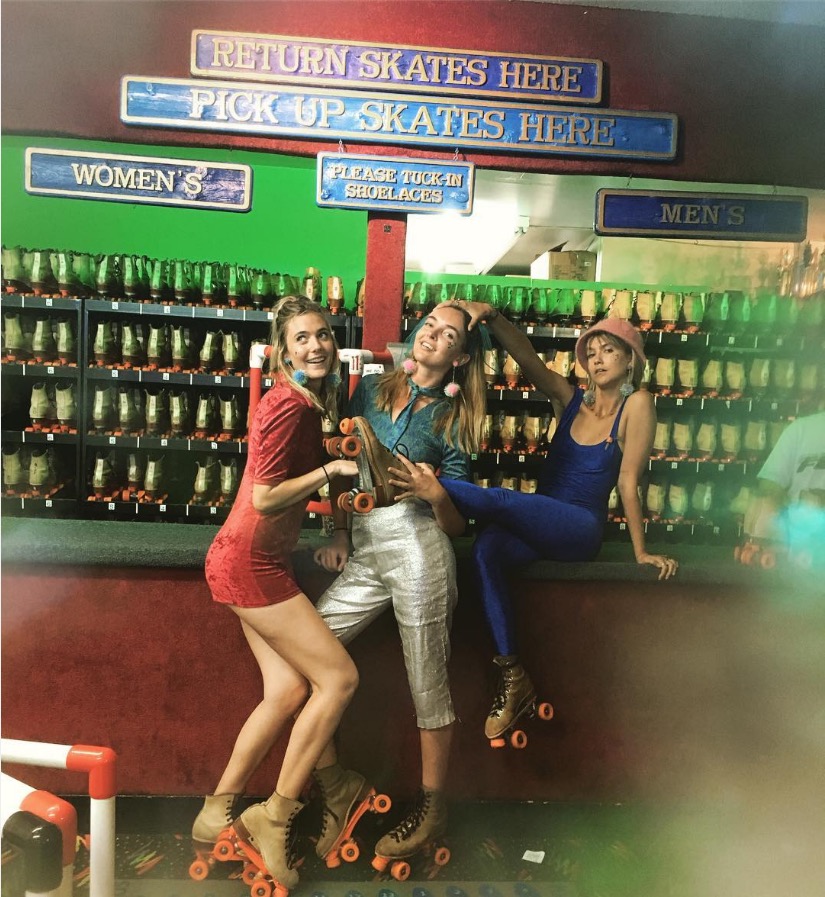 This place is an excuse to dress up and play a character out of time, from Farrah Fawcett to David Bowie, who Moonlight recently honoured at a "Bowie Forever" theme night. But Tuesday and Sundays are always reserved for the Moonlight regulars and veteran skaters who have been going there since they were kids.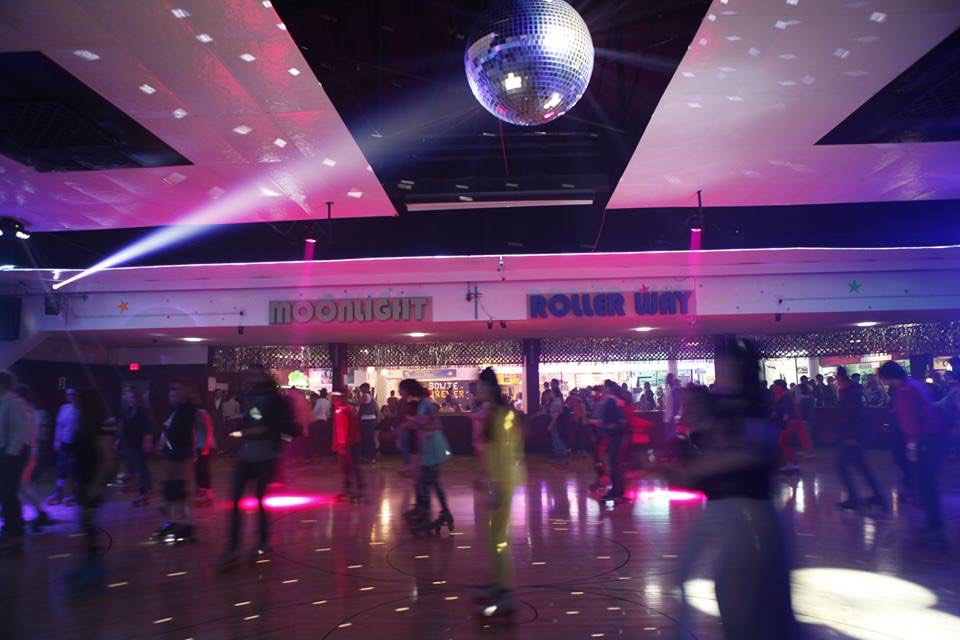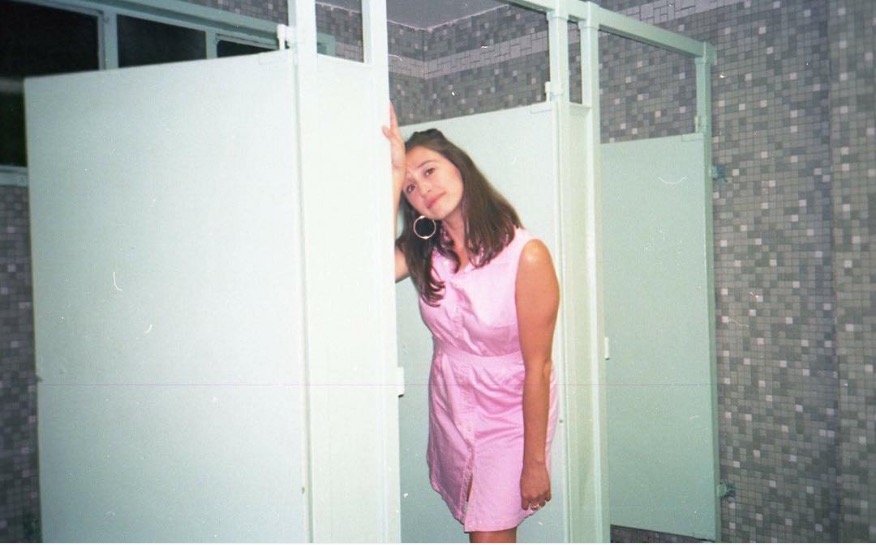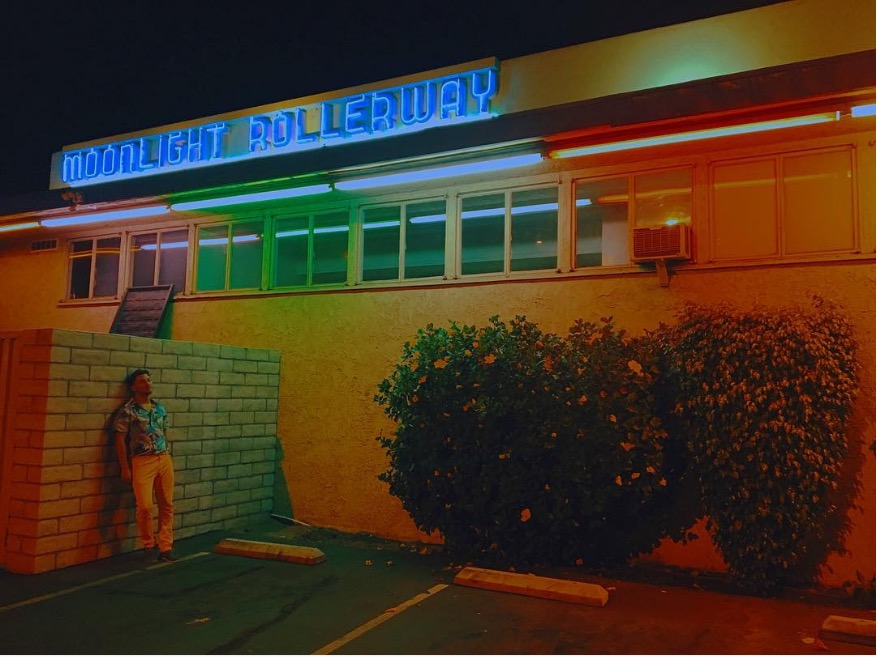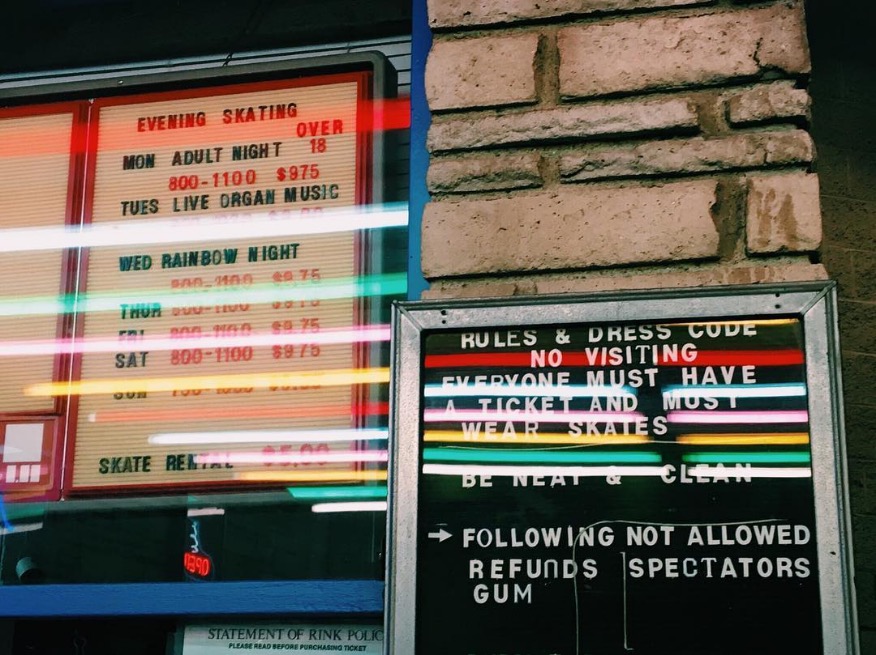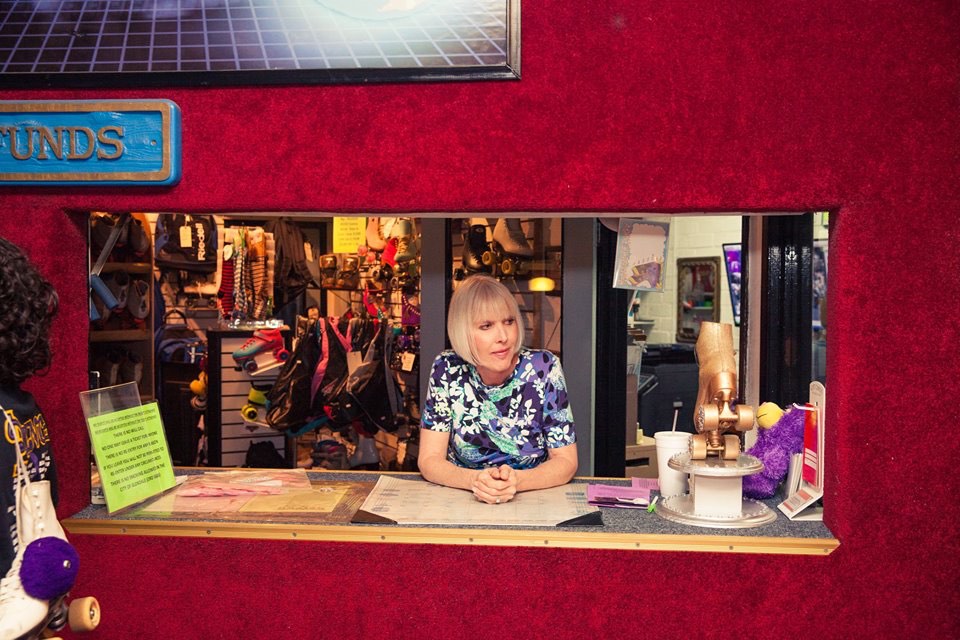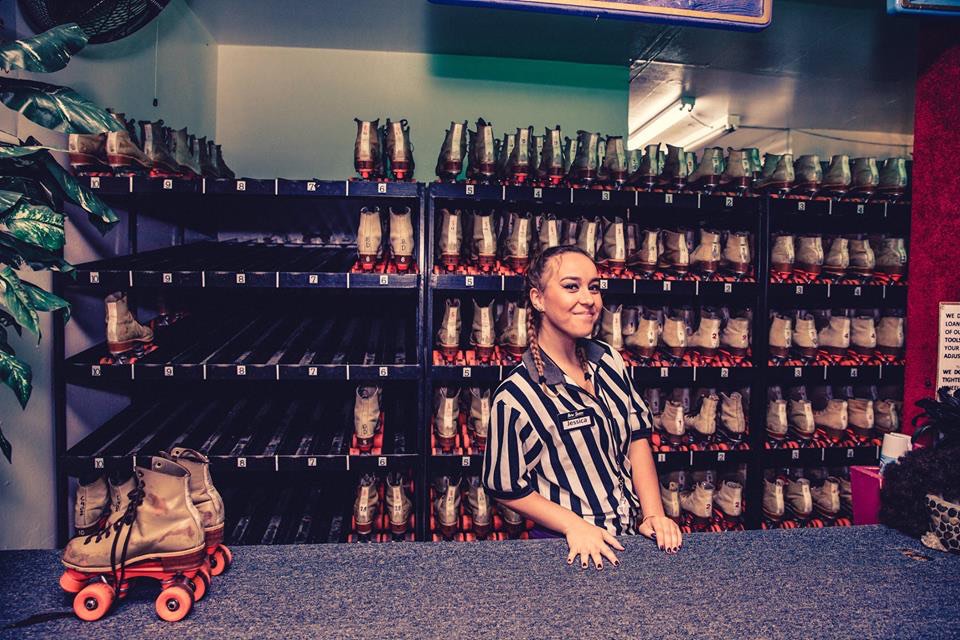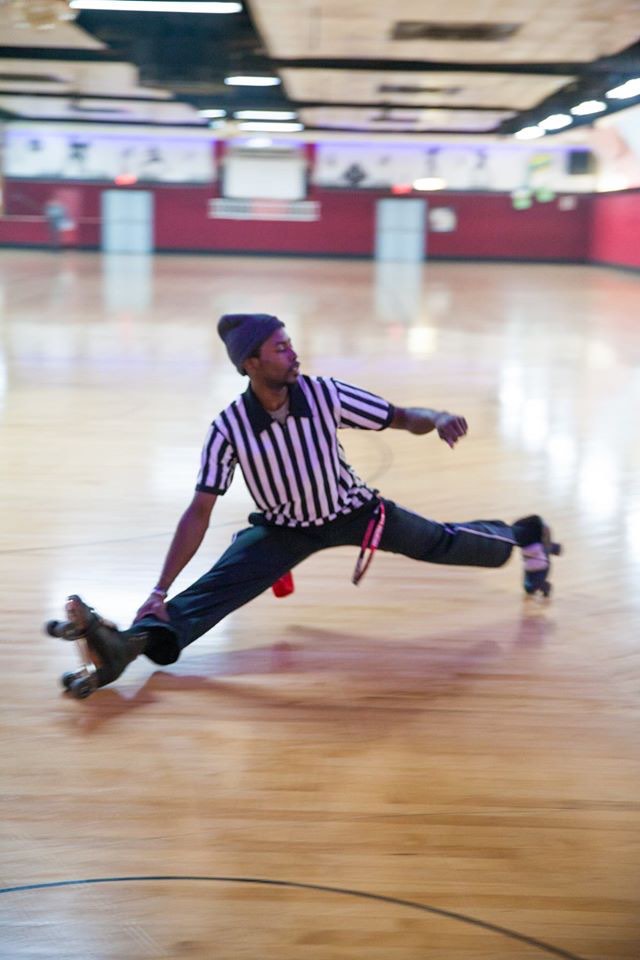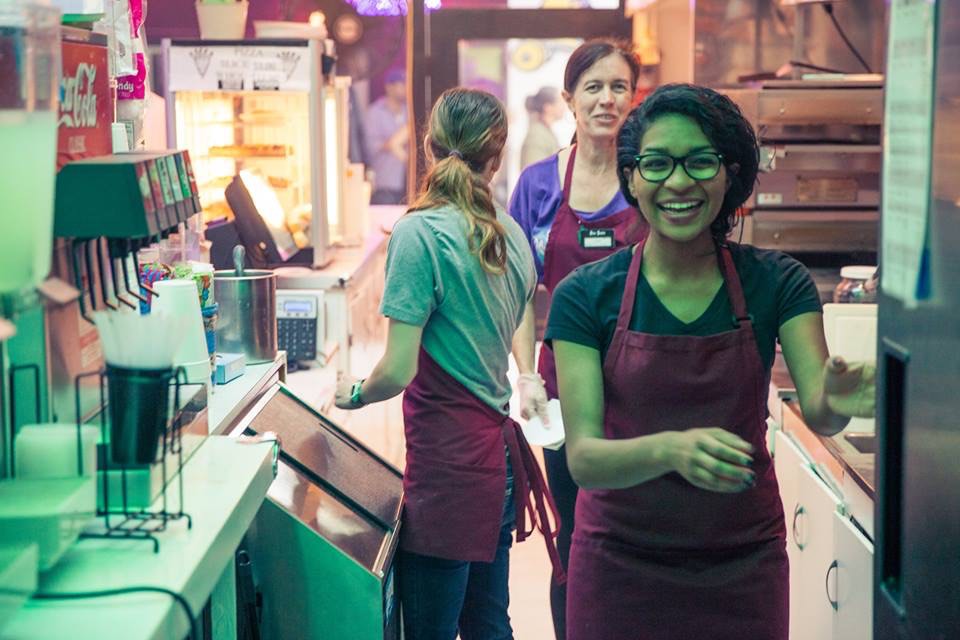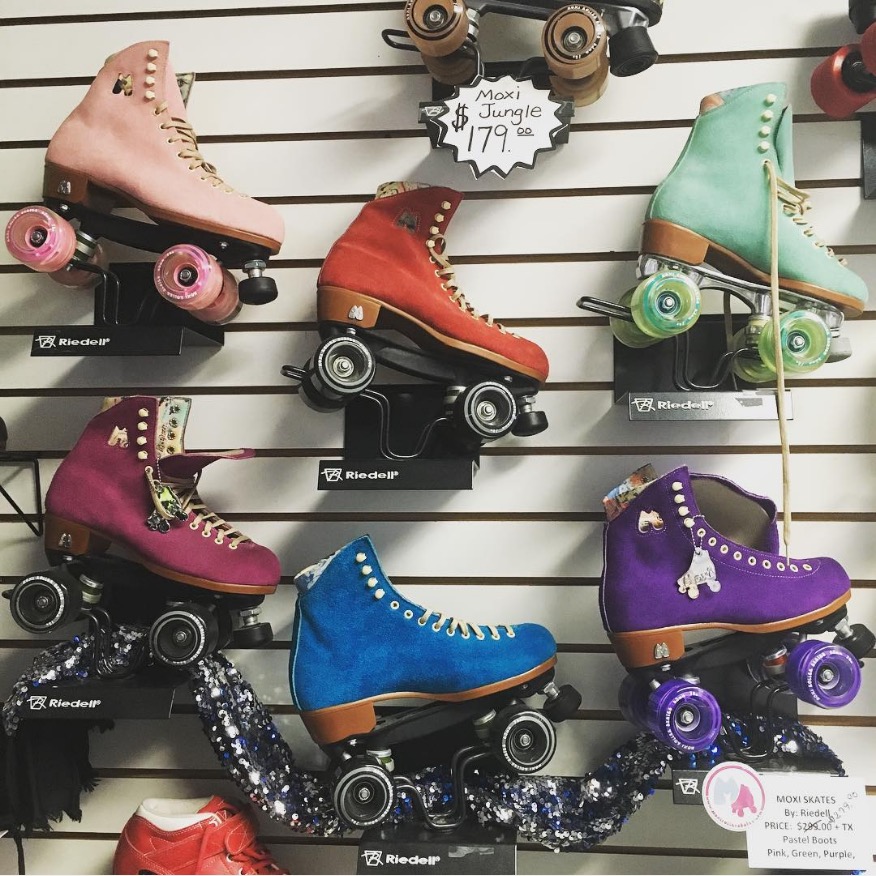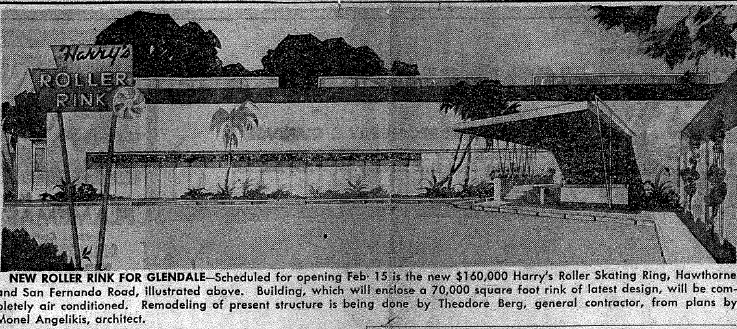 The nostalgic building that houses Moonlight Rollerway was built in the 1940's and before Harry's Roller Rink opened there in 1956, it was used to make airplane parts for the great war. The skating floor is the original Harry's maple flooring, "with no nails all tongue and groove"– it's basically a living artifact of 20th century American leisure.
While many roller skating rinks in the US now struggle to pull in a crowd and most have closed down, the owner of Moonlight since 1985, Dominic Cangelosi, puts his success down to simply not changing very much about the place. Dominic became an employee at the rink in the late 60s, playing the organ for the venue in the days before DJs. He still plays every Tuesday night.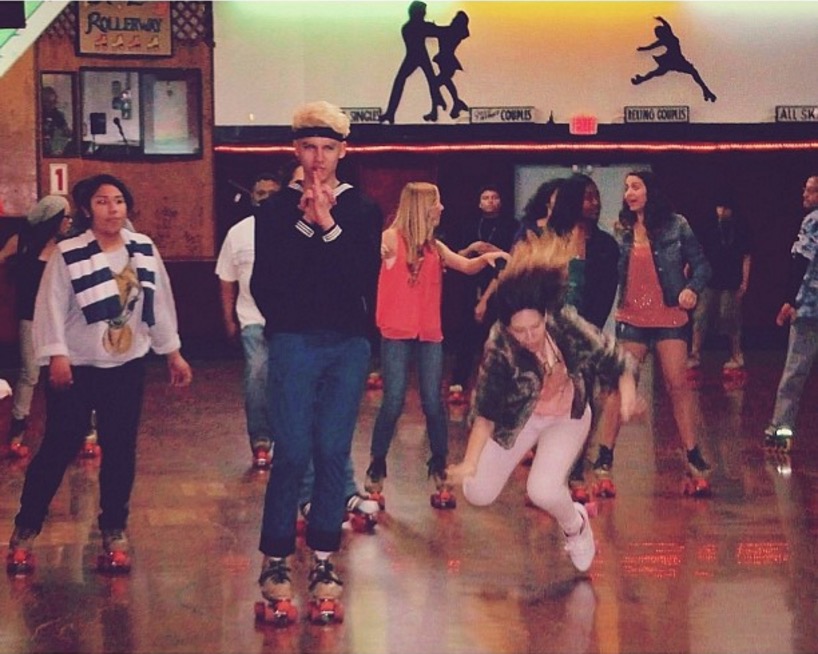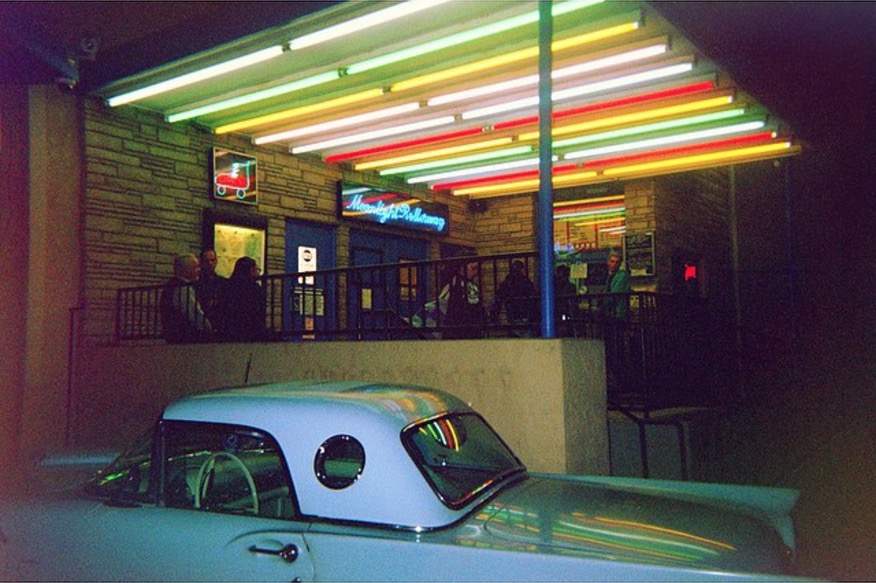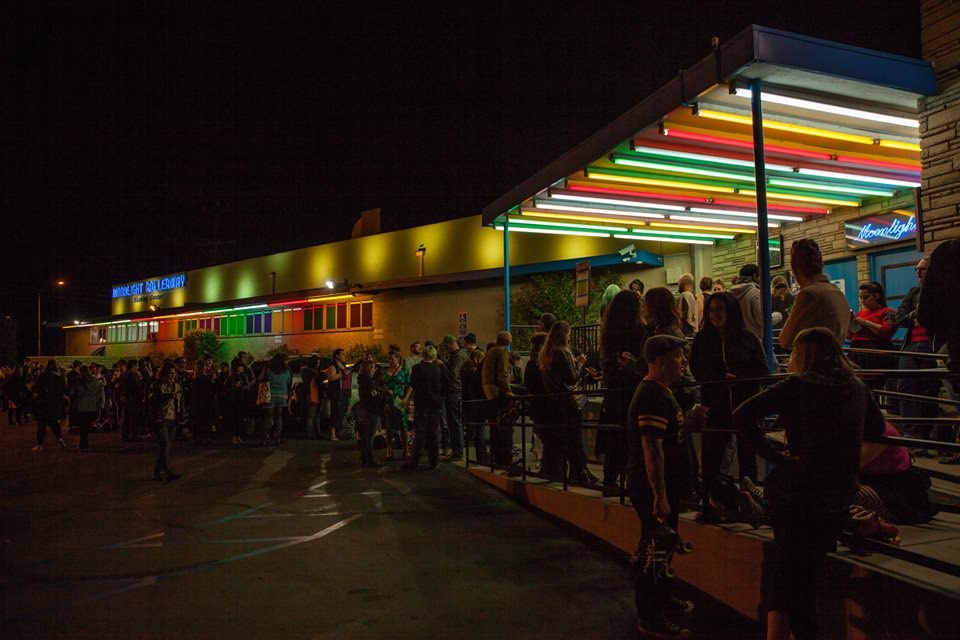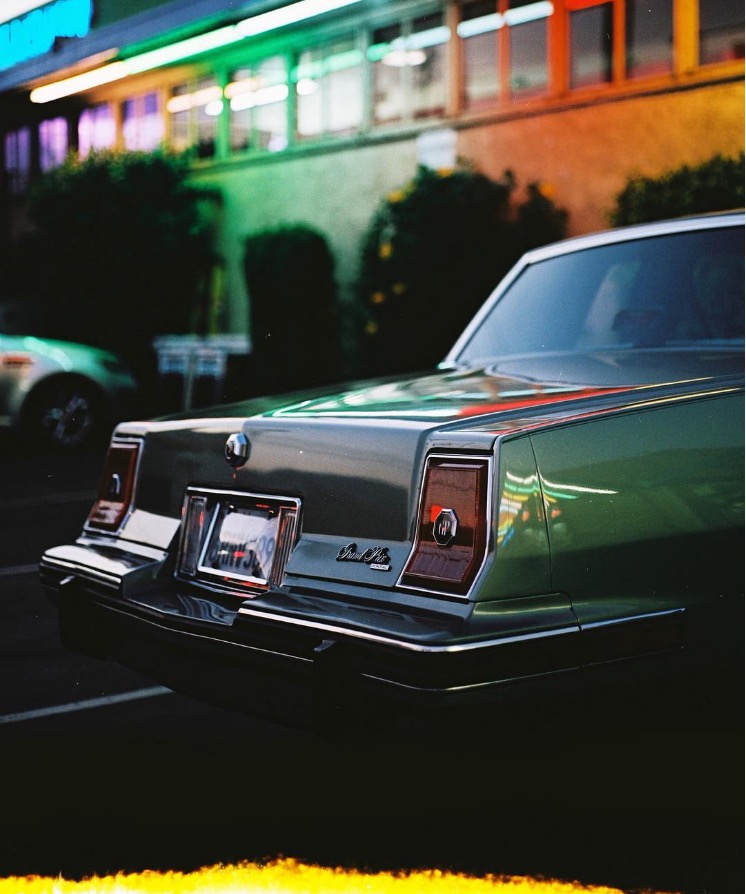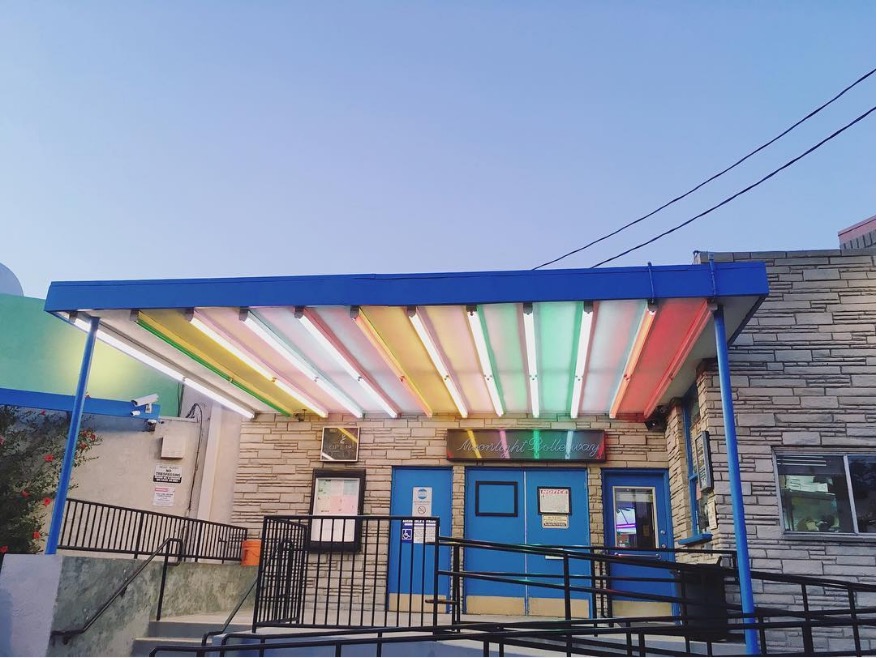 If you're in the Los Angeles area, lucky you. And I don't even skate!