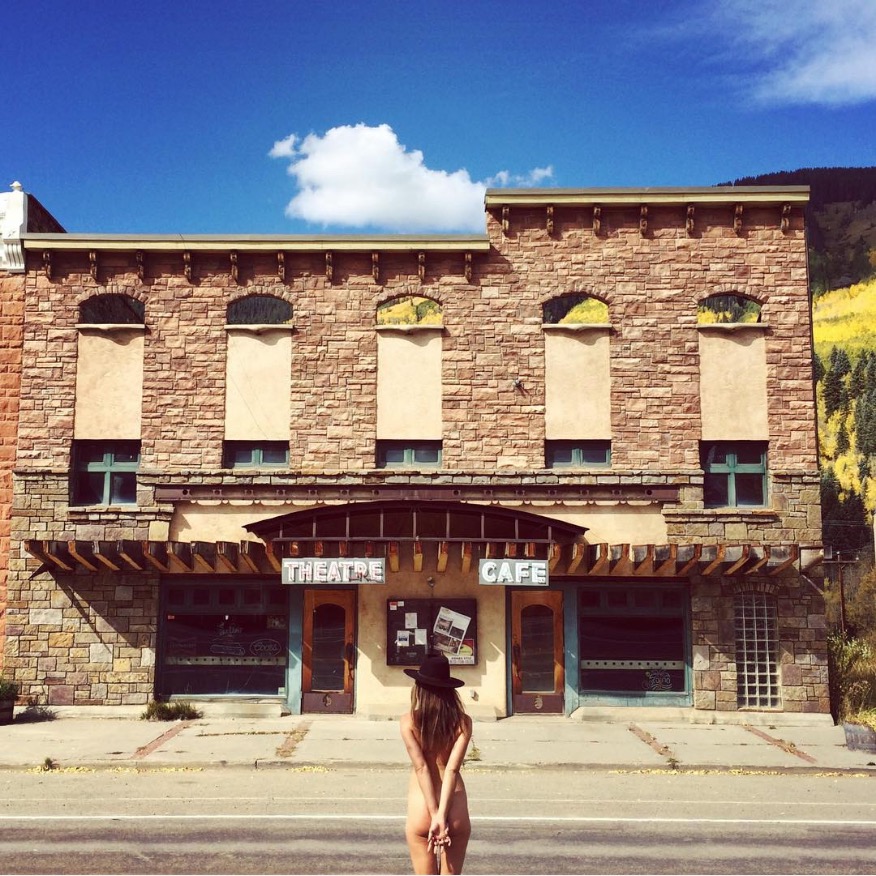 I think this is the shot that got me hooked on the Magdalena experience. Yup. It's got everything I could ever need in an Instagram photo: abandoned building; check, ghost town; check, vintage typography, old neon sign, female body confidence and serious wanderlust vibes; check. It was taken in Rico, Colorado, a historic silver mining town in the Pioneer Mining District, which has now of course been added to my bucket list, along with many more locations I found thanks to this mesmerising photographer…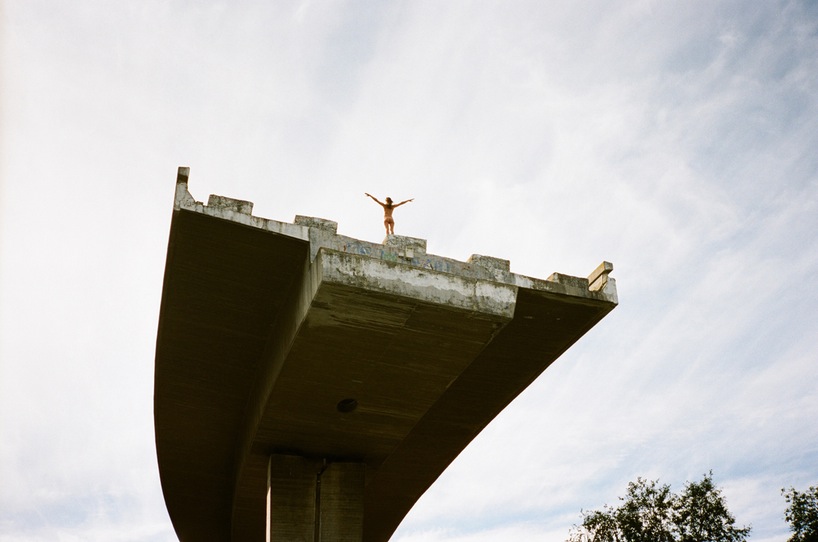 Cape Town, South Africa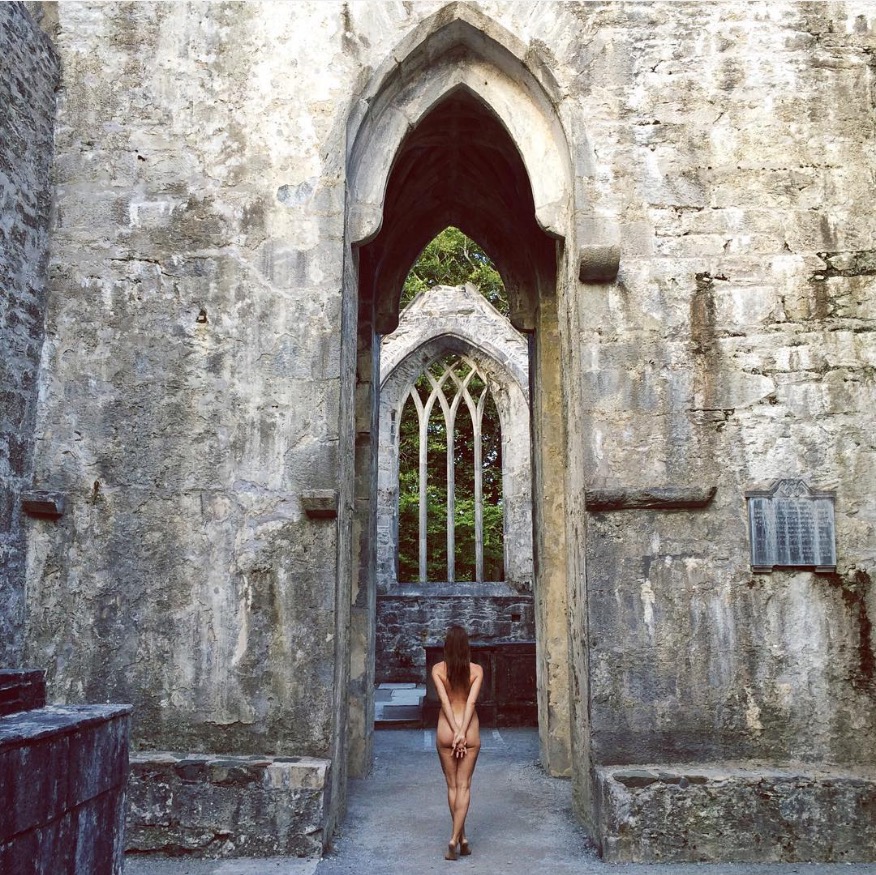 Muckross Abbey, Ireland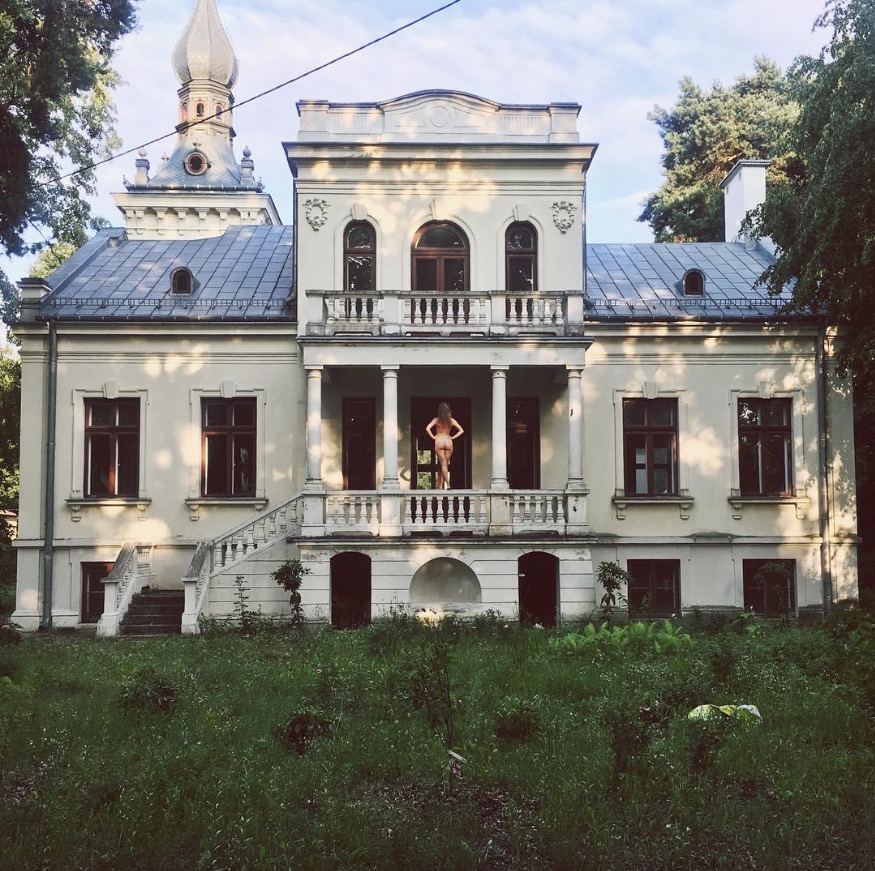 The Old Silk House, Milanówek, Poland
Magdalena Wosinska's photographs feel like proof that this generation still has a place for the real hippie; a true and fearless wanderer . While I'm hesitant to ever step in front of the lens and often feeling shy about looking like a tourist with my camera, Magdalena has already ripped off her clothes and run in front of the lens to capture the moment. She's been shooting self-portraits for about 8 years, while travelling the world with her metal band and best friends, and documenting what she calls "the experience", alluding to the classic Jimi Hendrix album.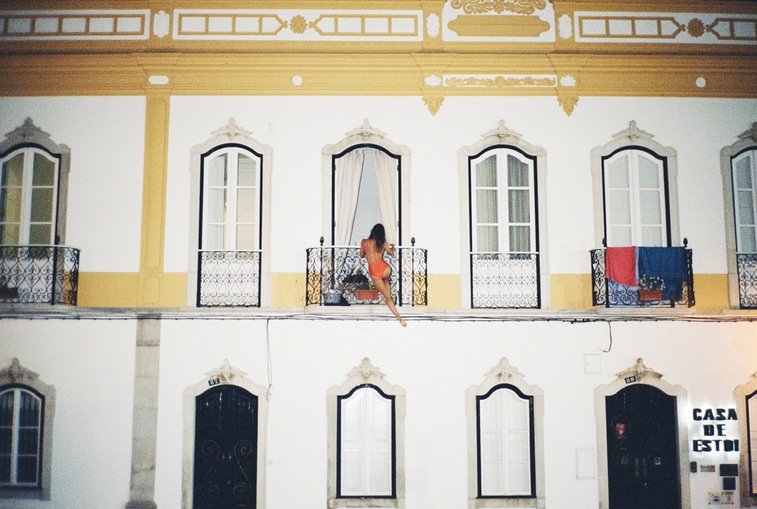 Algarve Coast, Portugal
On a 35 mm camera or just anything with some good film in it, Magdalena doesn't just photograph herself travelling the world in her birthday suit. Since she was a teenager, she's been capturing her wild & free lifestyle, her friends; inspiring young bohemians, skaters, musicians and libertines of this generation; and beautiful moments they share together.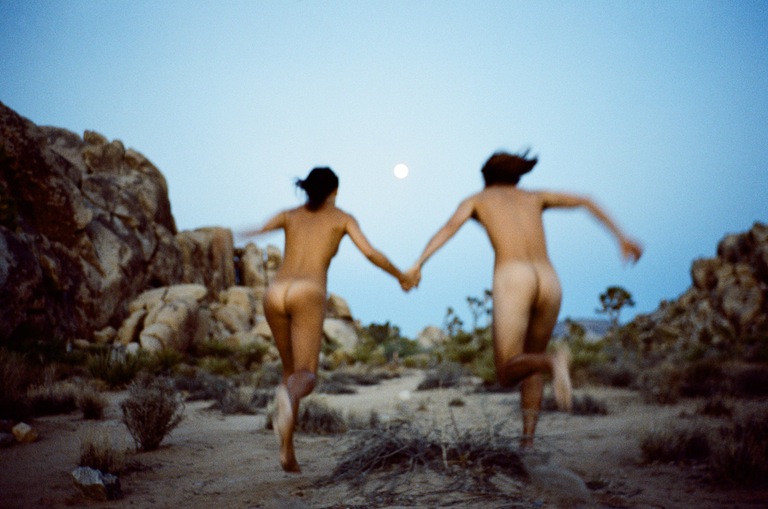 Julz and Matty, Joshua Tree CA
I think her photographs will be the ones we pick up twenty/ thirty years time and look at in the same way that we see iconic photojournalism from the 70s music and hippie scene.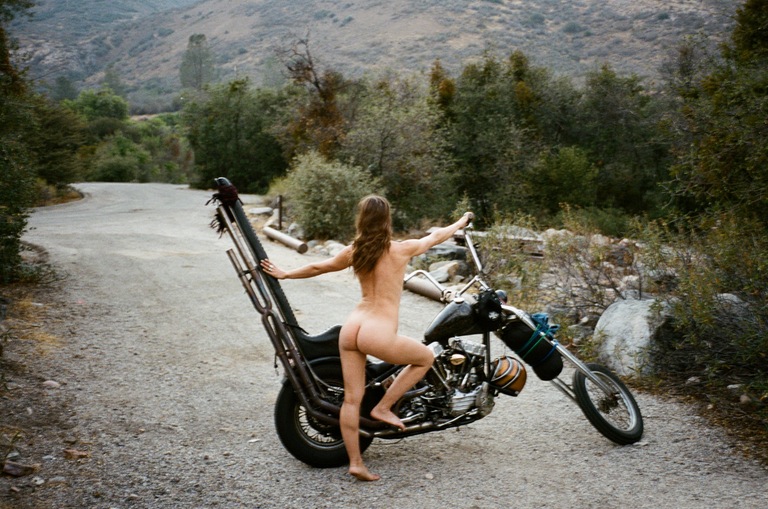 Kern River, CA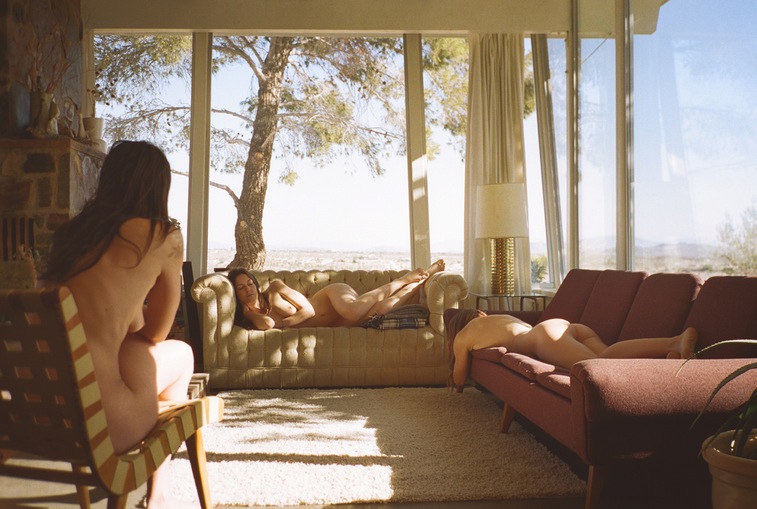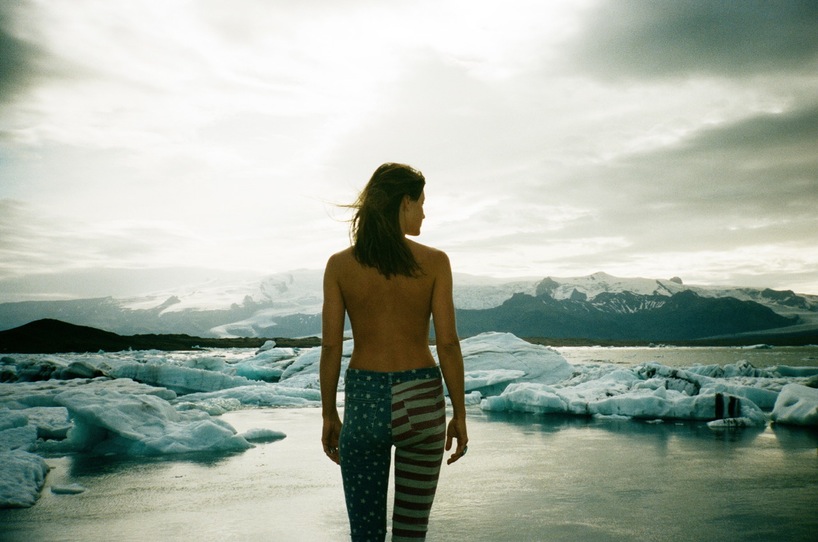 Iceland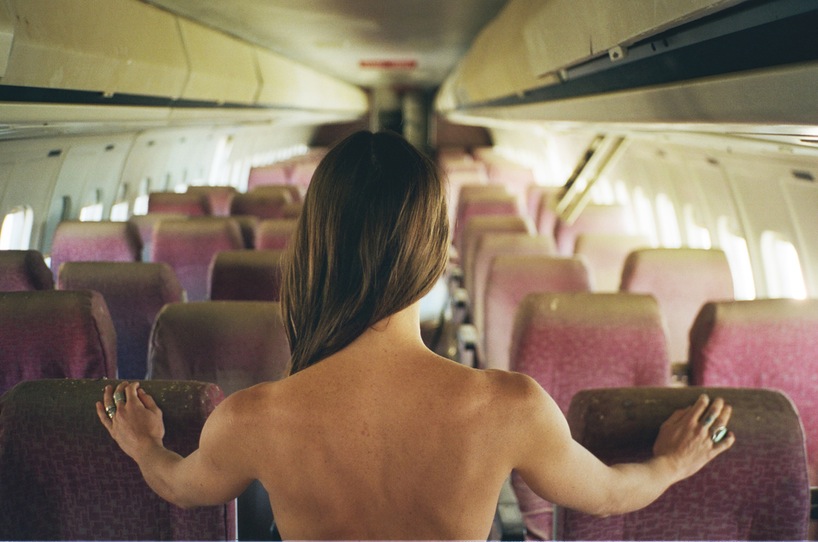 Yucca Valley, CA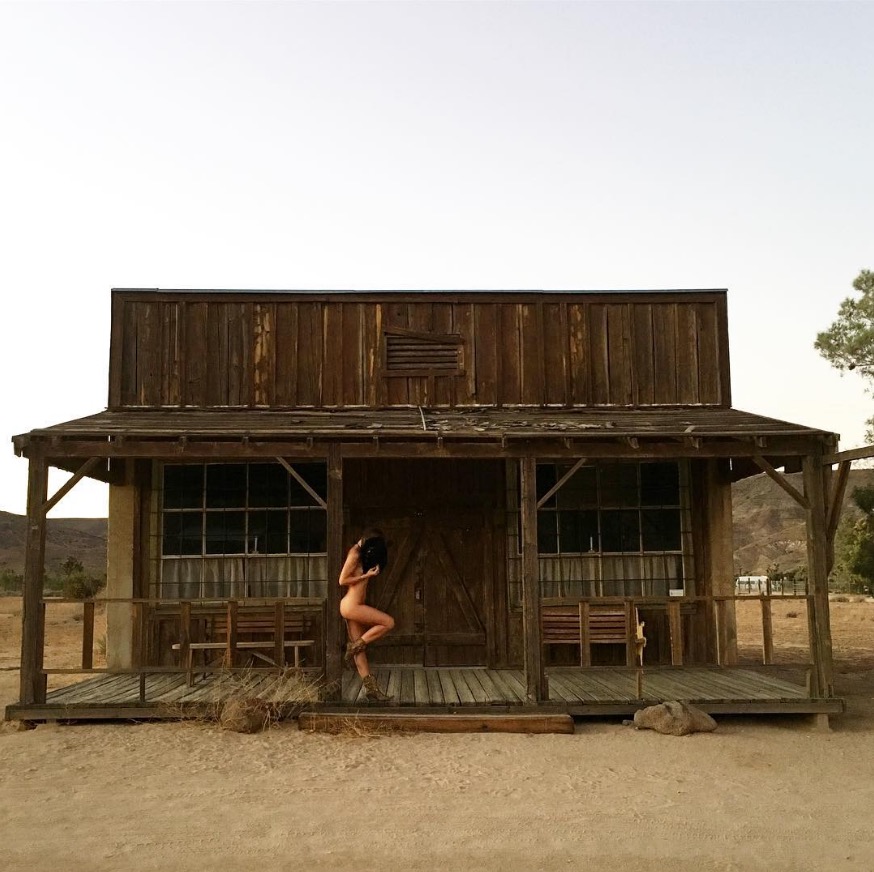 Pioneer Town, California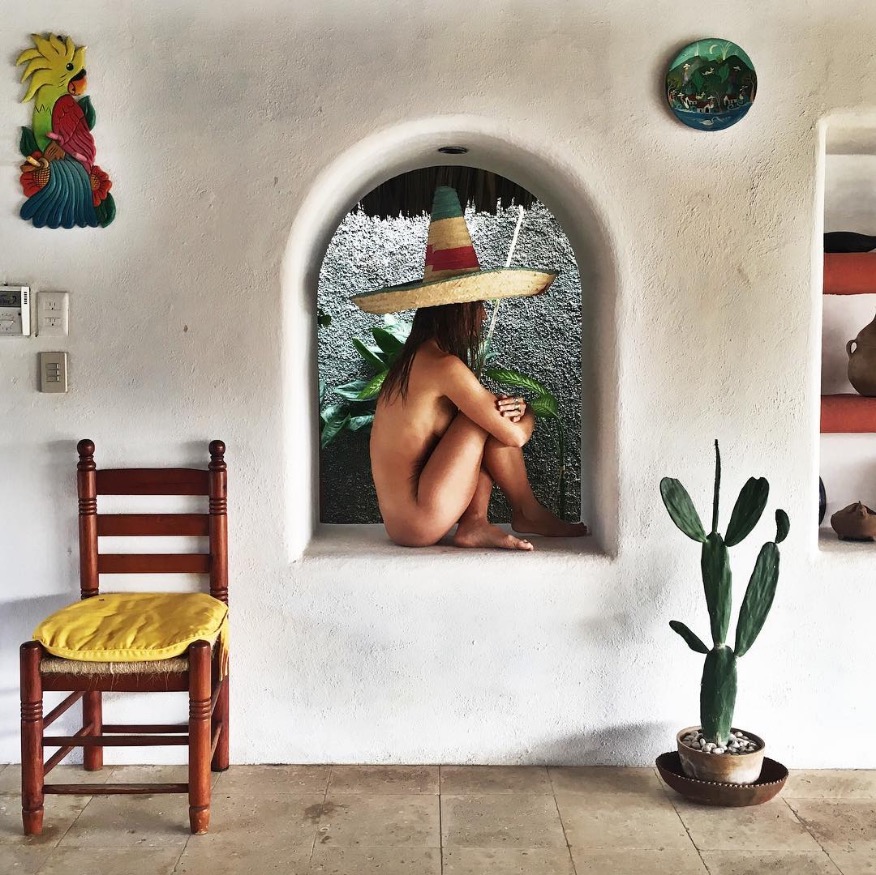 Zihautinejo, Mexico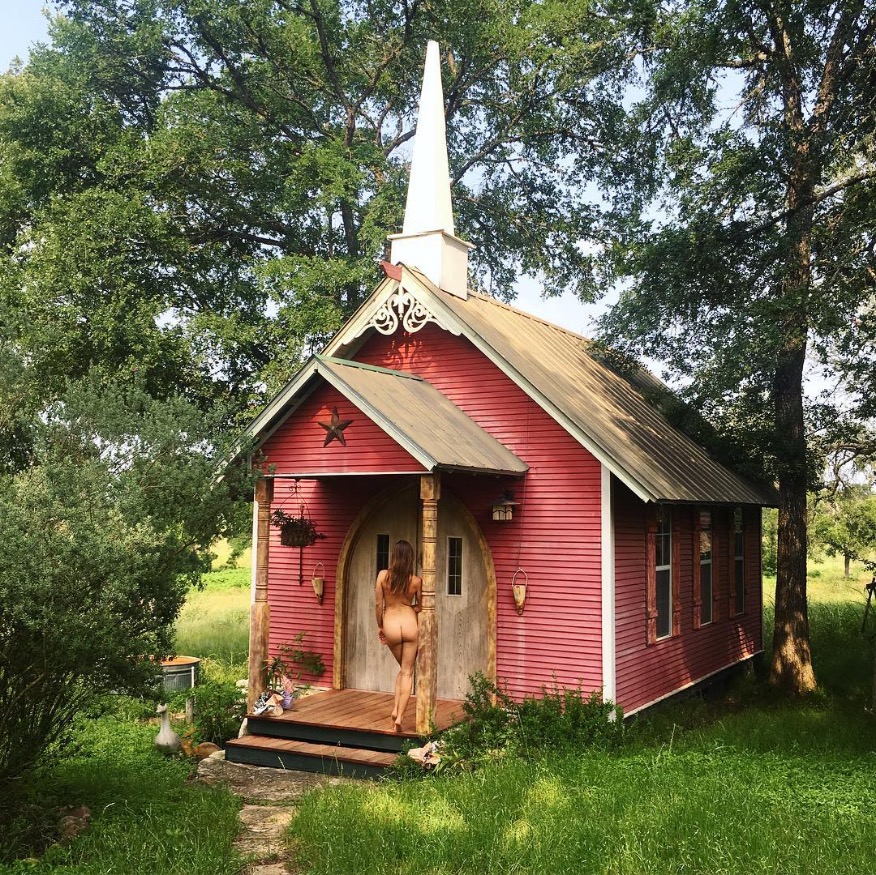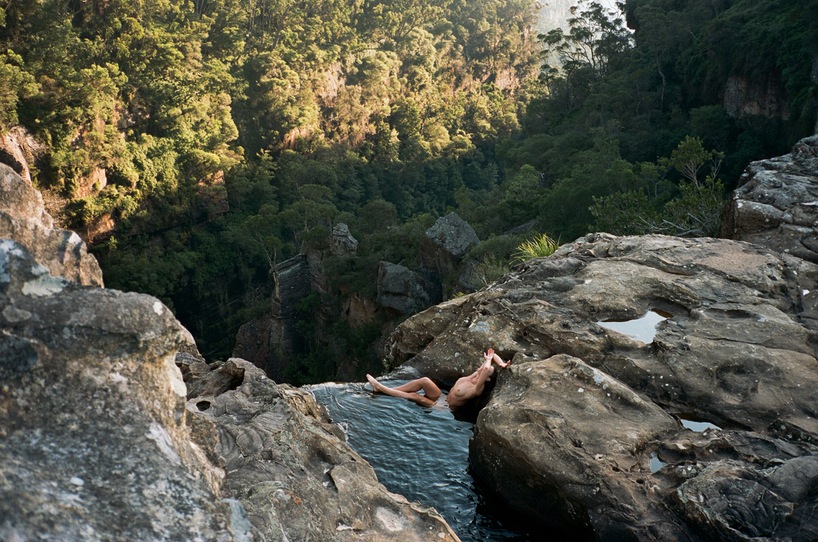 Carrington Falls, New South Wales, Australia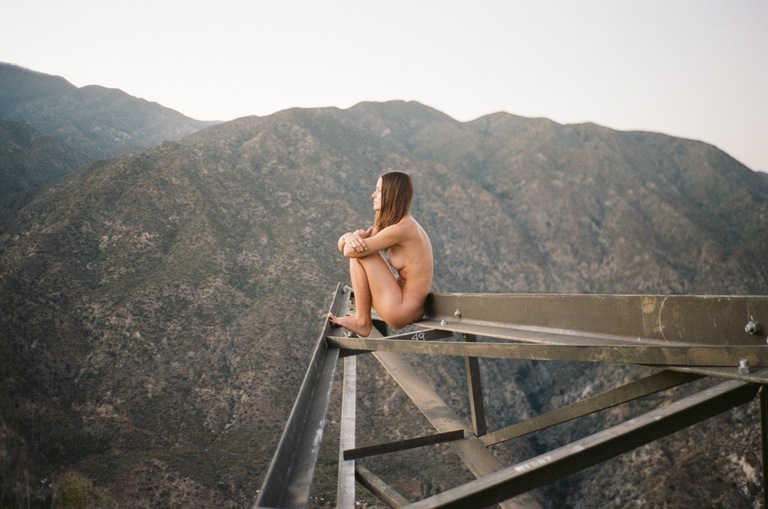 Angeles Crest, CA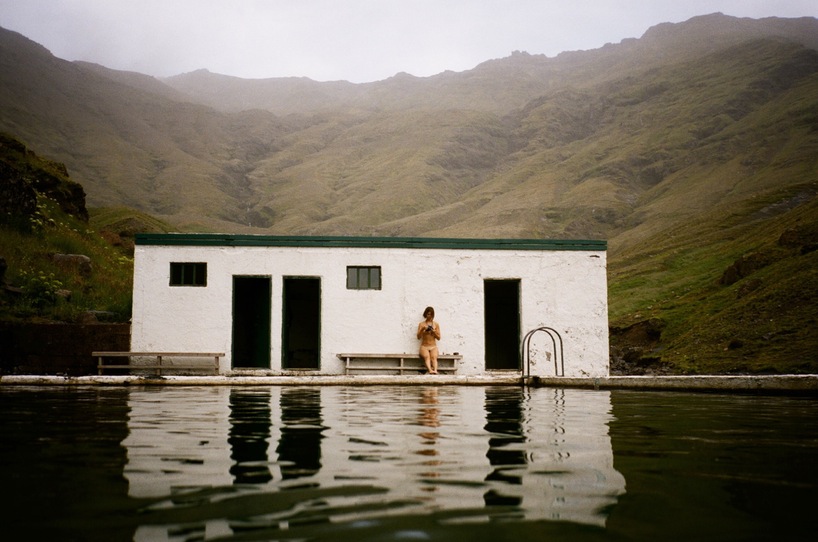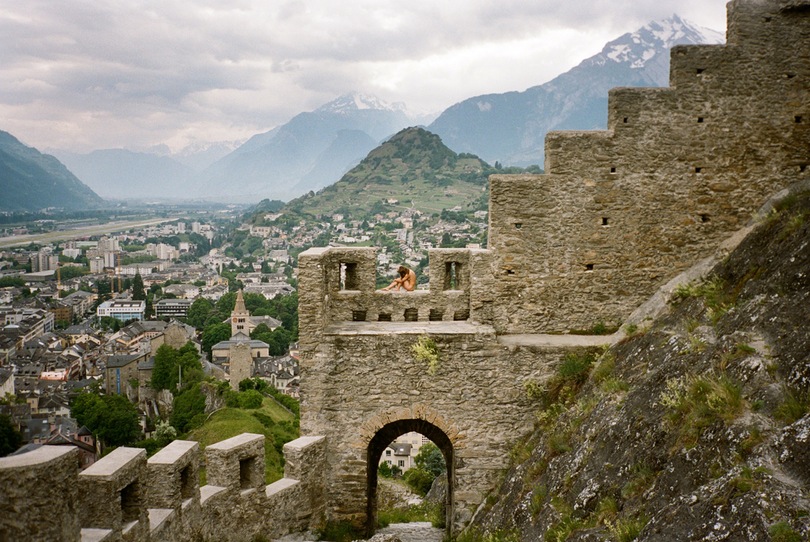 Switzerland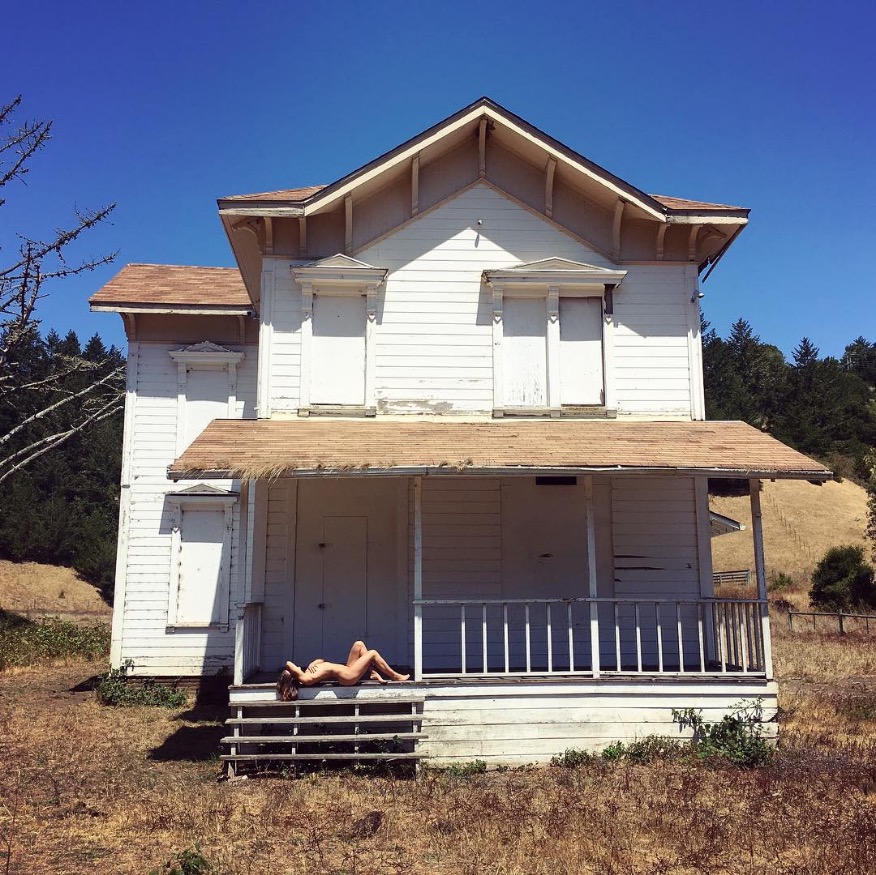 Bolinas, California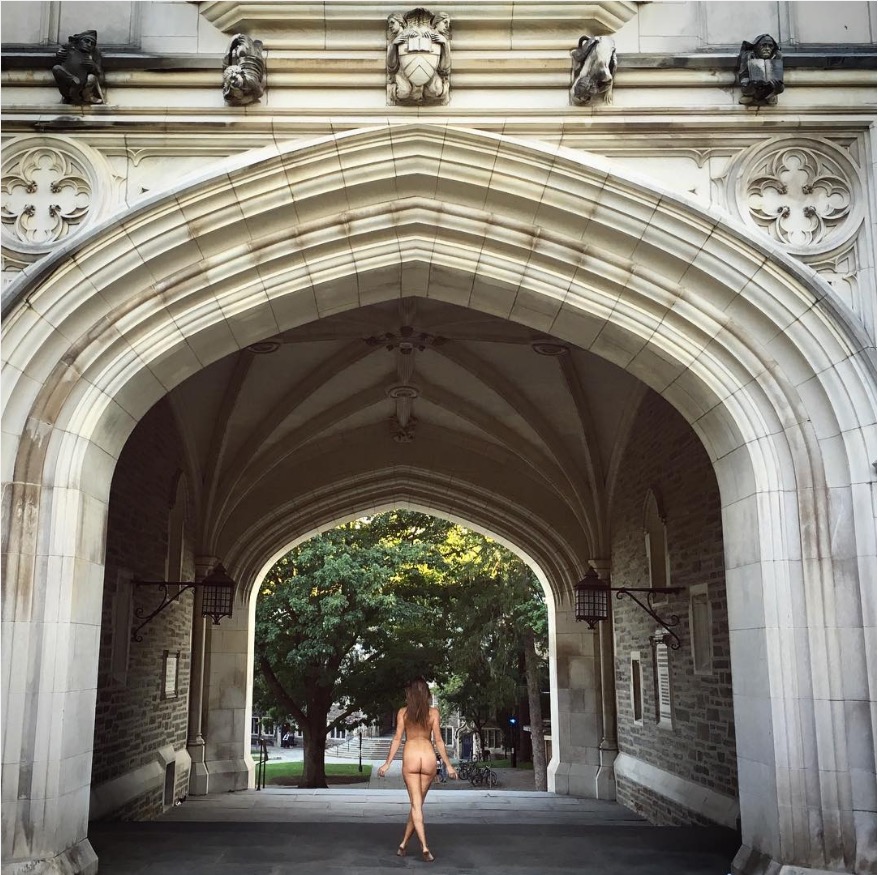 Princeton University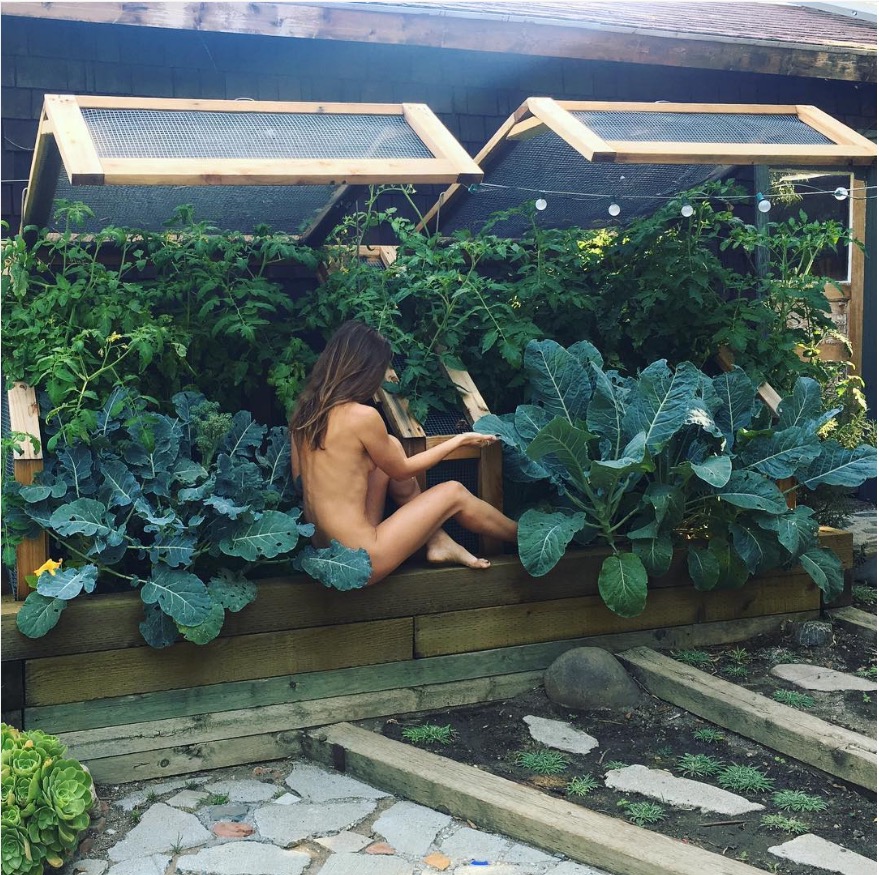 City of Highland Park, Los Angeles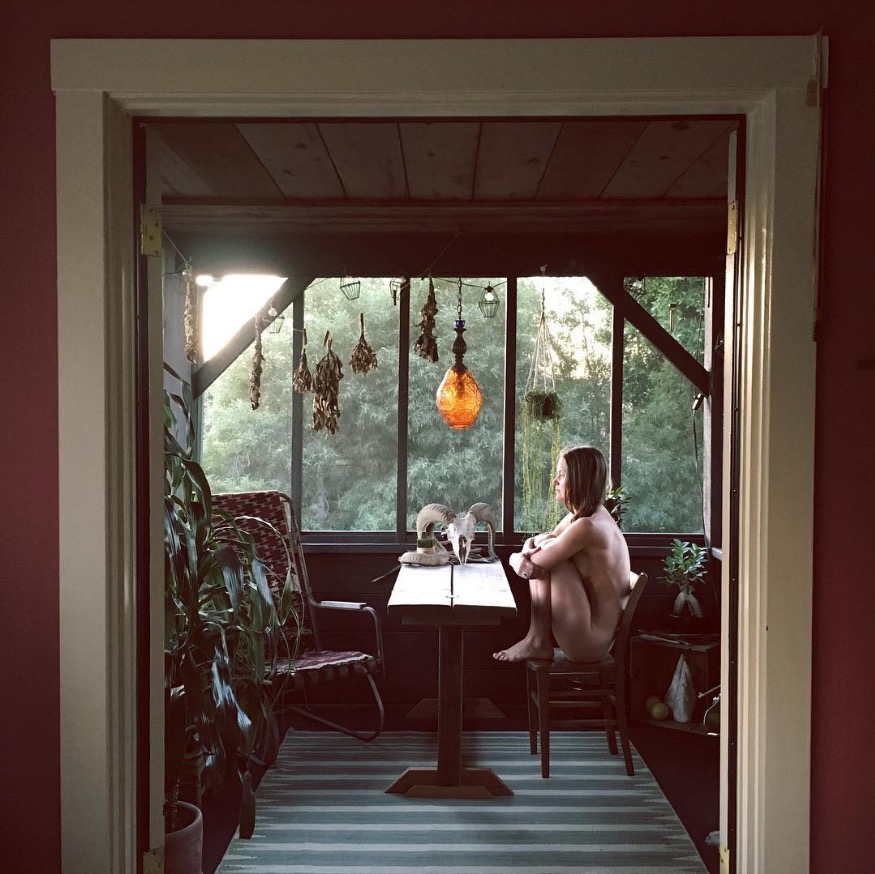 Magdalena's Home in LA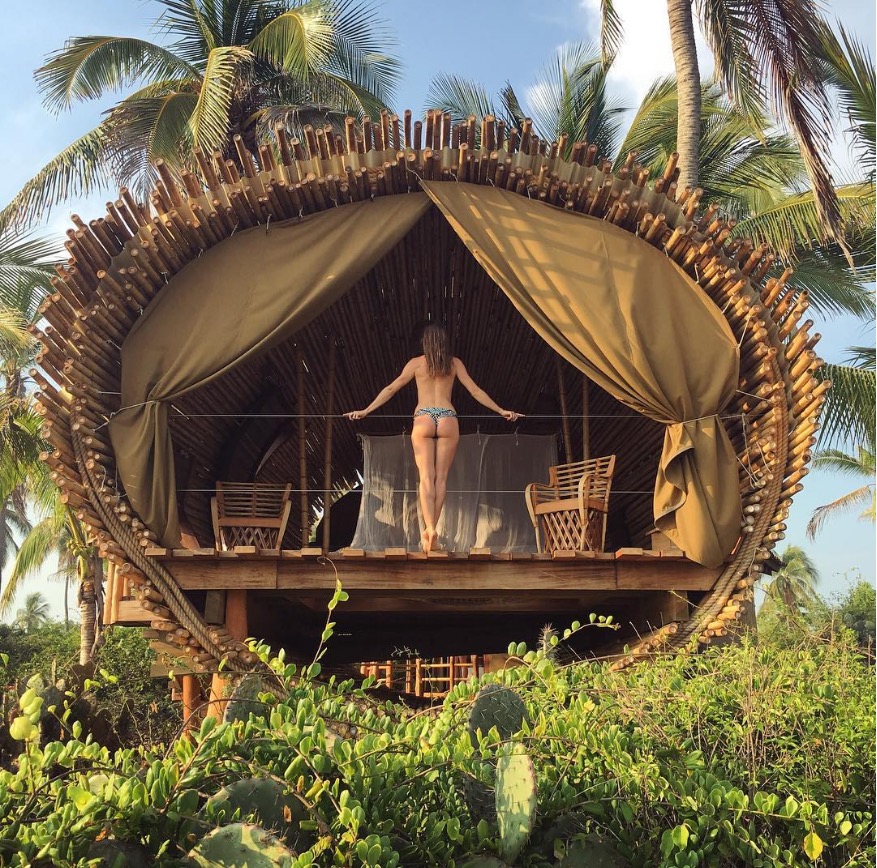 Playa Viva
If you're wondering how Magdalena pays for all her travelling and epic experiences, don't think her talents have gone unnoticed. After moving to the United States from Poland with her parents at the age of 9, she later moved to Los Angeles and worked as a photographer's assistant, getting acquainted with the industry, while also touring with her metal band playing bass, documenting it all along the way. Before long, she was shooting for clients like VICE, Urban Outfitters and Vogue. Obviously that's the short version, but yes, Magdalena has it made.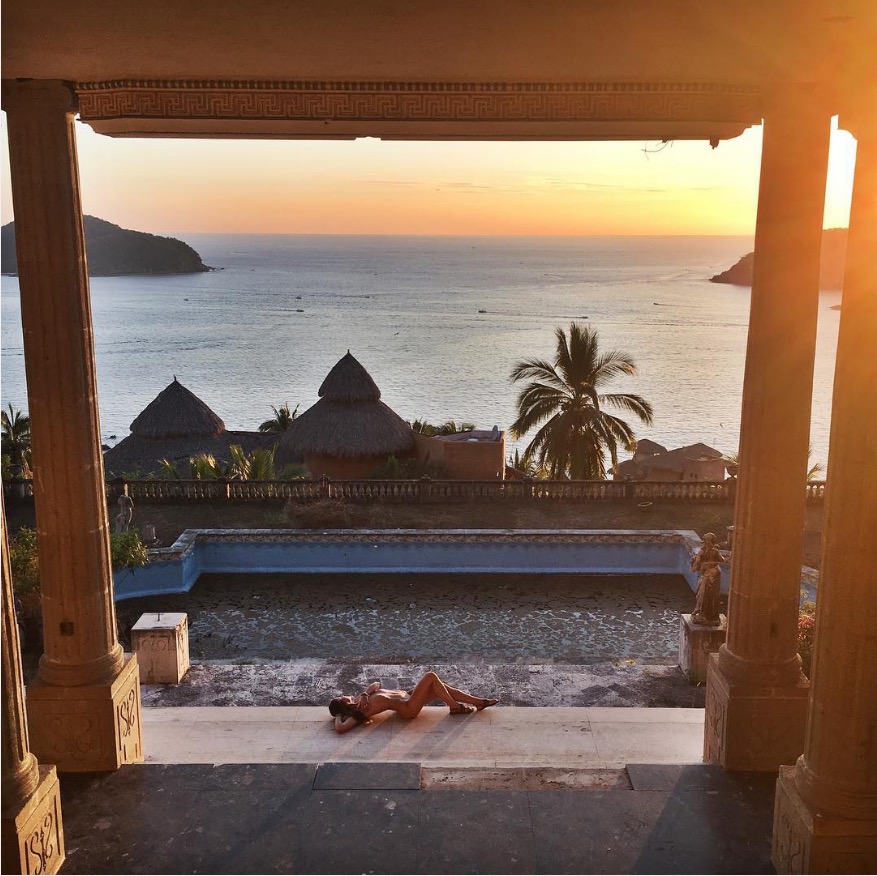 Mexico's Own Parthenon: A Notoriously Crooked Cop's Greek-Themed Playhouse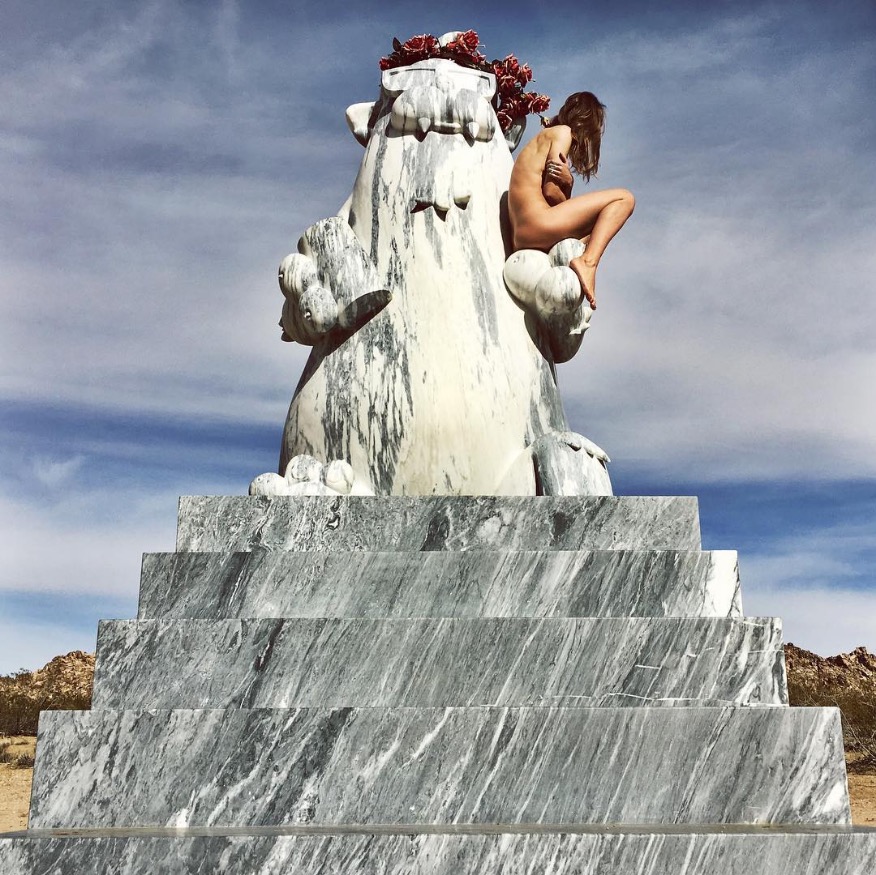 Joshua Tree, CA, sculpture by the Haas brothers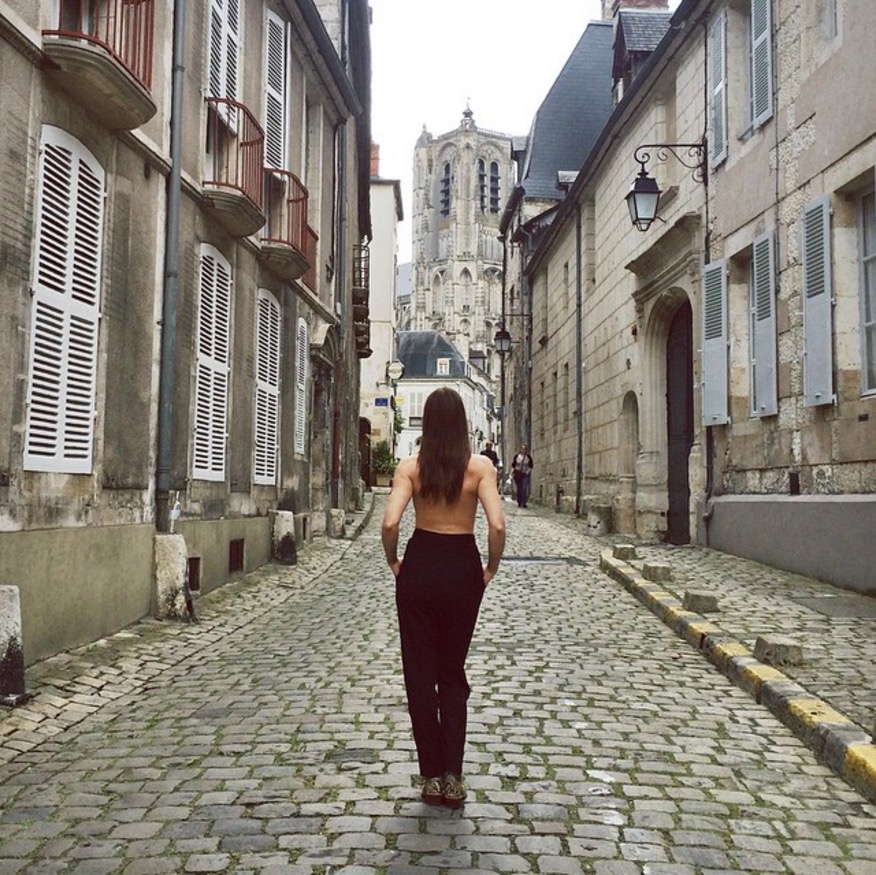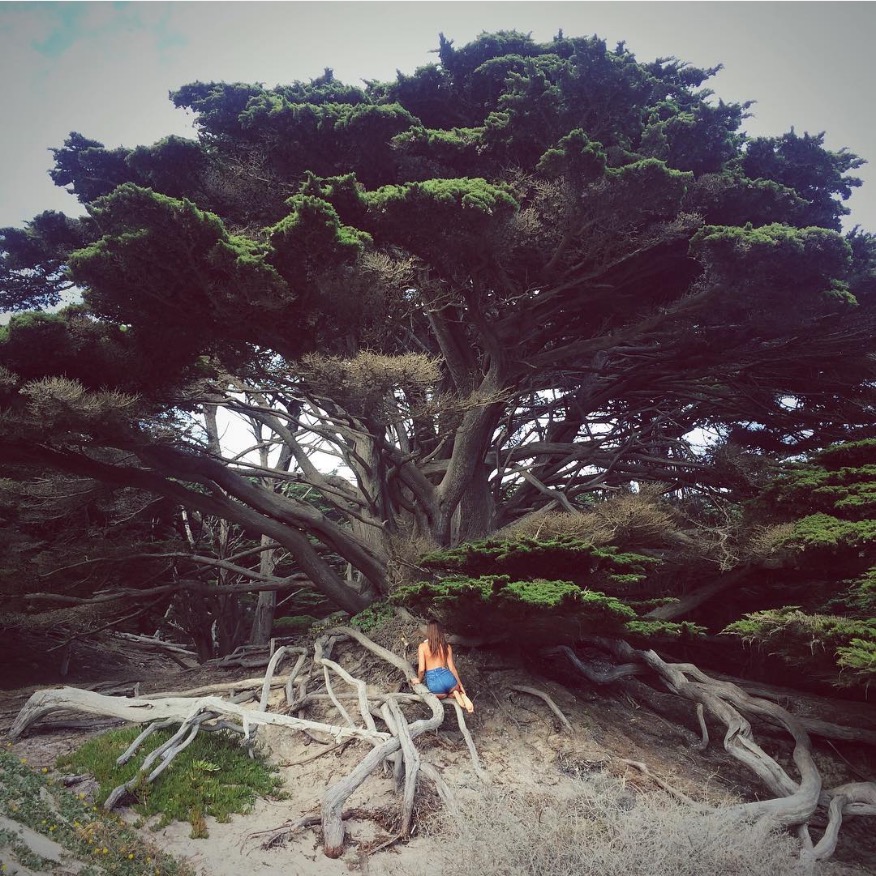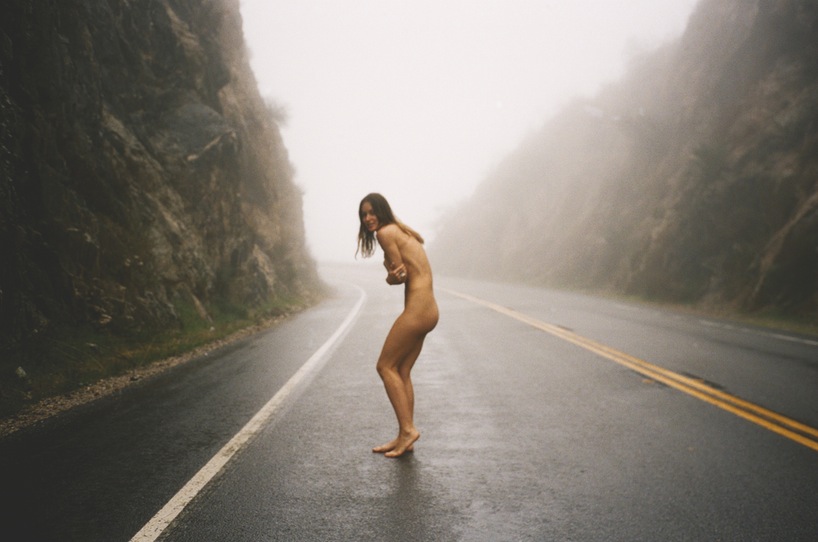 Angeles Crest, CA
If you'd like to get to know more about the girl behind the birthday suit, start with this video, All About Magdalena, on her website.
Follow the Magdalena Experience on Instagram.
PS. Discover my own visual cabinet of curiosities for the undiscovered and forgotten on my Instagram