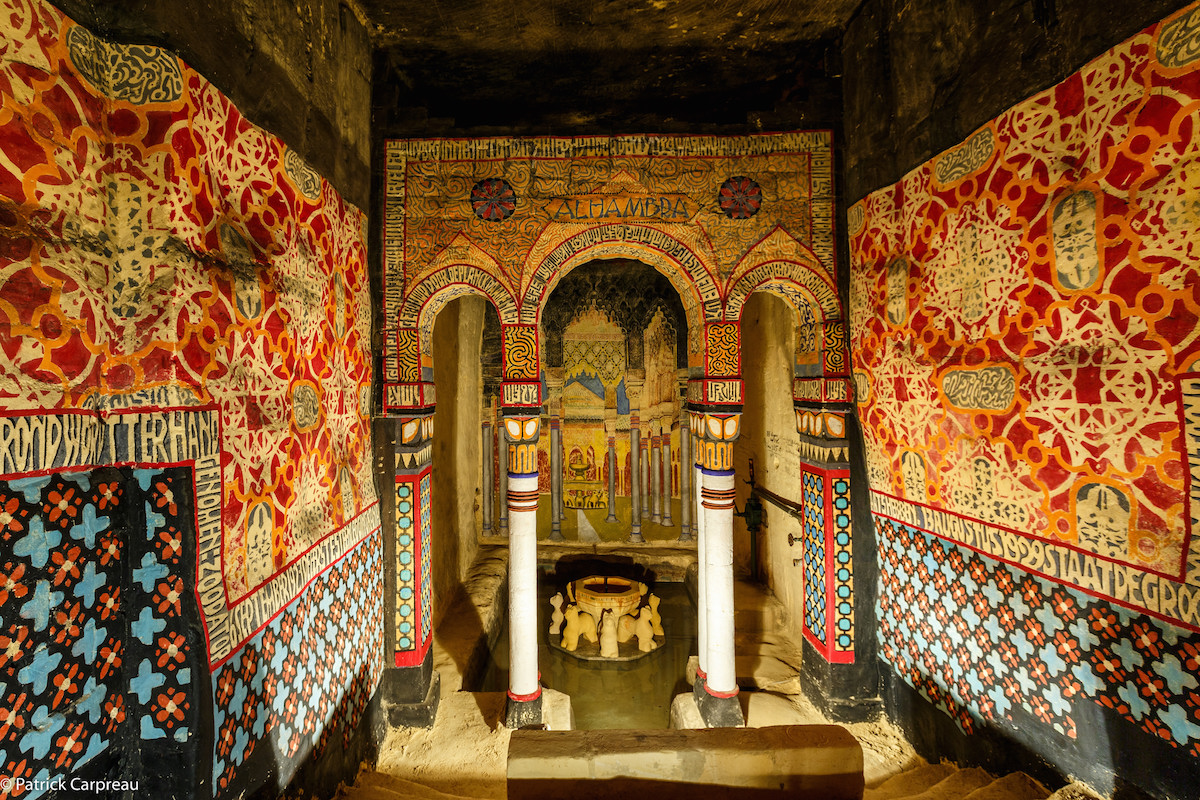 I've just spent the last few hours trying to figure out why there's a network of underground Jesuit caves filled with Egyptian, Islamic, Buddhist, Christian, pagan and secular art– and I'm stumped. This is a bit of a first for me and I'm reaching out to you to help explain the mystery…
Okay so here's what I learned so far. Just outside the city of Maastricht, close to the Belgian border, you can find one of the most exquisitely carved limestone quarries in the world known as Jezuïetenberg (Jesuit Cave).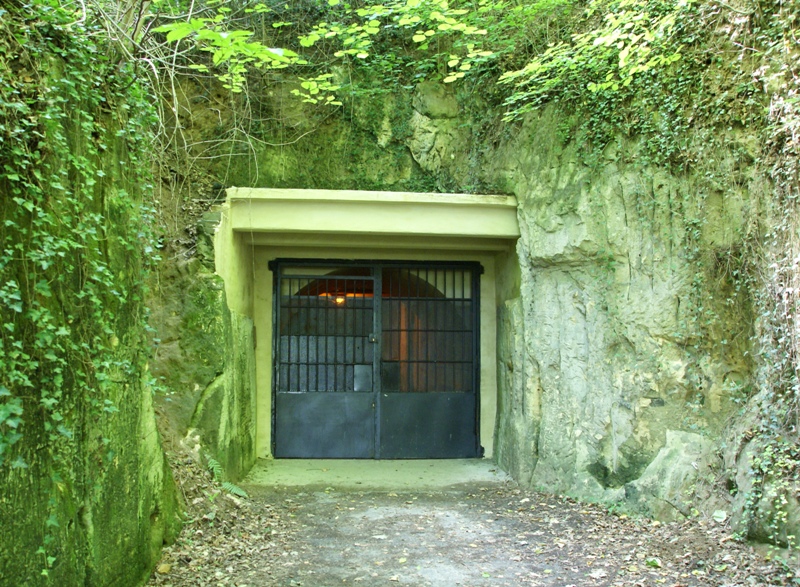 The underground passageways that descend to a depth of 45 metres, were dug between 1704 and 1880 when marlstone was widely used as a building material– but the astonishing art and sculpture didn't appear until around 1860 when Jesuits settled in the area and first set foot in the quarry…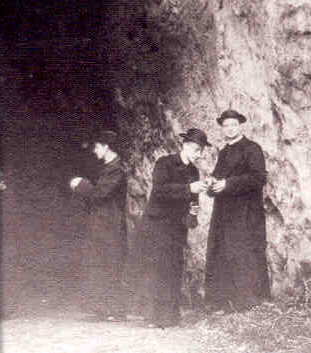 Over the next 100 years, Jesuit students completed over 400 works of art, including reliefs, frescoes and charcoal drawings. There are winged bulls, a replica of the Alhambra, a Hindu temple, depictions of Christ next to Buddha, the head of Egyptian Pharaoh Ramses II and … Snow White and the Seven Dwarves. Most of it in fact, is pretty confusing and has nothing to do with Christianity.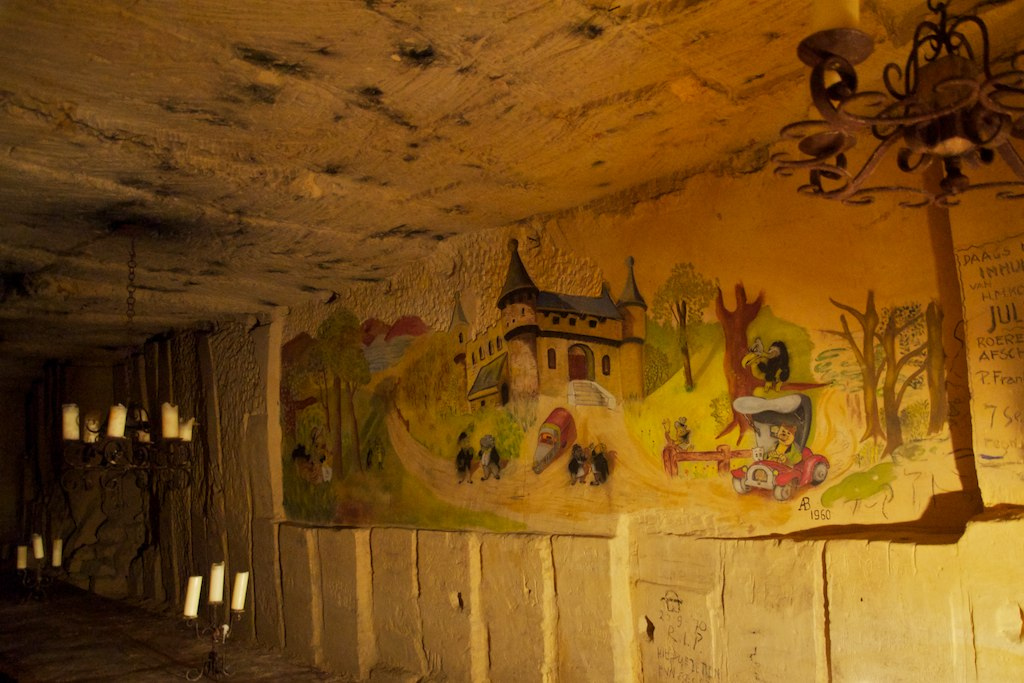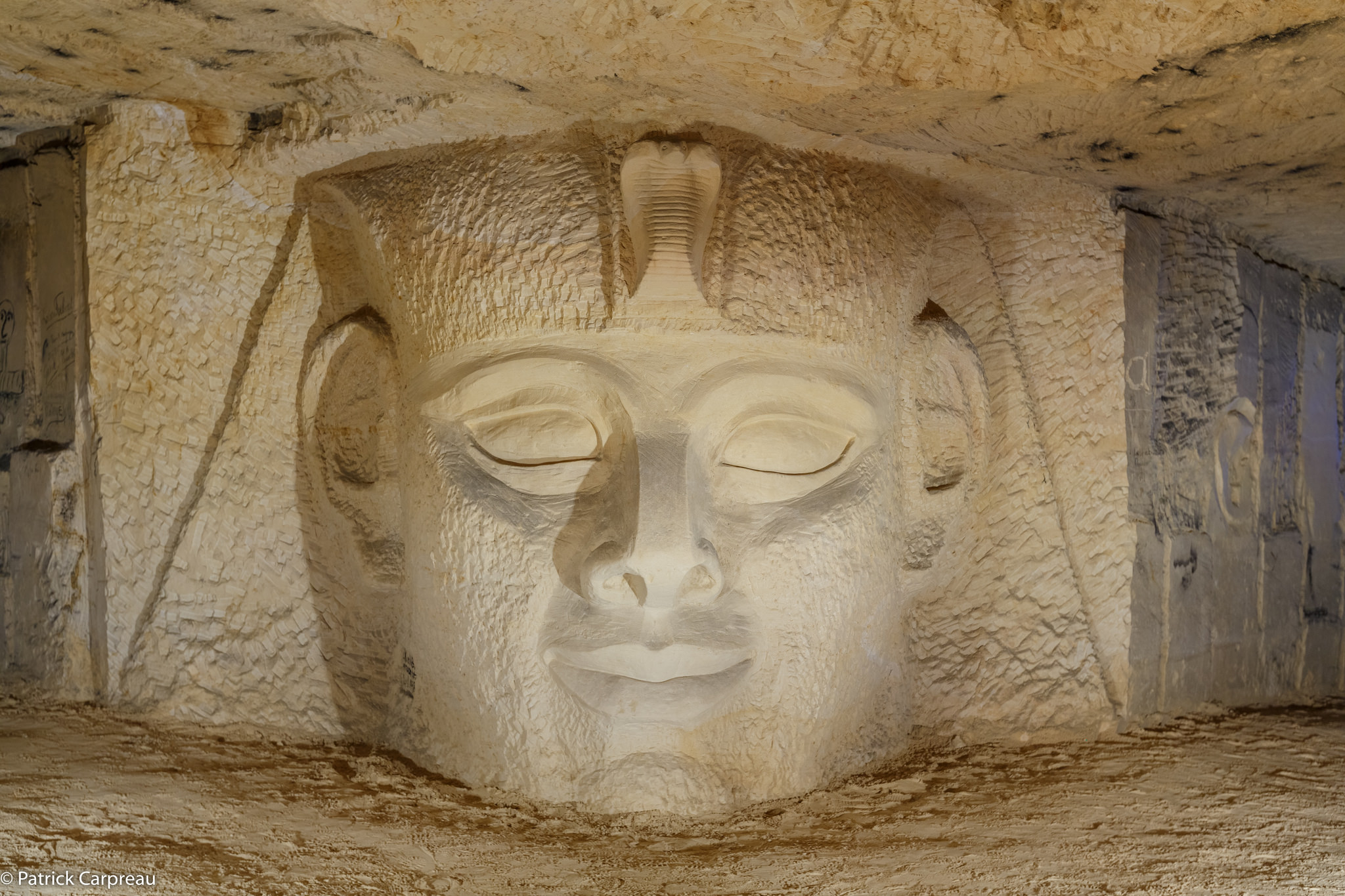 History tells that the students had the day off every Wednesday and would venture into the mountainous forest looking for dinosaur fossils in the abandoned quarries–(the area is also home to the Maastricht Formation, a geological formation in the Netherlands and Belgium that dates back to the Late Cretaceous period, round 66 million years ago). When they realised they could write and draw on the walls, well, they basically didn't stop…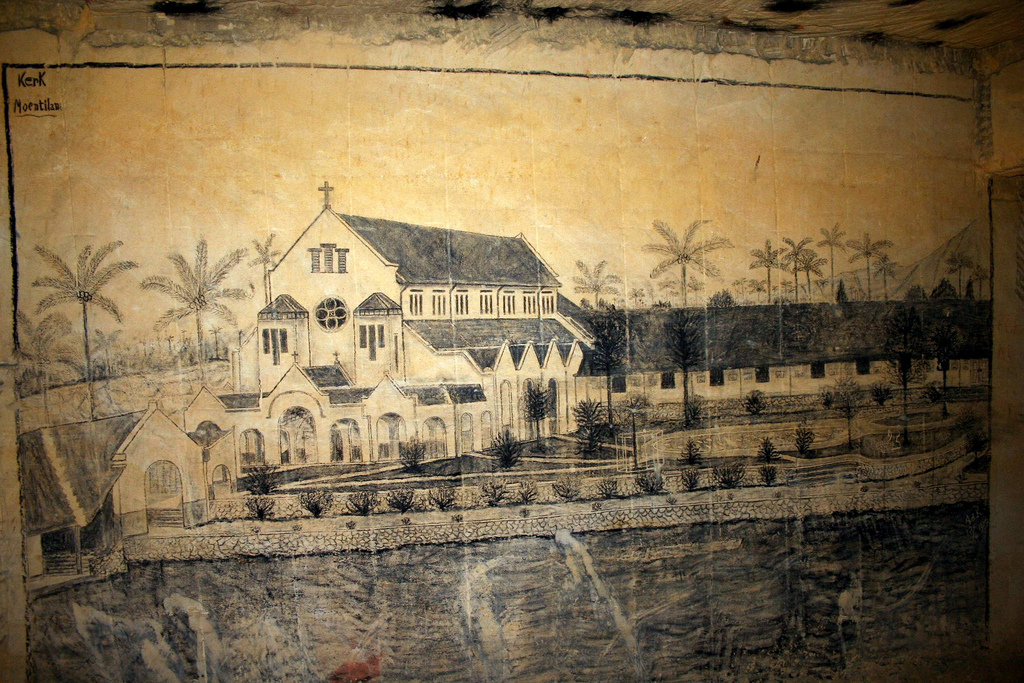 Now I'm no expert on Jesuits, but from what I understand, they belong to the Society of Jesus, which is a Roman Catholic order. Their mission was to convert people to Christianity and they were particularly zealous in the evangelization of the indigenous…
So it gets you wondering, what Jesuit order, charged with converting non-Christians to Christianity, was doing getting creative with secular art, carving Egyptian Pharaohs, building Hindu temples and mini Islamic palaces in an underground cave in the Netherlands?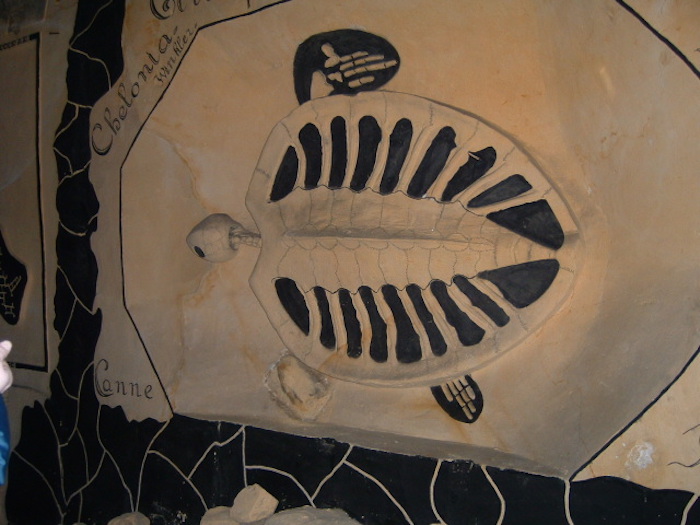 I understand that many Dutch Jesuits were missionaries in Indonesia, and students came from all over the world, as far as the Congo. Cave guides at Jezuïetenberg will also point out that Jesuits were extremely worldly and broad-minded. All valid points– but some of these carvings look like much more than sculptures– they look like underground shrines, temples; or a place to learn and choose a different path other than Christianity…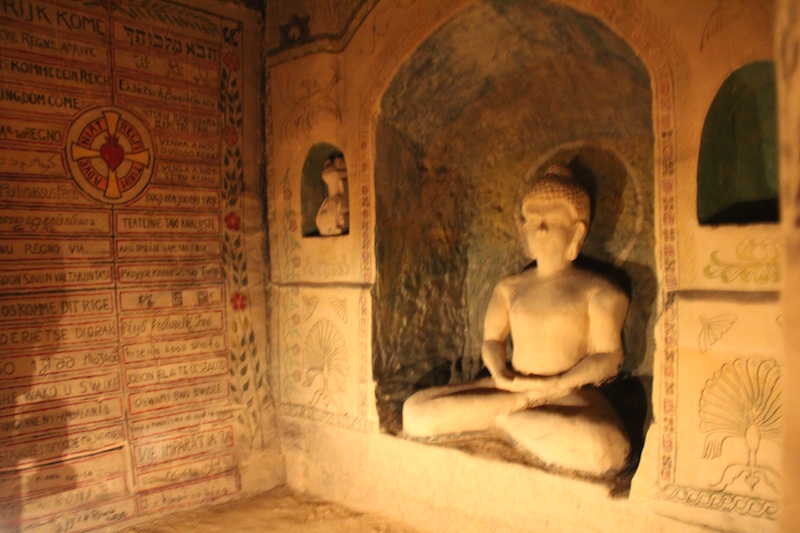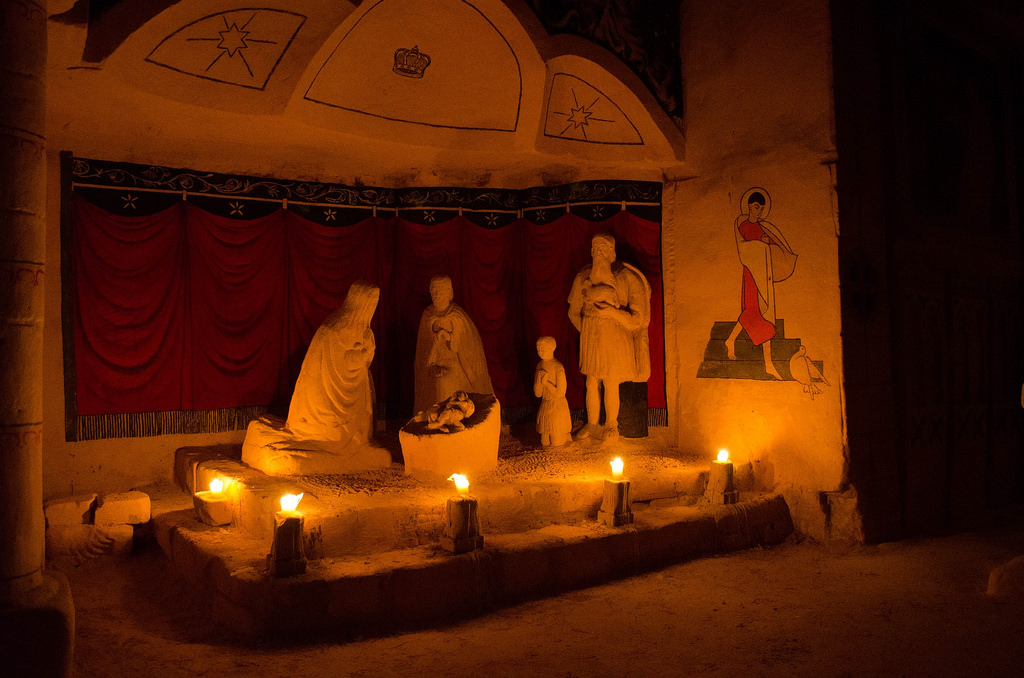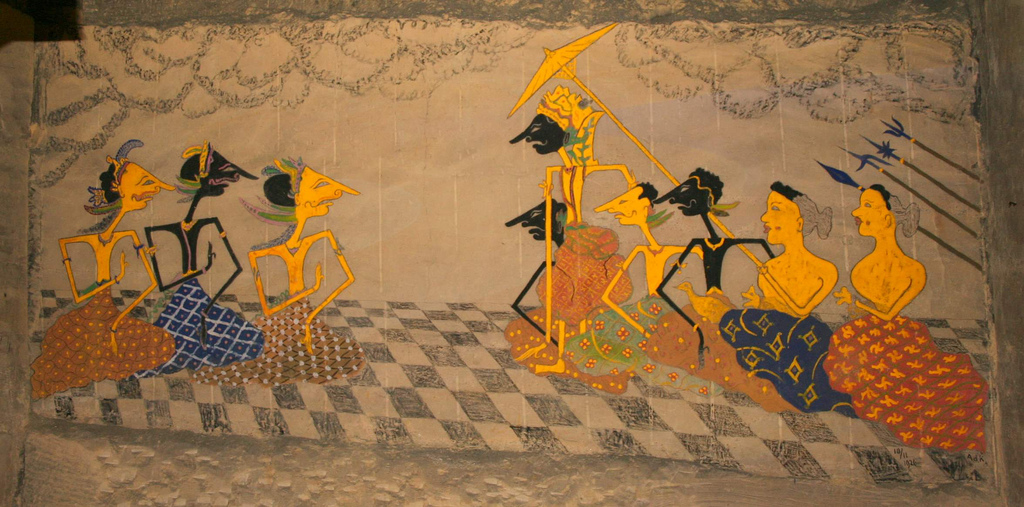 As for the Egyptian stuff– it's likely they could have been inspired by biblical scenes. It's also worth remembering that Jesuits were known to be extremely talented at art forgery (purely as a creative pastime, of course…).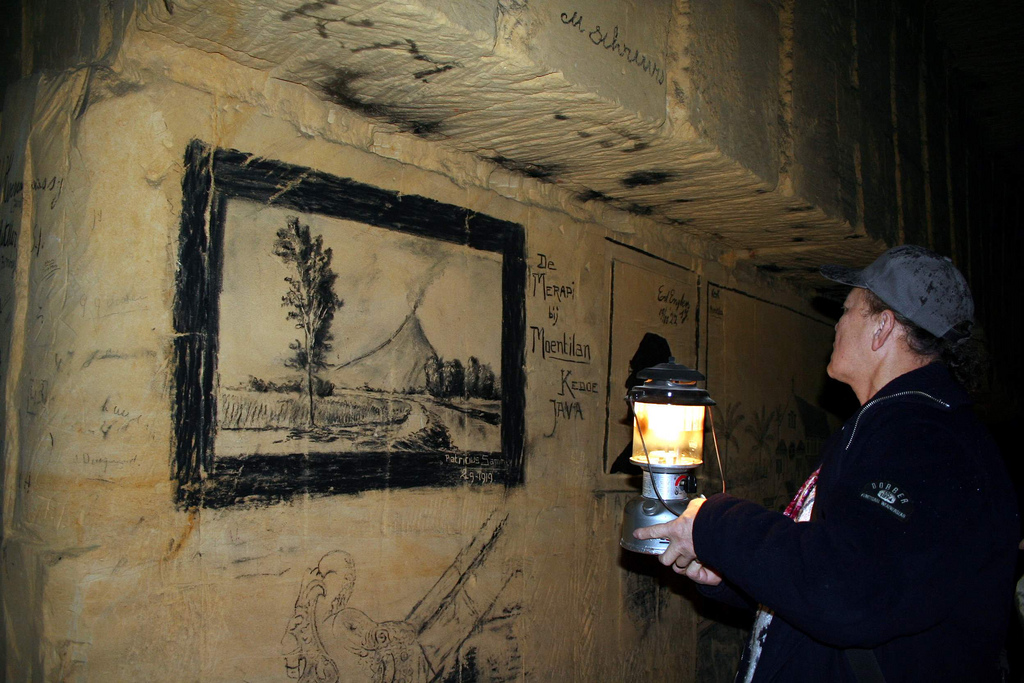 According to this source, "Jesuits were past masters in copying world-famous paintings and sculptures". If you take a tour of the caves, about 90% per cent of what you will see is not original. There's even a version of Picasso's Old Woman in there.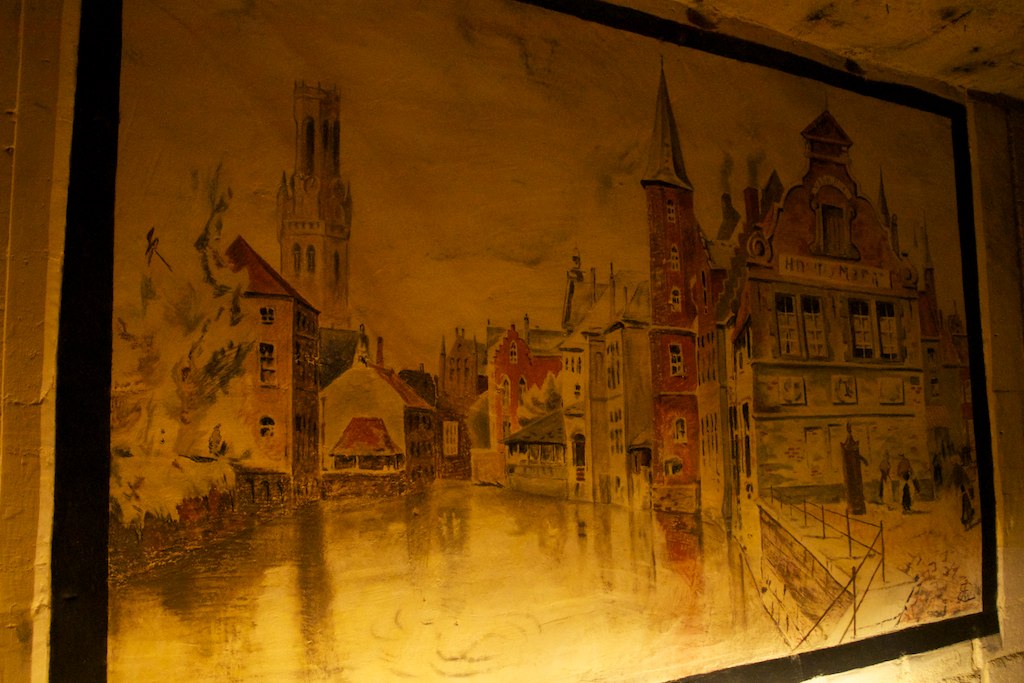 It's known locally that another set of nearby caves from the same network (Caves of St. Pietersberg) were used during WWI to hide 780 famous artworks for safekeeping, including Rembrandt's The Night Watch. In Jezuïetenberg, there are funnily enough, several copies of Rembrandt's work.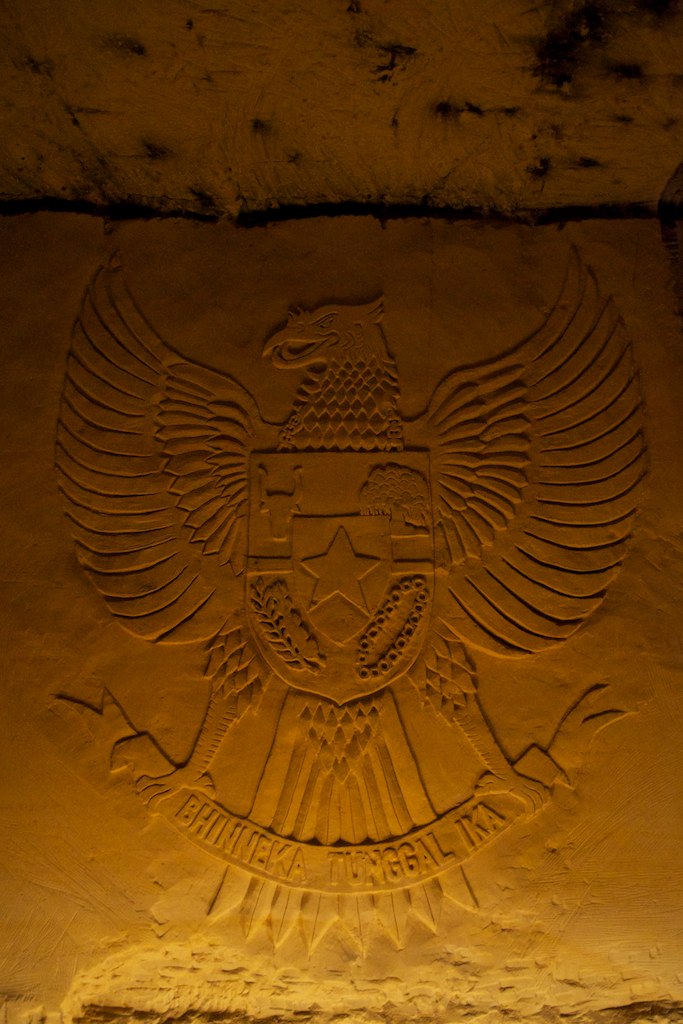 During WWII, the Jesuits were banished from the mountain and their residence was taken over by the Nazis, who actively persecuted Jesuits. The Jesuits returned after the war but NATO later wanted to claim the area as its military headquarters. When the Jesuit Order eventually left Maastricht altogether in 1968, supervision and preservation of these caves became the responsibility of the 'Jezuïetenberg Foundation'.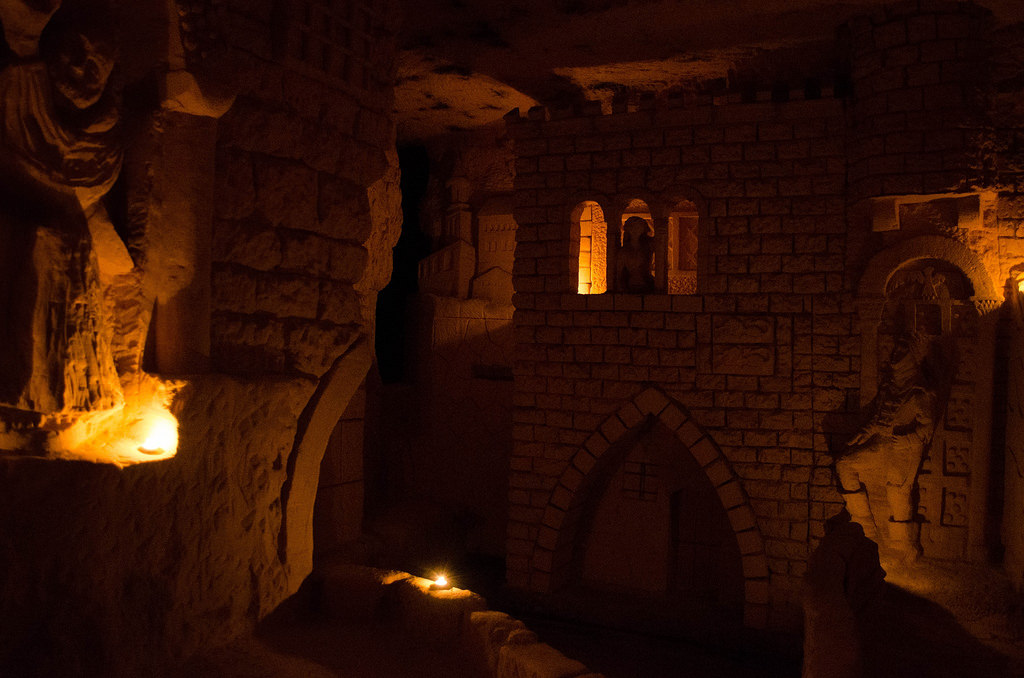 You can now visit the caves by making an appointment by telephone with Peter Houben via the website.
In 1996, the Jezuïetenberg was declared a National Monument of the Netherlands and there's a chance it may well soon qualify as a UNESCO World Heritage site. It's probably worth mentioning that of the thousands of quarries which exist around the world, only a few actually contain frescoes and sculptures. And most of it can be found at Jezuïetenberg– the mysterious cave that nobody seems to know or understand much about.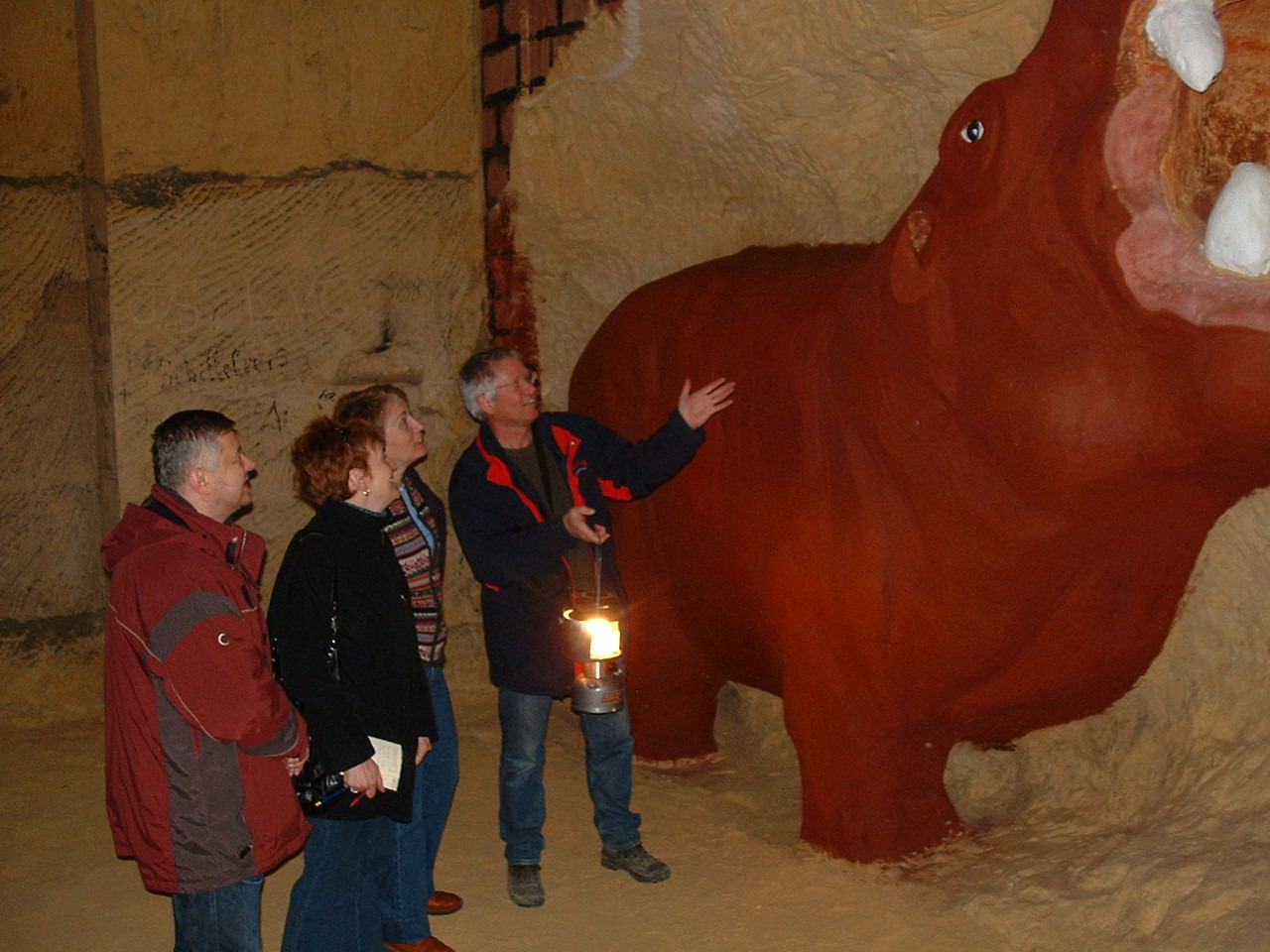 Yes, that's a hippo.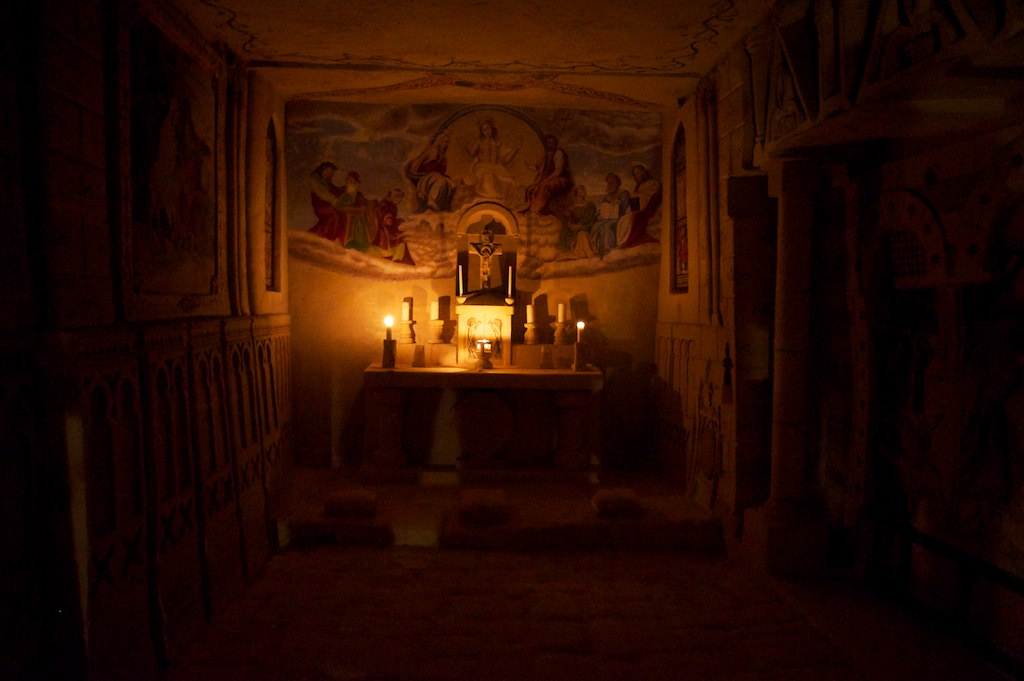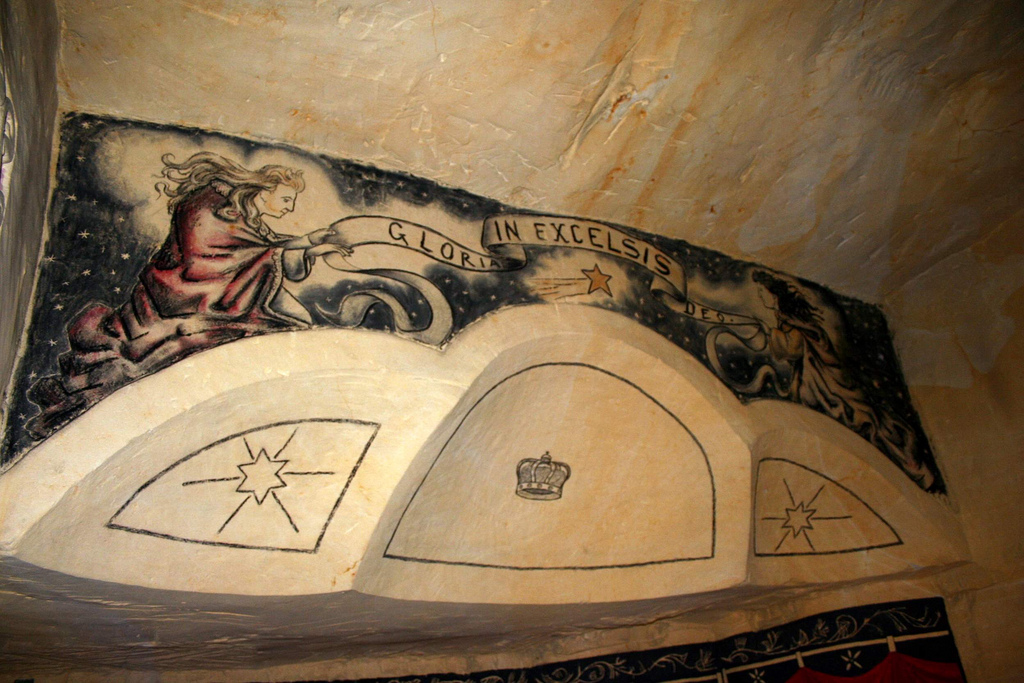 There's just something about a collection of polytheist underground cave shrines that heightens my curiosity– especially when not even the internet can give me a straight answer as to why a Roman Catholic order was expressing its creativity through Islamic art and pagan cartoons 45 meters below ground. And don't even get me started one the conspiracy theories I stumbled upon in my research concerning Jesuits and their alleged control over powerful secret societies that are shaping the New World Order…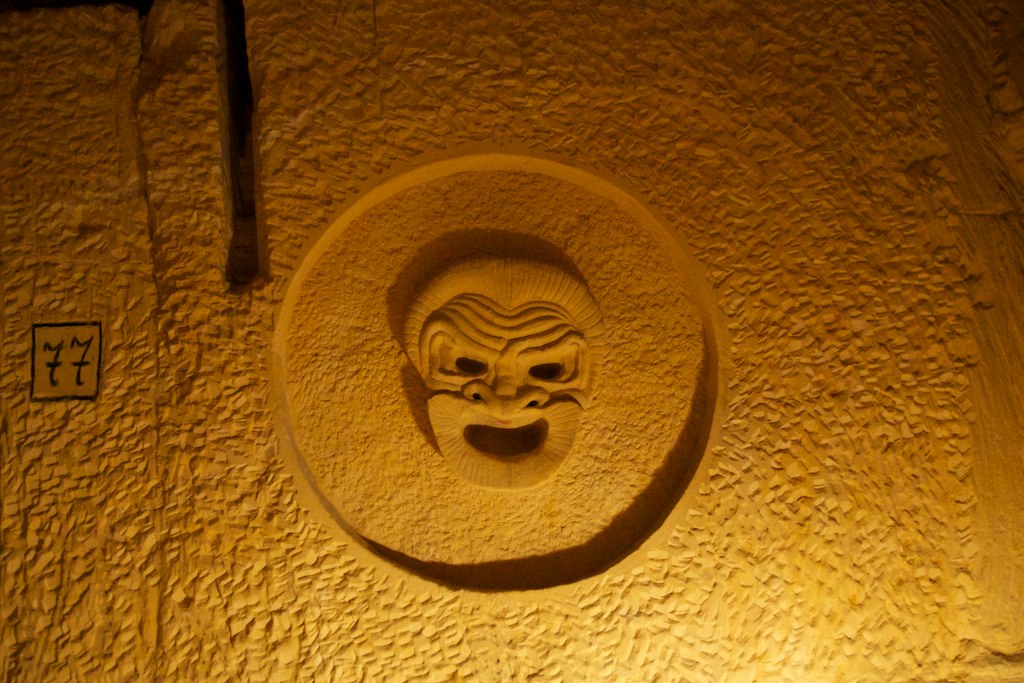 Maybe these particular Jesuits just enjoyed their Wednesday art club in the quarries and didn't give a damn what the Pope would think of their extra curricular activities They were of course hidden deep in an secret underground cave…