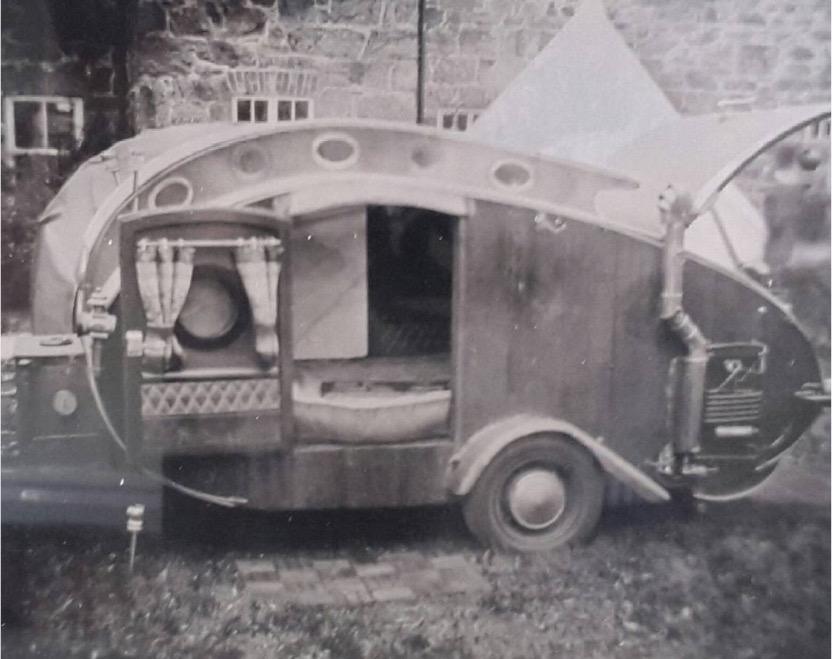 For some of us, DIY means hanging up a few picture frames at the weekend, or giving the garden shed a new lick of paint. For Dave Moult of Malmesbury in Wiltshire, England, DIY means building a teardrop trailer from scratch that Jules Verne would have been jealous of…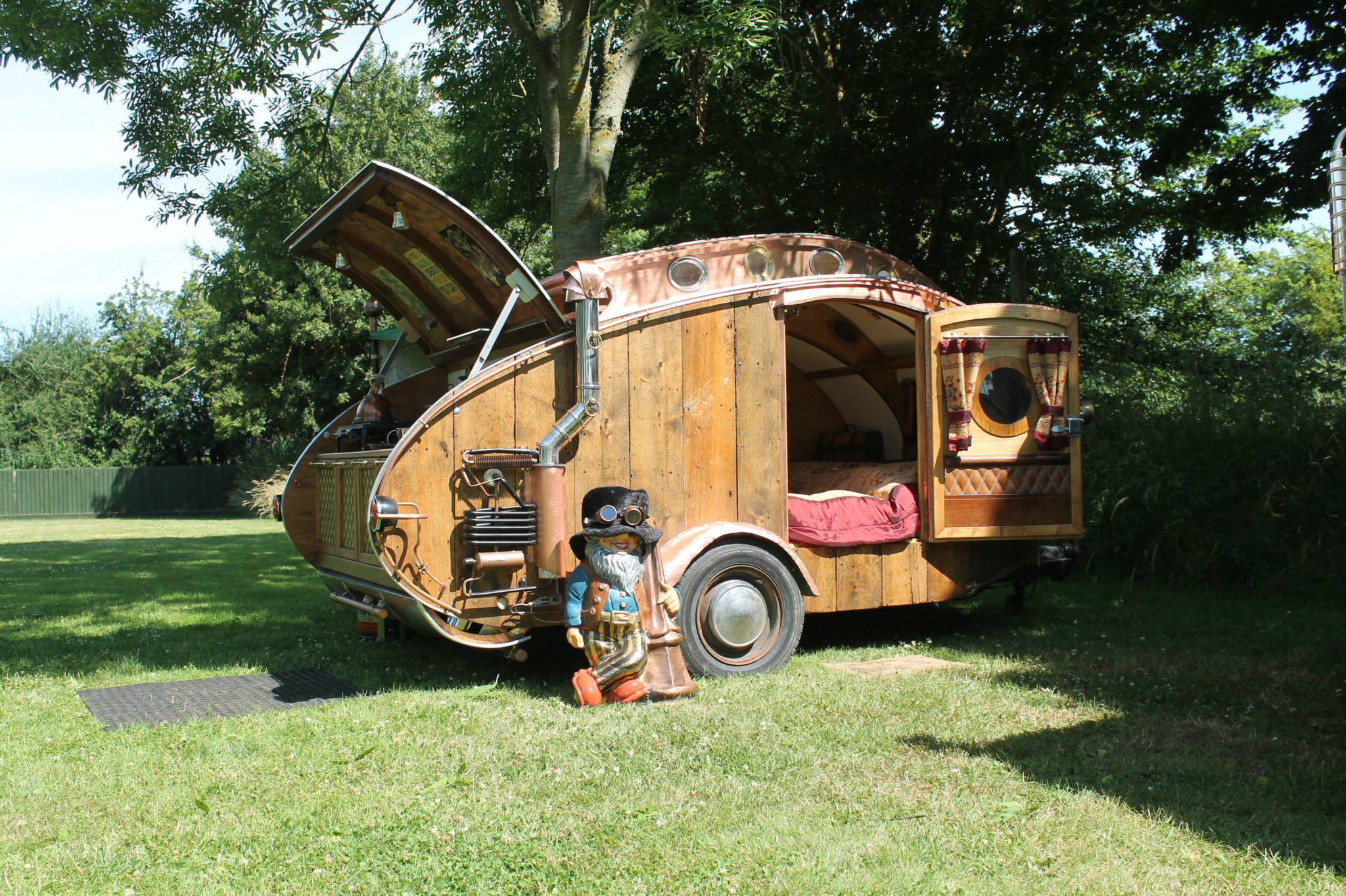 This is actually the sixth teardrop trailer David has built himself, sourcing old original parts from car-boot sales or eBay. While the materials don't cost him much, Moult can spend hundreds of hours over many weekends working on a trailer. He gets quite attached to them and has only ever sold one for £5,000 after 2 years of use.
Let's take a look-see at the evolution of his epic DIY project…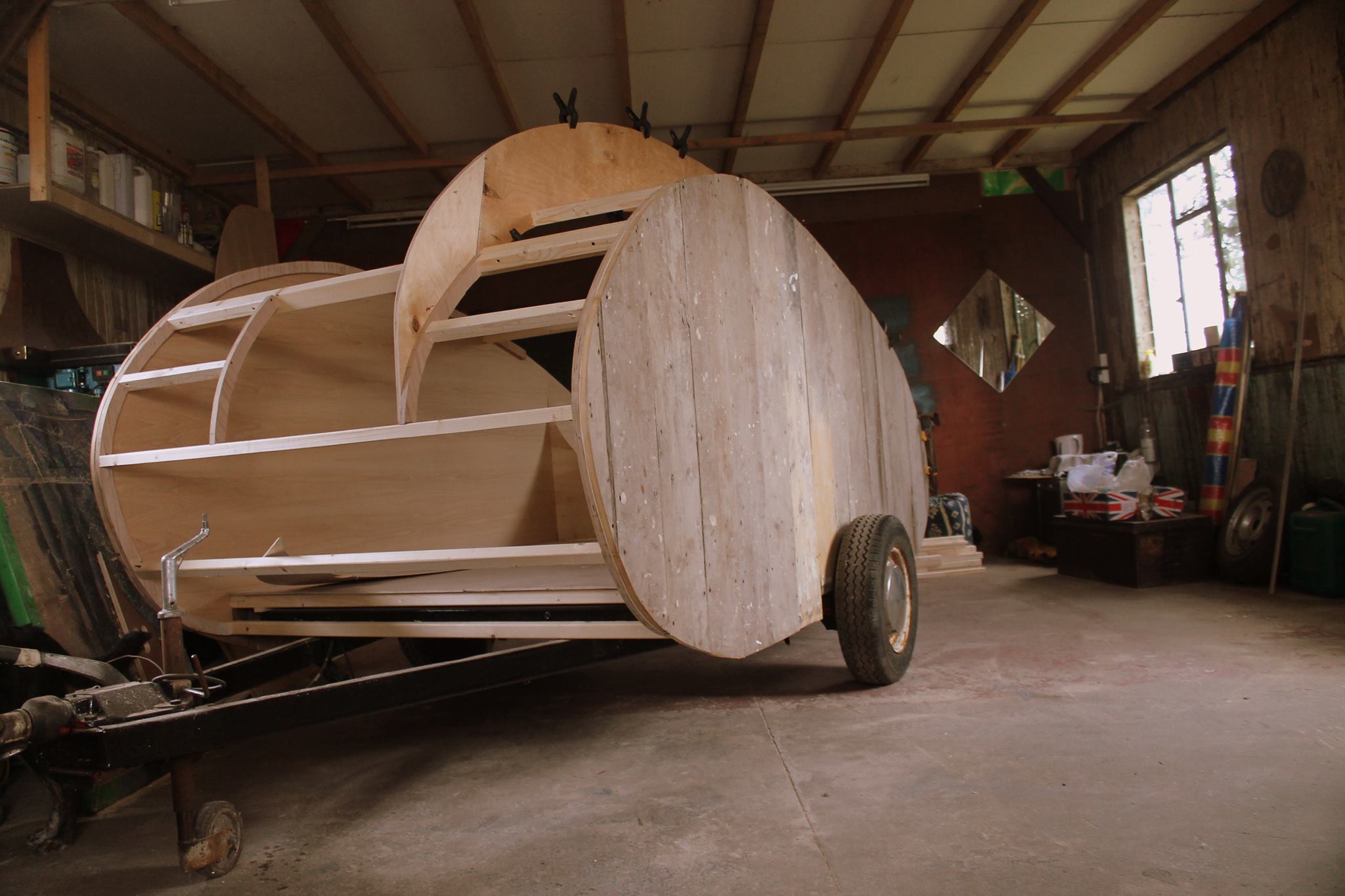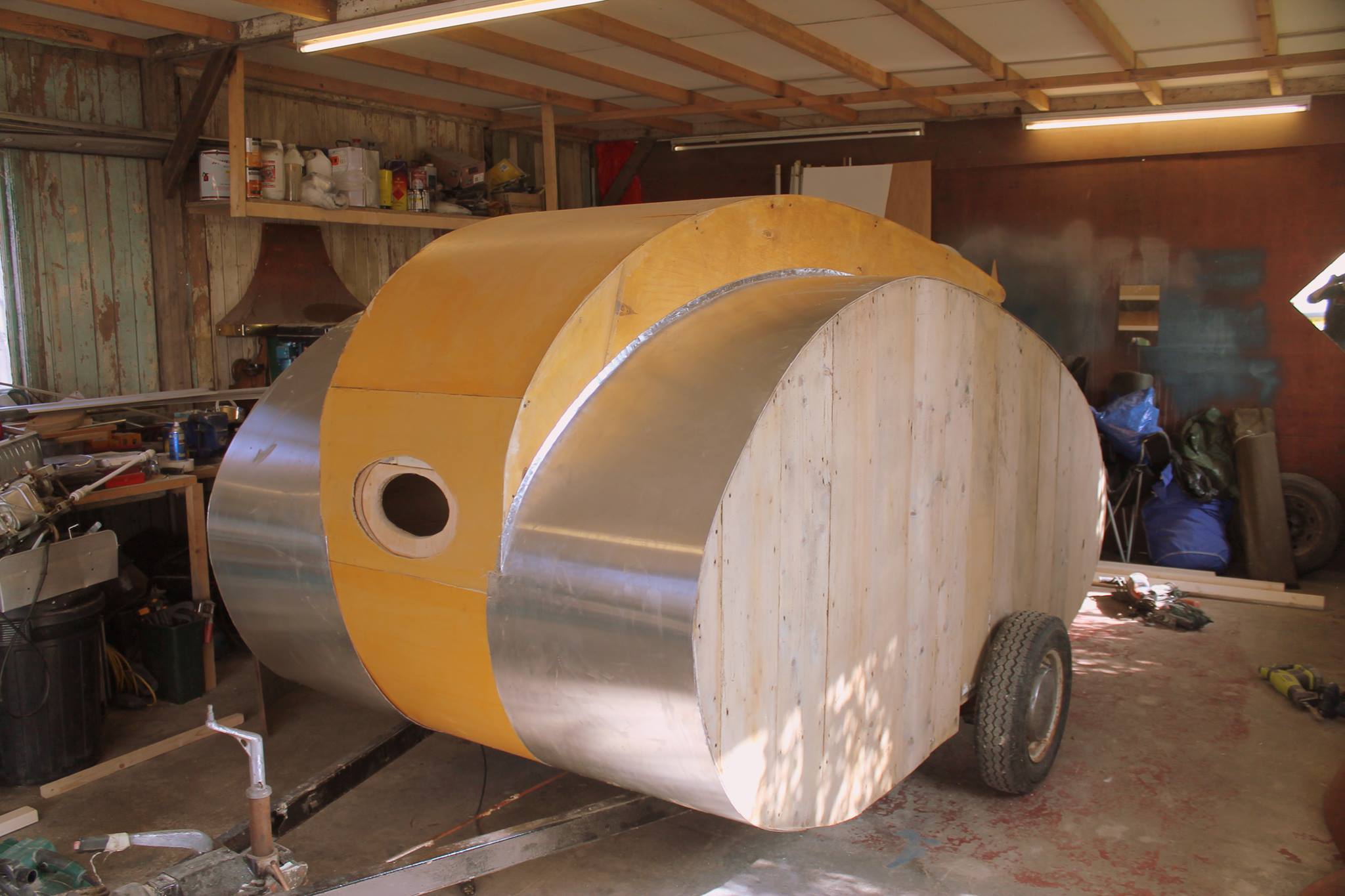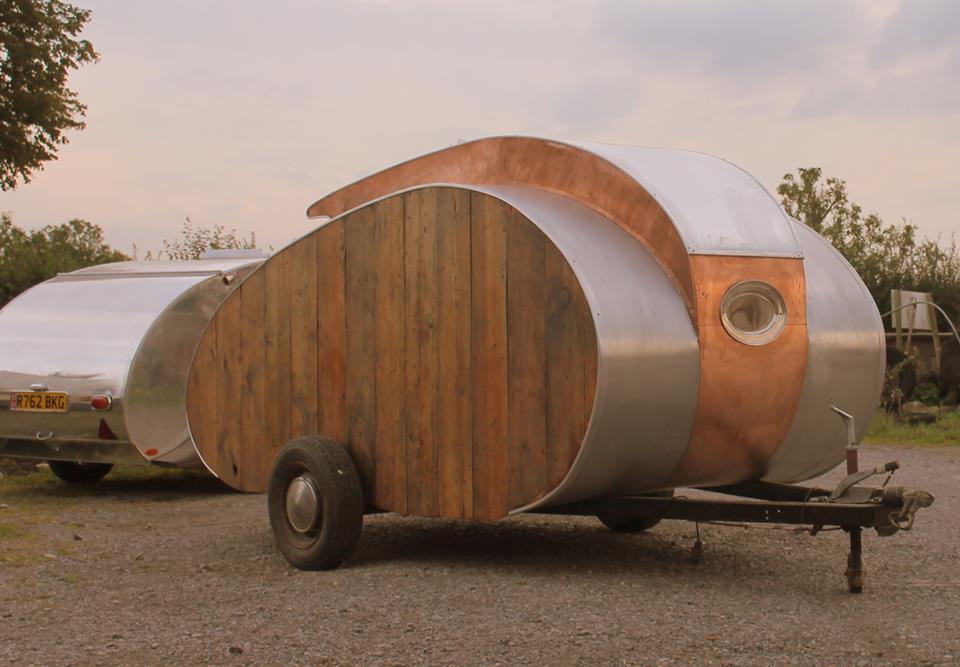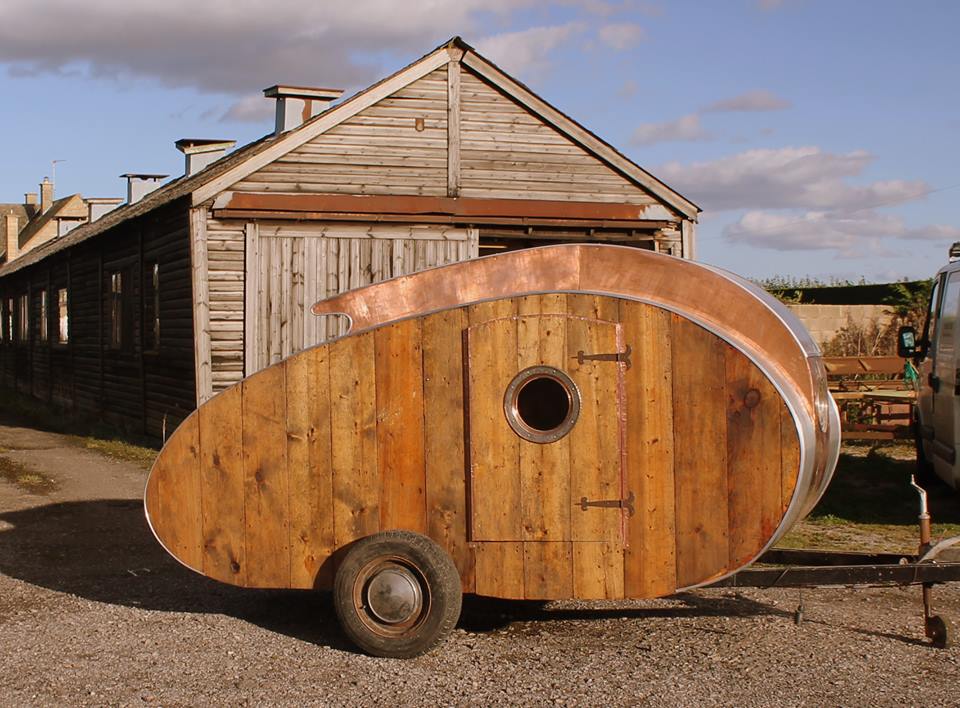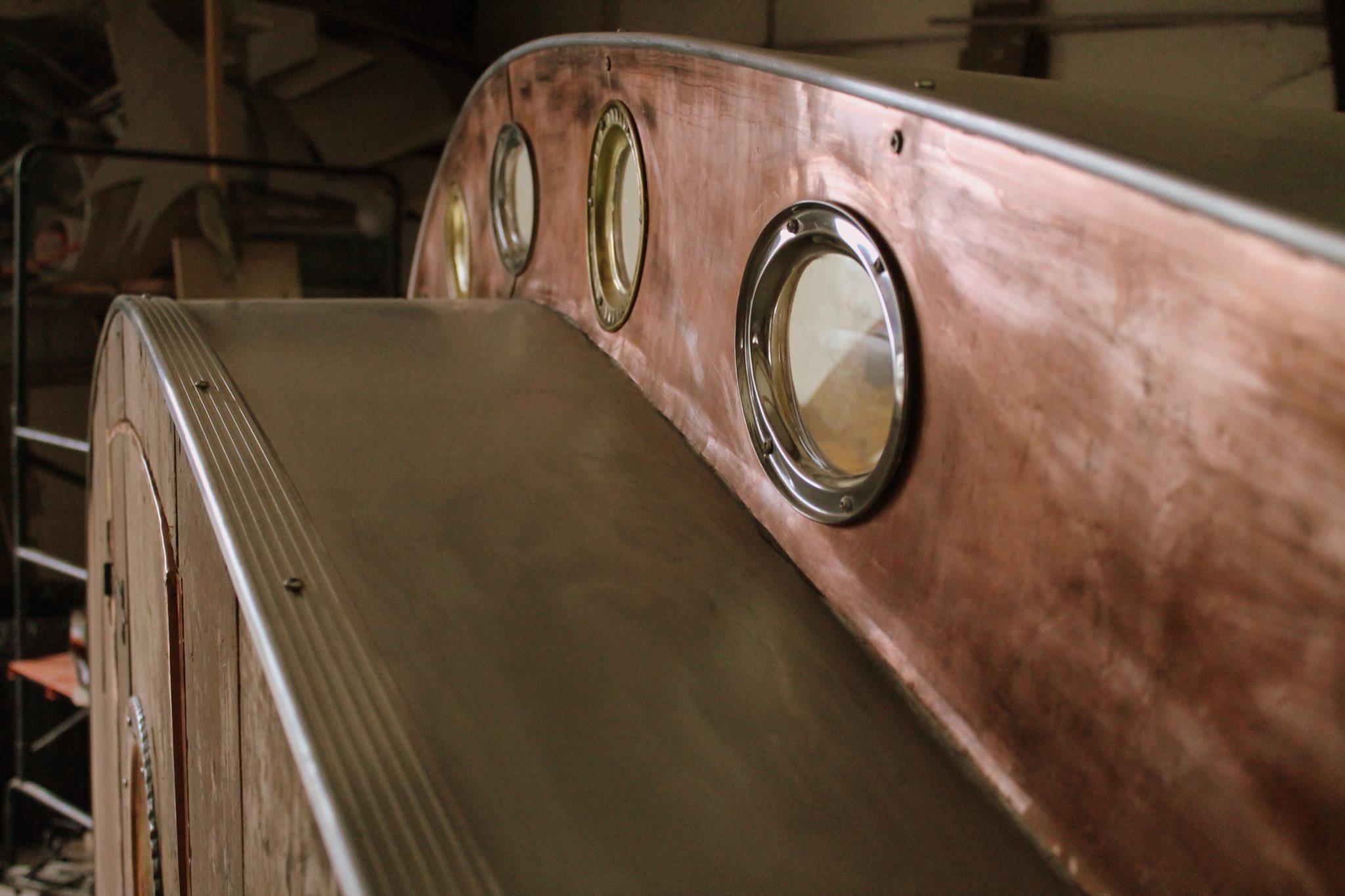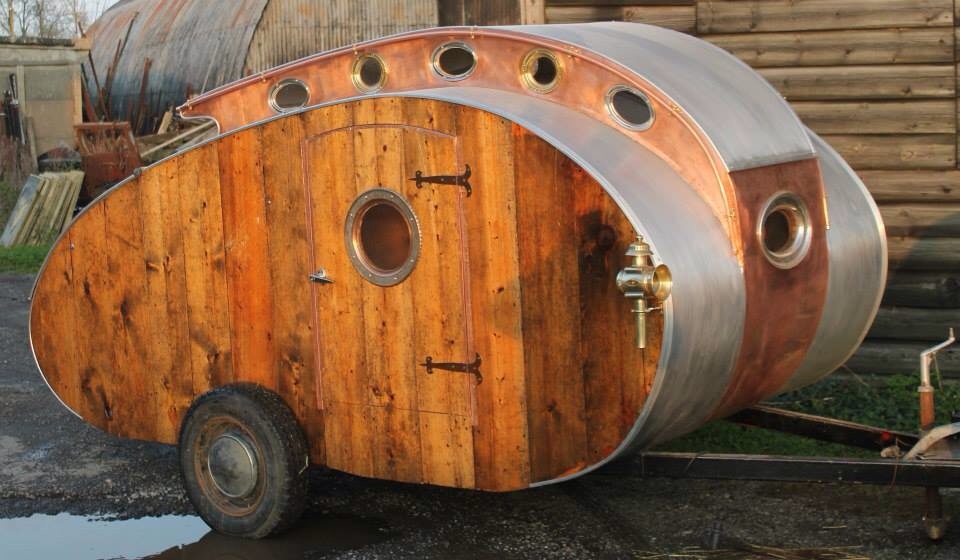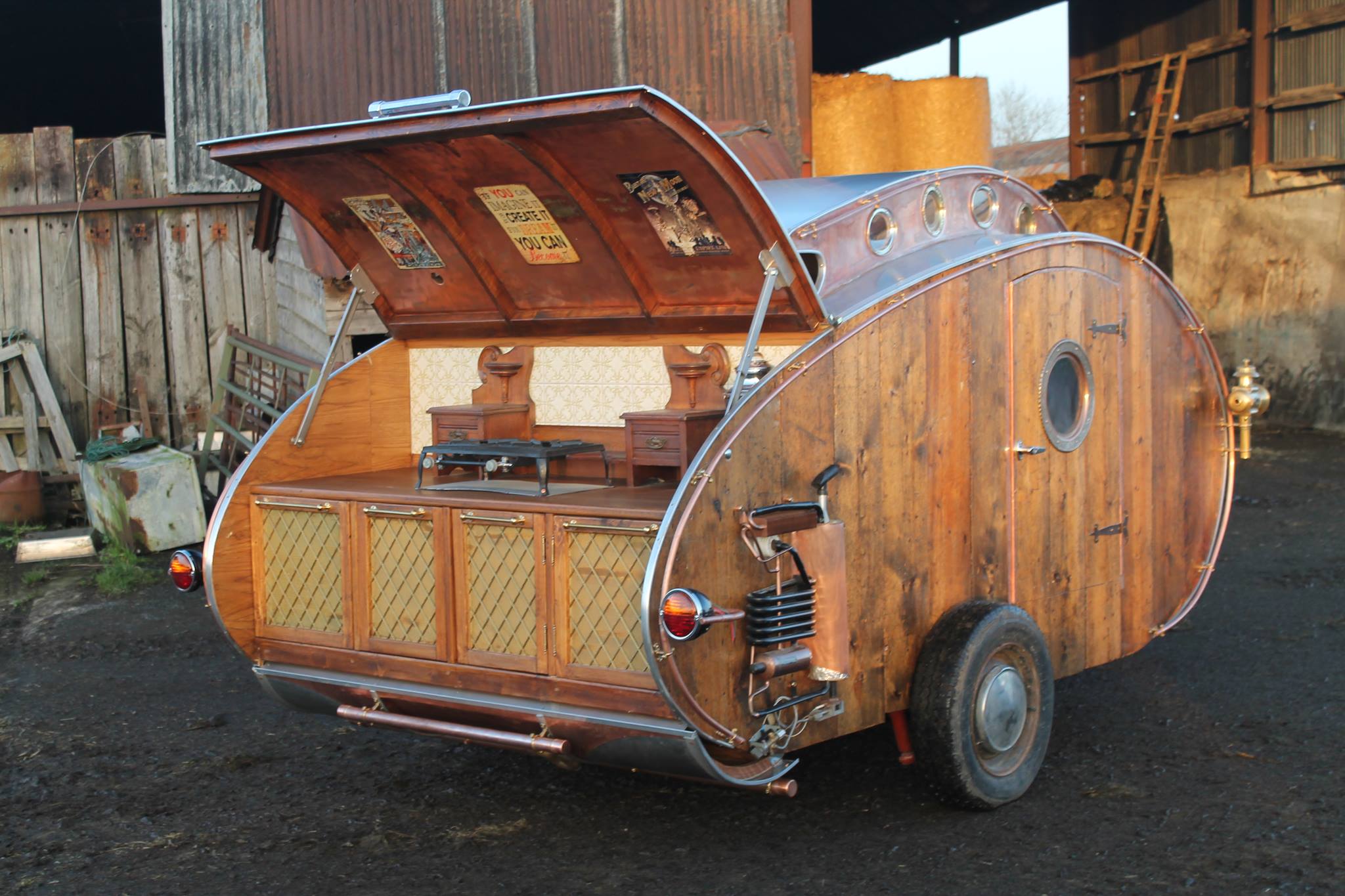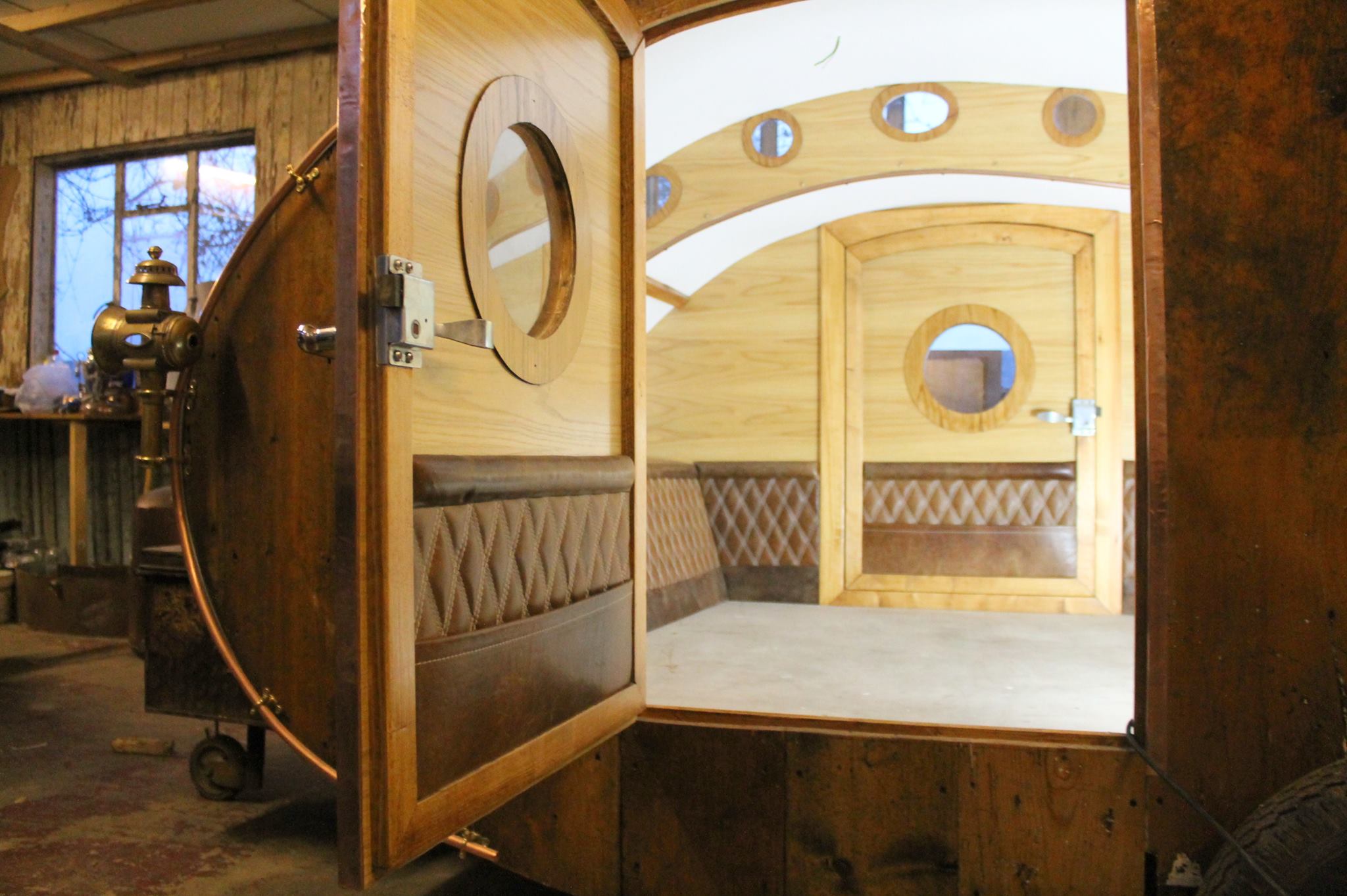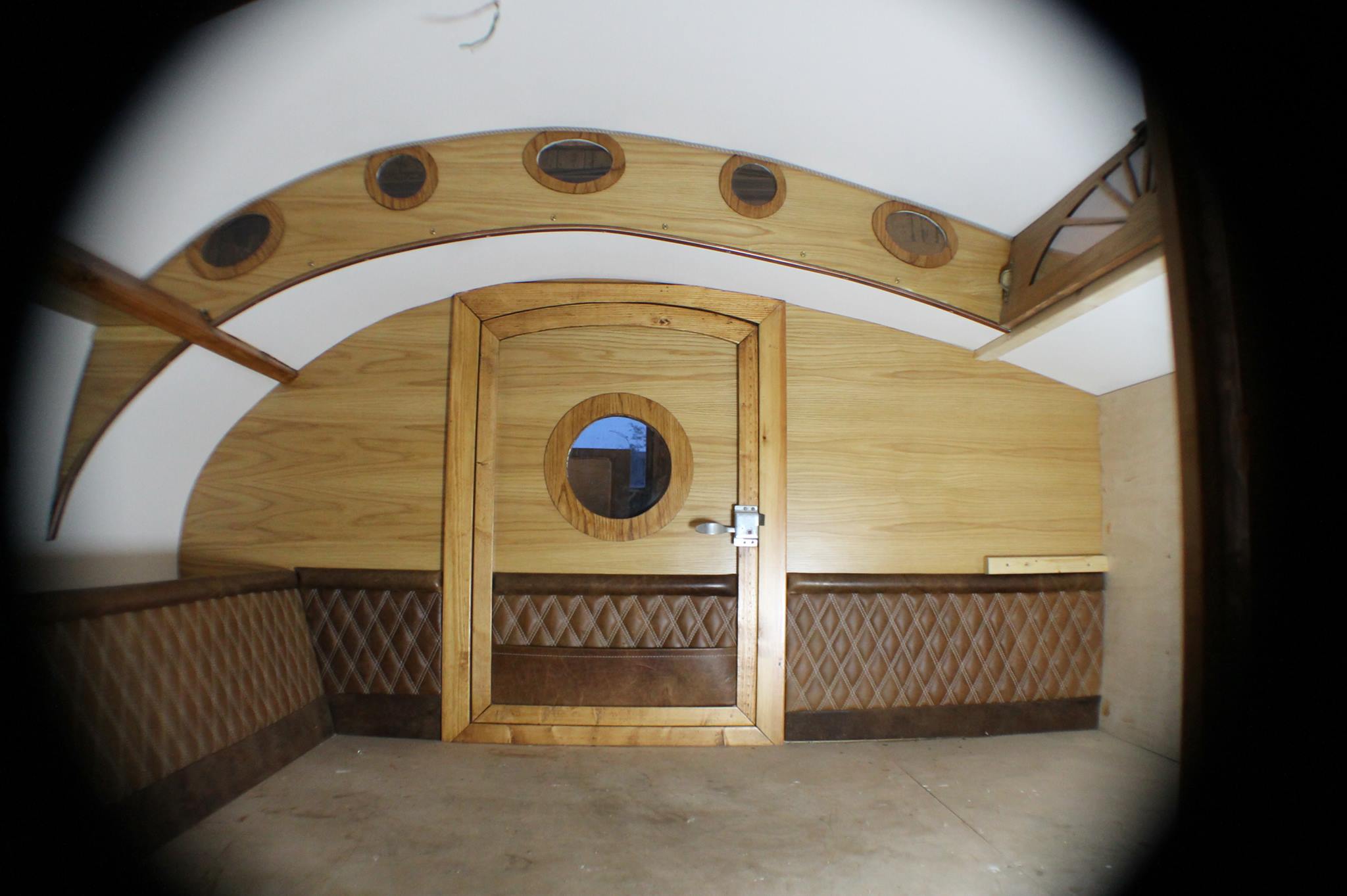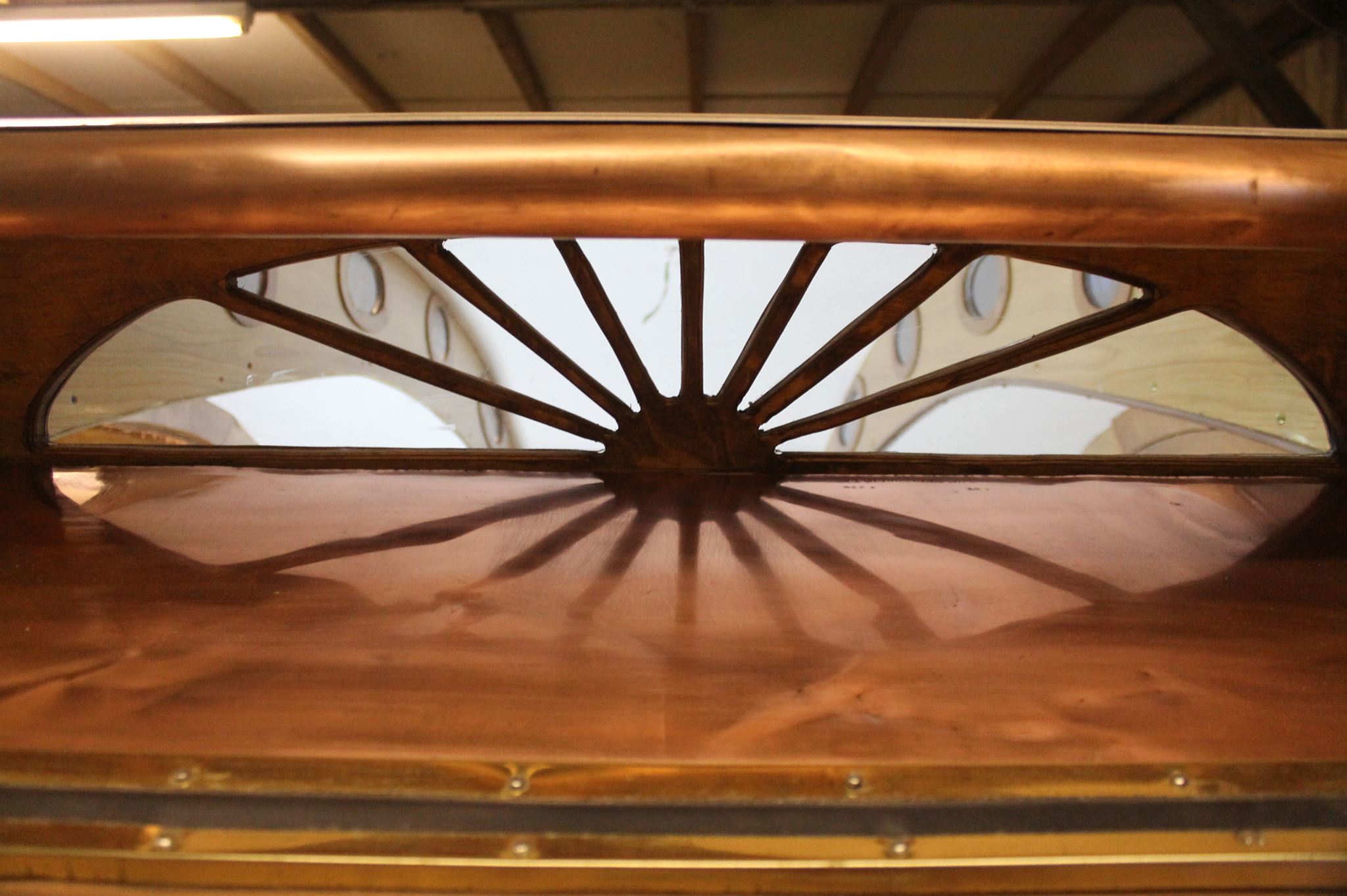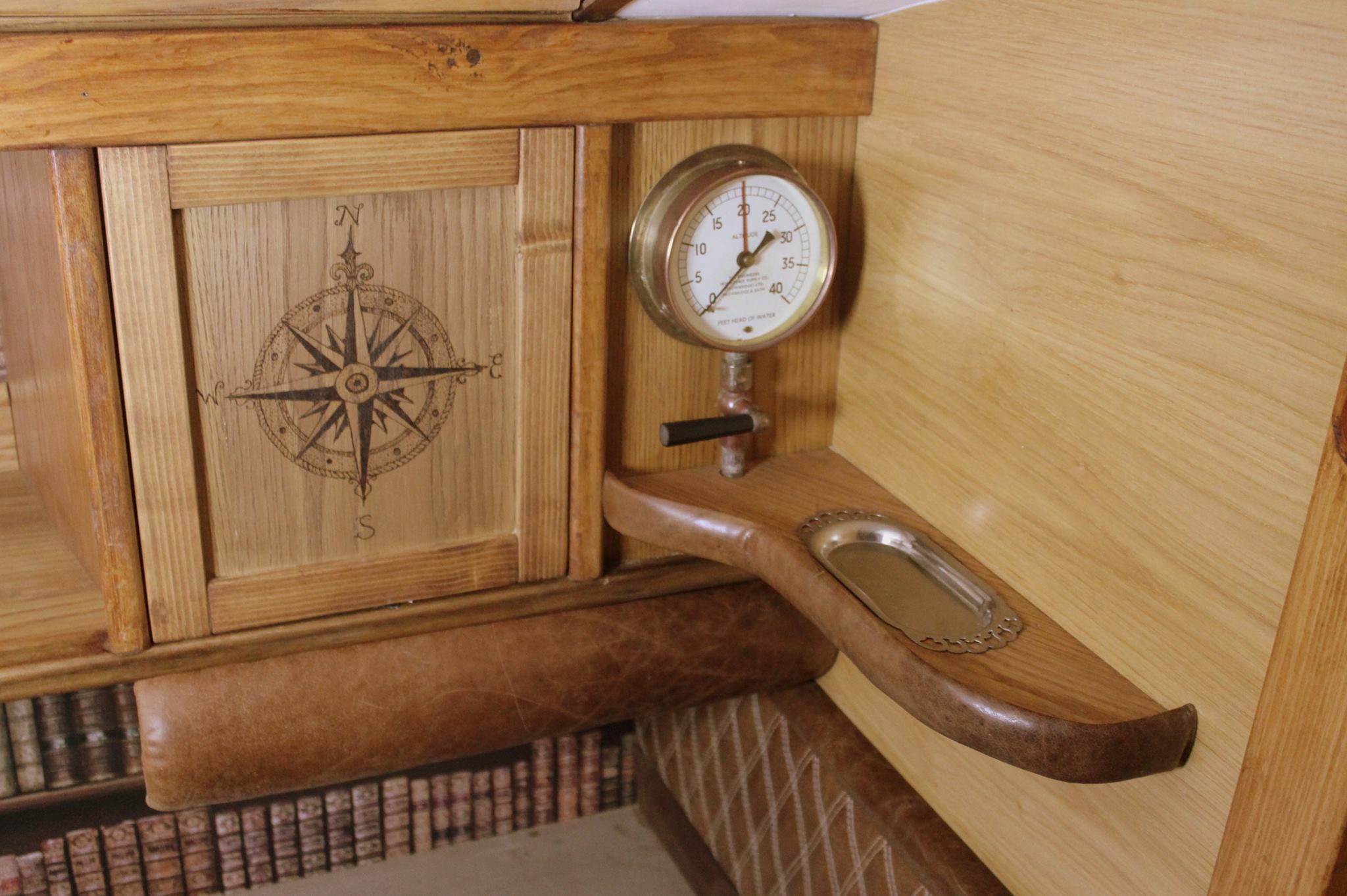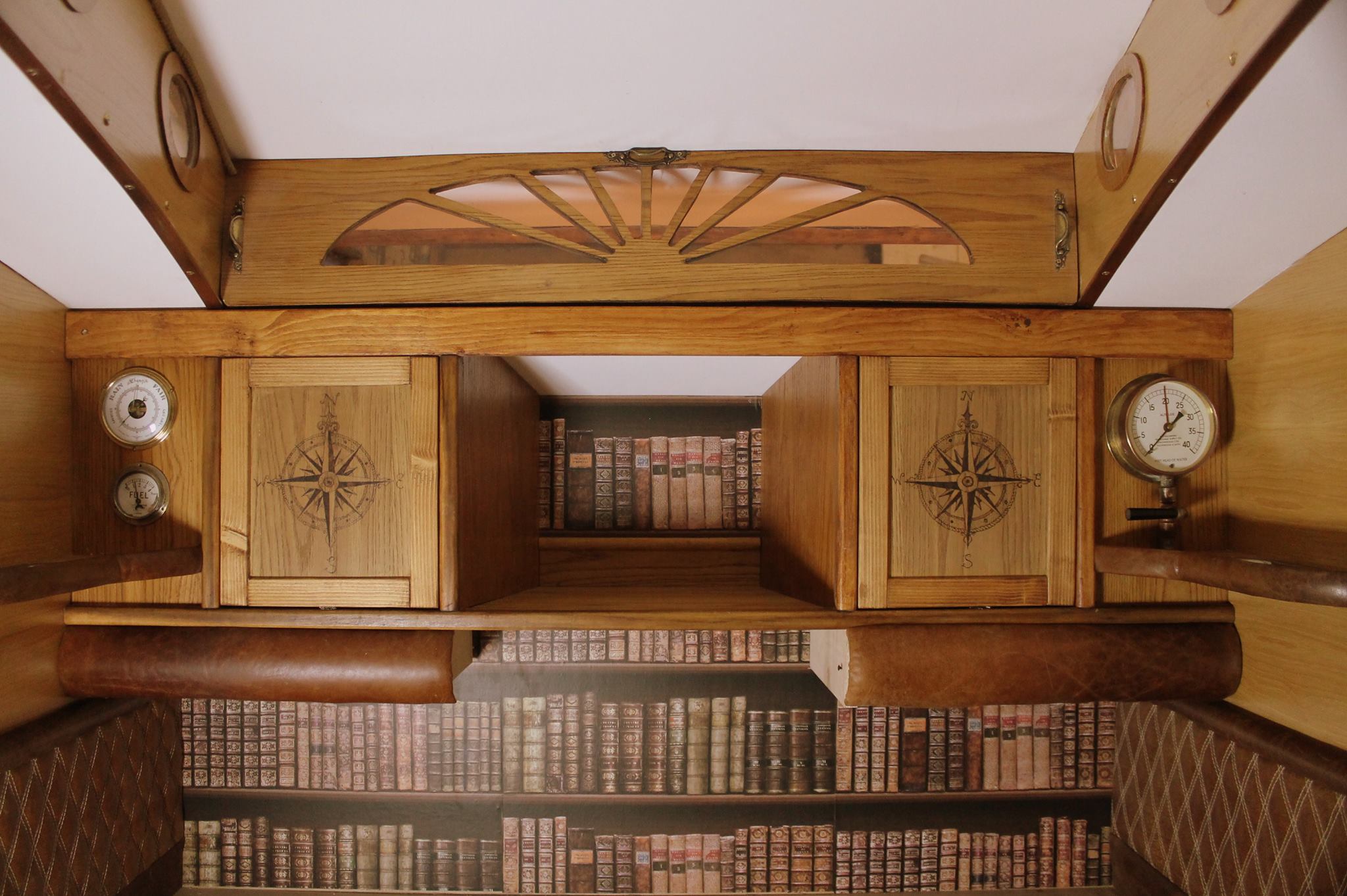 The leather panels came from an old sofa Dave bought for £15 and worked with a specialist company Retro Retrims to give the feel of an old explorer's library. The chandelier? It's fashioned from an old coffee pot and copper pipes…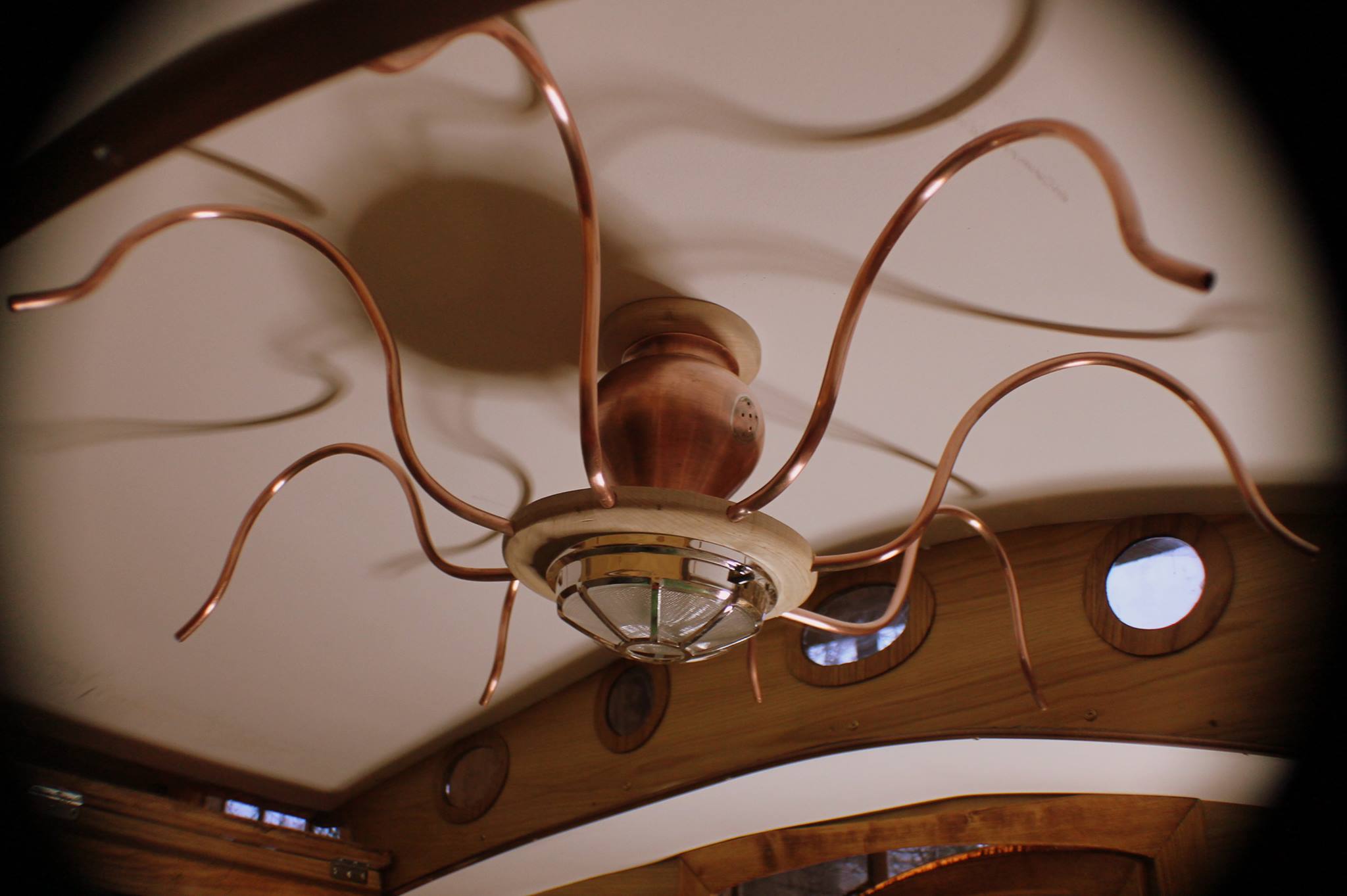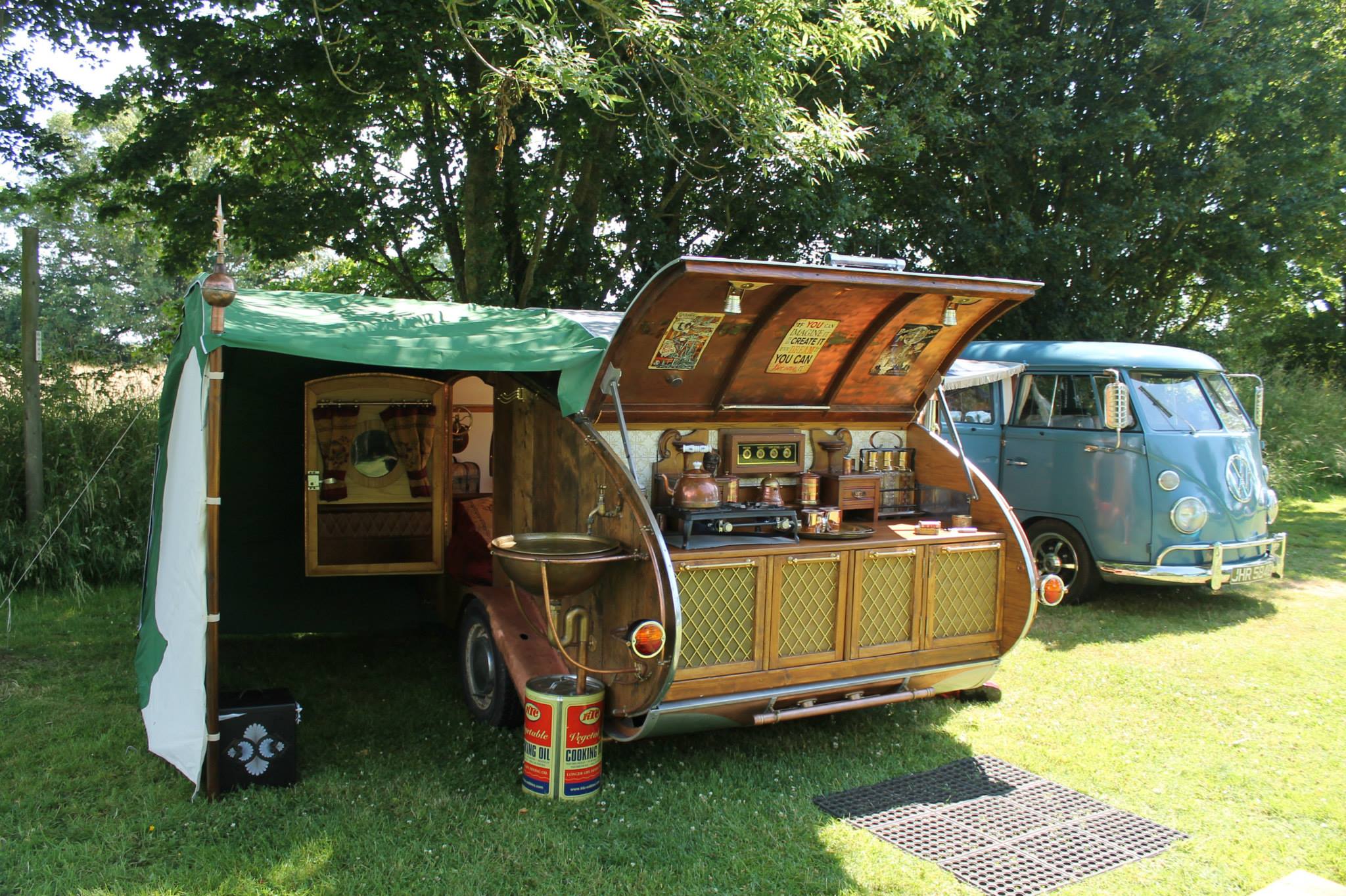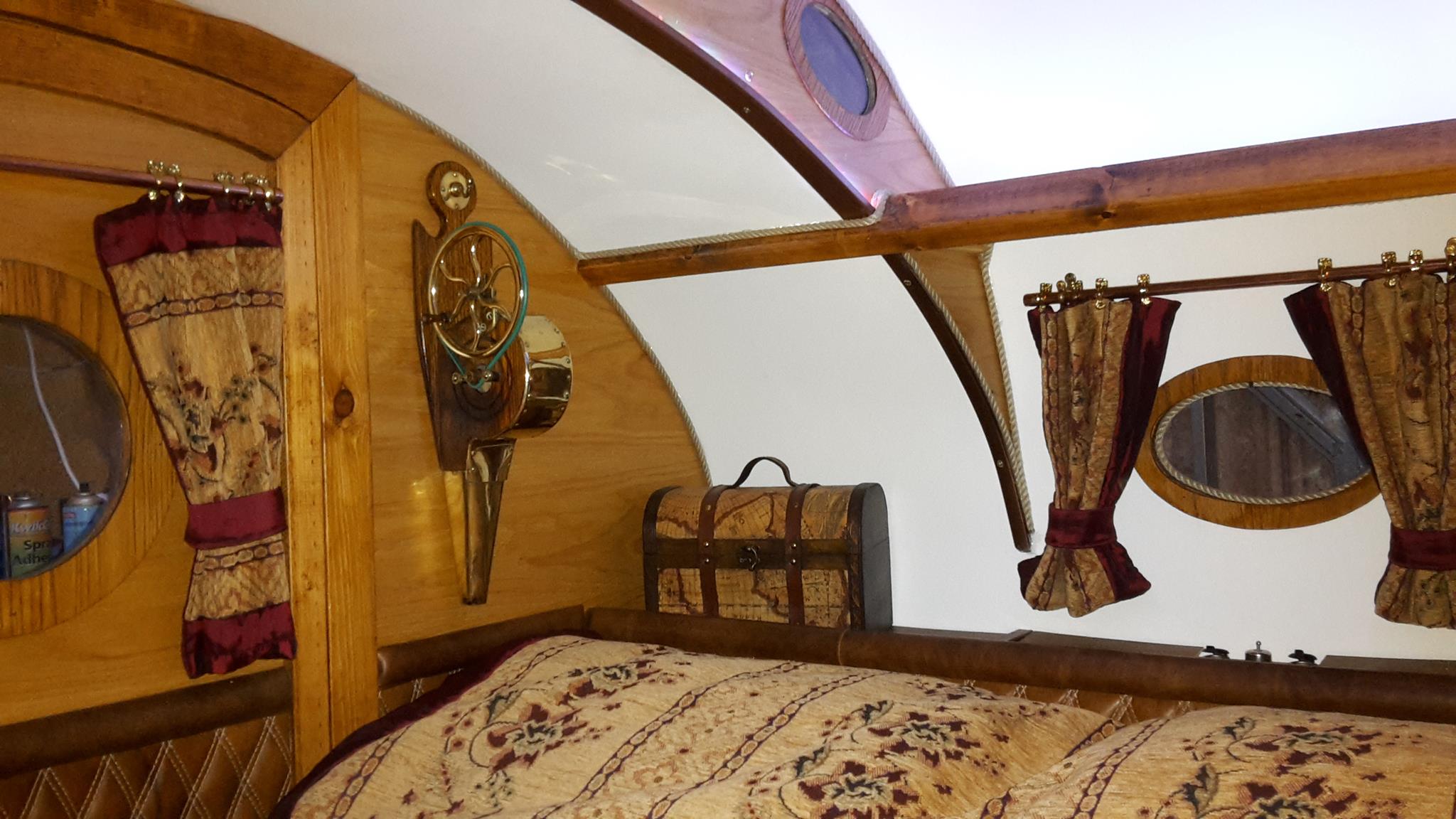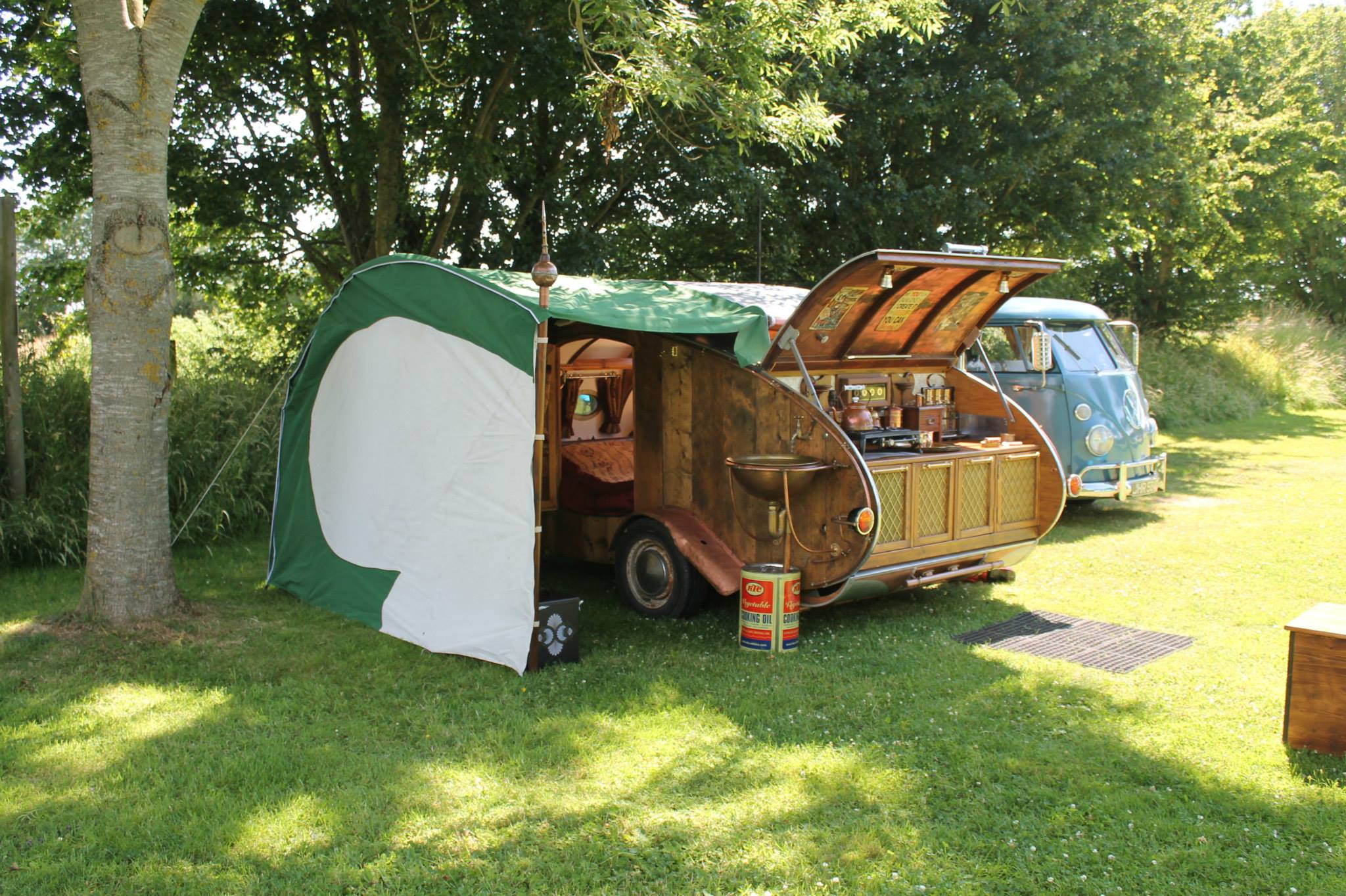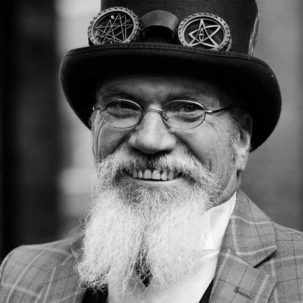 And here's the man behind the magic, Dave Moult. Yes, of course he looks like the kind of character you'd meet at the end of a rainbow. What did you expect?