This is a mandatory visit when passing through Palm Springs. You can bounce on Elvis' pink satin marital bed for heaven's sake. Sleep in the damn thing if you so desire. They'll even let you pose for photos inside his honeymoon tub…and UPDATE! It's now for sale.
In May 1967, Elvis returned from Las Vegas on Frank Sinatra's borrowed private jet with his new bride Priscilla in tow. The King of Rock'n'Roll carried her up the steps of the house serenading her with his hit, "Hawaiian Wedding Song". 
It was in this house, in this pink canopy bed that their first daughter Lisa was conceived. She was born exactly nine months after the couple was married.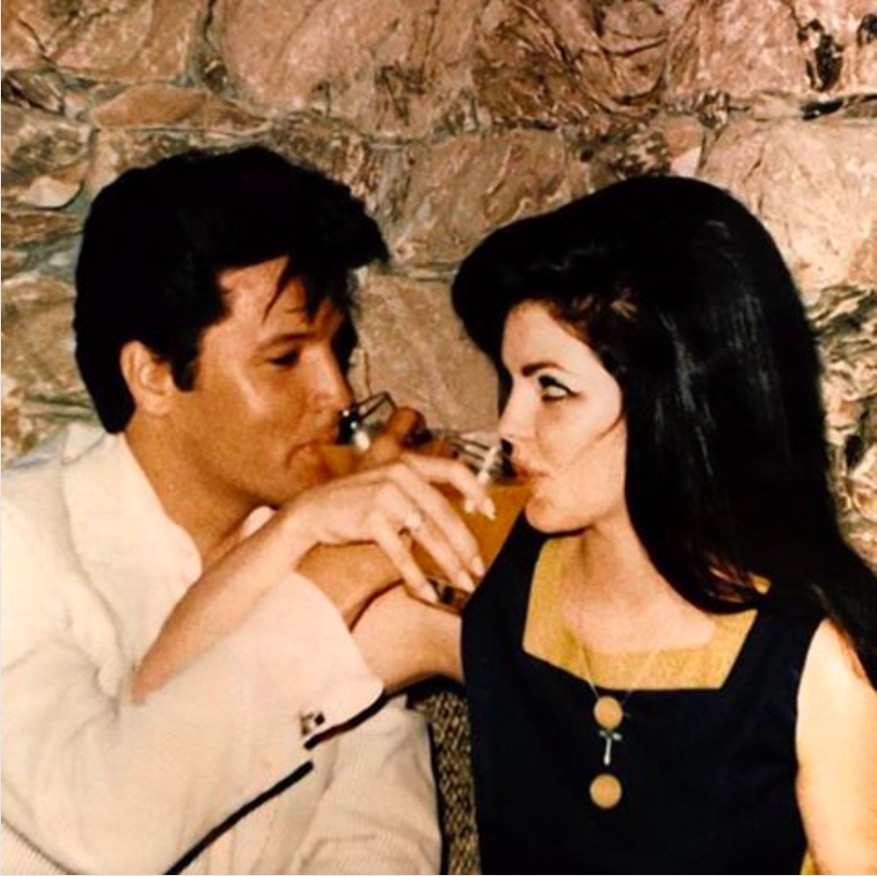 The midcentury house at 1350 Ladera Circle in Palm Springs, which Elvis leased for $21,000 a year, is bursting with character, first owned and built by Robert and Helene Alexander, aka, Mr & Mrs Palm Springs. Everyone in Palm springs knew the Alexanders. They threw the best dinner parties in the California desert. Robert Alexander was a renowned custom home builder of the era. Pioneers of mid-century modern design, their new "House of Tomorrow" appeared in an 8-page spread in Look Magazine and was the envy of Palm Springs society.
With its 64 foot built-in sofa, the open floor-plans, the panoramic glass windows, curves, acute angles, the home was a work of art.
The Alexanders died suddenly in a plane crash in 1965 but it wasn't until the 1990s that their home leased to Elvis for his honeymoon hideaway was restored to its original mid-century splendour.
Nestled at the end of a cul-de-sac, 1350 Ladera Circle spent much of the last few years for sale on the market. Its previous owner, an "Elvis junkie", bought it through a trust in the 80s for $487,500 and filled it with more collectibles. Originally listed at $9.5 million, the price was cut down to $6.9 million and sold by Sotheby's at the end of 2016*.
*(But now it looks like that sale fell through, because it's on the market once again). 
Despite the change of hands and its current "for sale" status, the house is still open to the public, functioning like a museum of sorts, as it has done since its 1990s restoration and remaining very much a "time capsule" of Elvis and Priscilla's honeymoon period.
(I'm not entirely surprised this cookbook made it to print. Did you ever hear about Elvis' infamous midnight sandwich run on his private jet?)
Special events are held each year to celebrate the marriage of Elvis and Priscilla, as well as Elvis' birthday and passing. Daily tours of the property take visitors on the couple's escape route used to elope without the world's press crashing their wedding. A particularly tenacious gossip columnist and television host lived just around the corner from Elvis' Palm Springs pad and was eager to break the news to the world…
The onslaught of press attention made it impossible for Elvis and Priscilla to wed on the Palm Springs estate as planned, so they escaped in the dead of the night out the back of the house, via the pool area, across the fruit orchard, to the getaway limos which drove them to Frank Sinatra's jet, destination, Las Vegas. They returned to the Palm Springs estate the following day to greet a dumbstruck press waiting in front of the house.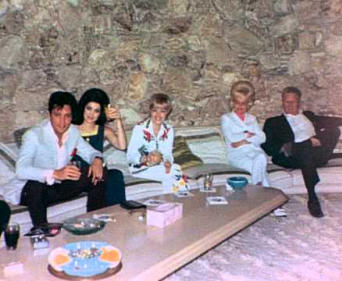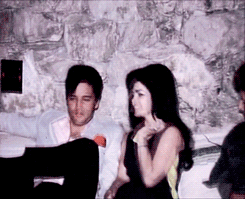 The film and fashion industry have often rented out the house for shooting, and Elvis' former Honeymoon hideaway has also been up for hire for parties, seminars, weddings and of course, honeymoons.
The website specifies:
"For honeymooners, the private circular master bedroom suite offers spectacular panoramic views of the Santa Rosa Mountains and the Coachella Valley. The private master bath includes a Jacuzzi…Further amenities include limousine services, a butler, cook and/or maid are available upon request."
You can check out the real estate listing here. No word yet whether the home will still function as a museum after it's sold so plan your trip soon if you still want to visit.
Ps. If you're a die-hard fan of the King planning a road trip, a party or your honeymoon, it's got to be either this place or Elvis' abandoned Tiki paradise.