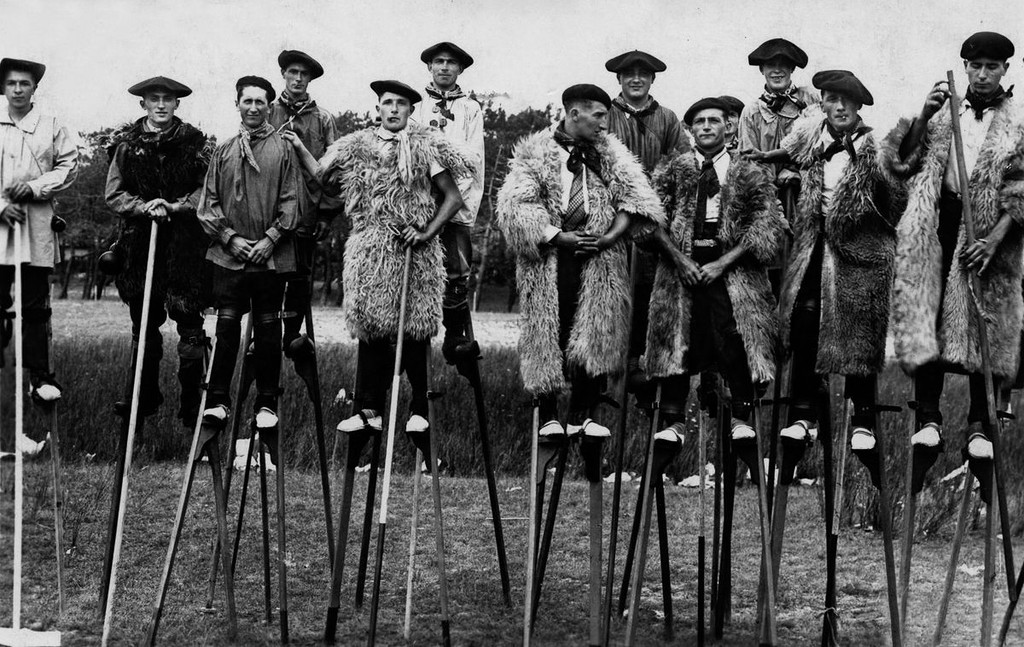 I assumed the impossible practice of walking on stilts was solely for the circus or a merry band of vagabond street performers. Alas, these 'impossible' contraptions were extremely valuable methods of transport to the French shepherds of Landes in the south-western farmlands. Believe it or not, until the beginning of the 20th century, stilts were actually used to make people's lives easier and shepherds depended on them to follow their flocks with a bird's eye view.
The once-impoverished region of Landes consisted of very flat and marshy terrain and barely even had any roads to speak of, which made moving around somewhat problematic.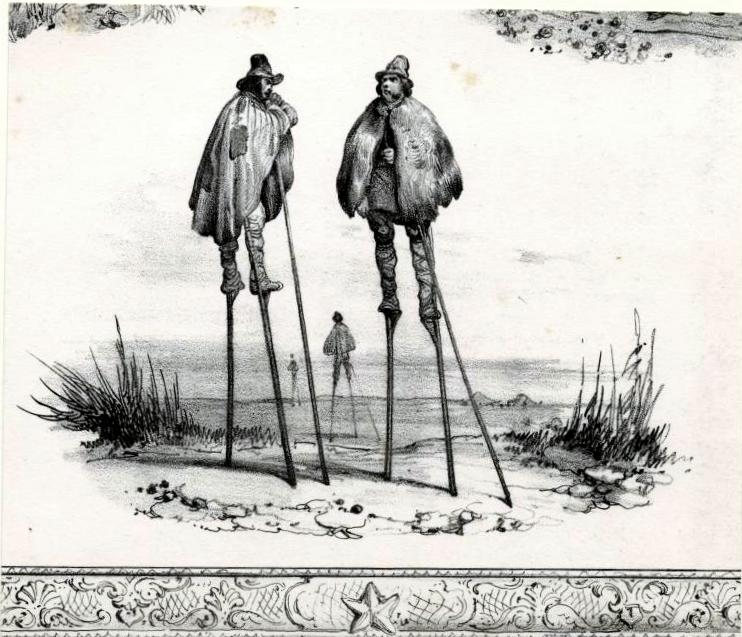 But the locals found a way choosing the medieval invention of stilts of all things, and locals born in the region were trained on two sticks from an early age. Women even hopped around on them picking flowers on stilts.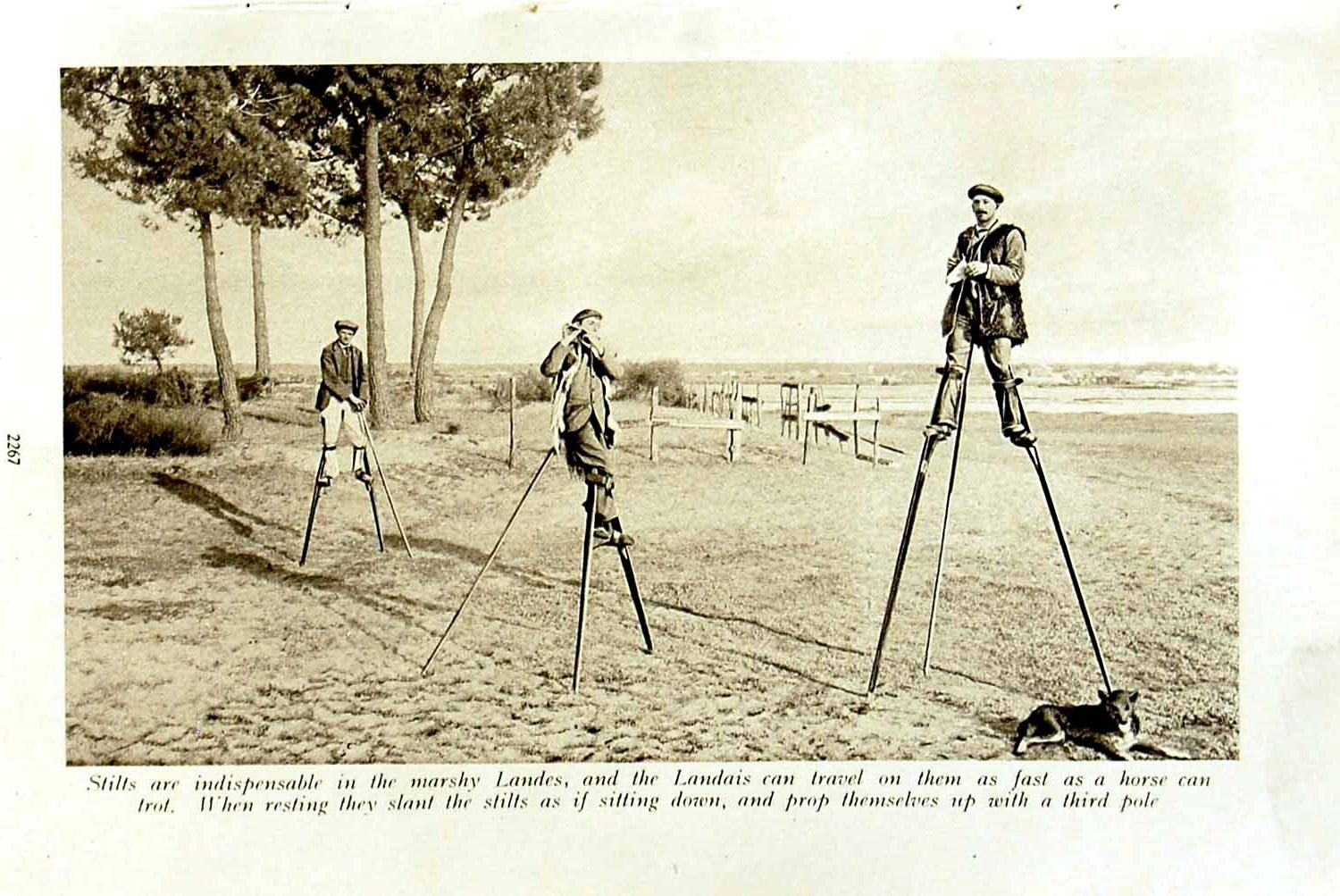 Not only were locals able to get around more easily, the stilts were allegedly an extremely speedy method of transport; as fast as a horse in full trot. When Napoleon Bonaparte's wife Josephine visited Landes in 1808, a convoy of stilt-walkers were sent to greet her and accompanied her carriage into town, moving with ease alongside her trotting horses.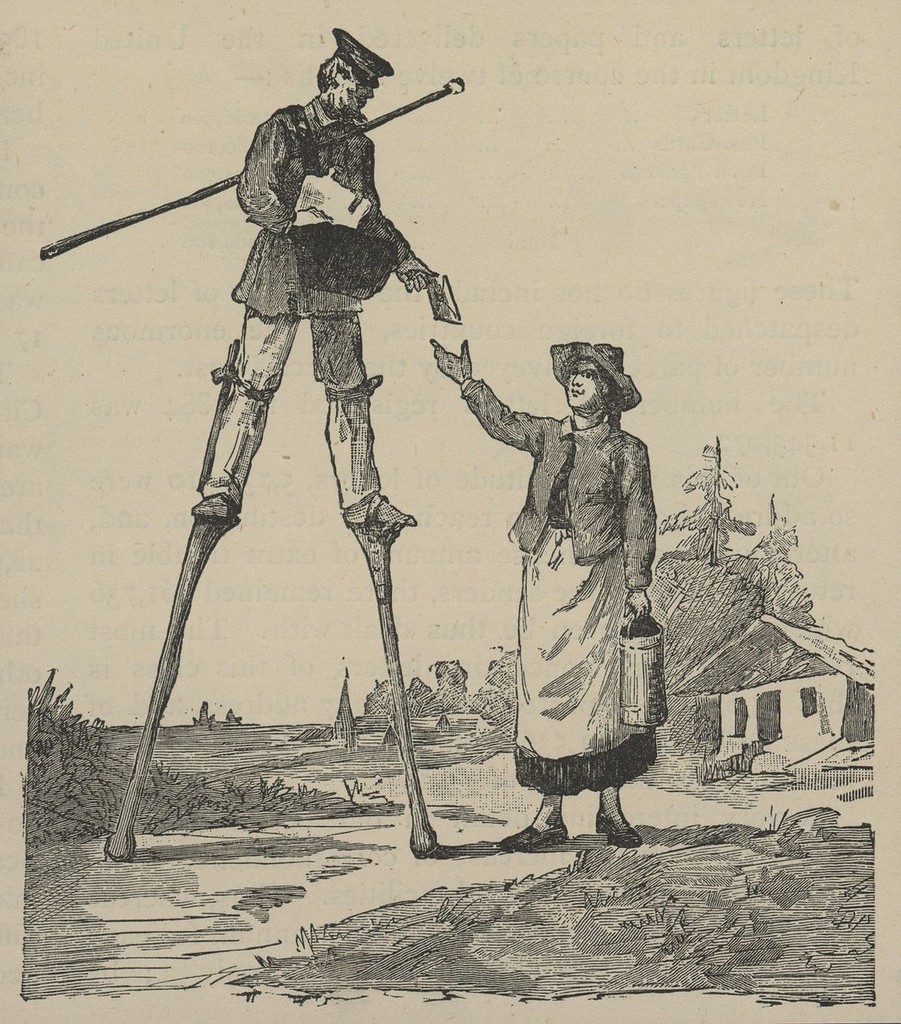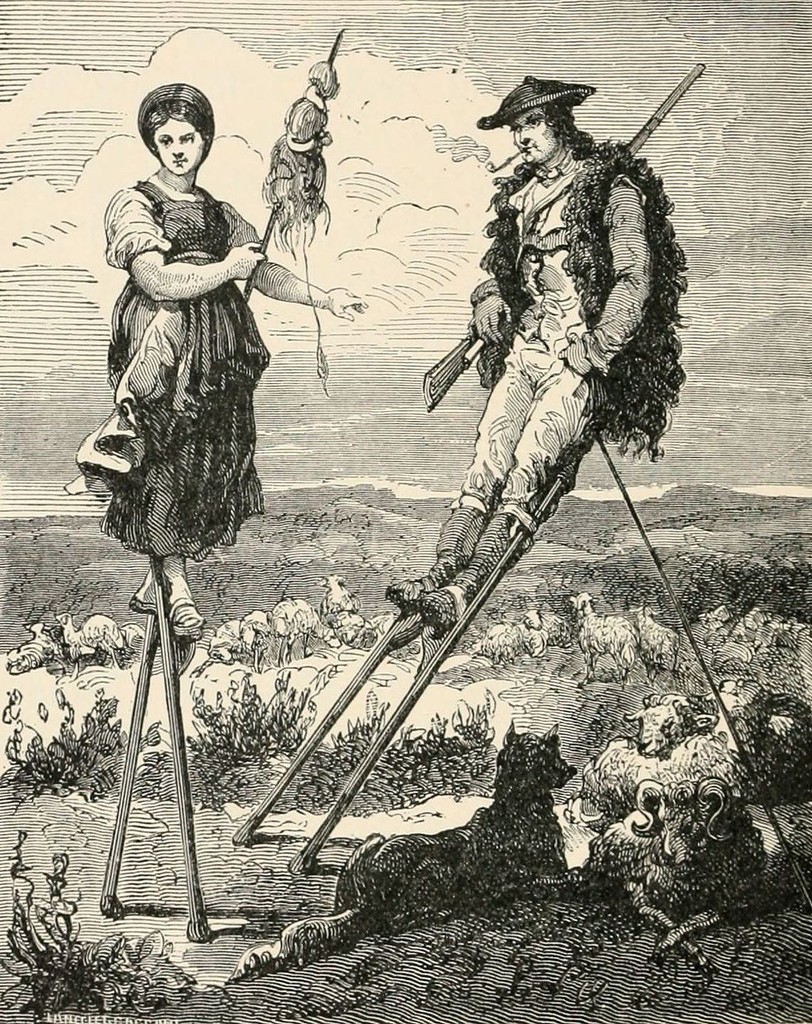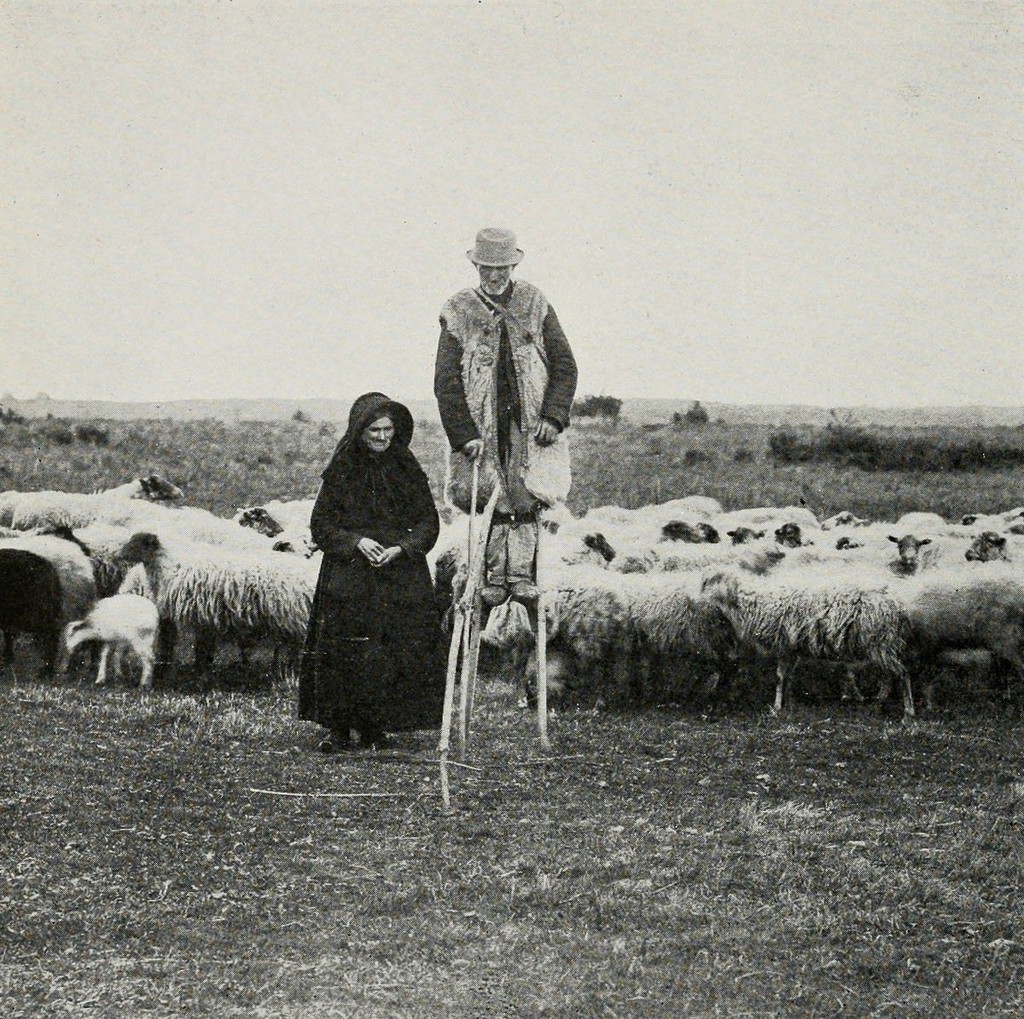 In the 19th century, as the marshes of Landres dried up and the shepherd's need to move on stilts began to disappear, the practice became strangely fashionable among some of the more eccentric aristocrats of French society. In the early 20th century, stilt marathons were held in Paris, celebrating the French agricultural tradition.
The stilt shepherds of Landes were written about in the in the Scientific American Supplement, No. 821, Sep. 26, 1891.
The shepherds of Landes … acquire an extraordinary freedom and skill … knows very well how to preserve his equilibrium; he walks with great strides, stands upright, runs with agility, or executes a few feats of true acrobatism, such as picking up a pebble from the ground, plucking a flower, simulating a fall and quickly rising, running on one foot, etc.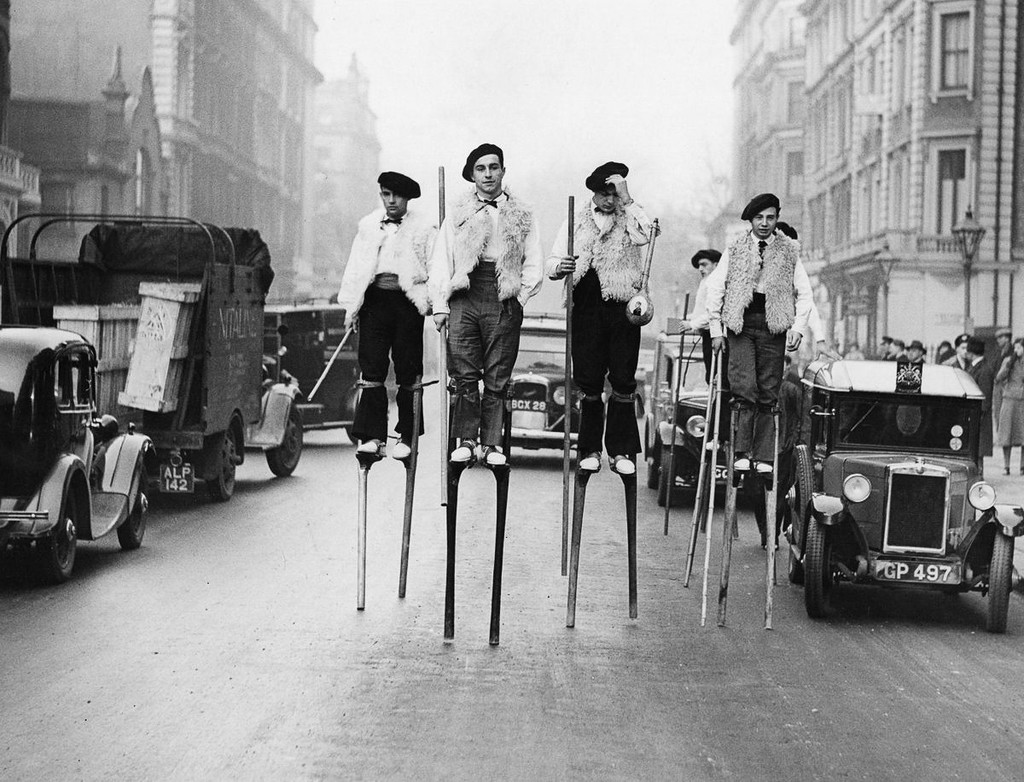 Photos sourced here.