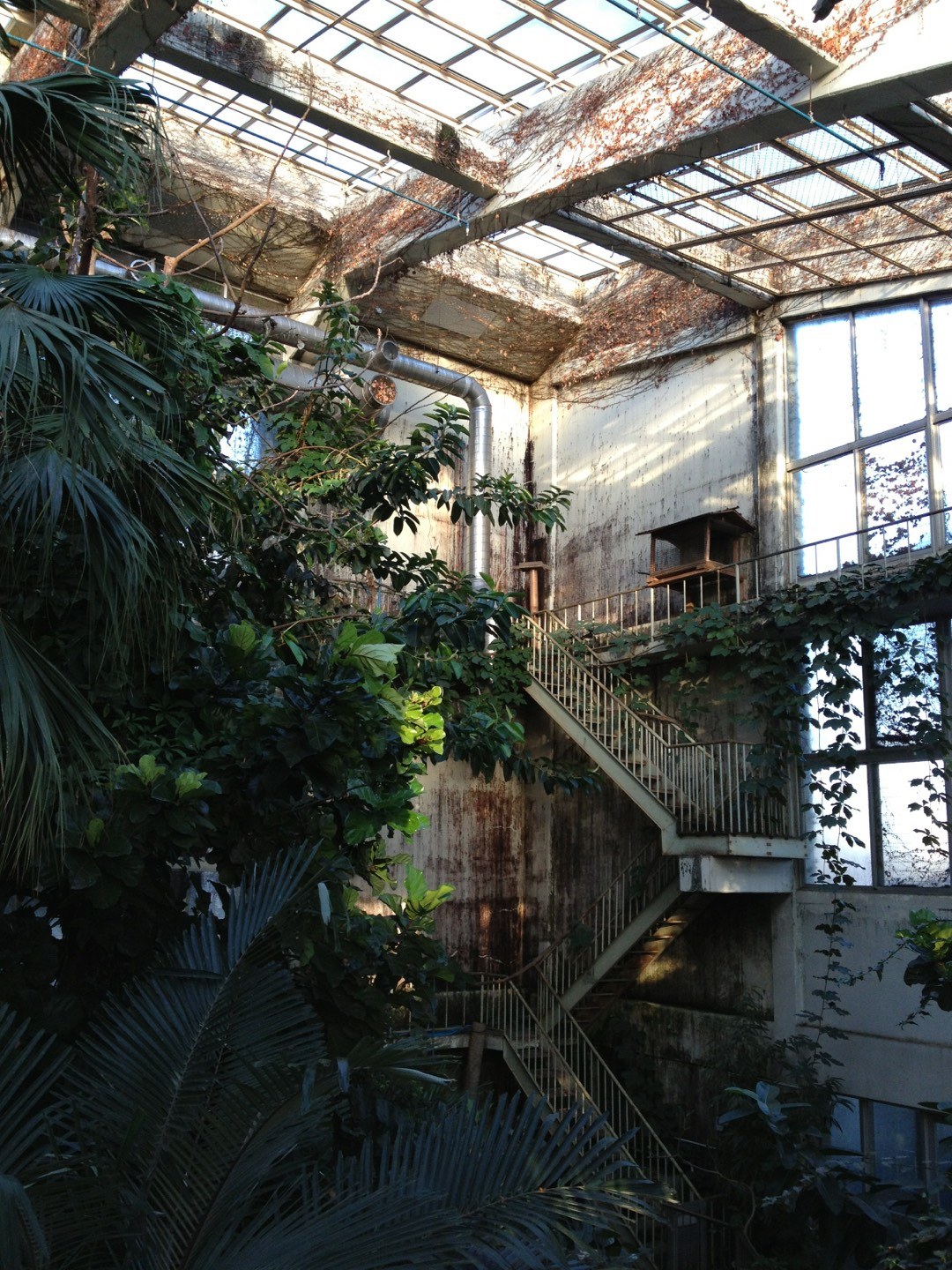 This photograph above has been floating around on my To-Find-Out-What-The-Heck-This-Place-is List for a while. It's one of those semi-viral images that doesn't have any accurate information attached; not the photographer's name nor the exact location it was taken (trust me, I reverse-searched this image for the owner until the end of Google– no luck). But today was the day that I decided to cross this one off my list and do a little armchair exploration to find the abandoned jungle in the photo. (And if anyone can help me identify the photographer's name for the above photo ↑ I think we'd be doing them and the internet a big favour).
I'll spare you the details of my keyword search variations followed by Google translation entries, but eventually, I arrived at Irozaki Jungle Park, Tokyo's gigantic abandoned botanical garden. I was led to this overgrown path by Japan-based blogger and urban explorer Fury J, who's specialty is to cruise ruins around the Kanto region and Shizuoka prefecture. We join him down the rabbit hole to discover this abandoned jungle through his lens… 
Does anyone else feel like they're about to enter Jurassic Park?
Located in the large mountainous Izu peninsula, along the coast just a little to the west of Tokyo, this was a popular theme park that opened in 1969, but the concept aged badly in Japan's growing consumer culture which constantly demanded the latest and greatest in entertainment and attractions. The park closed in 2003 when visitor numbers fell to a record low and all 12,000 square meters of the place has been deserted ever since.
And it seems we've now entered the velociraptor's pen. Where's the goat? Okay, I'll stop.
At 12,000 square meters, I think that might just make it the largest abandoned botanical garden in the world. Made up of numerous greenhouses, vast and overgrown, one measures as large as 50 by 70 meters.
With questionable displays like this ↑ you might begin to understand why the park couldn't keep the visitors numbers up.
So that's my itch scratched for the day. Oh and I hope you enjoyed the tour too. You can see more photos on Fury J's blog if you're interested. And you can get your fix of abandoned greenhouses in my brief compendium dedicated to just that.