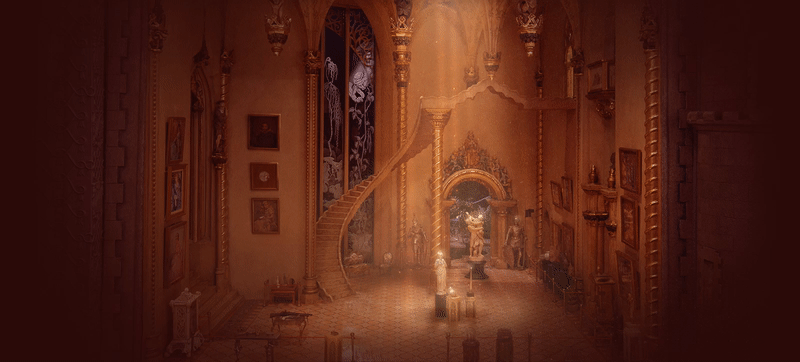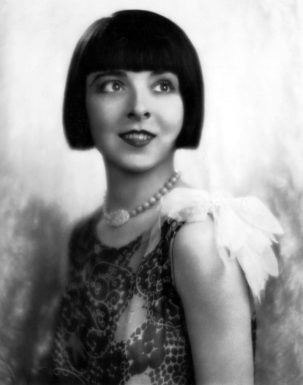 Of her most famous film, Jazz Age icon F. Scott Fitzgerald proclaimed, "I was the spark that lit up Flaming Youth, Colleen Moore was the torch." She was a chief rival of Clara Bow and became one of the highest-paid and most fashionable movie stars in 1920s Hollywood. Colleen Moore had two passions: movies and dolls. Over the course of her film career from 1916 to 1934, she appeared in over 60 films, unfortunately, many of her movies are lost, including her most well-known film (only one reel of Flaming Youth is still in existence). While her movies did not survive, Colleen Moore lives on through her second passion… dolls.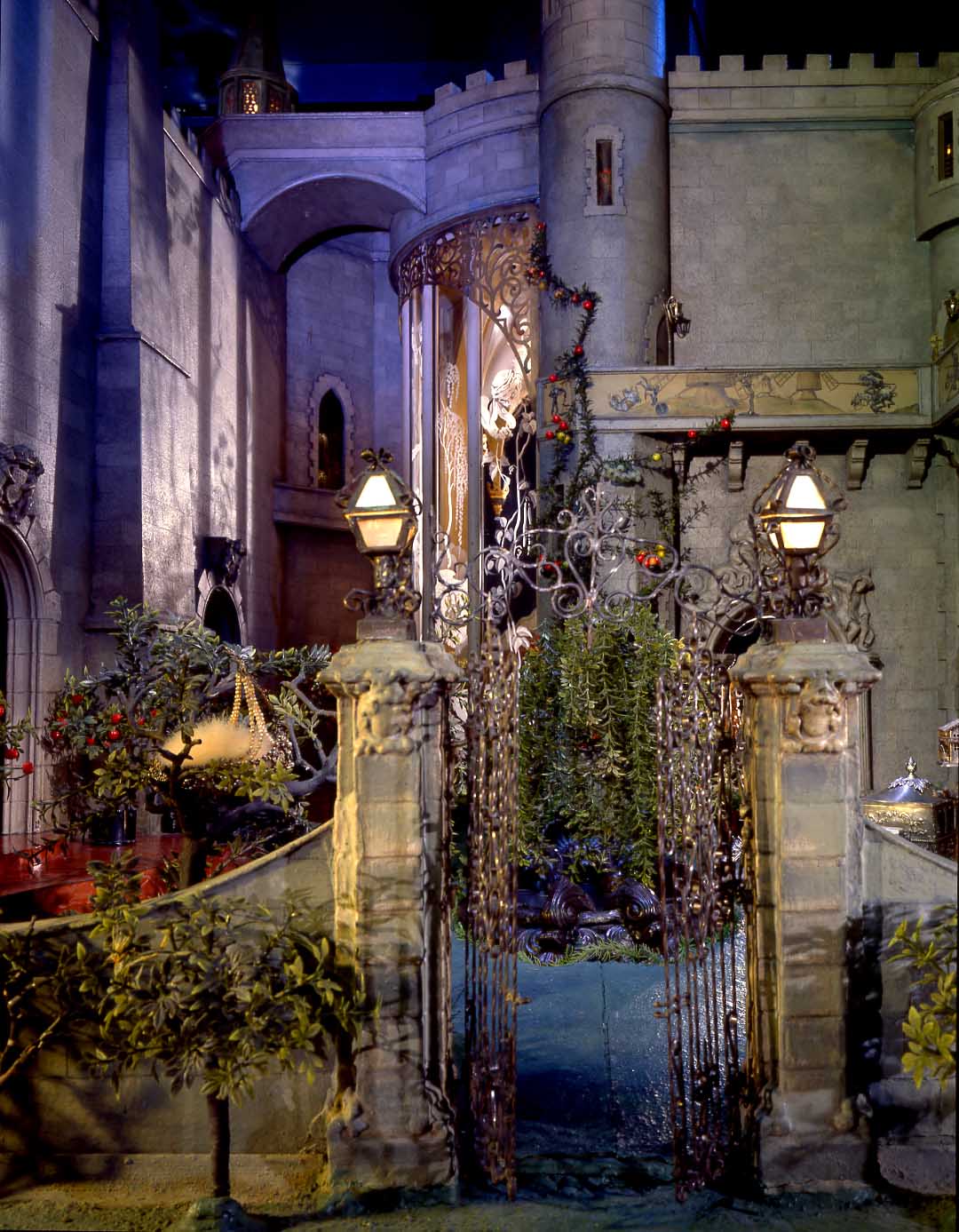 Her love of dolls led her to use the money she earned in Hollywood to create an over-the-top dream dollhouse that cost nearly $500,000– $7 million in today's money. It was built between 1928 and 1935, during the height of Colleen's career, with the help of 100 designers and craftsmen.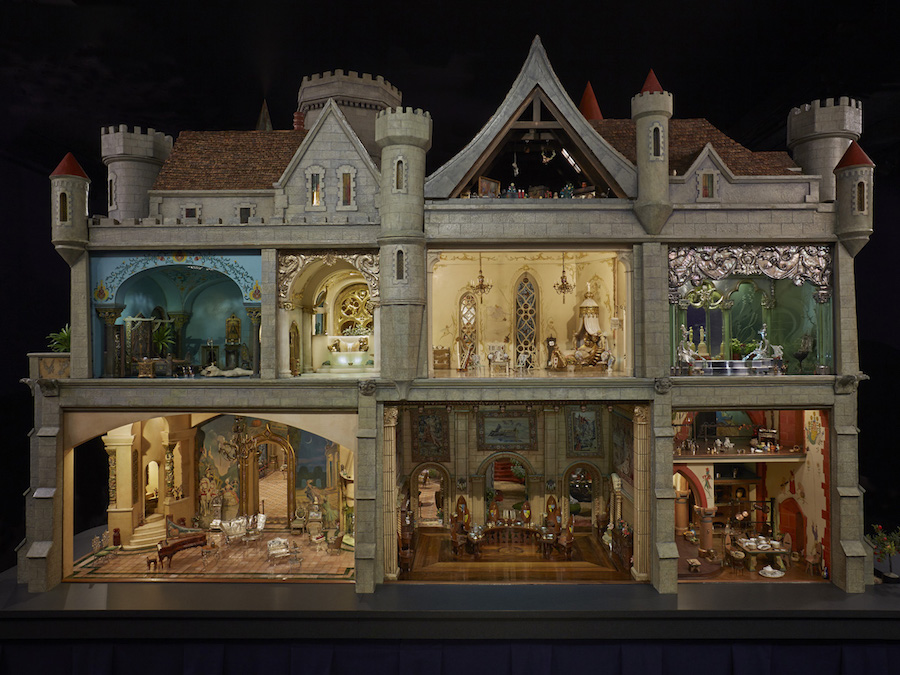 The 9 square foot, 8-foot tall dollhouse is actually more of a mini castle, and takes inspiration from around the world. It has a staircase inspired by the Spanish steps in Rome, a mini version of King Arthur's round table, and paintings of classic fairytales on the ceiling of the Great Hall.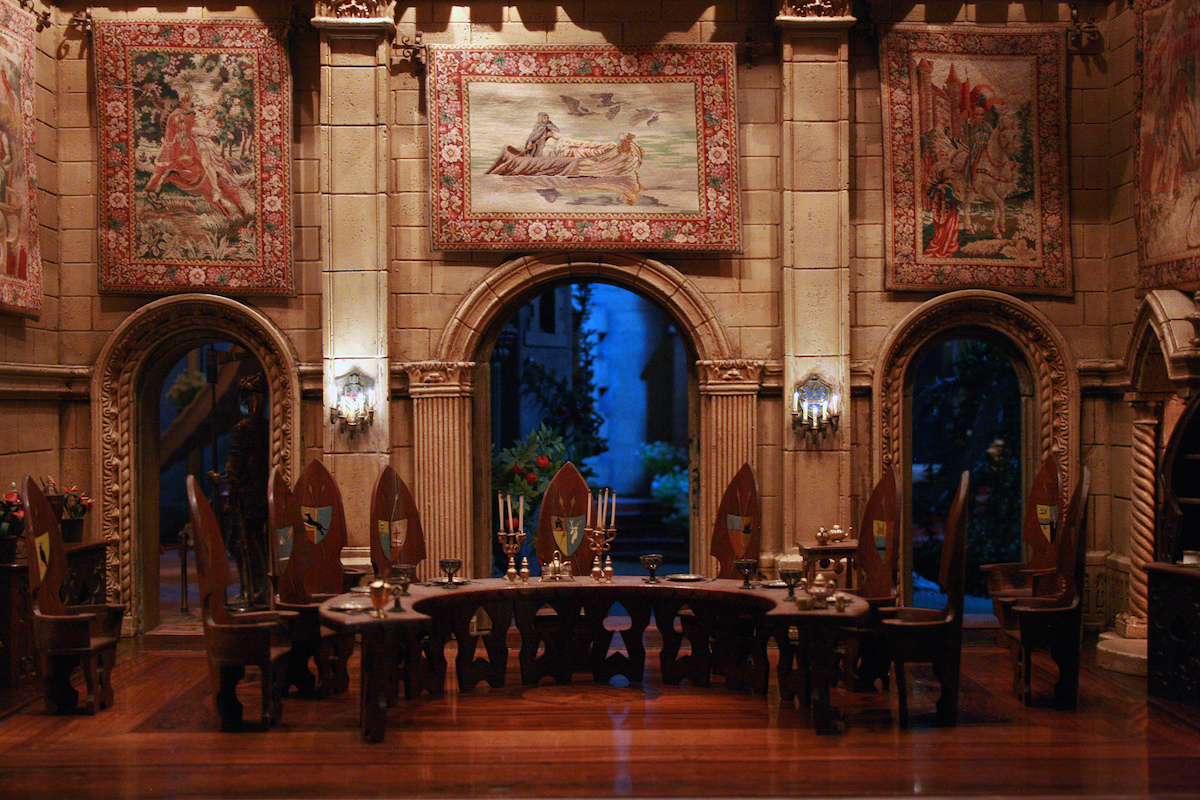 There's an emerald-and-diamond Russian icon in the chapel, and statues of the Egyptian goddess Isis. The dinner service in the kitchen is inspired by one in Queen Mary's dollhouse at Windsor Castle. It even has a solid-gold cornerstone laid by Franklin Roosevelt's mother, Sara.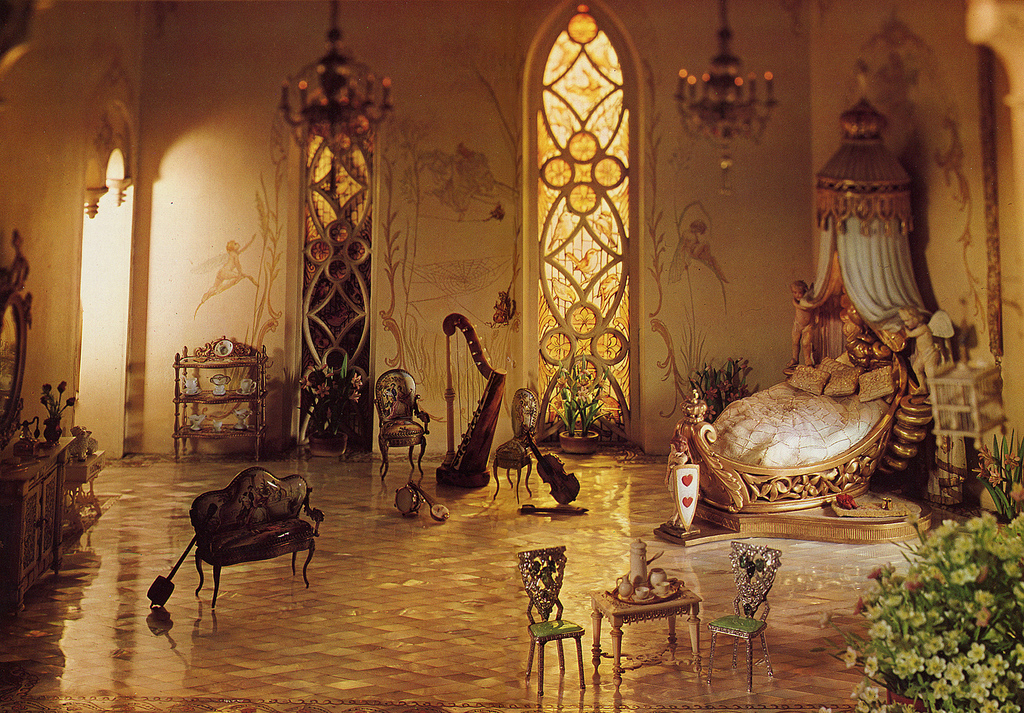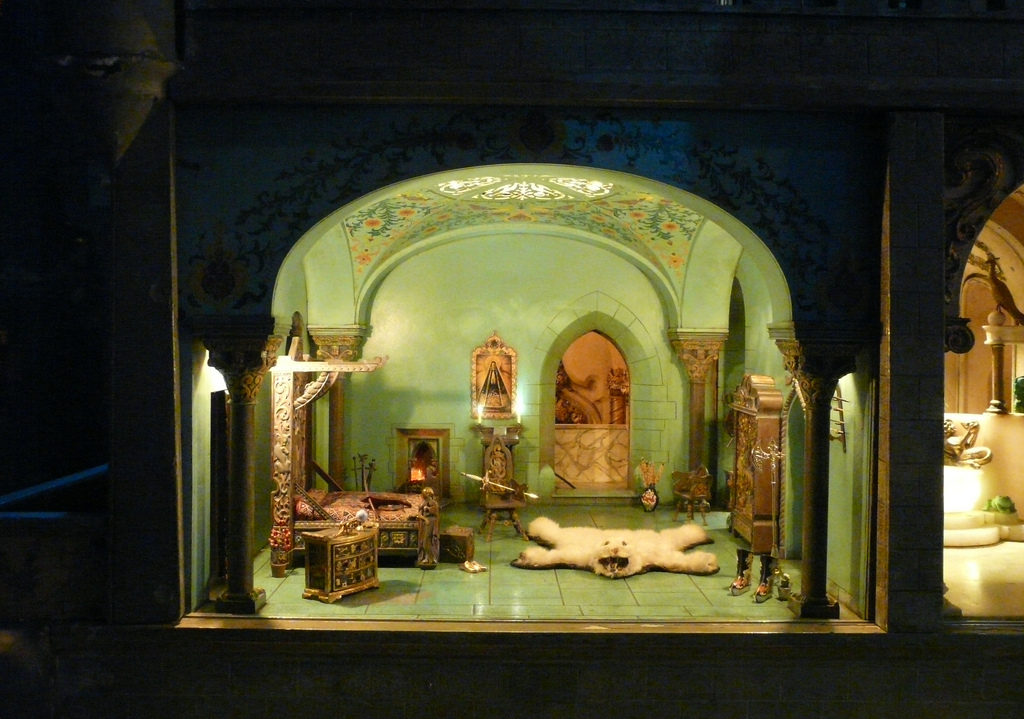 The finest materials were used in the dollhouse's construction, including etched ivory doors and floors made of carved ivory, rose quartz and jade. The chapel has stained glass windows and a gold altar, and on display in the Great Hall is a tiny pistol that fires silver bullets. There's even a tiny platinum ring with a full cut diamond that's so small, it can't slide down a straight pin.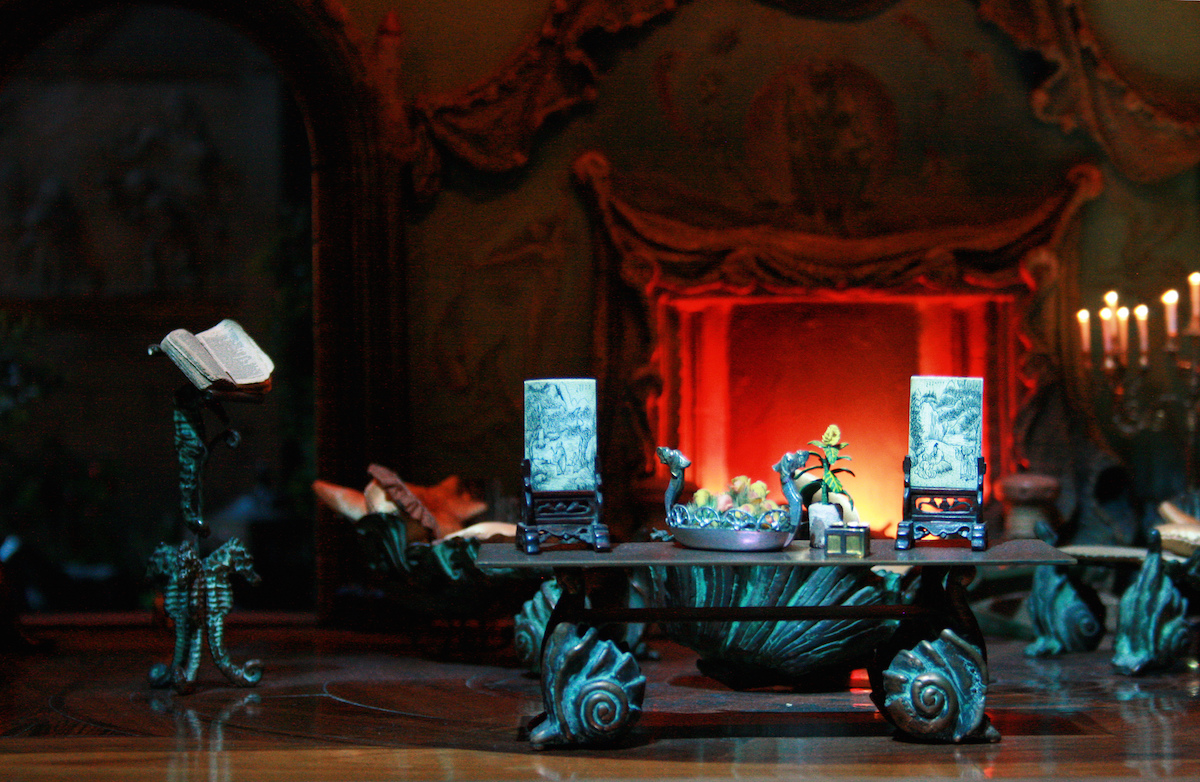 Some objects found inside are antique or genuine historical artifacts, including a 2,000-year-old Egyptian kohl jar.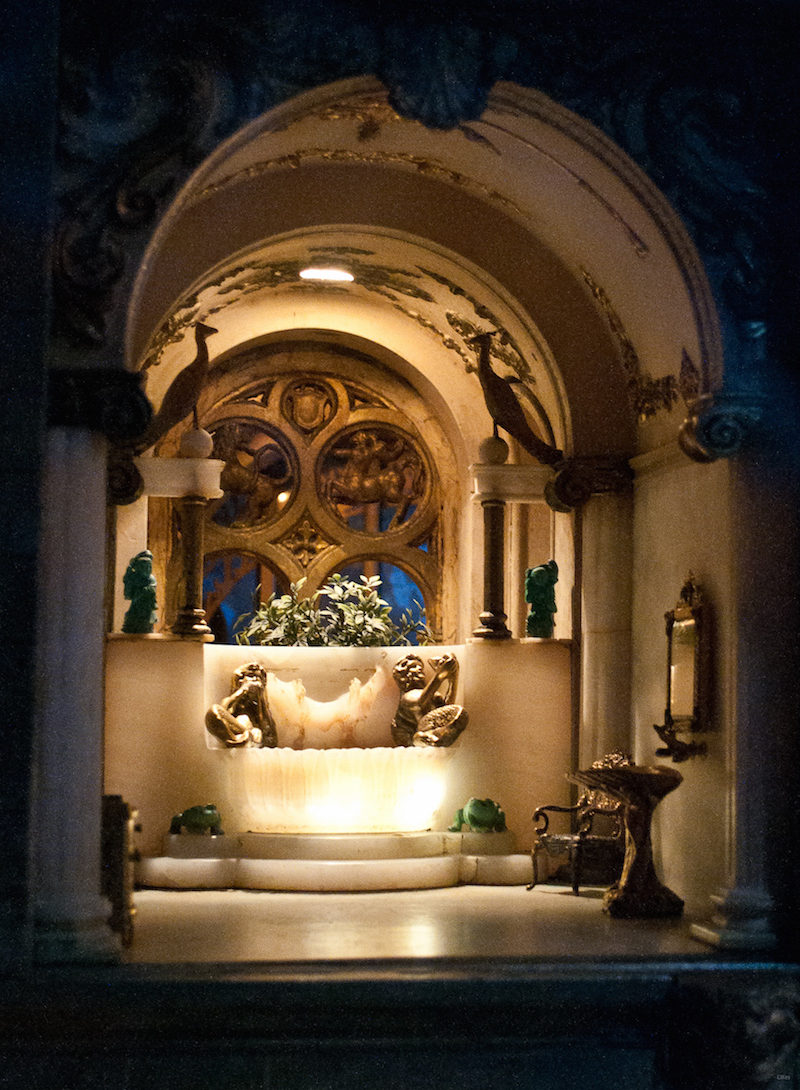 It has all of the amenities of the day, including electricity that lights up light bulbs the size of grains of wheat set in tiny gold chandeliers studded with precious jewels, and running water in the alabaster bathroom.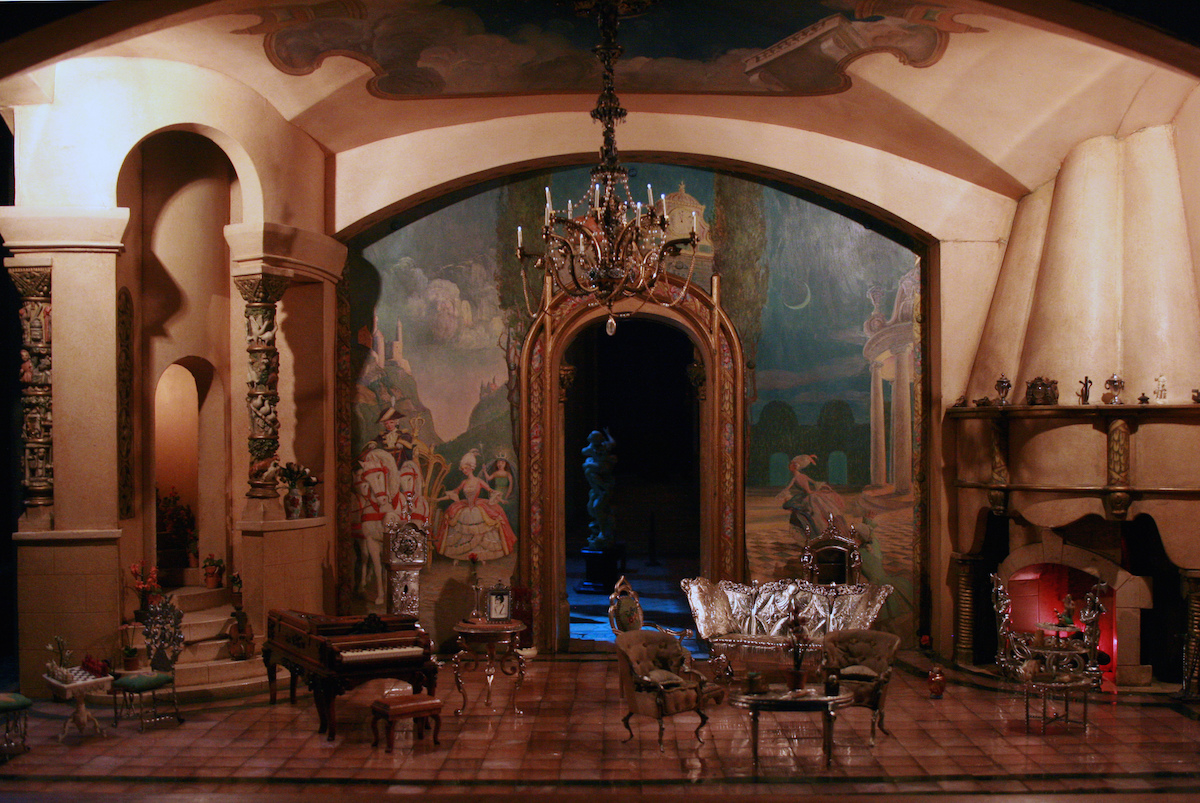 It's also fully furnished with approximately 1,500 miniatures, including original paintings by artists– one Walt Disney himself– and a whole library of minuscule, handwritten books, including the smallest Bible ever written, an organ, and a radio.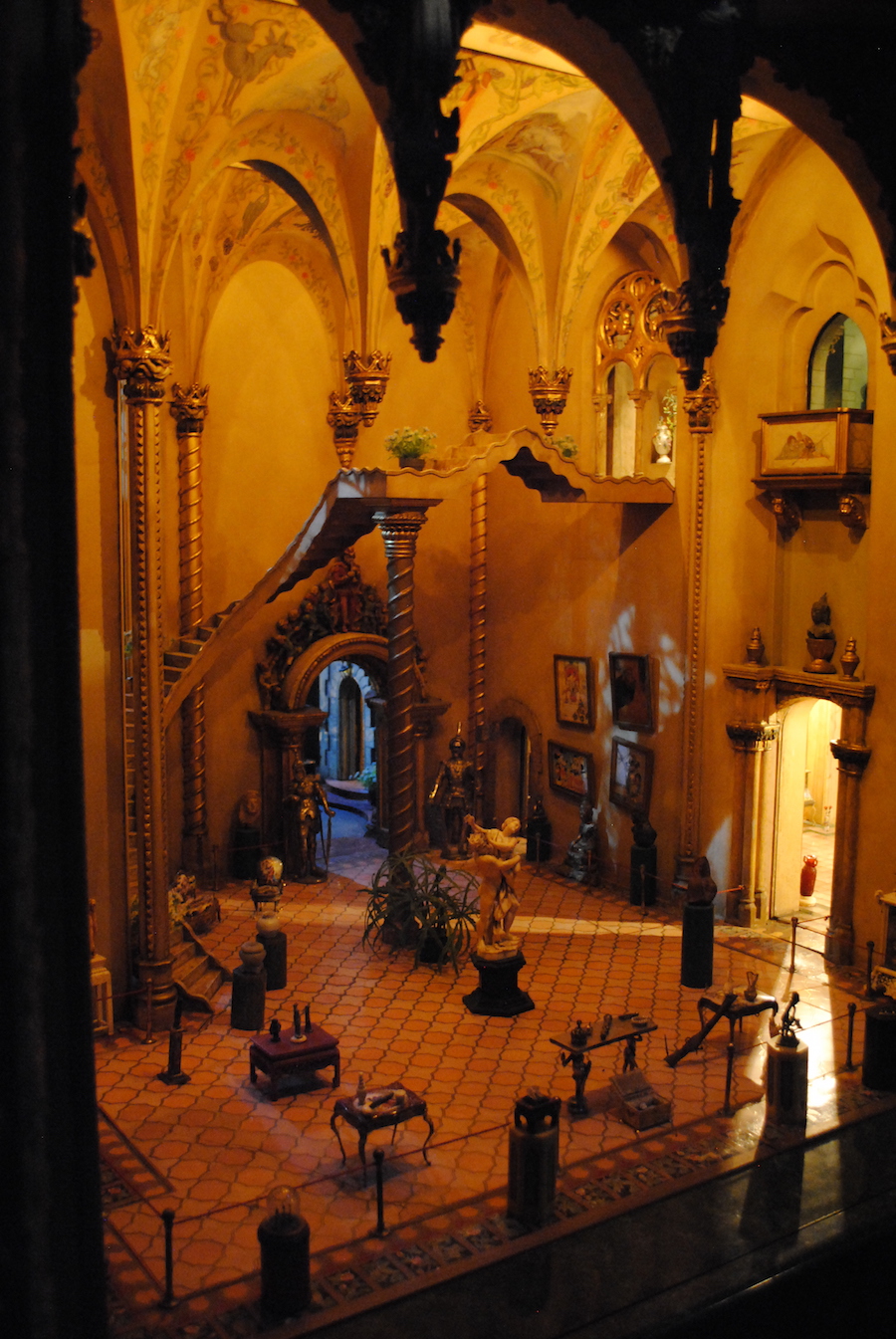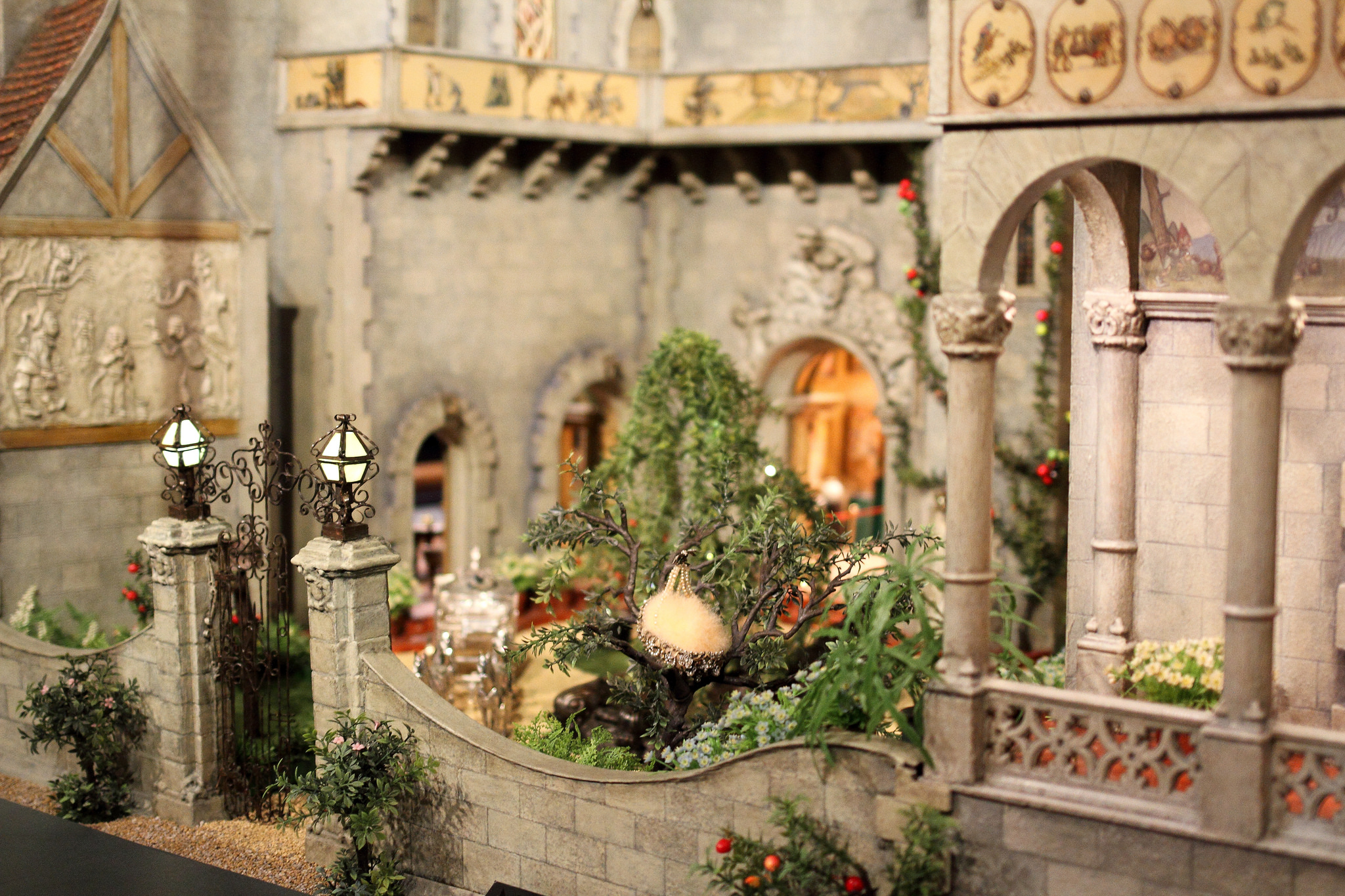 The country was in the depths of the Great Depression when the project was complete, so the dollhouse was put to use helping those in need. It was sent on tour where it was set up in department stores across the country, and raised over $500,000 for children's charities.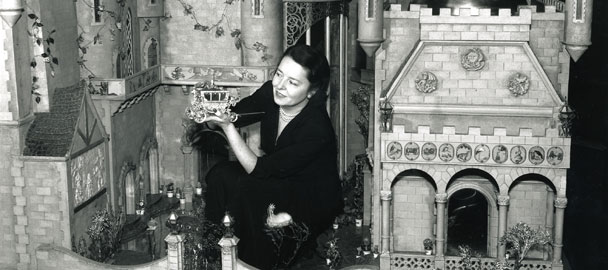 It was donated to Chicago's Museum of Science and Industry in 1949, where it has been on display ever since. It even underwent a restoration recently, just like any regular house from the early 21st century might.
By Julia Hider