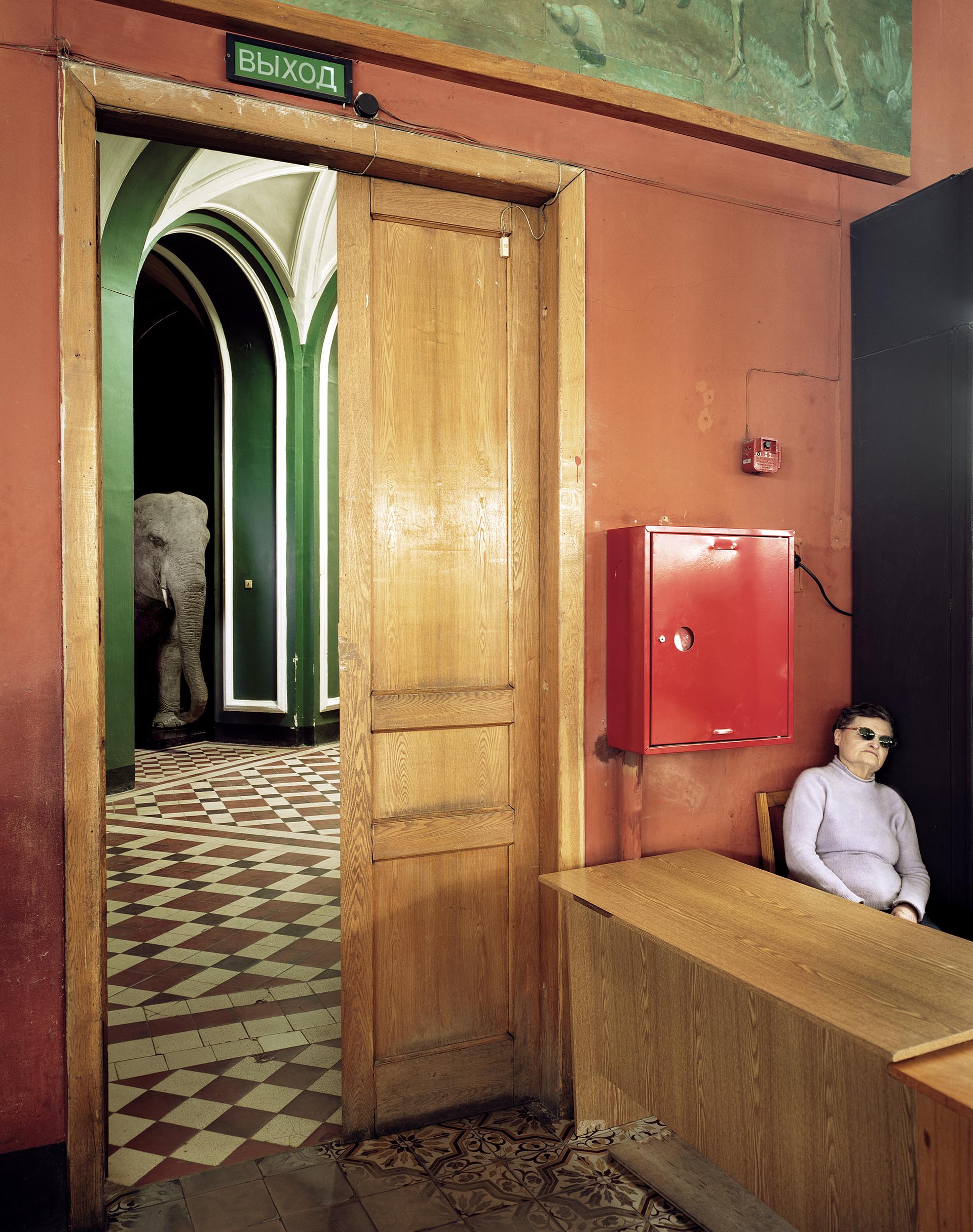 I remember when I first saw one of Frank Herfort's photographs and thought it looked like a movie still from some iconic film that I'd somehow never seen. He has spent the better part of the last decade capturing the everyday oddities of Russia and its public spaces in all their peculiar glory. He's one of those photographers that constantly has me asking– how was he there and ready with his camera for that perfect moment? So I decided to email the guy and ask him.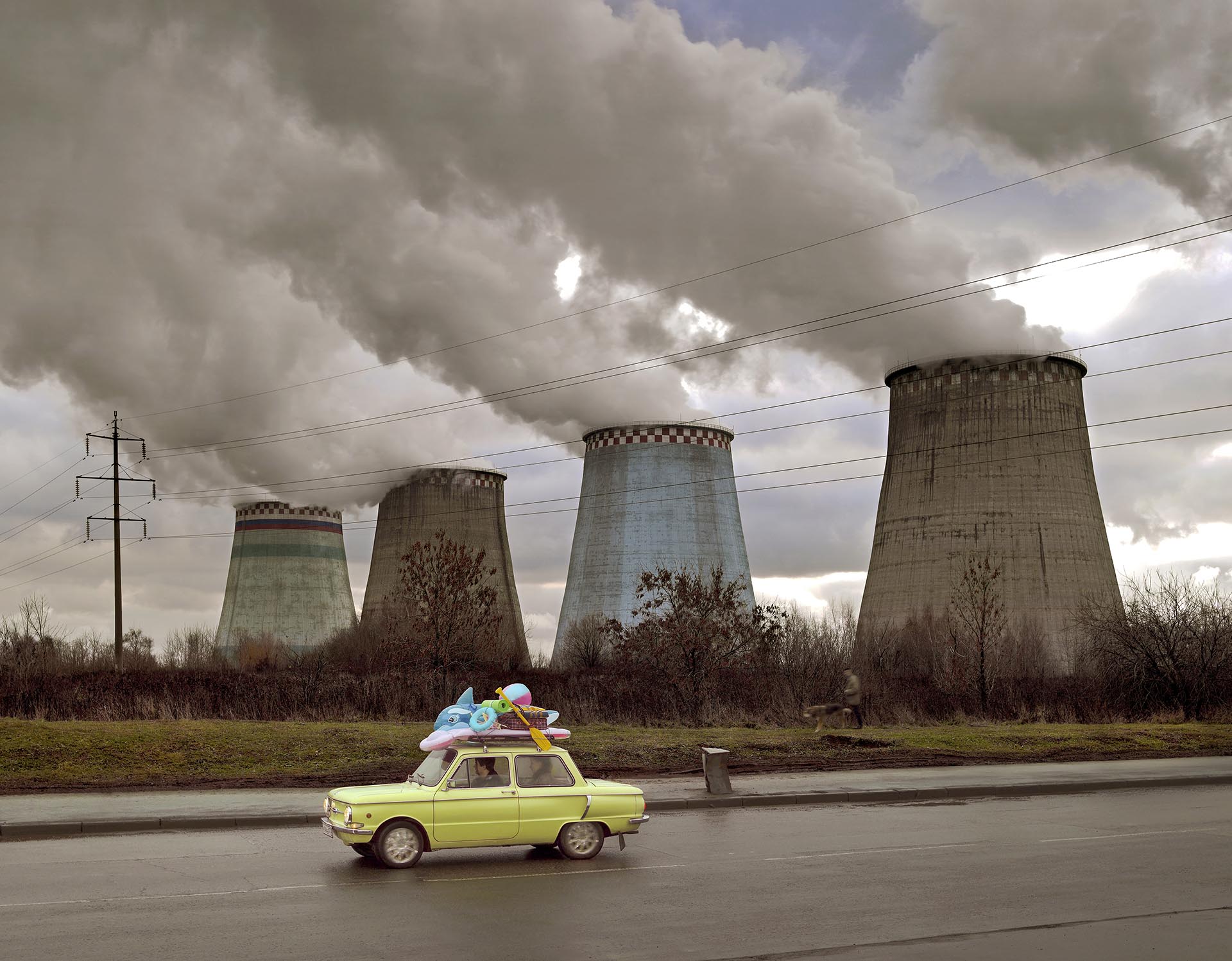 Many of your photographs seem almost too strange to be true. Are all of your "Russian Fairy Tales" natural moments you've captured?
The moments I captured in my 'Russian Fairy Tales' are all real, but sometimes I asked people again to pose or take some positions which I could not get in a certain moment.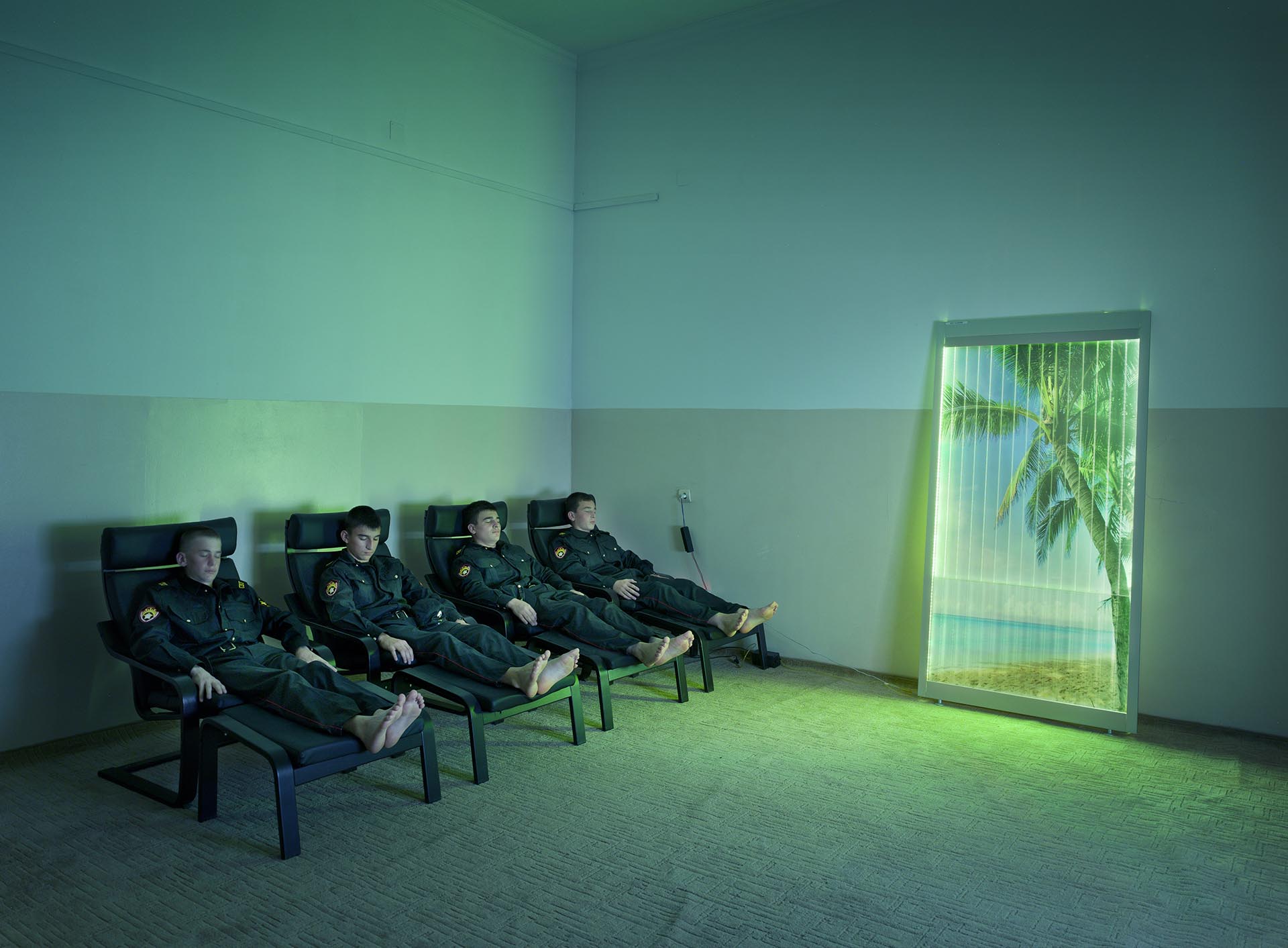 What's the story behind these guys? ↑ 
This is a psychology-training room at a military academy in Grozny. The young boys and future police and military guys are relaxing during an audio-visual session, due to a lot of psycho-stress of these young humans living without parents for a long time (they are just 15 years old).

Who is that man sitting by the giant ball in a forest?
He's mushroom collector, who frightened me, because he came suddenly out of the forest from nowhere. So, I asked him to take a break next to the ball (it seems to be a former soviet Antenna).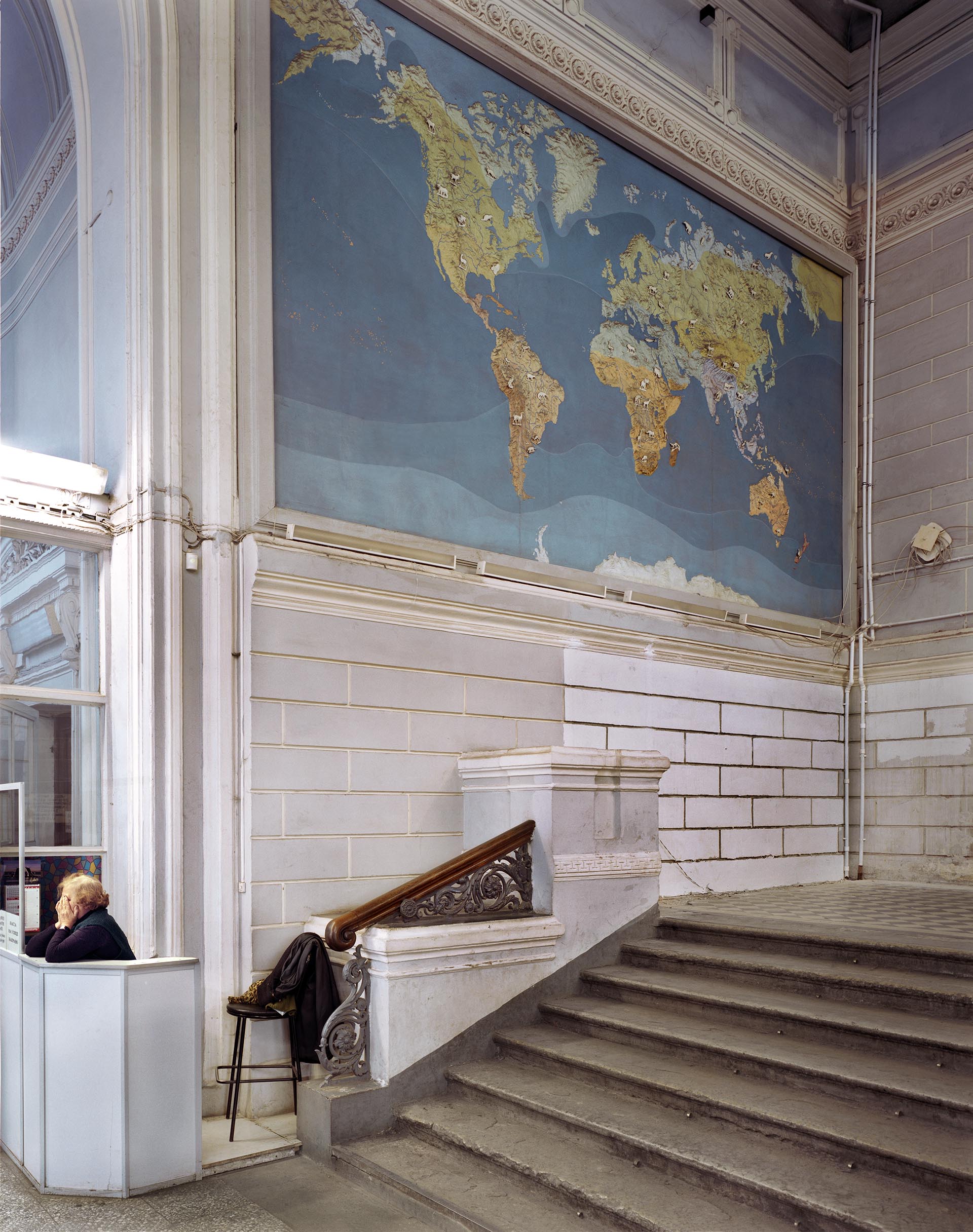 The Geographical Institutut and Museum in St Petersburg.
Herfort was born in communist East Germany, before the fall of the Berlin Wall in the city of Leipzig, which might explain his attraction to the peculiar ambiance and oddities of post-Soviet Russia.
"I never see photography as work," says Frank. "It is my passion and my life". Funnily enough, when he was a kid, photography didn't interest him at all. "I even hated it so much that I pulled out the film of my mothers camera to expose all the images and make them useless. But later on I realised that it is a perfect way of expressing things which you cannot explain in words."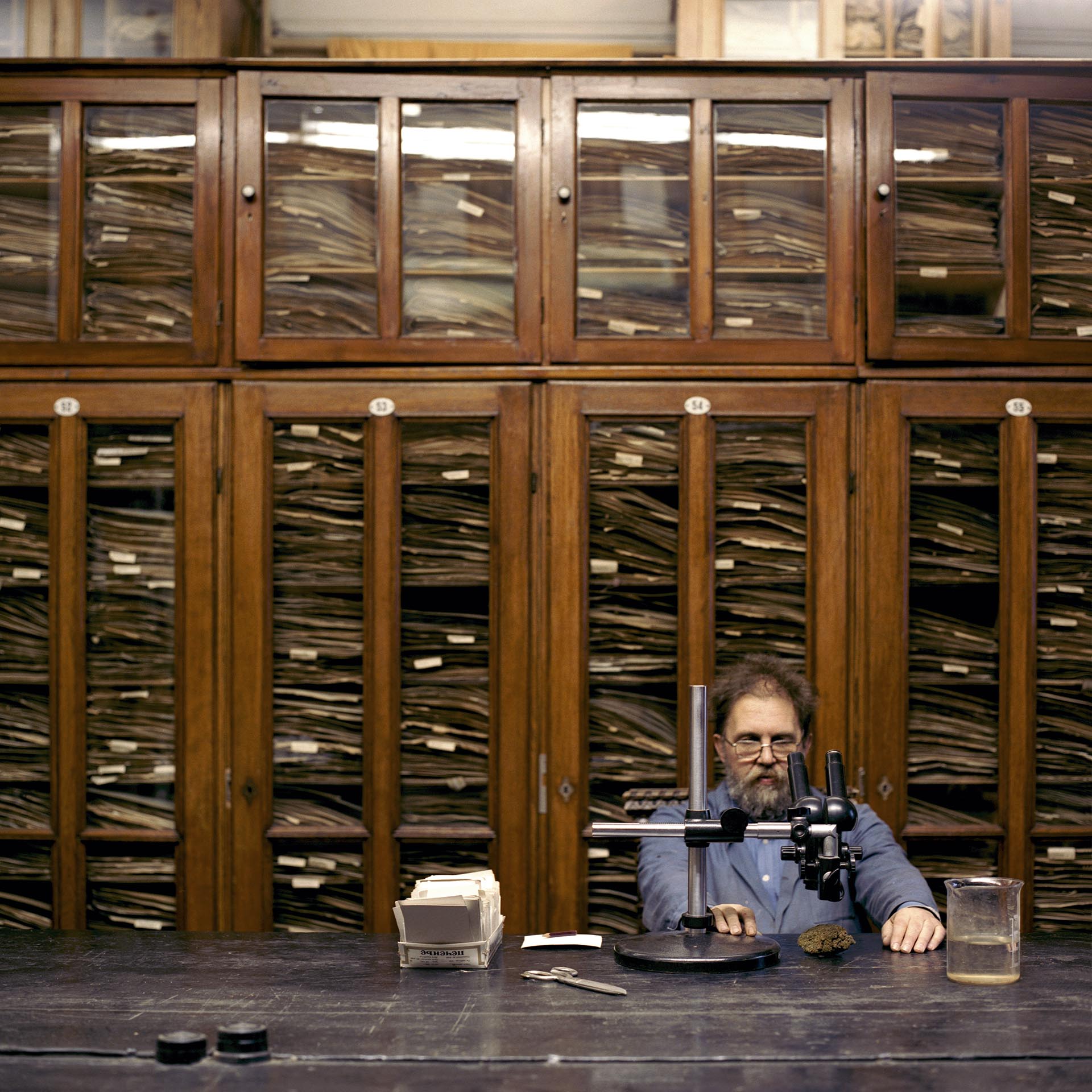 You are German, but do you speak Russian? Do you find it easy to talk to people in Russia and take their picture? Are they open to it?
My mother language is German, but I do speak also Russian (I'm based in Moscow and Berlin). Yes, it is actually much easier than talking to people from western Europe. Sometimes I need to stay even longer than I wish. Elsewhere people have no time or they're always checking if it's worth their time or not, and they're always afraid of being in the picture. Not in Russia.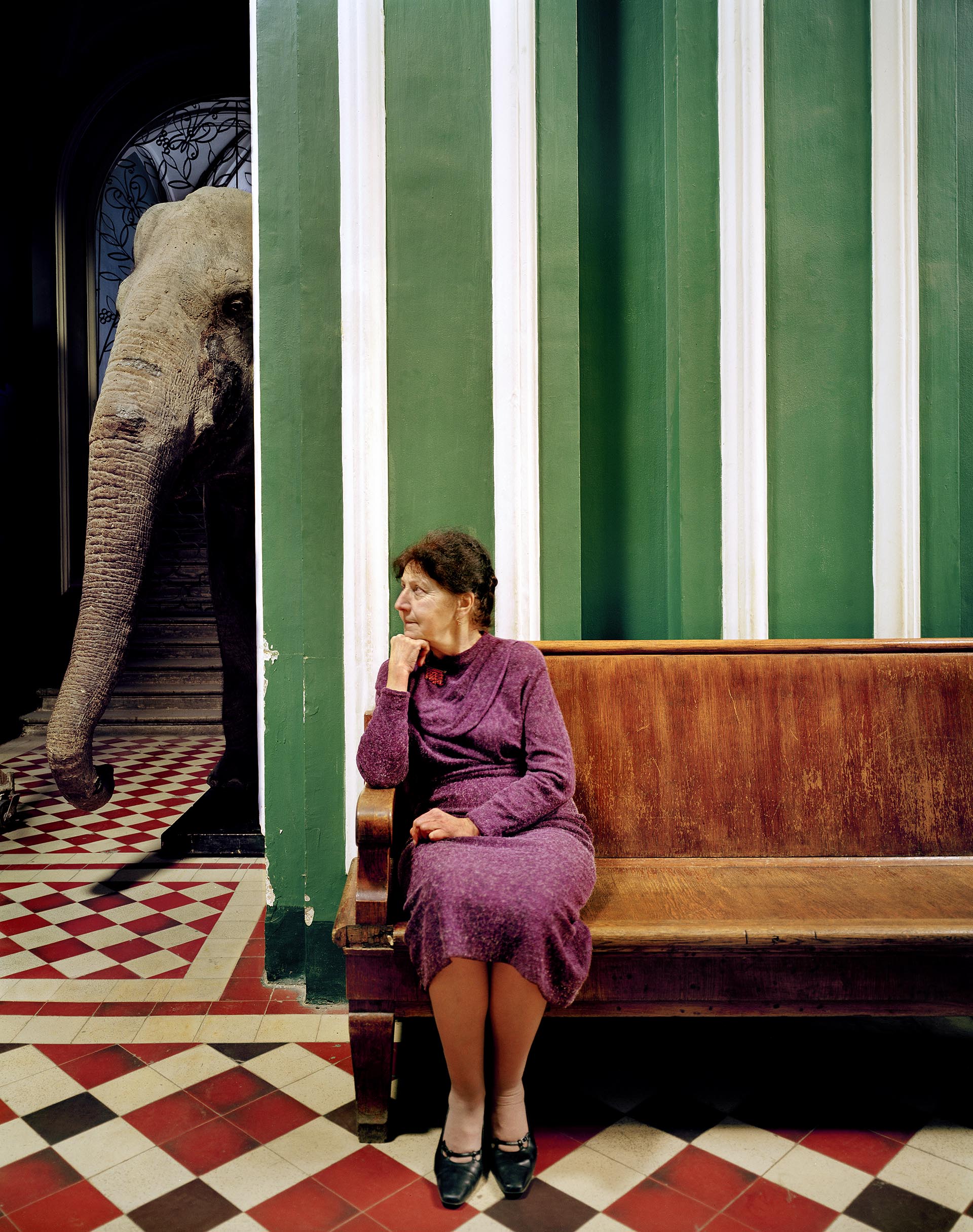 The Zooligicial Museum in Moscow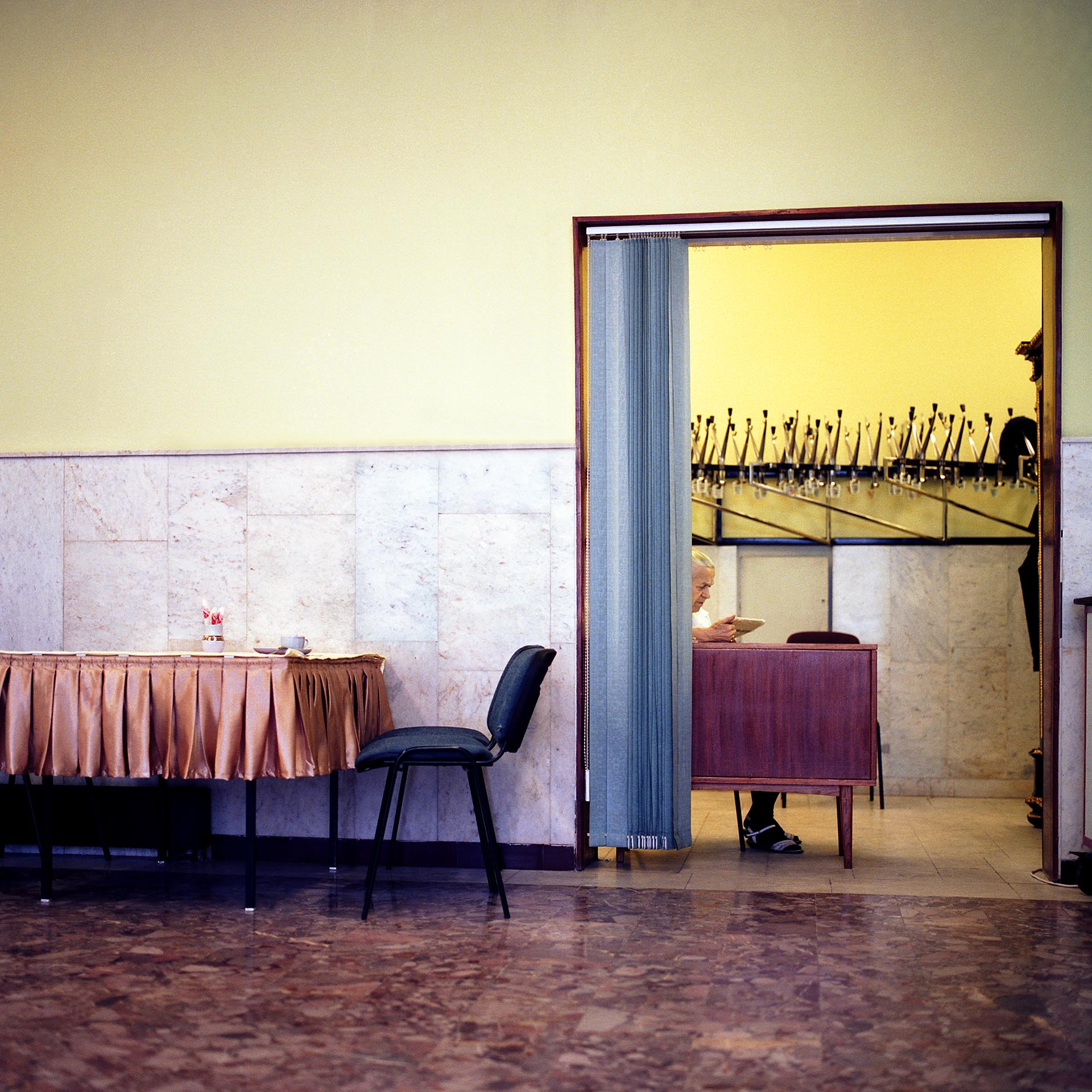 Kremlin's Theatre wardrobe in Moscow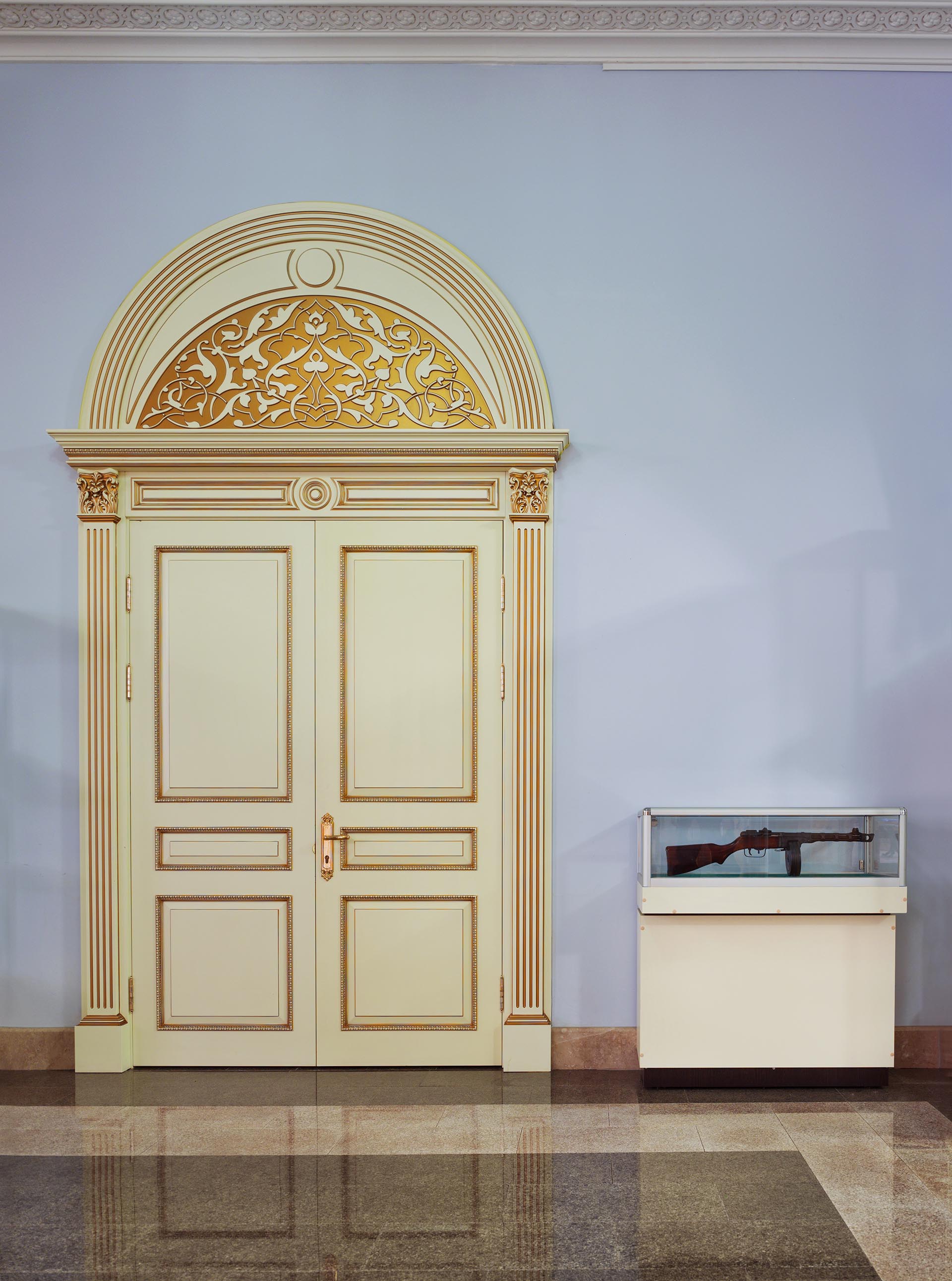 " Chechnya " photographed in Grozny.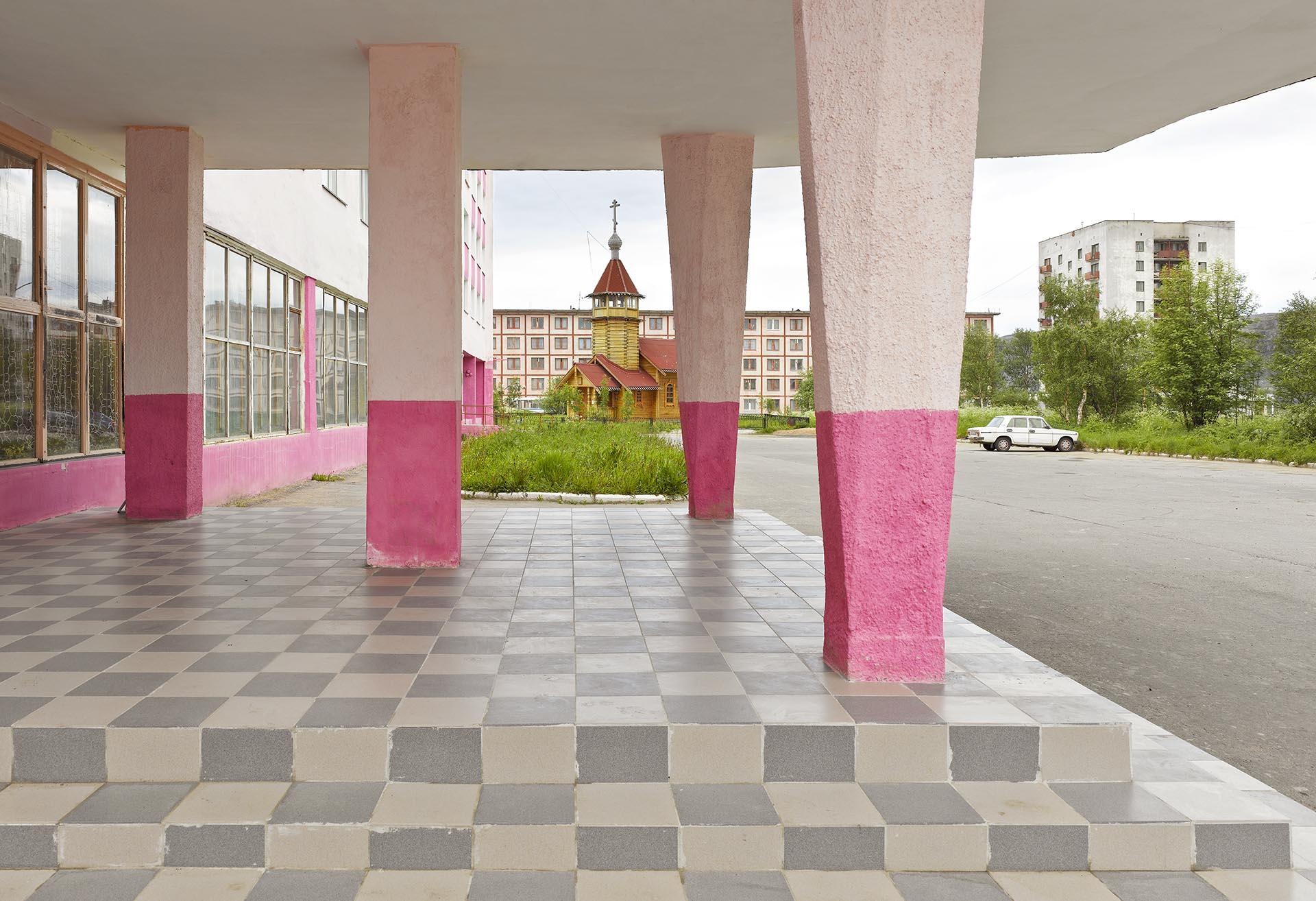 The entrance of a the only hotel in Polyarniy near Murmansk. Shooting time is night at 3am in July during the white nights. The small military city is still closed because its the base of northern Russian Navy, but Frank wasn't checked at the control point. The only document he had was a German passport. But at the reception they finally asked him how he came in and asked for additional papers. He went out, did the shoot and left the city to avoid further problems.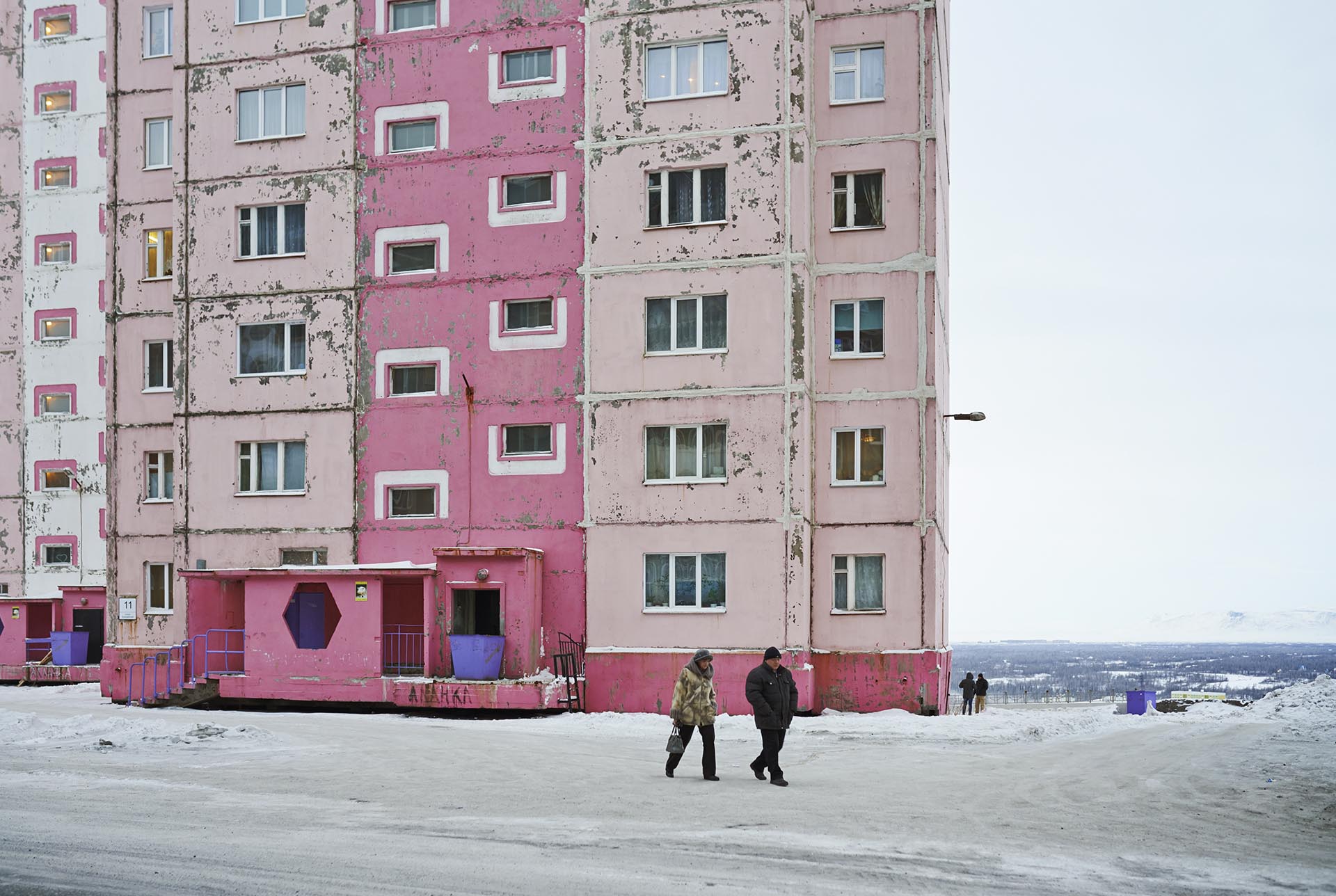 Pink residential house in Norilsk, Russia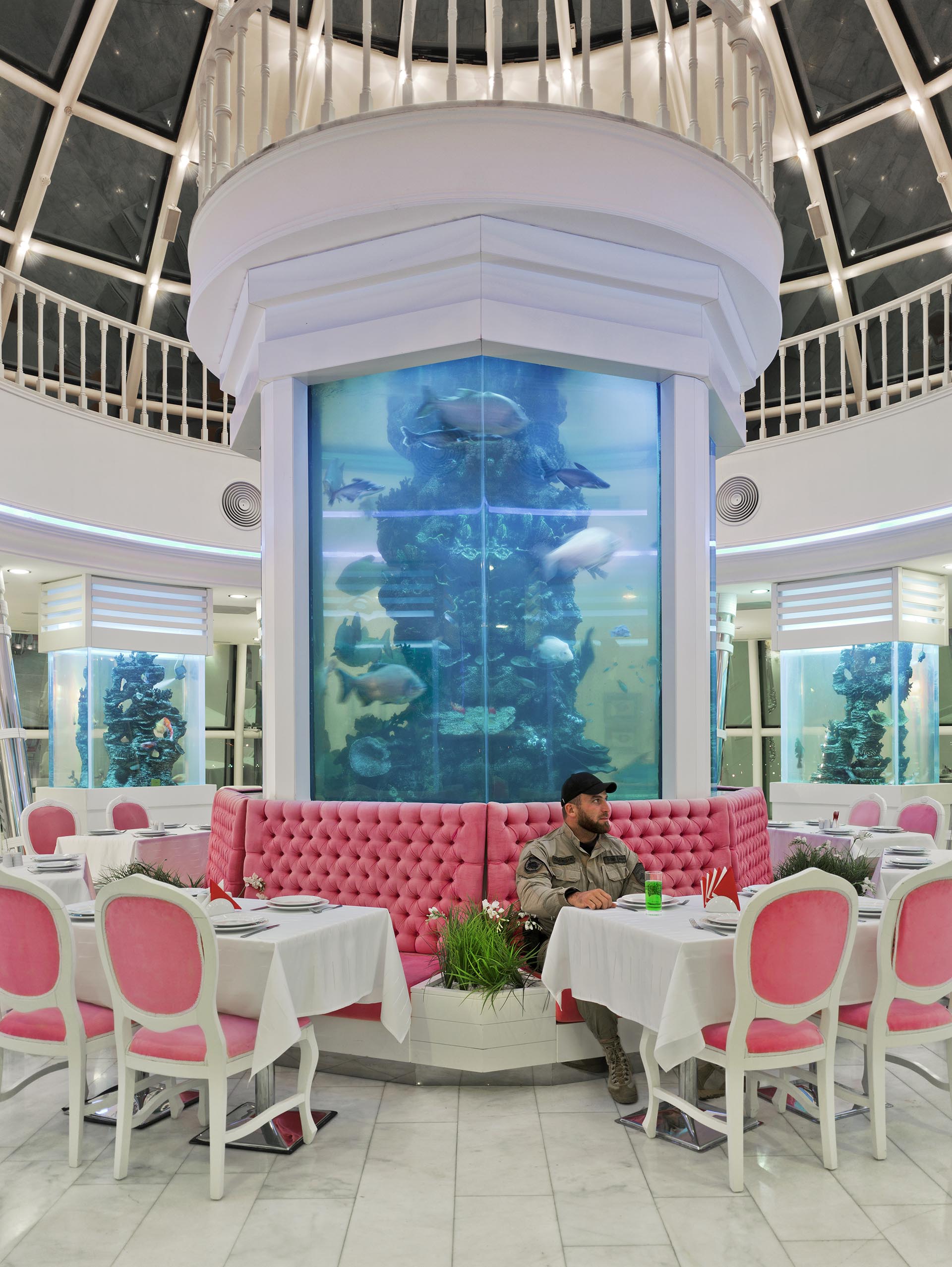 The Globusrestaurant in Grozny, capital city of the Chechen Republic, Russia. A guard of the Presidential Palace has been given the day off due to a Russian victory in a sporting event.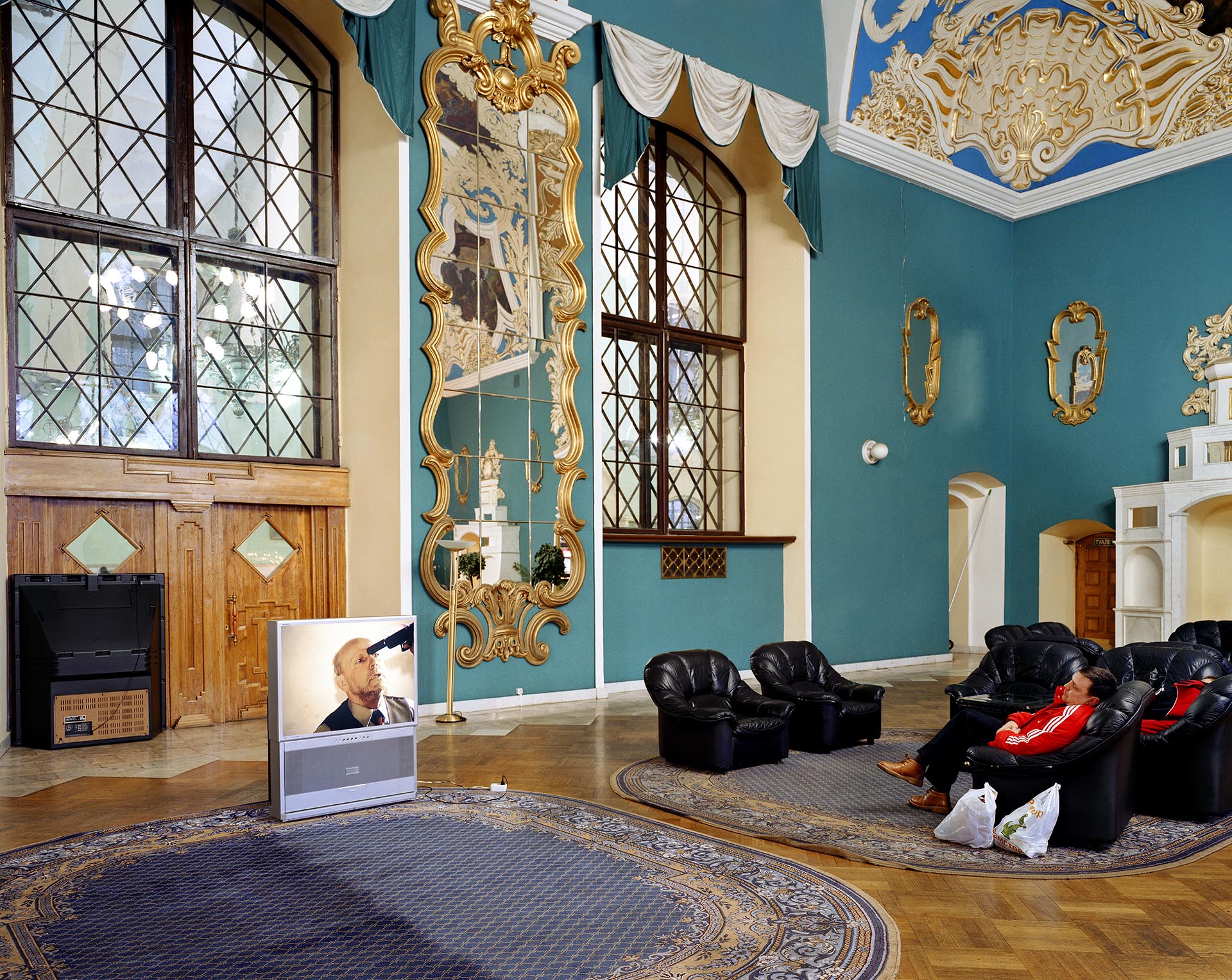 This is the VIP waiting room at Kazan Station in Moscow.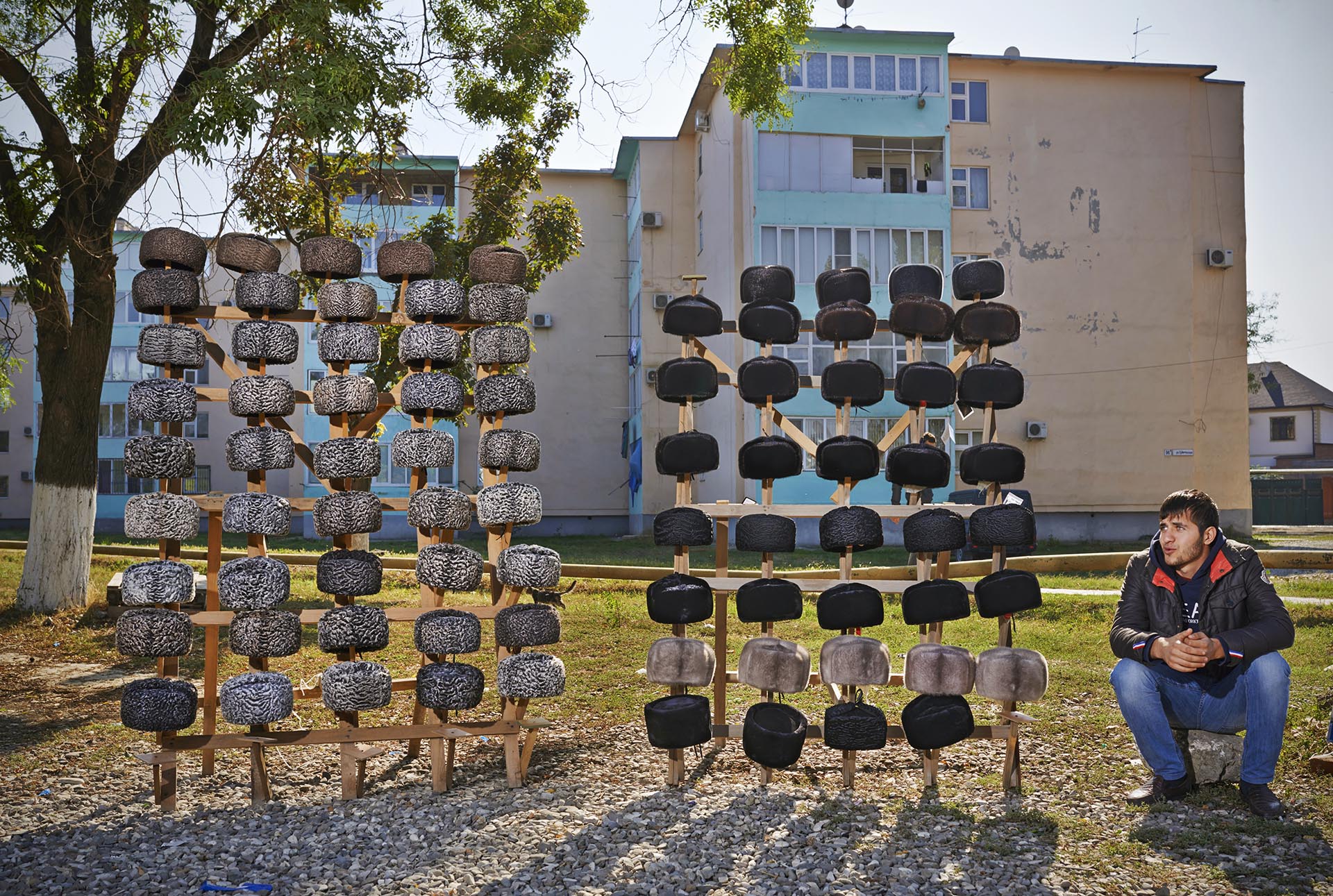 Chechen hat seller in Grozny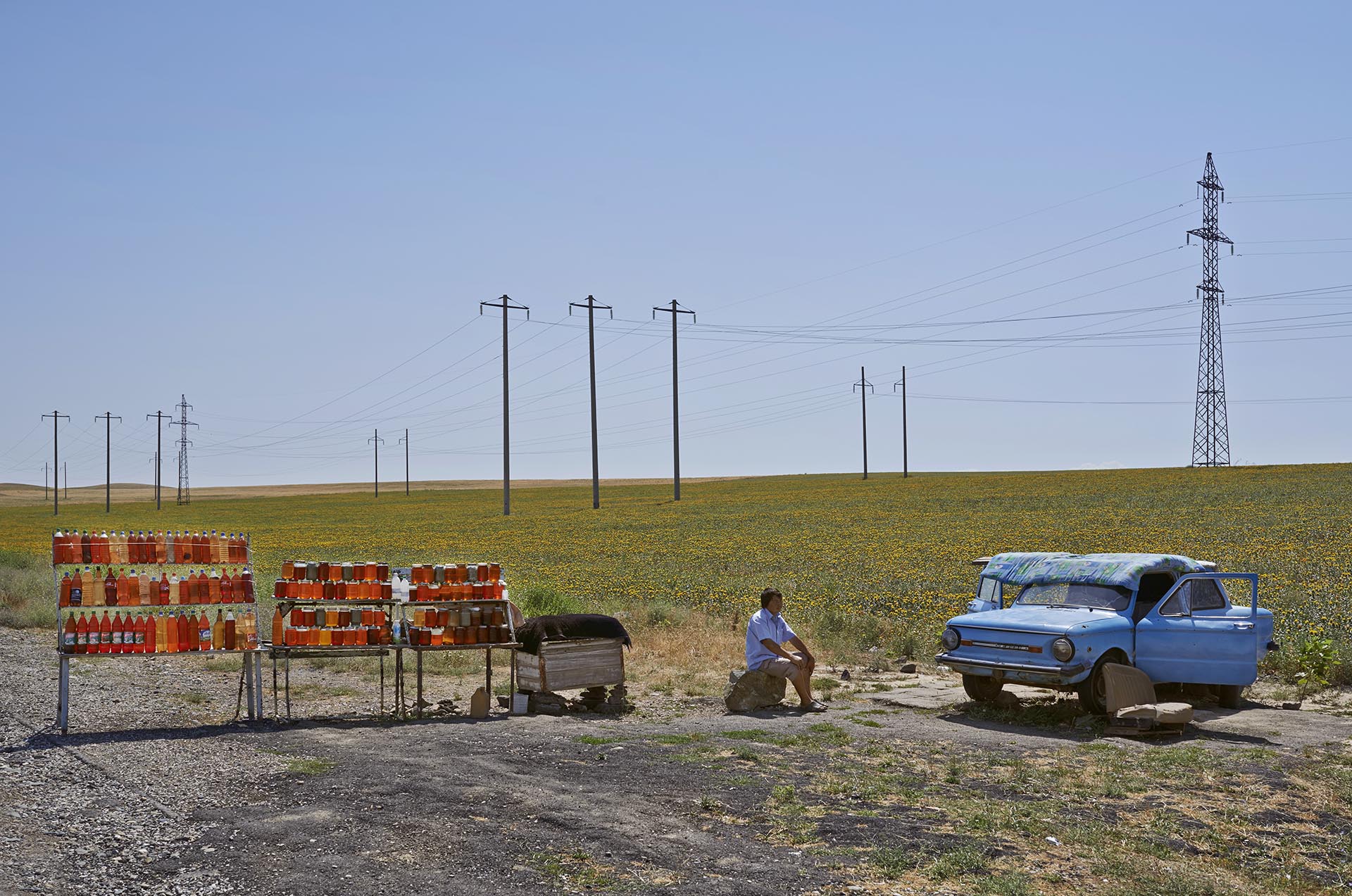 "Honey seller"

"Cash"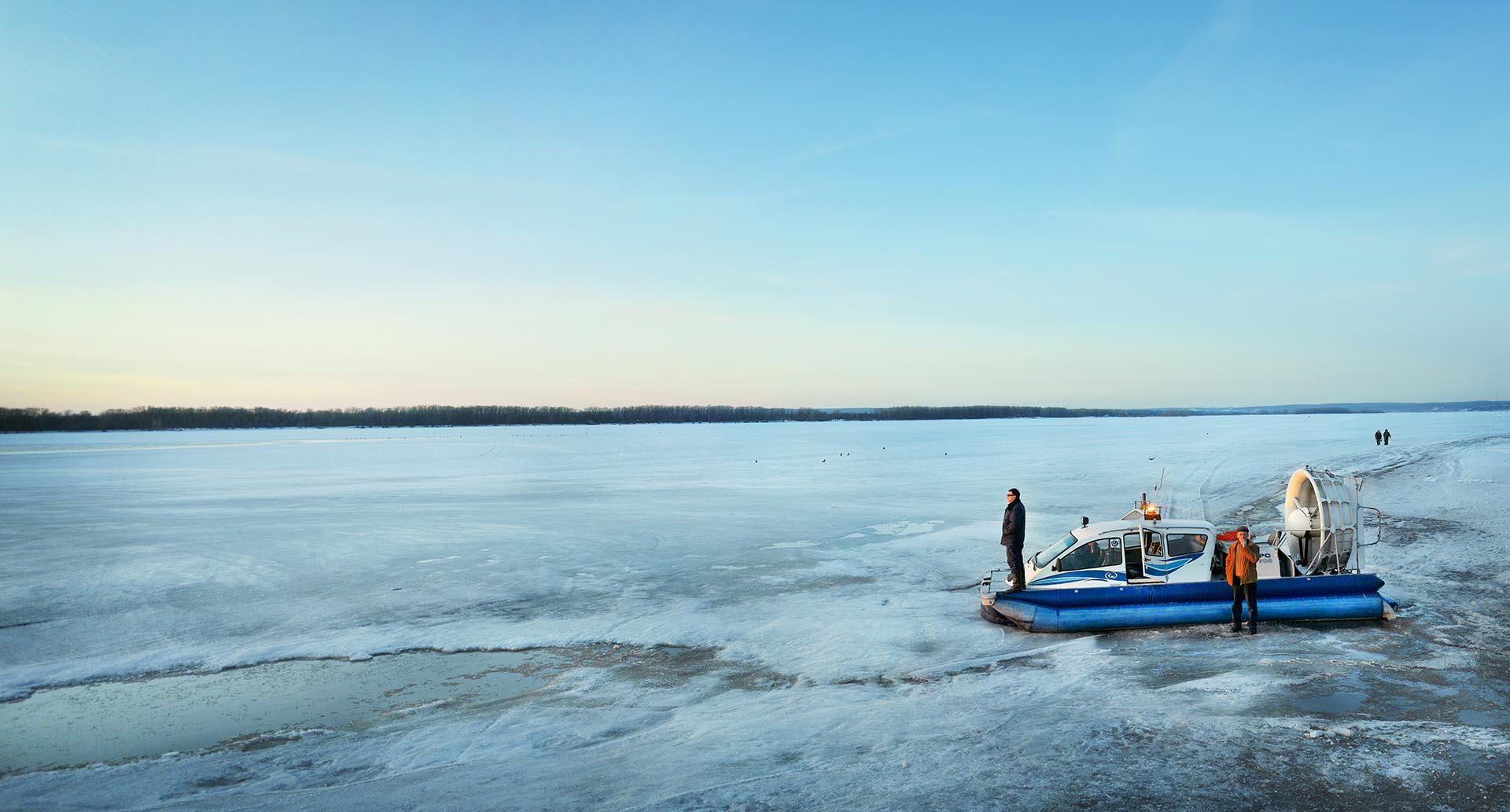 "Smelling Spring"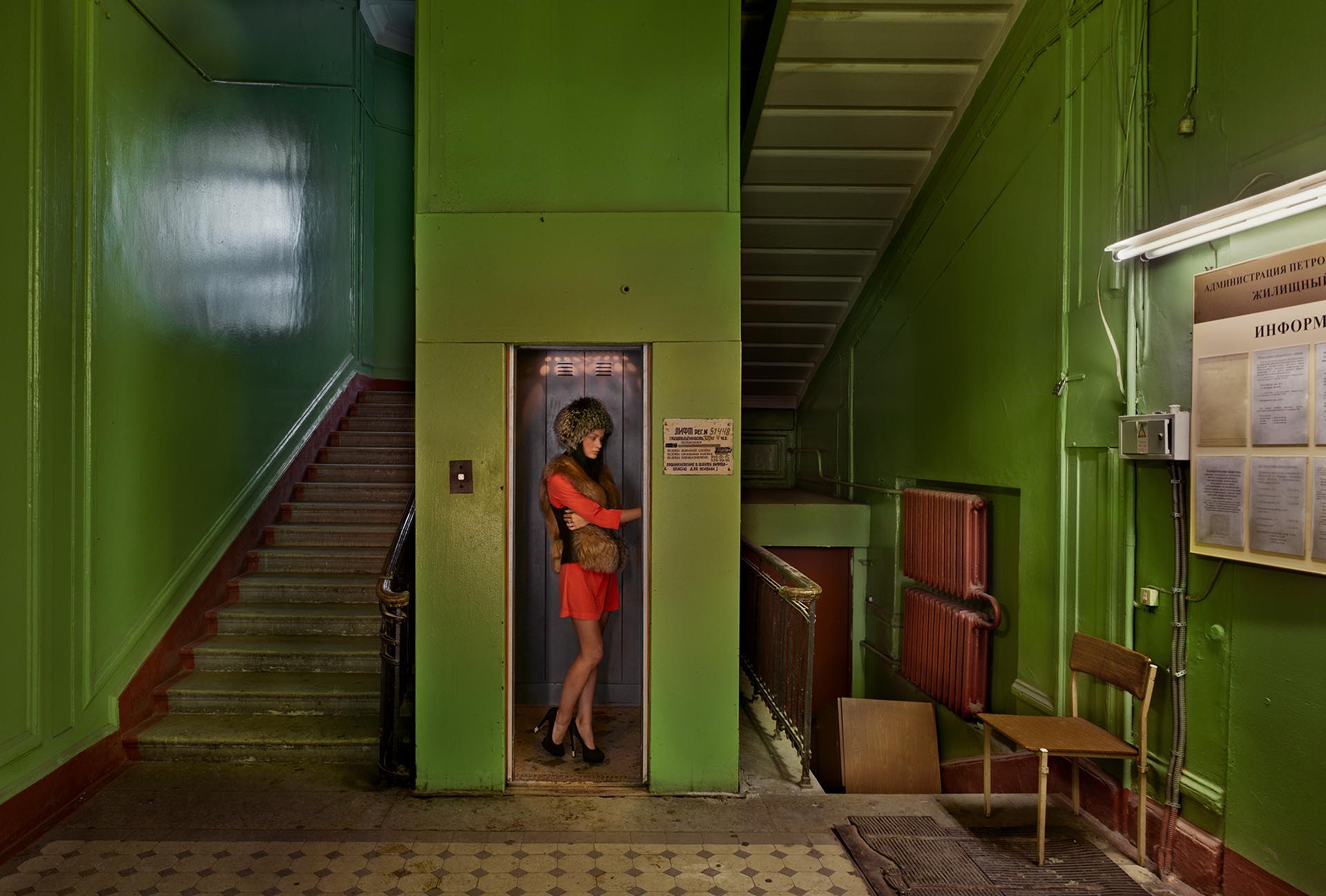 "Elevator to Kirov"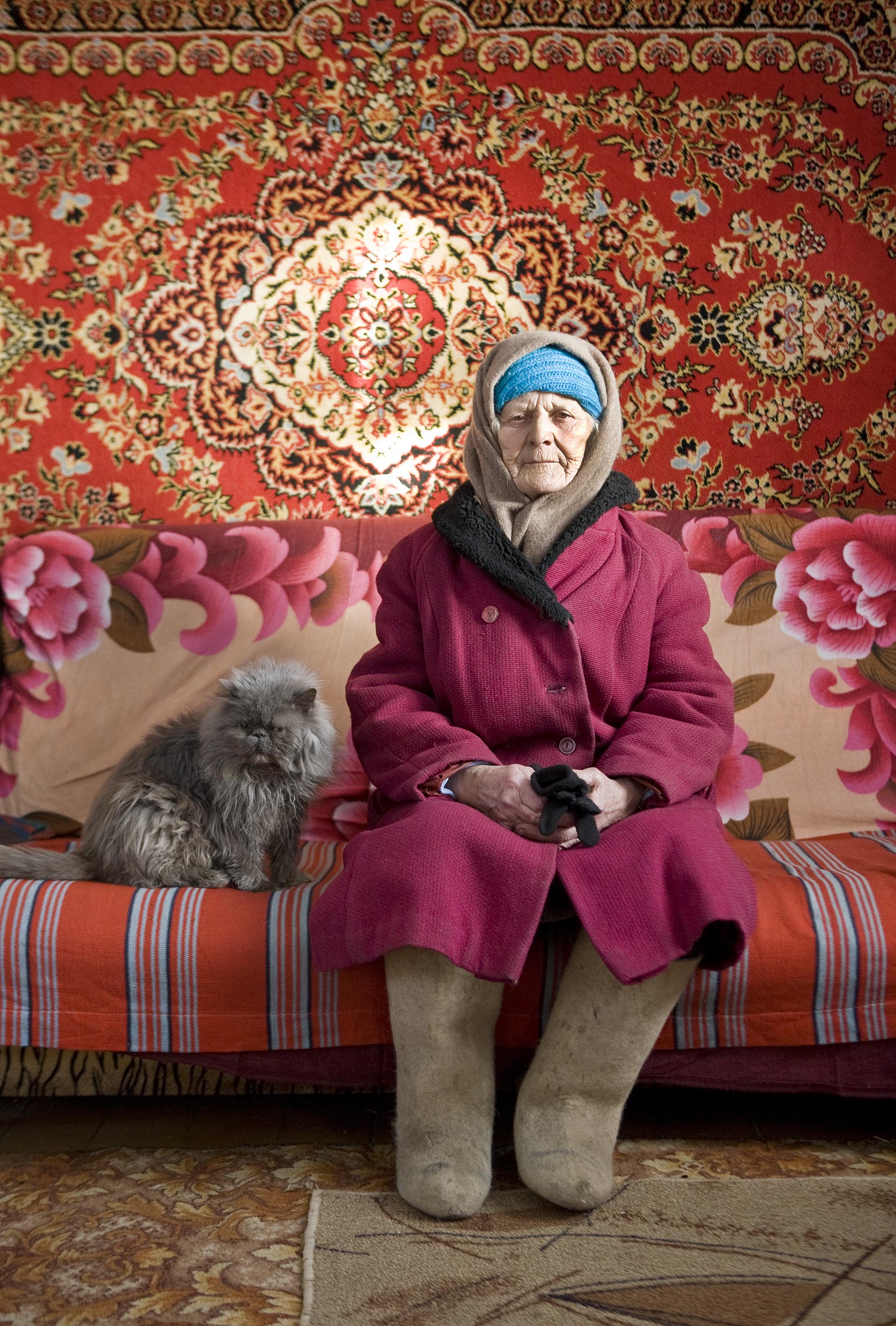 This Babushka (grandmother) is also the village doctor in Budushee, situated halfway between Moscow and St. Petersburg. The village name means "Future" in Russian, however, life here seems stuck in the past.
I'd give anything to hang one of Hertford's prints on my wall. Luckily he has an online shop for that. But I'd be quick about it. He limits his prints to 10, all signed and numbered. And the prices are very affordable.
Discover more of Frank Hertford's Russian Fairytales on his website. I'd also recommend you upgrade your social media feeds by following him on Instagram or Facebook.