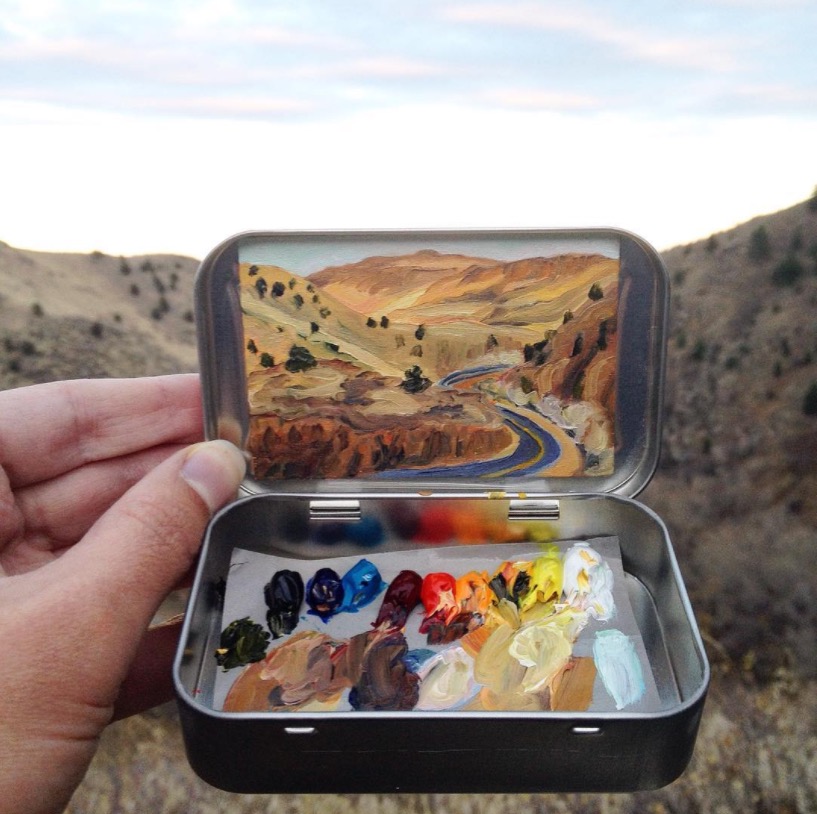 Two years ago, Heidi Annalise quit her government job in Washington DC and returned to her home state of Colorado to paint– out of handheld mint cans. She spends most of her days "frolicking in meadows" and painting the wilderness and has since managed to rack up an Instagram following of more than 50K with her adorable Altoids painting kits, living quite happily off her miniature craft. She's basically a character straight out of Wes Anderson's mind.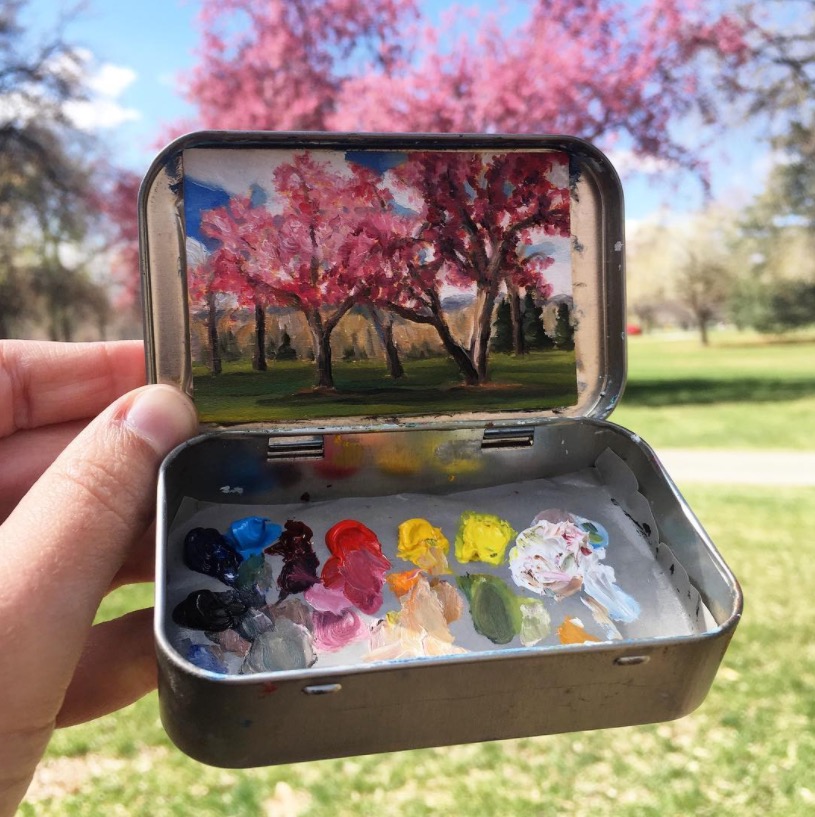 "When your paintings are this tiny, you don't have to worry about lugging any solvents around," says Heidi on her blog. "And the mint tin also doubles as storage for your wet painting."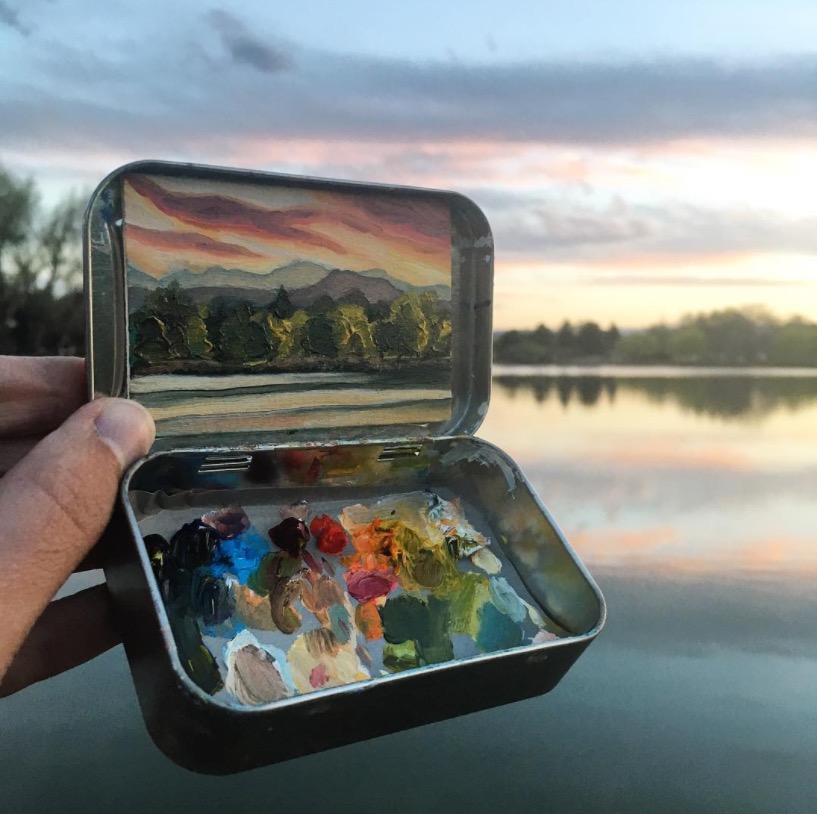 Annalise was inspired to start painting out of Altoids tins by the "cowboy artist" Glenn Dean, who she noticed using Altoids tins to sketch and practice before tackling a larger canvas. "I cannot take credit for this highly portable gem," explains Heidi. "The Altoids tin has been used by many artists as an on-the-go watercolor palette, but only recently did I see on Instagram that […] Dean was using an oil paint adaption of that original concept … I'm a huge fan."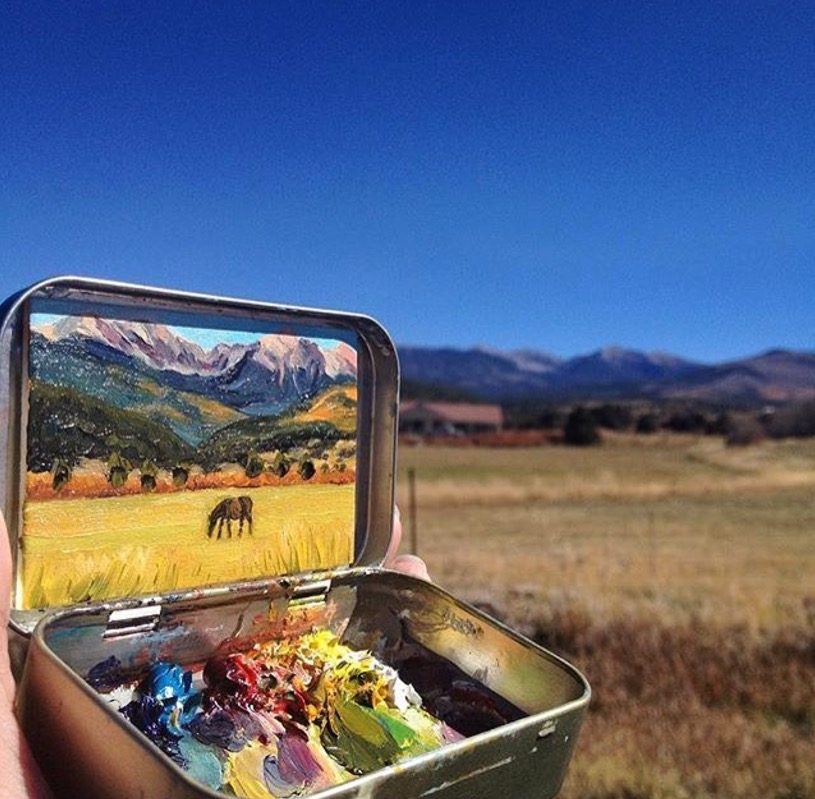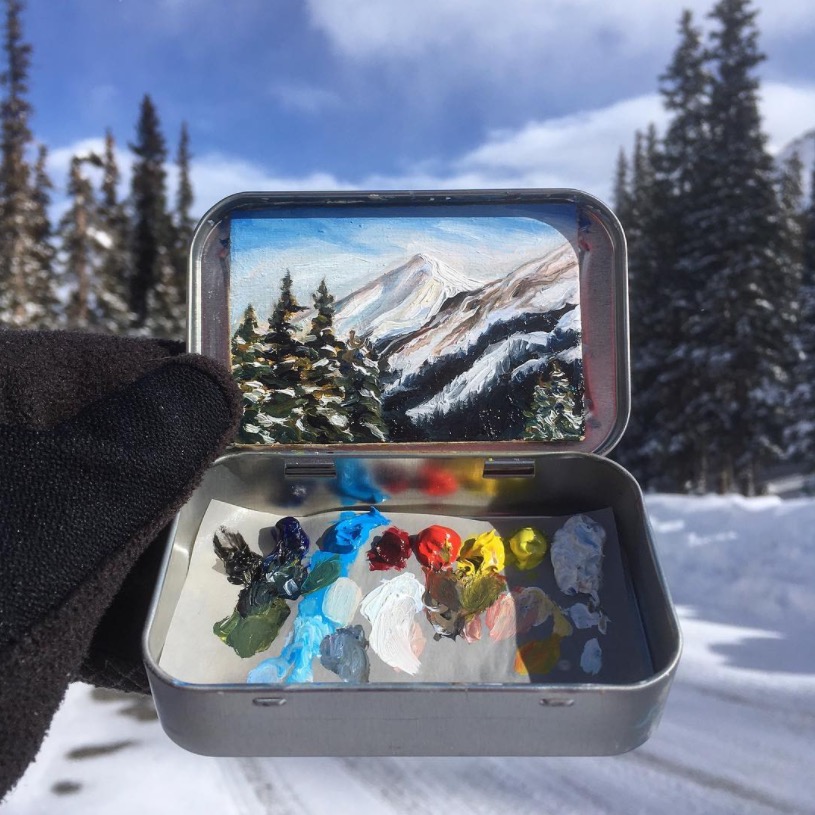 Heidi also encourages her audience to make their own Altoid painting kit…
How to Make Your Own Tin:
Step one: Dump out the mints!
I use a small piece of palette paper to line the bottom.
I buy small wooden panels at Michael's and attach them to the lid with packing tape. They should be thin enough to not touch the paint palette on the bottom when you close the tin. I prime them in advance with a coat of GAC-100
Then all you need are some tiny brushes and paper towel, and you're ready for a miniature plein air adventure!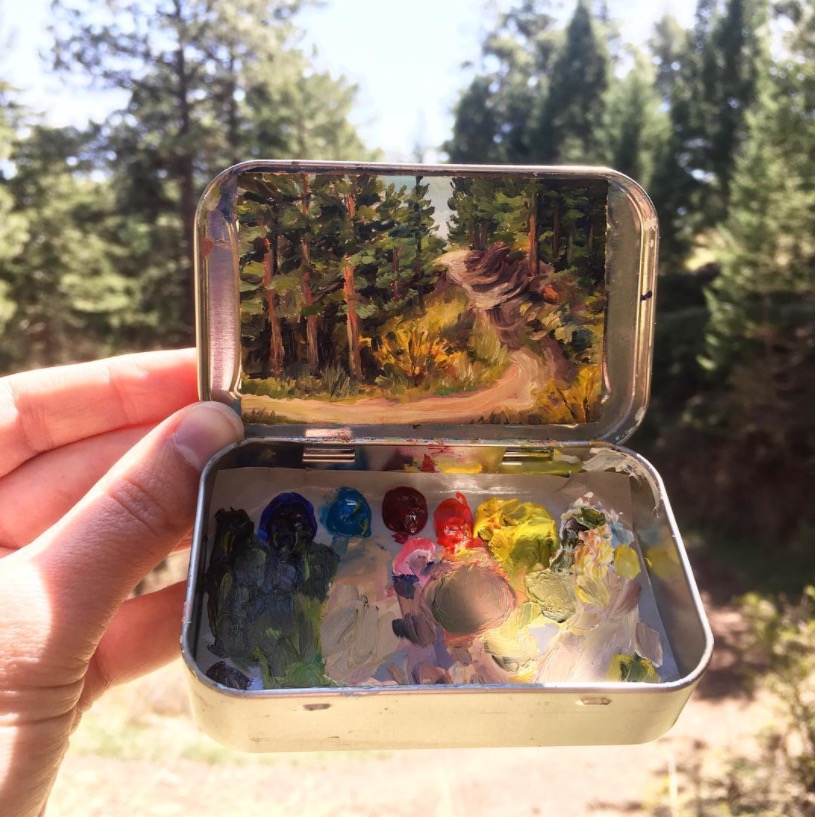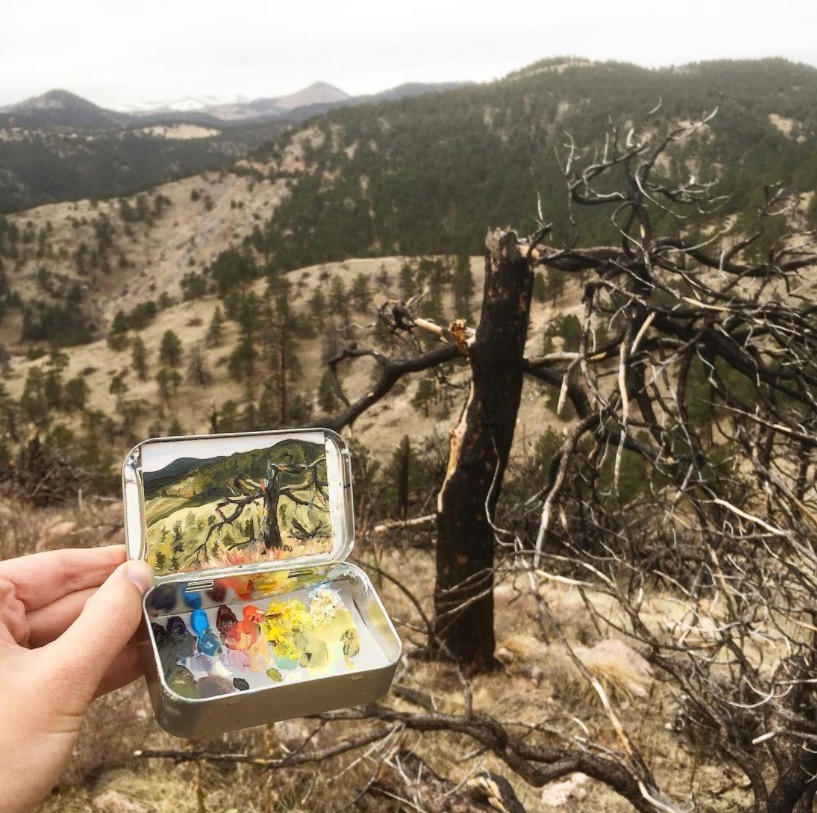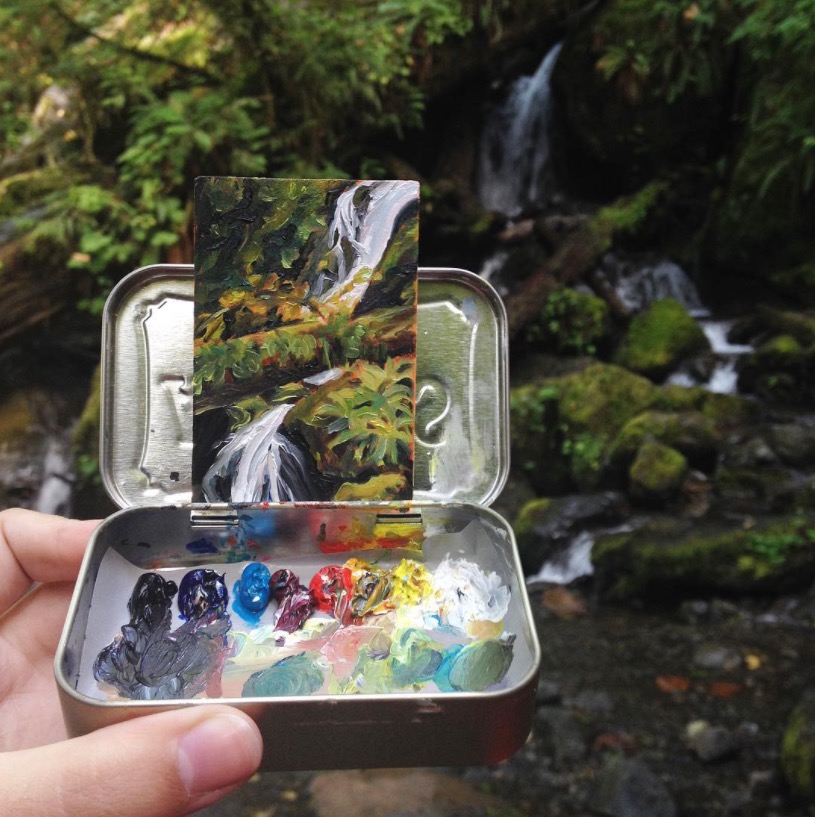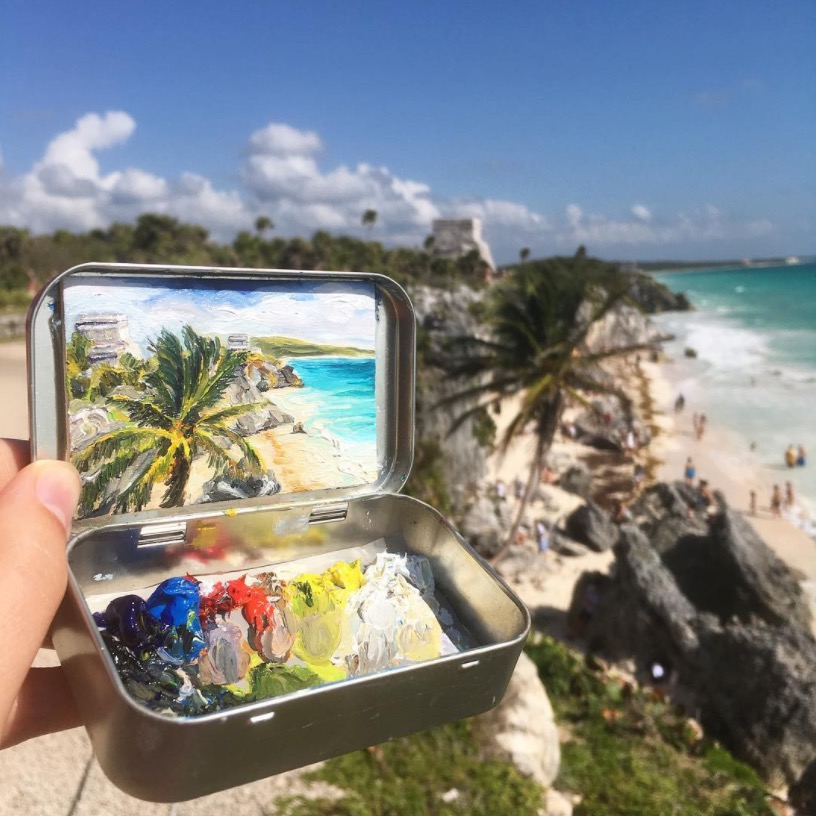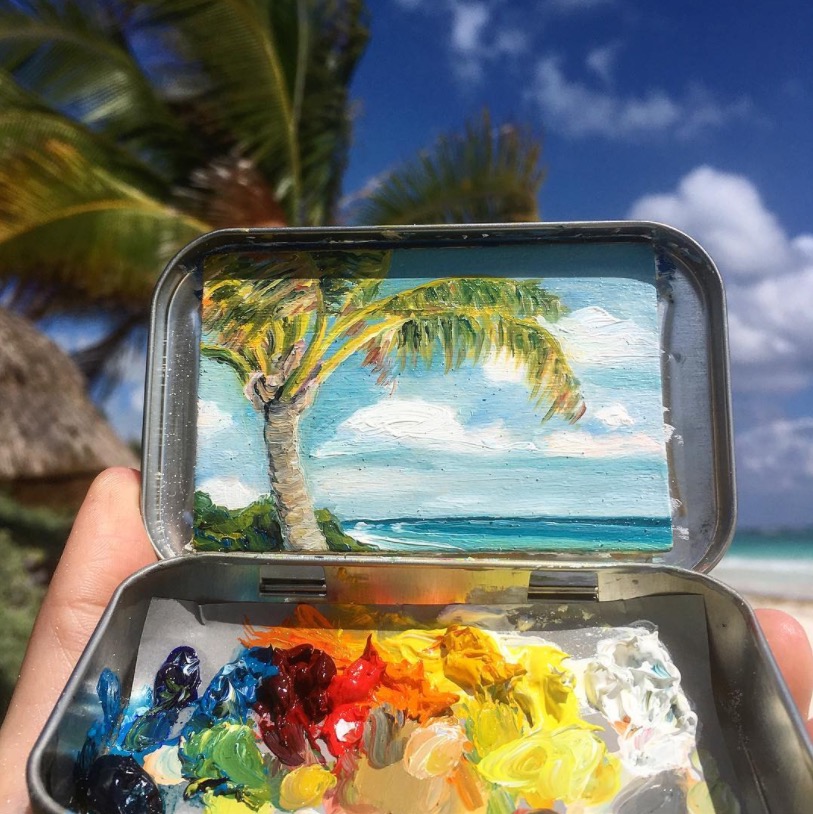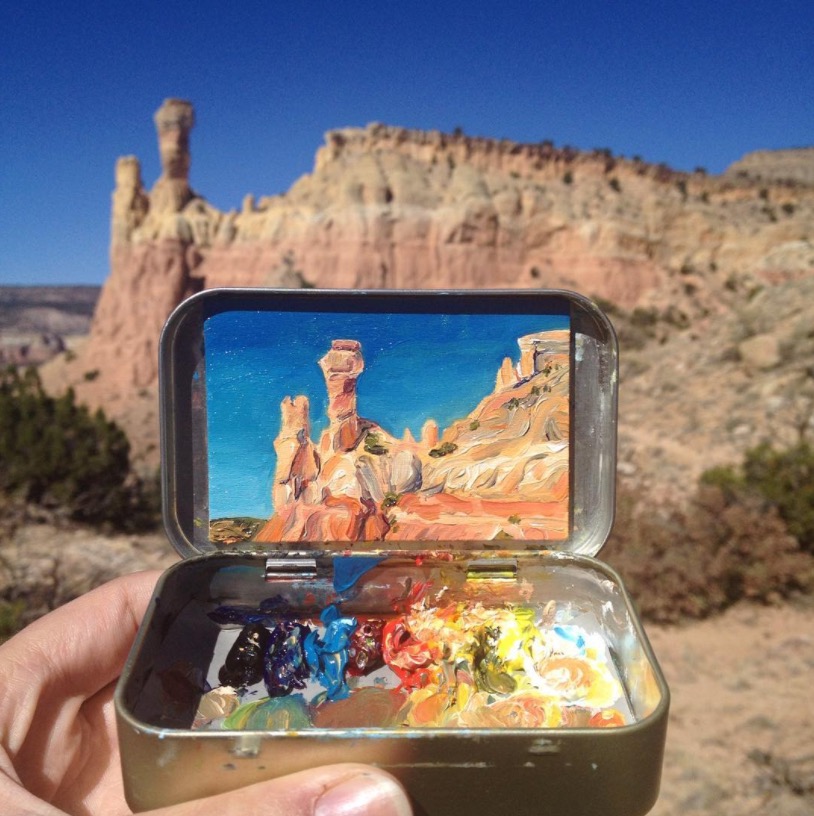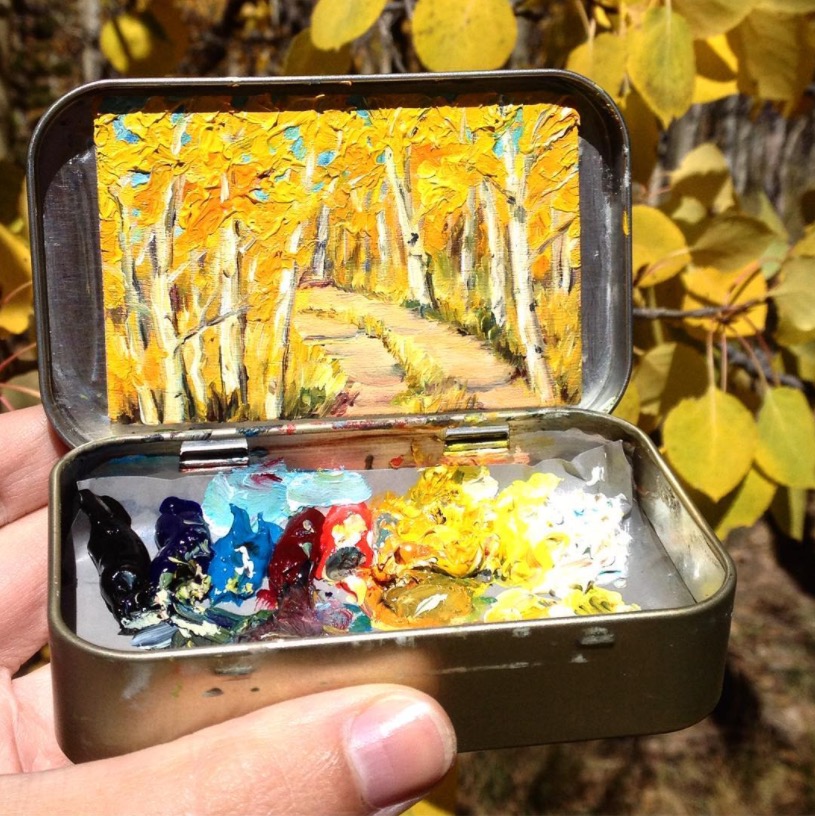 If you're interested in purchasing one of Heidi Annalise's tiny Altoid paintings, she'll be re-opening her Etsy shop on June 4th. I'll remind you when it reopens. Or you can follow her on Instagram.