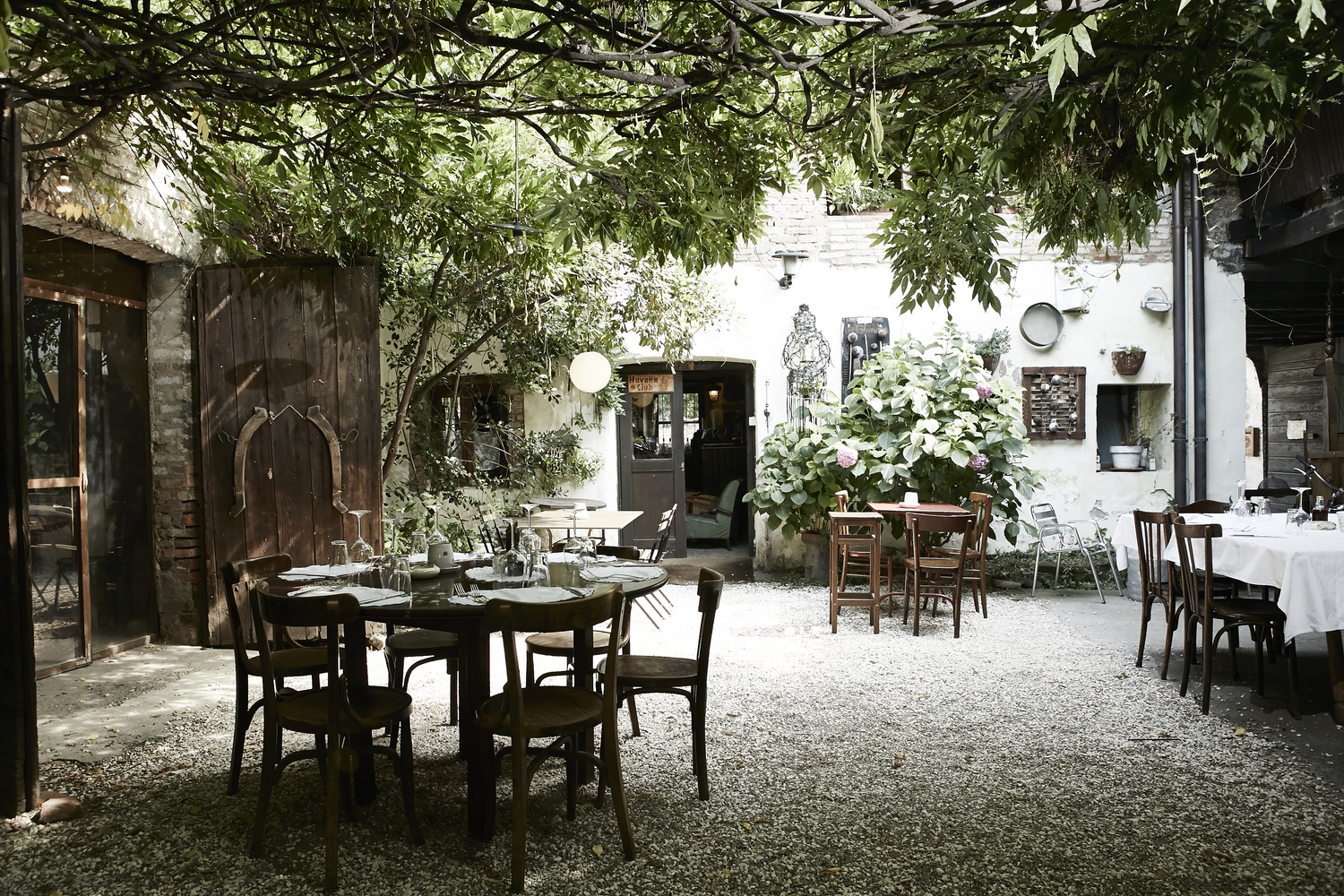 Let's not pretend that a summer in Italy doesn't revolve around food, food … and food, discovering charming family-run restaurants and uncovering the secret pasta recipes of Italian grandmothers from Milan to the caves of Matera. But this is not your stereotypical Italian story of family and good food. At Osteria del Castello, housed inside an old court of a medieval village just 25 kilometers outside of Milan, you get that traditional dining experience fused with adventurous and experimental cuisine, retro-inspired decor, and fairytale gardens of hanging wisteria…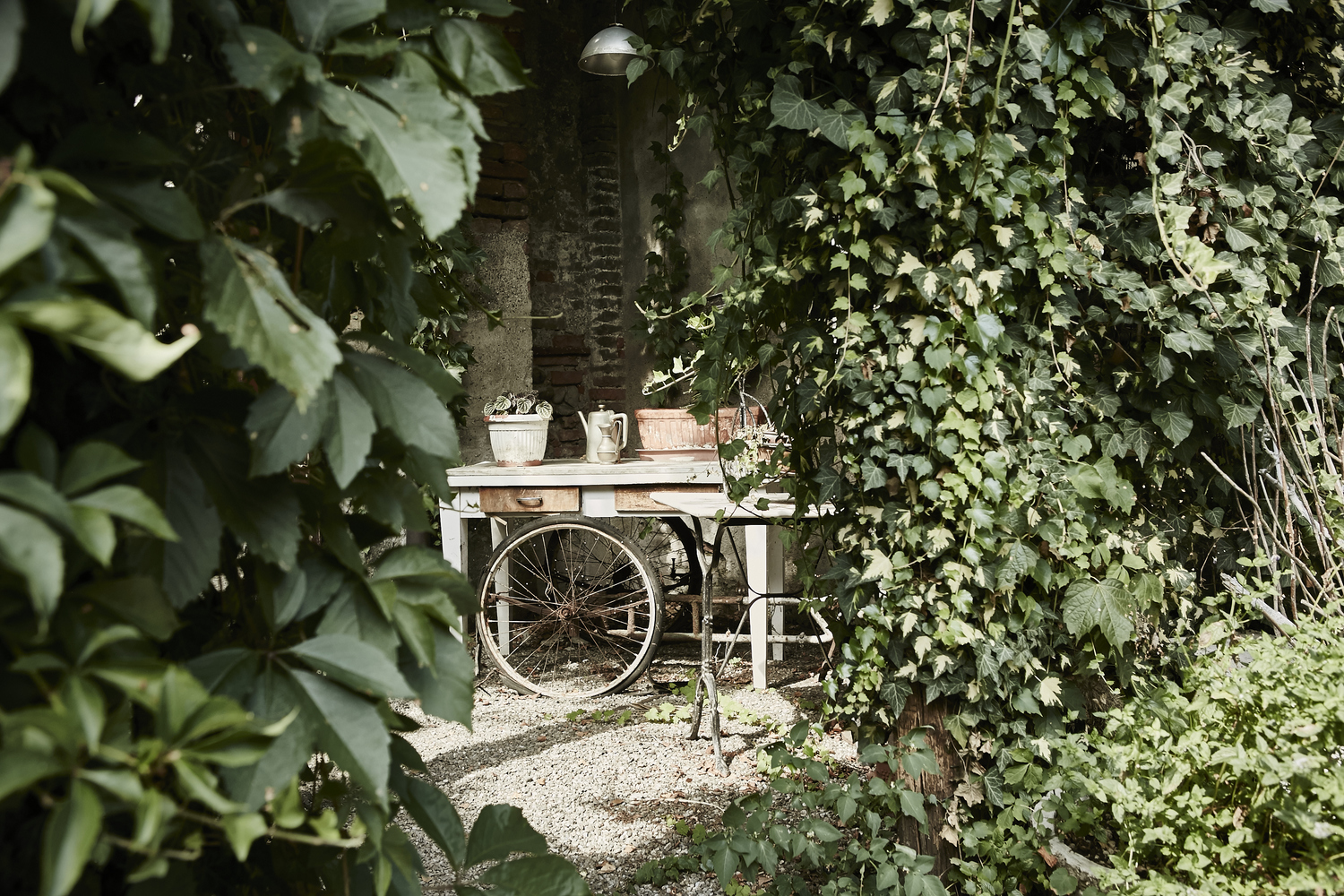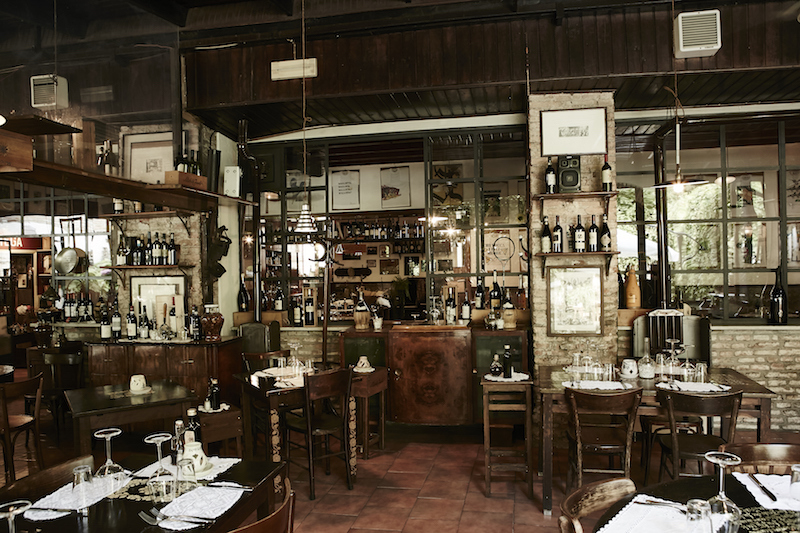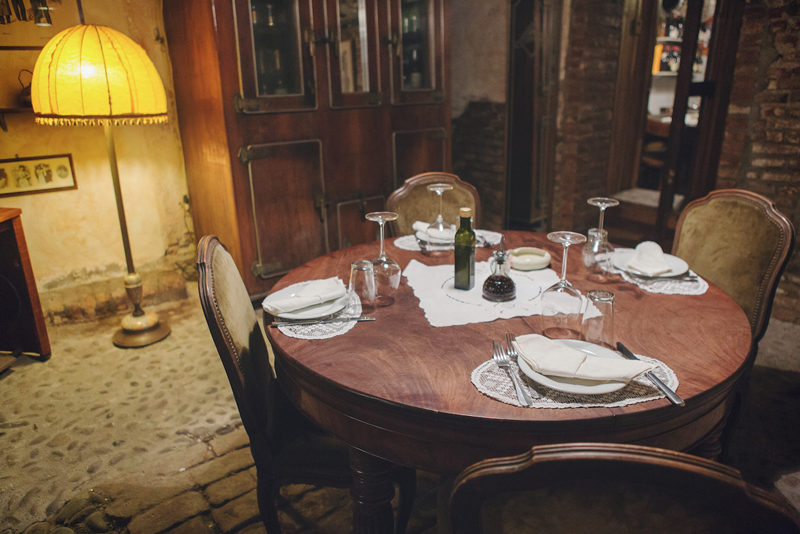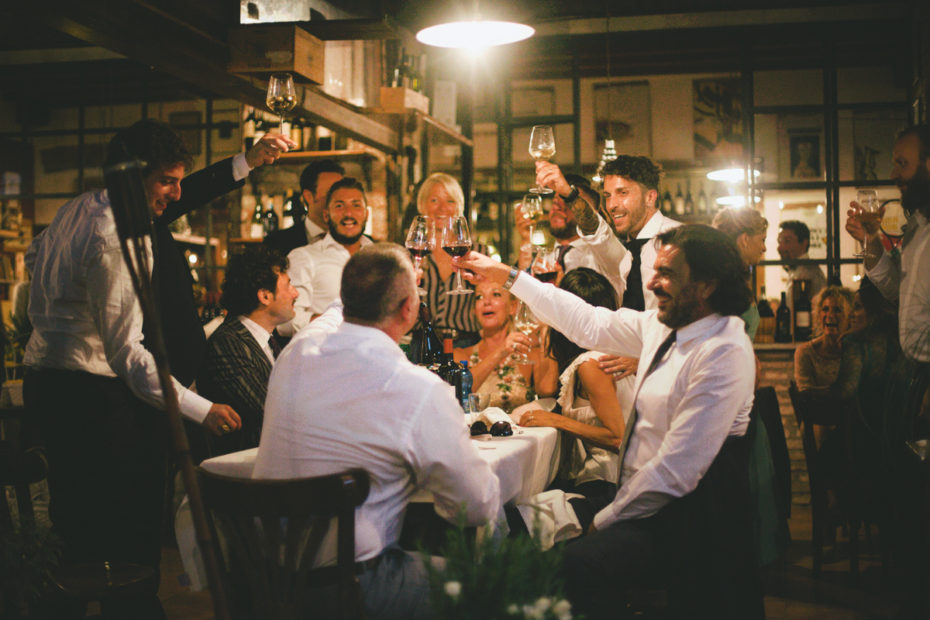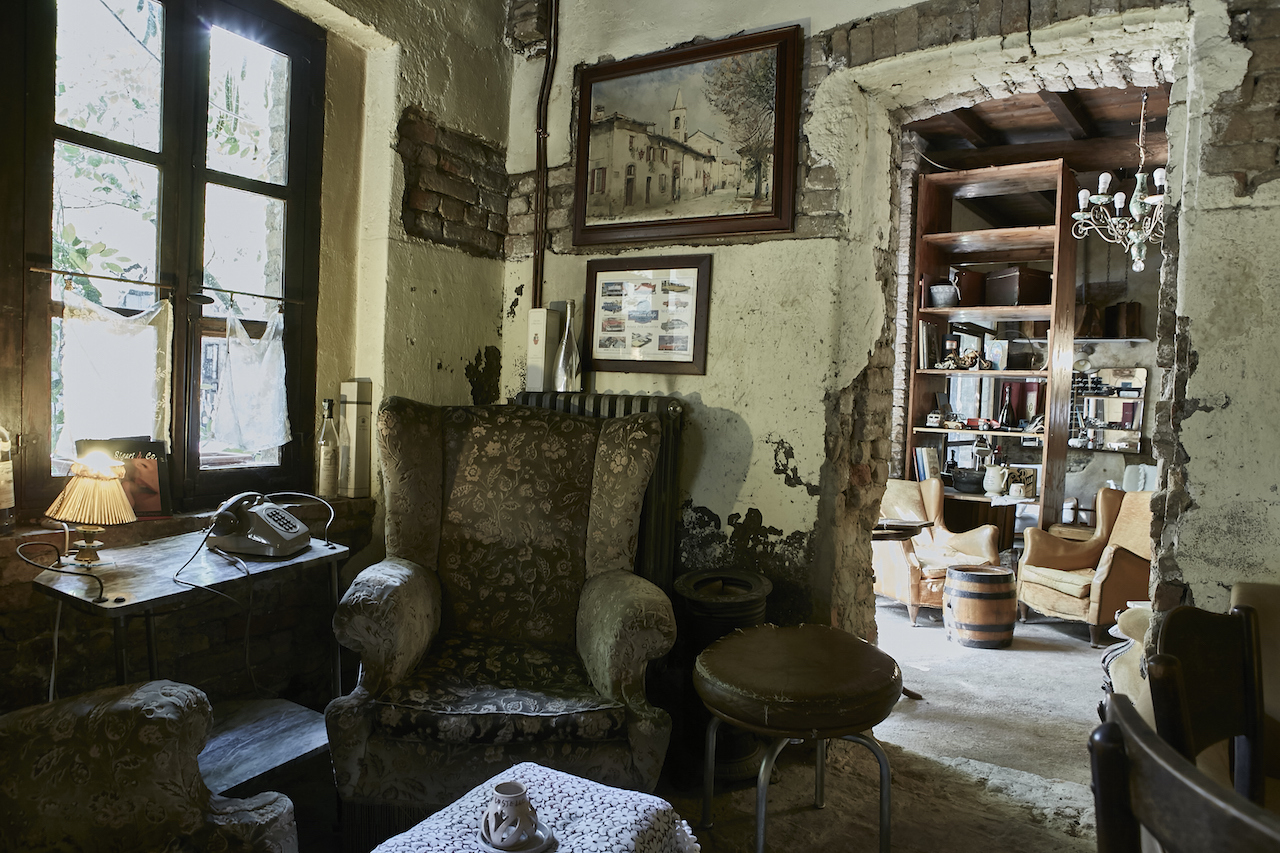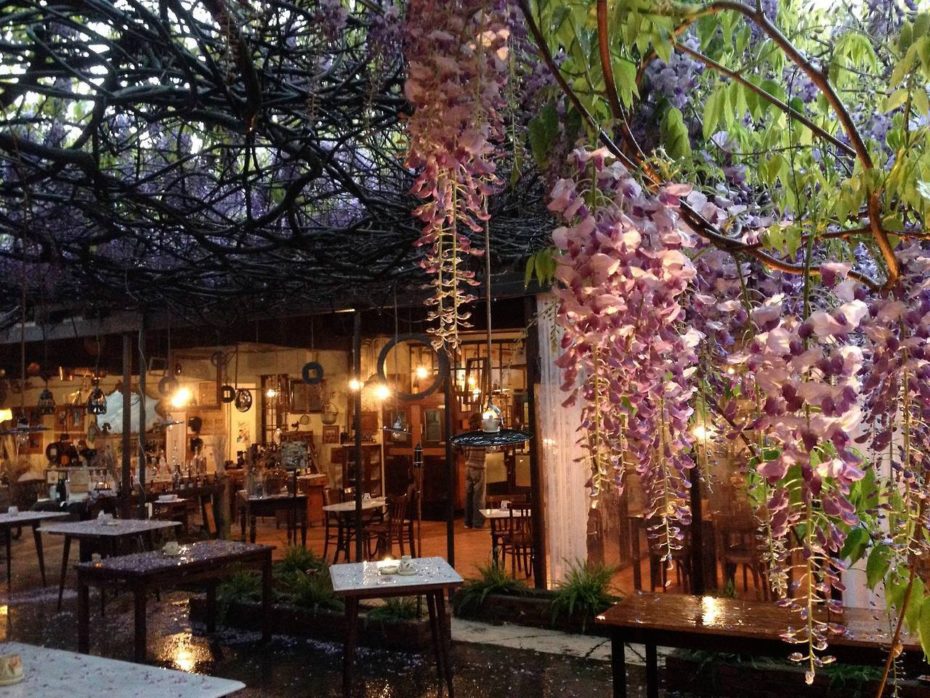 Starting off with testaroli, the oldest type of pasta, go back in time to the simple Italian tastes– with fresh pesto of course. Then come back with braised beef cooked for at least 3 hours with vegetables and served with polenta. Pork, rabbit, quail wrapped in bacon, depending on the season, meaty dishes are served here in a more modern interpretation.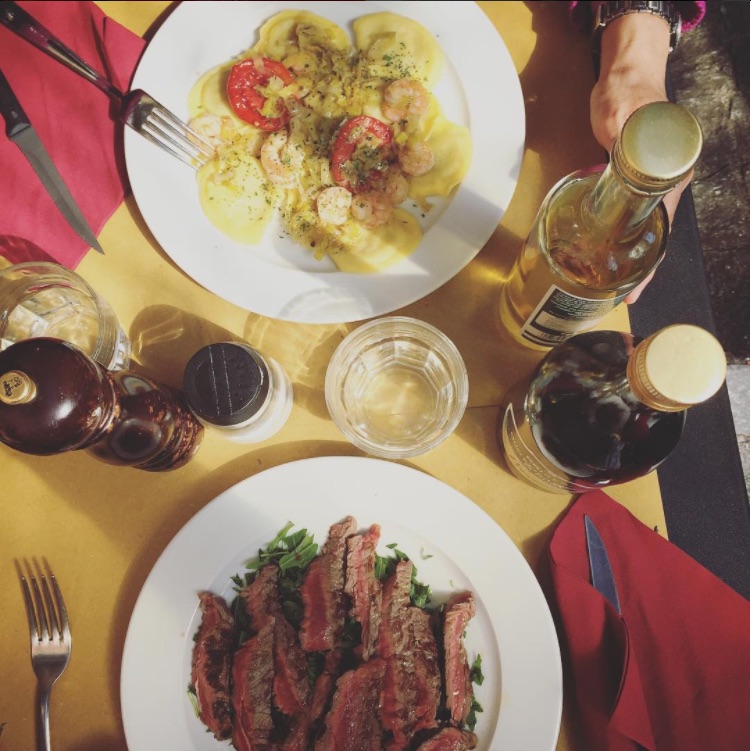 Each culinary "experiment" is carried out strictly according to regional cuisine with a focus on recipes from Piedmont, Lombardy and Tuscany.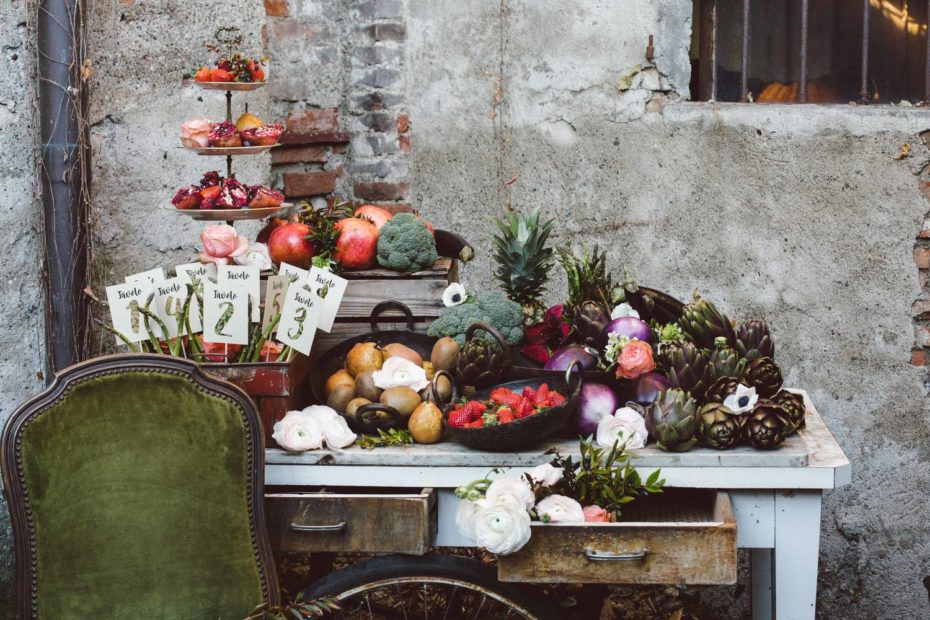 And for dessert, a panna cotta or perhaps you will go with a typical Piedmontese dessert dating back to the thirteenth century – a rum-based pudding, macaroons and cocoa.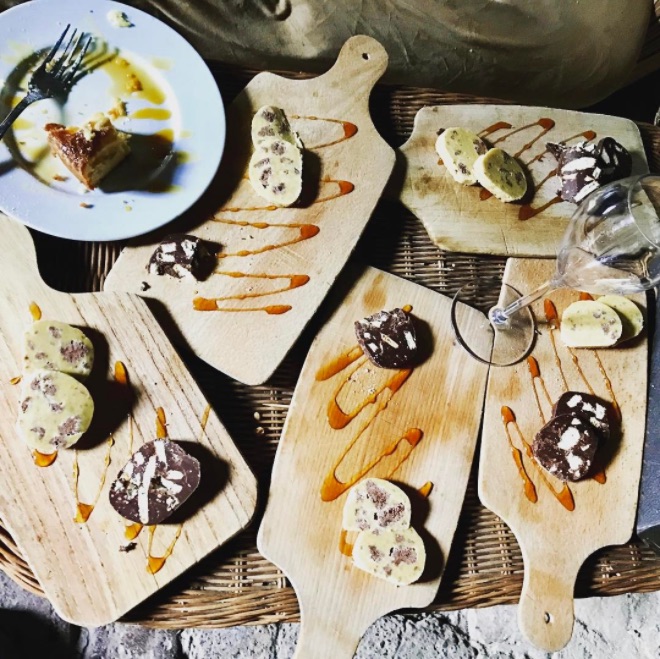 Old sewing machines, wine decor, wooden tables, house lamps, scented candles… The best Italian restaurants always make you feel welcome as if at home, surrounded by family and a warm atmosphere.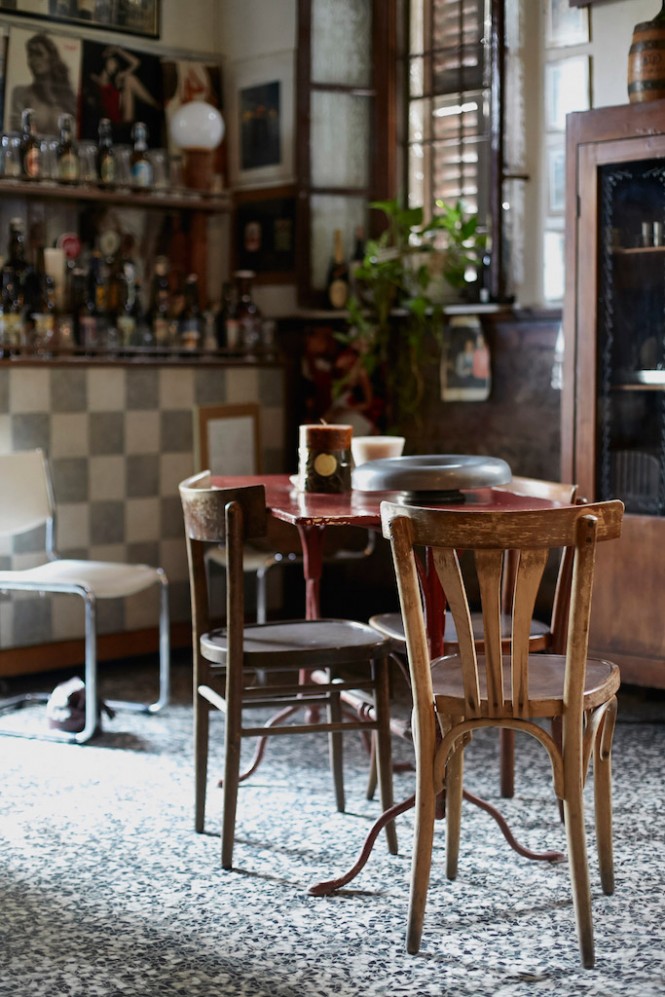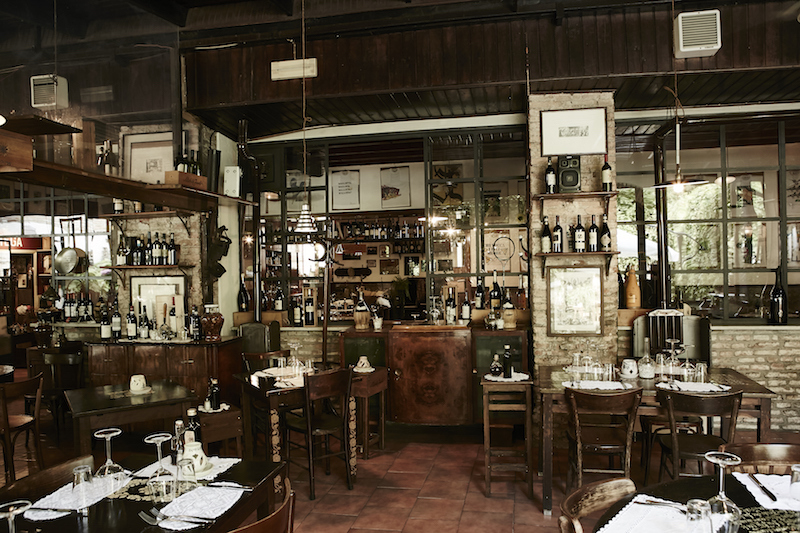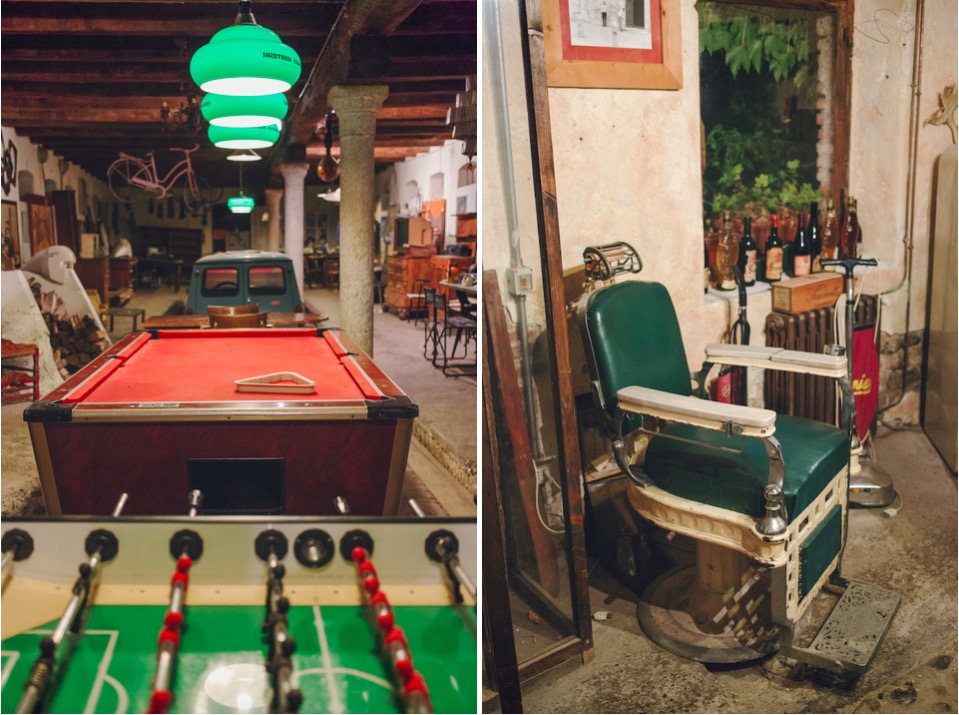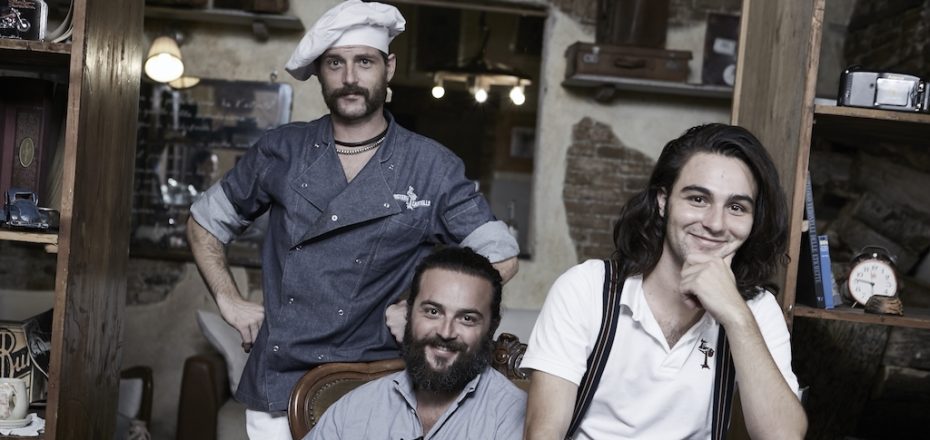 An entirely family-run business founded in 1997 by Paolo Scaglione, the restaurant is now run by his three sons: Tobia the "boss," Miki the chef, and Leo the sommelier. First name basis is mandatory here.
Buon appetito! Bookings here.