Villa Frochot is one of the most mysterious buildings in Paris. Closed to the public (or so we thought), rumours and hearsay about the villa vary depending on who you ask. Reliable sources speak of its days as an erotic cabaret in the 1920s, and according to the barman at the end of the street, designer Jean Paul Gautier lived there in the nineties– but very few Parisians have ever actually seen behind its iconic art deco stained glass facade. Ever since we slipped past the gates of the private street of Avenue Frochot behind the villa, our curiosity grew even deeper and we decided this too, was a mysterious urban secret that had to be unlocked…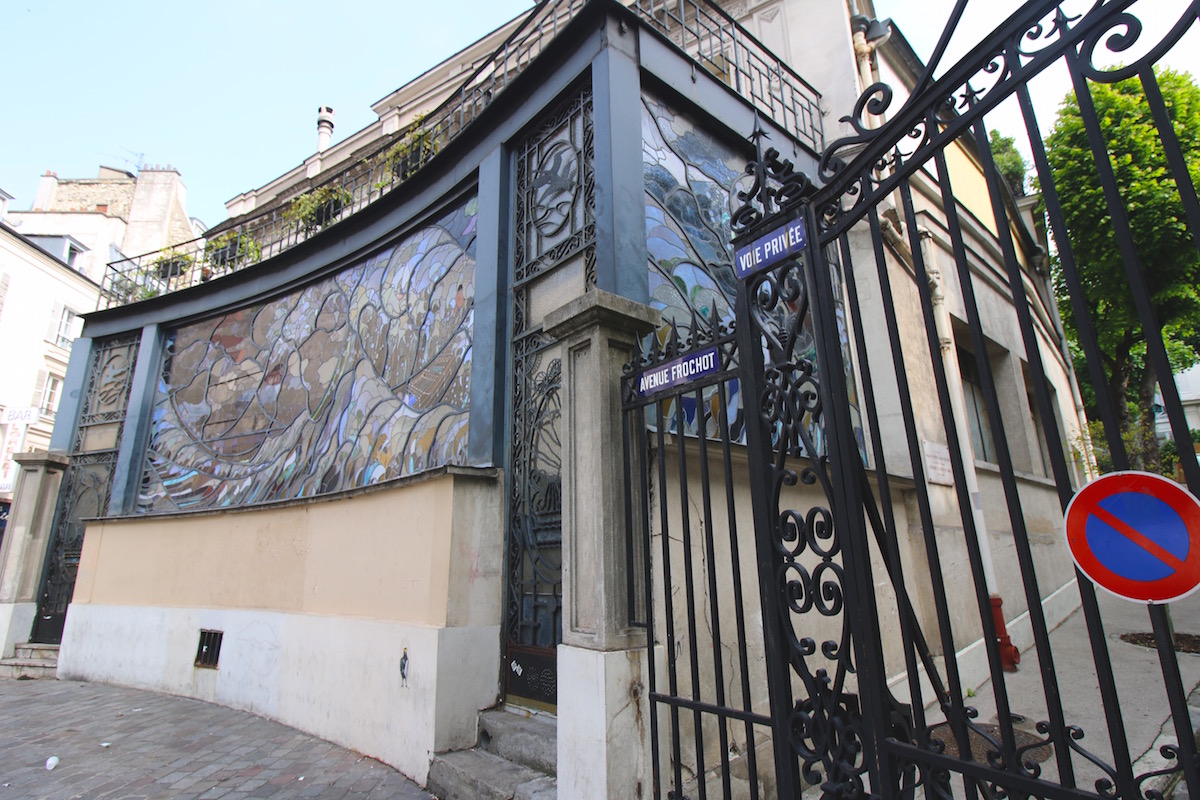 What we found is a messy history illuminated by the stark light piercing through the windows…
The entrance to one of Pigalle's best known villas is on 2 Rue Frochot, underneath a golden sign from when it was a poker house that closed in 2012.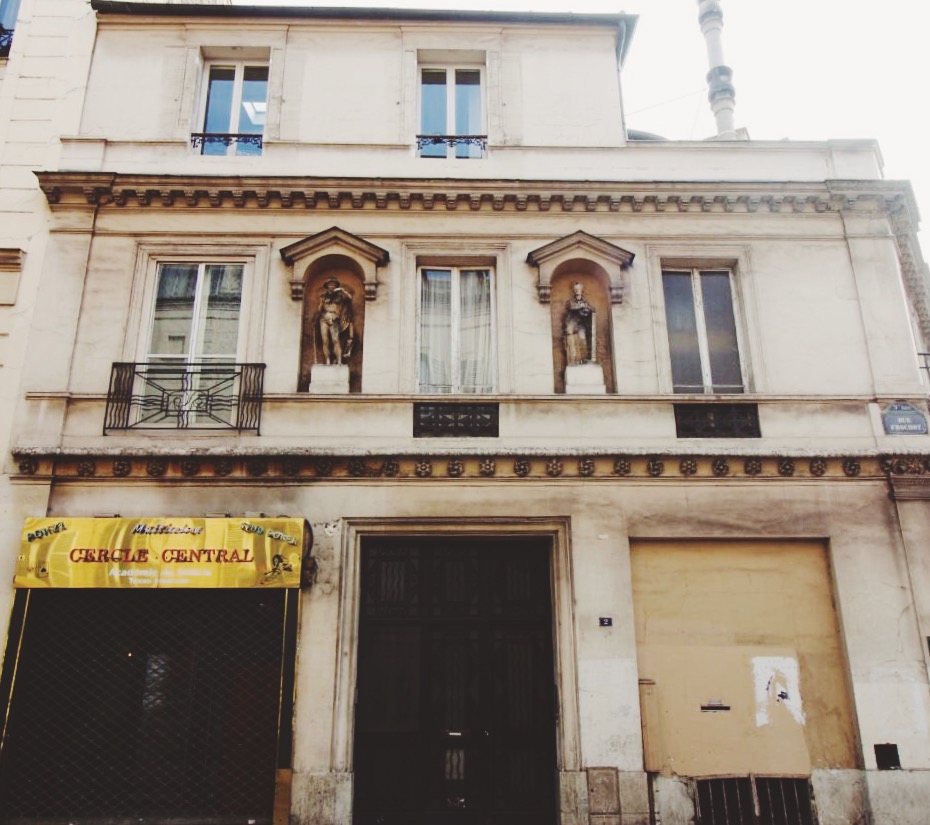 The villa was established in 1837 around the same time as other buildings on the street. As far as we know, in 1861, the Erwin Brothers, early portrait photographers, set up their atelier at No 2. For several years the villa was in unknown hands with only the postcard photograph below taken in 1910 when the iconic stained glass had not been yet installed. Notedly, it does not have any of the elements characteristic to Haussmann buildings. Instead, it seems more like a small family chateau, a mansion belonging somewhere in Provence with its large windows closed with shutters.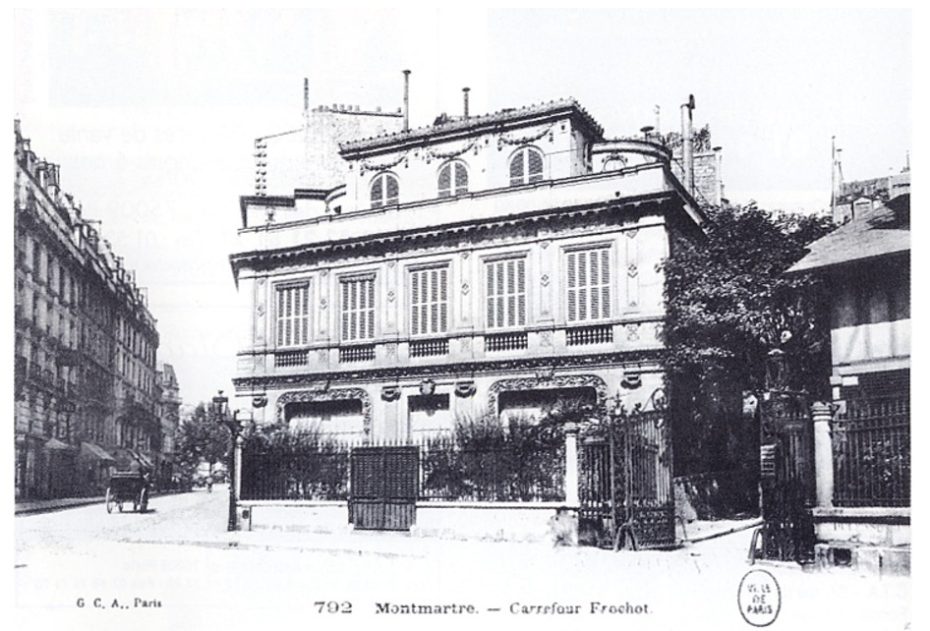 In the 1930's, the villa's most noted feature was added– a stained glass window featuring a rainbow of waves and Mount Fuji by Japanese artist Hokusai; an oriental take on the arts and crafts movement.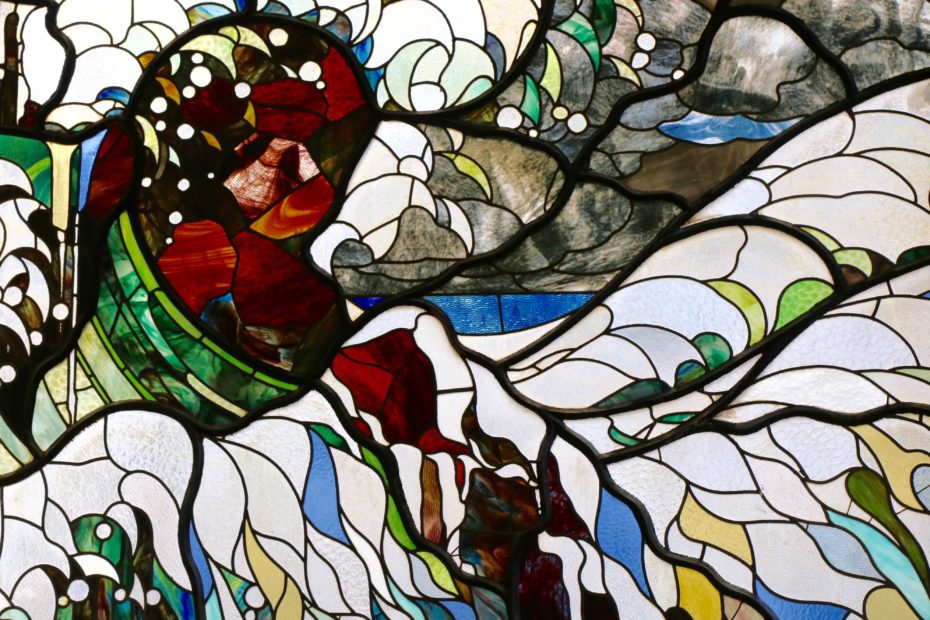 Behind the glass was an erotic cabaret called Shanghai, keeping Paris' sordid secrets during the Années folles (the "crazy years").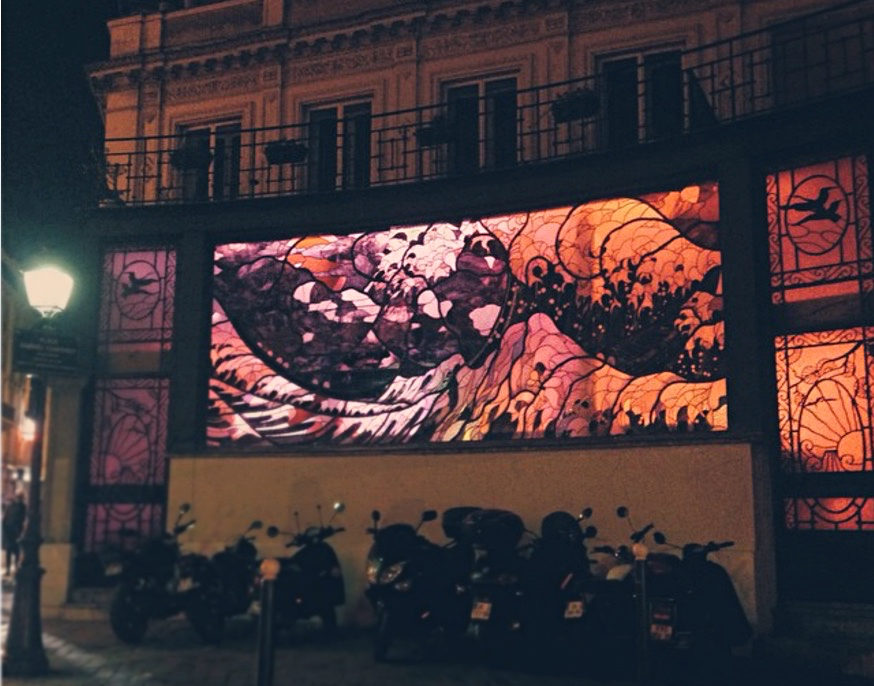 The cabaret, however, was short-lived and in 1954 the villa became the location of the first Théâtre en Rond set up by actress Paquita Claude and André Villiers.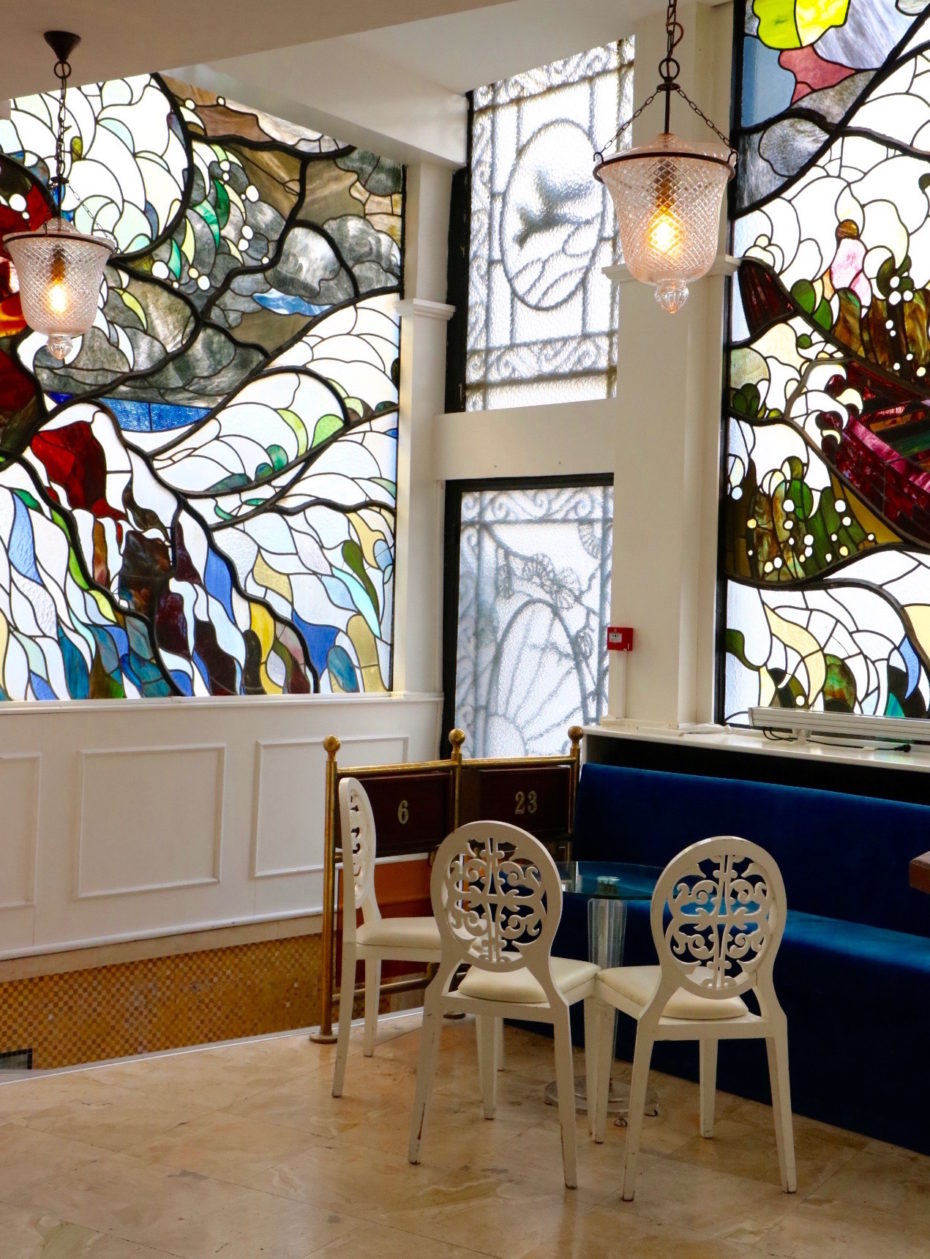 I imagine fabulous events taking place within its walls. Courtisans slowly gliding through the rooms. Artists, musicians, travellers and others amongst its visitors. The crowd always different, yet just as spectacular every time.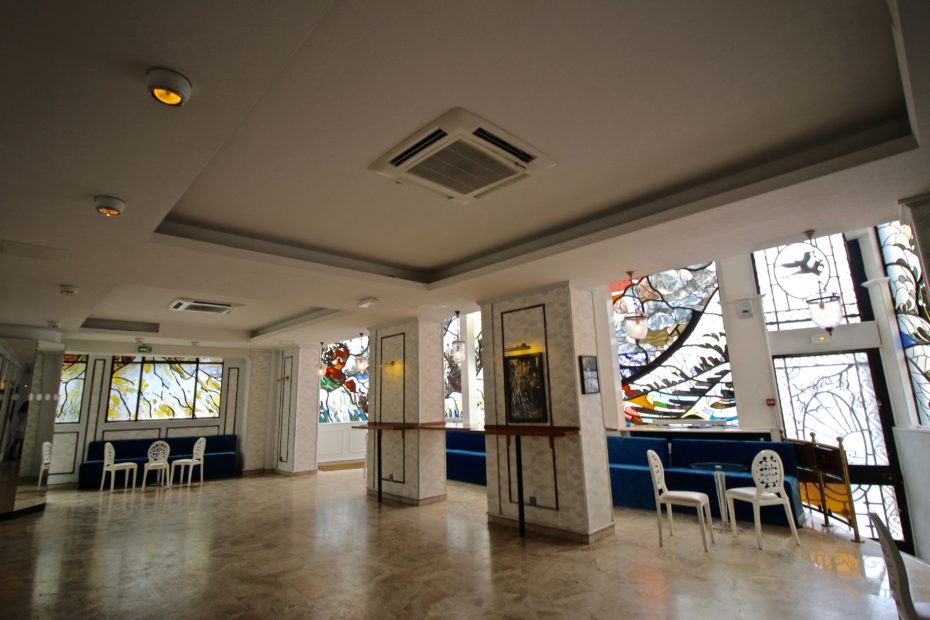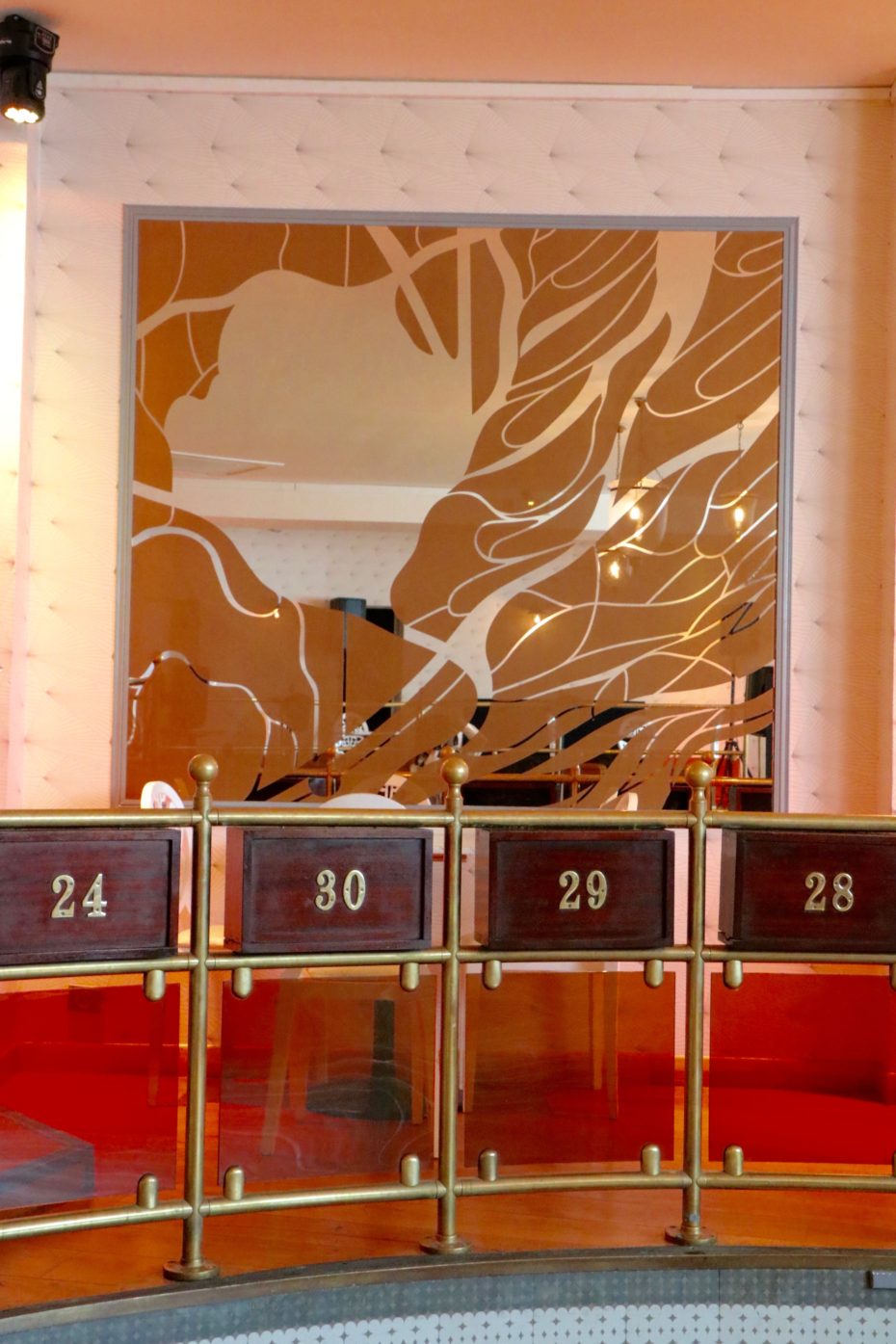 The villa finally became a Poker House towards the end of the 20th century. The wooden number plaques used for poker games are now used as decoration in the theater room and as stair rails at the main entrance. The dark interior of the poker house was upgraded with lighter walls, color-changing lights and white banquet chairs.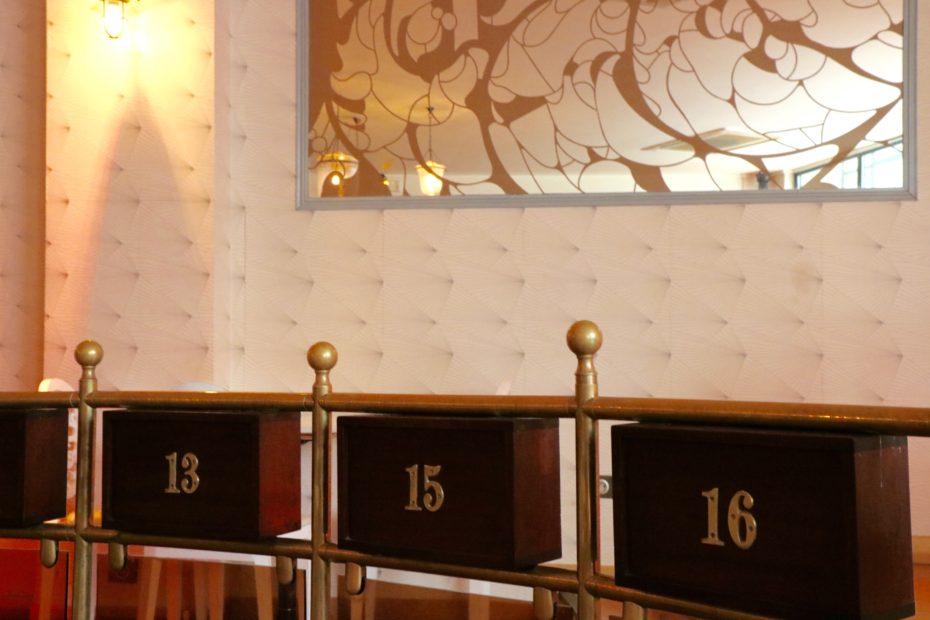 There is something quite special about this stained glass that attracts with its piercing light and bright colors. While windows do usually offers a glimpse into a secret world and these special ones definitely do, is it possible that with so many changes a space can lose itself? Villa Frochot has soaked in so many changes, I wonder what awaits it next…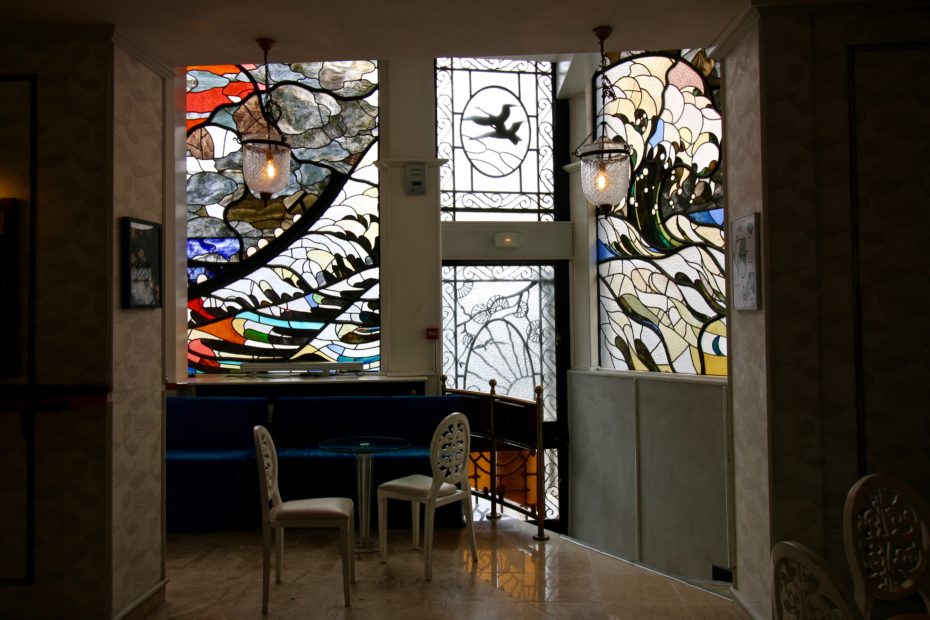 Today, the Villa Frochot is once again open for business as a private events space for hire.
If you'd like to schedule a viewing, find more information at Lieu d'Emotions and explore behind the villa on one of Paris' most secretive streets.
by Angelika Pokovba