Rejoice! The internet hasn't run out of curious places to show me. (I worry sometimes it might happen). Today's addition to the travel bucket list takes us to the shores of Costa Rica, about a kilometre inland from the Pacific Ocean to El Avion bar– built inside and around an American C-123 Fairchild military airplane, to be exact.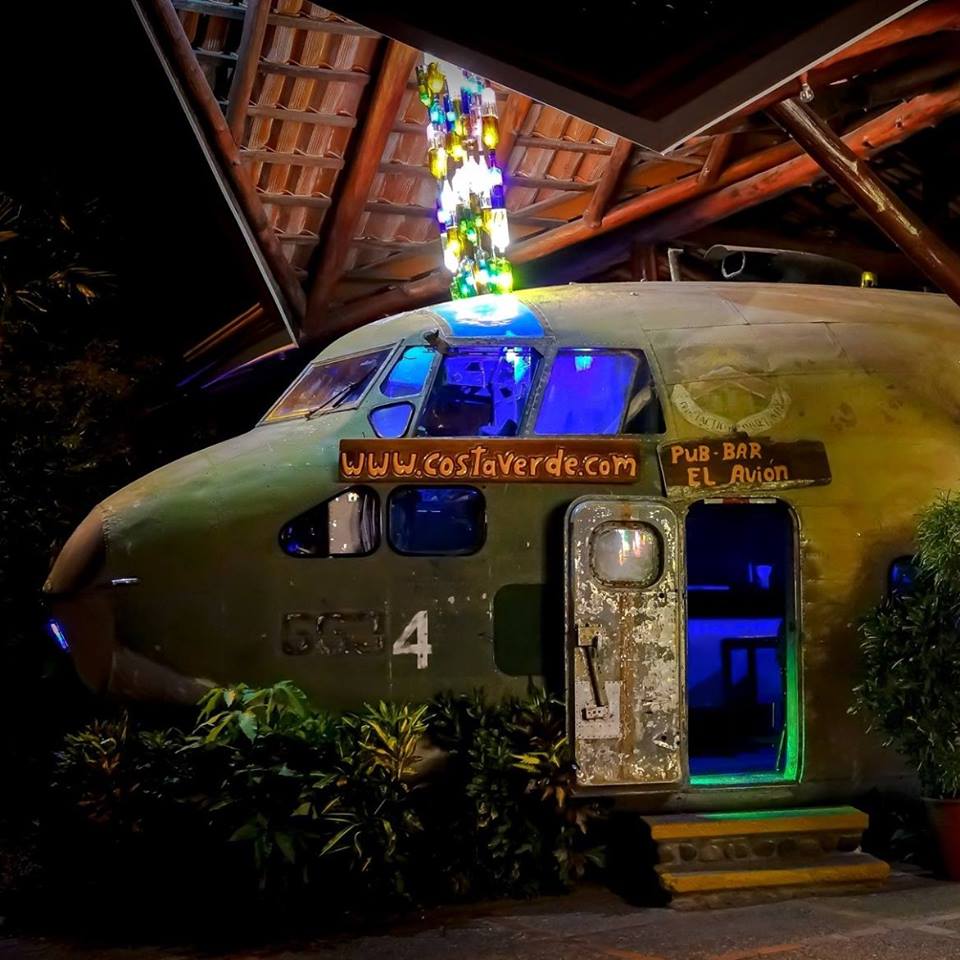 The pub and a two level bar and restaurant was founded over 15 years ago, but I think it looks like one of those places Indiana Jones might have stopped in at for a cold one in between discovering Aztec temples, wearing a linen shirt and a gun in his holster.
The plane itself is an ex-CIA aircraft, abandoned at San Jose airport after the Reagan administration's involvement in the Nicaraguan Revolution. It's also the sister plane to the other C-123 Fairchild purchased by the CIA that was shot down during the Iran-Contra Affair in the 1980s. Remember that bizarre network of arms sales to Iran designed to win release of US hostages held in Lebanon and raise money to fund the Nicaraguan, counter-revolutionary guerilla fighters? Yeah that.
The owners of the restaurant bought the plane for $3,000 in 2000 and converted it into a pub and a two level bar and restaurant boasting the best sunset views in the region over the Pacific Ocean.
Coconut shrimp, banana daiquiris and scandalous tales of the Cold War aboard an abandoned plane in paradise? Yup, sounds like my kind of happy hour.
El Avion is located in Quepos, Costa Rica, open everyday.