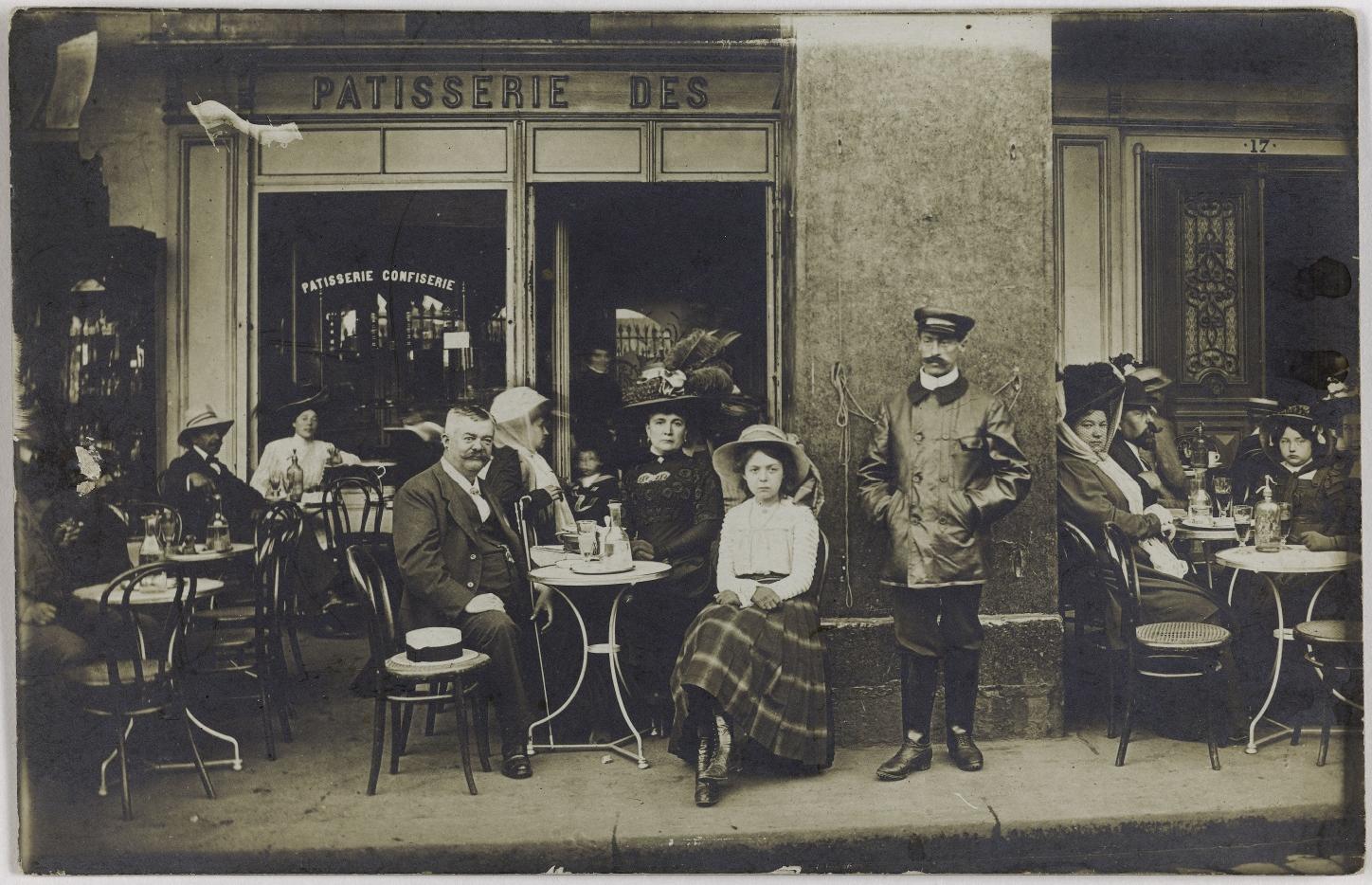 The Mad Hatter's favourite afternoon past-time is not exclusive to the English, for as the true tea connoisseur will reveal, the tradition of sipping delectable concoctions while gracing the air with one's pinky finger is deeply ingrained within the French nation's history. It is argued that the decadence of high tea was in fact invented by the French in the 17th century when tea first arrived in Paris and became tremendously popular amongst the French aristocracy.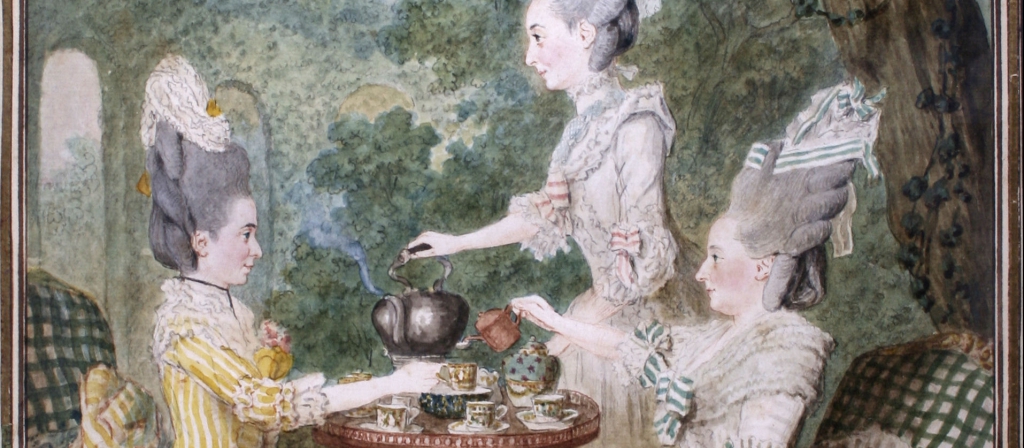 Madame de Sign (1626-1696), one of history's greatest letter writers on life in 17th century France often mentions tea in her chronicles of the Sun King and his court.
"Saw the Princesse de Tarente … who takes 12 cups of tea every day… which, she says, cures all her ills. She assured me that Monsieur de Landgrave drank 40 cups every morning. 'But Madame, perhaps it is really only 30 or so.' 'No, 40. He was dying, and it brought him back to life before our eyes.' …Madame de la Sablie took her tea with milk, as she told me the other day, because it was to her taste."
The fashion of adding milk to tea was also a "French touch" that the English eagerly adopted.
And with the knowledge that tea time may very well be a product of French culture after all, thus begins our whimsical guide to where Paris hides its finest china and most coveted patisseries today…
The Eiffel Tower's Cozy Little Secret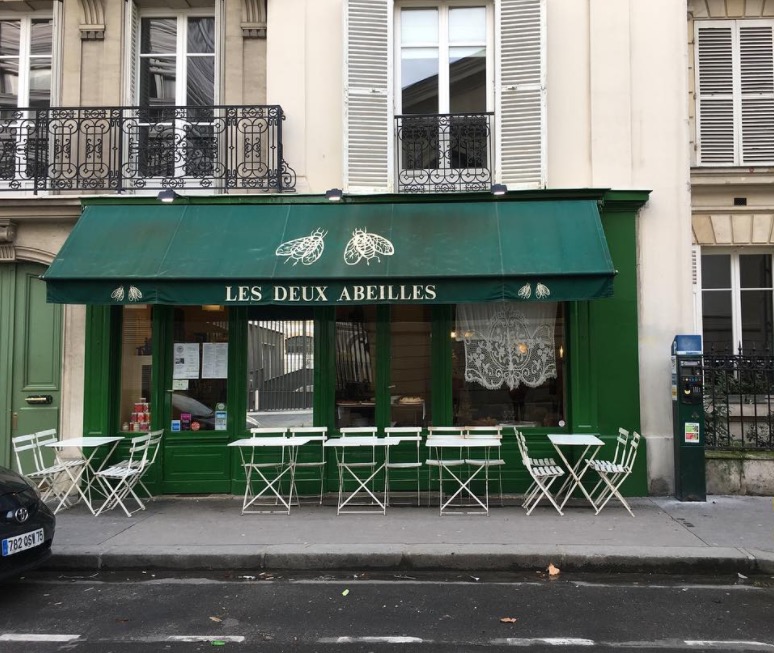 Les Deux Abeilles is a bit of an anomaly. Tucked just a mere three blocks from the Tour Eiffel, whose form is found shrunken and dangling from the souvenir shops that dominate the area, the Salon du Thé has managed to entirely evade the tourist's scavenging eye.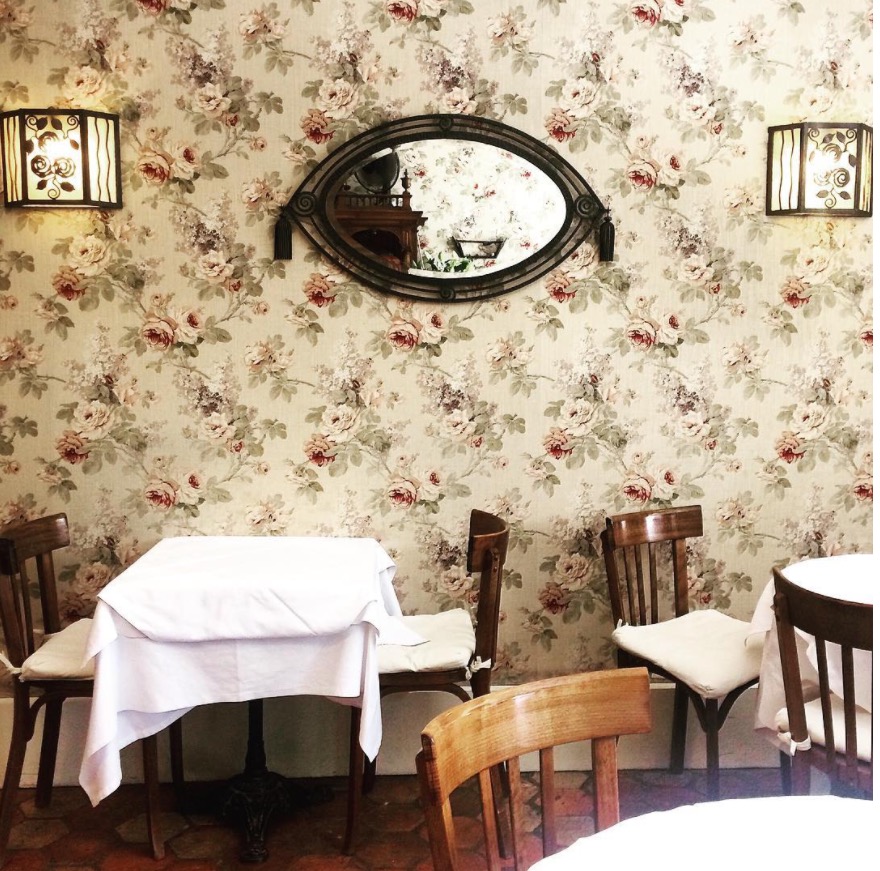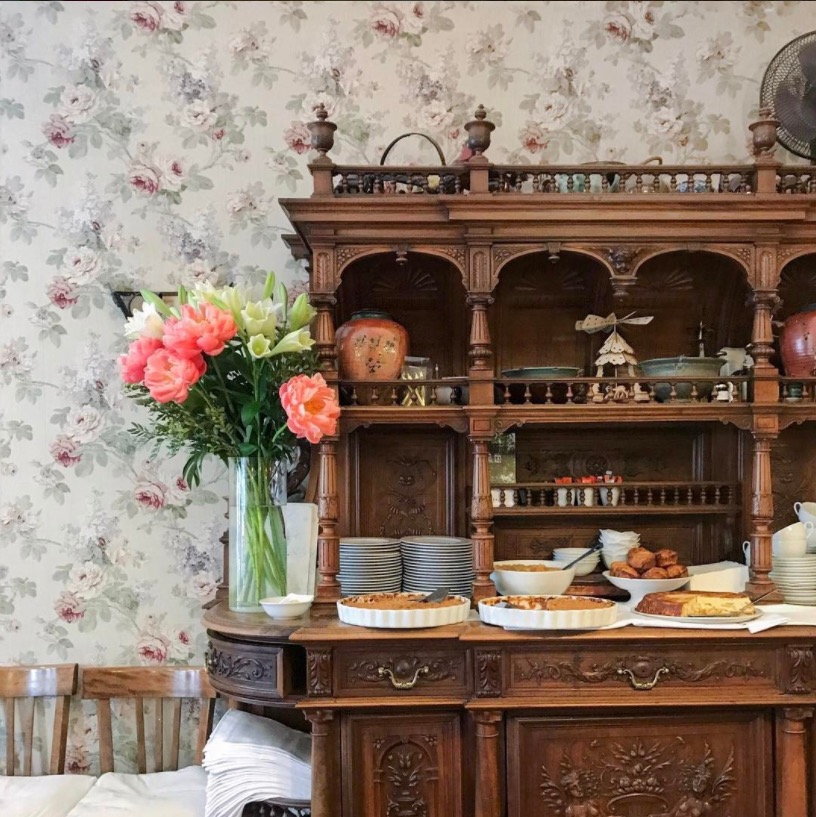 Inside, the space embodies the perfect mix of elegance, warmth and homeliness that innately inspire homesick reveries. The delicate floral wall paper and shiny lacquered oak dining sets are overshadowed by the massive, beautifully frothed tarts that cover every inch of the marble-inlayed china cabinet. The space opens into a warmly-lit courtyard separated from the grey Parisian skies only by a delicate pane-glass ceiling underneath which beautiful potted trees shade the teacup-sipping visitors.
(189 Rue de l'Université, 7eme; open Mon-Sat 9am-7pm; closed in August).


The Ideal Tea Salon for a Book Club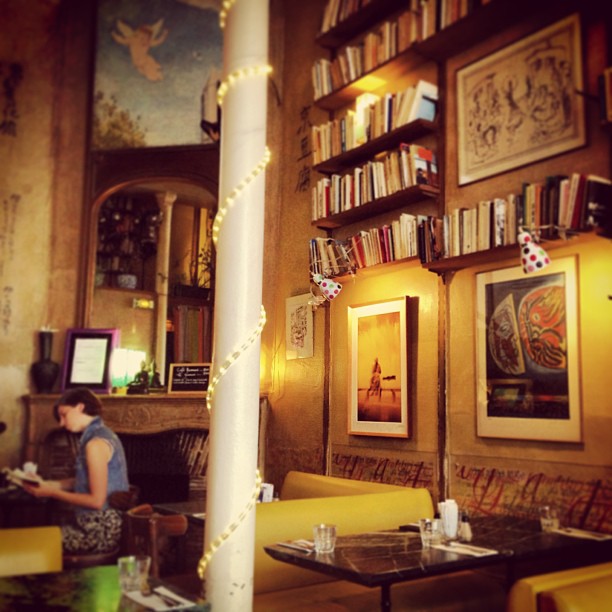 If I was to start my own 'Lost Generation' Book Club à la Gertrude Stein, I would make its headquarters at La Fourmi Ailée. This cosy teahouse would be the perfect setting, surrounded by the mini library of old books and pretty twinkle lights. Service here is a little slow but this is not the place to grab a quick coffee. In fact, La Fourmi has just about one of the longest tea menus in Paris. Bring a book or bring your own book club.
(8 rue du Fouarre, 5ème; parisresto.com; open every day, 12pm-12am)


Half Antiques Shop- Half Tea Salon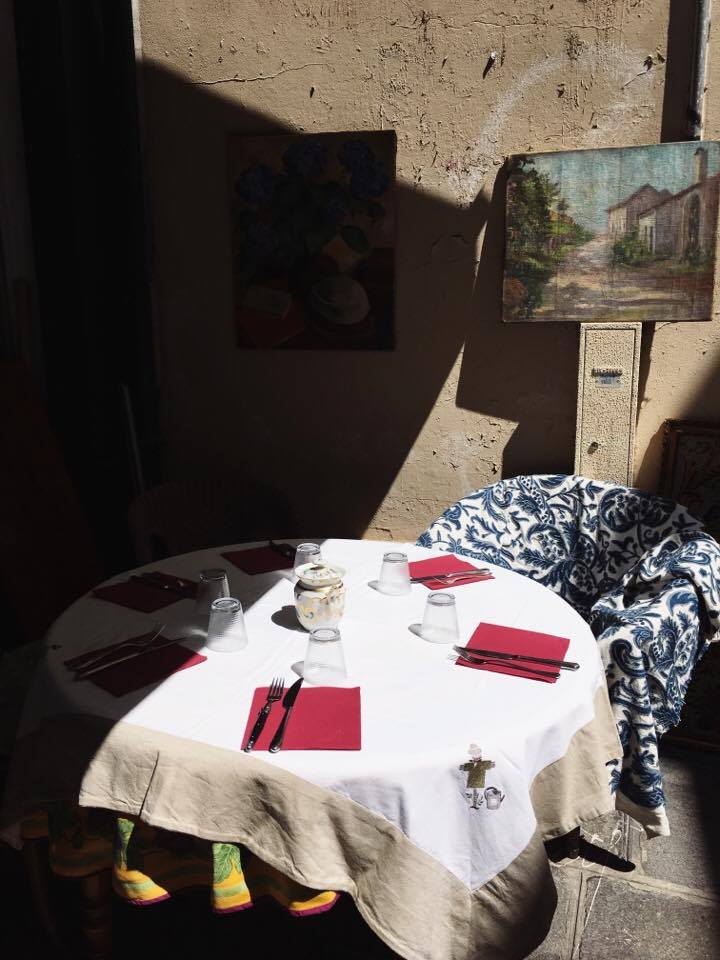 Tucked behind the massive stone walls of a gothic church in the Marais, L'Atelier des Guillemites is an antique shop where rich hand-oven tapestries are draped over fraying Louis-style chairs and beautiful oil portraits and watercolor landscapes are stacked along the walls. The only indication that this gleaming treasure trove transforms into an eclectic teashop every afternoon is the menu, faintly scrawled across the window in white chalky ink.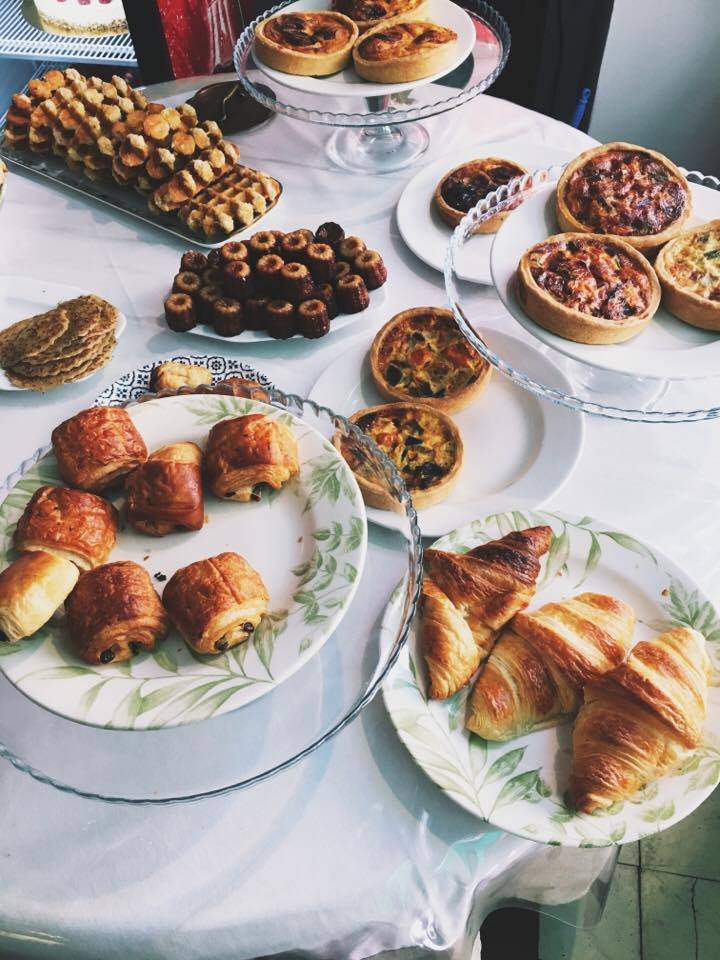 Inside, a small bar hidden amongst ancient goblets and shiny china is accompanied by a Chantilly lace covered table overflowing with crêpes, freshly baked muffins and an assortment of mouth watering cakes…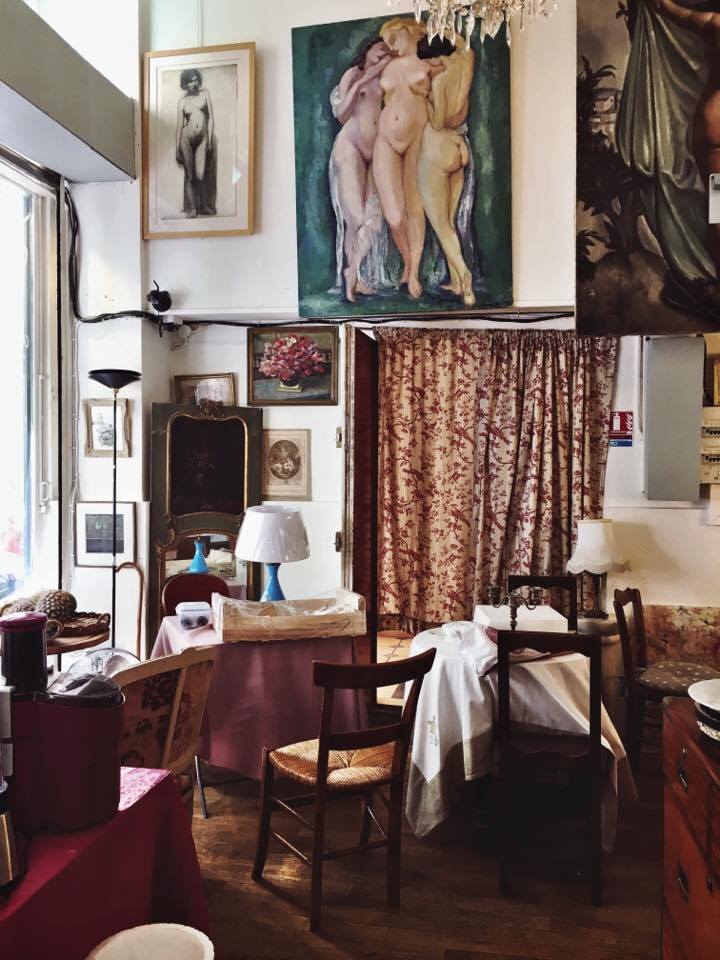 (3 Rue des Guillemites, 4eme; open Wed-Mon 11am-8pm)


Grandmère's Pantry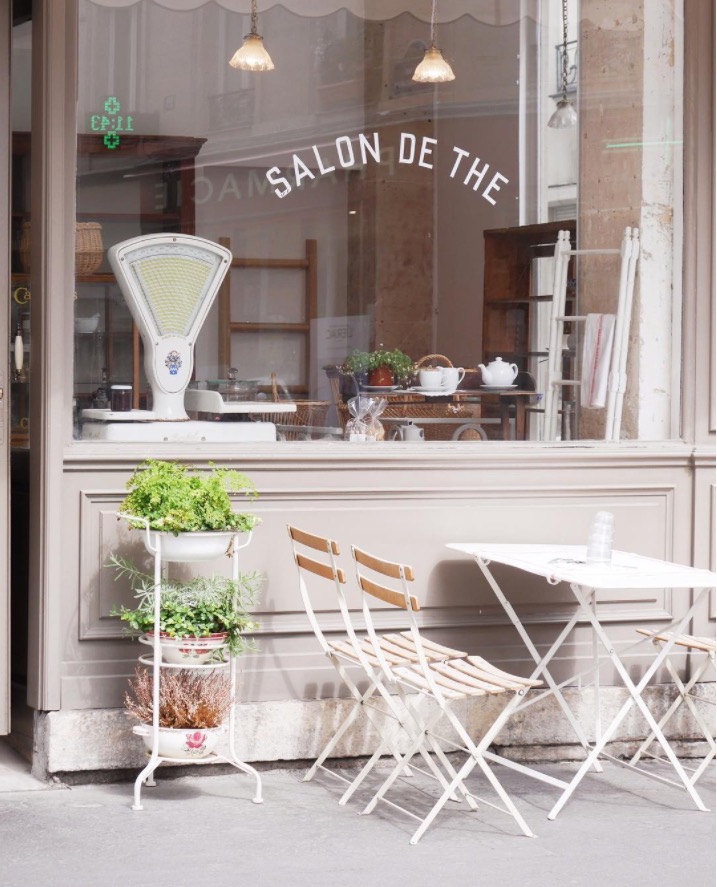 To wind down from a shopping spree at the famous Parisian department store, Le Bon Marché, take a tea break at Mamie Gateaux.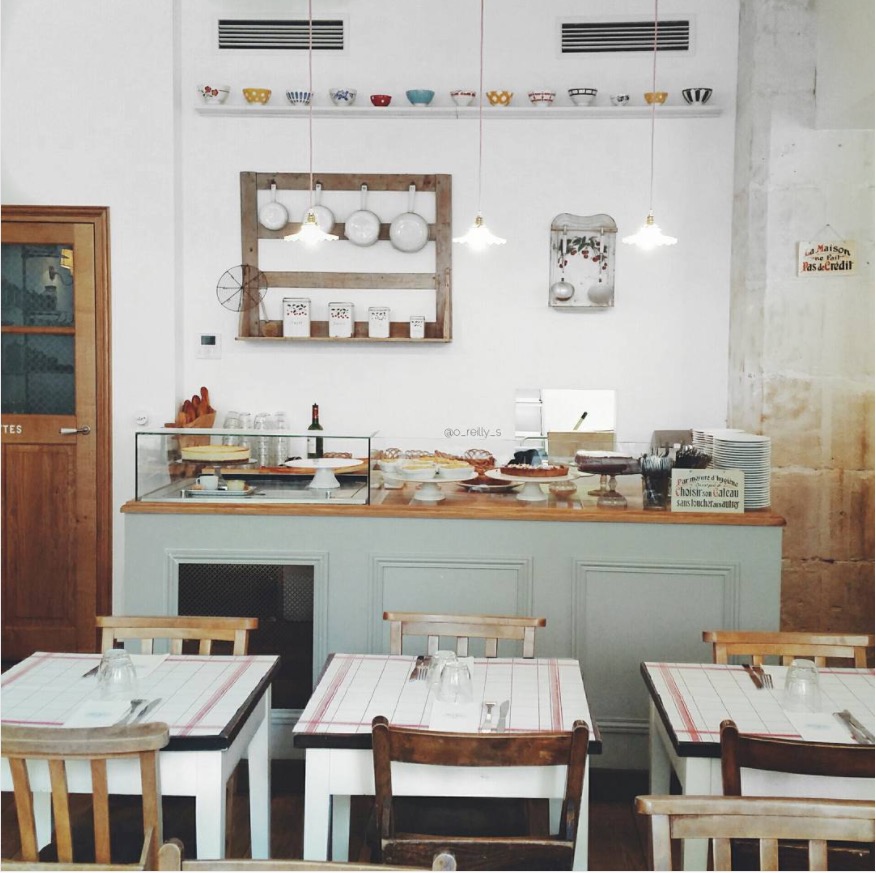 The space is quaint, countrified and cosy like a French grandmother's kitchen, and the scones are crumbly, warm and buttery.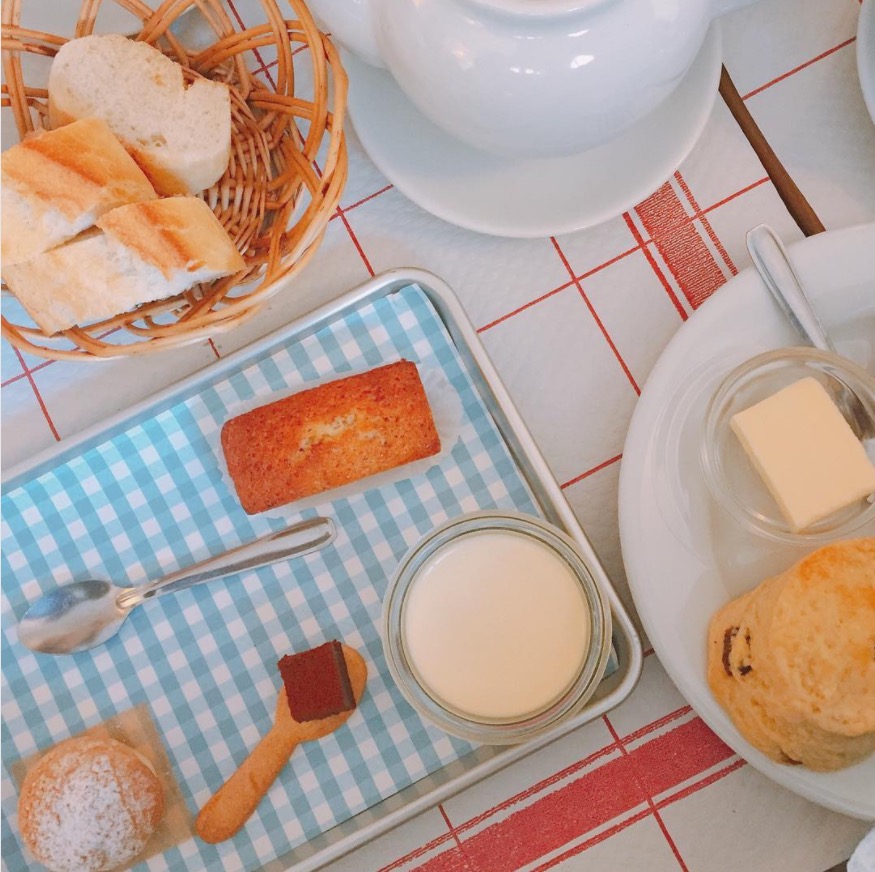 (66 rue du Cherche-Midi, 6ème; mamie-gateaux.com; Tues-Sat, 11.45am-6pm)


Lemon Tart in the Mad Hatter's Clubhouse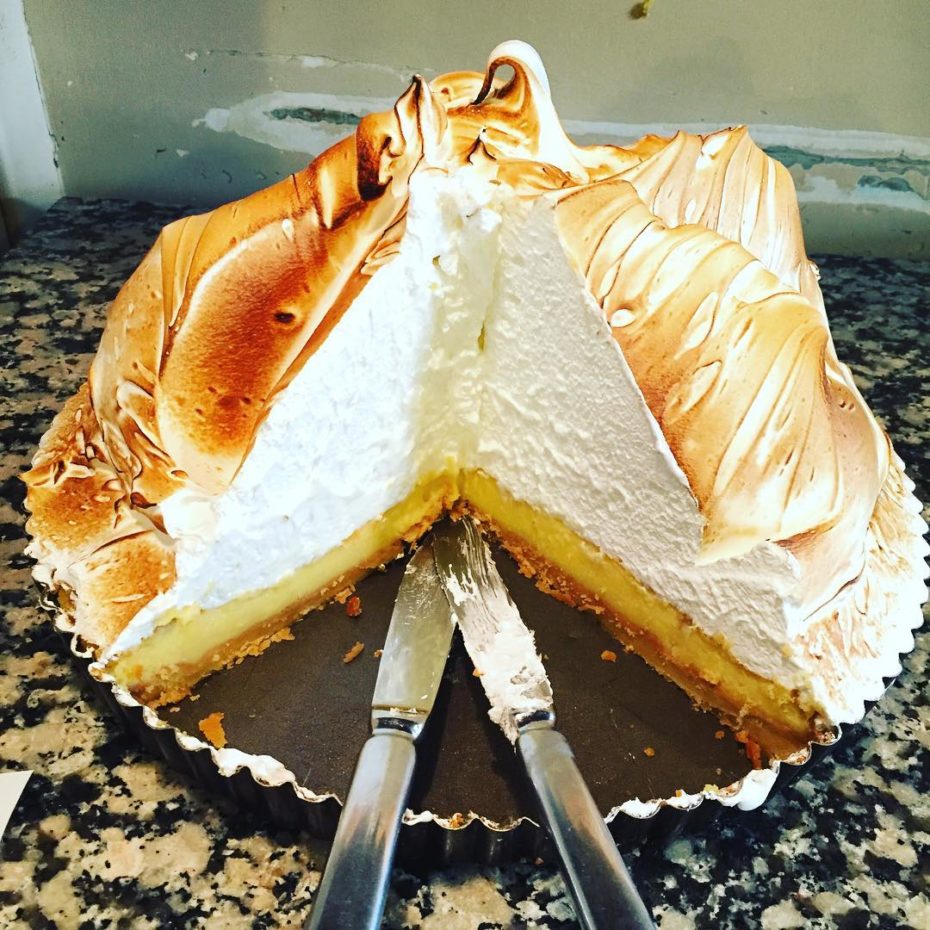 Situated at the end of the bustling Rue de Rosiers in the heart of the Marais' iconic winding cobble stone walking streets, Le Loir dans la Thiéière is identified only by a small raspberry stained metal sign that swings above the pavement. Entering through the worn pine doors is equal to tumbling into Alice's whimsical world…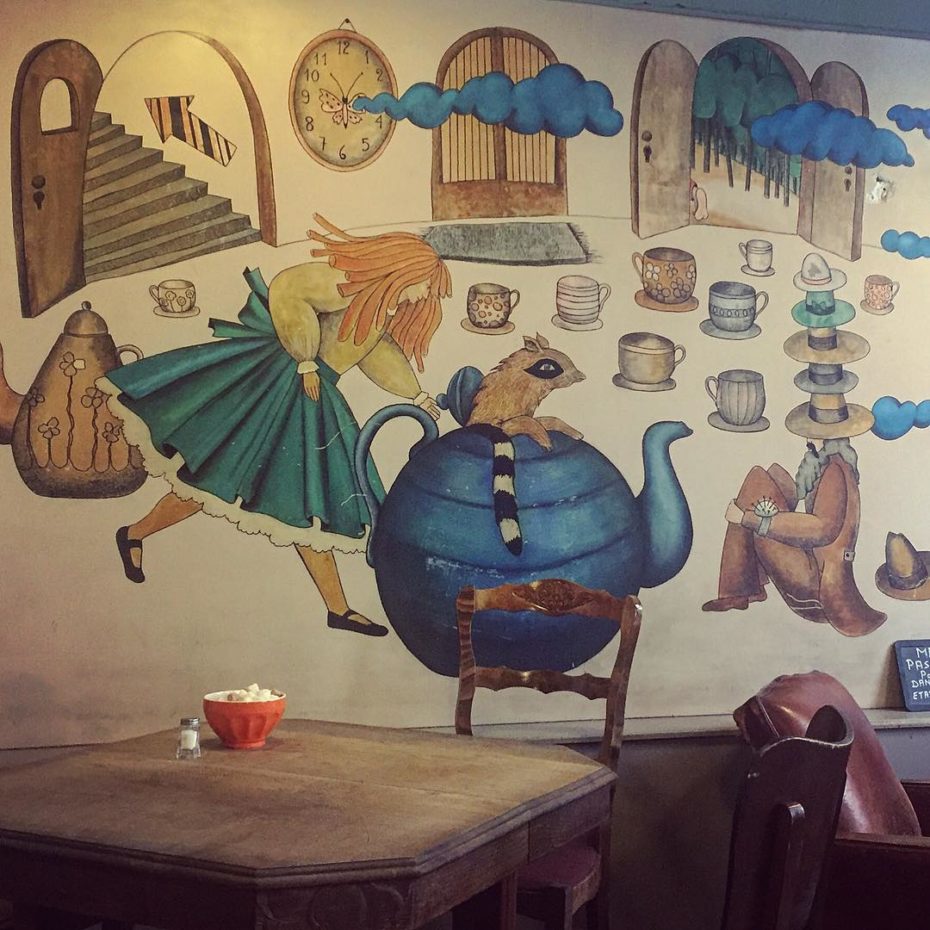 A mismatched collection of chairs and dining tables bearing the bruises and stains of many past lives, fill the space and the faded eggshell walls are adorned will hand-painted murals depicting surreal fairytales. High tea begins strictly at 3 pm each day. However in this tea salon, as well as all others situated in France, traditional images of multi-tiered stands offering cucumber finger sandwiches and scones are replaced with a marble slab overflowing with a rainbow of glazed fruit tarts, crumbles and the maison's infamous tarte au citron.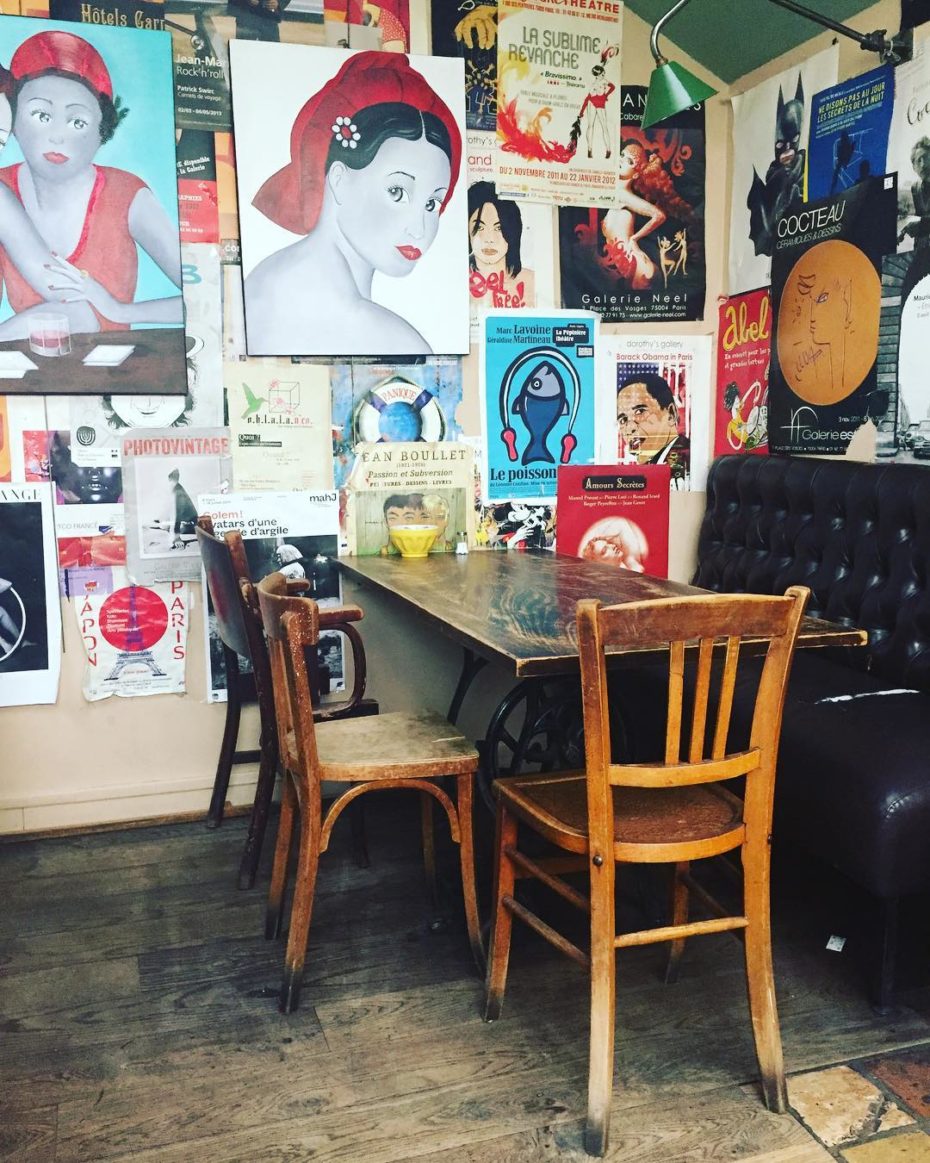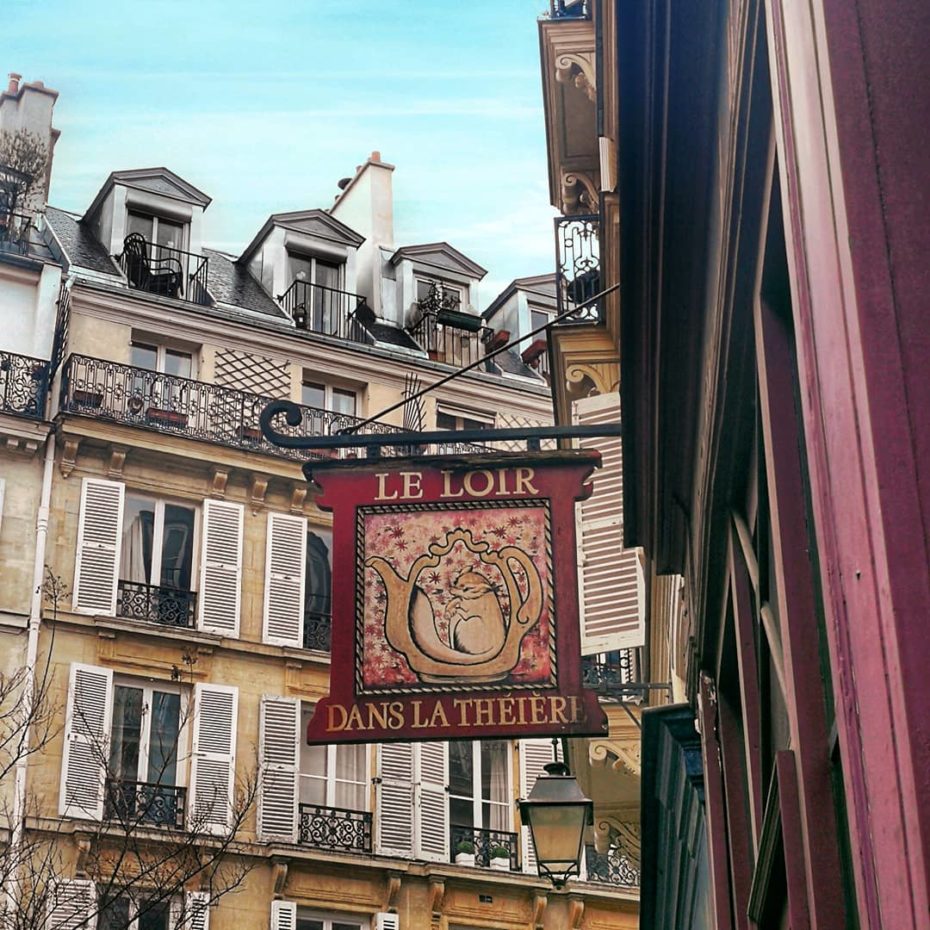 (3 Rue des Rosiers, 3eme; open everyday 9am-7.30pm)


The People Watching Salon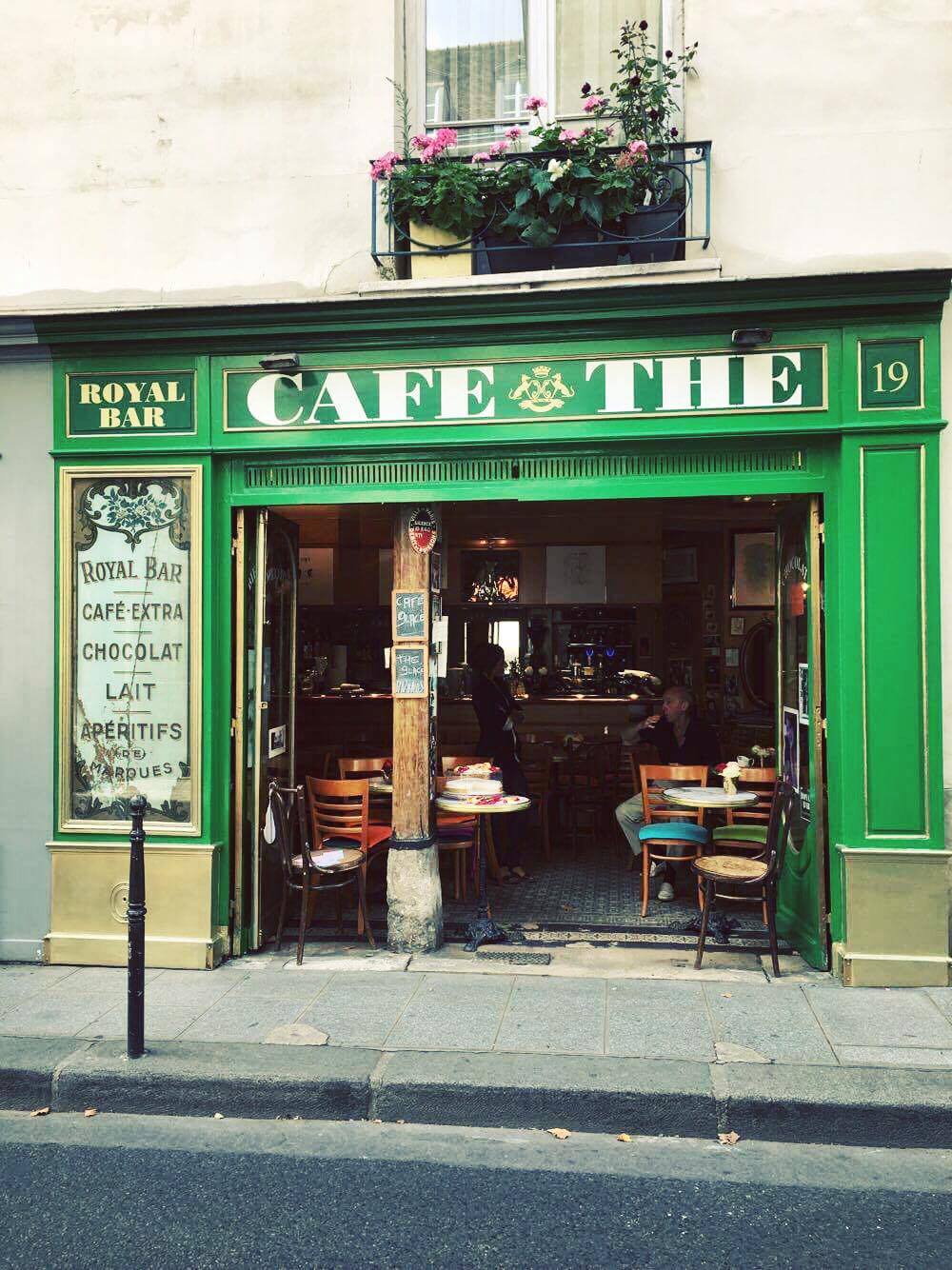 One will stumble upon the lime-green square façade of Bar Royal carved into 19 Rue du Parc Royal, lured in by its old-world charms. It resembles a space whose vibrant hues would be artfully distorted and chopped to pieces by the hand of a surrealist painter, or reduced to mere sensory fragments by an impressionist.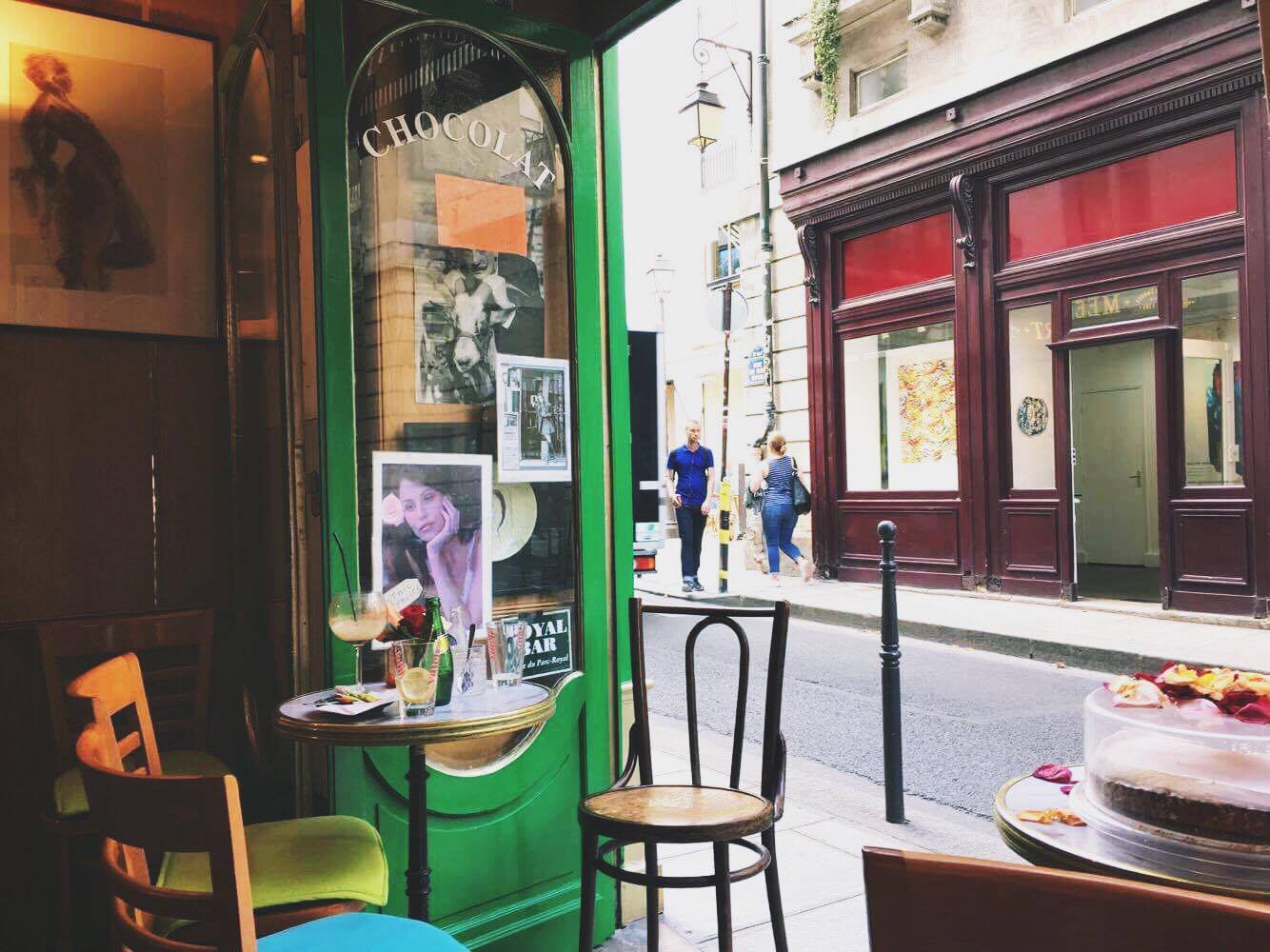 Inside, the monochrome hand-painted tile floor is topped with small café tables, each dressed in vibrant pops of colors. The wood-panelled walls are covered in the visible brushstrokes of hand-painted oil portraits, vintage posters of Bardot-era actresses and inky film photographs of famous artists in their studios – an authentic and eclectic exposition of the proprietor's life.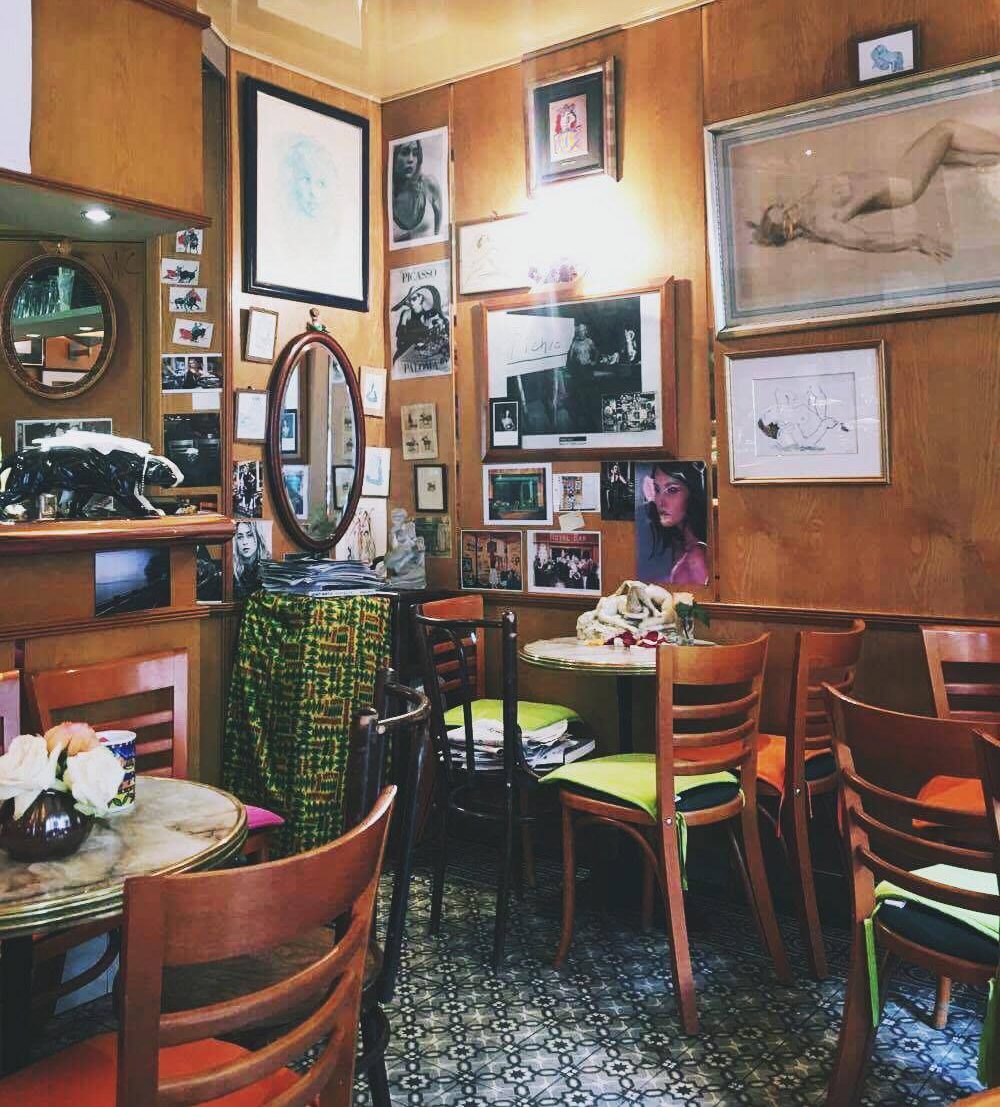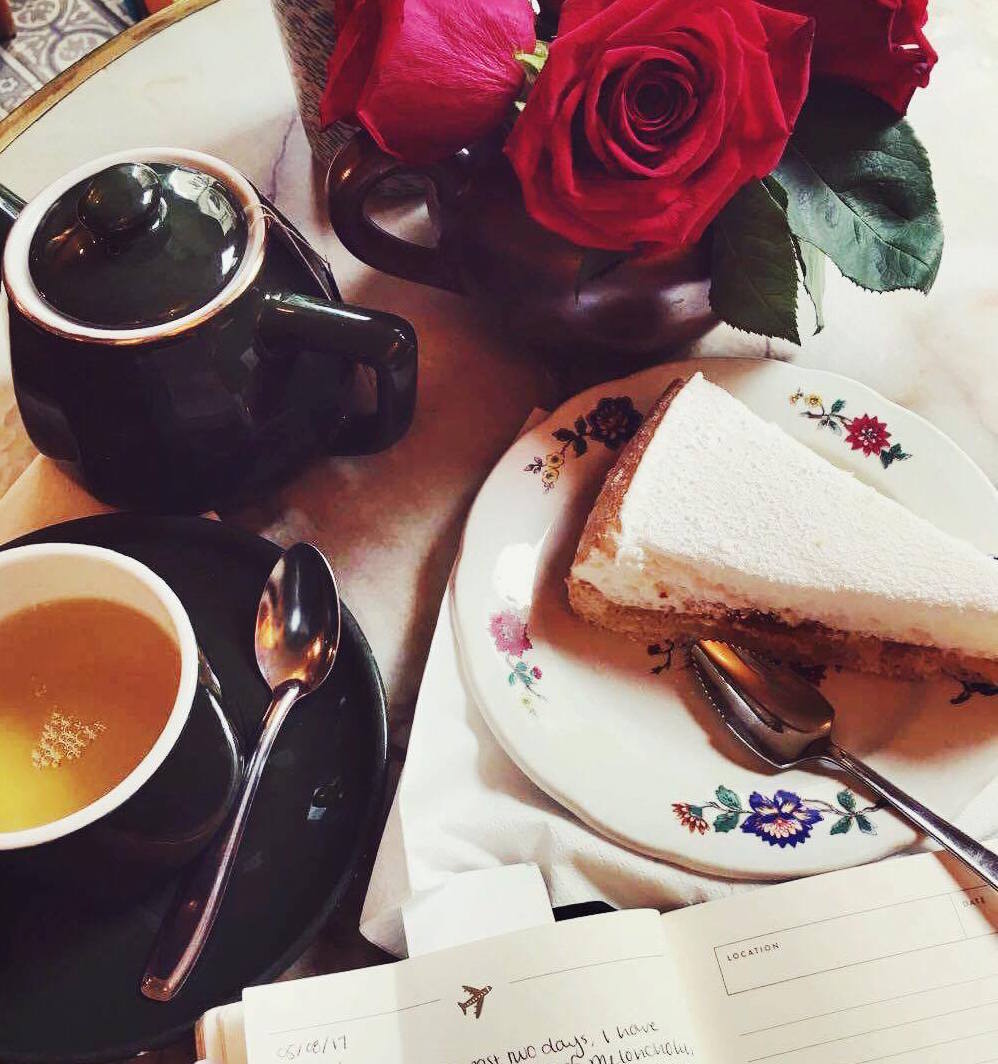 Order the lemon tart with your tea, sit by the window and watch the world go by. (19 Rue du Parc Royal, 3eme).
Unlock all of Messy Nessy Chic's Parisian treasures when you pre-order your copy of "Don't Be a Tourist in Paris". Insider advice and little-known urban anecdotes await…