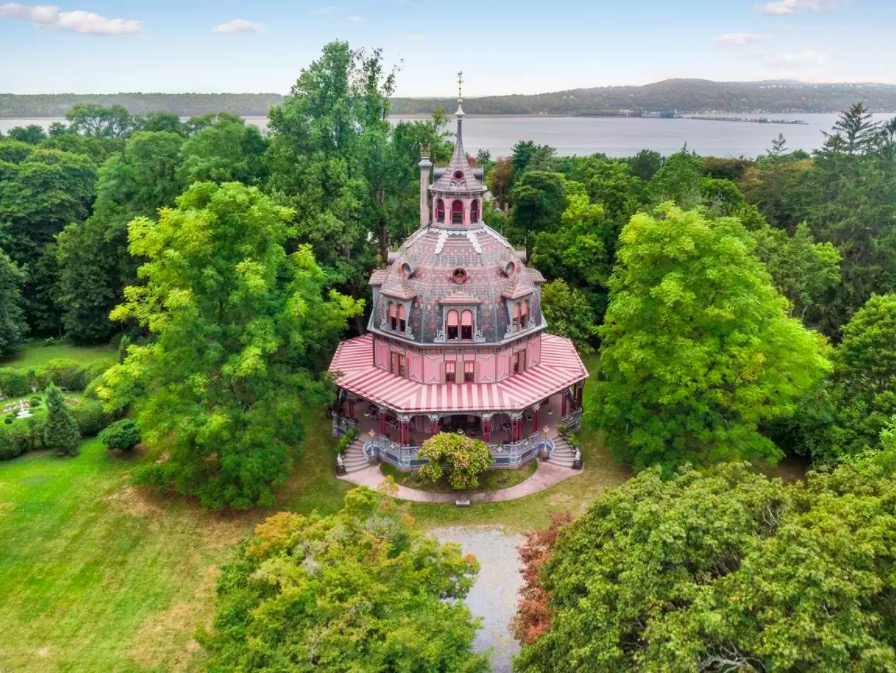 I'll admit it's a completely delusional exercise, but I do it anyway, staring wide-eyed at dreamy historic homes where I could act out my own Daphne du Maurier novel. Today's property du jour, found wandering the internet, is a National Historic Landmark, a unique octagon-shaped and domed Victorian style house known as the Armour–Stiner House. It's currently for rent with a rather hefty price tag, but it can't hurt to have a snoop around…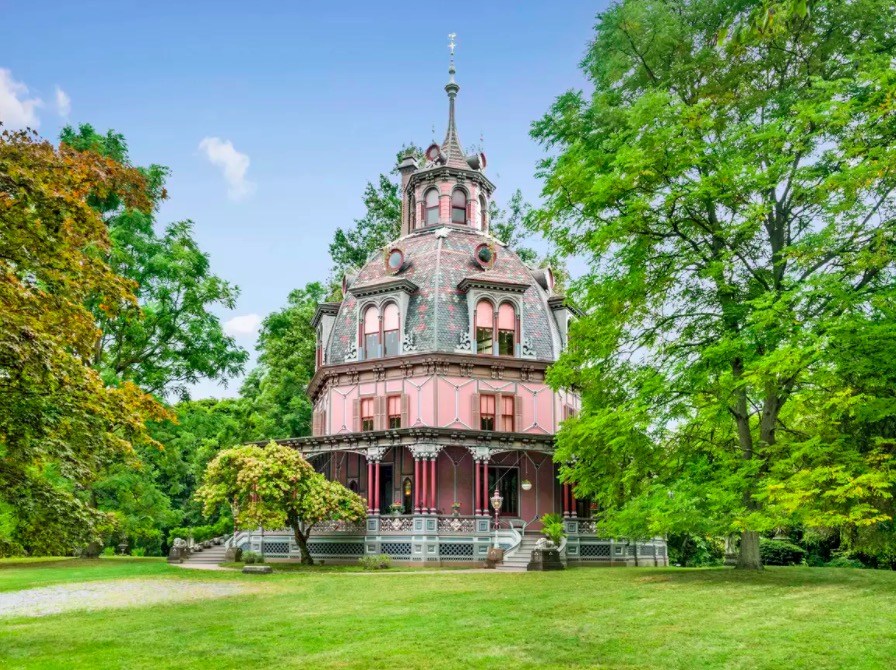 Located in Westchester, New York, this incredible house was built in 1859–1860 by financier Paul J. Armour, but the actual architect remains unknown. The dome was added later by its next owner, Joseph Stiner, a tea importer. It's one of less than a hundred octagon houses still extant in the United States.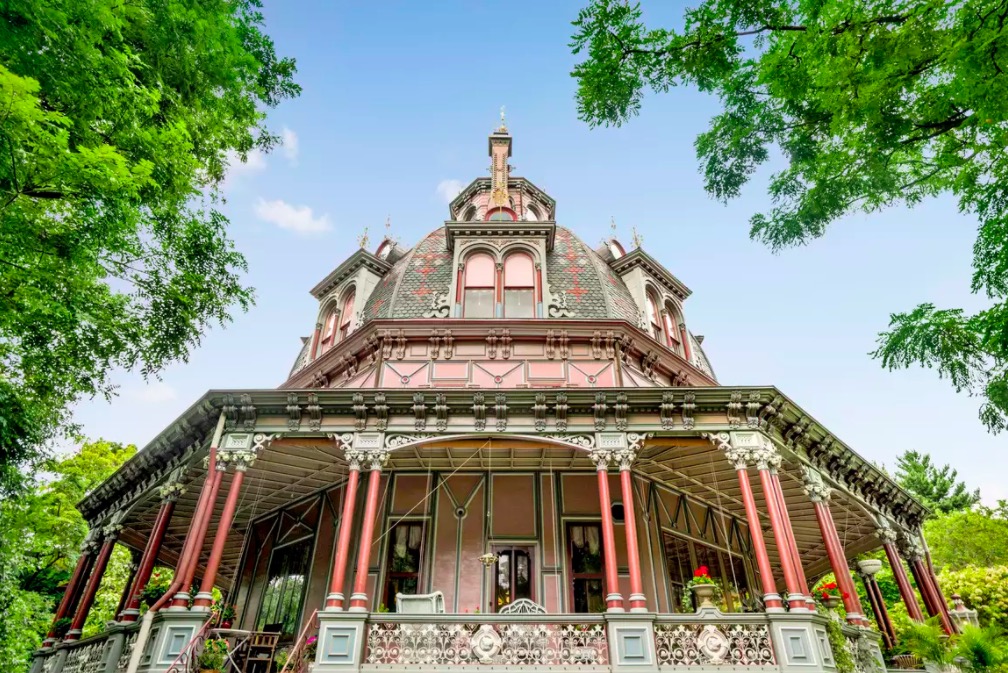 From the 1940s until the 1970s, it was owned by an American author and historian, Carl Carmer, who claimed the house was haunted. After that, the house was unoccupied for several years and fell into disrepair. The National Trust for Historic Preservation bought it to prevent it from being demolished, but was unable to fund the amount of renovation the property required.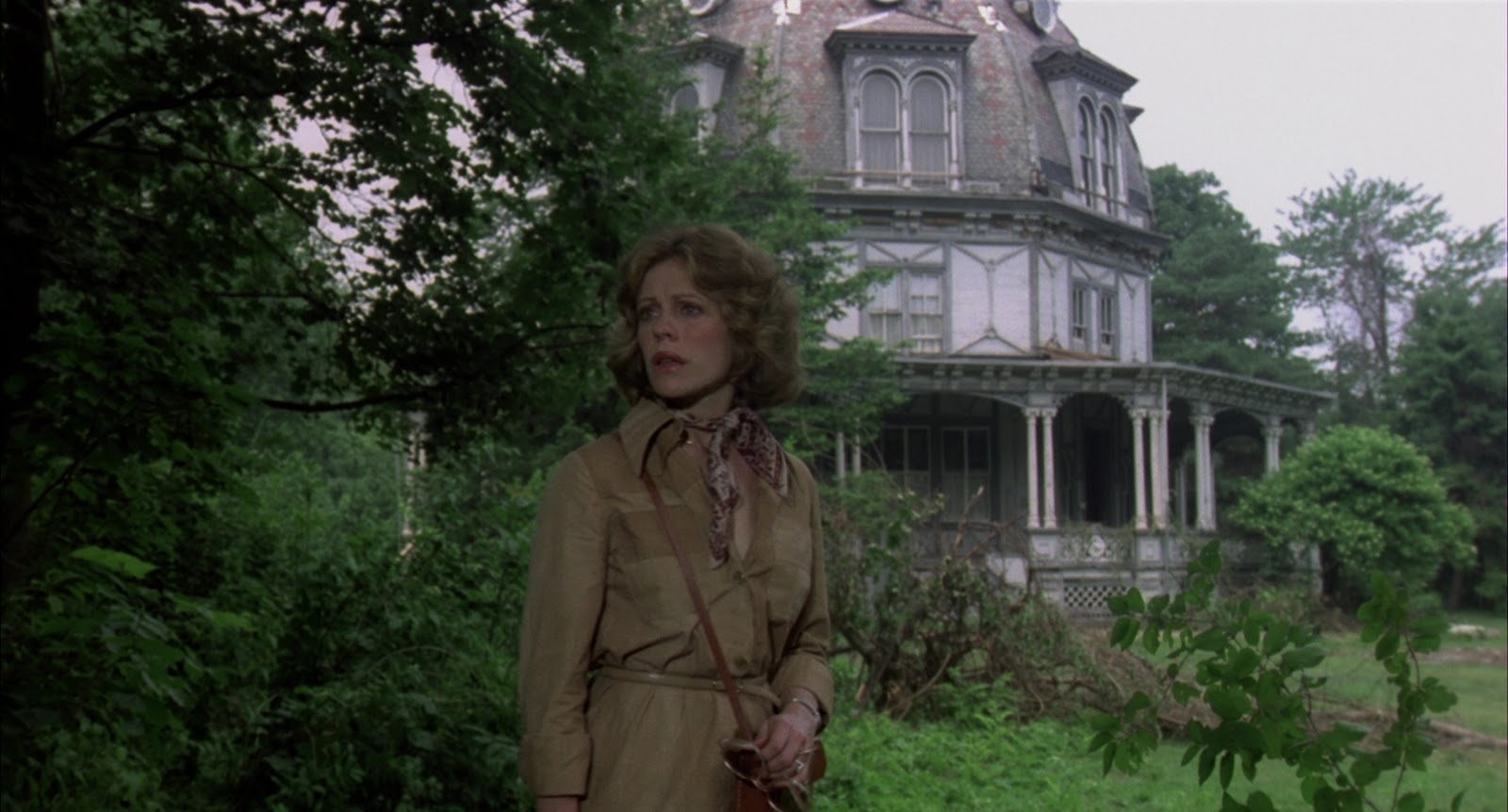 In 1981, the house starred as the main setting for a particularly awful horror film called The Nesting. You can watch the trailer here. Luckily the National Trust was eventually able to sell the home to the perfect candidate: a preservationist architect, Joseph Pell Lombardi, who has transformed the house, interiors, grounds and outbuildings into what it is today.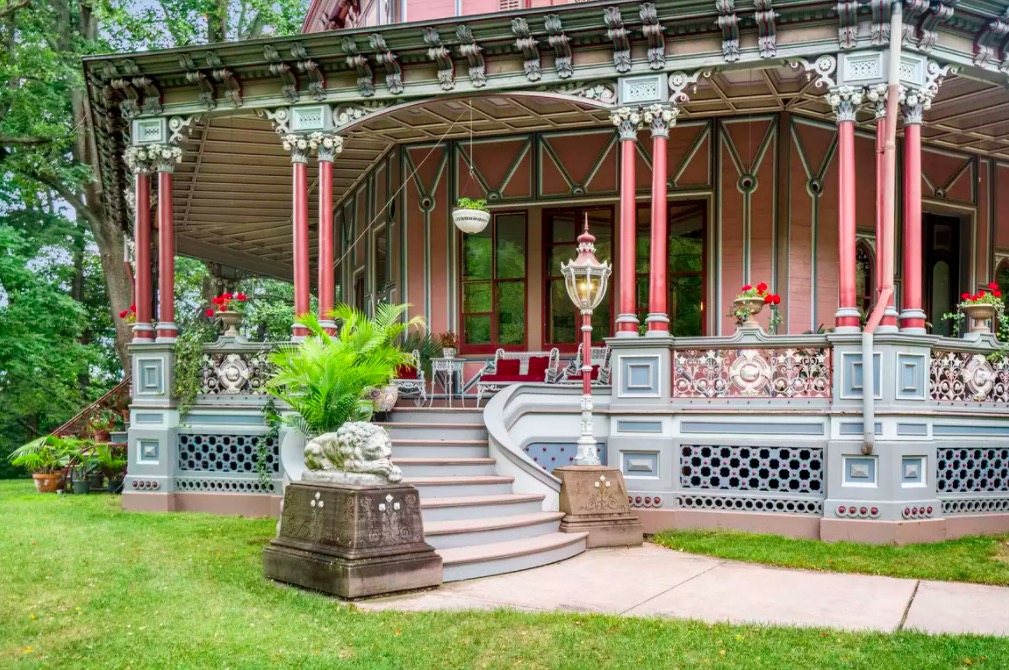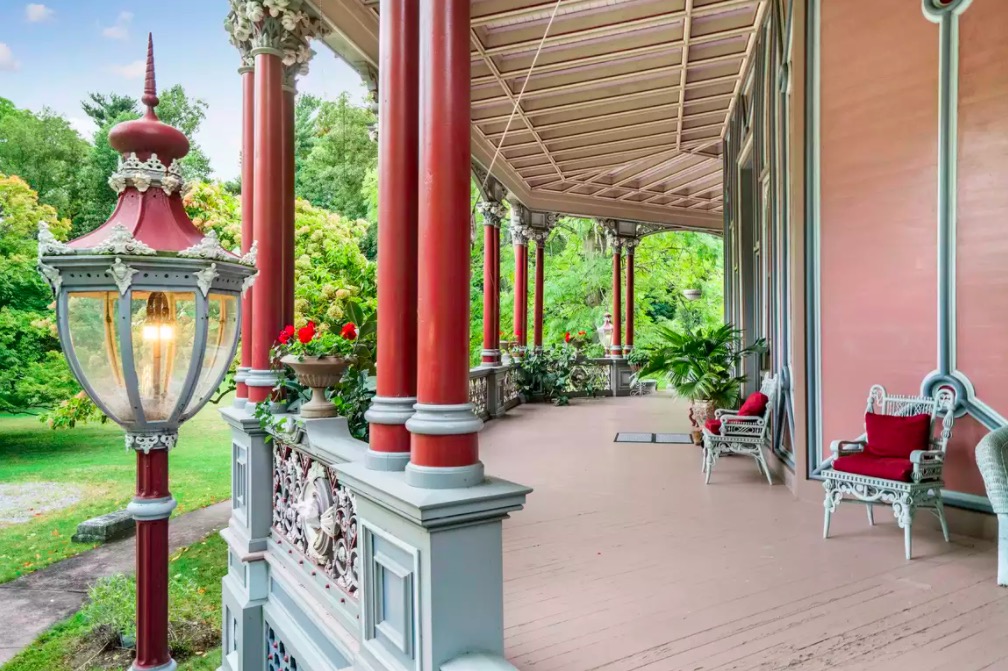 Ready to see inside?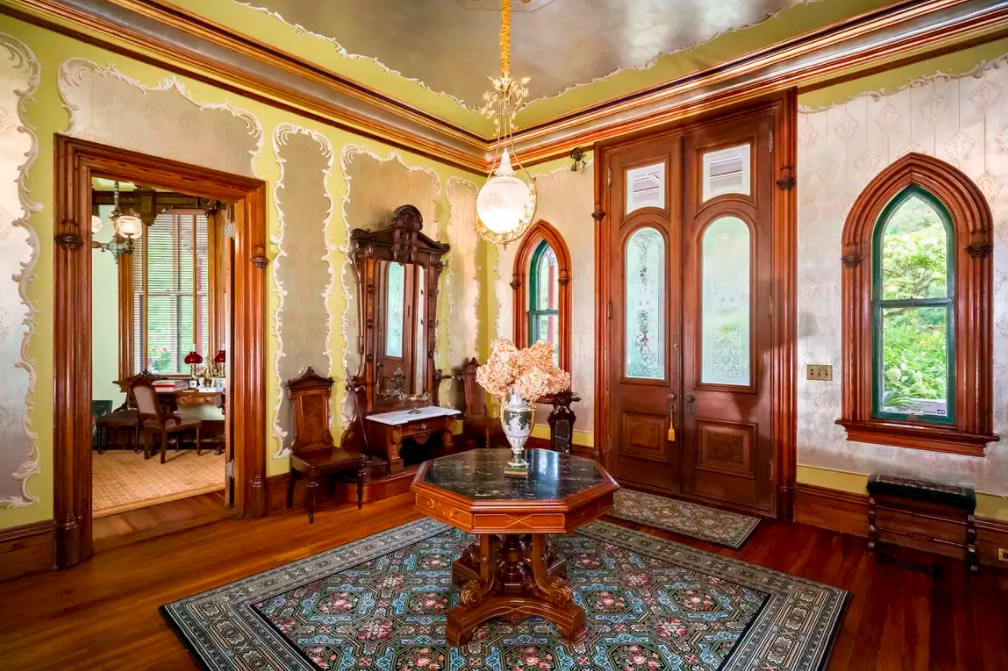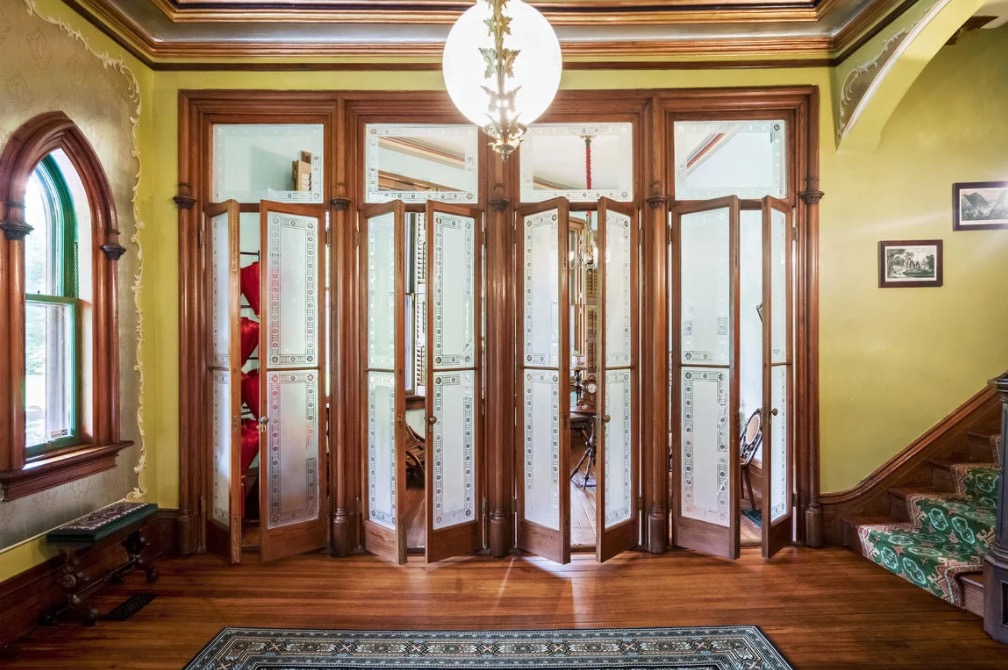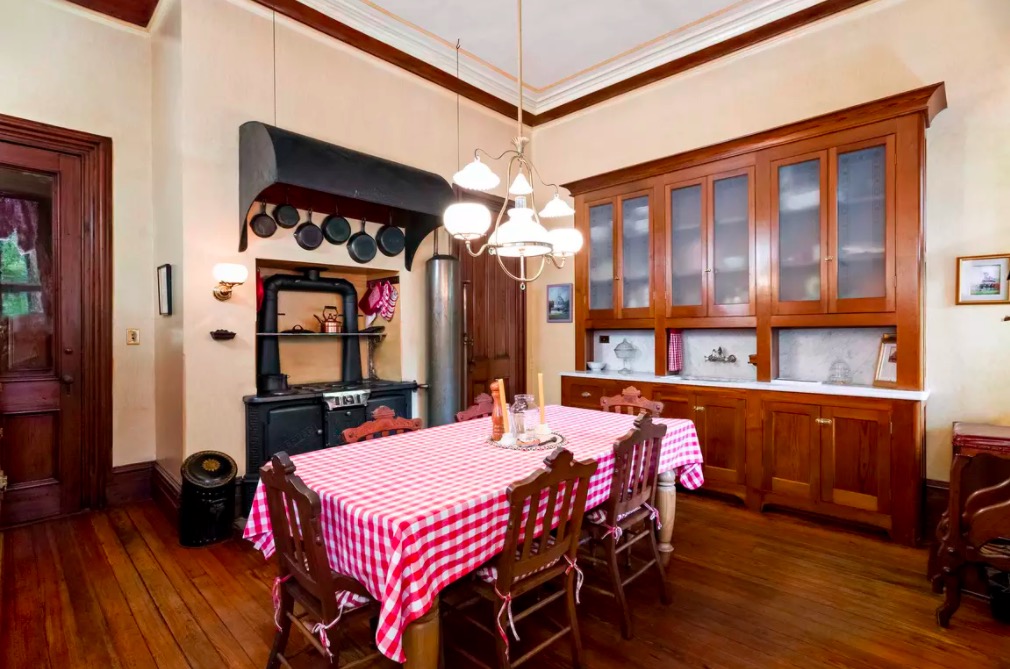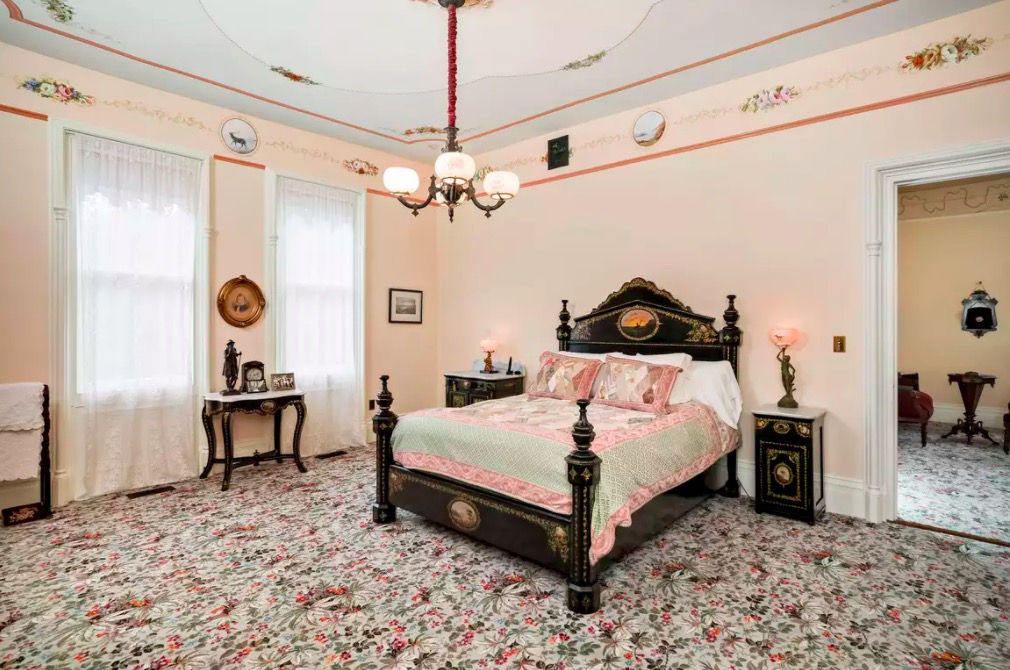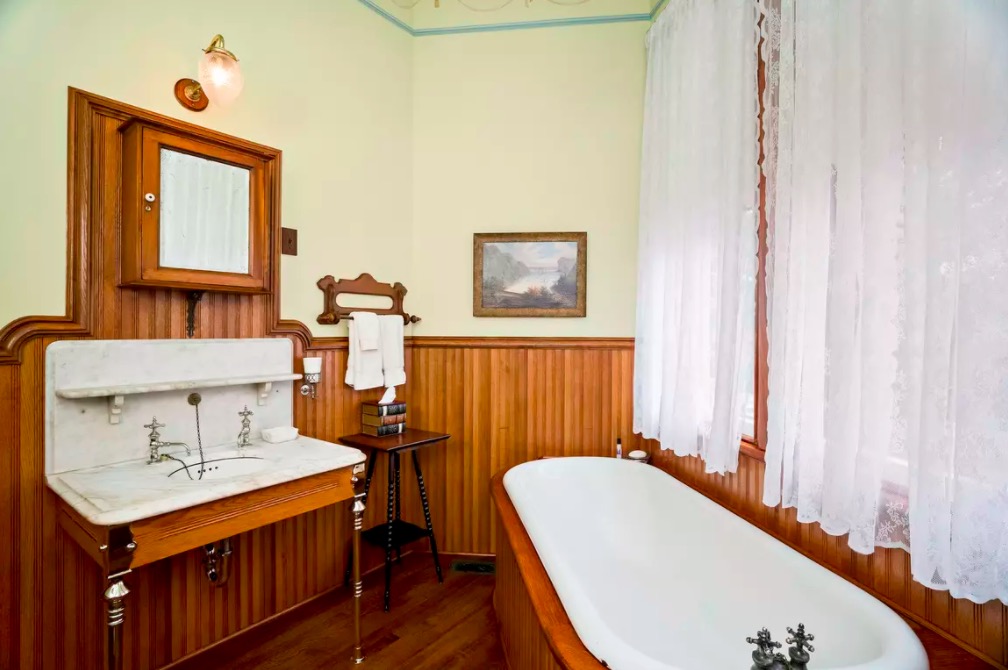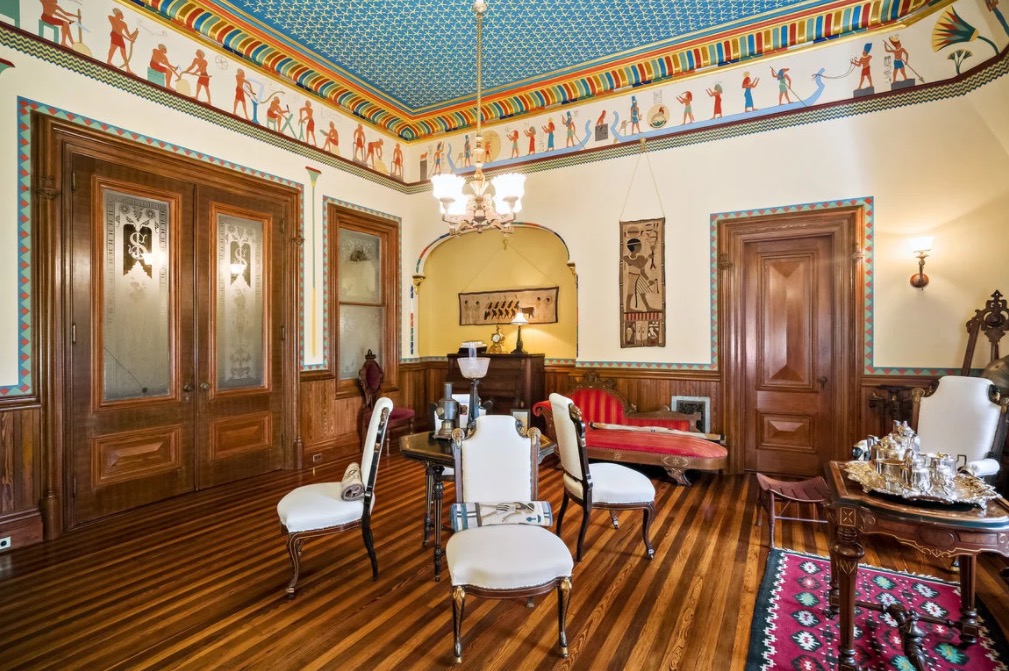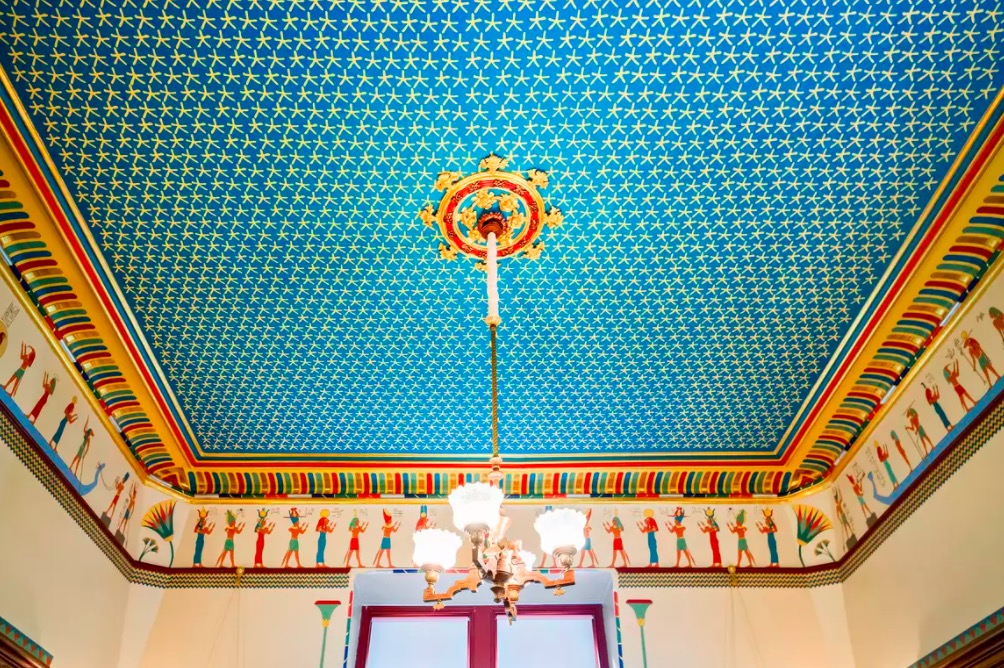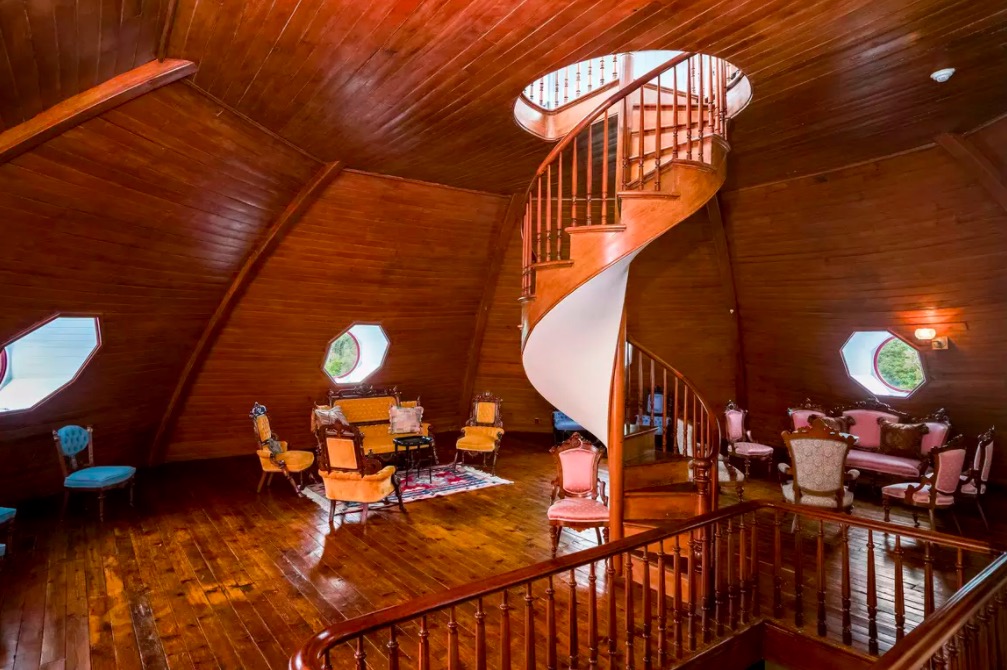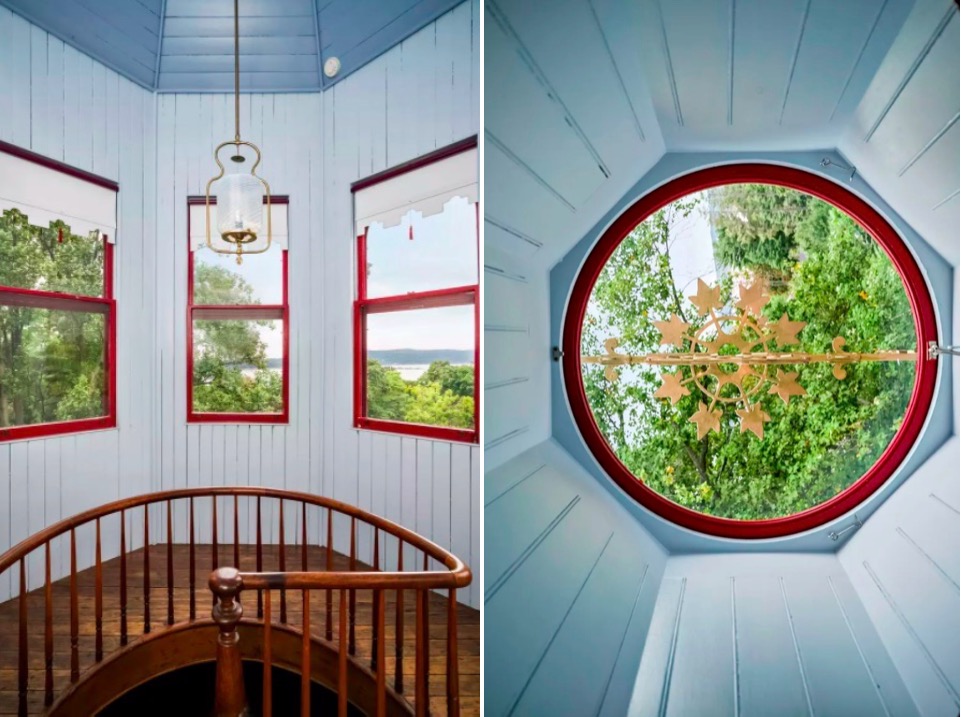 Hold your breathe for the outbuildings…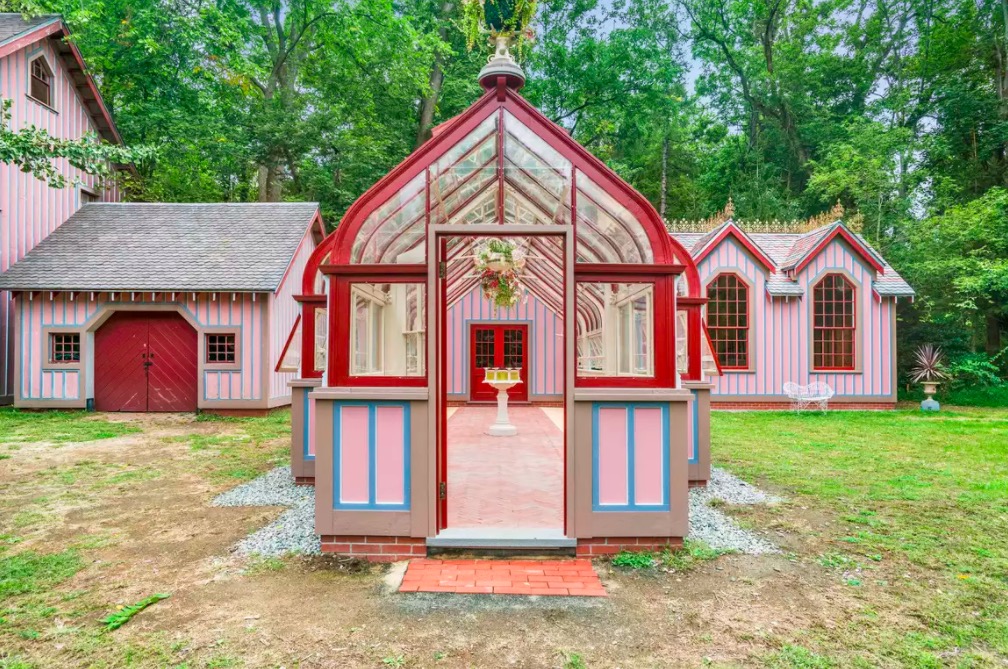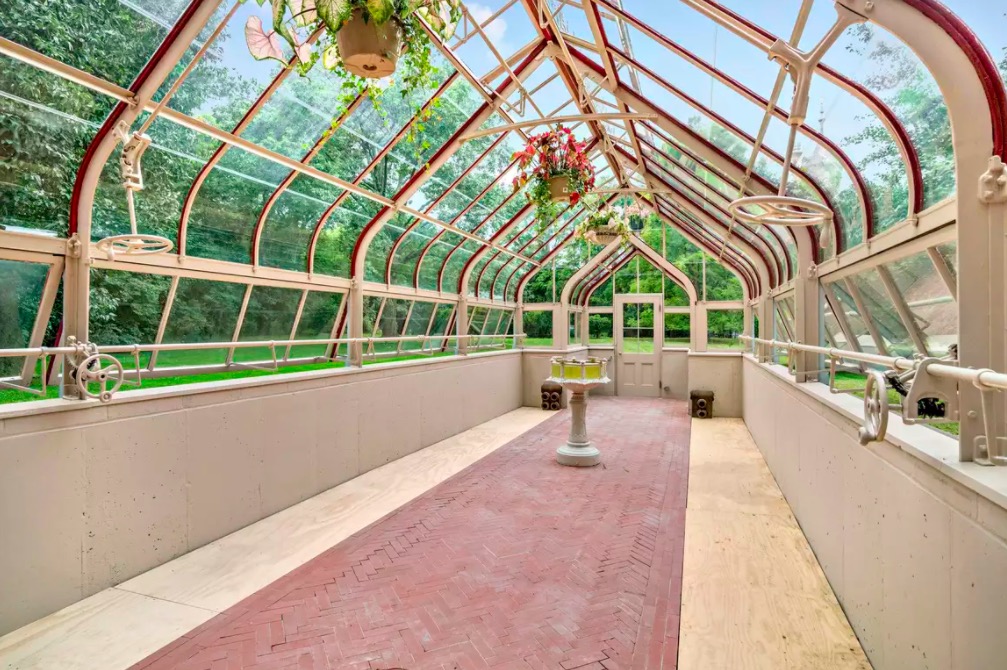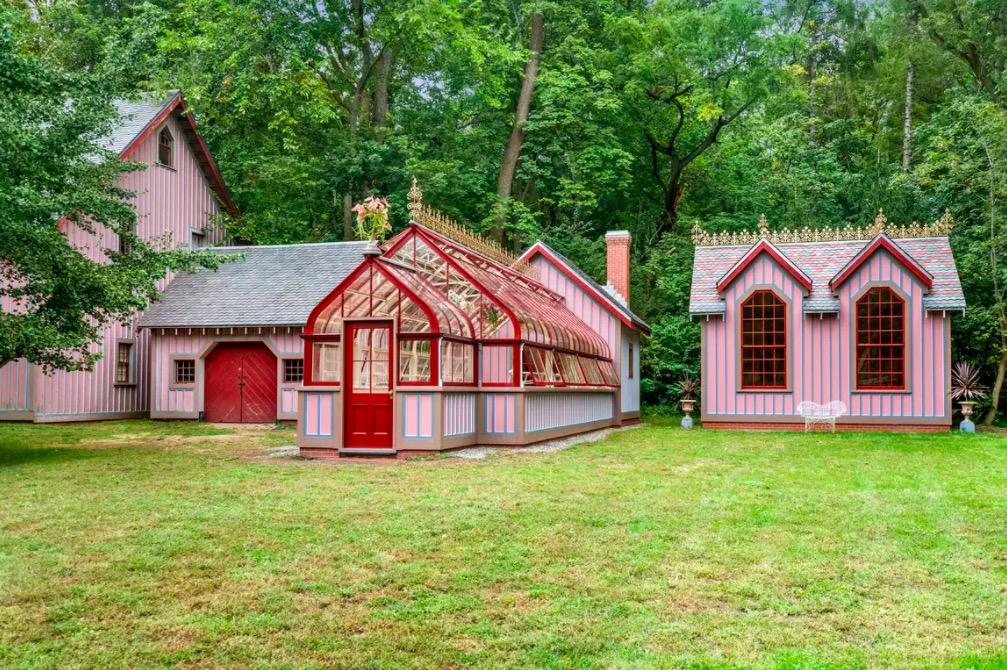 This Victorian wonderland is up for rent at $40,000 a month. Let's hope that's just the screening price. Ouch.