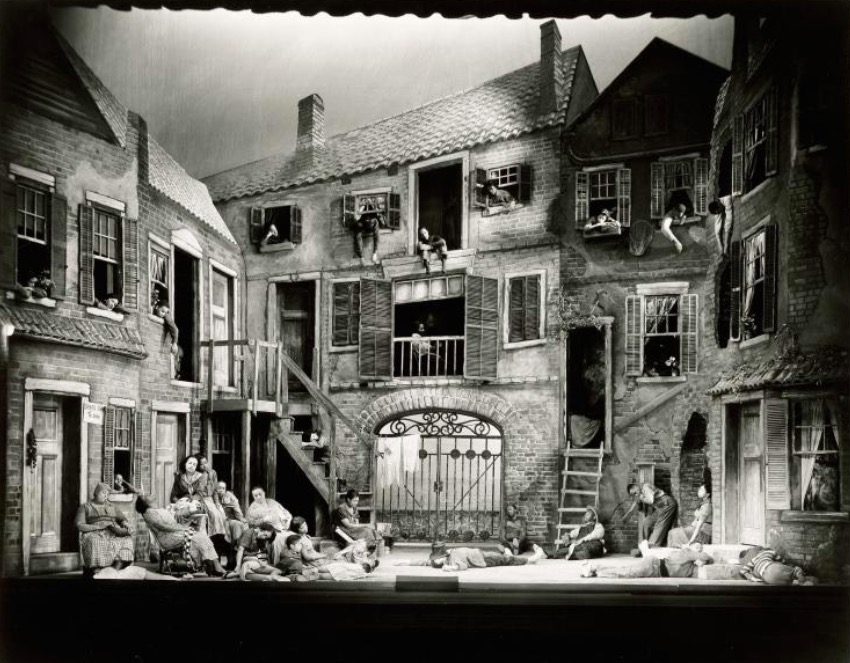 Just take a look at that stage from the Broadway debut of George Gershwin's groundbreaking opera "Porgy and Bess" in 1935. On the rare occasion that I take myself to the theatre these days, what I look forward to seeing the most is always the set. I find myself willing the show to keeping moving  on to the next act just so I can start inspecting the new set change. And you can imagine my disappointment when the curtains open and the production has decided to go with an abstract, minimalist,  "modern interpretation" of the set. No, no, no. I want props– hundreds of them– entire street scenes and living rooms re-imagined on stage, incredible attention to detail; like they did in the old days…
These photographs come from a collection I found while browsing the New York Public Library. The Vandamm archive documents almost comprehensively three decades of theatrical history in New York thanks to Florence and Tommy Vandamm. When their London portrait studio business declined after the great war, they moved to New York City in 1920 and undertook a contract with the Theatre Guild to photograph all of their productions. While Florence took responsibility for the actors portraits, Tommy concentrated on documenting the stage work, and had the good fortune of capturing some pretty spectacular sets.
The photographs range from the 1920s to the late 1950s at which point Florence closed the studio and their archive of negatives were purchased by the Billy Rose Theatre Collection, eventually finding a home with the New York Public Library…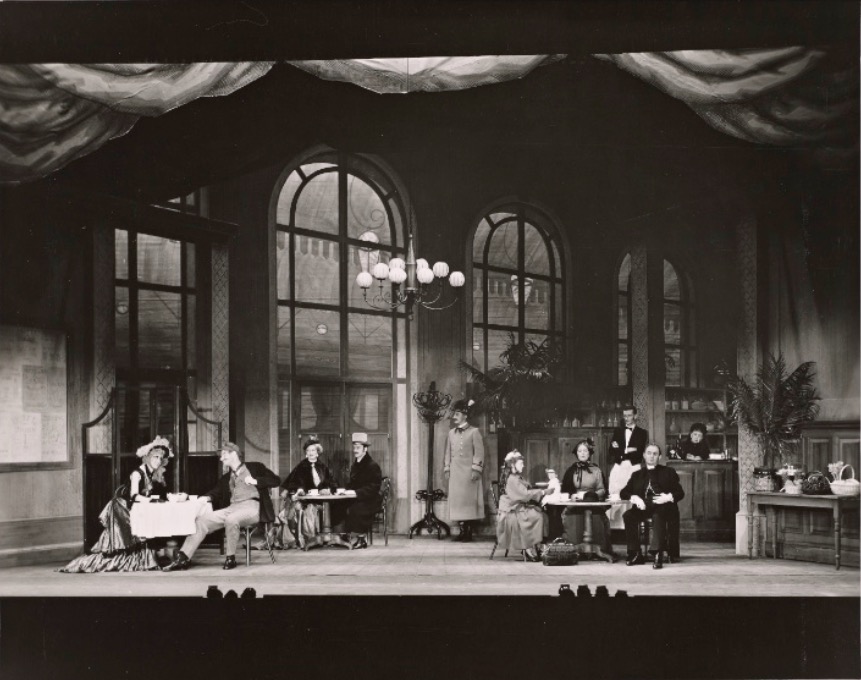 A scene from the original Broadway production of Noël Coward's "Quadrille." Coronet Theatre 1955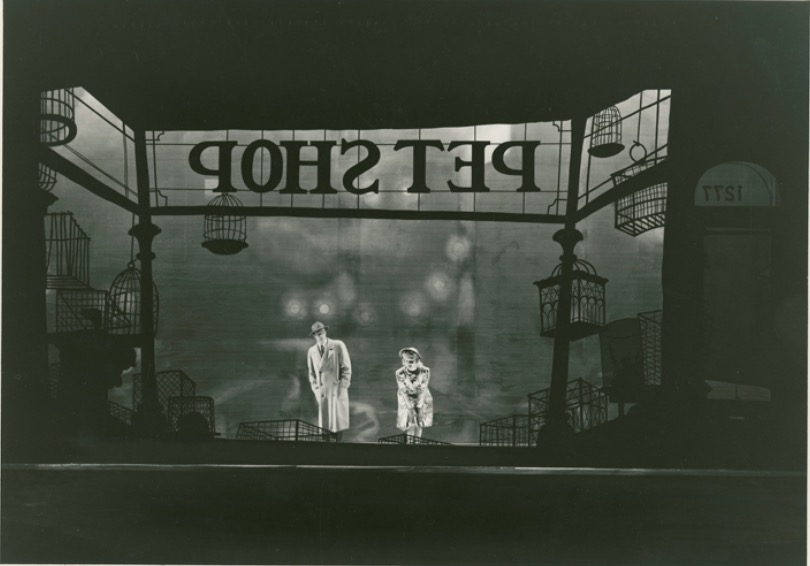 Gene Kelly and Leila Ernst in the stage production "Pal Joey", 1940
"Three Sisters", Ethel Barrymore Theatre, 1942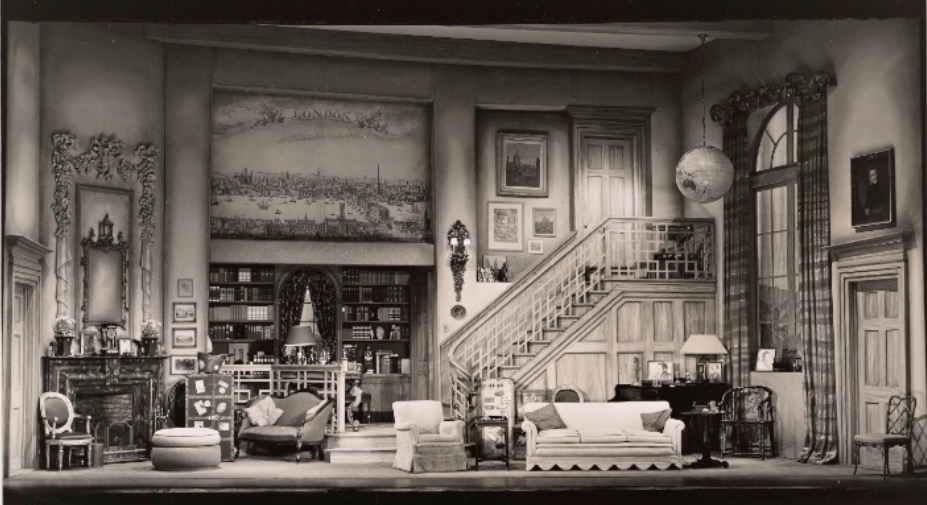 Noël Coward's "Present Laughter," Plymouth Theatre 1947.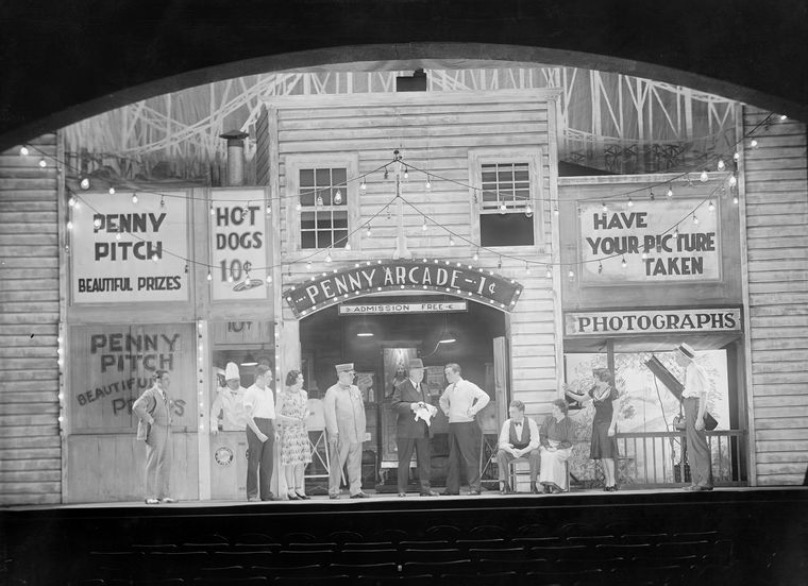 "Penny arcade", 1930. Set designed by Cleon Throckmorton at the Fulton Theatre.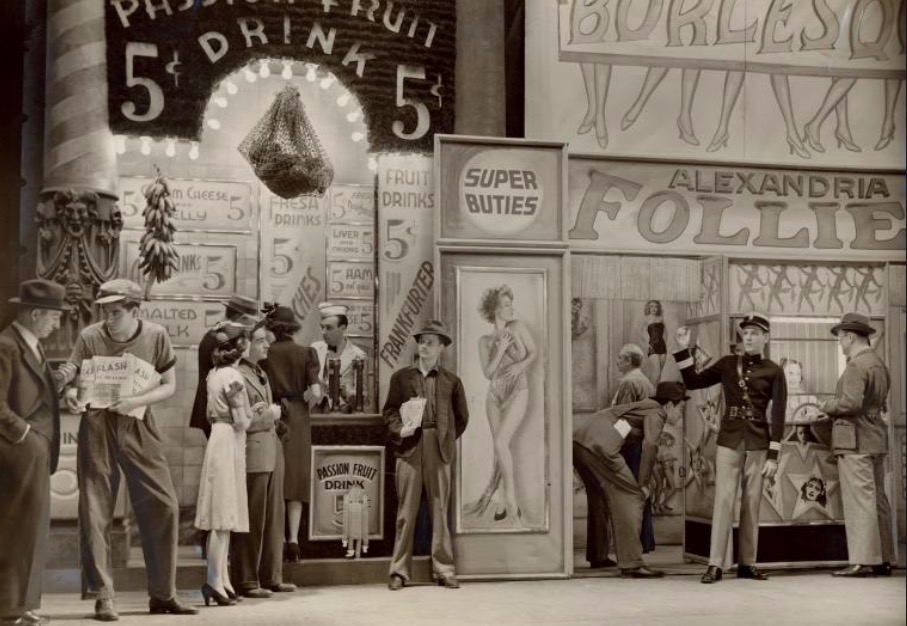 "The Fabulous Invalid", Broadhurst Theatre, 1938.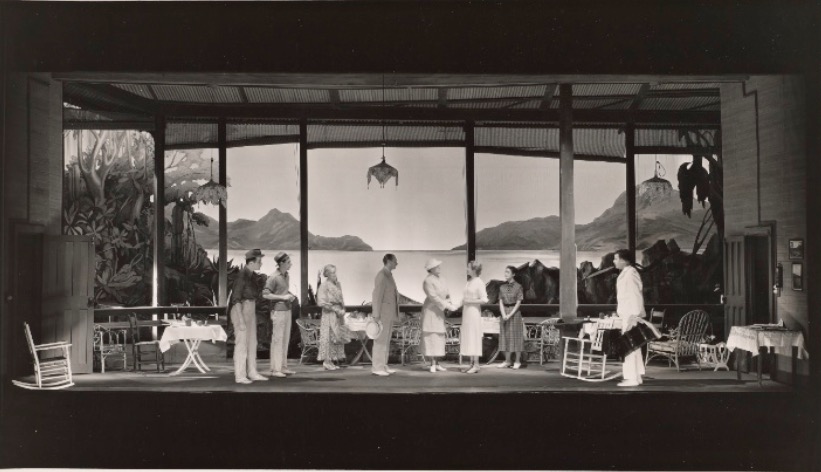 "Point Valaine," 1935 at the Barrymore Theatre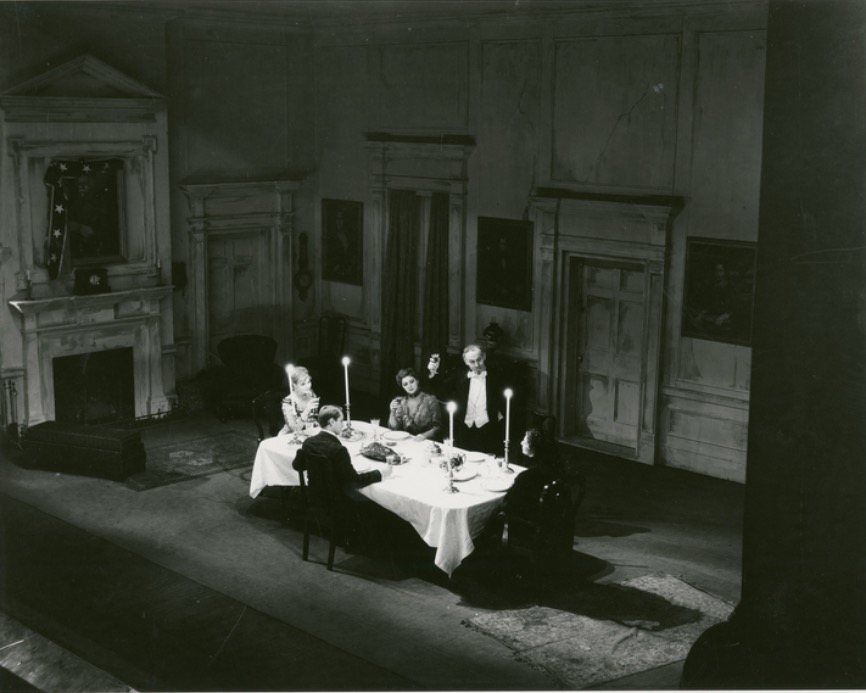 Eunice Stoddard, Stella Adler, Morris Carnovsky (toasting), Mary Morris, and Franchot Tone in the stage production "The House of Connelly", 1931.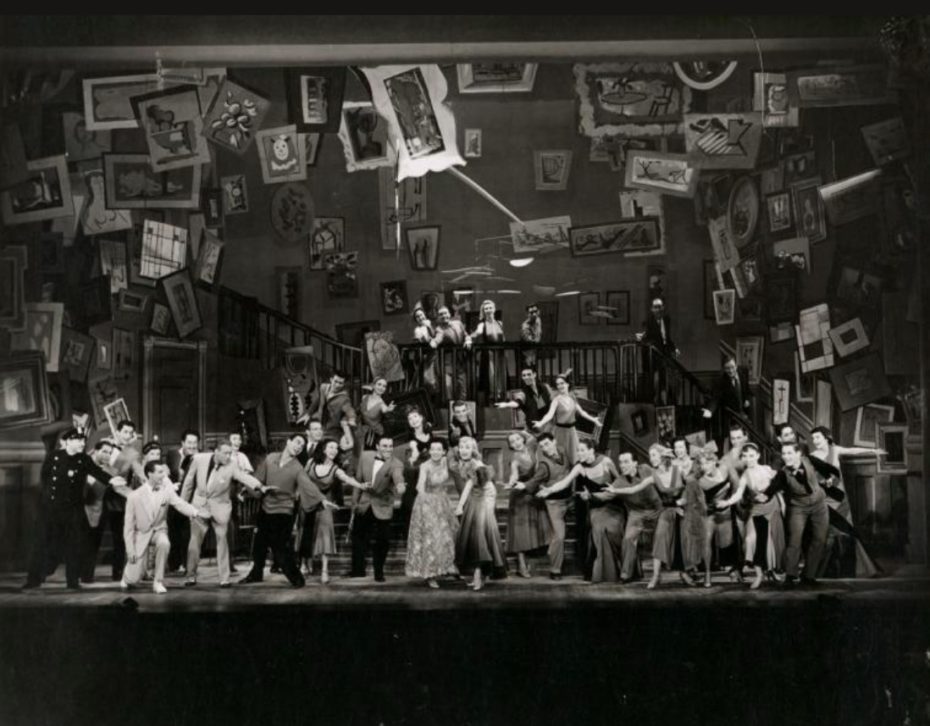 Scene from "Wonderful Town", Winter Garden Theatre, 1953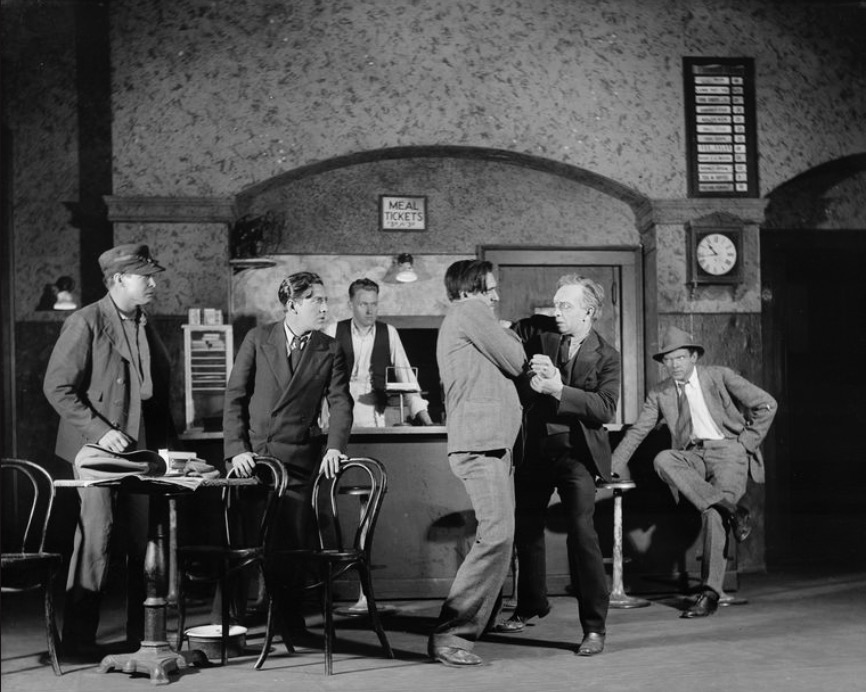 Lyceum Restaurant (Act I and III). Set designed by Cirker & Robbins for "Gods of the lightning" by Maxwell Anderson & Harold Hickerson. NYC: Little Theatre, 1928.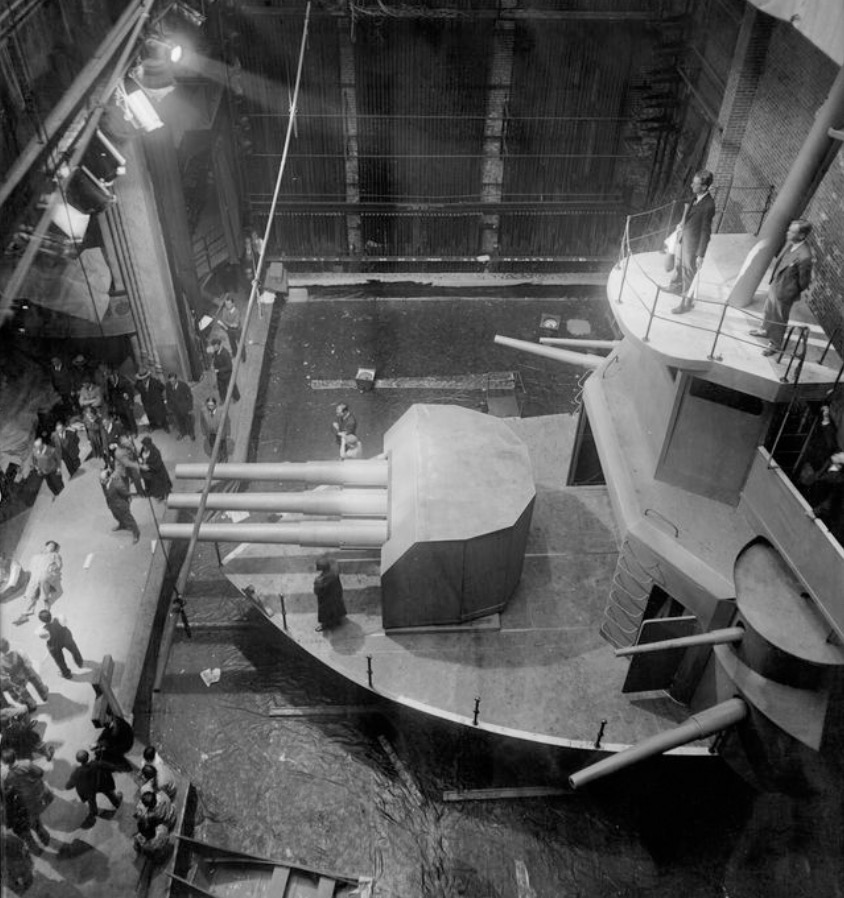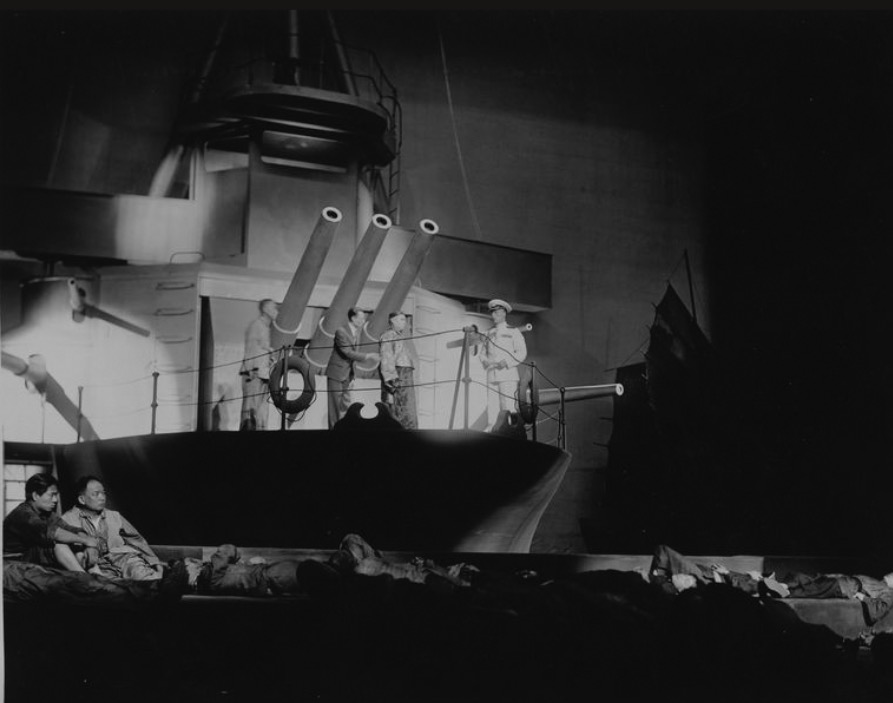 Scene aboard the bow of H.M.S. "Europa". Setting by Lee Simonson for Theatre Guild's Production of "Roar China." NYC: 1930.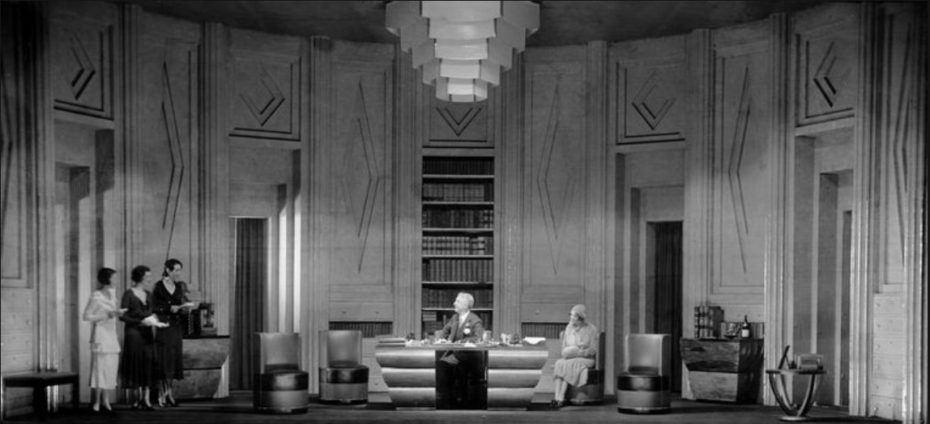 "One-two-three" at the Henry Miller Theatre 1930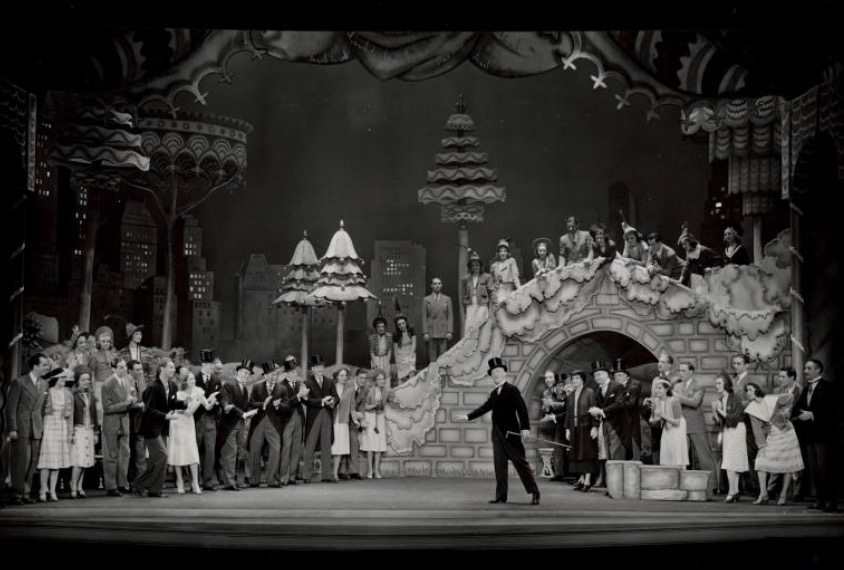 "I'd Rather Be Right." 1937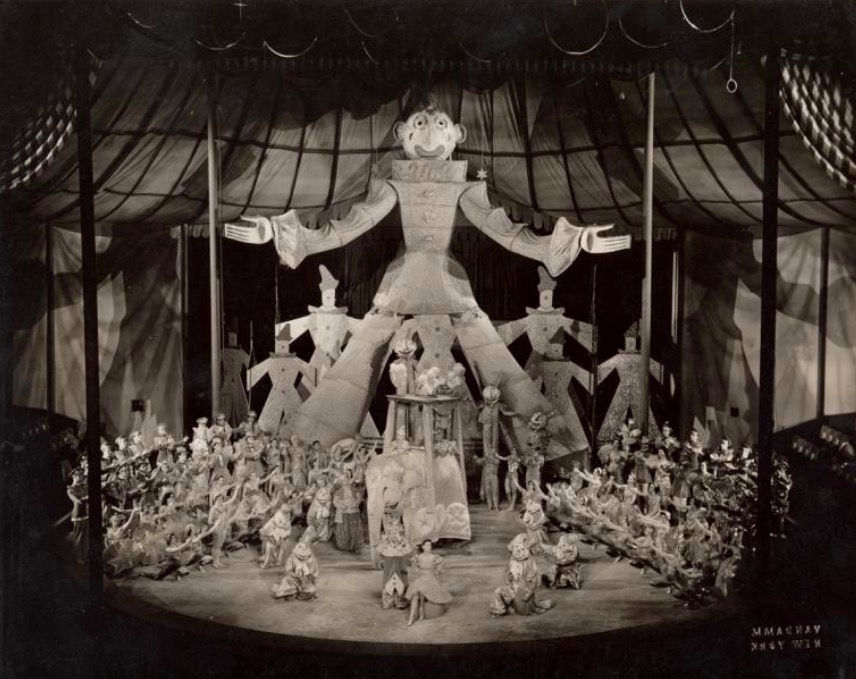 "Jumbo", Hippodrome Theatre, 1936.