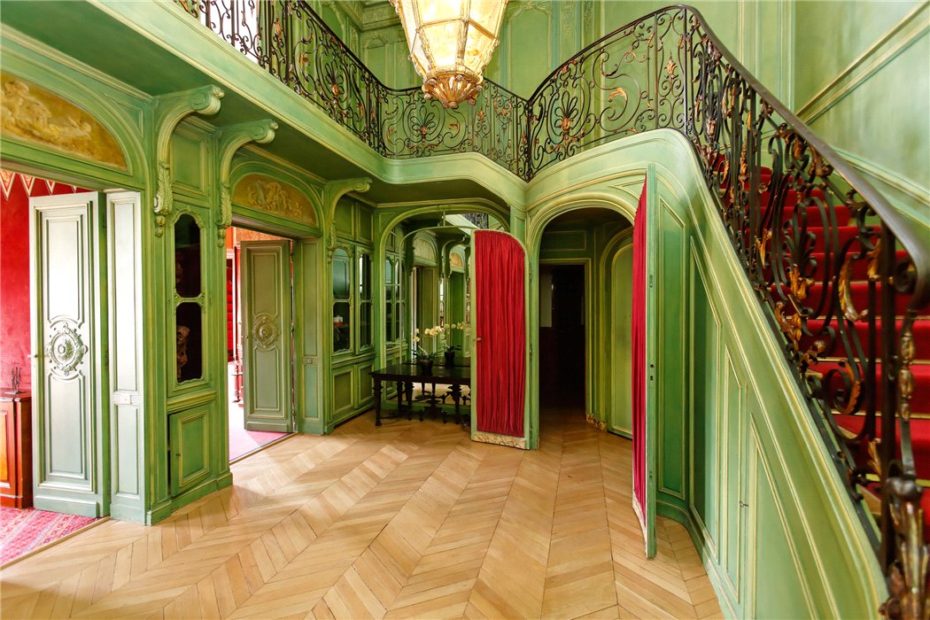 I could see a Margaux Tenenbaum living here on her family-funded sabbatical in Paris, couldn't you? In fact, I would encourage Mr. Anderson to consider this Parisian apartment that just hit to market, for a Francophile sequel to The Royal Tenenbaums. You may or may not be aware, that when the director is not off making one of his beautifully idiosyncratic films, he lives in Paris, keeping a low profile in his apartment in the French capital (I made a guide to Wes Anderson's Paris in case you're interested). And in the event he might be on the hunt for a change of digs, I think we've found him the ideal abode…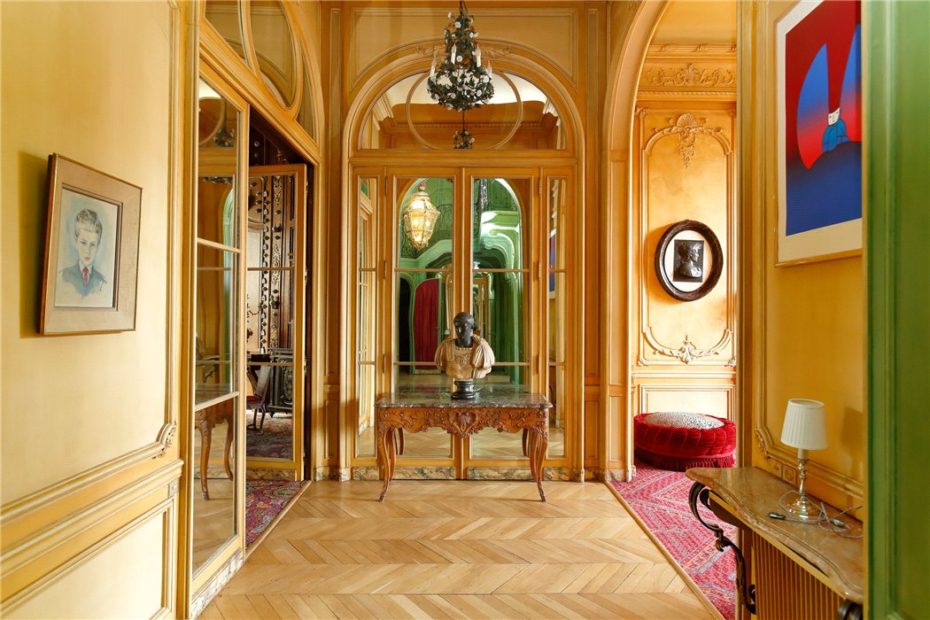 Wood-panelling and parquet floors abound, it looks like Wes has already been here, decorating for one of his scenes. The eclectic duplex apartment sits on the top floors of a grand freestone building in the 16th arrondissement.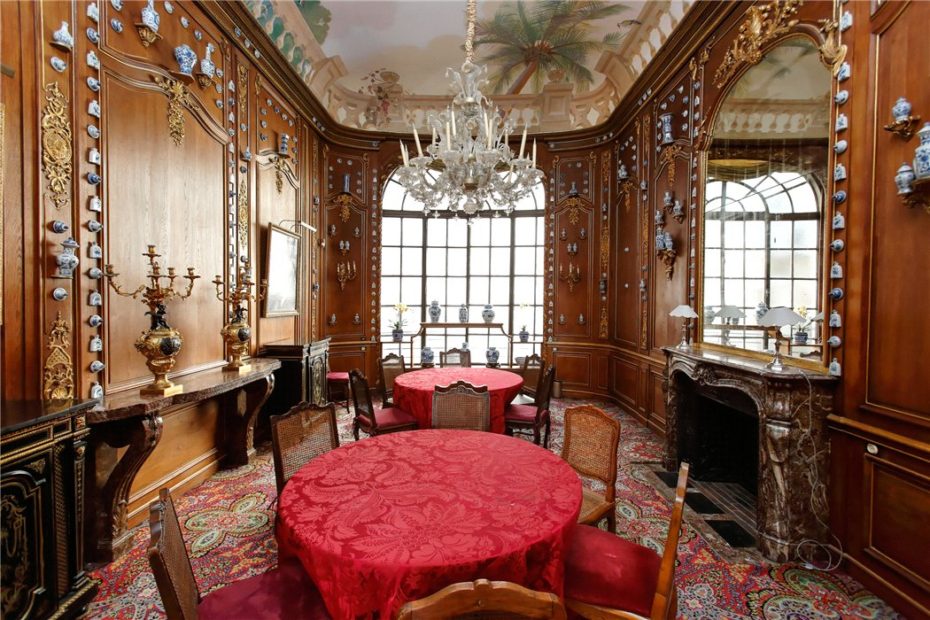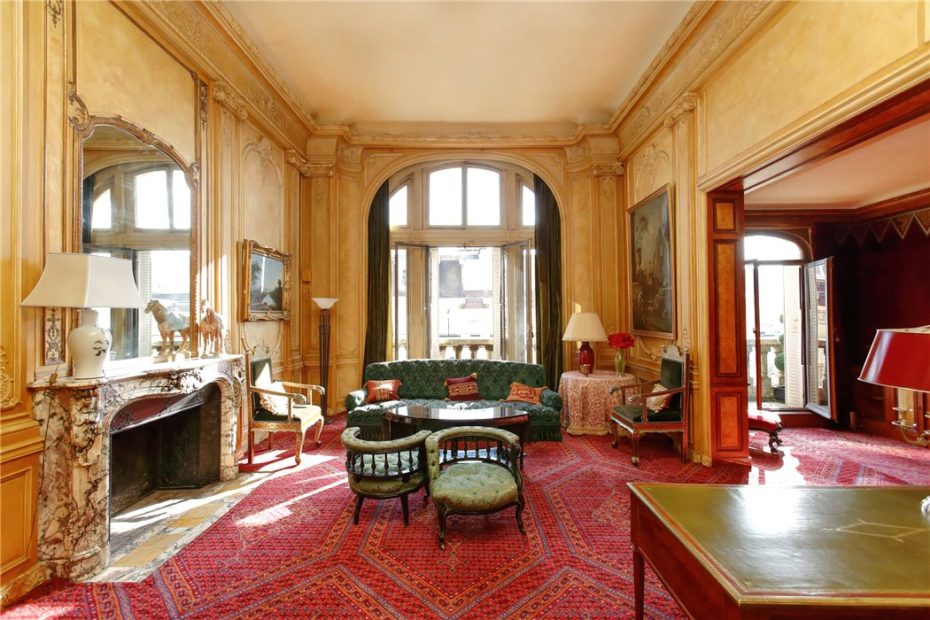 Let's hope those Victorian conversation chairs come with the house…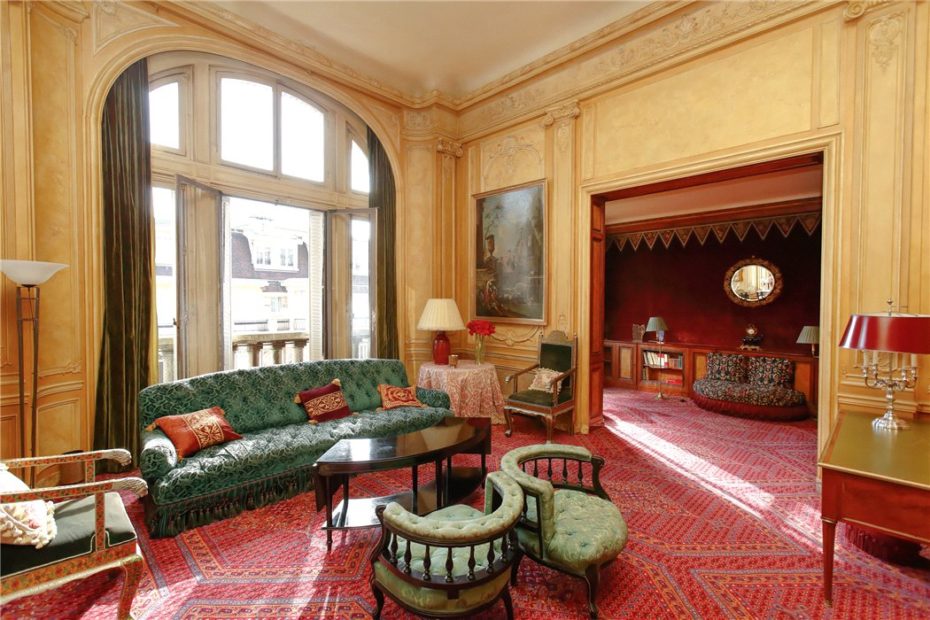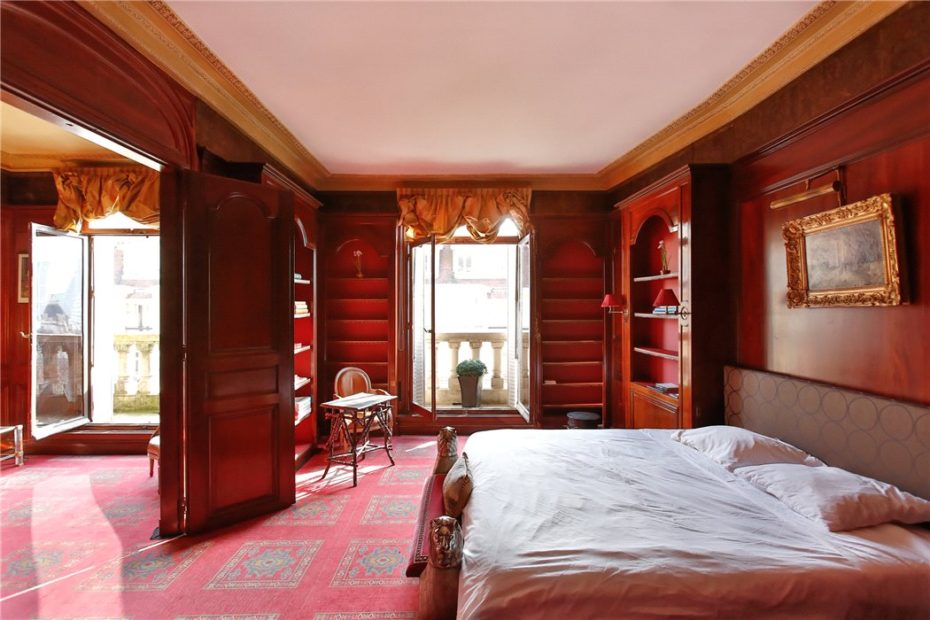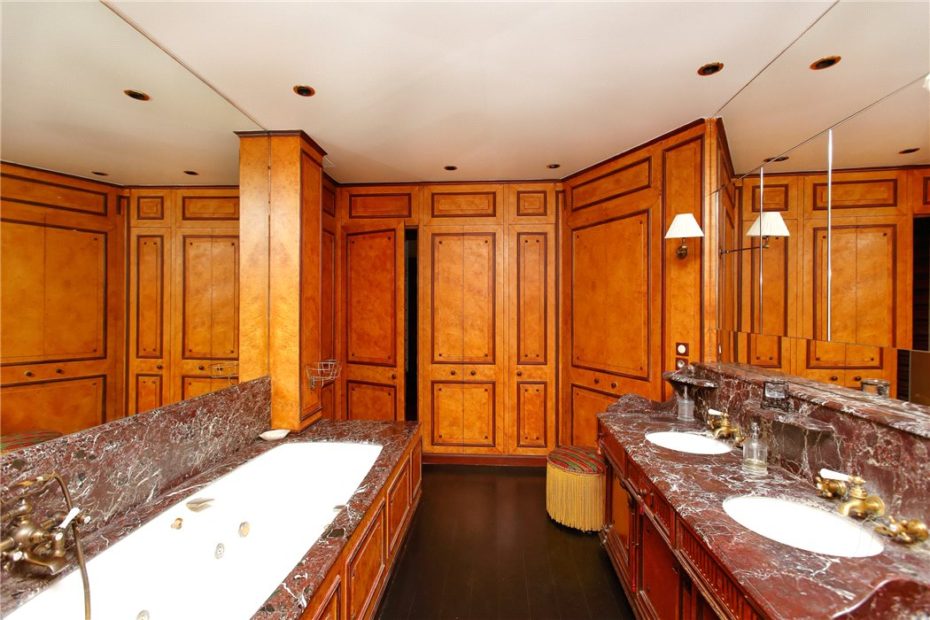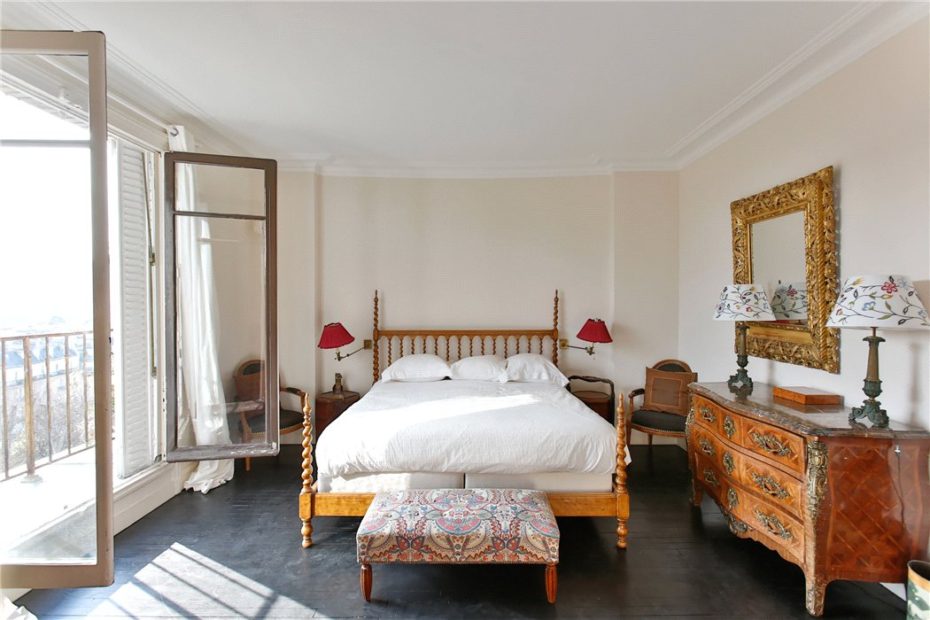 At 400 square meters with 3 bedrooms, the asking price is for a Hollywood budget: €5,775,000. You can bet that view of the Eiffel Tower had something to do with a hike in price…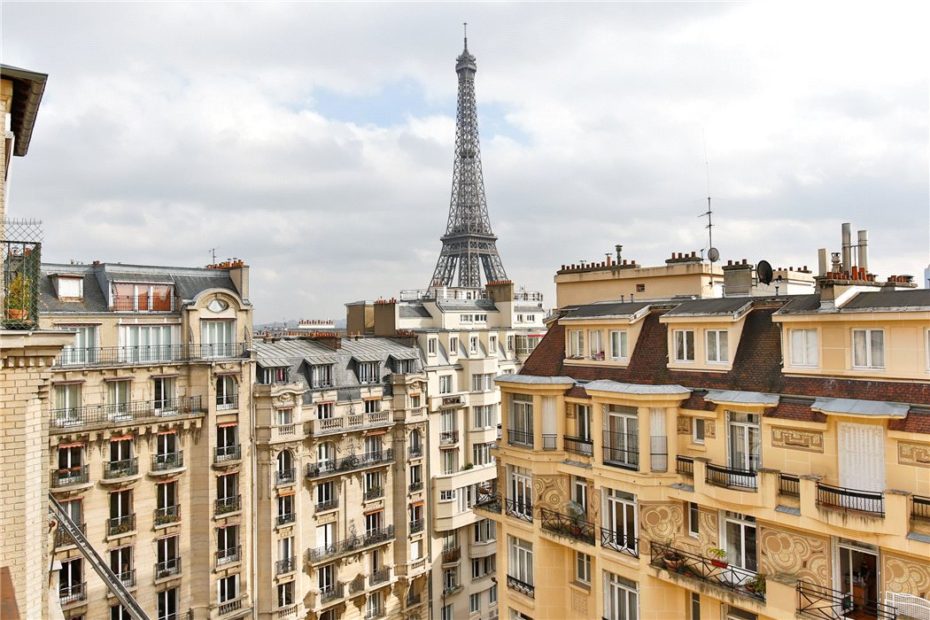 And that concludes my morning of stalking Parisian real estate I can only afford in my dreams.
The home is listed with Menager Hug. (Following their instagram can be a little problematic for Paris dreamers).