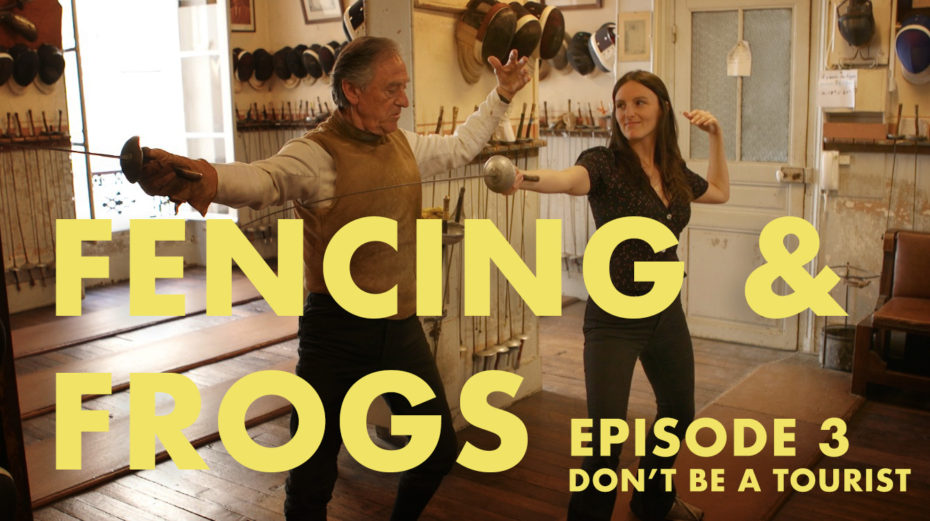 Forget Hemingway. I've fallen for a chivalrous musketeer in Saint Germain! In a brand new episode of our web series "Don't be a Tourist", we'll discover a time-capsule fencing club wherein I develop a crush on my charming fencing master, followed by a culinary joy ride into the world of frogs legs. It doesn't get any more French than this! Enjoy Indulge!
PS. How were my moves? Should I take up fencing?
As always, a special thanks to all the hard work of my amazing co-producer, Sam Gordon of Red Paint Films.