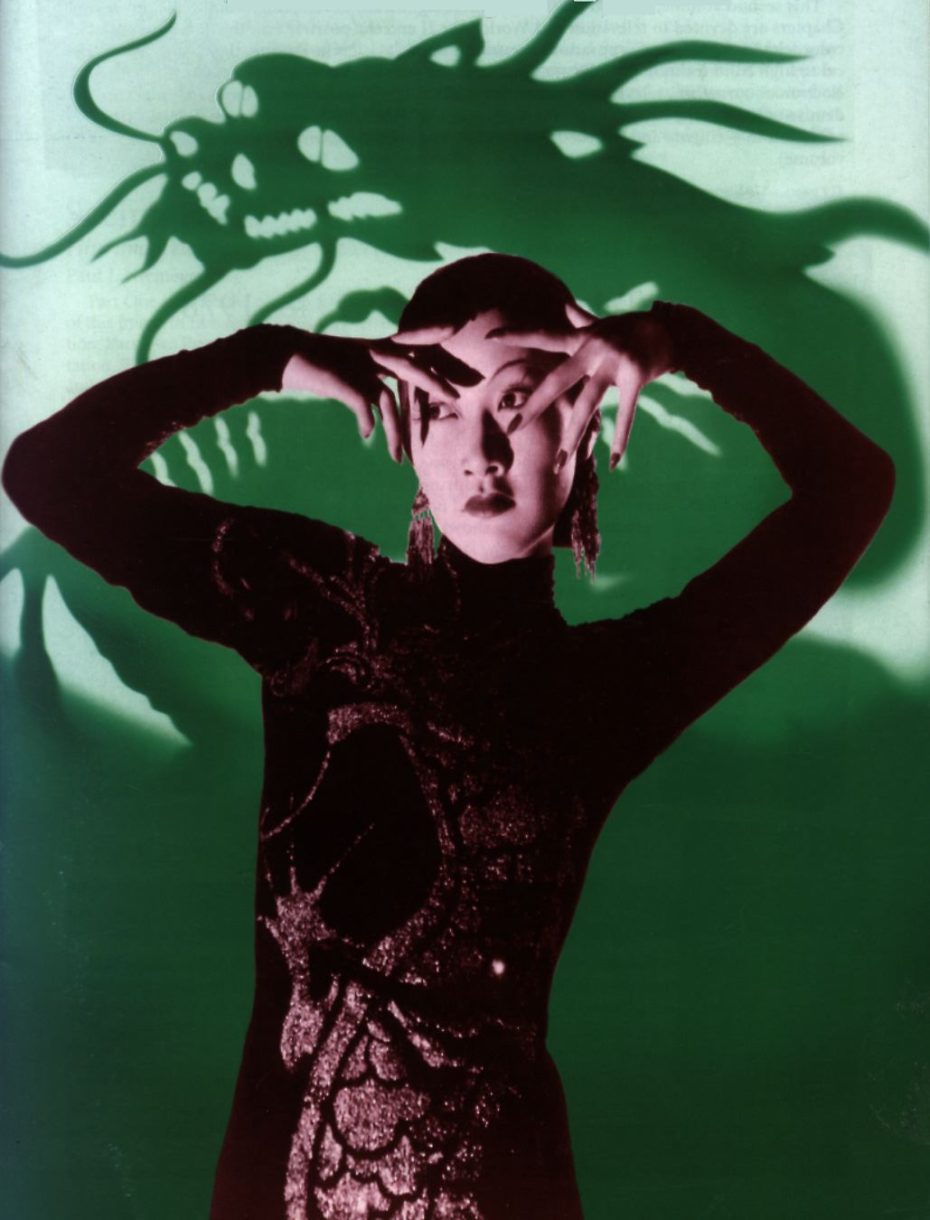 Wong Liu Tsong was born on Los Angeles' Flower Street in 1905 – a rather befitting location for a gal whose Cantonese name meant "frosted yellow willow." Most U.S. moviegoers, however, would get to know her under a more American moniker: Anna May Wong, the "Dragon Lady" of Hollywood.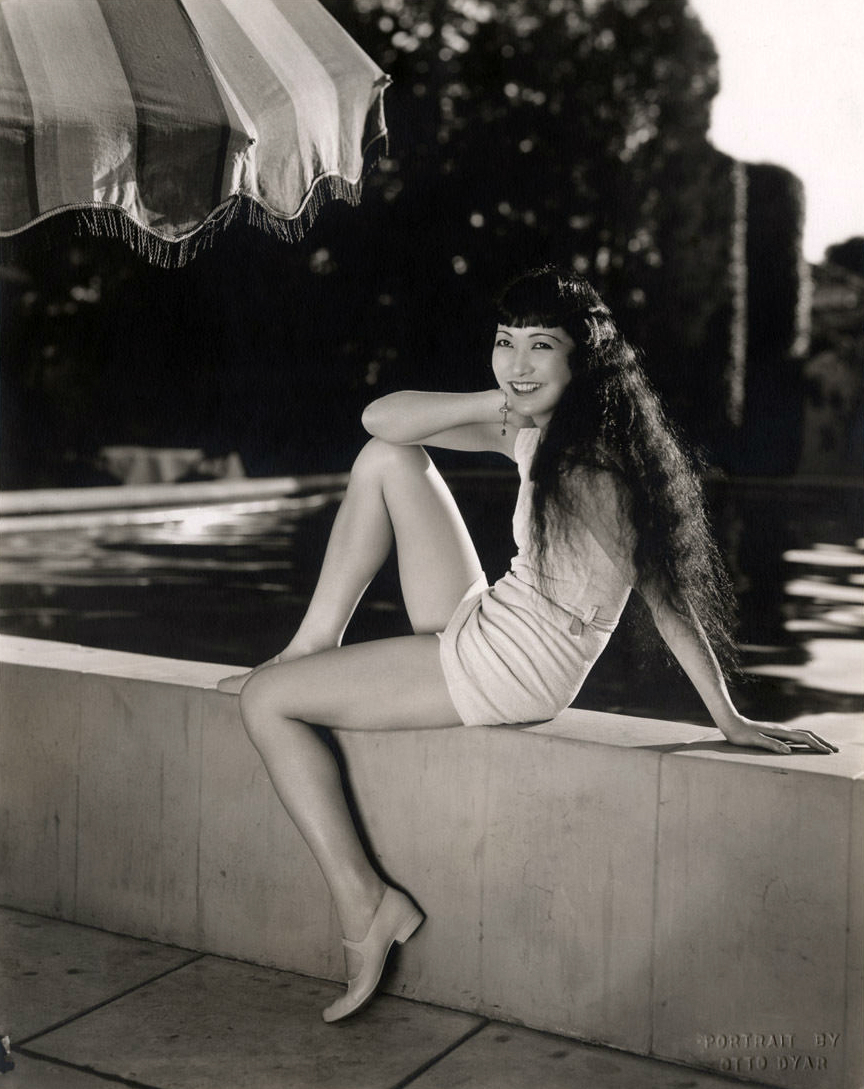 Wong was just your average California girl before she made it big in Hollywood, and spent her youth helping out around her parents' laundromat, working a steady secretary job, and testing the waters of acting – unbeknownst to her parents – as the occasional film extra.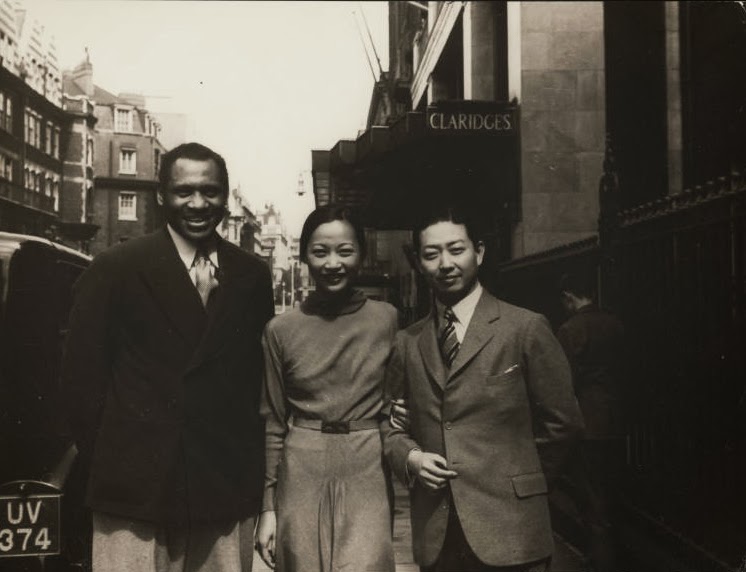 Eventually, she spilled her secret when a director offered her a credited role in 1921's Bits of Life.  And when Wong had finally made it into Hollywood's big leagues, she really hit the ground running. James Wang, another Asian American (one of the few) on the Lot, saw her moxie and gave her a few words of wisdom, "There is no reason you should not make good if you are willing to work hard."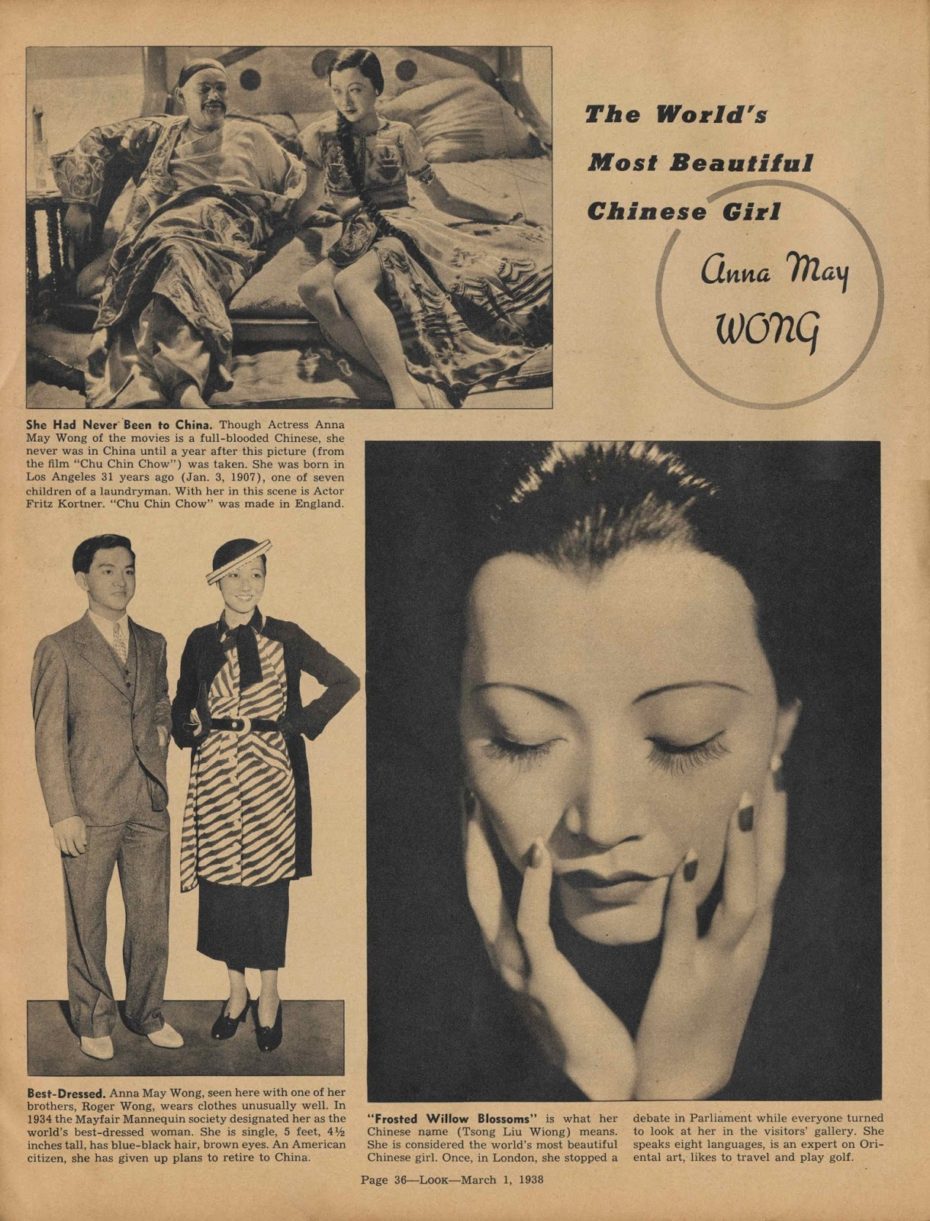 She starred in the very first Technicolor film, 1922's The Toll of the Sea, and in The Thief of Baghdad opposite the dishy Douglas Fairbanks. She even took to the stage, performing in plays and cabaret shows across the U.S. and Europe, which included singing songs in as many as seven languages.
The NY Mayfair Mannequin Society even voted her, "The World's Best Dressed Woman." Take a glance at some of her get-ups, and you'll agree…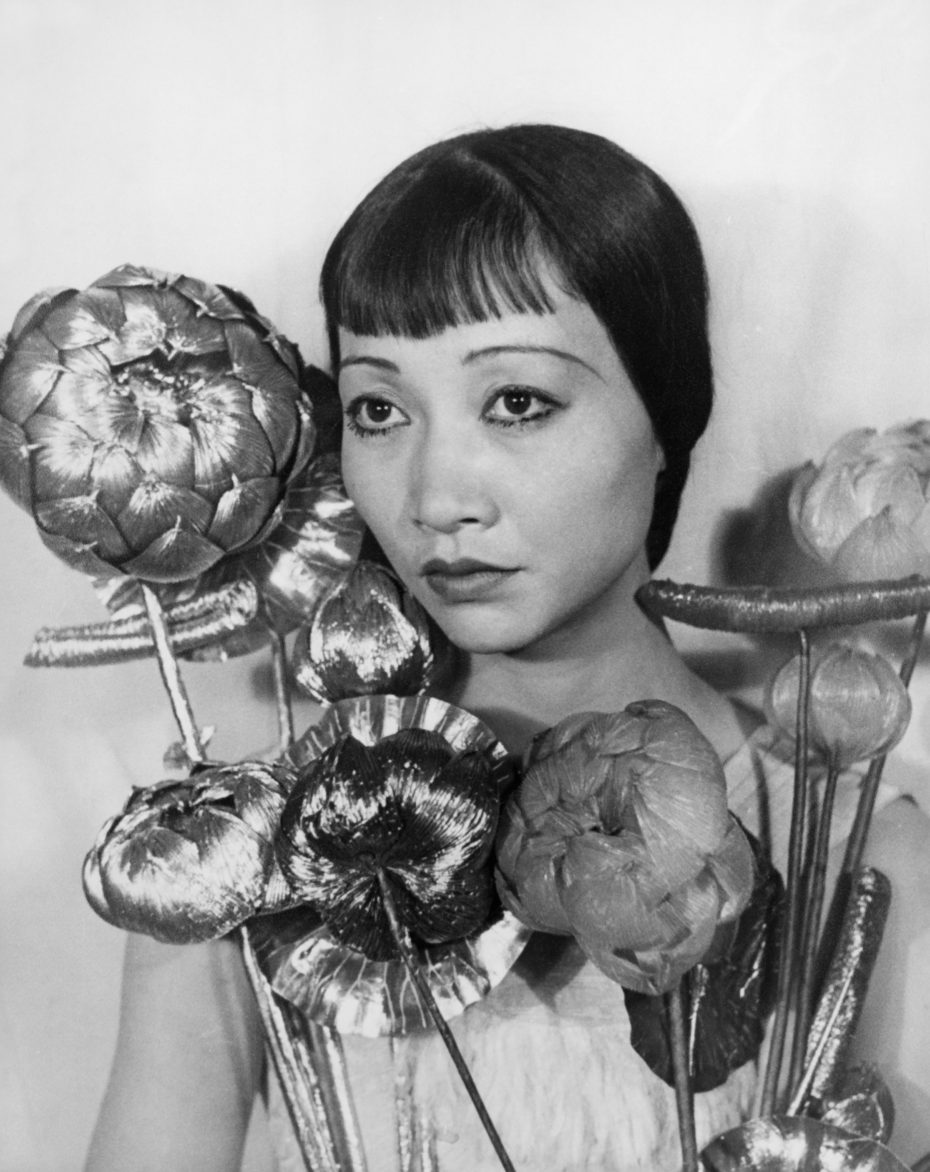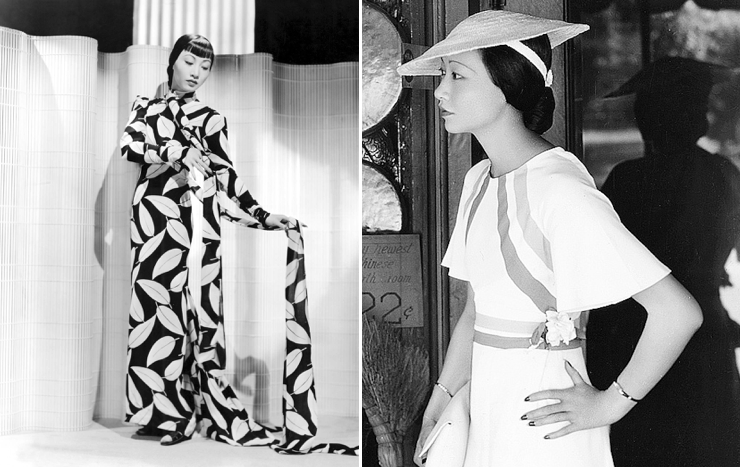 Wong was no doubt an inspiration for Asian American women, but her success came with a catch-22. Directors recognised her talent, but were constantly typecasting her as a shy, foreign woman, and which Wong (a third-generation Californian) definitely was not.
She also received criticism, especially in the Asian American community, for her (not so) "traditional Chinese" costumes. They were beautifully crafted, but begged the question: was this a woman perpetuating stereotypes, or working within a racist system to smash them? The answer is tricky.
"While it isn't her fault that white Americans were racist as hell, she did play a role in accepting these roles rather than challenging them," explains U.S. born, South Asian writer Ayesha Sharman, "It's likely also that her accepting these roles can be explained by the fact that her ideas about China were constructed in part by U.S. media representation."
In other words, she was both an admirable pioneer and victim of her time. "She accepted the roles she did mostly because she was working with what she was given. She wanted to pursue a film acting career, so she did whatever that took."
Wong was an assertive woman who knew her worth — a family trait, no doubt, given that her parents had the gumption to make it in the West during the years of the Chinese Exclusion Act. When LA studios refused to sign her in earlier days, she split for Europe where the movie industry was more open-minded. When she returned to the U.S., she boasted an impressive portfolio, and a good portion of Wong's pay-checks were given to her working-class family.
But just when Wong expected her biggest role yet — a gig as the Chinese O-Lan in the film-adaption of The Good Earth — Metro-Goldwyn-Mayer pulled out the rug from under her. Instead, they cast German-American actor Luise Rainer. Wong was heartbroken.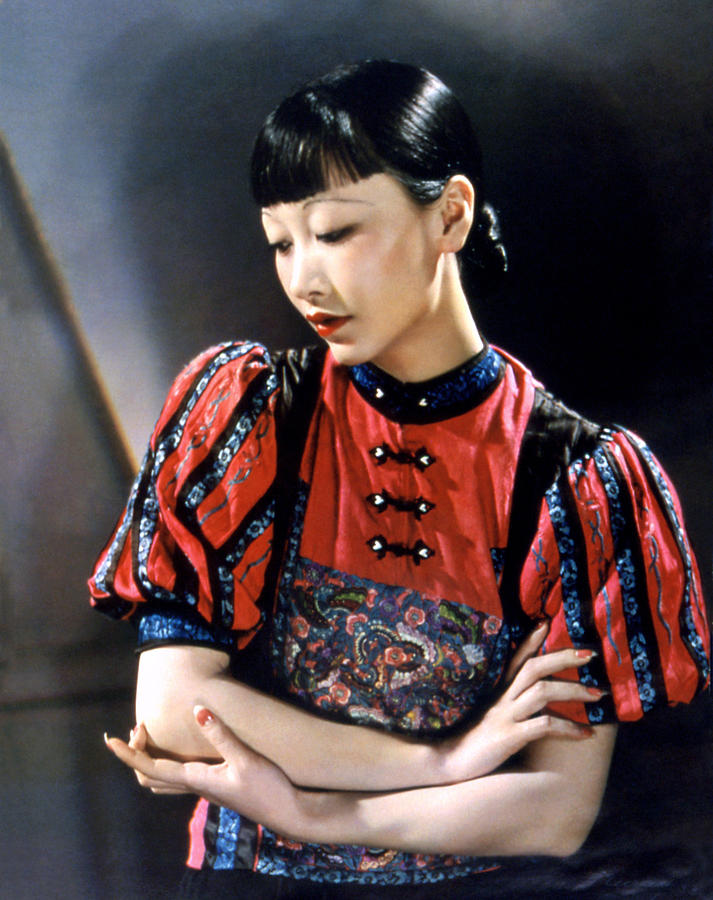 The impending Second World War, in combination with Hollywood's incessant white-washing, made Wong's movie career lose steam. Regardless, she felt a responsibility to use her platform to strengthen the Asian American community. She traveled to China to get to know her family's roots in the late '30s, and to show her more sceptical Asian American fans that she was ready to advocate for them. During WWII, she worked for Chinese relief agencies, and even fought to repeal the Chinese Exclusion Act in 1943.
At the end of the day, be it on-stage or off, one thing is certain: Anna May Wong was a force to be reckoned with and our vintage muse du jour.
By Mary Frances Knapp, our Californian in Paris & beatnik at heart.