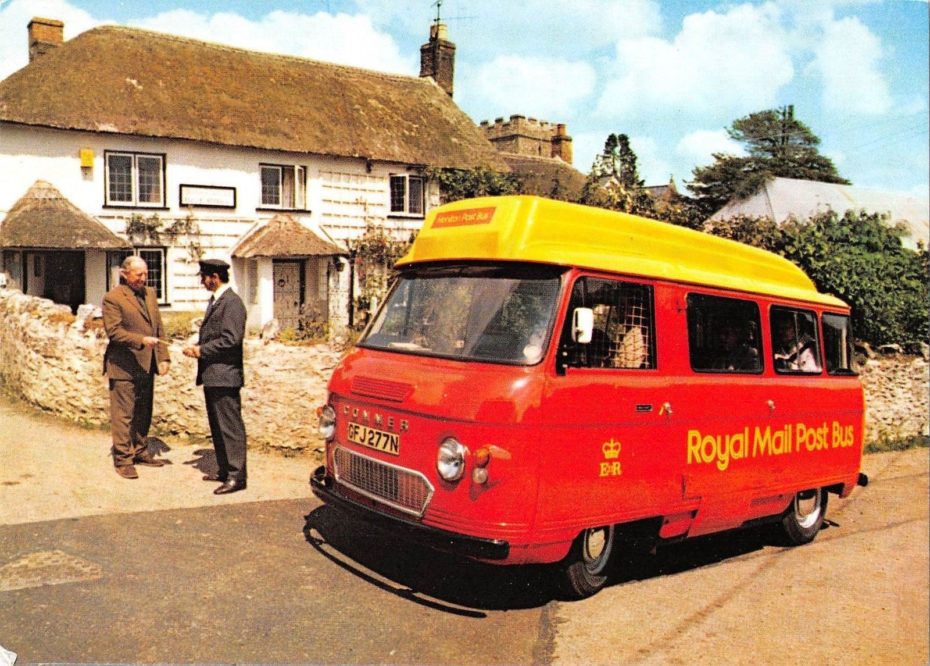 I never knew the post bus existed. I grew up in England's capital, but never in my 25 years of living there did I ever see or hear of these delightful red buses that both delivered mail and served as the only public transport in some of the UK's most remote areas. Then again, until the other day, neither I had ever met anyone who had ever hitched a ride with the postman and lived to tell the tale…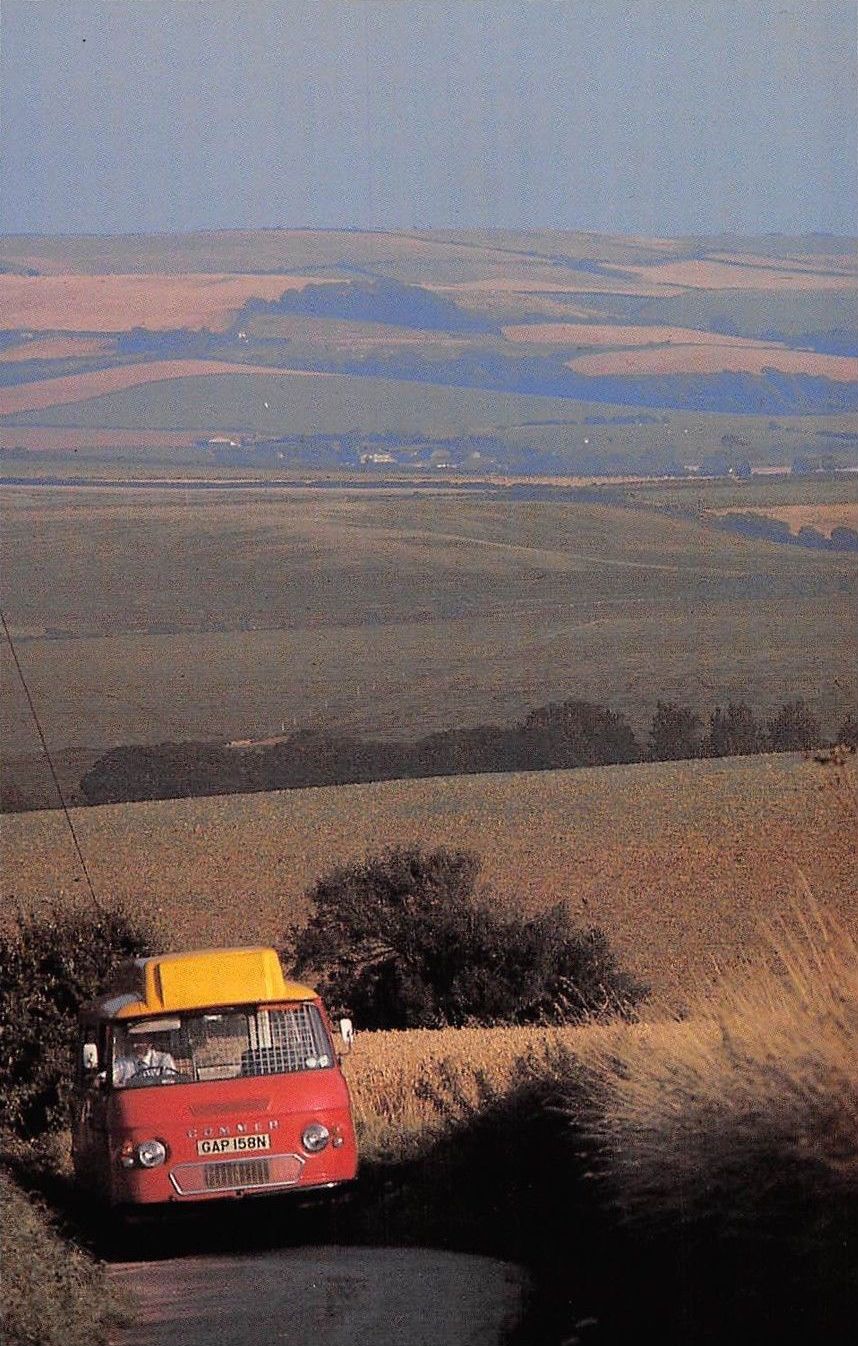 I recently made a new friend who hails from Devon, England, where one of the last post bus routes operated. As we exchanged stories from home over a glass of wine, he fondly recalled his journeys across the English countryside on a trusty red bus, bouncing around in the back with sacks of people's mail. My eyes sparkled when he claimed to have been able to pay for the bus' fare with stamps. What's that thing they say? They just don't make 'em like they used to…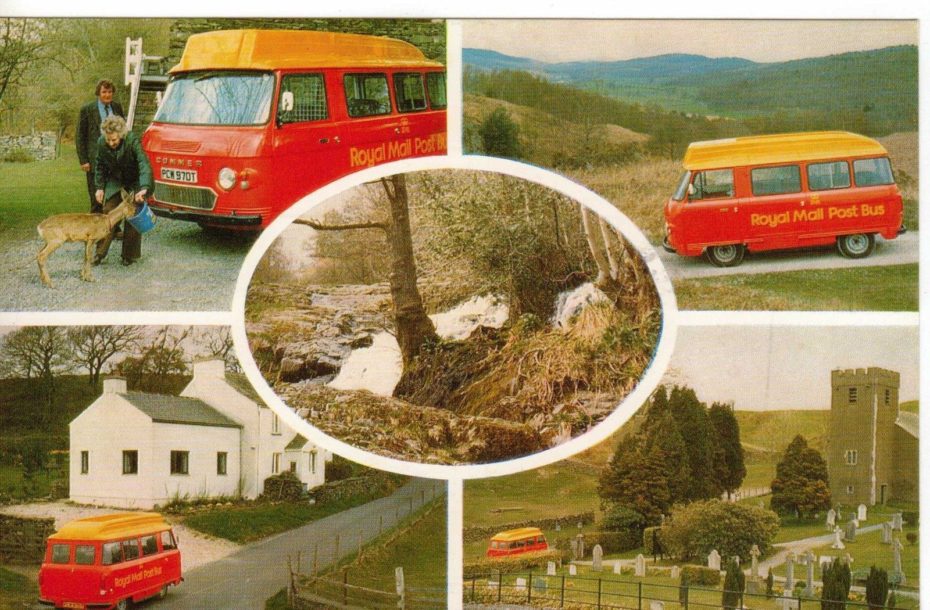 For some, the Royal Mail Post bus was a lifeline; the only way to catch a ride into town or even receive news. Passing through sleepy villages, ancient hamlets and forgotten Victorian resorts, the post bus could have just as easily inspired the Night Mail poem by W.H. Auden…
In the dark glens, beside the pale-green sea lochs

Men long for news.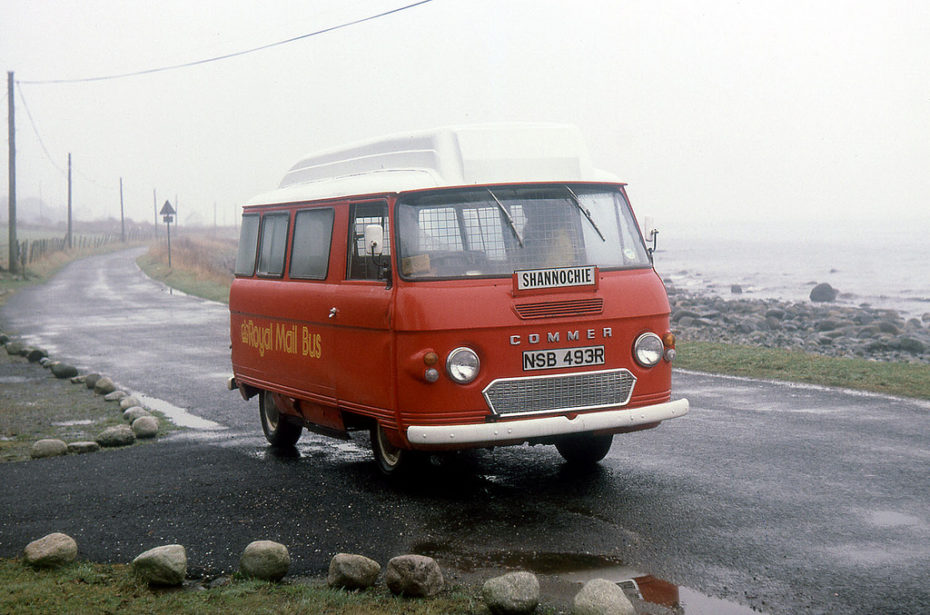 On remote Scottish isles, the post bus would not only bring mail (and people), it would also deliver newspapers, milk, food deliveries and parcel brought over on the ferry. While offering a lifeline to rural communities, it was also a great way to travel around remote parts of the country– and do it on a budget.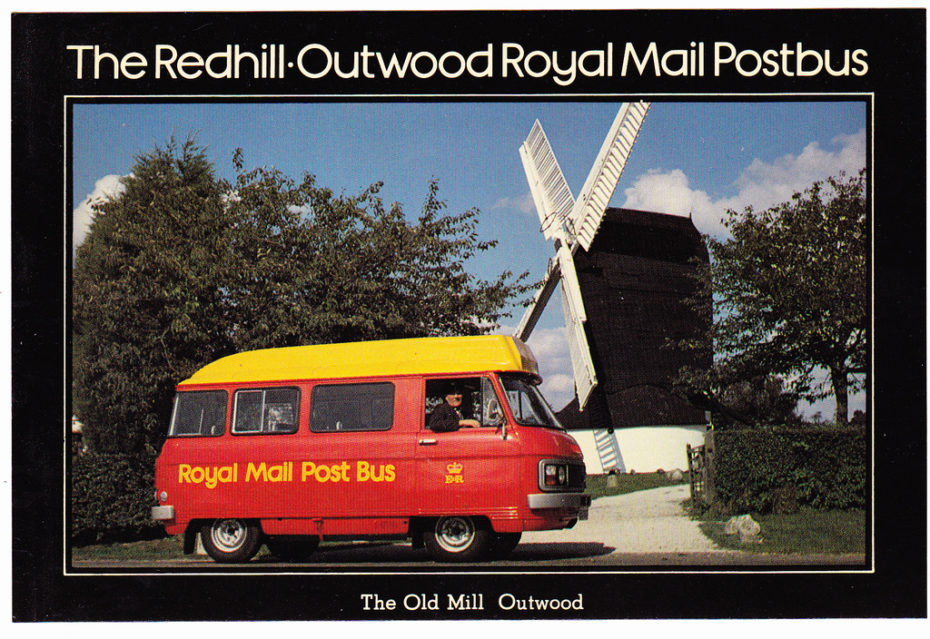 The post bus drivers were full of local knowledge about what to do & where to go in each far-flung stop-off and even the longest routes would never cost you more than £4. The only catch– hopping on a post bus sometimes required waking up at ungodly hours, and you weren't always guaranteed the postman would take the same route home or even show up more than once a week. Snail mail was certainly not the speediest or efficient mode of public transport, but of course, for many, it was the only option.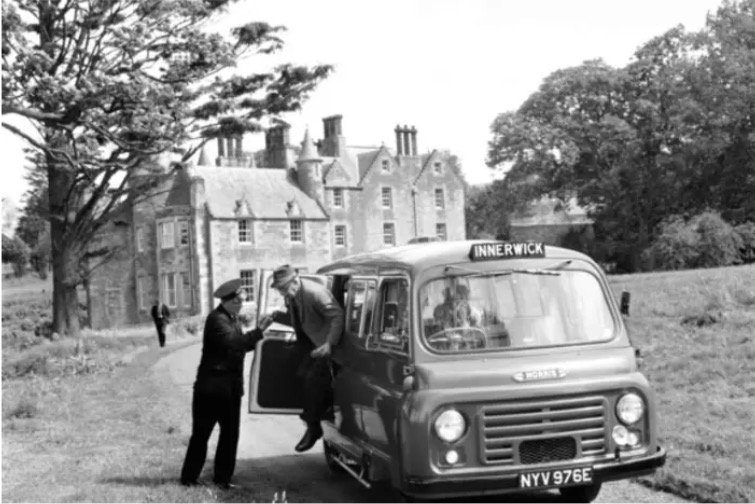 Looking into the history of the post bus, the Royal Mail's first official post buses were first launched in Wales in 1967 by a postmaster general who wanted to replace the rapidly declining rail lines and bus services. Dig a little deeper, and the concept dates back much further, closer to the 17th century when a system of post coaches or chaises that delivered letters were the only way to get around as an independent traveller if you didn't have your own means of transport.
More recent incarnations of the post bus ranged from a Dodge space van to estate cars and Land Rovers to 15-seater mini-buses. In the mid 2000s, more than 200 services were operated by Royal Mail in key areas included the Yorkshire Dales and Scotland.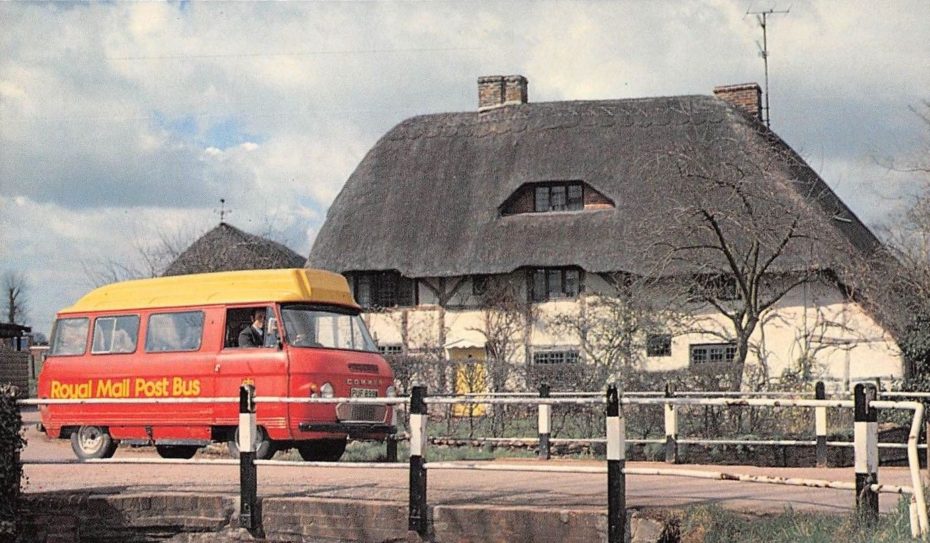 By the end of the decade, the Royal Mail ended its "unprofitable" postbus services in much of the Scottish Highlands and islands where they were perhaps most needed. Locals campaigned to save them, but in the end, a stagecoach company replaced the service (and the charm). By 2016, only one postbus remained in the United Kingdom, in the Scottish Highlands and on the 19th August 2017, the last post bus reached the end of the road and officially became a part of history.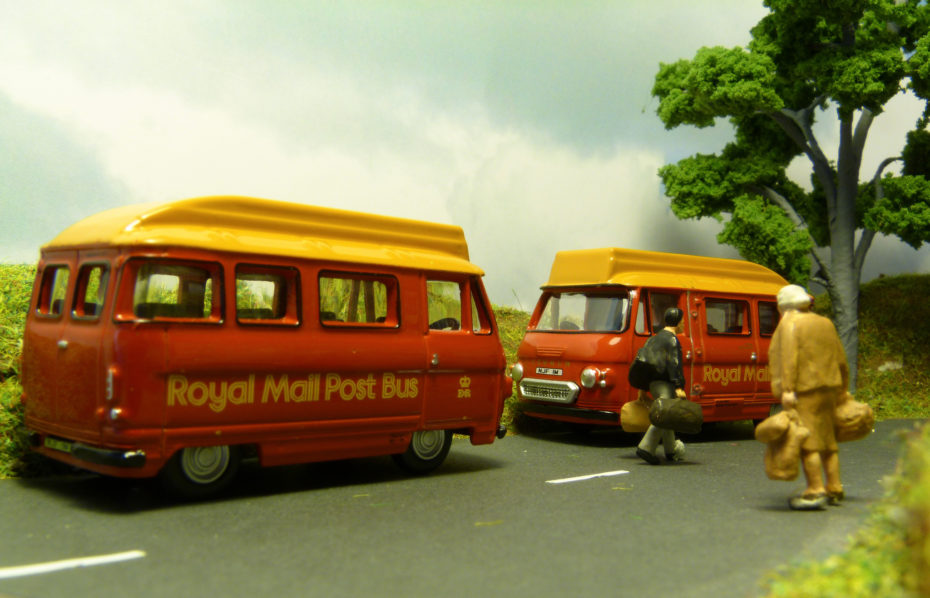 I'm not exactly sure why I decided to share the story of the extinct English post bus with you today or what attracted me to the story. I suppose it has something to do with a feeling that I missed out on a rare form of travel that only few have experienced and remember. I'd like to thank my new friend from Devon who travelled on the post bus as a kid, for sharing the story.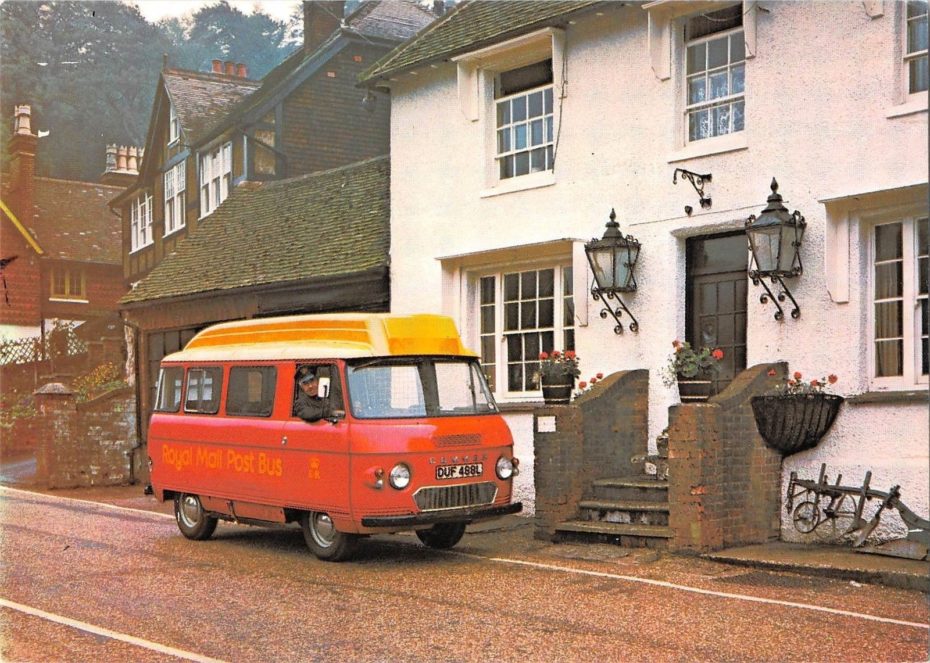 On that note, I'll just leave my cozy guide to the Cotswolds and Scotland road trip guide right here.