To me, one of the greatest miracles/ mysteries of nature is the homing pigeon. No matter how many times someone tries to explain it to me, I still can't quite grasp why or how those birds manage to find their way home from such long distances. To further fuel my intrigue, today I came across a WWI photograph of a pigeon bus– a double decker London pigeon bus at that! And then of course I went searching for more and thought I'd share my findings…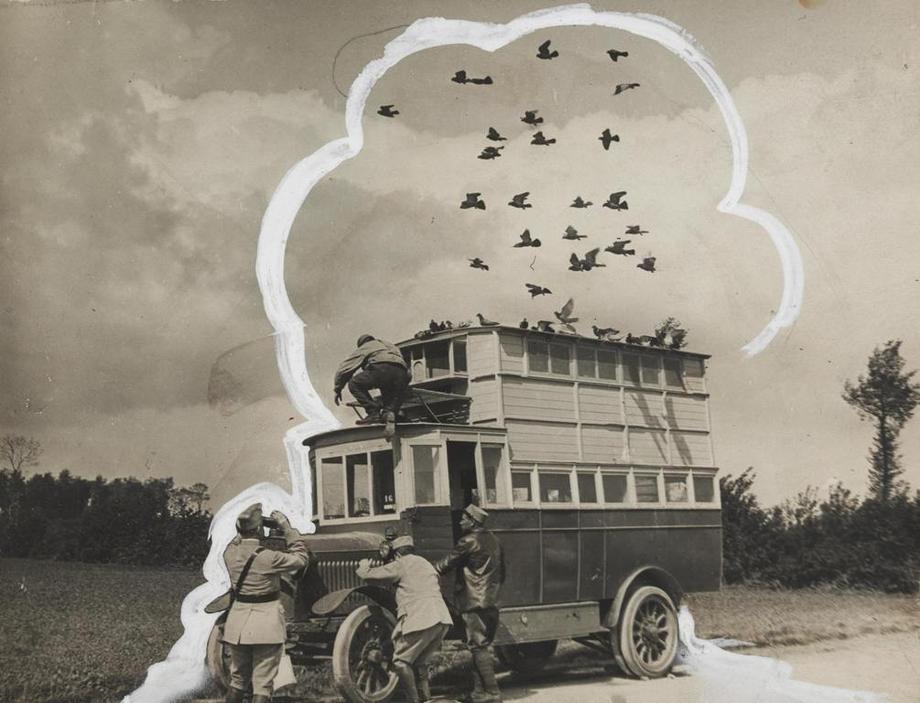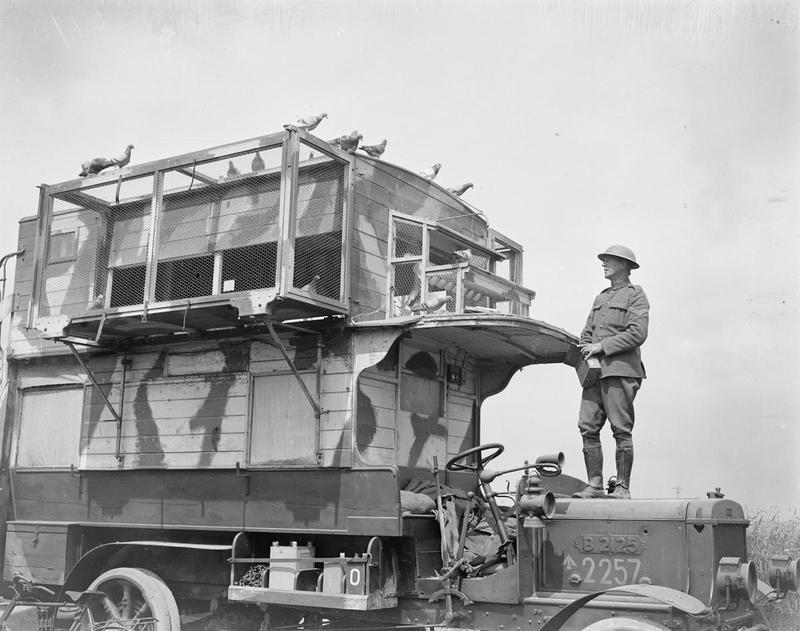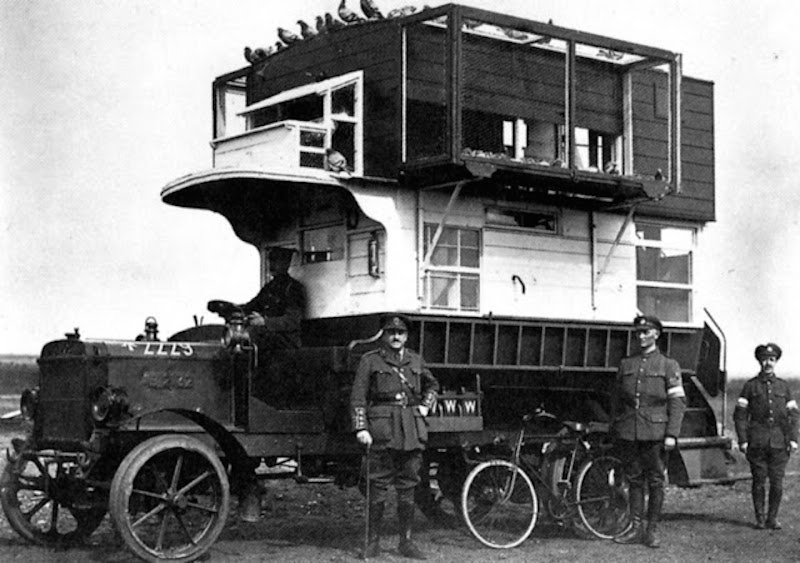 Over 100,000 pigeons served with the British Army during the first world war. And I say served because these truly were soldiers with wings. Often released in the midst of battle when field telephone lines were cut, under enemy fire and heavy bombardments, they still dutifully kept going, often arriving home with severe injuries.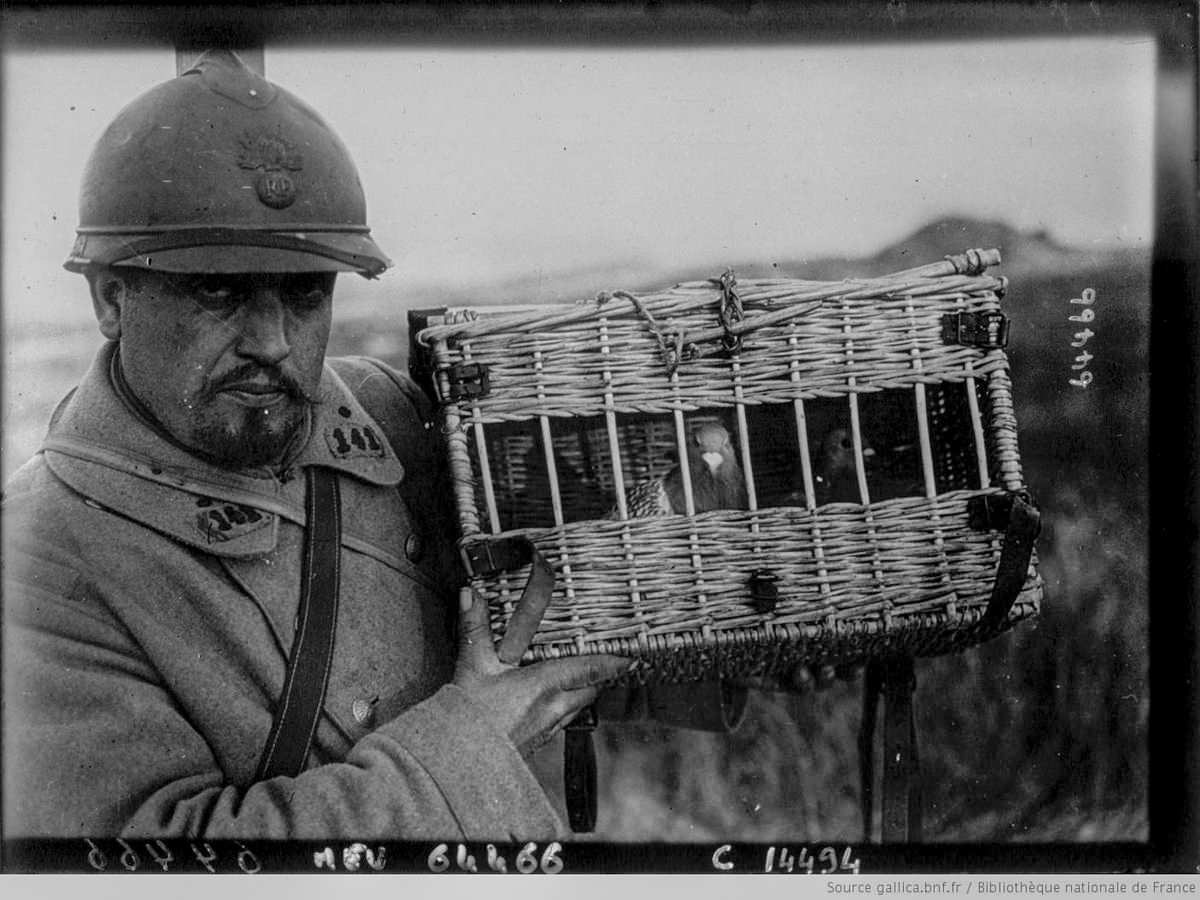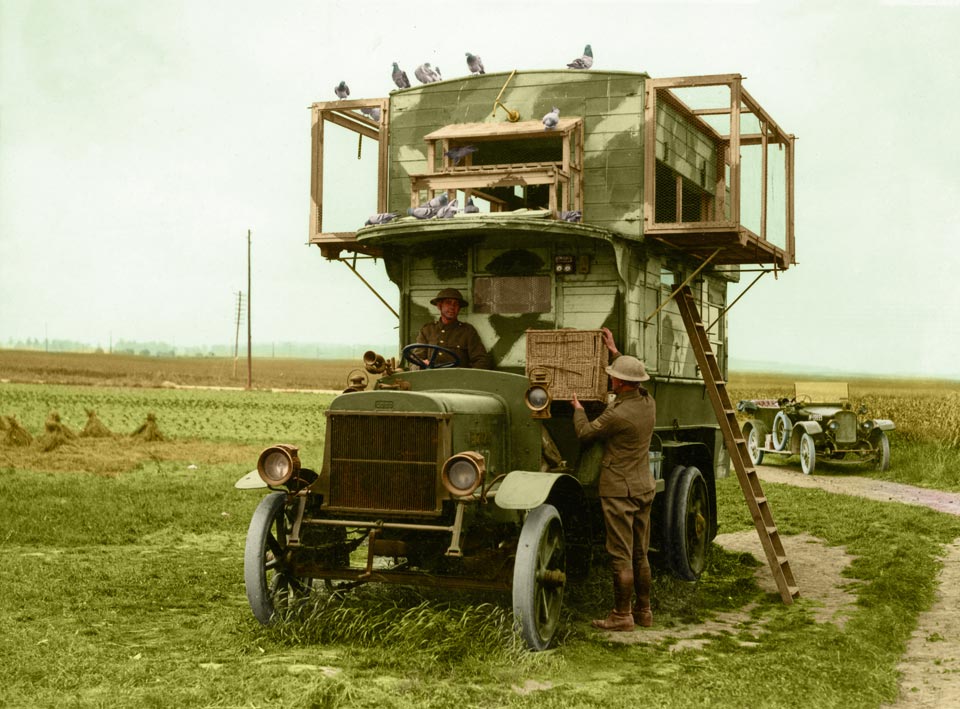 The pigeons were kept in mobile coops that were mounted on lorries or adapted to retired London double decker buses, camouflaged and given distinct patterns to help the birds recognise them. Even if the mobile lofts were moved, the birds would still manage to locate them. Like I said– a great mystery of nature.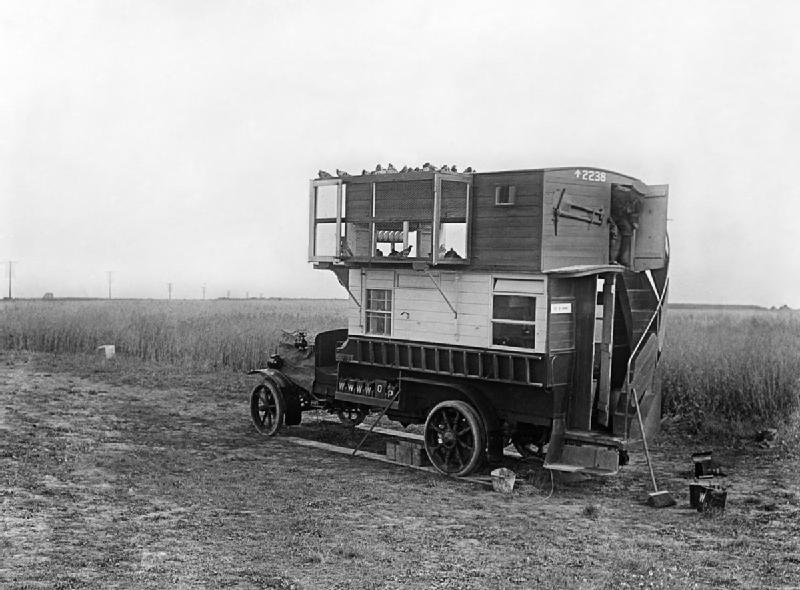 In an era before all the communication options we're spoilt for choice with today, these pigeons were a most valuable asset of war– which also made them a prime enemy target. When they were released, it often came with a hail of enemy fire, attempting to intercept messages getting through. Both sides of the war used pigeons and went to great lengths to try to kill or capture enemy birds. The Germans were even known for training hawks to go after British homing messengers.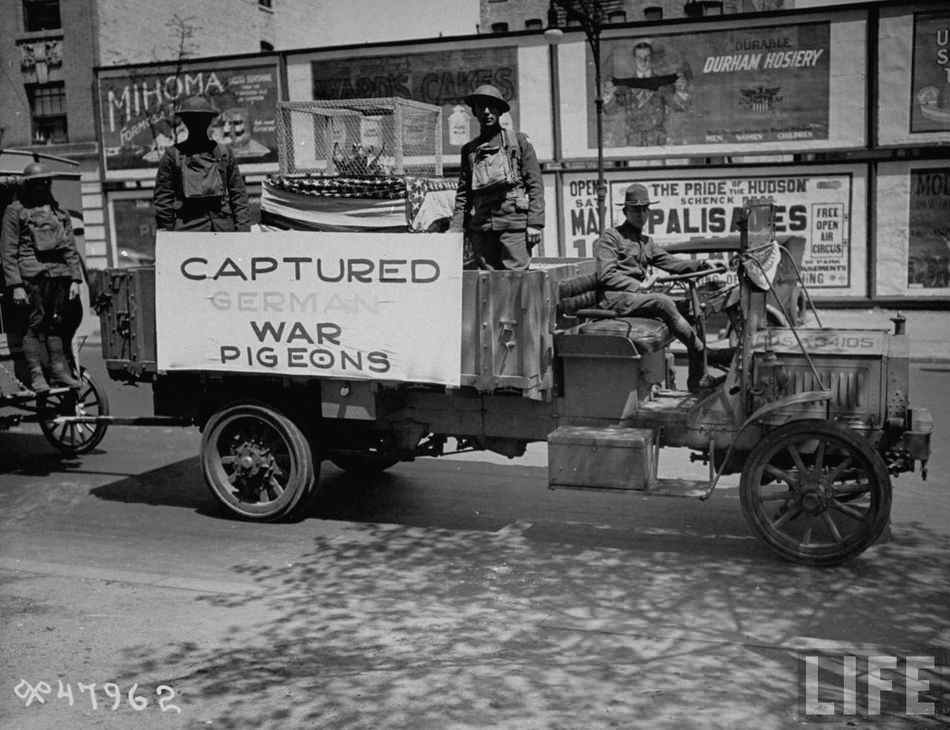 And I found this photograph ↑ of English soldiers parading imprisoned enemy birds in public.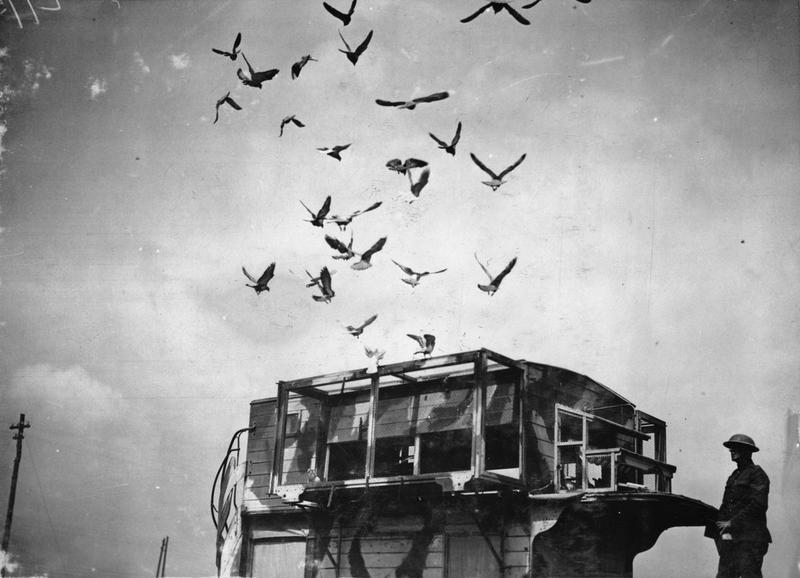 Combined with an incurable love for vintage mobile homes and a fascination for the homing pigeon, pigeon buses just about hit the spot today!
You can find more inexplicably fascinating pigeon stuff here in this article about pigeon castles!