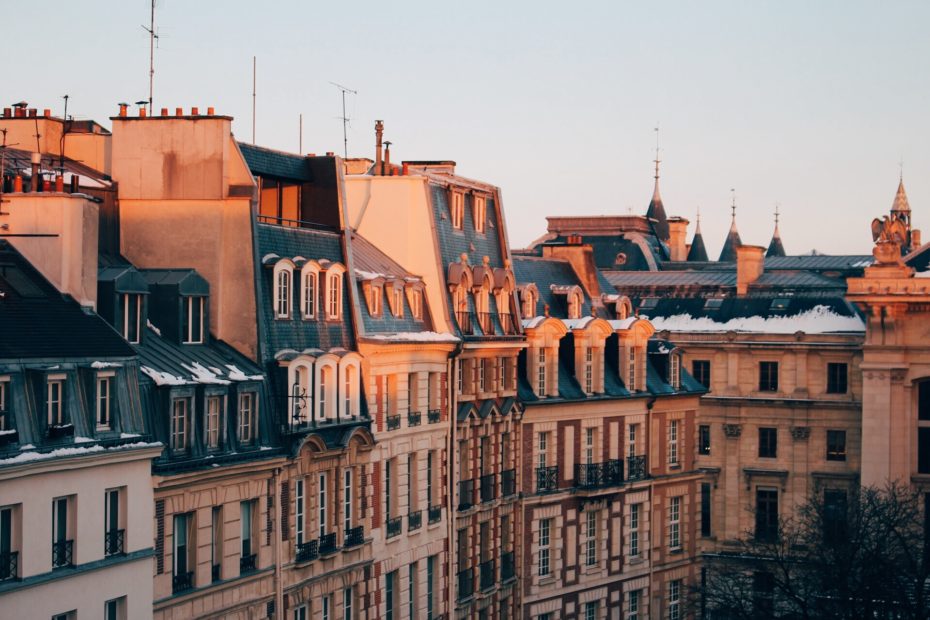 A nineteenth-century poet once described the Place Dauphine as the 'vagina of Paris', because of its erotic triangular V shape. Rumour has it King Henri IV modelled the place after the private parts of his favourite courtesan. Ah, French romance. Vaginas aside, it is one of my favourite squares in Paris, tucked away on an island in the middle of the Seine, unique for its sandy gravel square à la Provencale, where locals playing pétanques in the summer with some of Paris's most beautiful townhouses in the background. It is where I'm currently spending my weekend, writing this to you in between glances at the view over the snowy rooftops from my little Paris attic.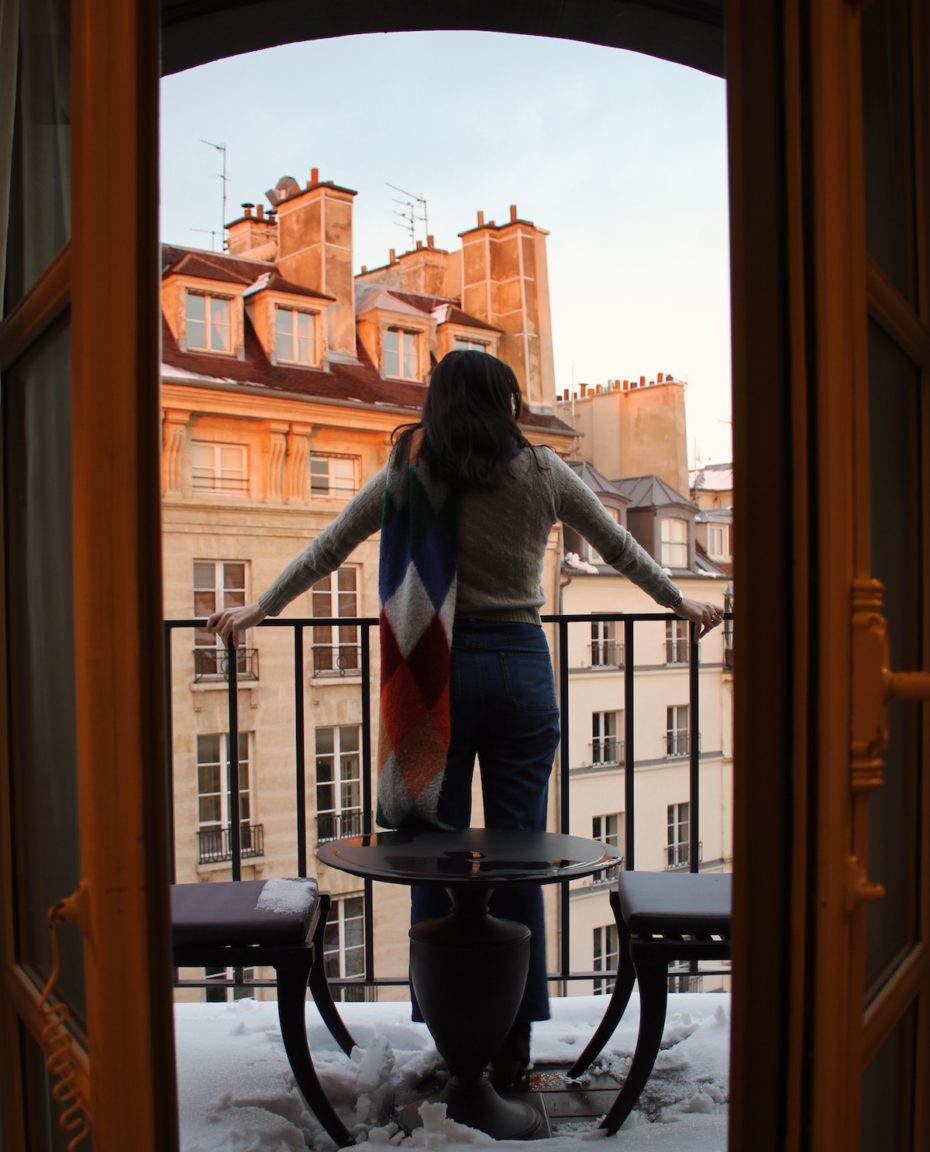 No, I don't live here, but I'm lucky enough to know 'the landlords': Paris Perfect. They've been renting vacation apartments in the city for over 20 years and read my mind when they offered me a little winter staycation.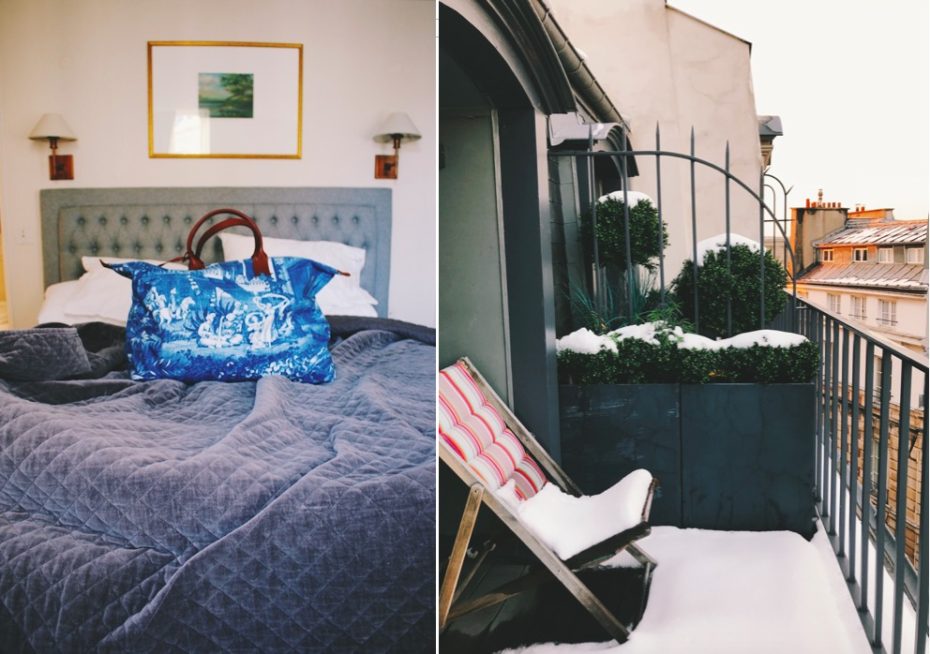 This is not my first time playing house with them– you might recall a few years back, I took a bath in front of the Eiffel Tower at their Chambertin apartment (and the photograph went so viral I eventually decided to offer framed prints of it– yeah that one). But fast-forward to the first snowfall of 2018 and the Paris Perfect team have invited me to their newest residences, which just so happens to be on my favourite square in Paris, Place Dauphine.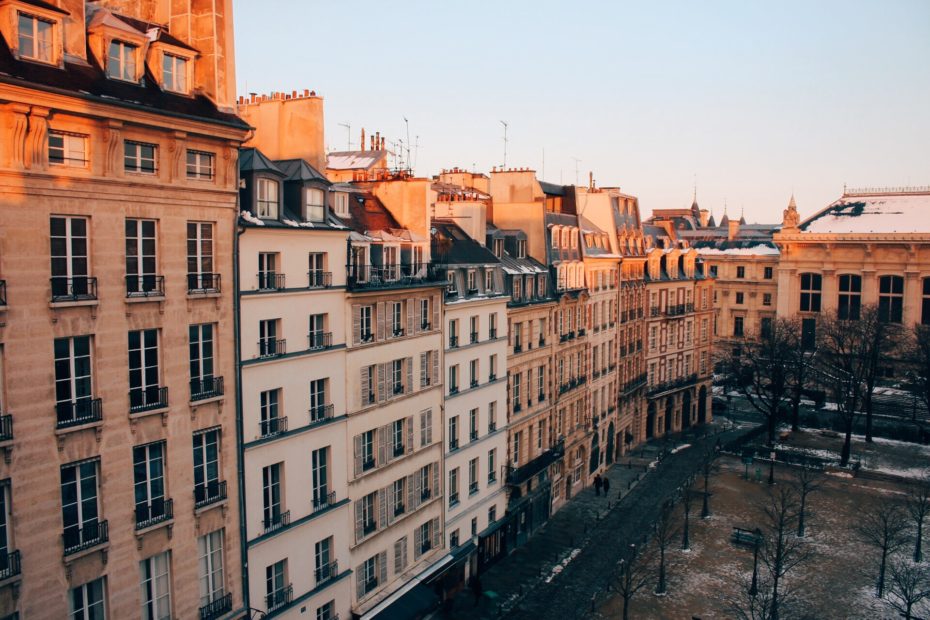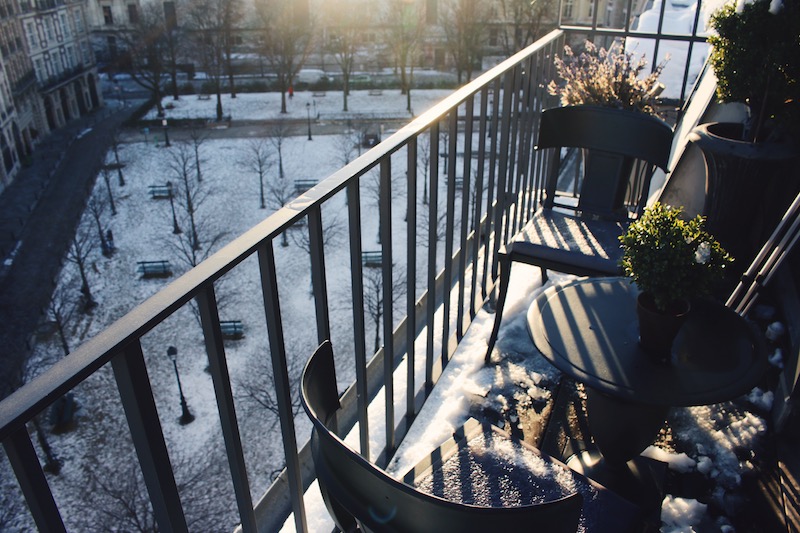 Number 25 Place Dauphine used to be a small hotel, the only one on the square, named after our lady-loving King Henri IV. In fact, Hotel Henri IV used to be in my MessyNessyChic Paris hotel guide before it became very run-down and eventually closed its doors for good.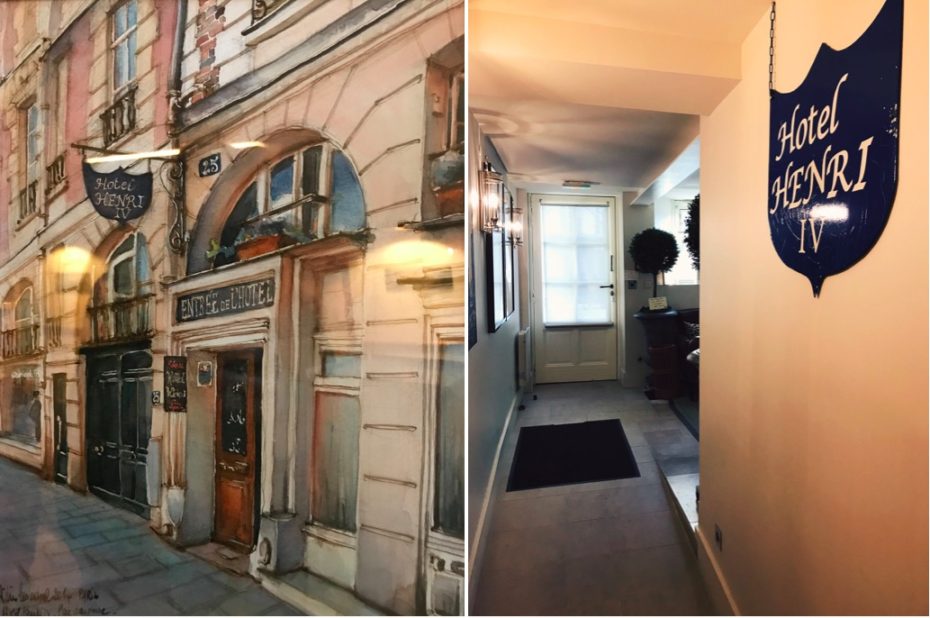 Today, think of it more as apart-hotel, split up into elegantly renovated self-catering apartments of various sizes, with an invisible concierge who's always one step ahead of you. I was happy to see they kept the old hotel's sign in the hallway and pay homage to its history with watercolour paintings around the building.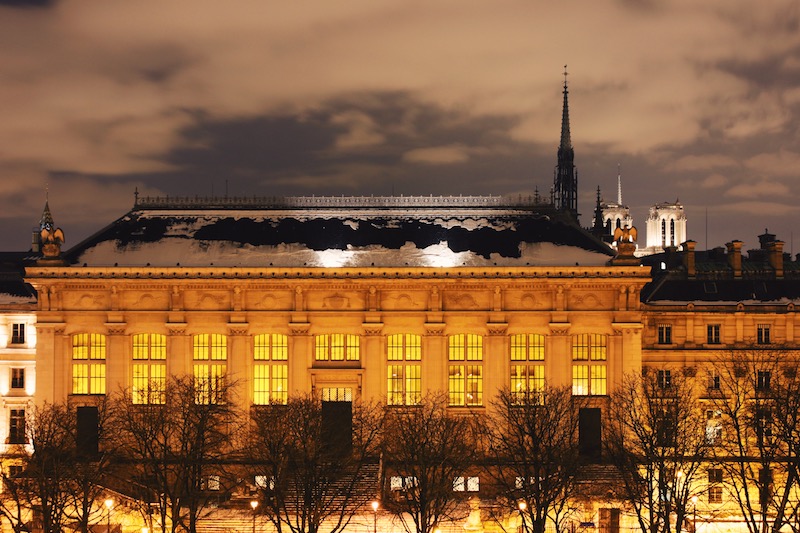 For a supposedly 'self-catering' service, Paris Perfect really does think of everything for you, from stocking the freezer full of ice ready for wine o'clock (along with a welcome bottle) to providing a thoroughly comprehensive handbook to the apartment, Paris and the local neighbourhood. Oh, and a big bonus: they deliver baguettes everyday to the building, waiting for you in a basket downstairs.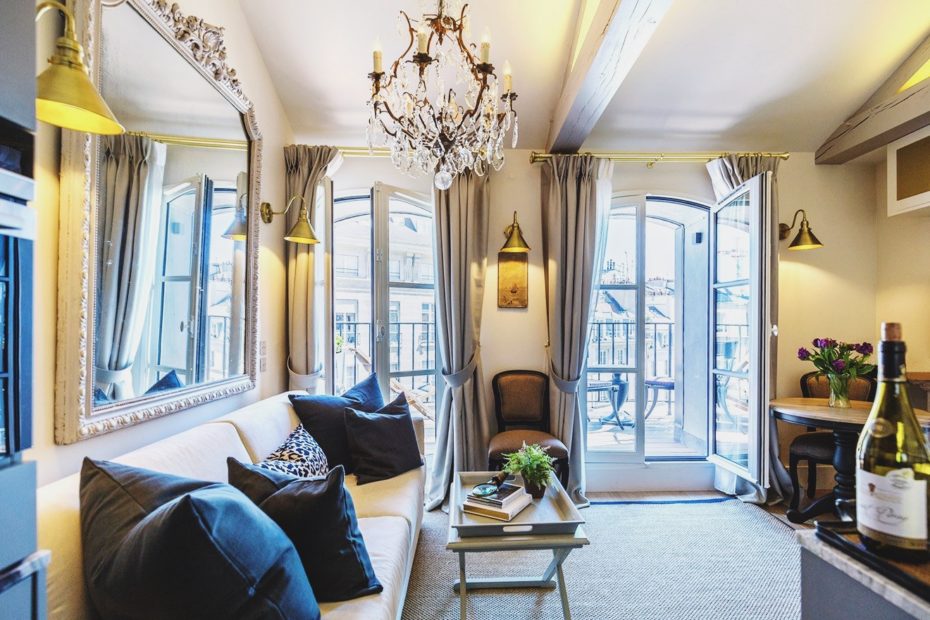 I chose the Savennieres apartment on the 5th floor, a cozy duplex loft with the feel of a luxury Parisian attic. The large outdoor terrace makes it very hard to concentrate on writing this to you.
I've just spent the last 15 minutes in disbelief, watching as my neighbour ↑ across the square stood outside his 5th floor window, teetering on the edge to repair his roof tiles. Down below, the locals dogs of Place Dauphine play in the snow and a restaurant owner shoos them away as they shovel snow.
It's a magical location, where the city itself was founded. Truly the most enviable address in the city. You must come try it one time.
PS. I left a copy of my book on the bedroom fireplace. I thought it might come in handy for future guests of 25 Place Dauphine.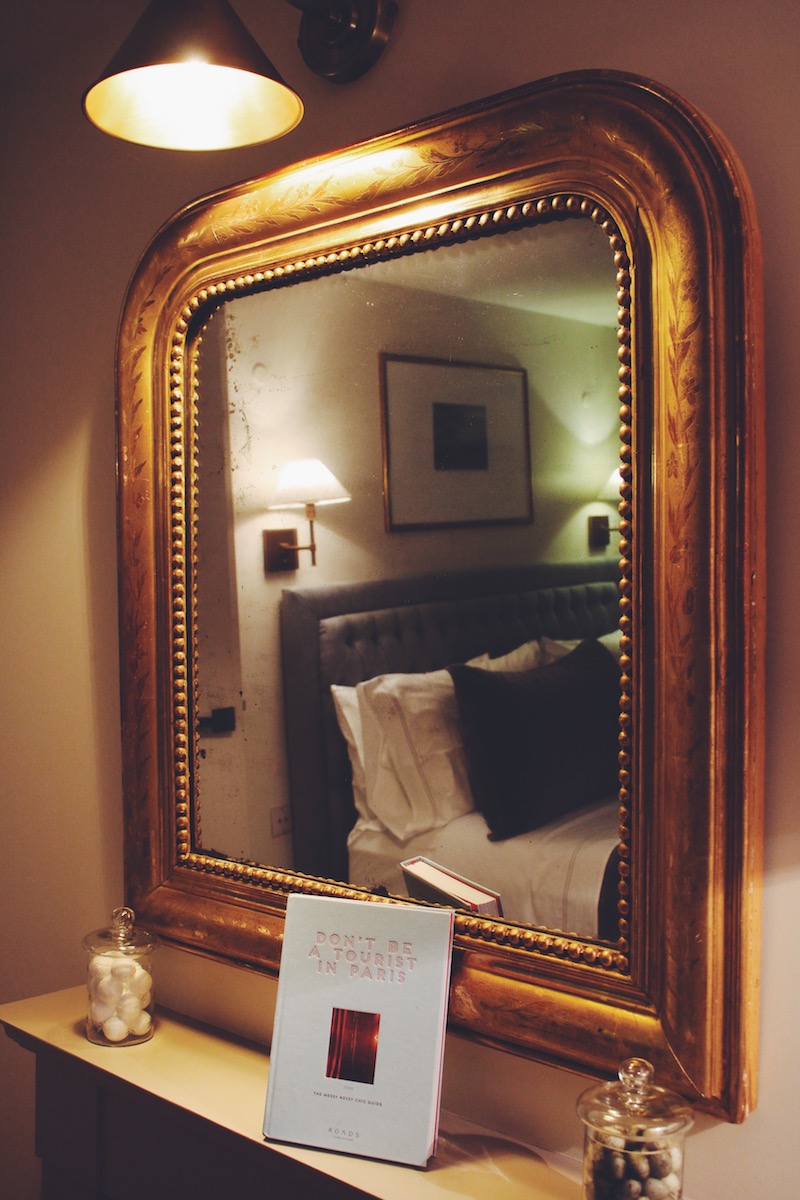 PPS. I wasn't paid for this post, I just highly recommend you check out 25 Place Dauphine for your Paris stay.
Hungry for more Paris? 
The updated edition of Don't Be a Tourist in Paris
 is now available. Or become a MessyNessy Keyholder to gain access to our 
Travel eBook library
 and a direct line to our 
Keyholder Travel Concierge
 to plan your perfect trip. Need help planning a weekend in France? Need some restaurant recommendations for a remote village in the North Pole? We're here to help.