There was something strange about the collection of Paris photographs I stumbled upon in the archives of the French national library today. The streets and buildings looked surprisingly familiar despite the photographs being over 150 year old, but where were all the people? Was this Paris' great disappearance act of the 19th century?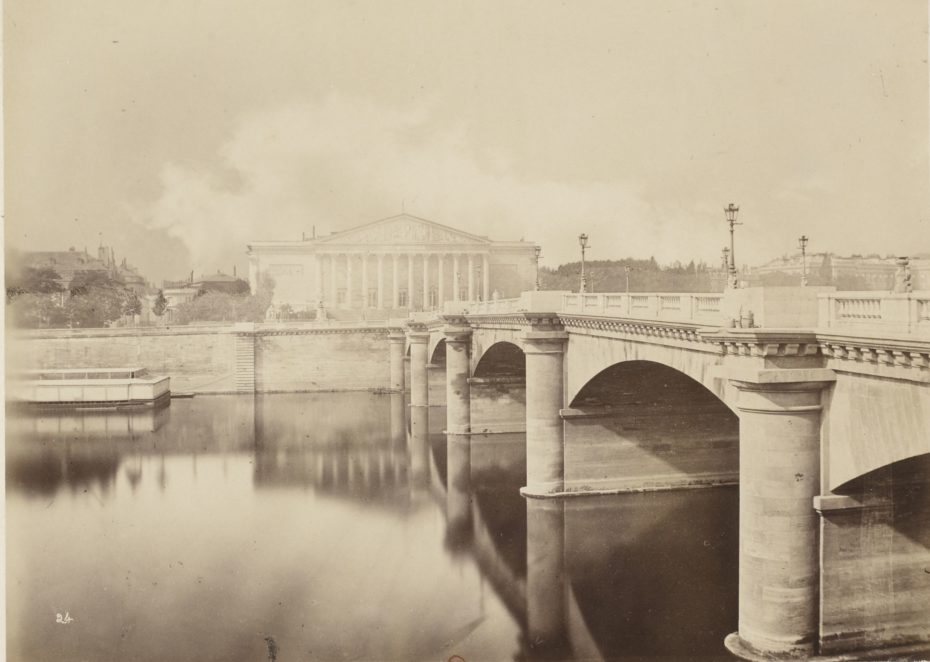 Alas, the explanation is rather less mysterious. The absence of Parisians is due to the very long exposure times of early 19th century photography when the plates lacked light-sensitivity. The first known photograph of Paris, taken in 1839, is similarly devoid of people and traffic. During the ten minute exposure, the only evidence of human presence is a nameless man who, while having his shoes shined, became the first person in history to have their photo taken.
If you look closely at these photographs, you can see the shadowy outlines of people who was standing still or sitting long enough to be captured in the photograph, like ghostly figures on an empty street. But in fact these streets weren't empty at all and in a particularly crowded place, you'll notice a fog-like blur in place of the human stream of traffic.
This collection of images taken between 1865-1870 is the work of Henri-Charles Plaut, entitled, "Types of Paris and its environs". Plaut was one of a handful of French photographers who captured Paris during Haussmann's renovation of Paris when much of medieval Paris was demolished in favour of large boulevards, avenues, parks and squares commissioned by Napoleon III.
How many monuments can you recognise?
Oh what I would give to have Paris all to myself!