It's common belief in China that people still need money and material goods in the after-life and that ghosts can go hungry or homeless unless the living can give them a helping hand. The Qingming Festival or 'Tomb Sweeping Day' comes but once a year, and when it does, it calls for some serious damage to be done…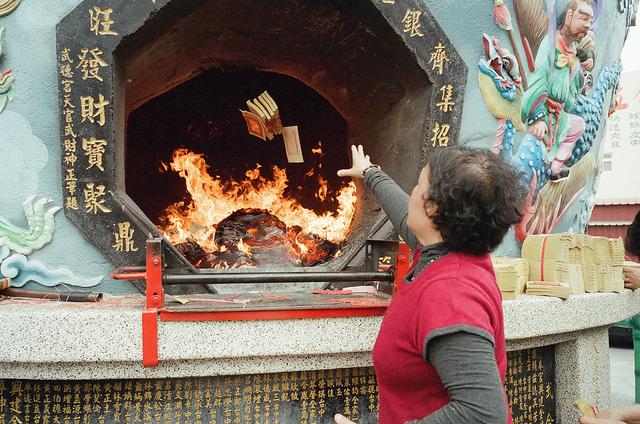 Historically, the April ceremony calls on families in China to pay their respects to dead kin by burning an offering, which can be conveyed into the spirit world through the fire's smoke. Where once a bowl of oranges, some incense would do, the holiday has now grown tenfold in its expectations of extravagance.
Joss paper, traditionally made out of coarse bamboo paper to resemble currency or gold bars, also known as "spirit money", is the most common offering. The most well known is the Hell Bank Note, which relatives sometimes even place in coffins as a bribe for the deceased to escape punishment or spend on lavish items in the afterlife. 
More contemporary varieties of Joss include credit cards, papier-mâché designer goods, houses, skyscrapers cars, massage chairs, toiletries and even iPhones and iPads, varying from the very simple to very elaborate.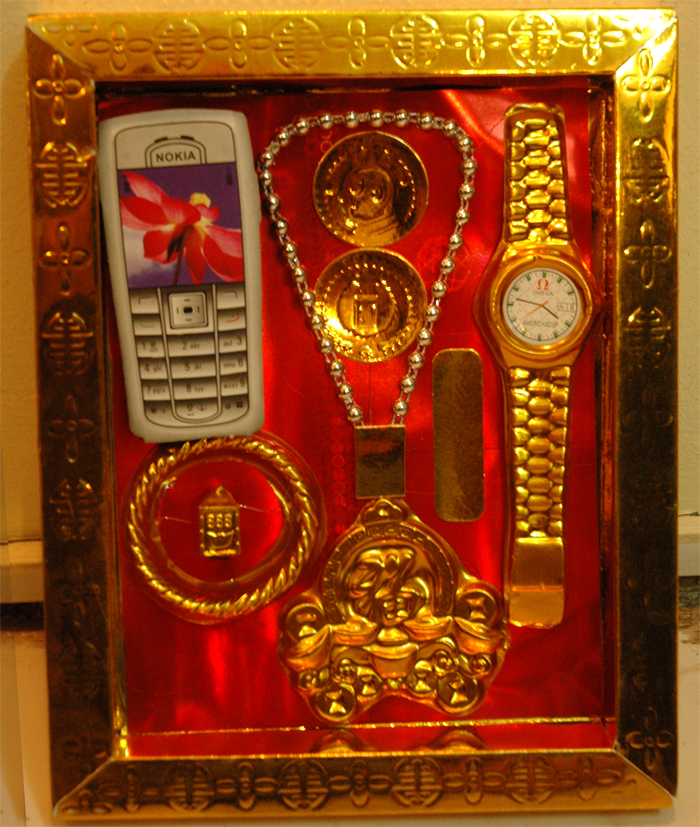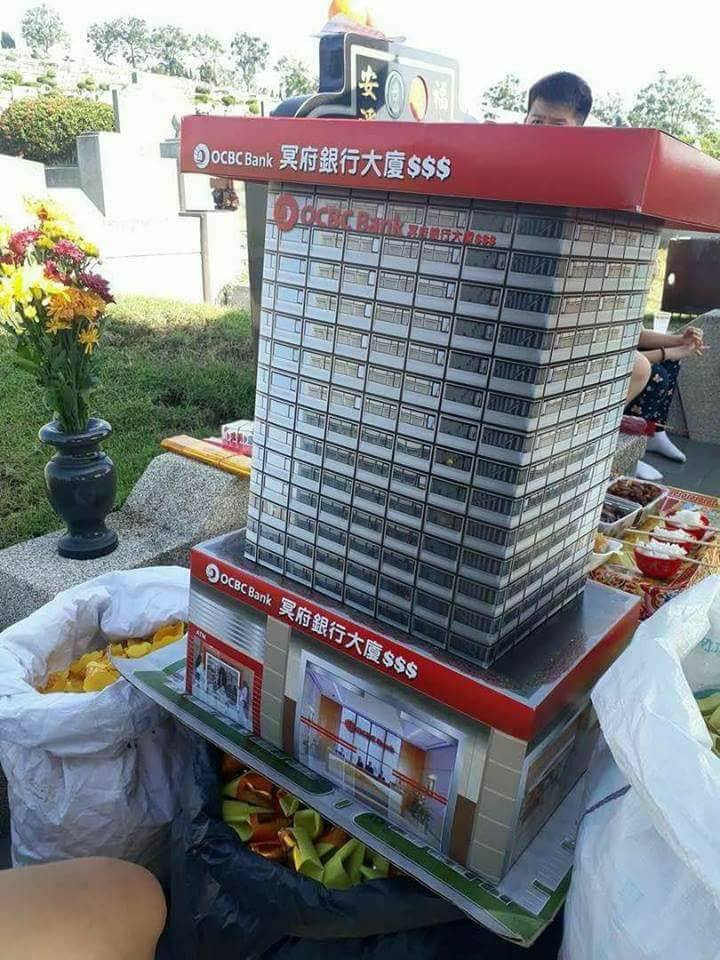 The aim is not only to keep them content, but up to speed on what's been going on after their departure (i.e. the tech boom).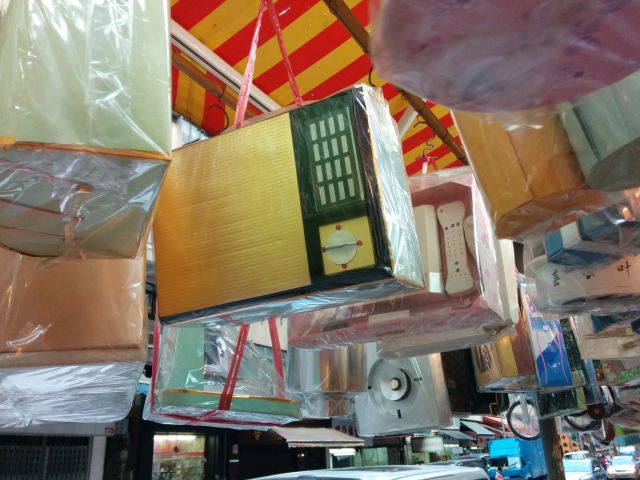 The most famous place to buy joss paper is in Hong Kong, where there's an entire district in Sheung Wan where you can buy everything from burnable Apple watches to McDonald's Happy Meals. 
American Chinatowns usually have at least one dedicated joss paper store and you can find quite an array of products on Amazon these days too, such as this Joss paper luxury miniature home set for just $18.99!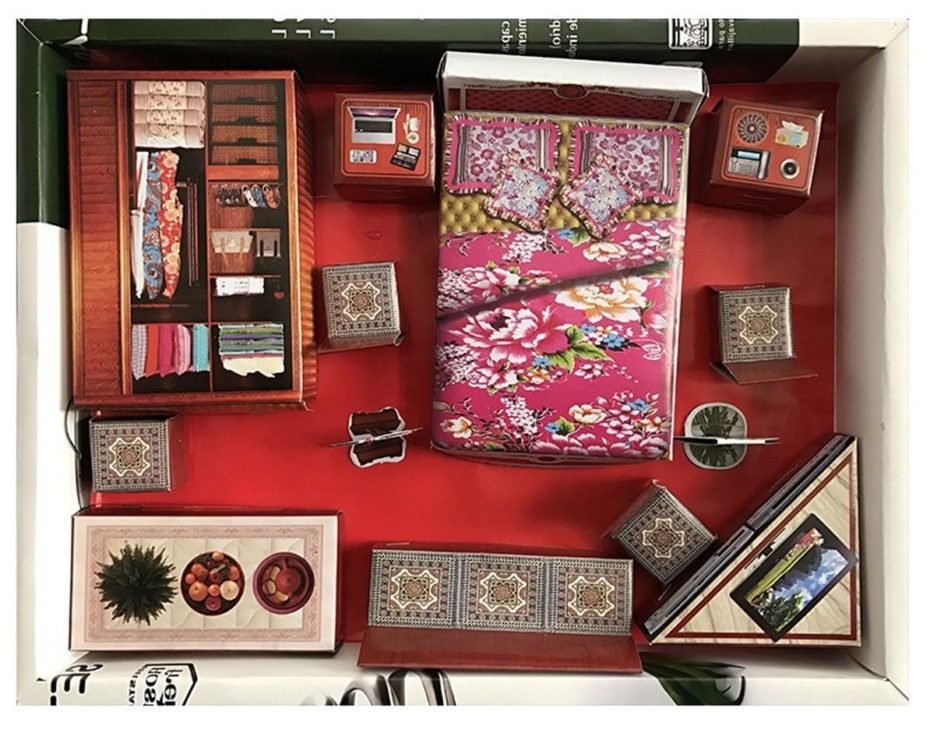 In theory, if you burn offerings for your dead ancestors, they'll watch over and bless you in return. It's certainly a creative take on remembering your ancestors…