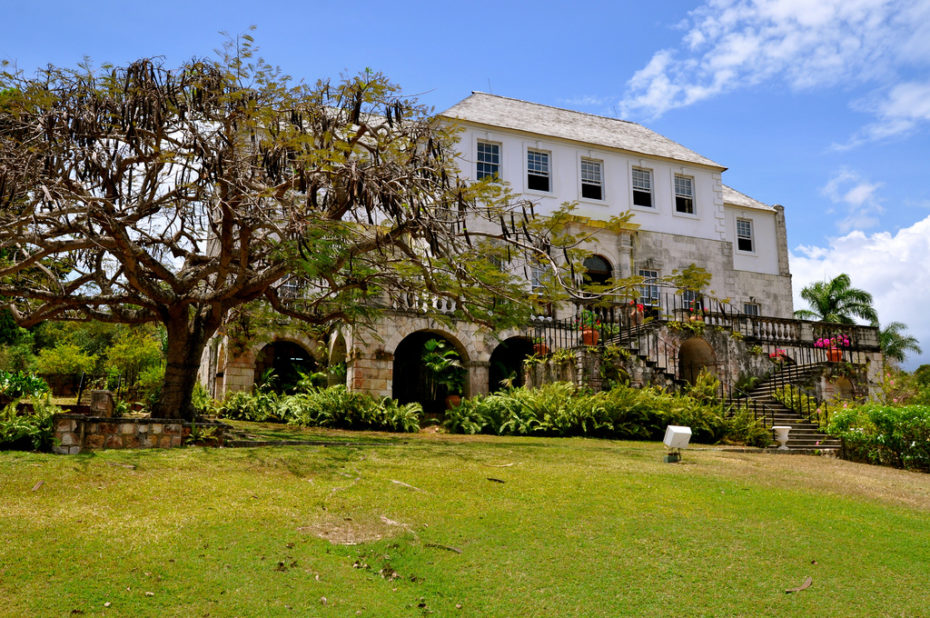 Where's your husband Annie? Where's number two and three?
Are they sleeping neath the palms beside the Caribbean Sea?
At night I hear you ridin' and I hear your lovers call
And still can feel your presence round the great house at Rose Hall…

–Johnny Cash
Something unsettling sleeps in the walls of Jamaica's seductive Rose Hall Mansion. Many a local will tell you it's the ghost of Annie Palmer, the island's supposed "White Witch," and in 1973, Johnny Cash immortalised her in song when he wrote her a country ballad. They say she ruled with "black magic, the lash, murder and an iron will"  and today her old plantation house in Montego Bay is not only a living museum, but a portal into its puzzling and troubling past…
Whatever really happened behind the plantation's doors has been tangled up in time. The Georgian mansion was built by John and Rosa Palmer, a high society couple who turned it into a premiere upper-crust party place in the 1800s. "It is placed at a delightful elevation, and commands a very extensive sea view," wrote James Hakewill on his visit to plantation, "Its general appearance has much of the character of a handsome Italian villa. A double flight of stone steps leads to an open portico, giving access to the entrance hall".
The Palmers' nephew had inherited the estate, and found himself in search of a wife. He found a newcomer to Montego Bay, Annie Palmer, who'd lost her parents to yellow fever in Haiti and come to Jamaica in search of a rich suitor. They courted, married, and then the trouble began…
Annie was said to have been raised by her voodoo practicing nanny after her parent's death, and acquired some pretty wicked tastes. She was  extremely abusive to those around her, taking lovers on a whim and punishing them for the slightest irritancy with black magic. In fact, says the Smithsonian, it's believed she "killed not only her first husband, but the two that followed, as well as countless slaves". 
"She was the mistress of the plantation, she was the boss. Her word was the law," Johnny Cash says introducing his country ballad he wrote after visiting Rose Hall. "There were about 5000 slaves on that plantation. She had her favourites and she had the ones that weren't her favourites. Down on the sea, there are three tall palm trees waving in the breeze and they say that maybe Annie's husbands are buried under those palm trees."
But there are two sides to every story, and it's believed that Annie's violent temper was in part a product of her husband John's neglect and abusive relationship with her. There were few paths for young Annie to go down as an orphan, and with John she thought she'd finally found security. But as things went sour with John she began taking several male slaves as lovers, sparring jealousy and even more abuse on her husband's behalf.
It's said she murdered John with a mix of black magic and physical violence, and with every husband that filled his ill-fated shoes, her reputation grew more ominous and her treatment of her slaves more cruel. She finally met her match in a slave named Takoo, a powerful magician who, according to legend, murdered her using magic after she tried to curse his family.
The wicked White Witch was finally dead, no longer able to bark orders from her one-person balcony — still looming over the green lawns of Rose Hall today. A strong spell was cast over her tomb to make sure her spirit stayed locked away. Only problem is, the slaves' ceremony was interrupted, and Annie's spirit is said to wander to this day…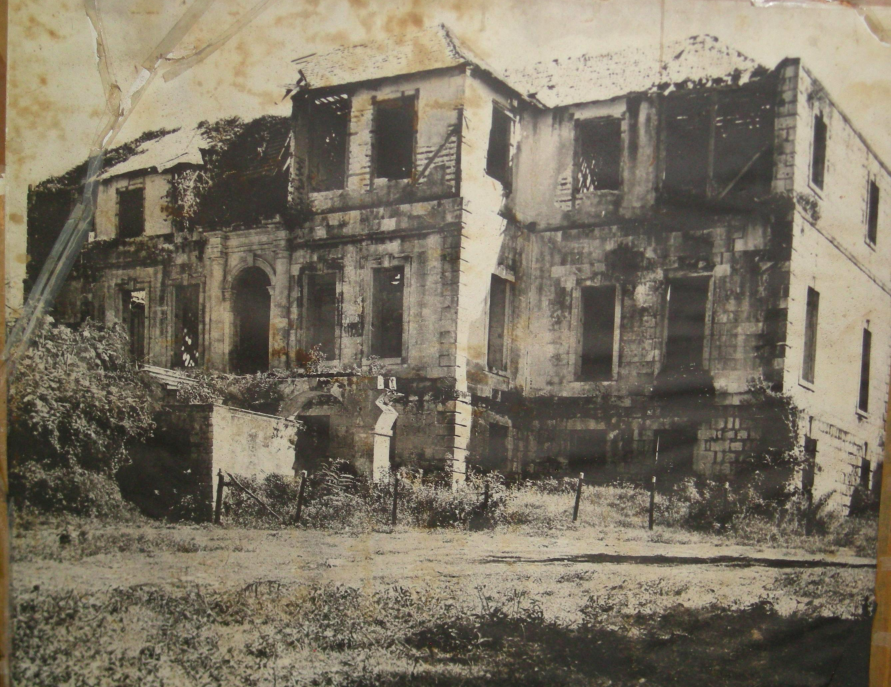 Rose Hall is one of a handful of plantations that still exists because, even in the midst of the slave rebellion, folks feared that the grounds' burning would fully unleash Annie's spirit into the world of the living outside of plantation grounds. So it was left to rot for nearly 100 years, until the government decided to restore it in the 1960s.
Today, you can tour nearly every inch of the space, and even grab a drink at "Annie's Pub"…
Her bedroom is a serendipitous shade of blood red, and you can still see her dress and whip on display:
And the other rooms are covered head-to-toe in dizzying period prints:
Historians have recently called the validity of the affair into question, but the legend has officially stuck and become quite an impressive attraction for the area.
If you'd like to pay a visit to the White Witch's manor, check out the website for tour information (yes, there is a Halloween tour). Perhaps we'll leave you with Johnny Cash's take on the story, which he immortalised in his 1973 song, The Ballad of Annie Palmer: