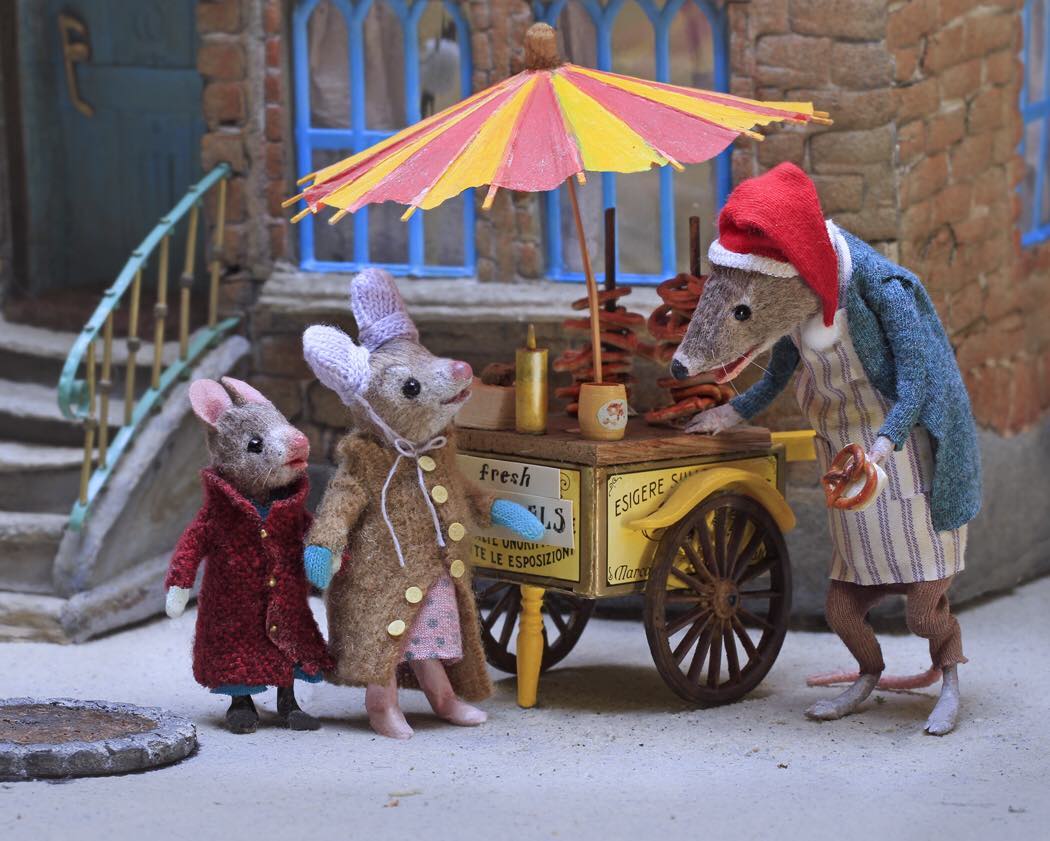 Welcome to Mouseland, an adventurously cosy town where frogs take tea on lily-pads, mice set sail on miniature sailboats, and there are zero effs to give about anything in the real world that's larger than a peanut. It's the brainchild of Portland, Oregon-based author Maggie Rudy, who's been making the mice for her children's books for nearly a decade. But even she says she couldn't anticipate how big their little world would become…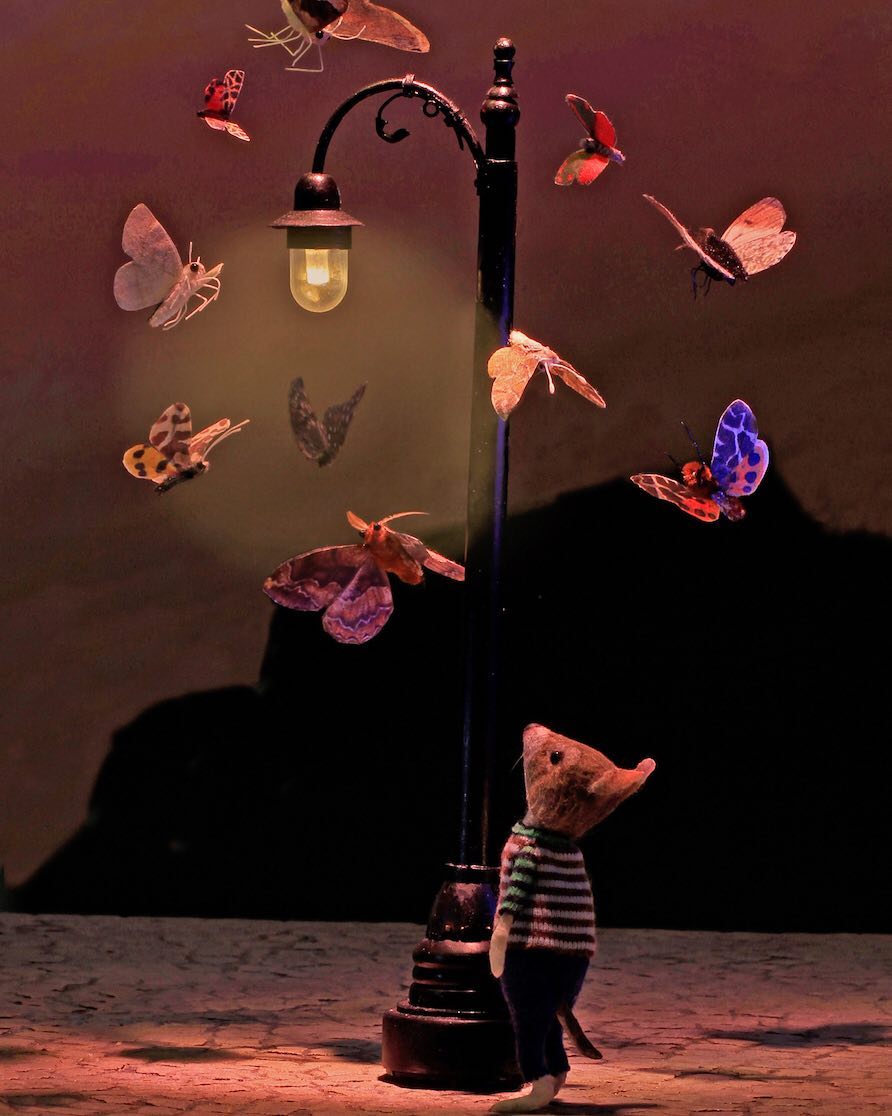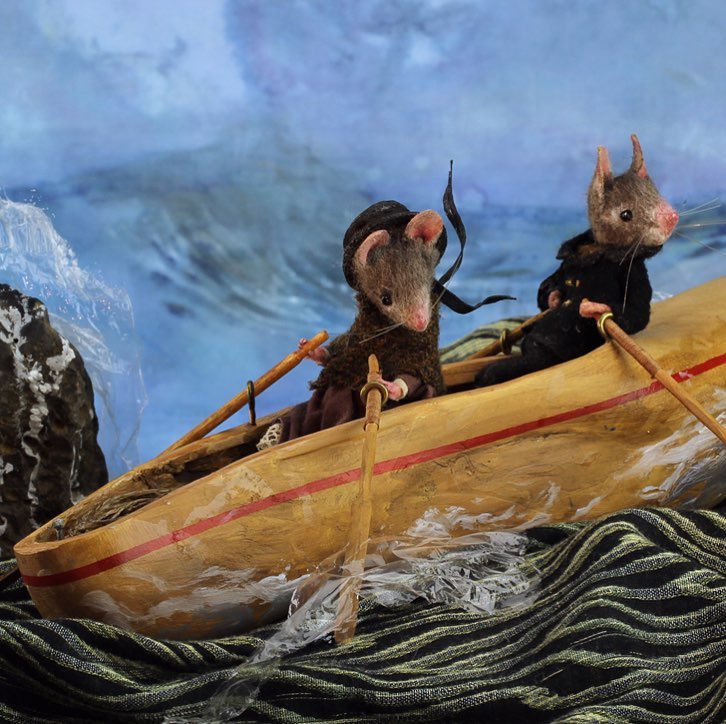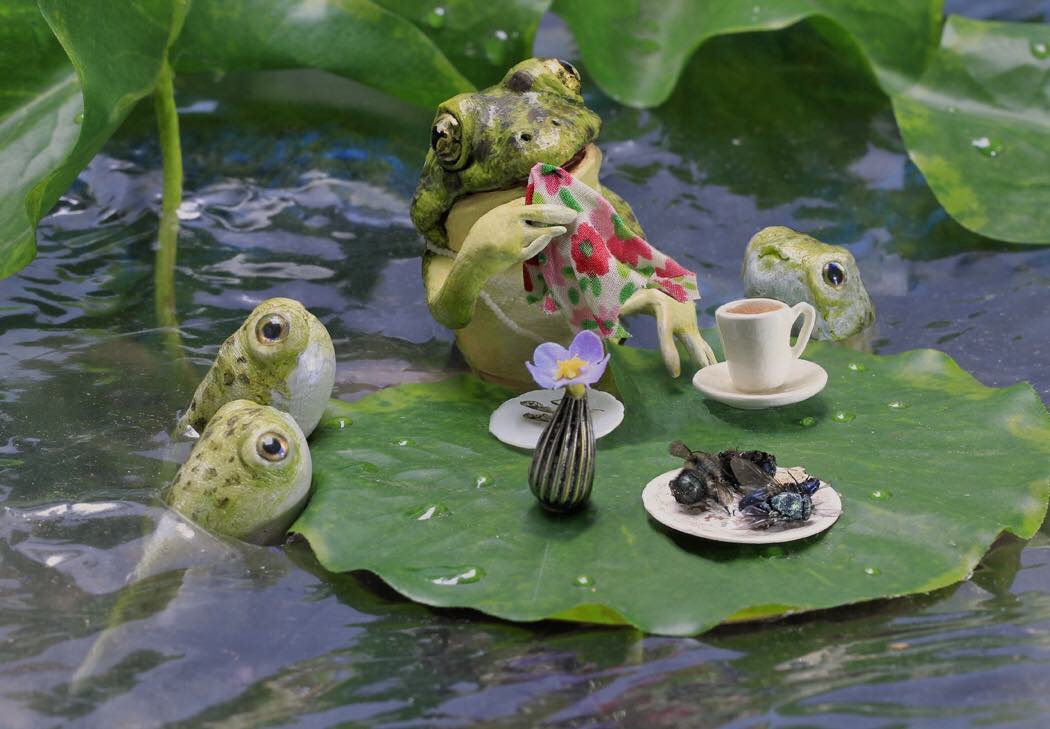 "I made little felt mice to entertain myself, and later as a project with my sons' school," Rudy said in an interview with fellow author and illustrator Andrea Skyberg. "I began taking photos of the mice, and to think about using them as illustrations. I only need a few things…grey felt, pipe cleaners, cotton and beads." Perhaps that's why they tug on our nostalgic heartstrings with such precision. They're simple, the kinds of felt characters who recall those stop-motion holiday movies narrated by Fred Astaire and Burl Ives. 
Naturally, they indulge in the joys of every season, from winter to spring and, of course, Halloween…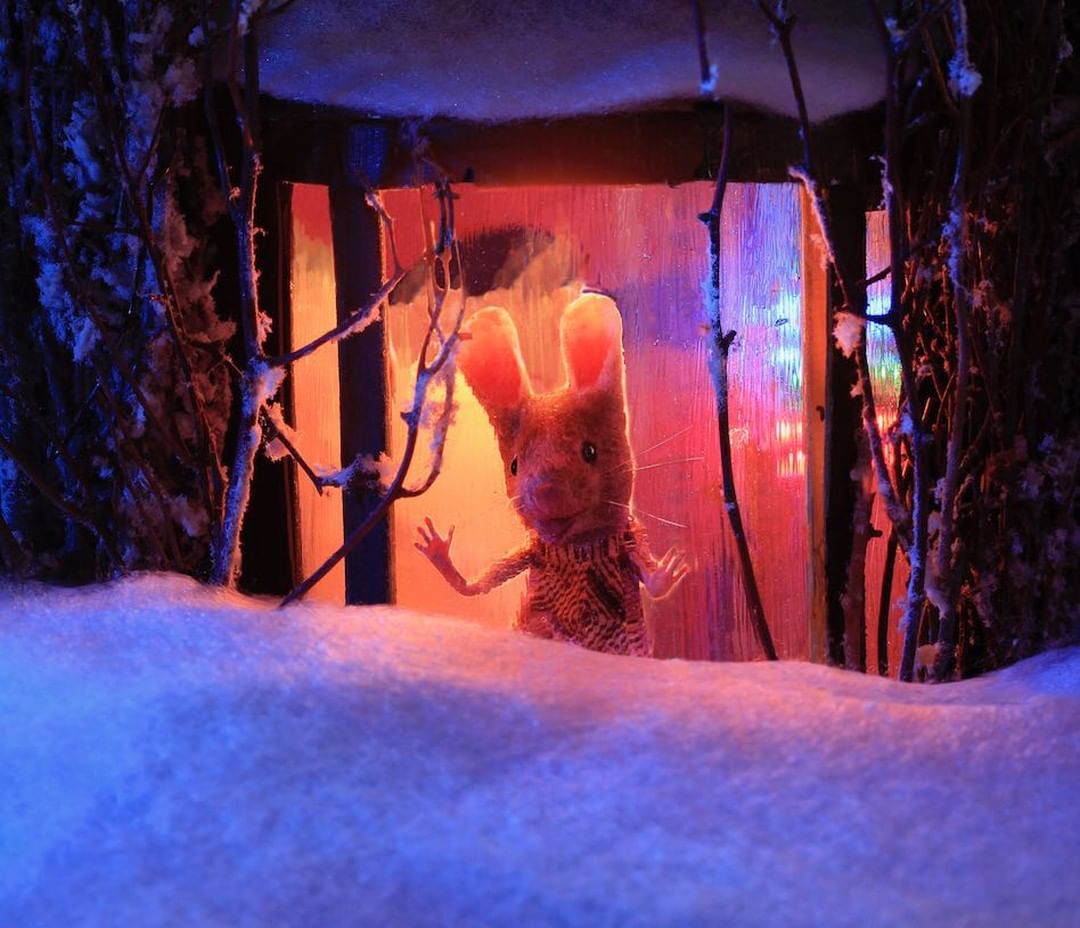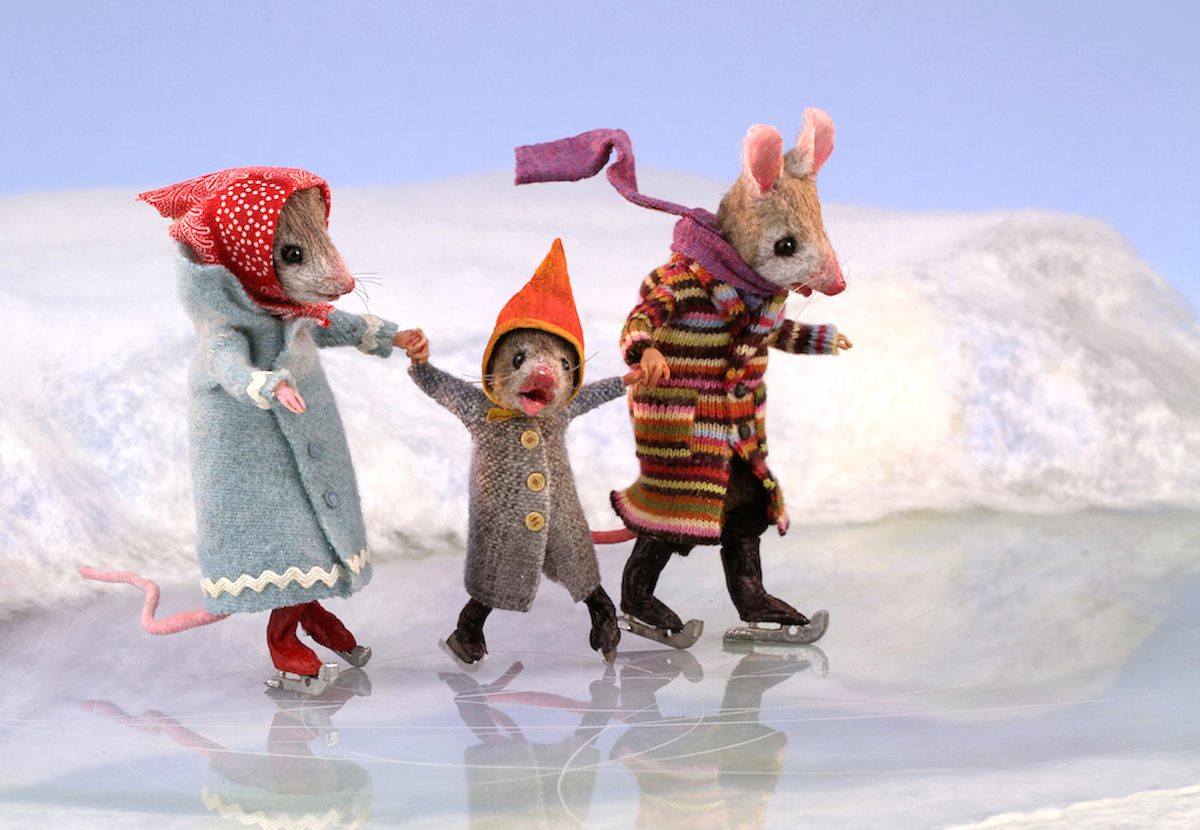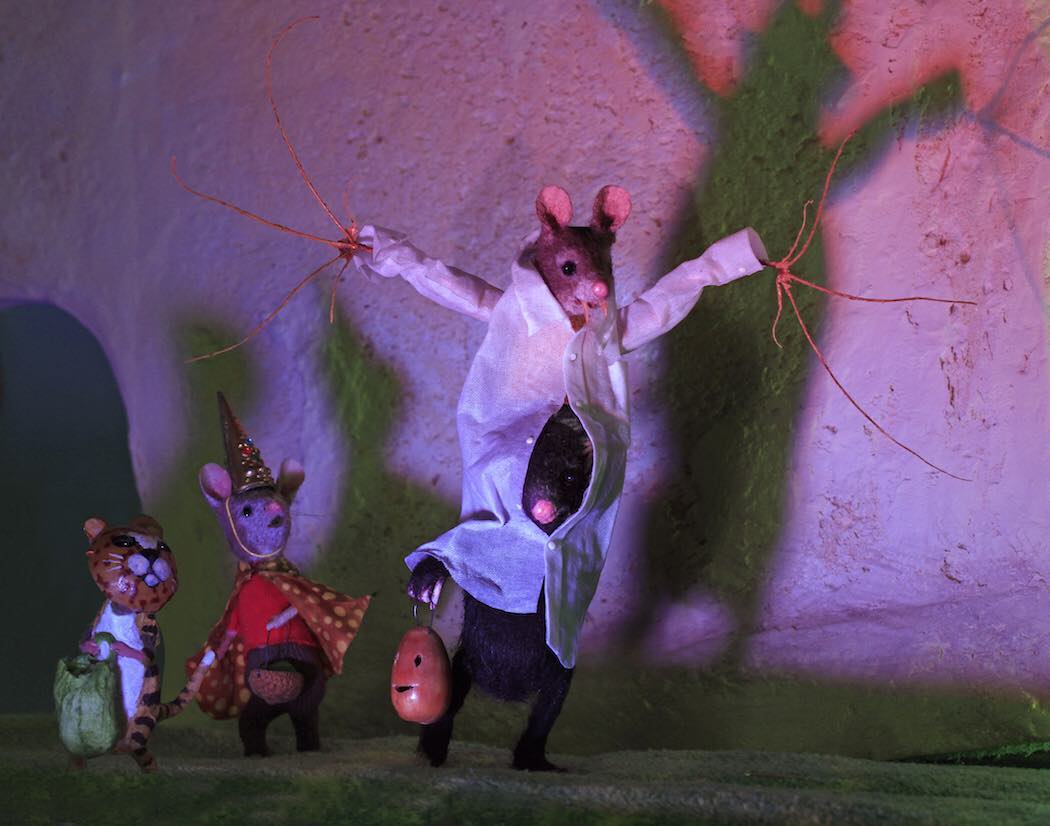 Her first book, The House That Mouse Built (2011), follows the story of Mouse and Musetta, who live in a loaf of bread, use salt-shaker end tables, and other adorably clever things. Since then, Rudy has published I Wish I Had a Pet, and most recently in 2017, City Mouse, Country Mouse, and she's also taken her little mice on tour to West coast bookshop windows in the past, where you can feel as close as you can to dropping it all, and moving into a cookie tin next-door to Musetta…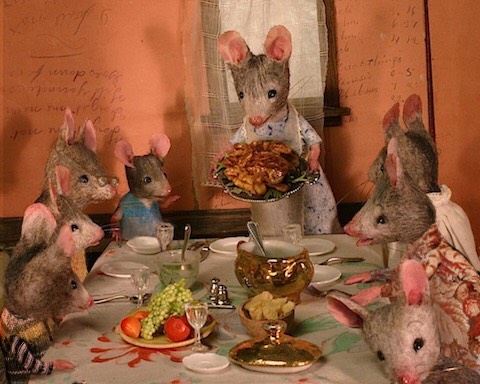 Did we mention they're relatable? These are critters that go to the pub, therapy, and curl up in awkward positions for hours to read a magazine. Which was kind of the point all along. "Maggie started creating these little creatures as a project," says Skyberg, "[for] incoming kindergarteners transition to school." Her stories that were simple, whimsical, and familiar, which is why they hit it out of the park for us.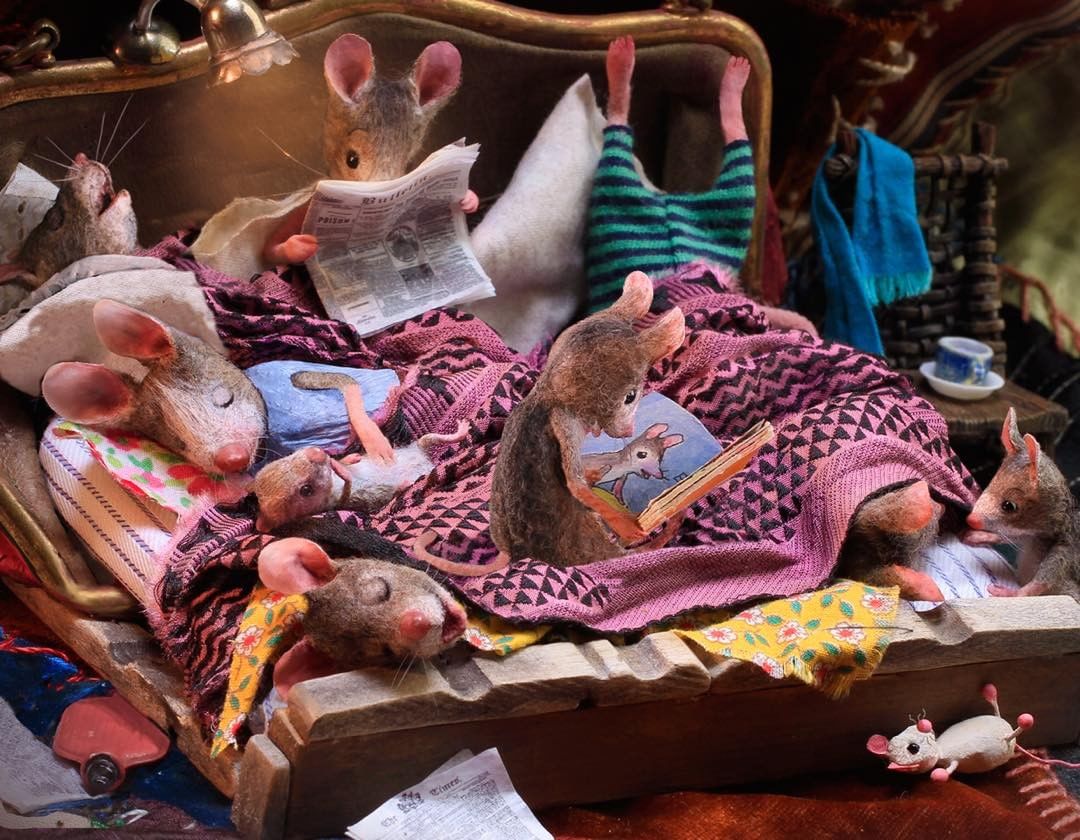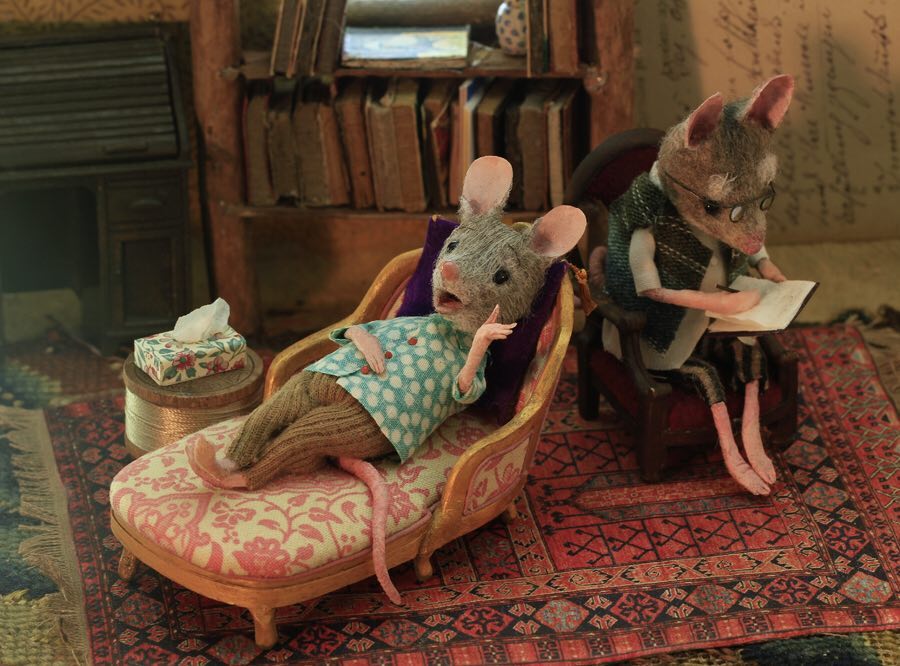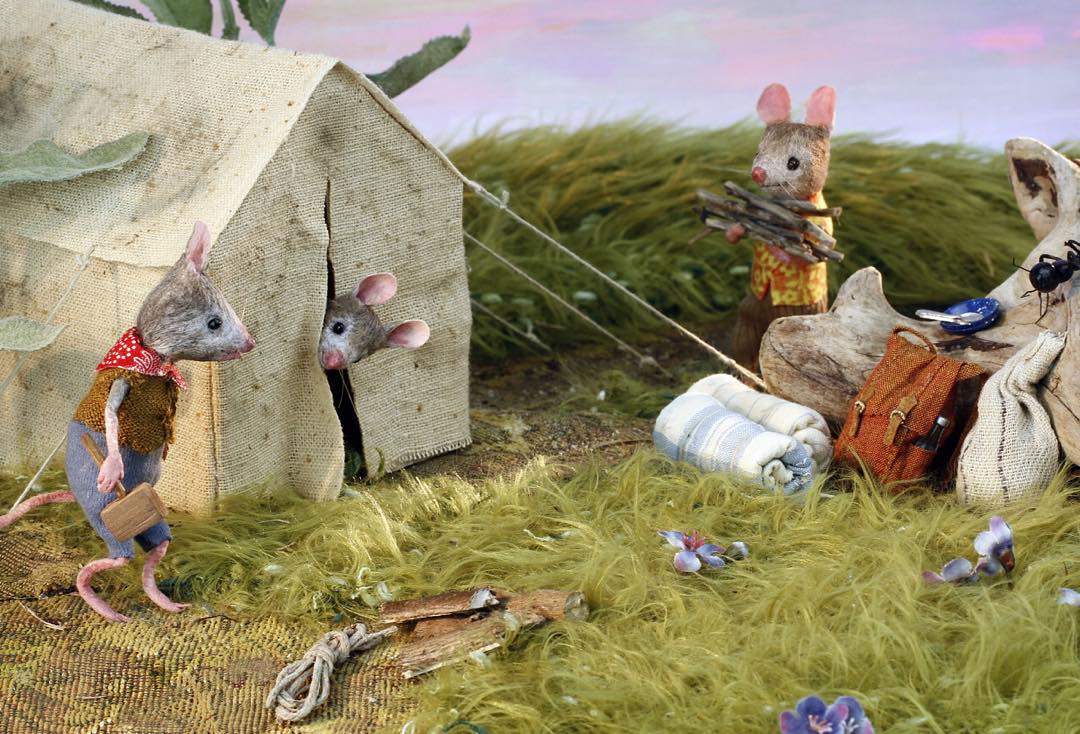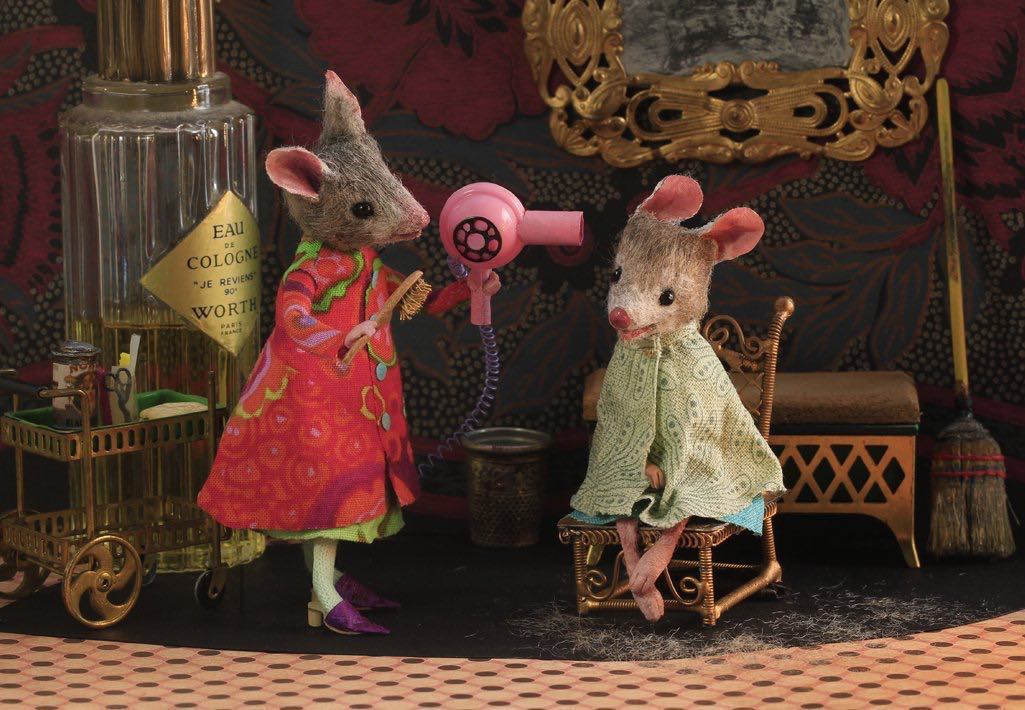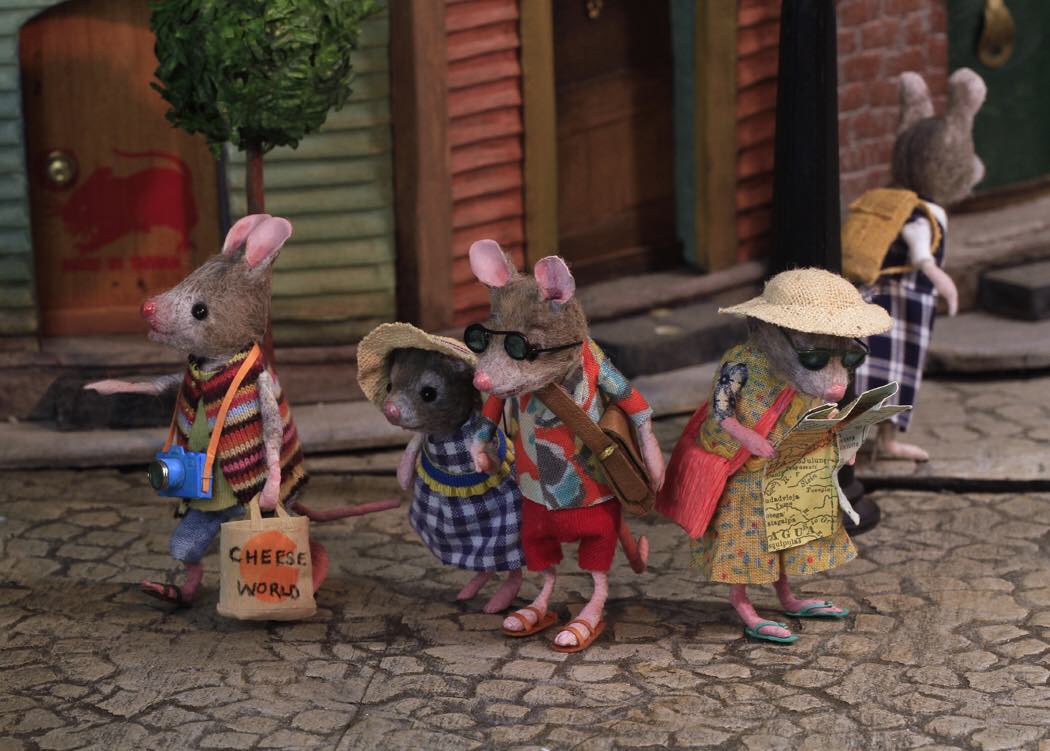 All images are Copyright Maggie Rudy and found via her website at MouseHouses.blogpot.com. 
At the moment, Rudy's mice are not for sale. But her books are, and you can follow her little friends' whereabouts on her Instagram.