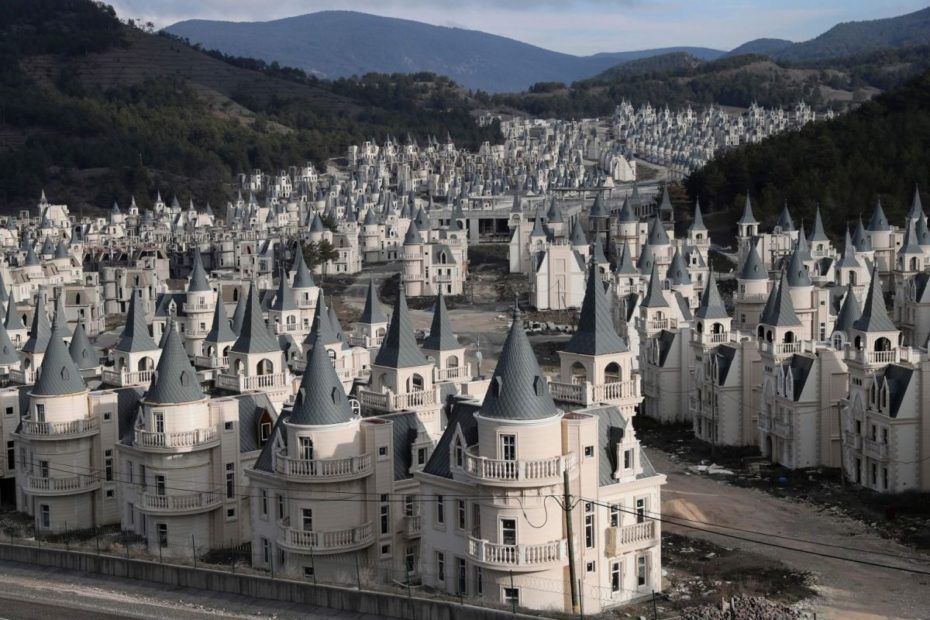 This is not Photoshop. I repeat, this is not Photohop. Ever heard of "duplitecture"? It's the term that's been coined to describe replica architecture which has been popping up all over China since the 1990s (and let's not forget Las Vegas either), where iconic landmarks and entire towns are constructed using lower-quality building materials to clone centuries of European history in a matter of months. Except this isn't China. The latest "Sim City" to join the duplitecture hall of insanity is courtesy of a developer in Turkey. This recent AFP photograph from December 2018 shows hundreds of faux Loire mini-castles which are part of the Sarot Group's "Burj Al Babas" project, close to the town centre of Mudurnu in Turkey's northwestern region. But you might also have noticed that it's all looking eerily deserted…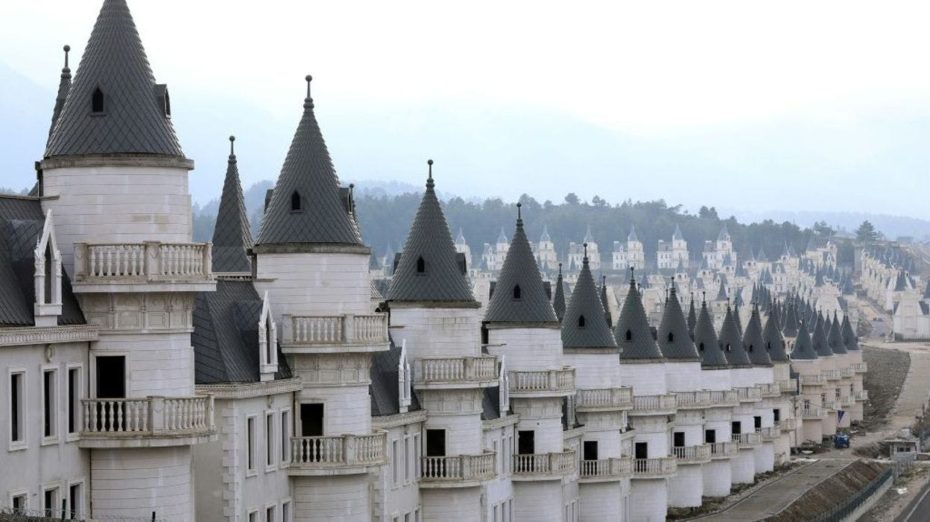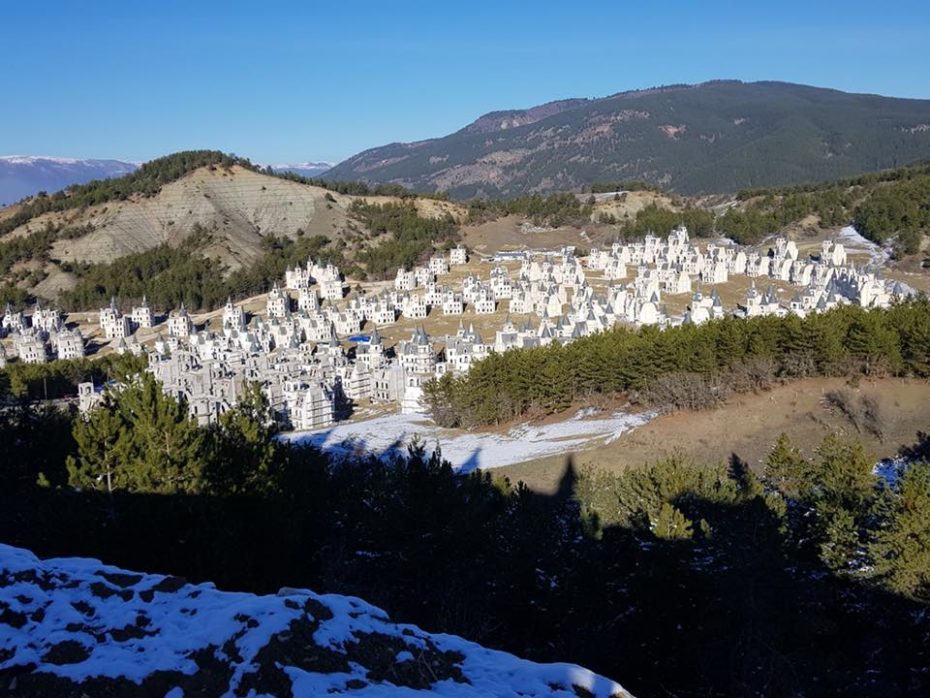 Nestled deep in the picturesque mountain province of Bolu, midway between Ankara and Istanbul, seven-hundred and thirty near-identical turreted chateaux line the empty dirt tracks of Burj Al Babas, a surreal Sim City that's been quietly sprouting here as early as 2011. The project is marketed to the super-rich, promising health & beauty centres, shopping malls, aqua parks, fast-food areas and game parks (ya know, to really stay authentic to the old French way).
The grand plan: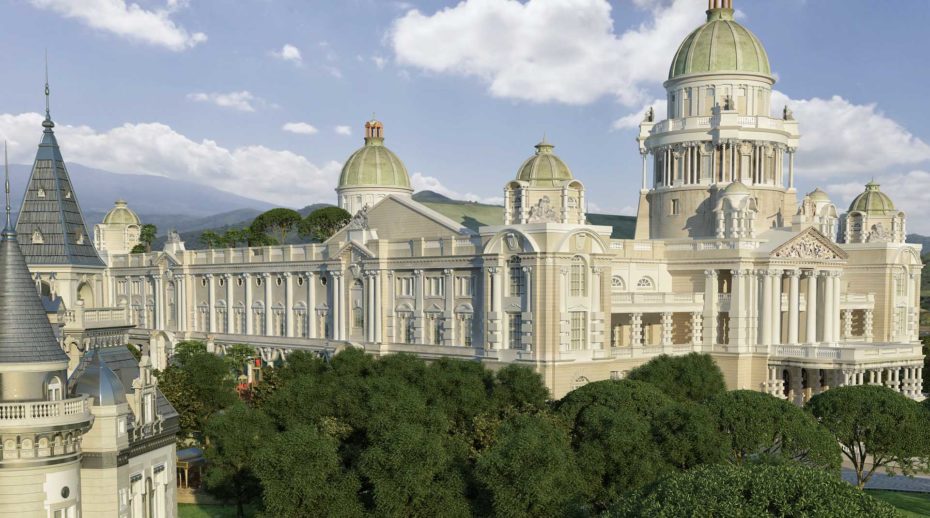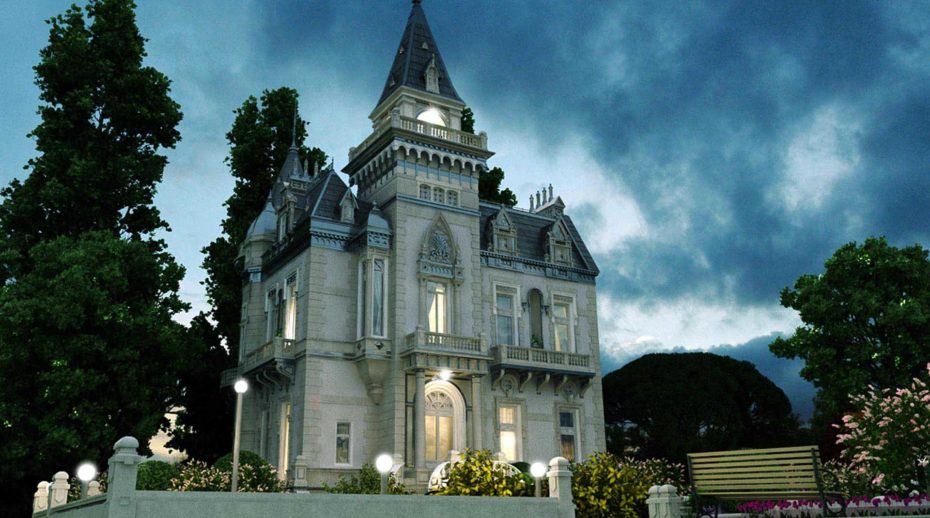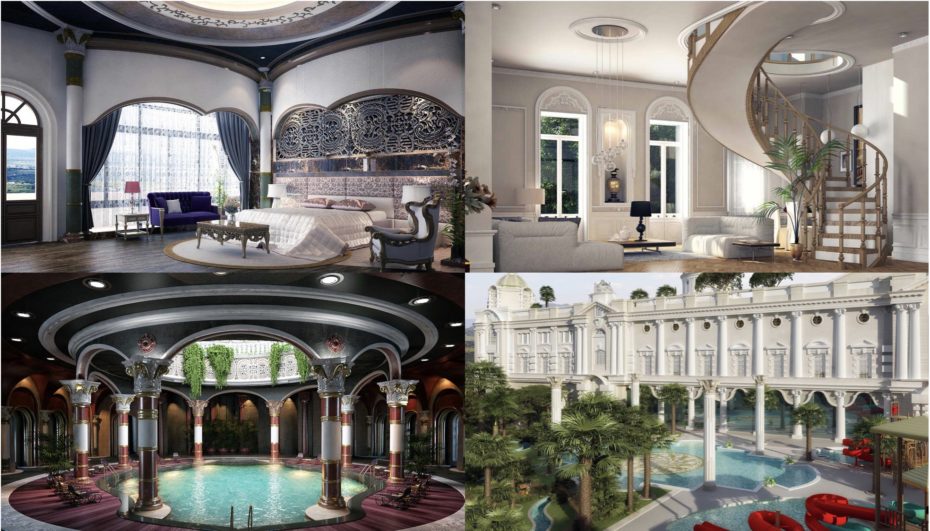 A total of 350 "villas", each built on 324 m2 plots, were snapped up by buyers from Qatar, Bahrain, Kuwait, the UAE and Saudi Arabia, who paid between $370,000 to $530,000 per property, intended to be kept as a second/ third or fourth homes. Presented in a similar style to Dubai's "The World" or "Palm Islands", it was all going well for this Disneylandish city of cloned castles until the developer went bankrupt late last year.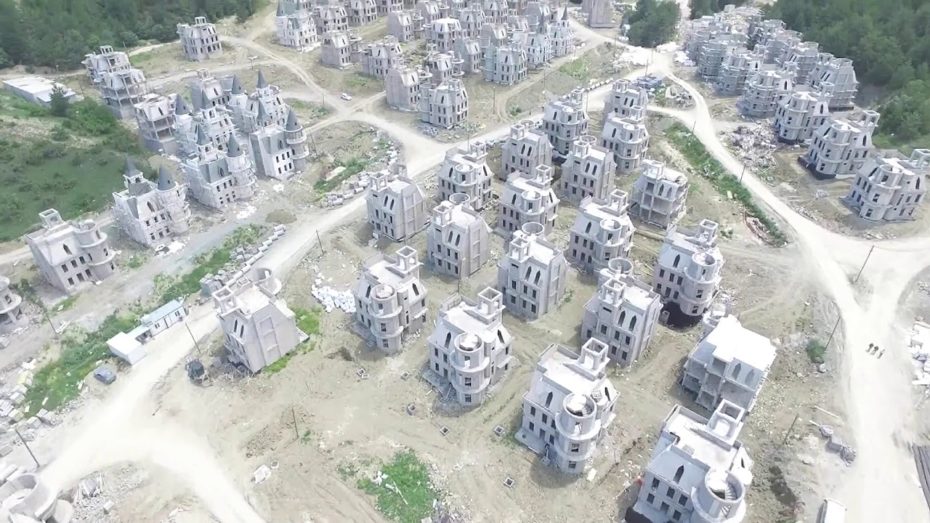 The Burj Al Babas is currently $27 million in debt and the Sarot Group desperately needs to sell 100 faux chateaux in order to appeal their court-ordered bankruptcy ruling. Until then, all construction has been ordered to cease until the developer can pay of its debts.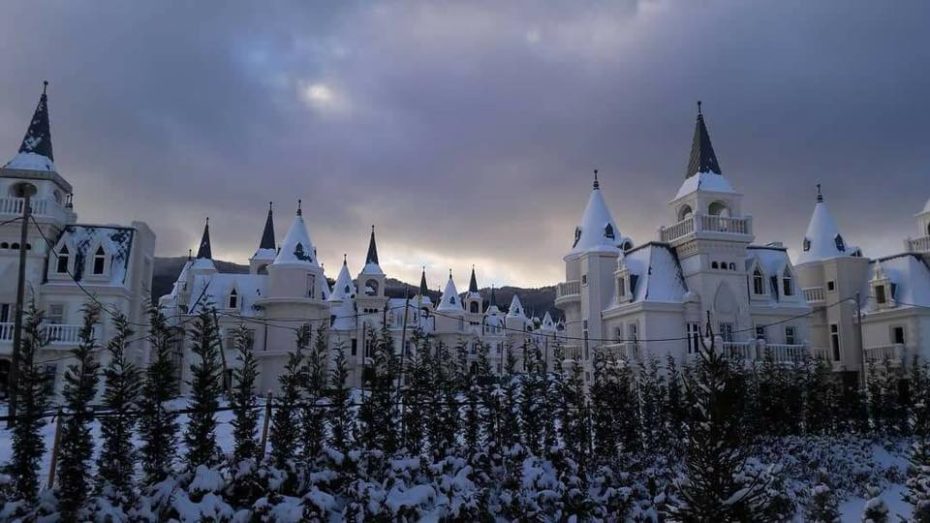 According to Bloomberg, the Turkish developer's chairman blames the predicament on "deadbeat clients" who haven't paid for the villas they committed to buying. Now the houses are sitting empty as Turkey's economic growth continues to slump. Similarly to China, Turkey started to see its economy skyrocket in the early 1990s, but political turmoil of the past year paired with a stalling real estate market does not bode well for the future of Burj Al Babas. Still, chairman Mehmet Emin Yerdelen is hopeful. "The project is valued at $200 million … I believe we can get over this crisis in 4-5 months and partially inaugurate the project in 2019." Emphasis on "partially". 
Perhaps the money might have been better spent replicating or just investing in Turkey's own history. Take those ancient caves of Cappadocia, which date back to the 5th and 6th centuries with their "fairy chimneys," tall, cone-shaped rock formations clustered in Monks Valley, Göreme and elsewhere….  
I would go to Turkey for traditional Turkish culture, what about you?