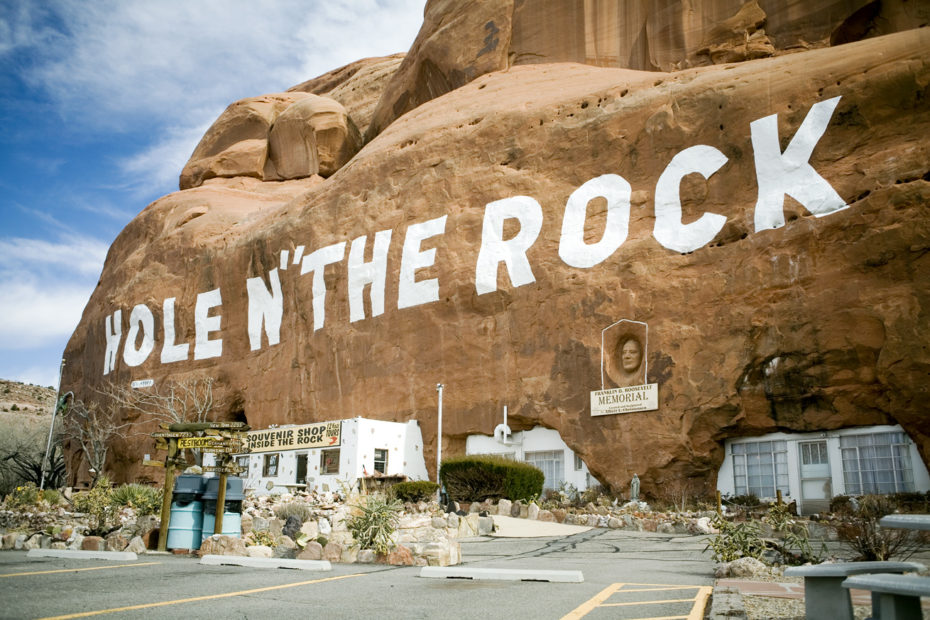 We interrupt your life above ground for some unsolicited subterranean splendour. It's just a quick pit stop off the humble Highway 191 in eastern Utah. But poke your head inside, and you'll discover a 5,000 square foot home fully equipped for life beyond the Stone Age. It goes to show that just when you think you've seen every larger-than-life roadside attraction in the 'ole USA, another gem of yesteryear dusts itself off to dazzle you. This is the life's work of a wonderfully weird and passionate power couple. It's a temple of kitsch. It's Home, Sweet Hole N' The Rock…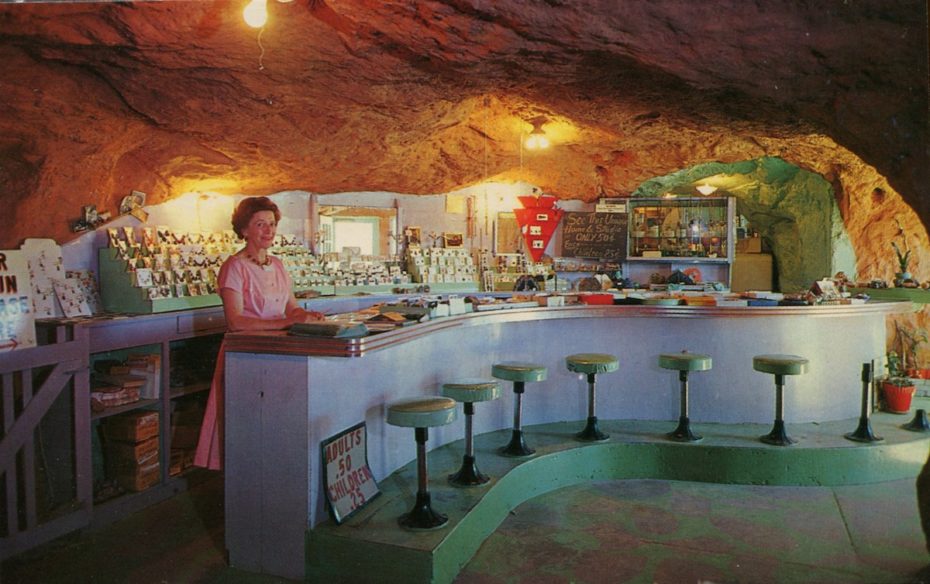 It takes a special kind of person to build out a home in a rock – equal parts gusto and patience. Enter Albert and Gladys Christensen: the couple built "Hole N' The Rock" in Moab, Utah, over the course of more than 20 years, with Mr. Christensen chipping away at some 50,000 cubic feet of sandstone.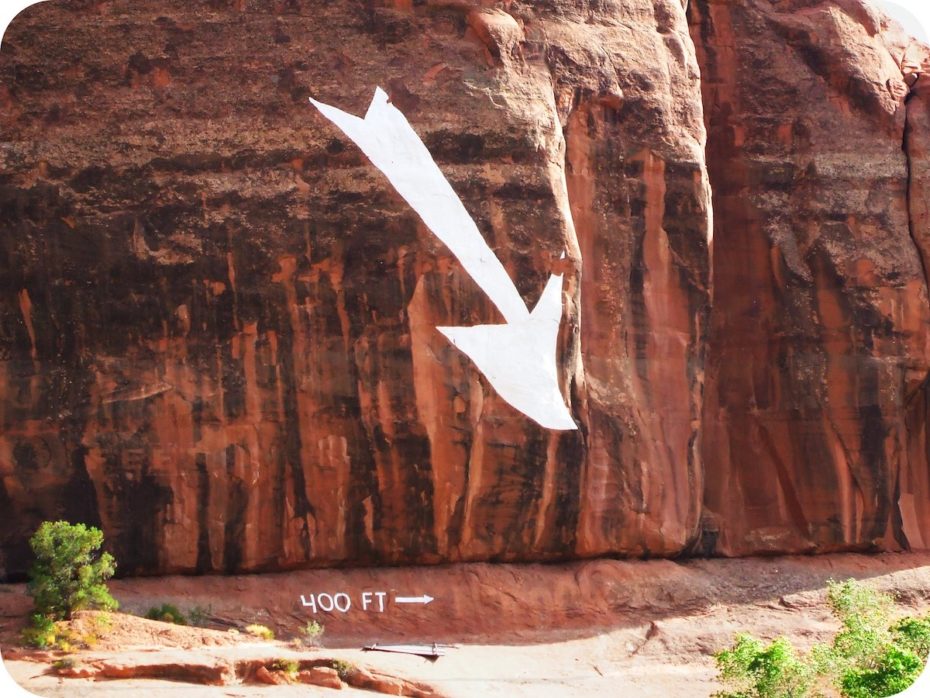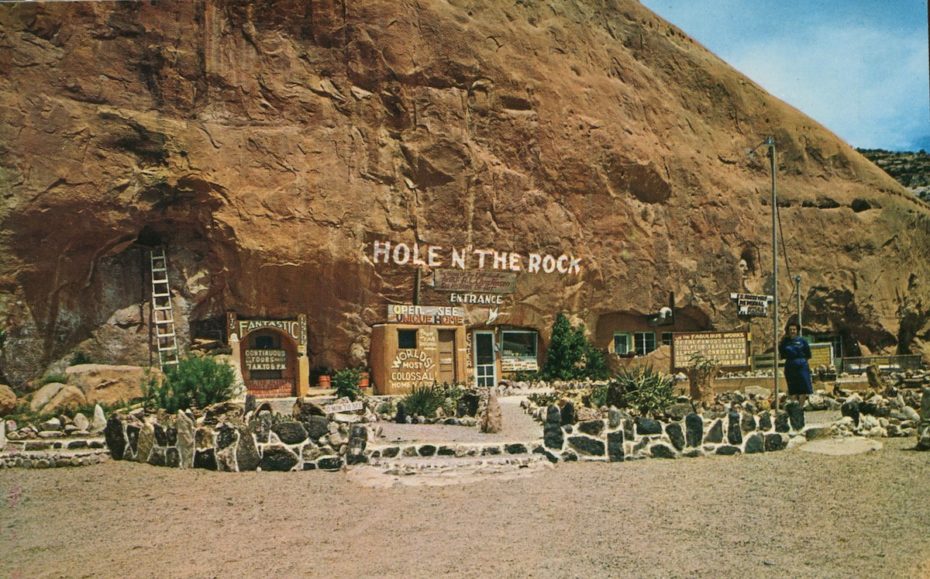 "What began as a small alcove for the young Christensen boys to sleep in at night grew into [this] man-made engineering marvel," explains the site's official website, "[There's] a fireplace with a 65′ chimney, 14 rooms arranged around huge pillars and a deep bathtub built into the rock delight visitors who visit this most unusual home in the dessert. Original furnishings, Albert's paintings, Gladys's doll collection and many of the tools used to create this home remind you of the past."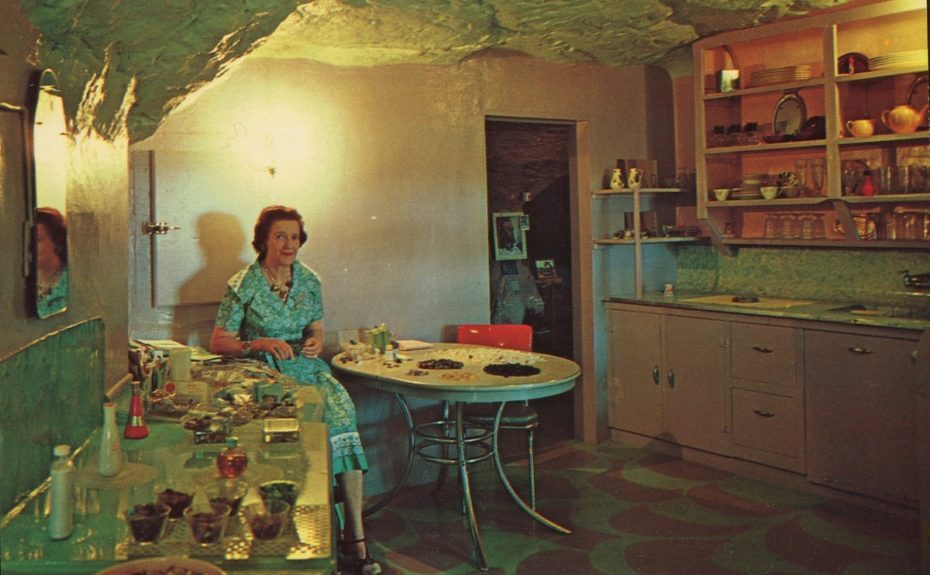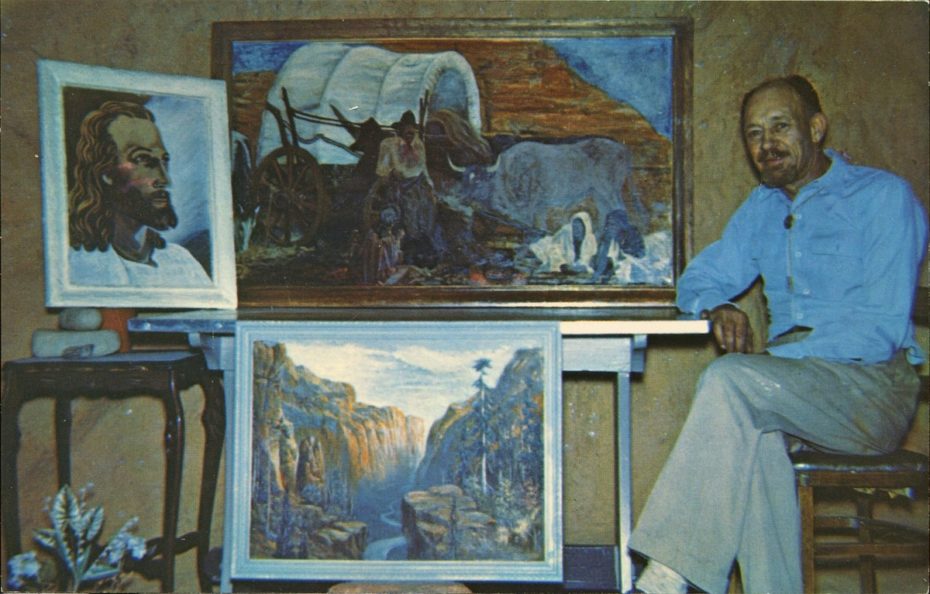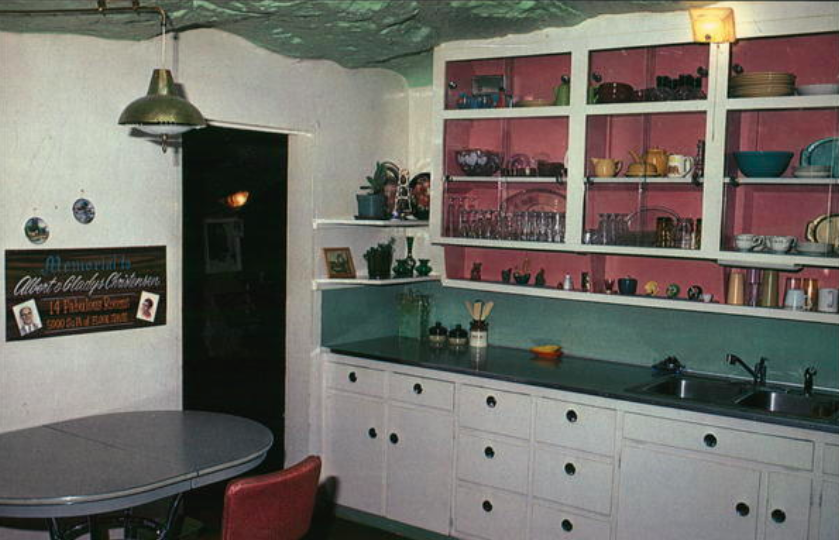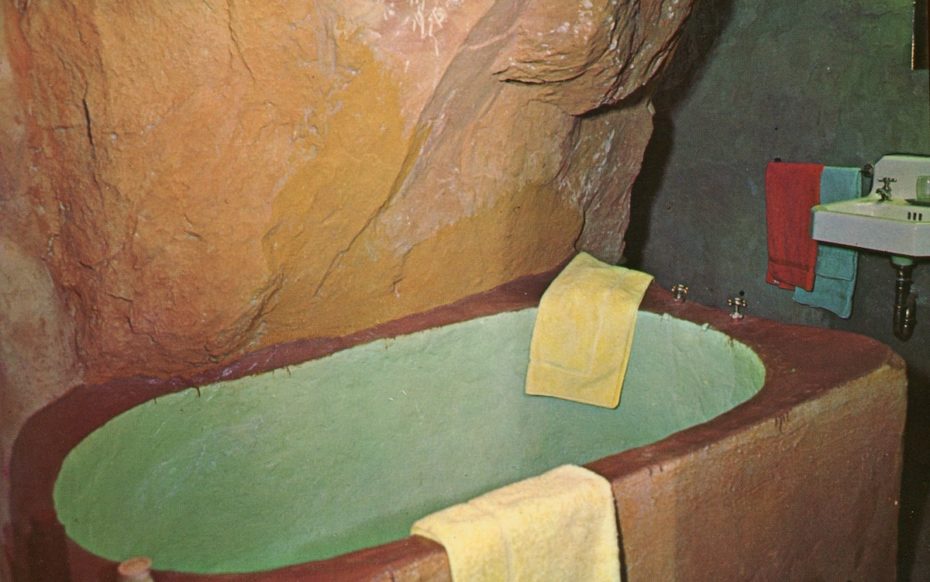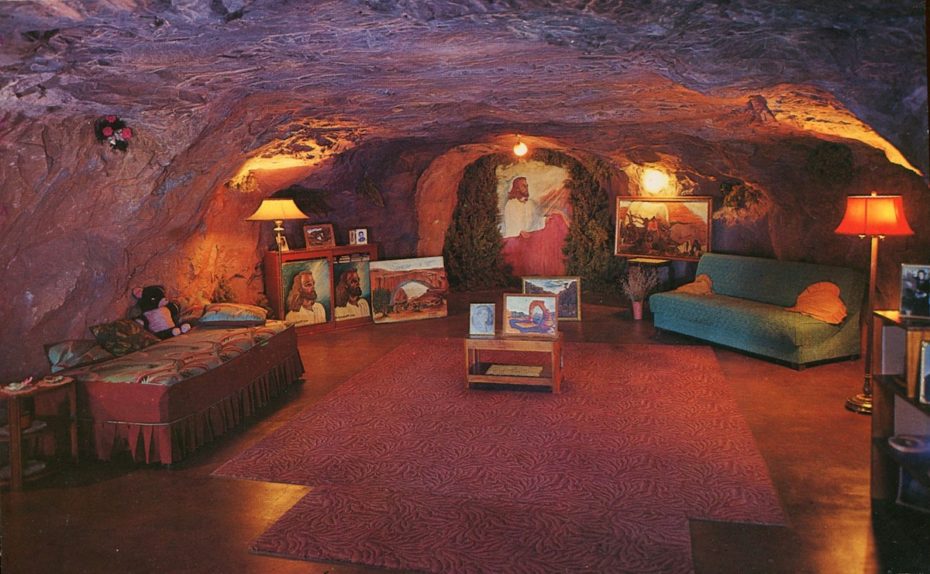 Shout-out to the creepy doll and taxidermy collection: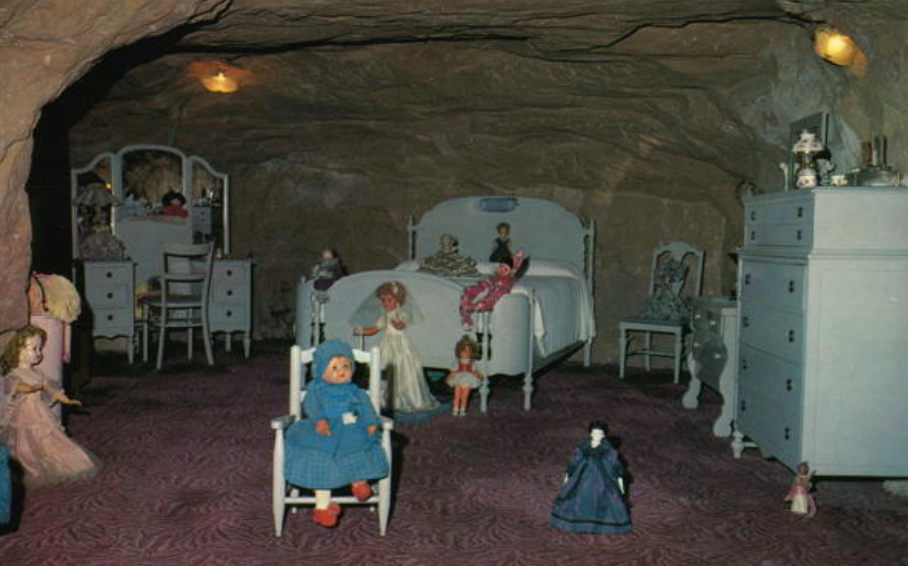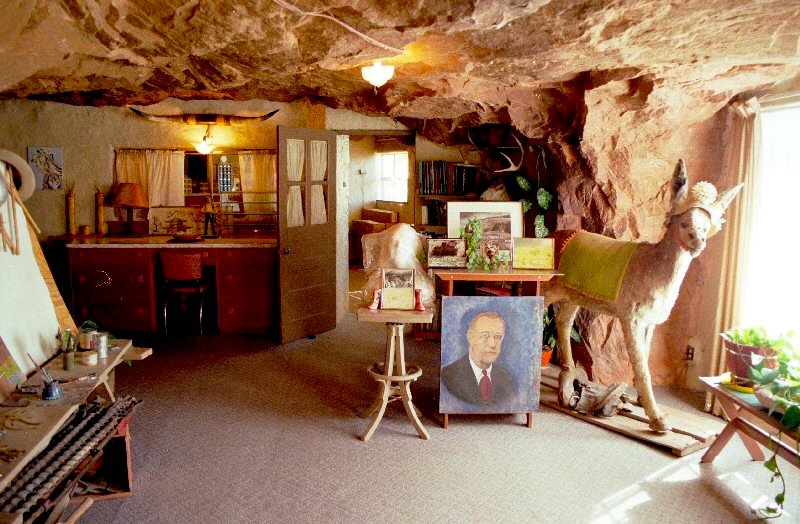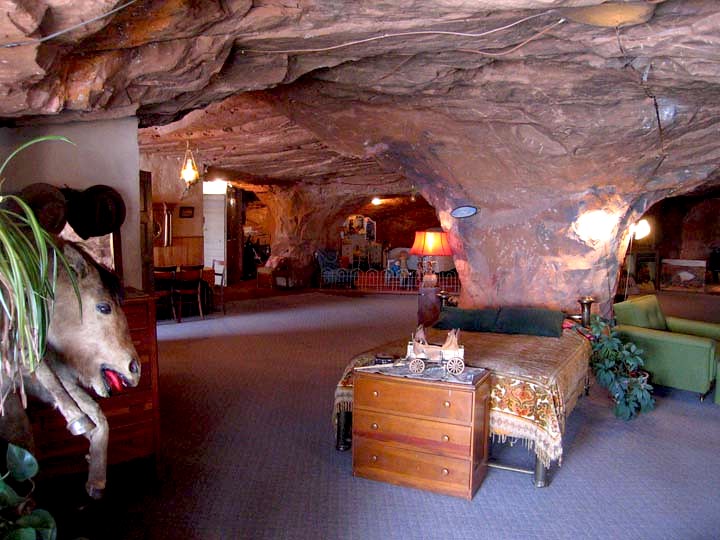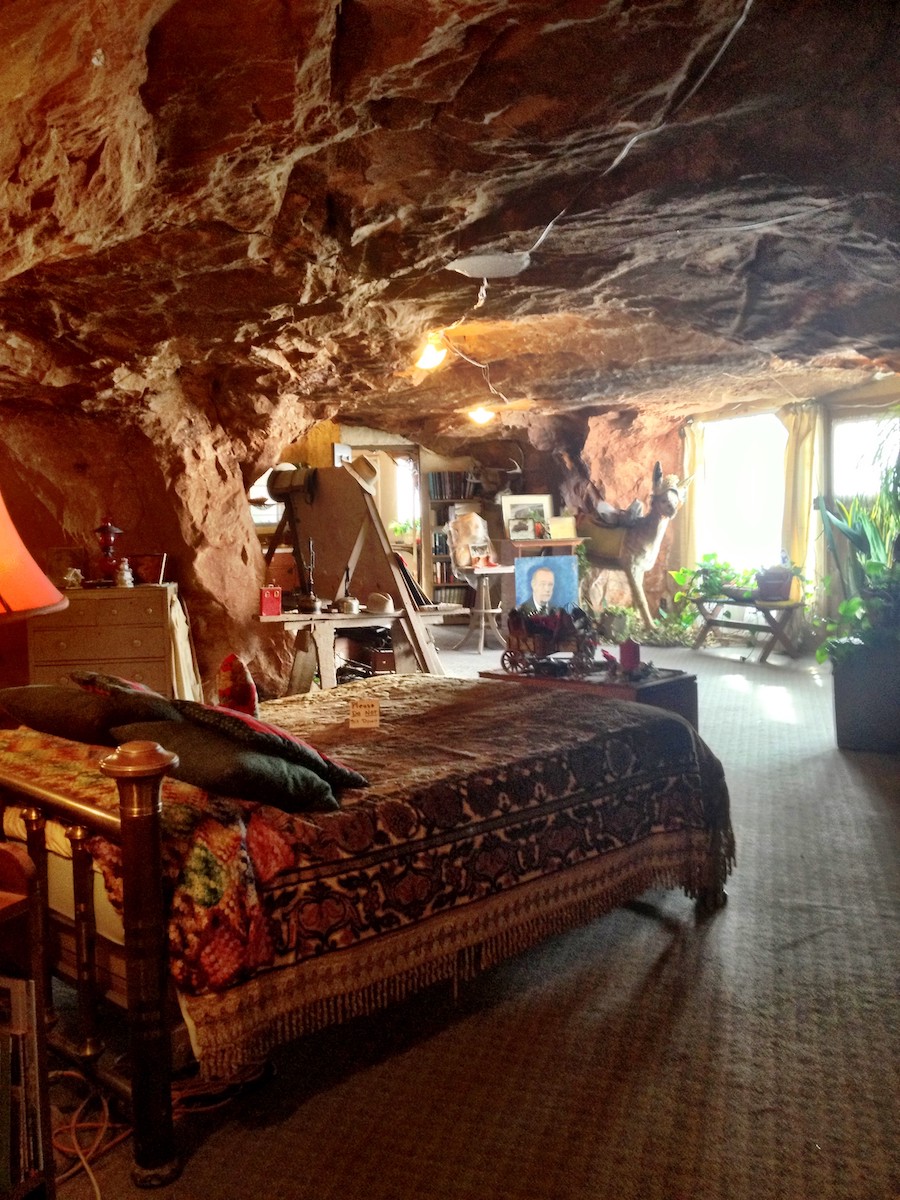 When he passed away in 1957, Gladys continued to expand their home into a top-notch roadside attraction until her own death in 1974. The two lovebirds are now eternally laid to rest in one of the rock's coves. The Hole N' The Rock is still open to the public, and complete with a gift shop, general store and petting zoo…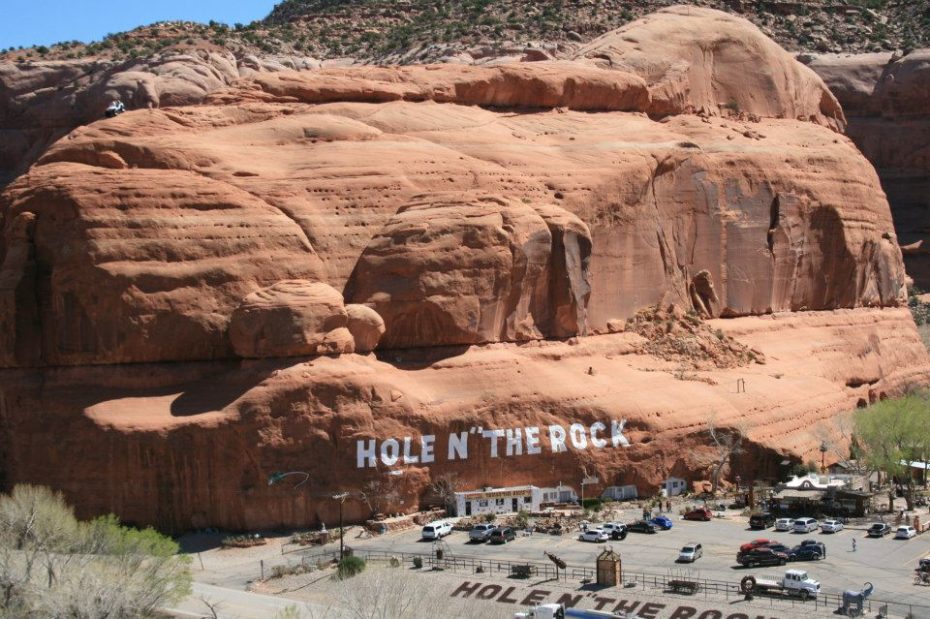 The beauty's in the kitschy details here, so keep your eyes peeled for baby goats, Insta-worthy neon signs, a "Jeep" made out of license plates and more…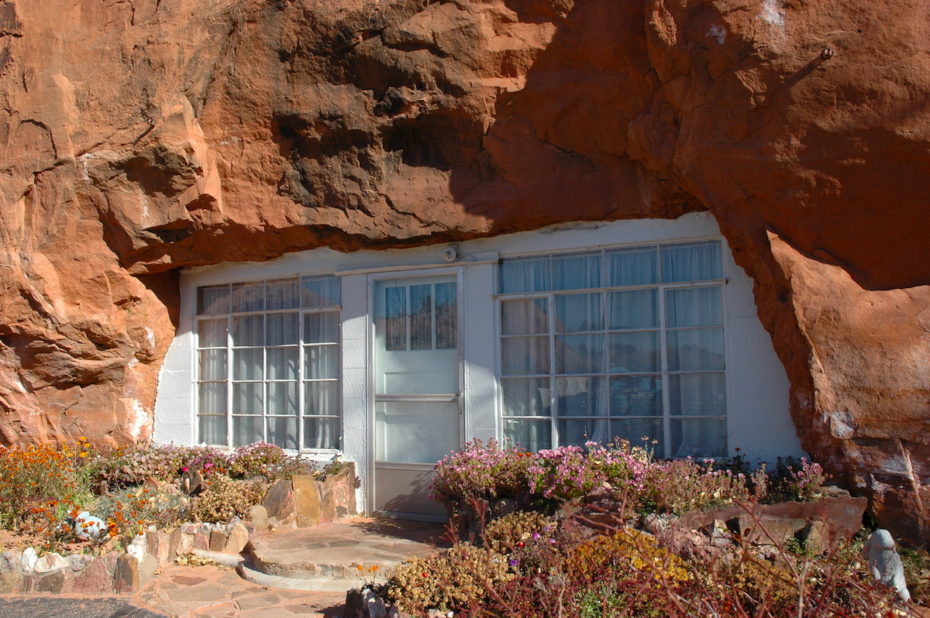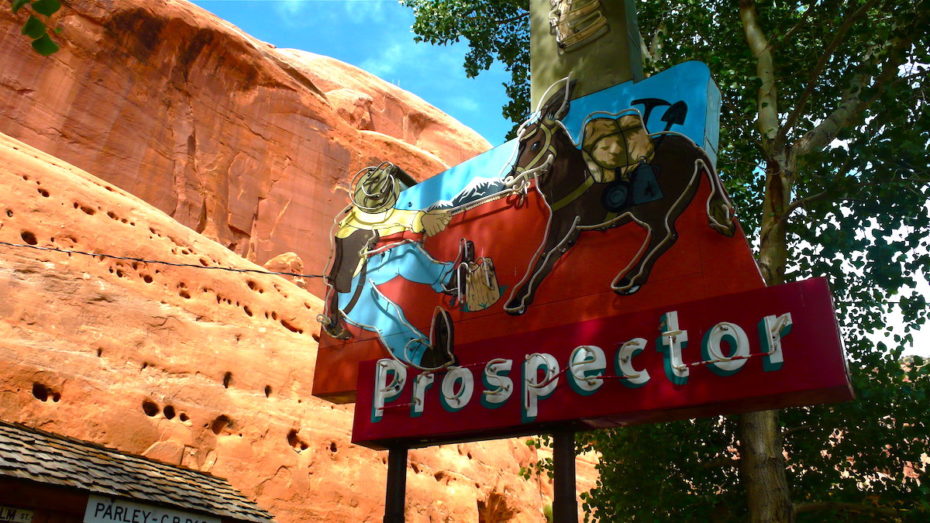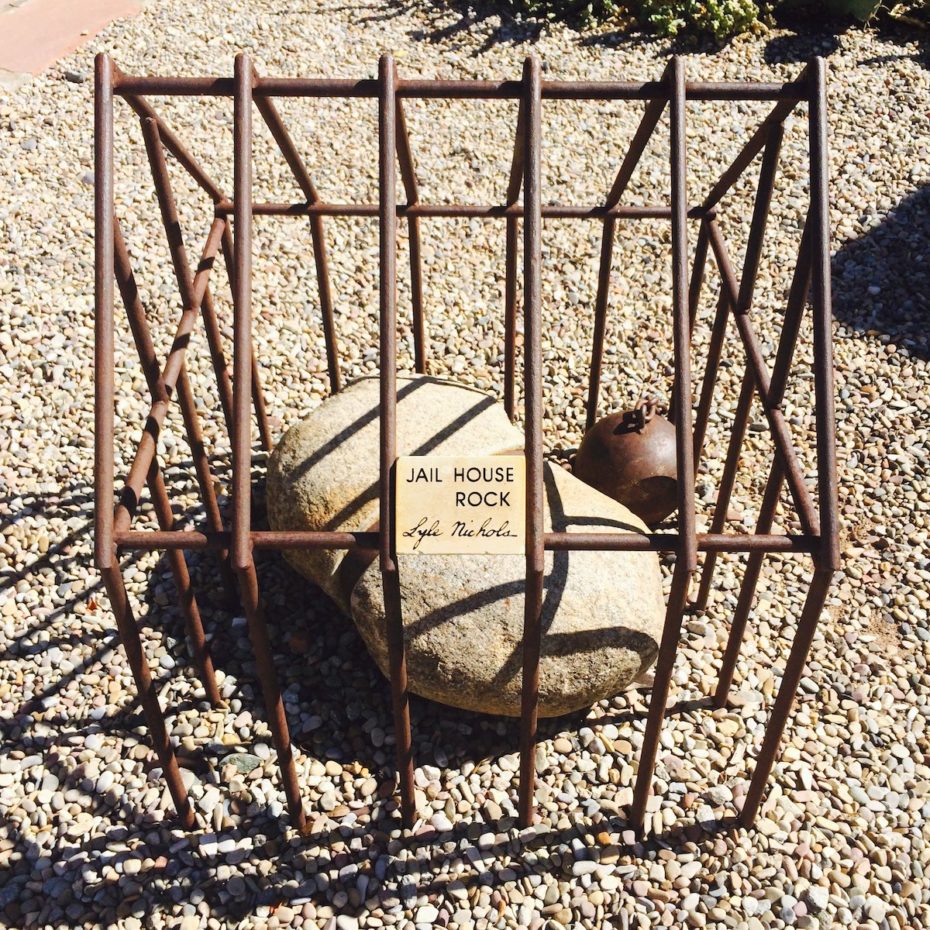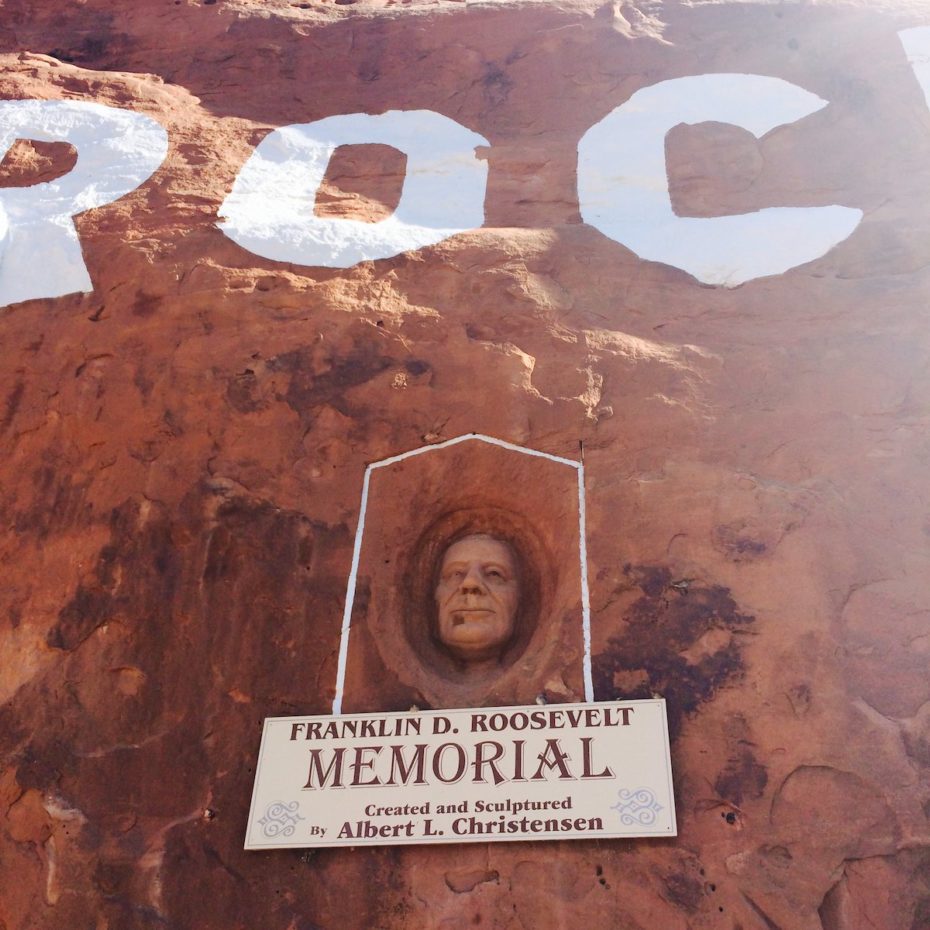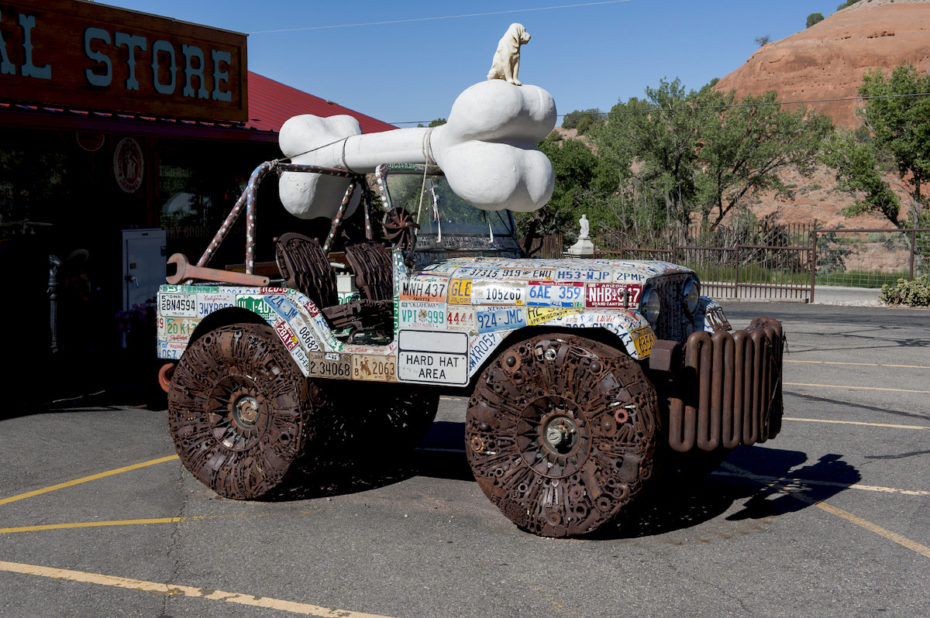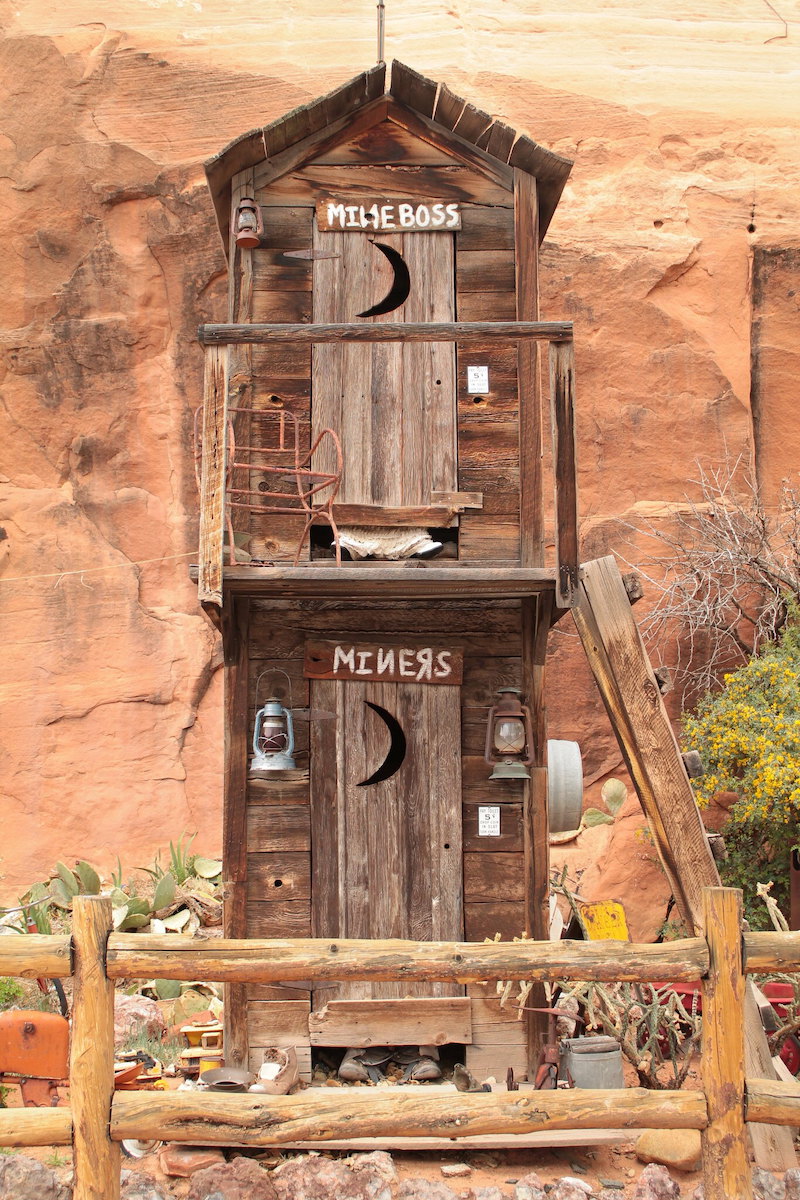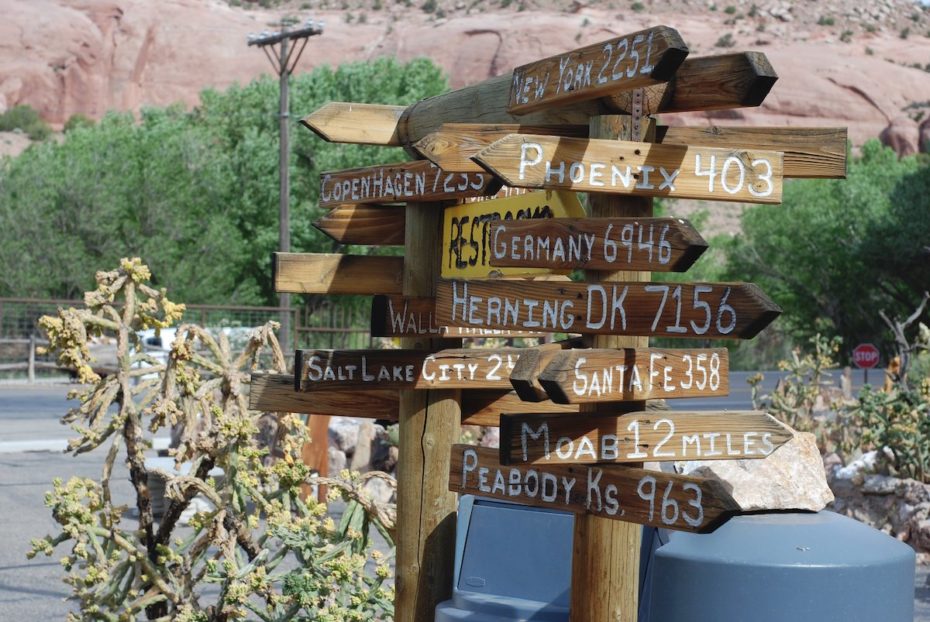 Eat your heart out, Fred Flintstone.
Plan your visit on their official website.