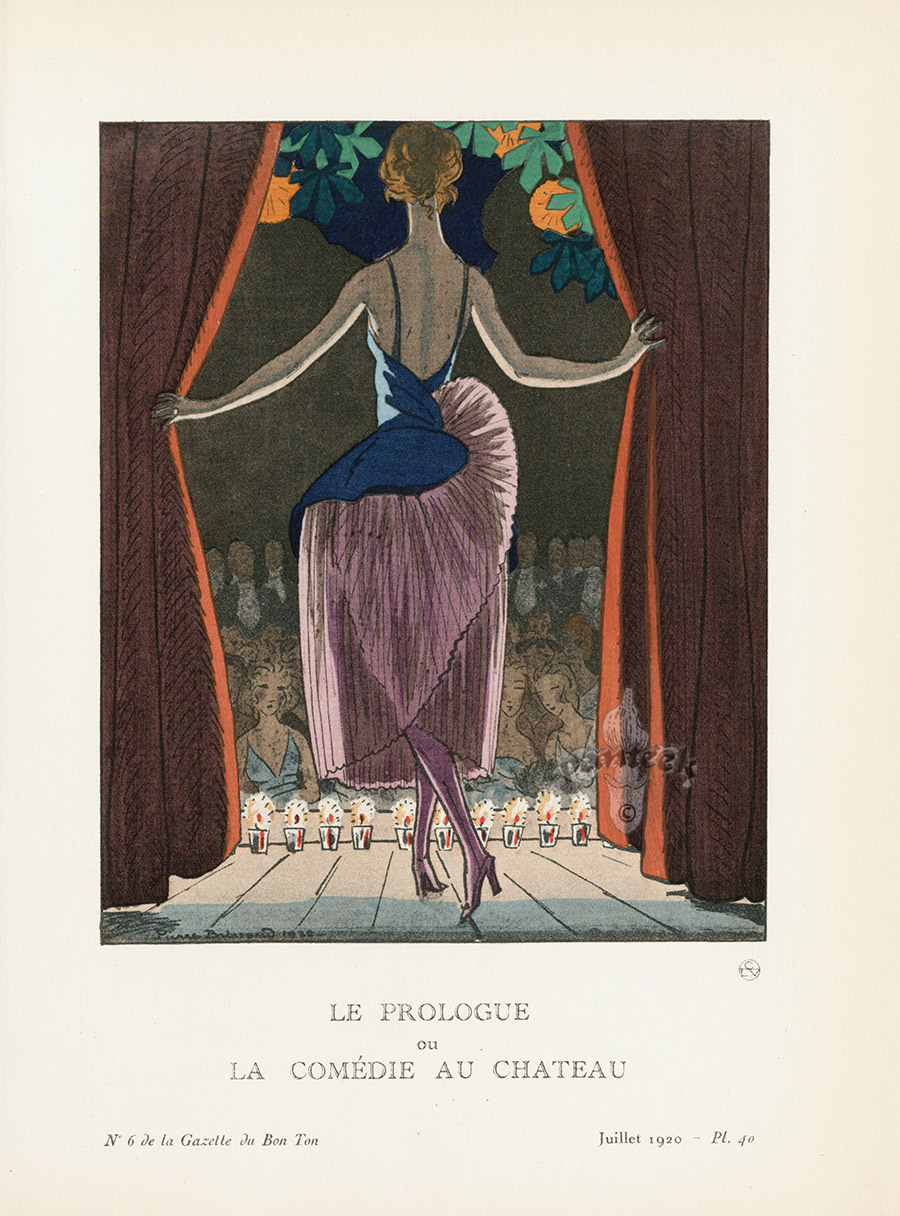 What will you wear to your first social event when the lockdowns are over? Are you daydreaming about that moment yet? When you finally get to open your closet and put together an outfit that doesn't involve a stretchy-pant combo. Here's hoping this worldwide confinement will change fashion for us and bring us back to a time when people dressed up … all the time and didn't dare leave the house without a collared shirt, an elegant cloche hat or a fabulously tailored coat. If I were a fashion designer stuck at home wondering what to do next, I think I'd be focusing on dressing up the world, and where better to find inspiration than in the pages of a forgotten 1920s French fashion magazine, the Gazette du Bon Ton, (Gazette of good spirits)…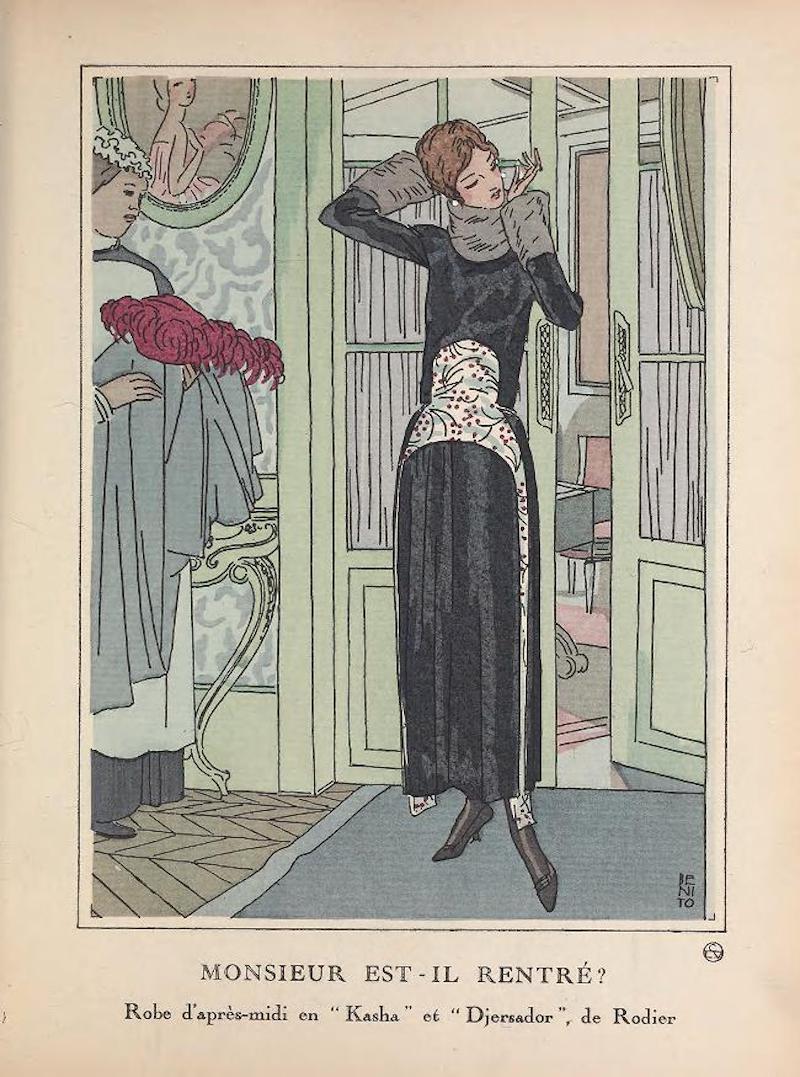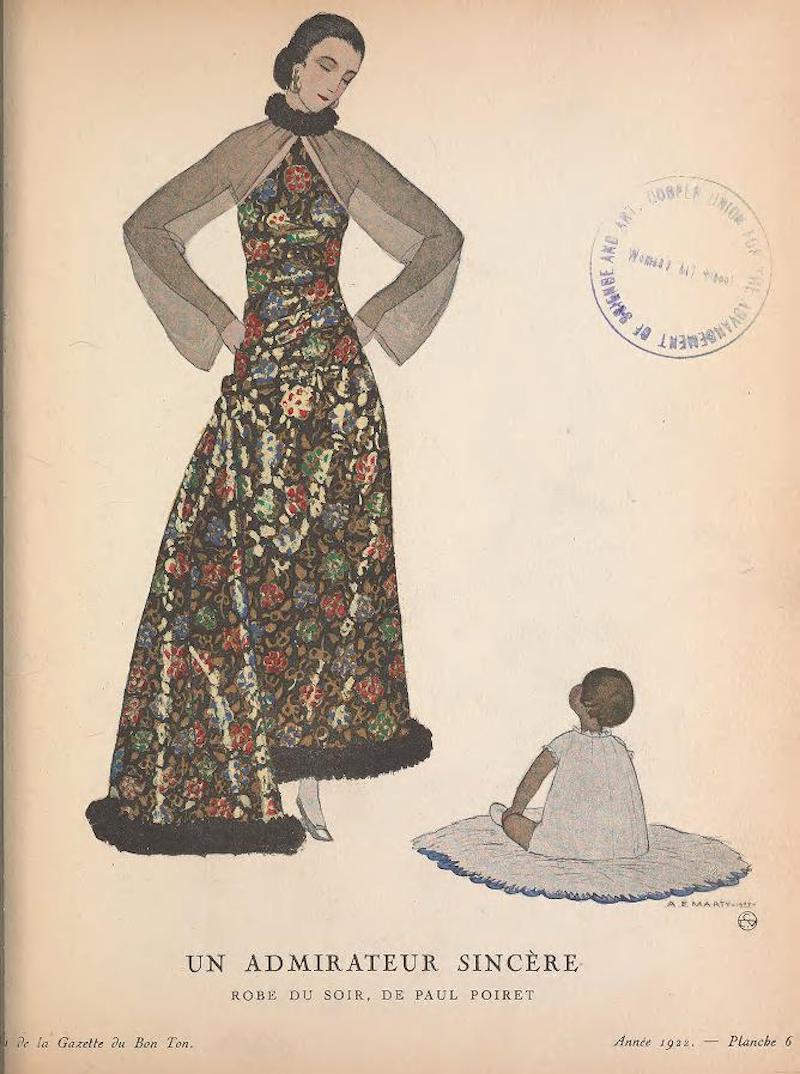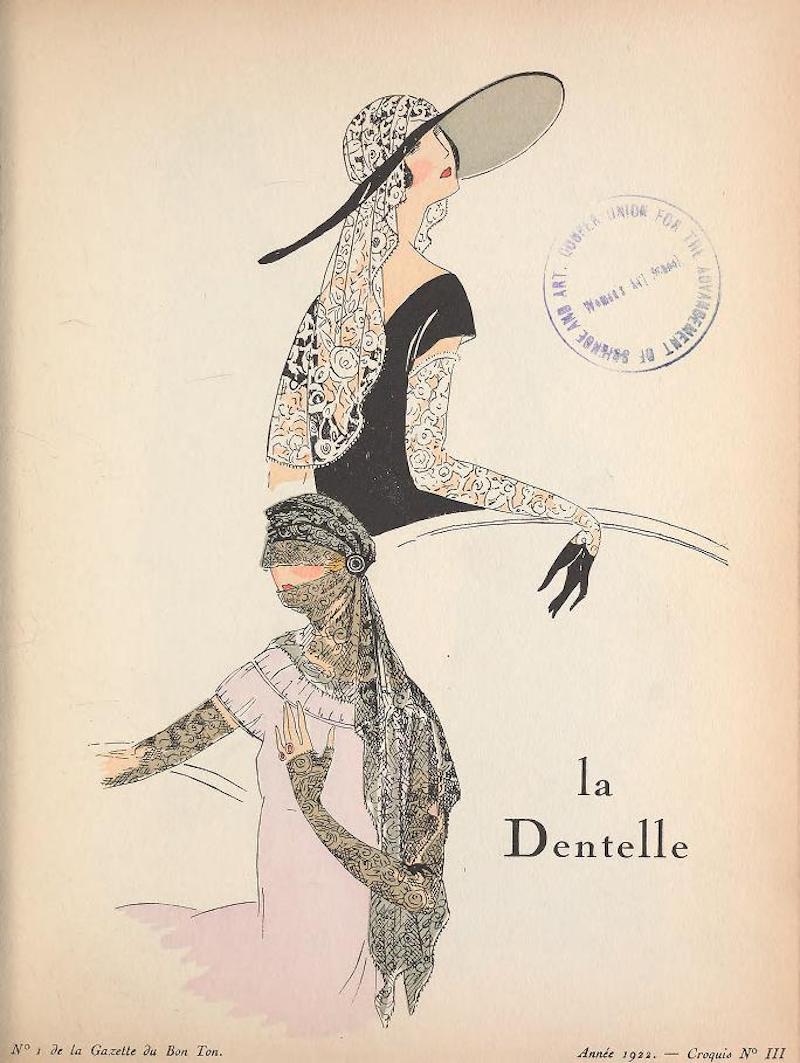 Despite its fairly short existence (1912-1925), the Gazette du Bon Ton is today regarded by historians as 'an event' in the history of fashion publishing, which would later inspire Condé Montrose Nast to develop the American edition of Vogue.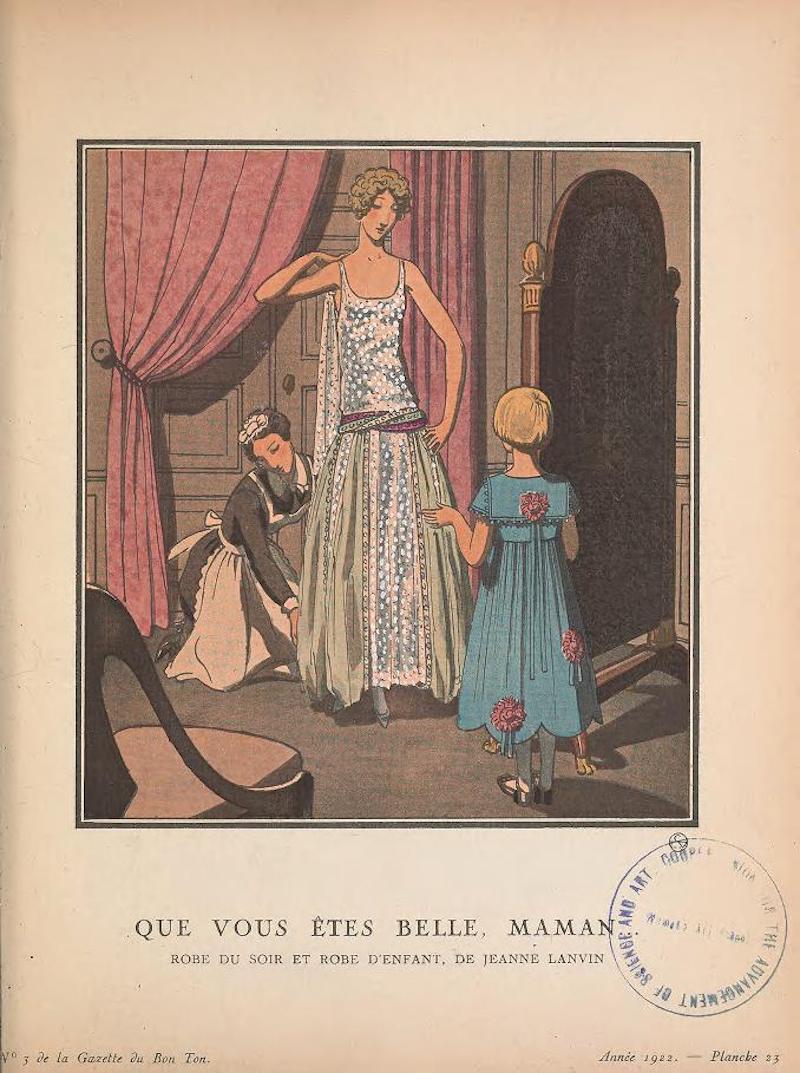 Founded by Lucien Vogel, it was his first magazine, designed as a journal to appeal to the elite of Paris during a fabulously creative era in France, filled with high fashion illustrations and entertaining articles. His wife Cosette, assisted greatly in the creation of the magazine. Her brother was the creator of Babar. Vogel surrounded himself with the best illustrative talent France had to offer, recruiting top designers such as Poiret, a forgotten king of 20th century fashion, and very well- established artists to contribute to the artwork, as well as scouting out young undiscovered talent. His team included the great George Barbier, André E. Marty (the star of Paris' Golden Age of Illustration), Léon Bakst of the Ballet Russes drawing boards and some references cite Oscar Wilde's fearless illustrator Aubrey Beardsley as the source of the magazine's outlines.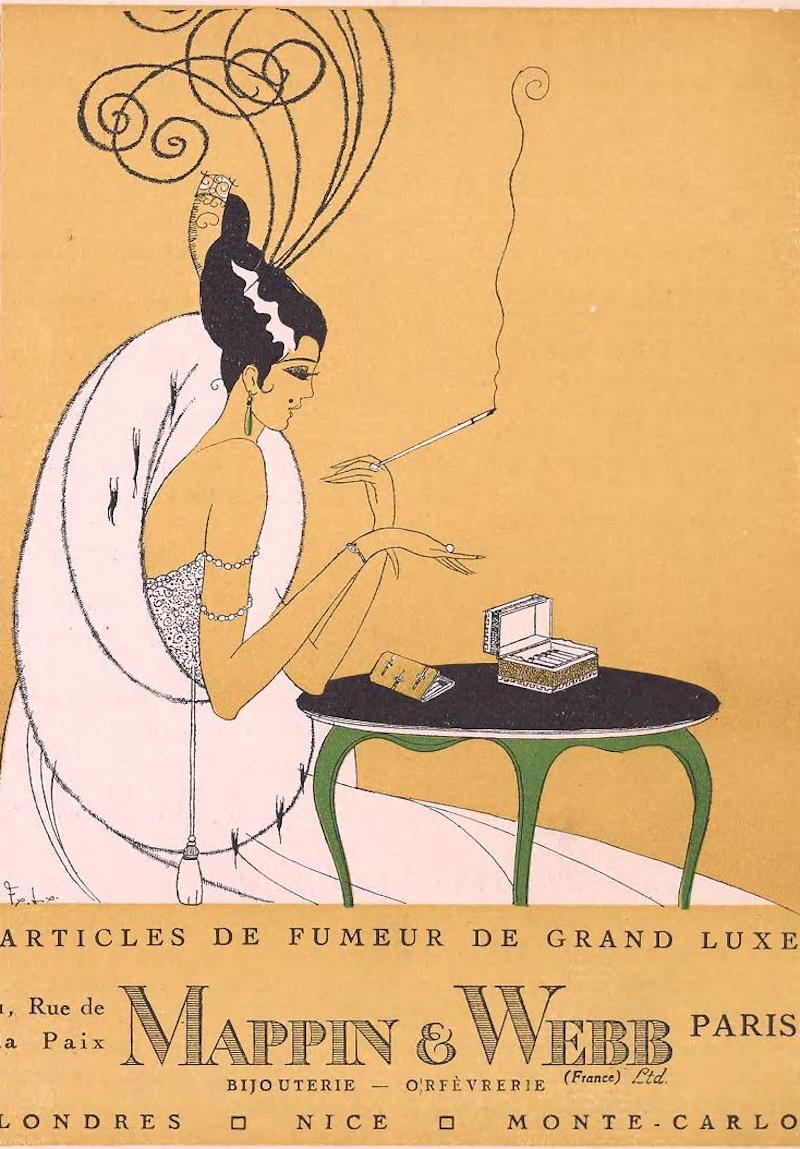 From the Impressionists and the Fauves to the Cubists, Belle Epoque, Art Nouveau & Deco periods, we can see it all come together here in the Gazette du Bon Ton. It's page after page of extravagantly unique designs, vivid colours and rare pochoir illustrations; single layers of color added by hand to a lithograph using a stencil. Many of the magazine's illustrators did end up working for Vogue after the Gazette was sold by Vogel in 1921 to Condé Montrose Nast.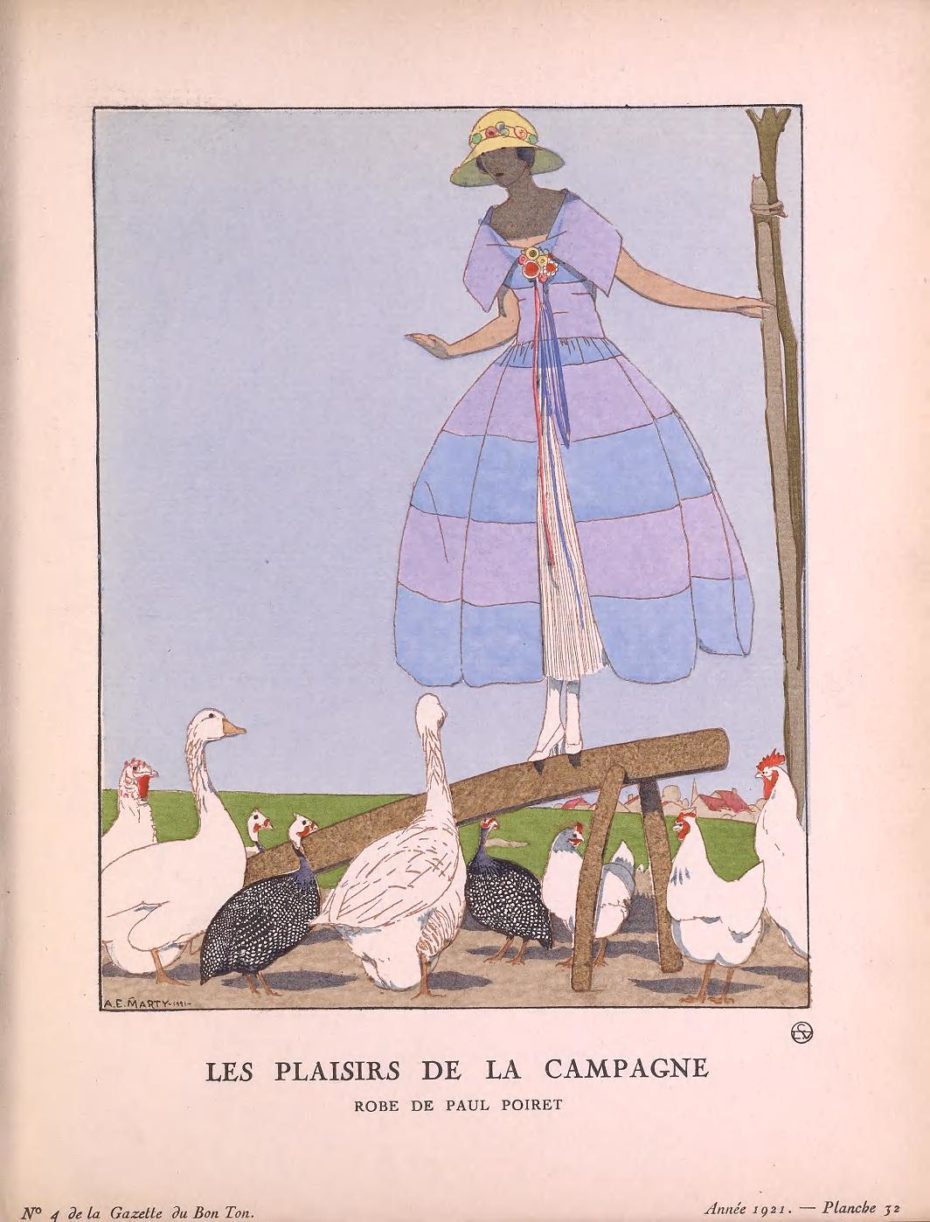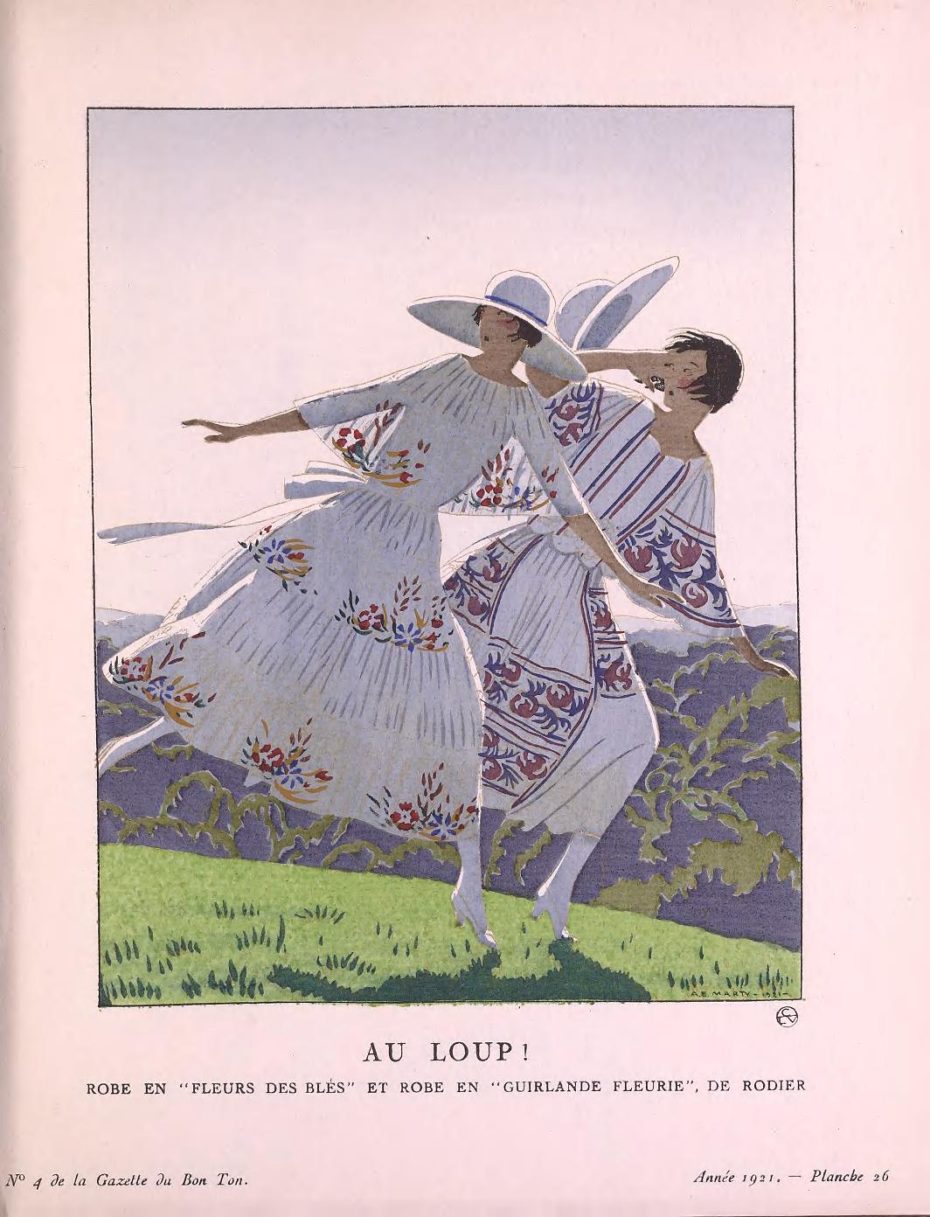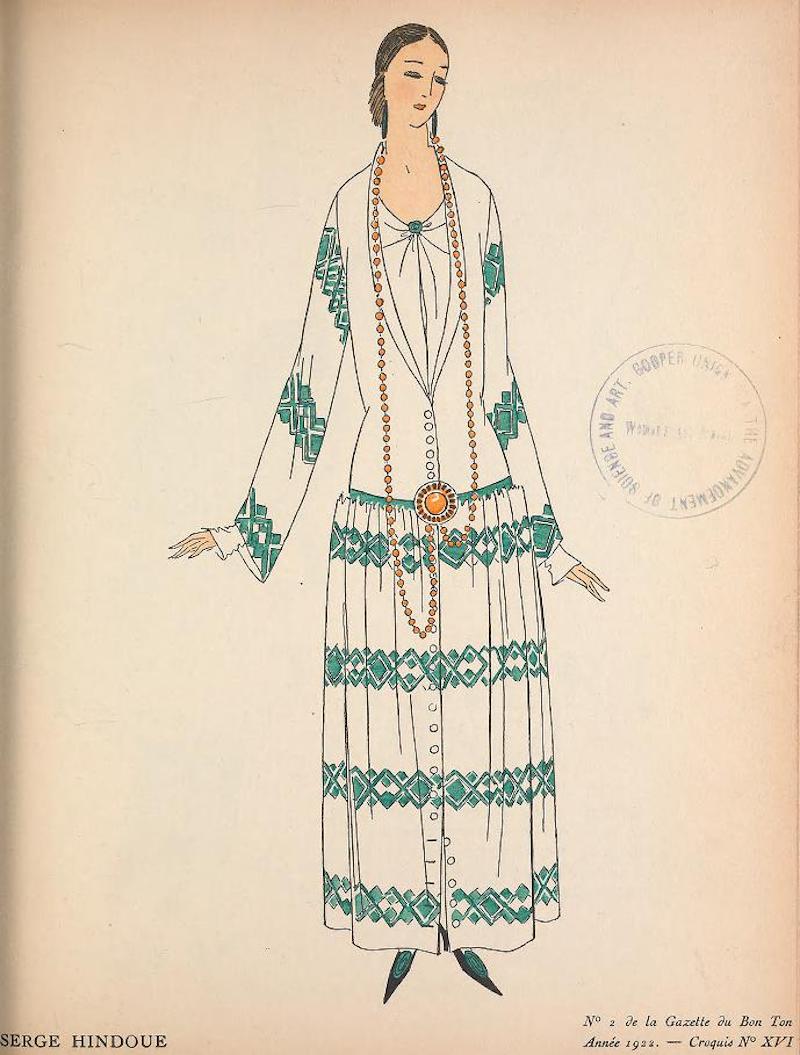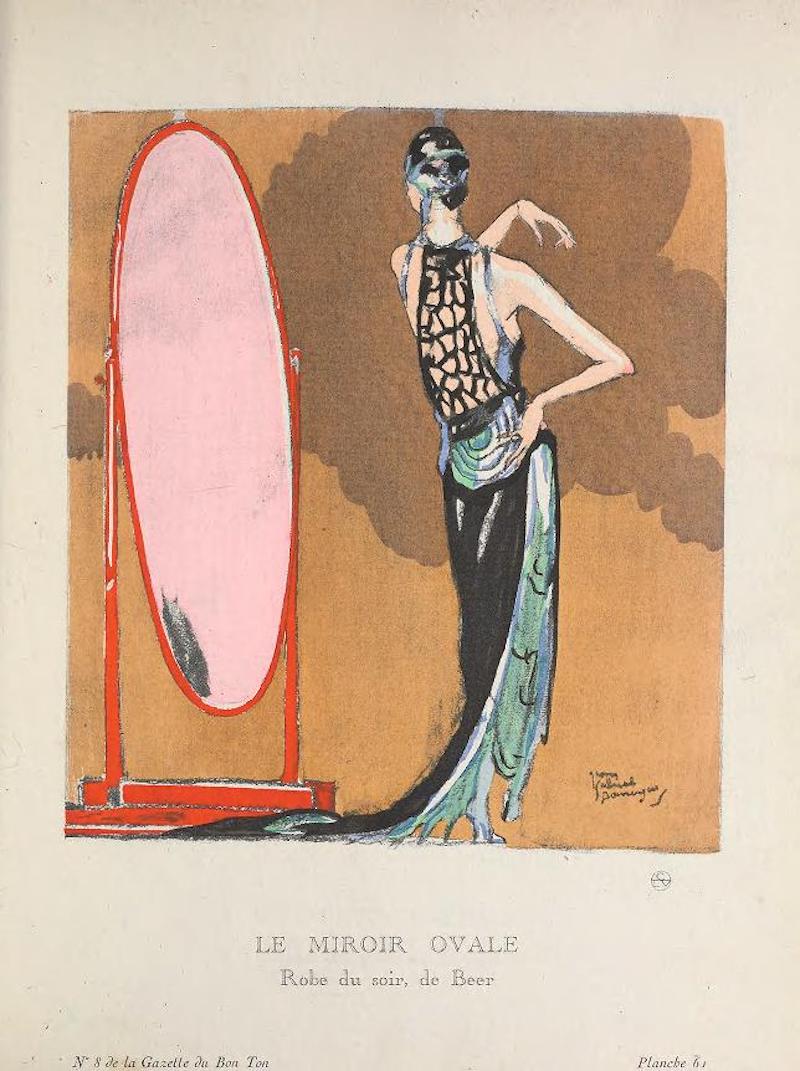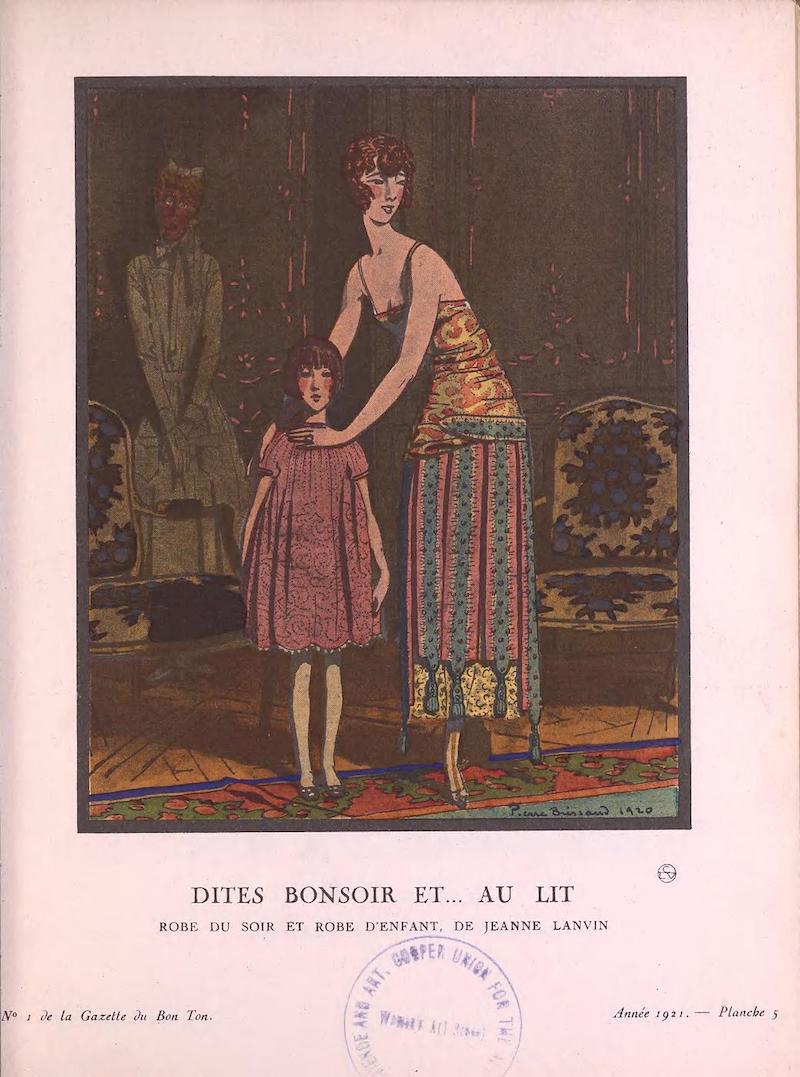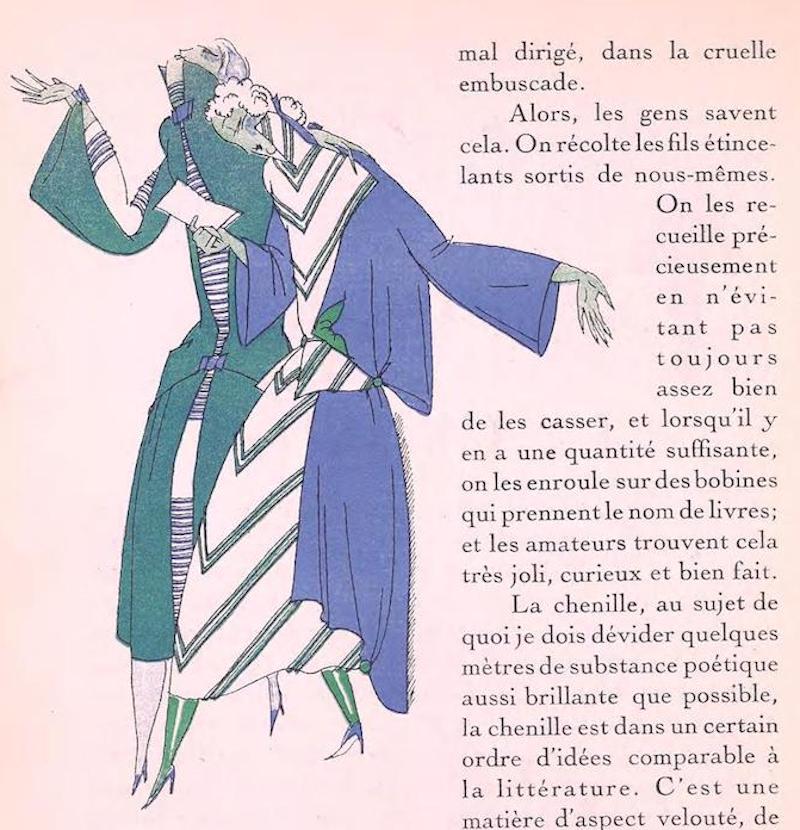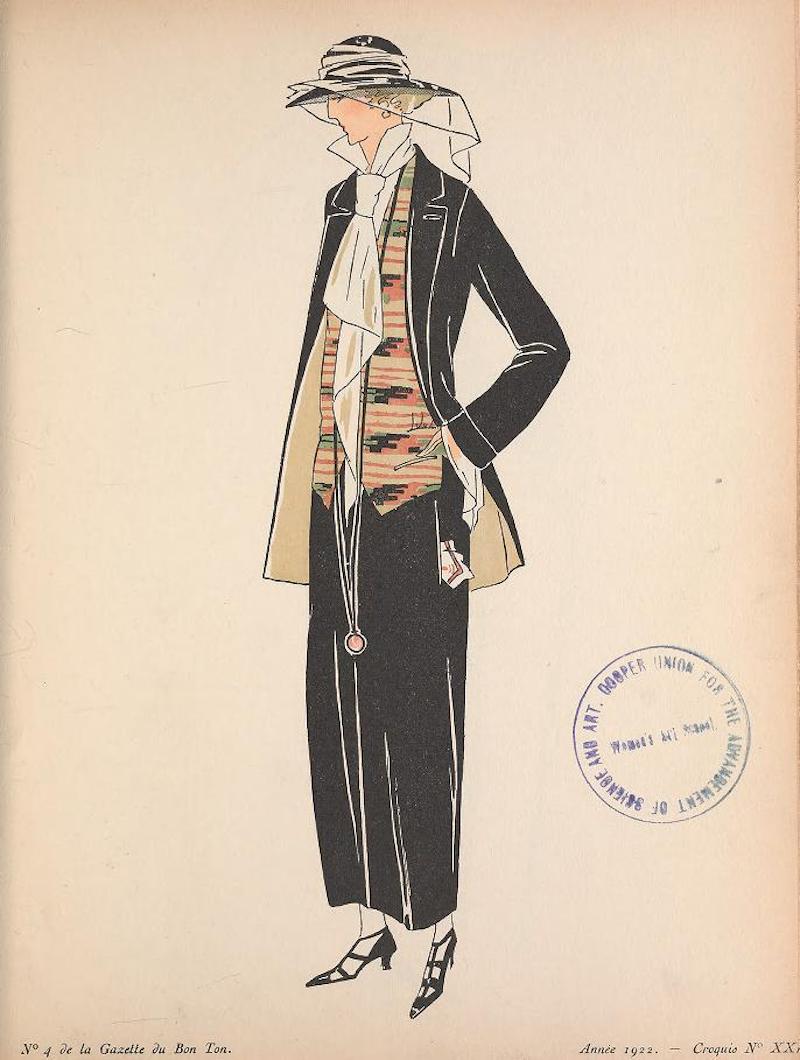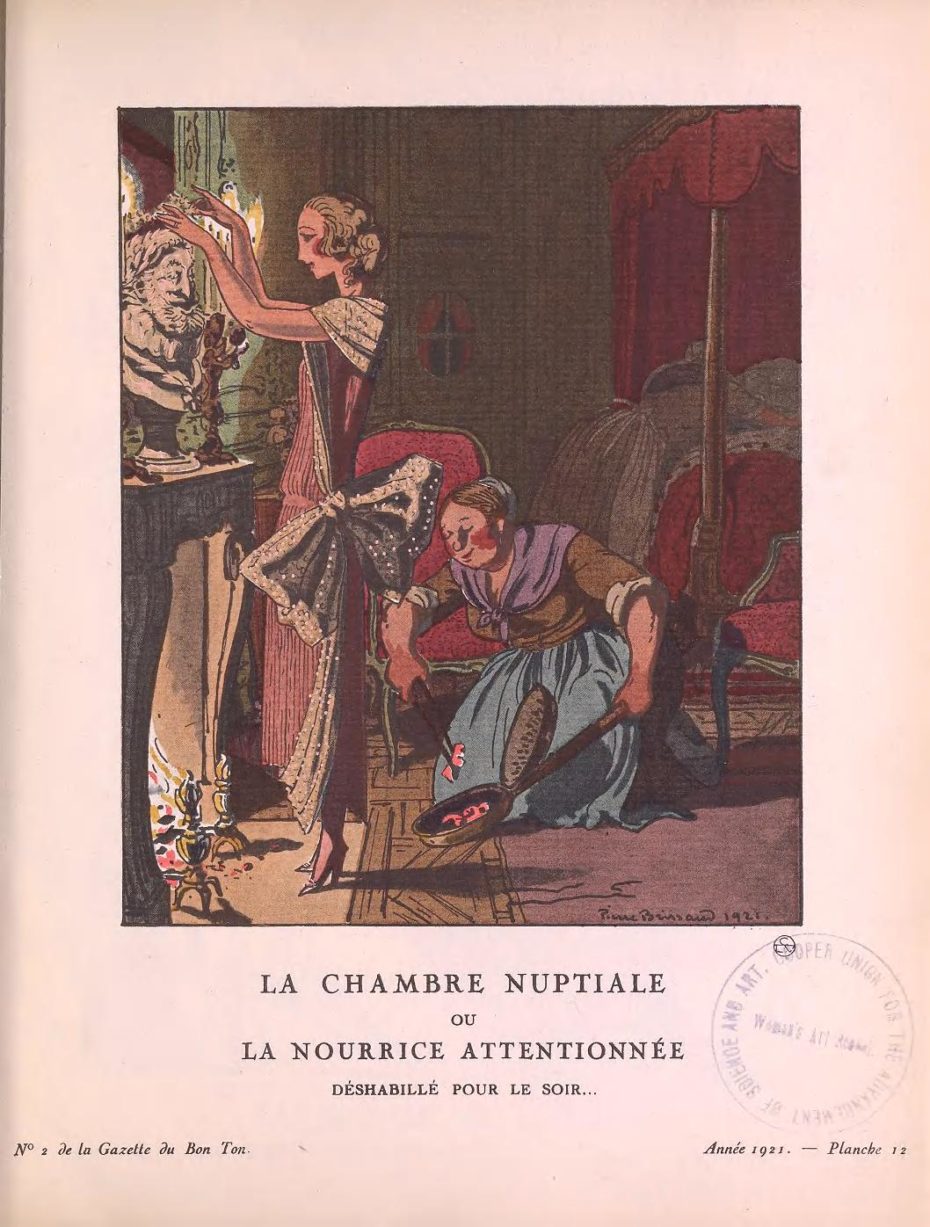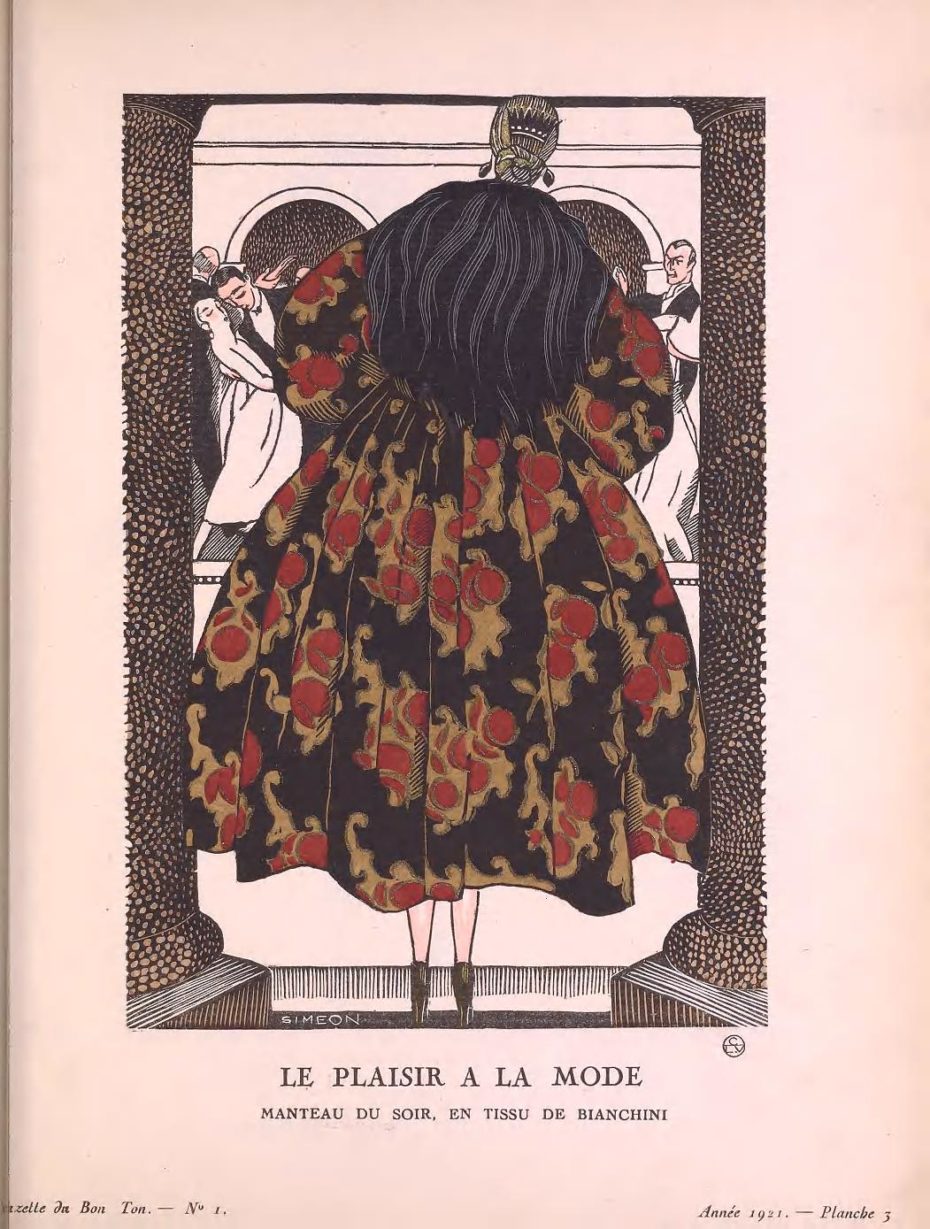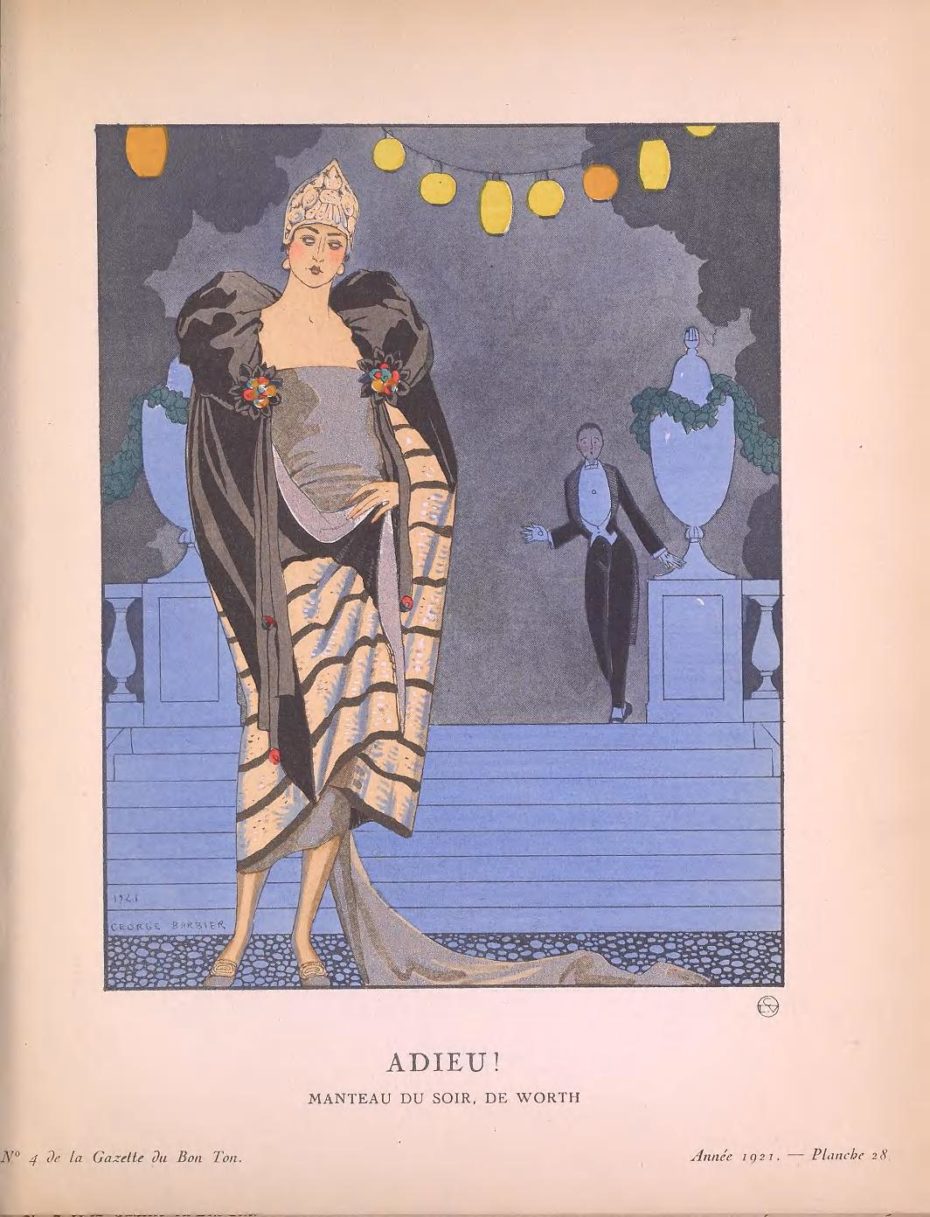 Vintage Vogue is great and all, but you see, here at MessyNessyChic, we prefer to go straight to the source for our inspiration.