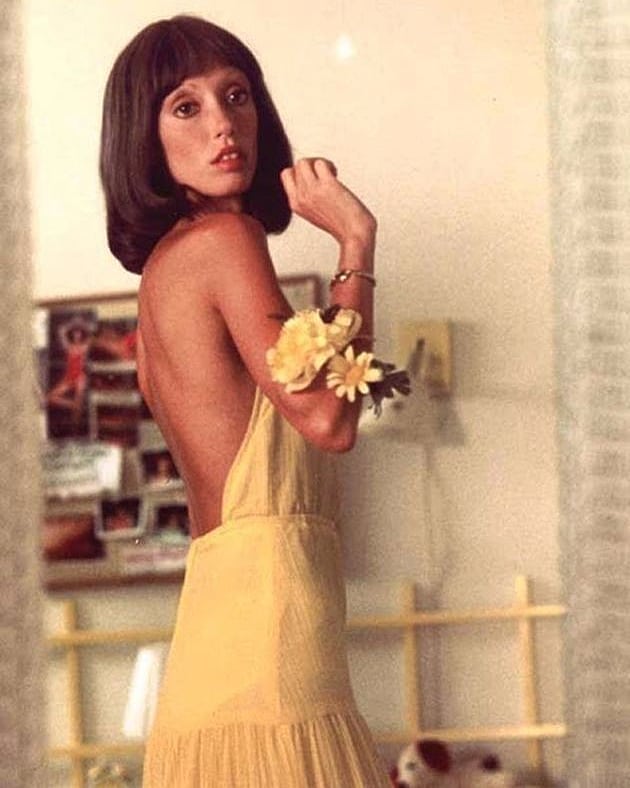 She was the woman wrapped in a fairytale. You may know her from classics like The Shining (1980) or Annie Hall (1977) or perhaps you know the sound of her warm voice saying, "Hello, I'm Shelley Duvall…" during the intro of a magical "Faerie Tale Theatre" TV hour she not only created, but hosted and produced. If you don't know Shelley Duvall, you're in for a treat. Arguably no other talent from the 1970s entertained the world with such a blend of charisma, depth, and magical escapism. Like the female answer to Mr. Rogers, with a little sprinkling of horror film scream queen and groovy style. Naturally, if ever there were a muse for our quarantine days, it's Duvall…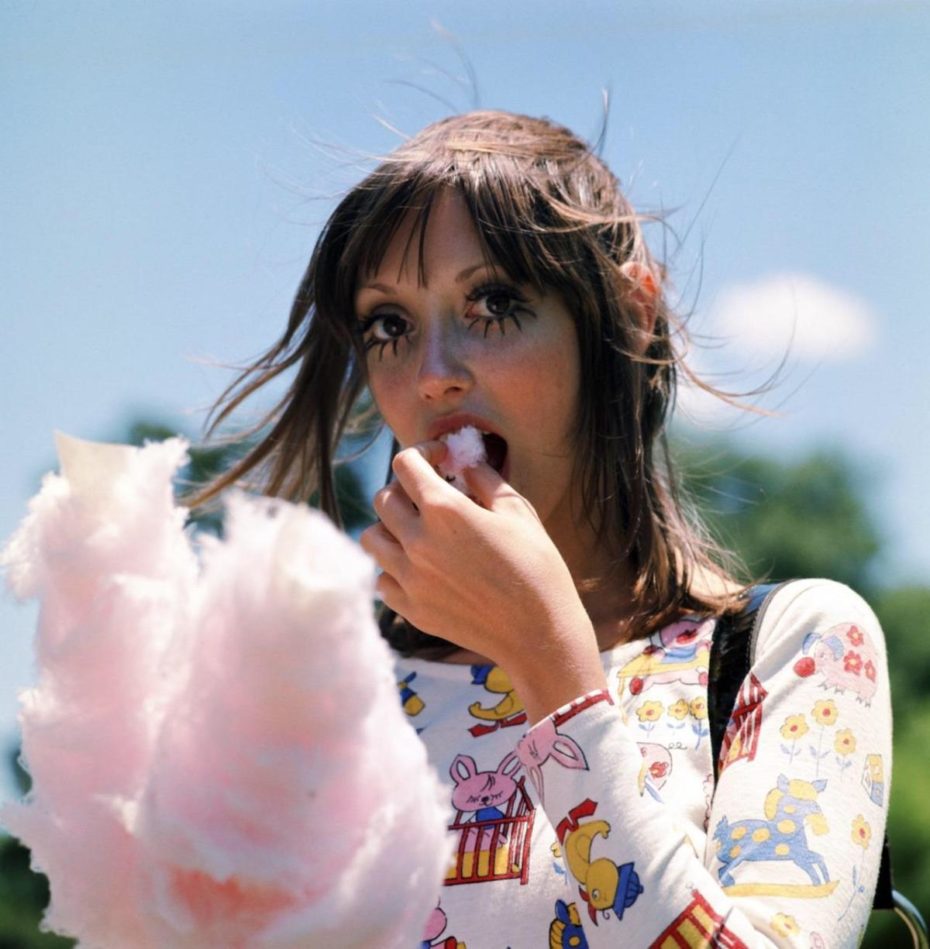 "Shelley Duvall is like a precious piece of china," wrote film critic Roger Ebert after visiting the actress's Los Angeles home in 1980, not long after The Shining caused a sensation, "She looks and sounds like almost nobody else… In all of her roles, there is an openness about her, as if somehow nothing has come between her open face and our eyes – no camera, dialogue, makeup, method of acting – and she is just spontaneously being the character." It's a bit like a magic trick, watching her harness her own energy in every film she's been in. As a child growing up in Texas, Duvall's mother called her "Manic Mouse." As she was making a name for herself, folks called her "The Texas Twiggy."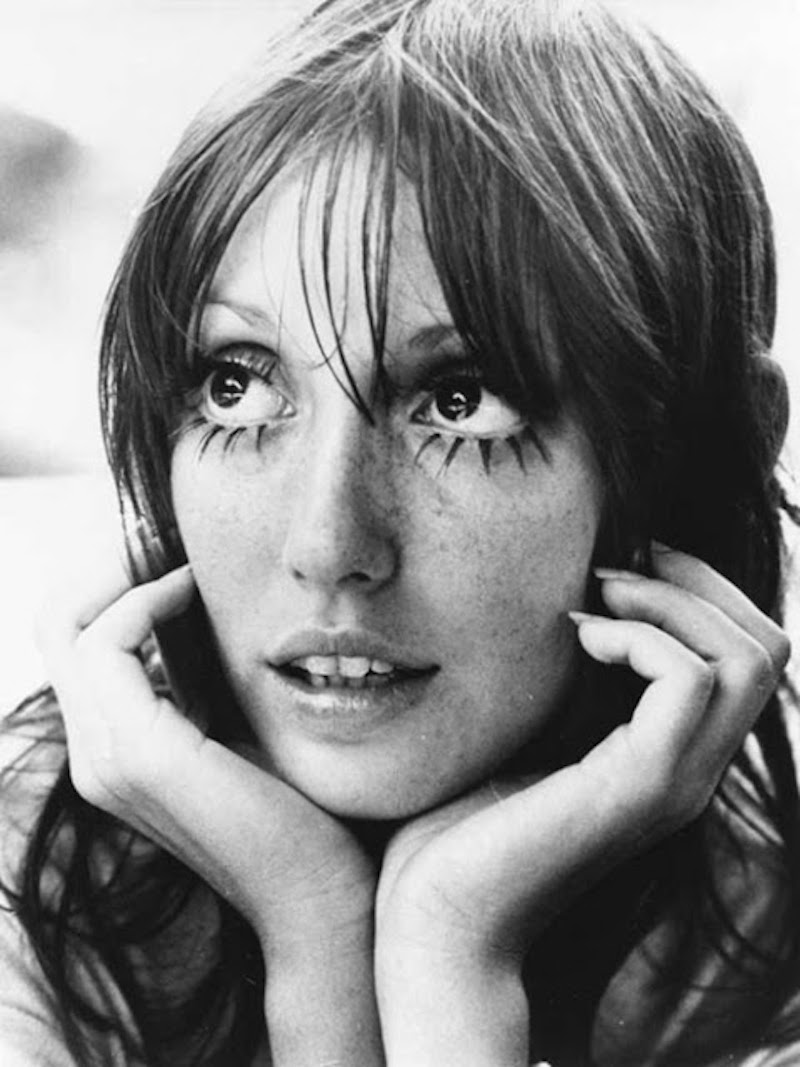 The story Ebert tells a particularly tender, rare homage to Duvall, who has been out of the public eye for quite a few years now (more on that in a minute) and weathered a very impressive, albeit tumultuous professional life. When she welcomed the film critic into her garden in Benedict Canyon, she was just as content to talk about pomegranates, persimmons, and why her dog is named "Tuppinski" (it's a hybrid of Puppy, Tuppy, and Stravinski) as she was her astronomic rise in the industry. At one point, writes Ebert, she casually used "her toe to stir a small [rodent] skull, picked clean." Duvall just lived on her own, weirdly enchanting wavelength.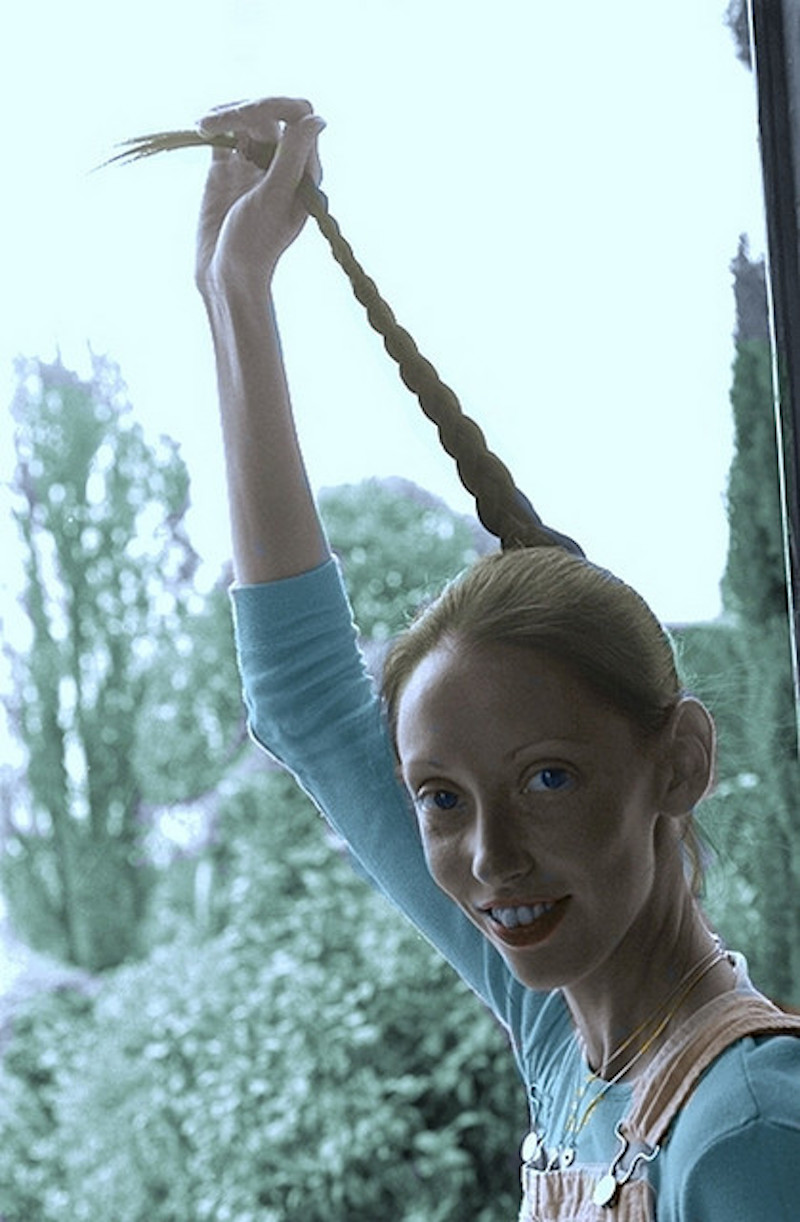 She became a magnet for eccentric roles ever since she was discovered at a party by director Robert Altman in 1970. He persuaded Duvall, who was much more interested in "becoming a scientist" at the time, to have go at acting in one of his pictures. "I was swept away," she said, and got her first role in Brewster McCloud.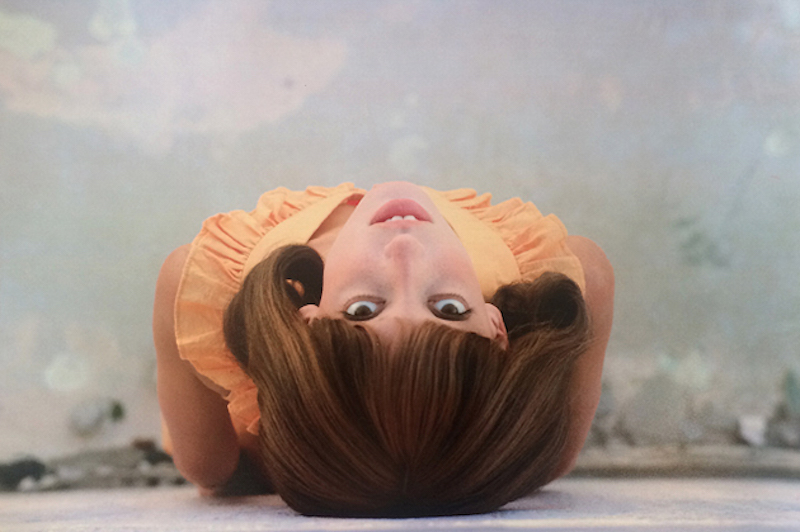 Duvall blossomed as one of Altman's greatest muses, and went on to prove both her comic chops on Saturday Night Live, and receive a Cannes Film Festival nomination for her role in a psychological thriller set in a hum-drum California town, 3 Women (1977). Her entire aesthetic is to die for in it: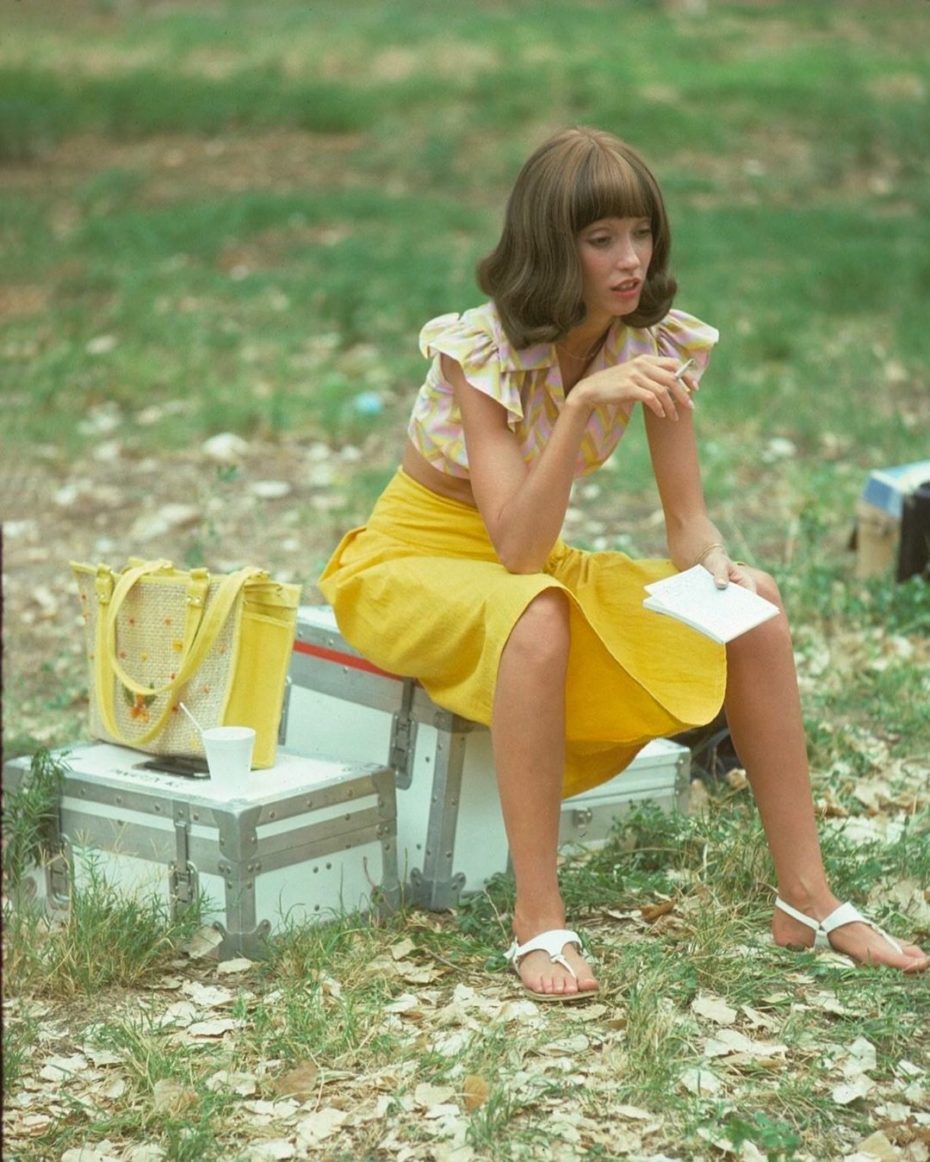 3 Women paved the way for a role in Woody Allen's Annie Hall, where she starred alongside, and began dating, singer-songwriter Paul Simon. They were often seen dancing the night away in Manhattan's Studio 54, Duvall towering above Simon in her Laura Ashley-esque looks. They were right up there with other unique 1970s power couples like Anjelica Huston and Jack Nicholson, or Jane Fonda and Donald Sutherland. That was the wonderful thing about 1970s celeb couples: there were the stereotypically handsome pairs. But this was also an era in which the jolie-laide – a term for someone whose unique features and energy come together to form a unique beauty – reigned supreme.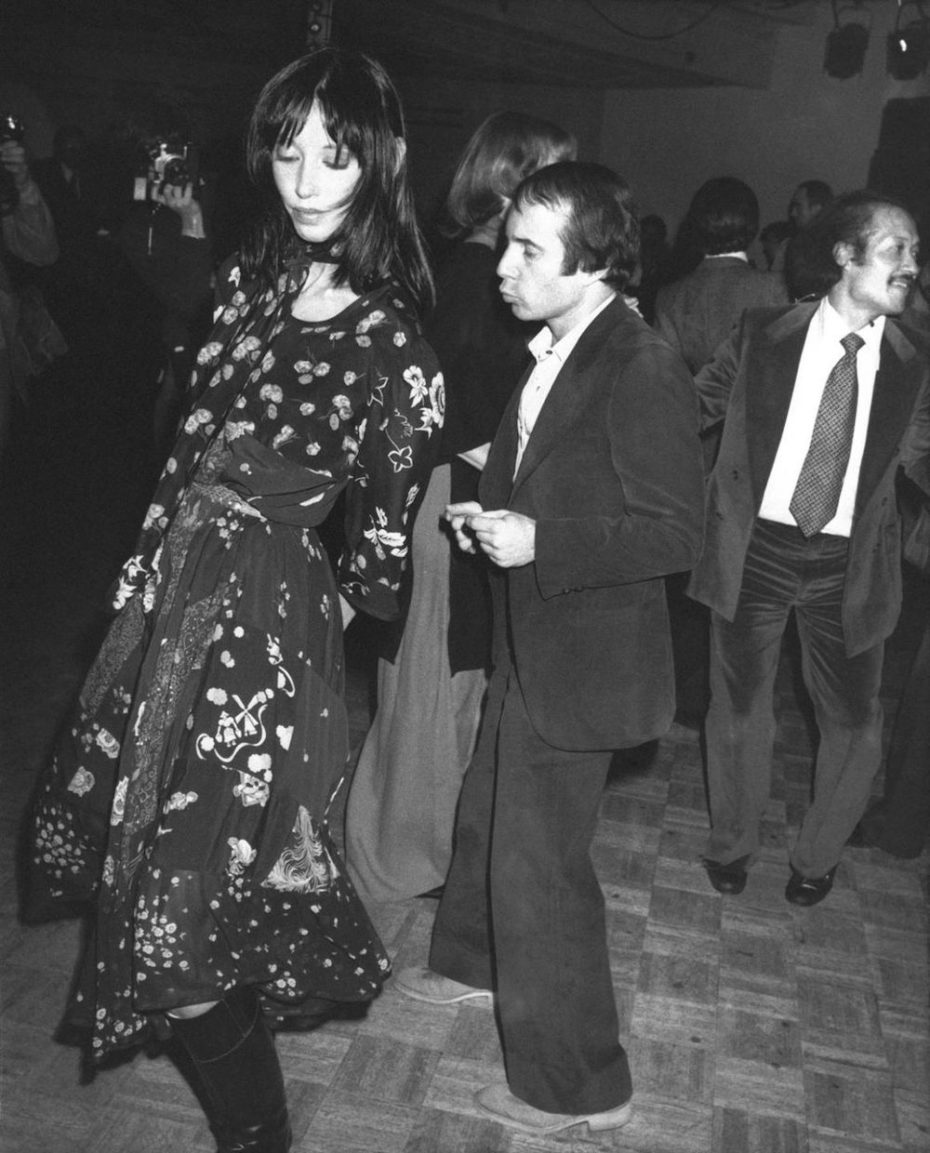 Shall we take a brief interlude to appreciate some iconic Shelley looks? Think equal parts 1970s au natural and doe eyed, storybook fantasy. Twiggy-meets-Ragged-Ann.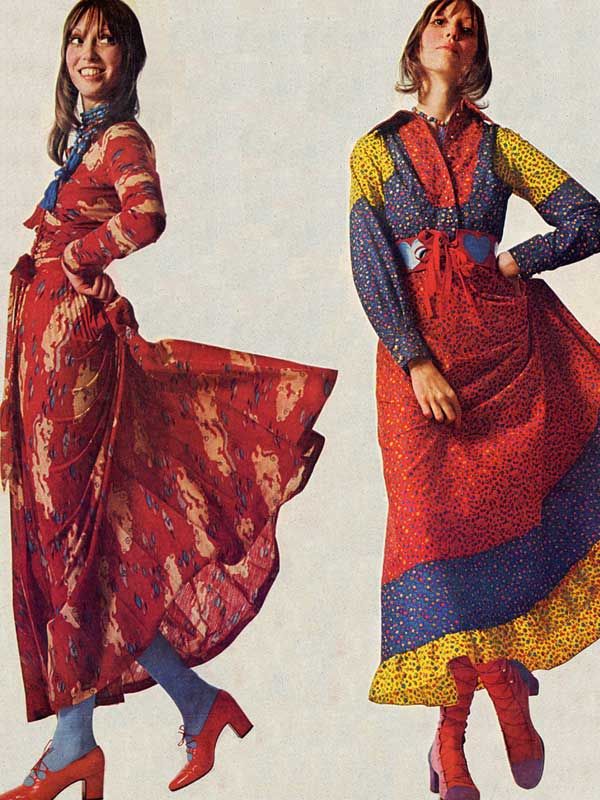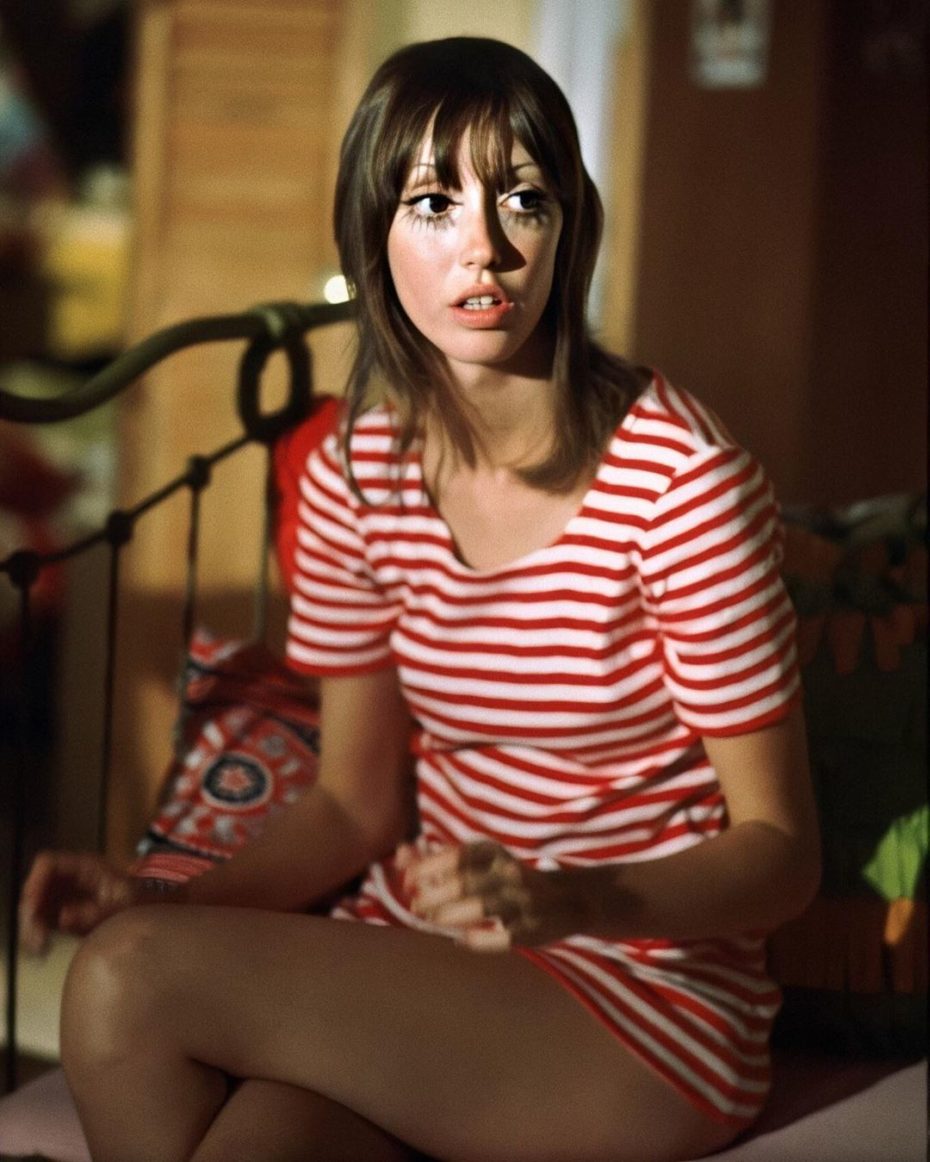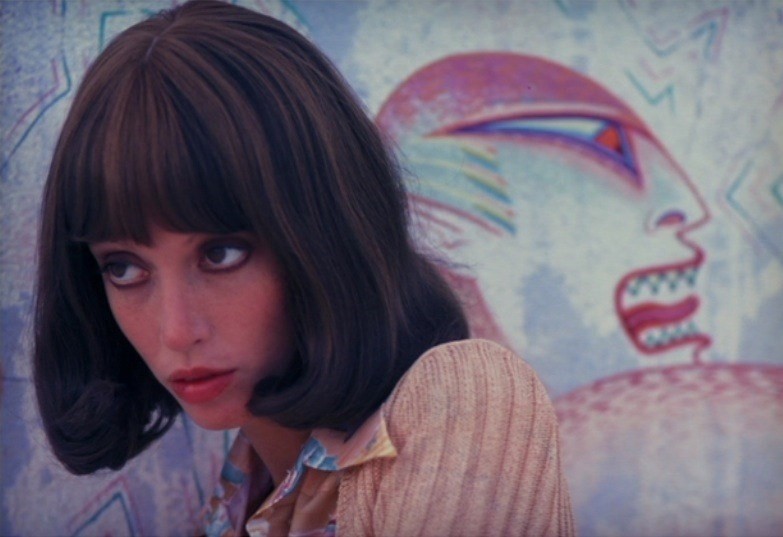 Get the look by painting on some petalled under-eye lashes, or go for a bowl cut if you're feeling brave. Fish out your old overalls and 1980s sweaters. Go on an Etsy crusade armed with keywords like "Laura Ashley '80s dress" and "vintage patchwork." If you'd like to really treat-yo-self, check out one of our favourite female-run, indie Paris labels, Bourgine. Très, très Duvall!
That brings us to The Shining, and one of the turning points of her life. What a treat it was to have (fellow eccentric) Jack Nicholson star opposite her in the film – right? "Almost unbearable," Duvall confessed to Ebert. But not because of Nicholson. Not quite.
"Jack Nicholson's character had to be crazy and angry all the time. And in my character I had to cry 12 hours a day, all day long, the last nine months straight, five or six days a week," she said. The animosity Kubrick brewed up towards Duvall on-set was palpable. He egged on Nicholson to be cruel, although the actor would later attest to the, eherm, differing treatment they received from the director.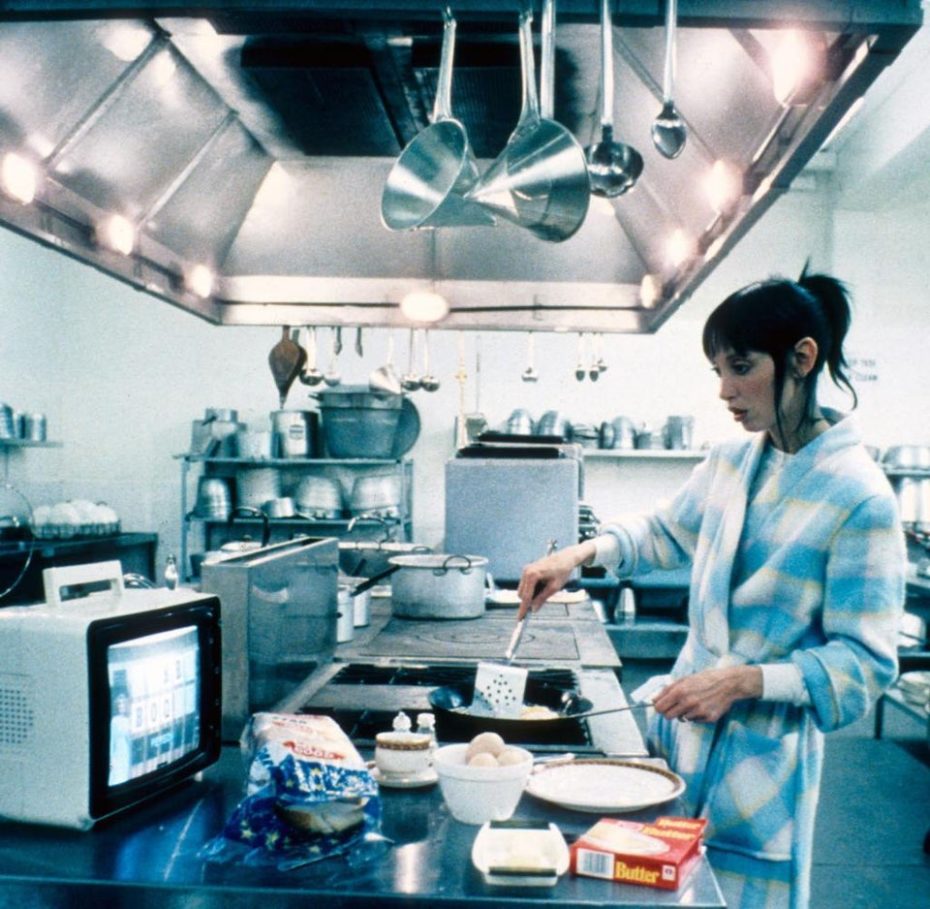 Allegedly, Kubrick wanted her to feel isolated and broken so she would become Wendy. No one would talk to her, she had to eat alone. They were instructed to whisper or change the subject when she came around.That iconic baseball bat scene? 127 takes. At the end of filming, her misery wasn't even her acting. Duvall presented Kubrick the clumps of hair she'd lost from anxiety as a parting gift.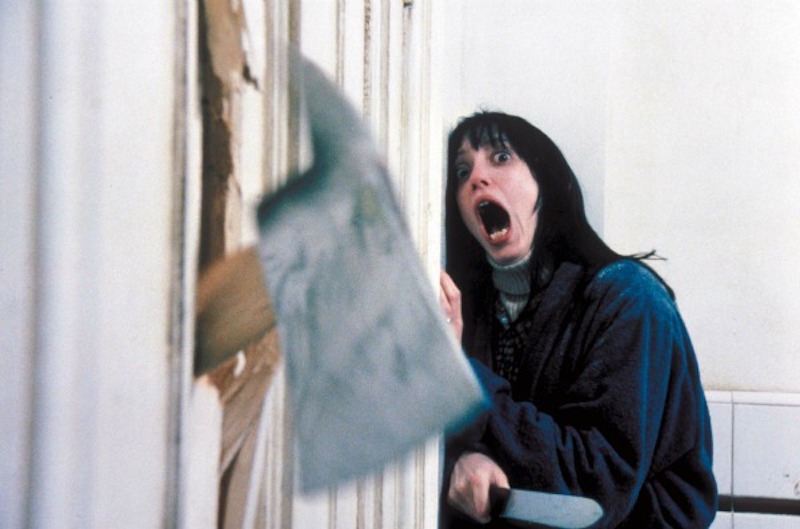 Here's an idea of the tense atmosphere on Kubrick's set between the director and actress:
Despite it all, she always told interviewers she learned more about honing her craft during The Shining than any other film. Still, Duvall said she "wasn't getting offered a lot of roles. Hardly any, for that matter," which is likely one of the reasons she stuck it out with Kubrick's questionable antics. Once all was said and done, she went back to working almost exclusively with Altman – this time, in a wonderful adaptation of Popeye starring Robin Williams. Duvall brought a spunk, and unexpected strength to the character of Olive Oyl.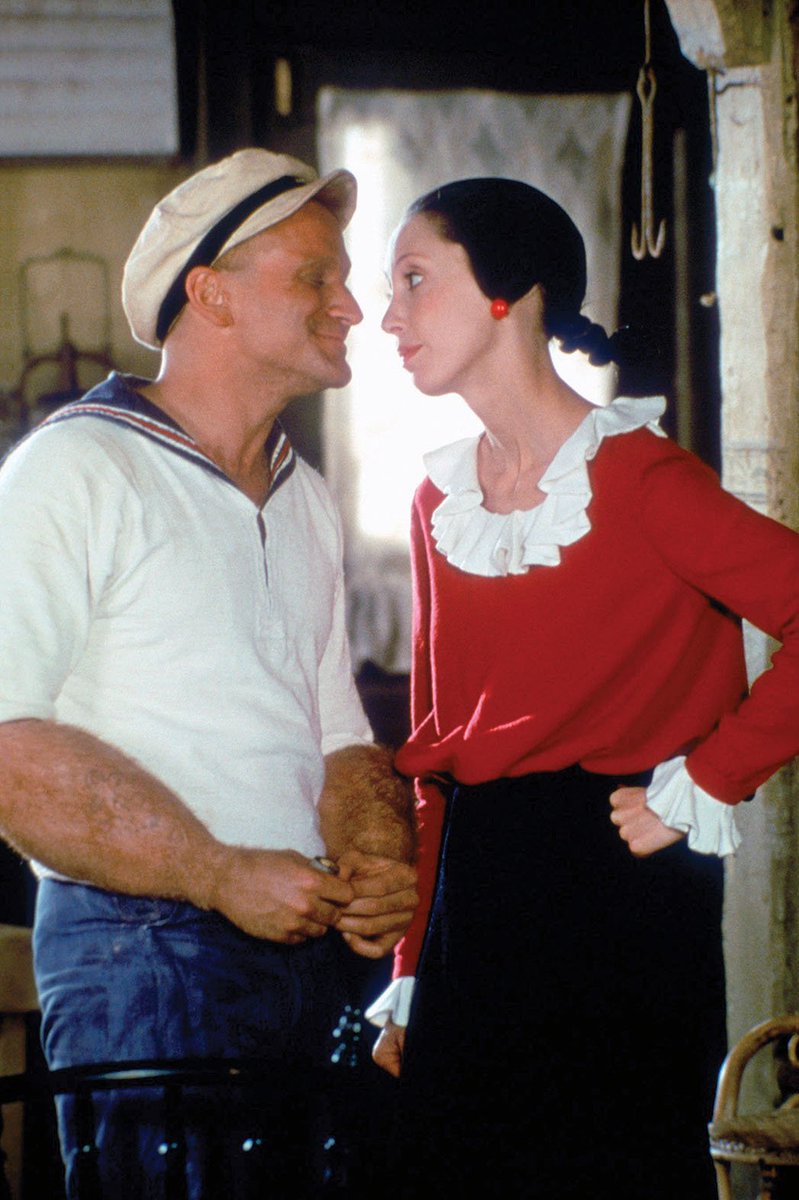 Thus began the next chapter of Duvall's life in the entertainment industry with Faerie Tale Theatre, her hour-long TV show that ran from 1982-1986. If you were an American kid in the '80s and '90s, chances are you had a VHS floating around the house of the incredible children's series, which featured classic tales by Hans Christen Anderson, Charles Perrault, and the Brothers Grimm with the directing talents of Francis Ford Coppola and Tim Burton. With the start of every episode, the entrancing Duvall would welcome viewers in yet another exciting outfit…
Duvall continued to pursue similar children-oriented projects into the 1990s, and took on her last film role in an indie film, Manna from Heaven, in 2002. She made headlines in 2016 after an interview on Dr. Phil in which she appears to be suffering from mental illness. Her fragile state, exploited for national television, shocked the public. What had happened to darling Duvall? Was she getting the support she needed? Was this an ongoing battle, or perhaps the remnants of the damage Kubrick had done? It was hard to see, but it opened up a new dialogue on the importance of destigmatizing mental health discussions.
What Duvall is up to these days remains mystery. (The Actors Fund of America reportedly reached out to provide her with treatment in light of the interview.) Wherever she may be, she will always be beloved for bringing such unique candour and wit not only to her own roles, but to the content she made for children's television. Duvall helped dispel the myth that kids programming couldn't be taken seriously – that within all of that make-believe, there's real strength.
"There is no beauty that hath no strangeness in it's proportions."

Francis Bacon
There's loads of wonderful Shelley Duvall titles available on Amazon, and a great Instagram archive on the icon at @soshelleyduvall (where we found many of the images in this article).