1. These Downloadable coloring sheets inspired by Wes Anderson Movies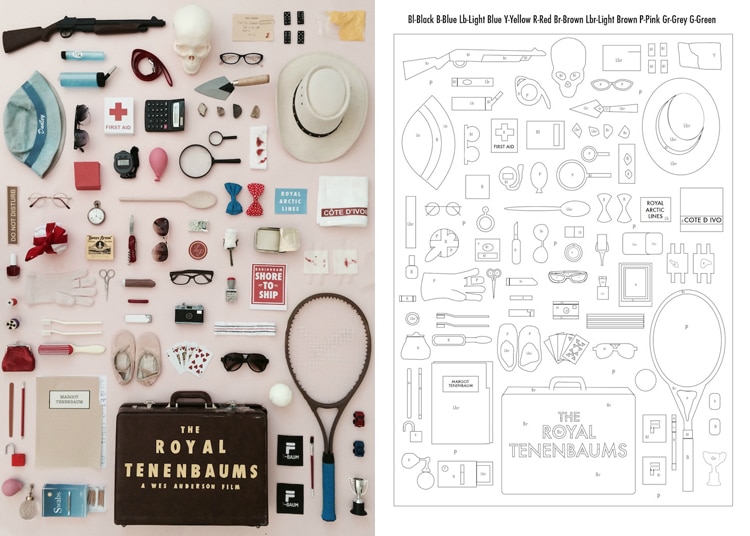 We featured artist Jordan Bolton's poster work on 13 Things before, but he's kindly offering these colouring sheets to download for free and help us pass the time.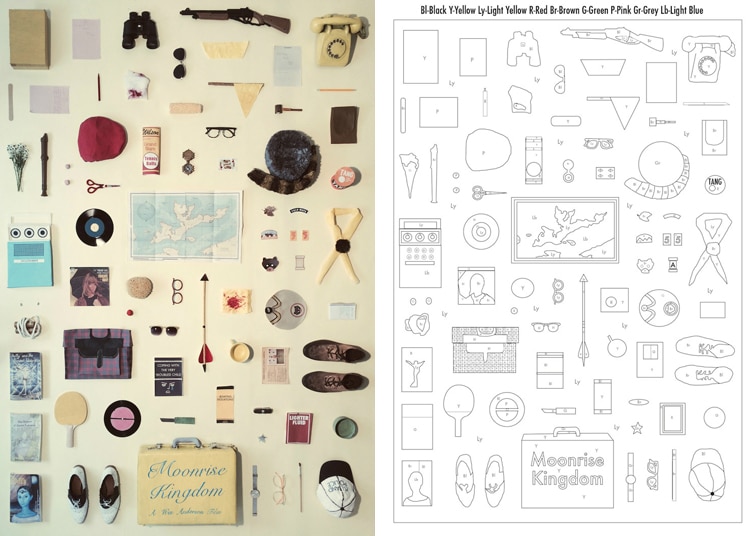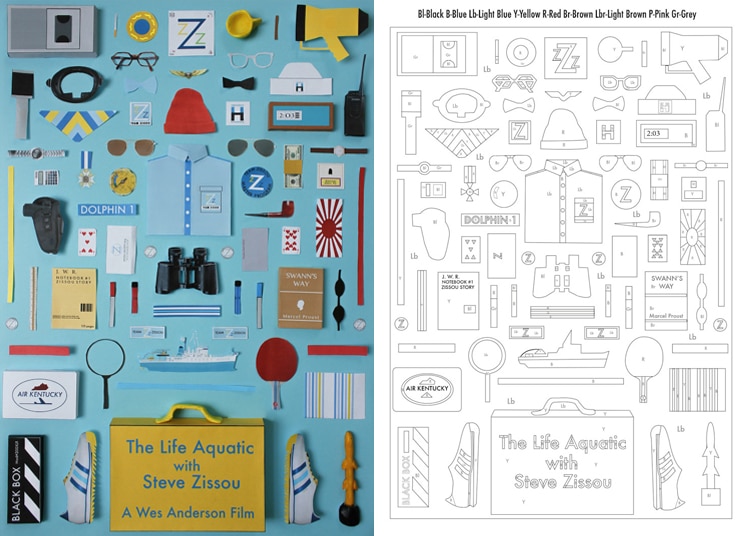 Find the colouring sheets here, via My Modern Met.
2. What Wes Anderson is watching during Quarantine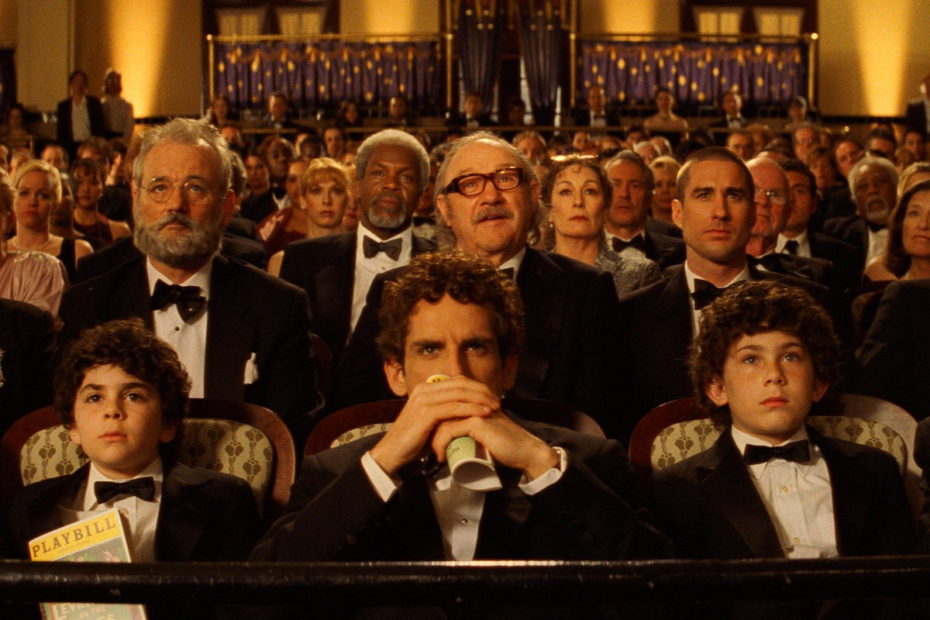 A dear Keyholder forwarded us this message from director Wes Anderson via the Critereon Channel Newsletter. Anderson "writes us occasional letters to let us know what he's been enjoying on the Criterion Channel. We thought we'd share this one, featuring some of his favorite recent discoveries, in case you're looking for something surprising to watch!"
Dear Criterion friends, I've been streaming and Blu-raying Criterion movies every day and just wanted to mention: Raymond Bernard! Anne-Marie written by Antoine de Saint-Exupéry? I'd never heard of it . . . And Les misérables is a masterpiece. I love this Harry Bauer. Also: Wooden Crosses. I had never watched Arthur Hiller's The Out-of-Towners before, either. It is a great time-machine, that one. Revisiting Louis Malle documentaries, too. Especially . . . And the Pursuit of Happiness. How many times will I re-watch An Angel at My Table? What are you watching? How fortunate we are to have this Louvre of movies at our fingertips!

Wes Anderson
Discover Criterion Channel here.
3. Almost every alley scene is shot at the same location: Cortlandt Alley. Why?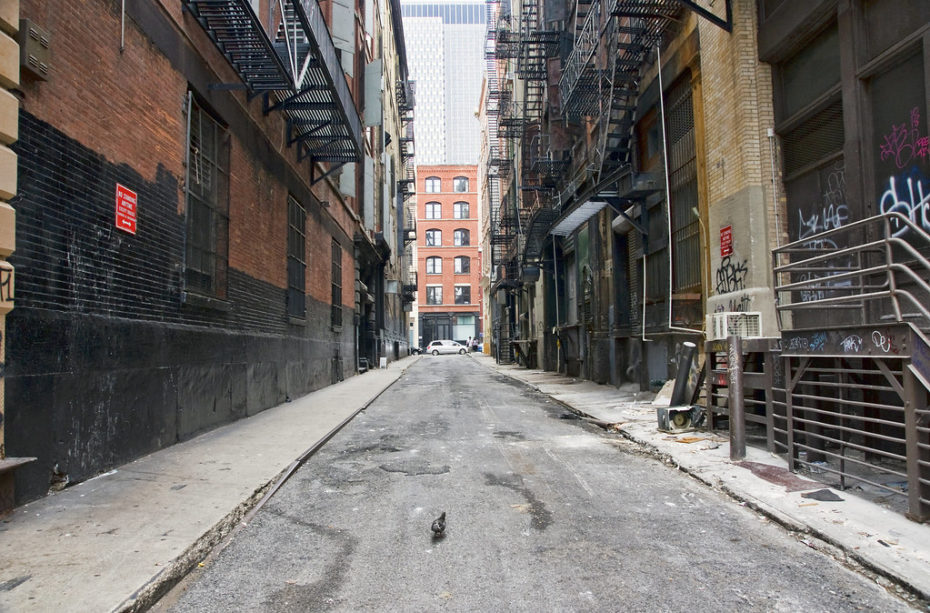 Despite how TV shows and movies depict it, Manhattan only has a few alleys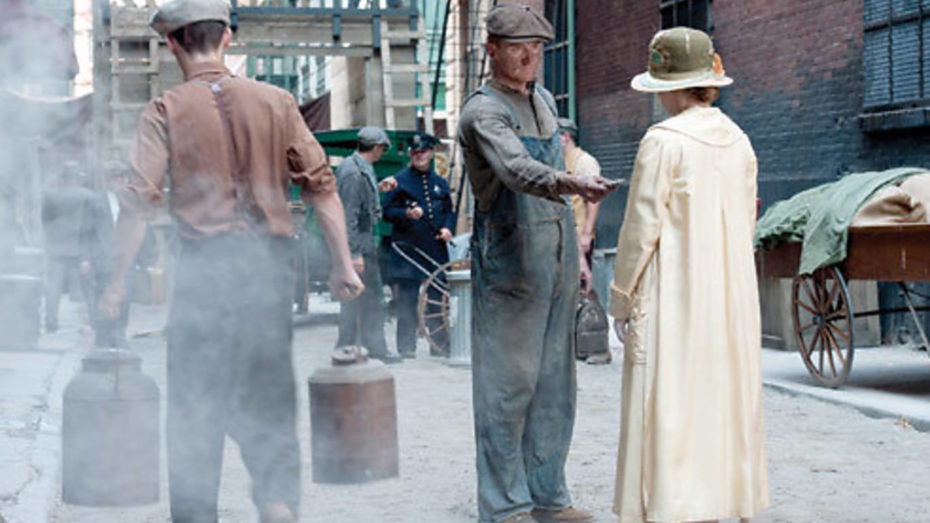 In 2011, CityLab interviewed a New York City location scout, Nick Carr:
The big thing I always get asked to find are dank dilapidated alleys, and New York City has, like, five alleys that look like that. Maybe four. You can't film in three of them. So what it comes down to is there's one alley left in New York, Cortlandt Alley, that everybody films in because it's the last place. I try to stress to these directors in a polite way that New York is not a city of alleys. Boston is a city of alleys. Philadelphia has alleys. I don't know anyone who uses the 'old alleyway shortcut' to go home. It doesn't exist here. But that's the movie you see. Your impression of New York is that it is the city of alleys, and then directors will come here, they've seen movies set in New York and they want their movies to have alleys. And it's this self-perpetuating fictional version of New York that just kills me because movies are so much more interesting when you show a side of New York that actually exists but isn't regularly highlighted.
Found on Citylab.
4. Rarely Seen Photographs of the Liberation of Paris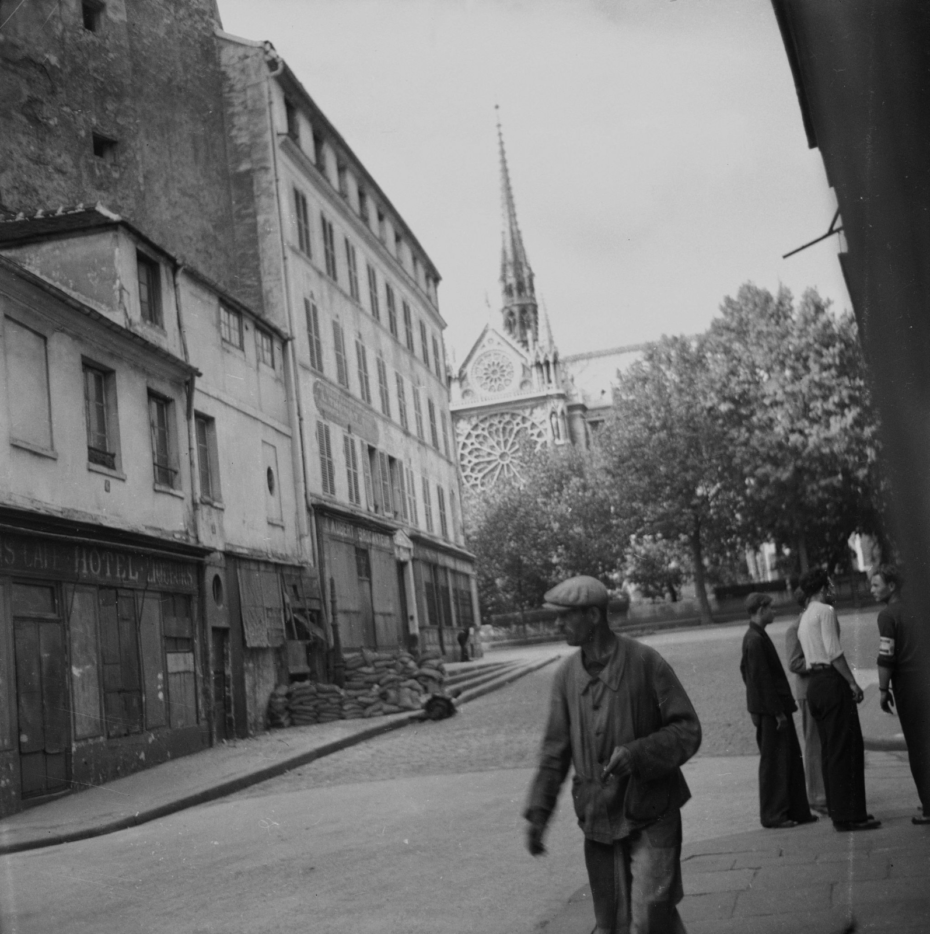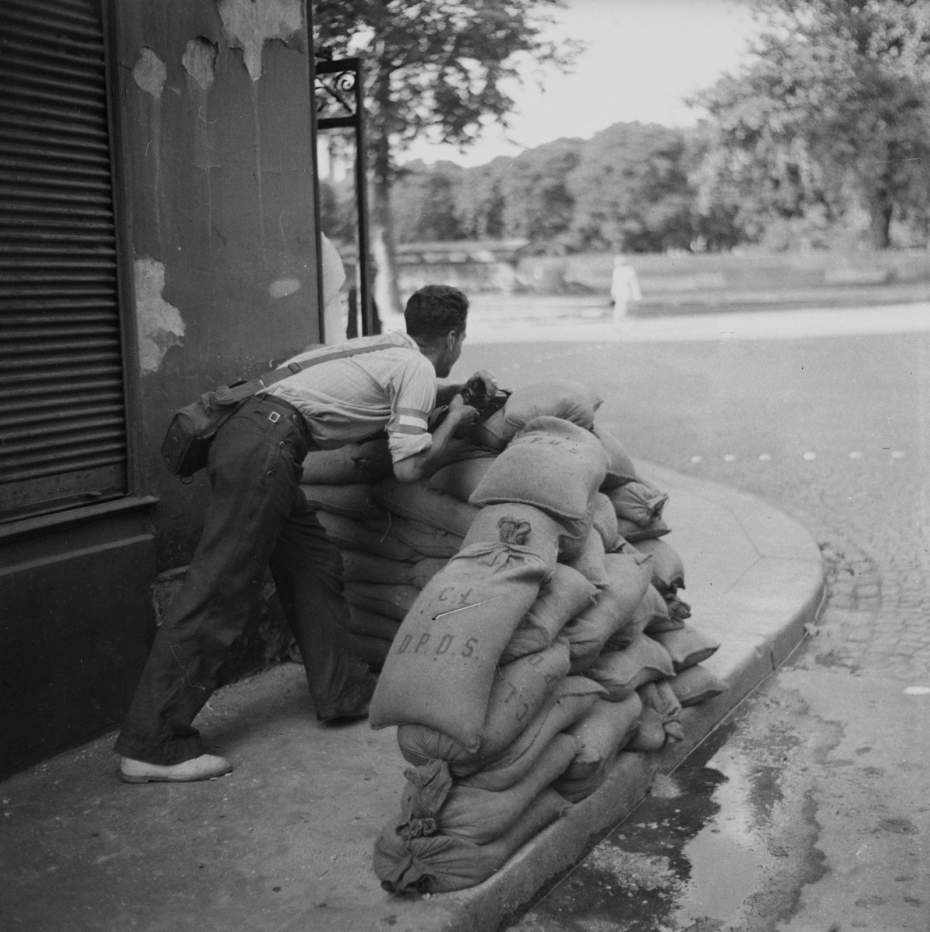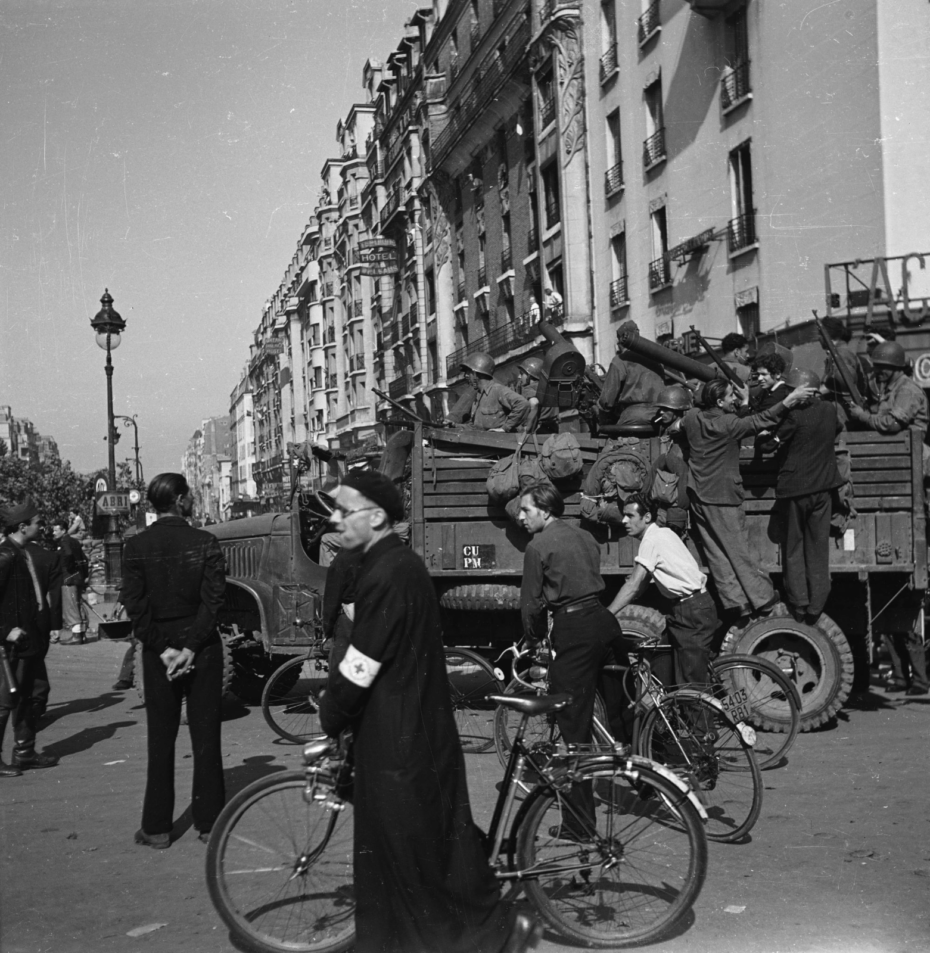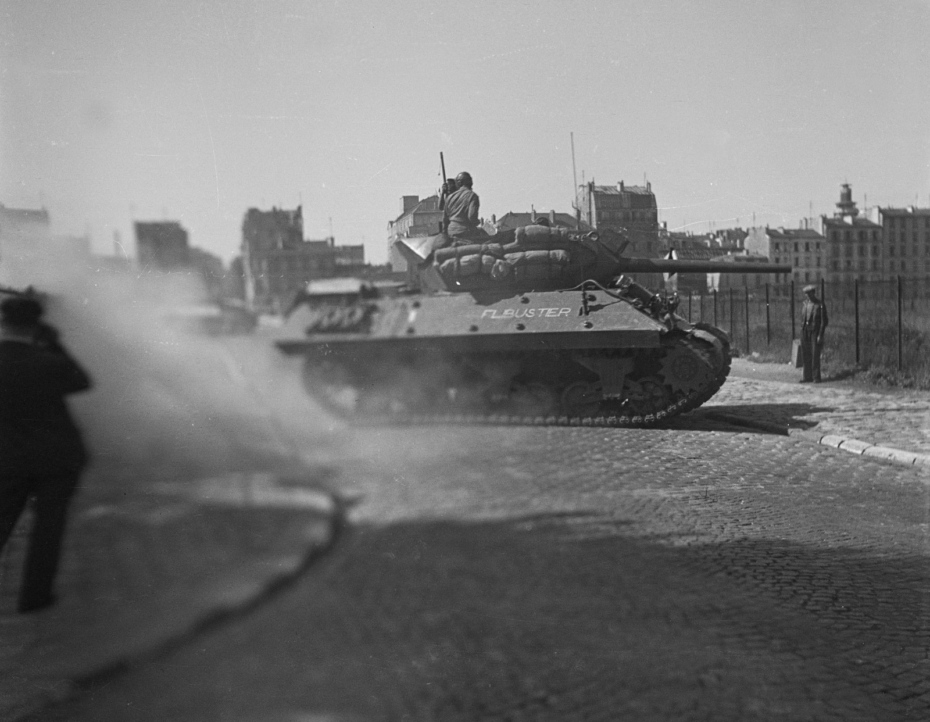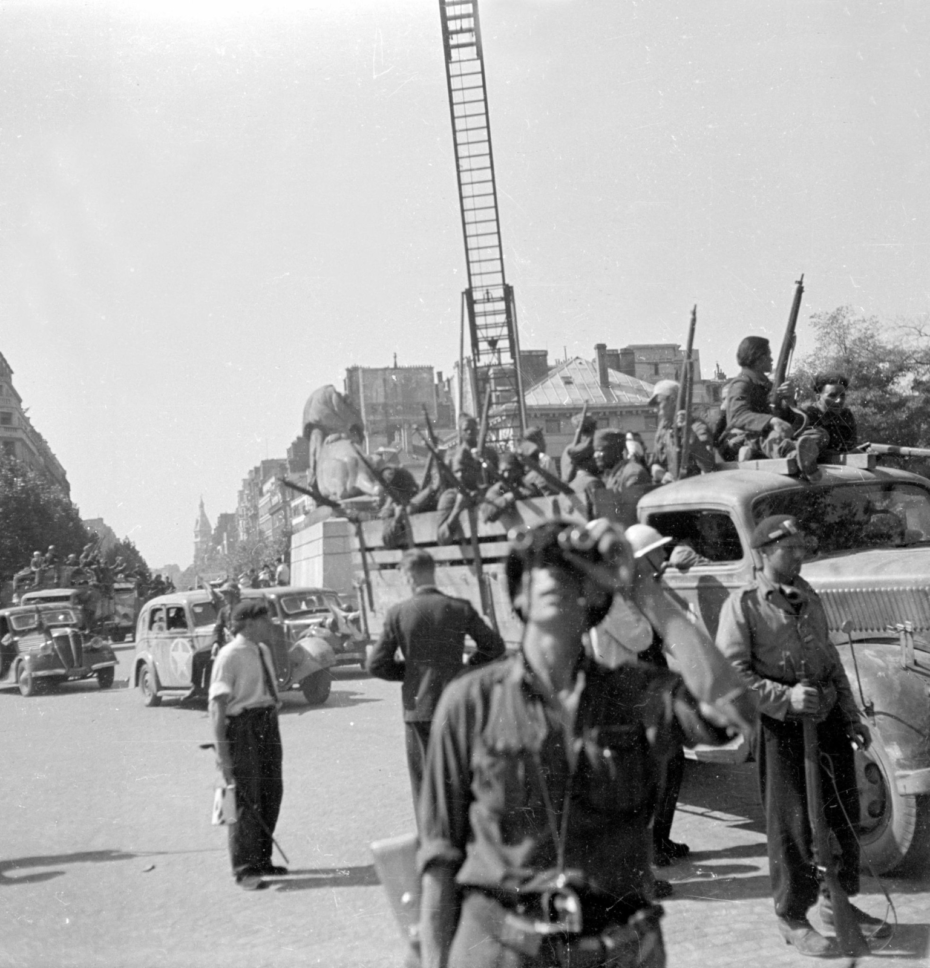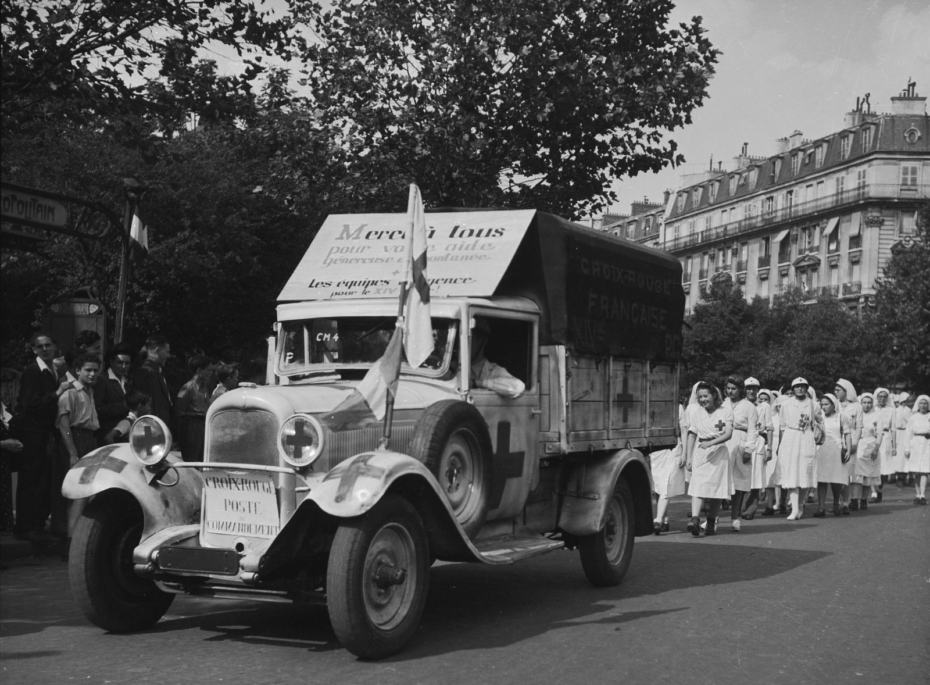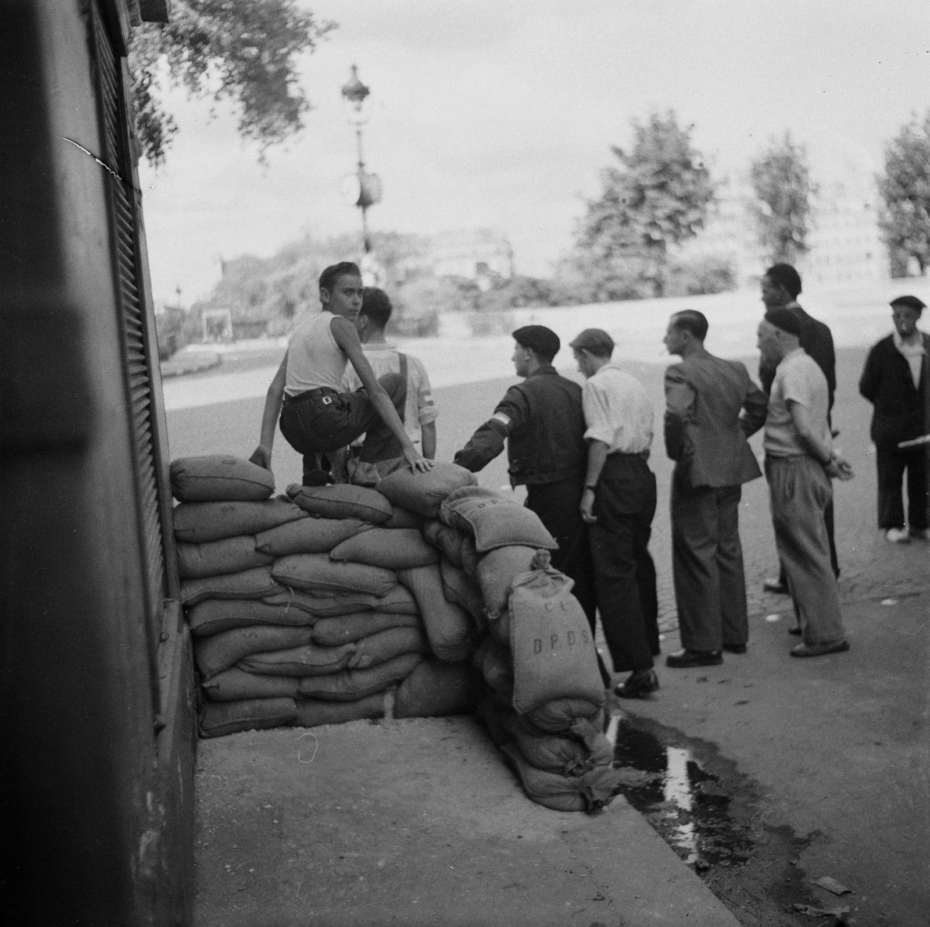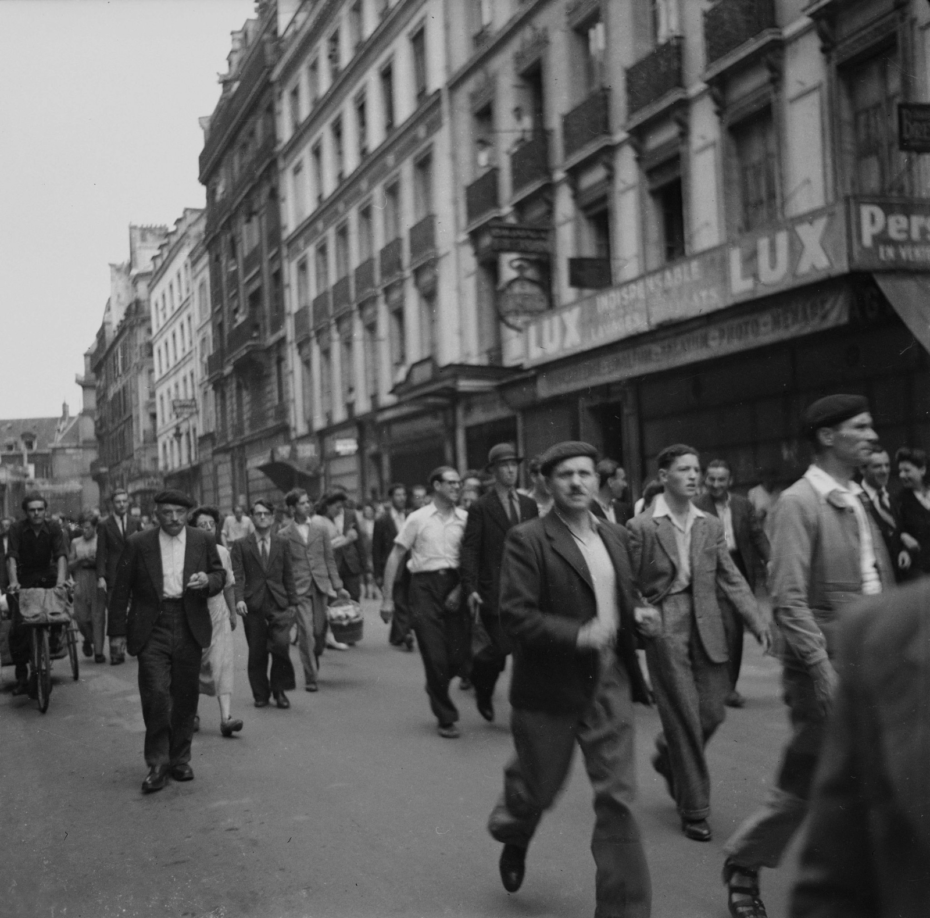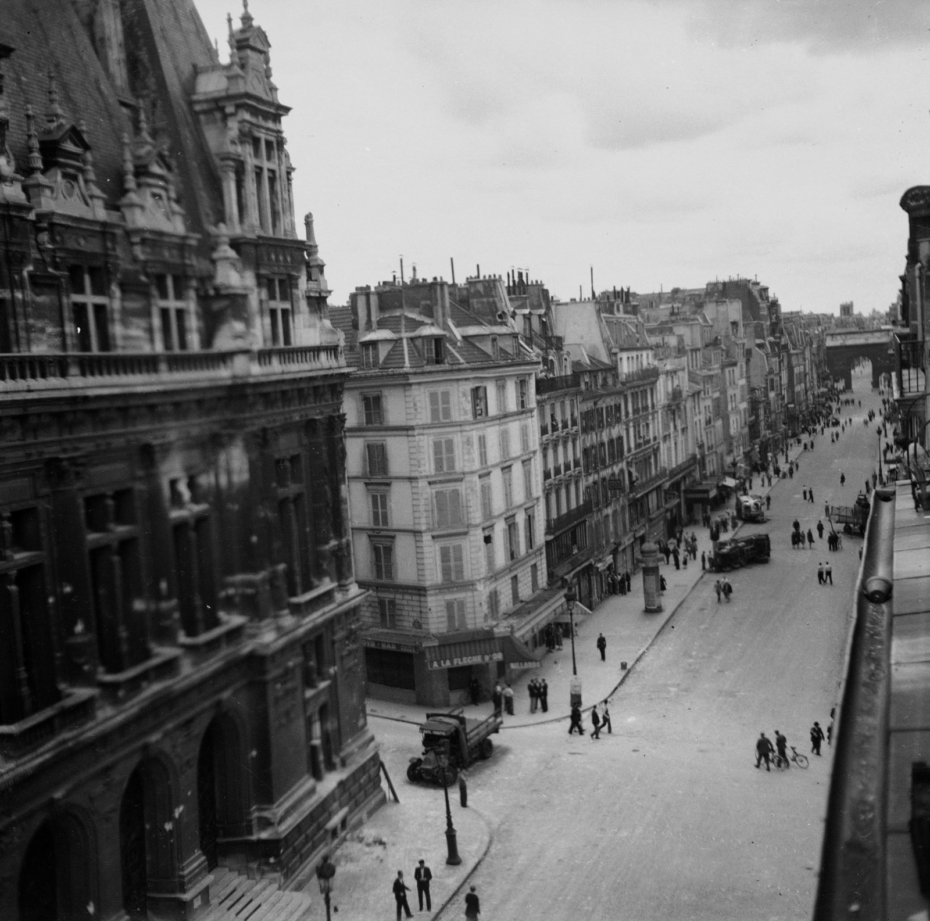 Photographed by Gaston Paris, full album found on Live Journal.
5. Closed Museums are staging Curator Battles on Twitter to find the Strangest Things in their Archives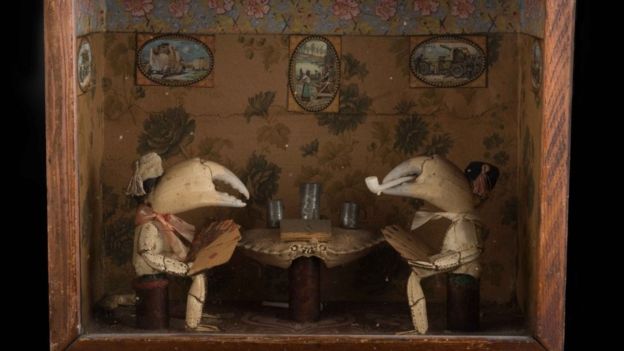 Start by the Yorkshire Museum in the UK challenging other curators around the world to share their unseen collections. Here are a few submissions: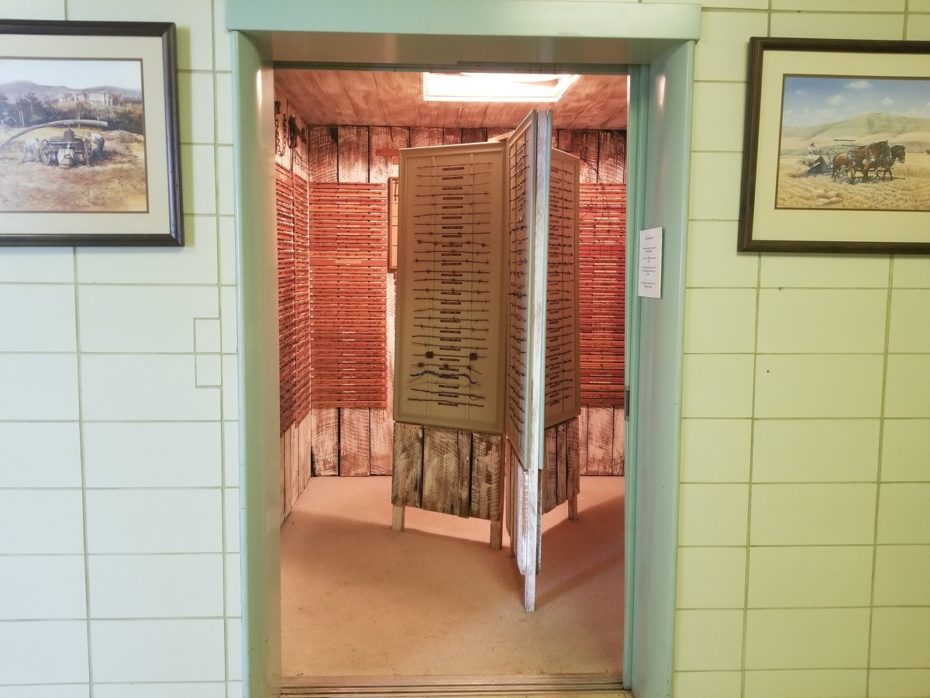 200 samples of barbed wire, aka Devil's Rope, lining the walls of a repurposed 1960s elevator from the The National Agricultural Center and Hall of Fame, in Kansas.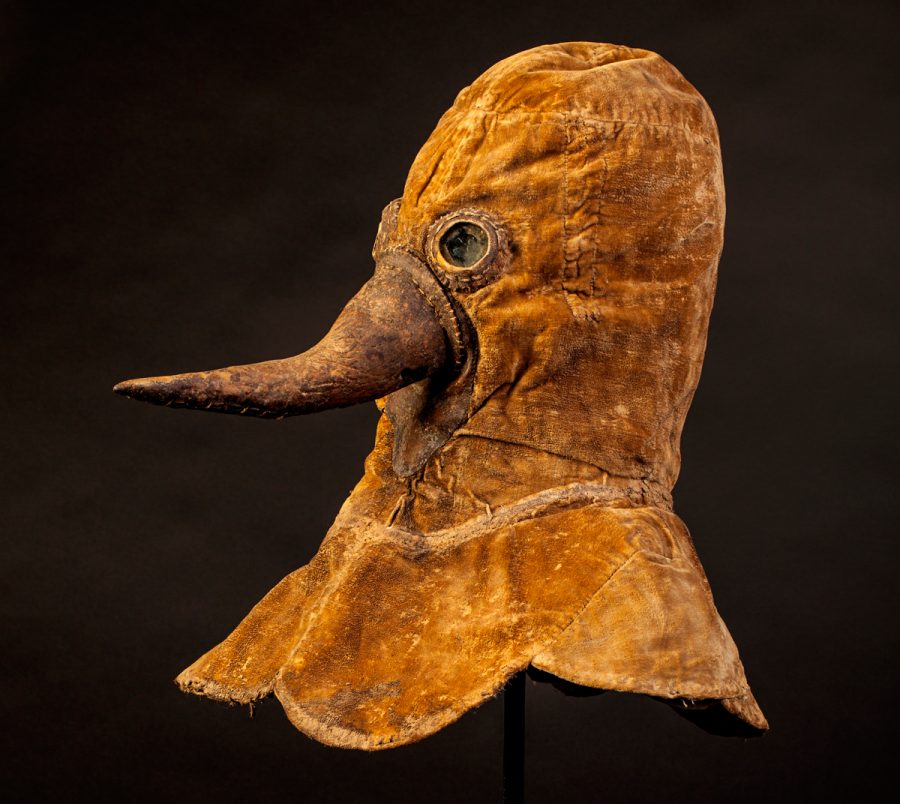 A beaked Black Plague Mask, 1650, from The Yorkshire Museum.
Browse more of the #CURATORBATTLE on Twitter.
6. Louis Armstrong on Surviving the 1918 Pandemic in New Orleans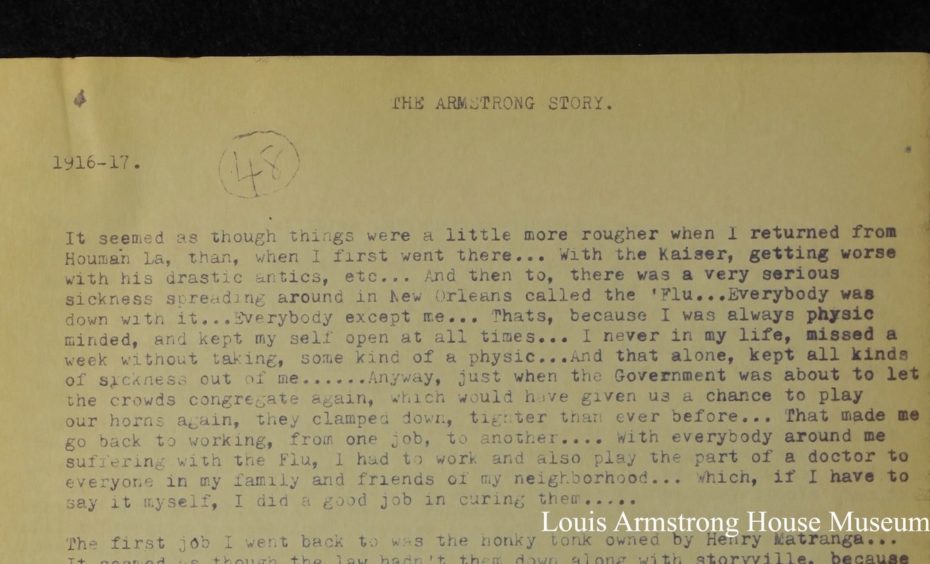 This is a portion of Louis Armstrong's typed manuscript for his autobiography "Satchmo: My Life in New Orleans" in which he writes about the impact of the Spanish flu pandemic on New Orleans in 1918-1919, which claimed 3,362 lives in that city. Louis was 17. Stay safe, friends.
Found in the collection of The Armstrong House Museum, a mid-century time capsule where Louis lived for thirty years in Queens, NYC.
7. Vintage Western Electric Telephones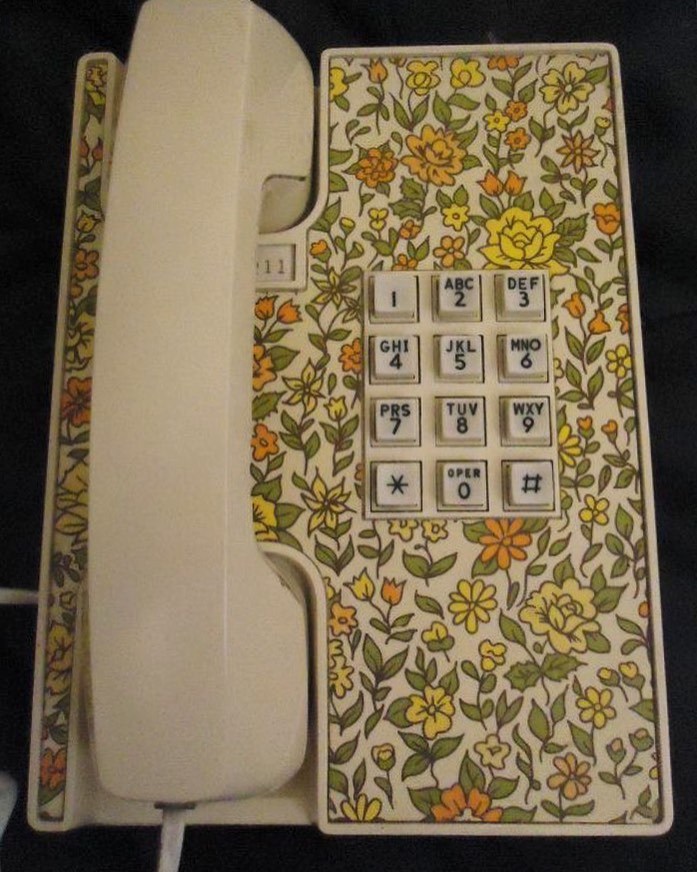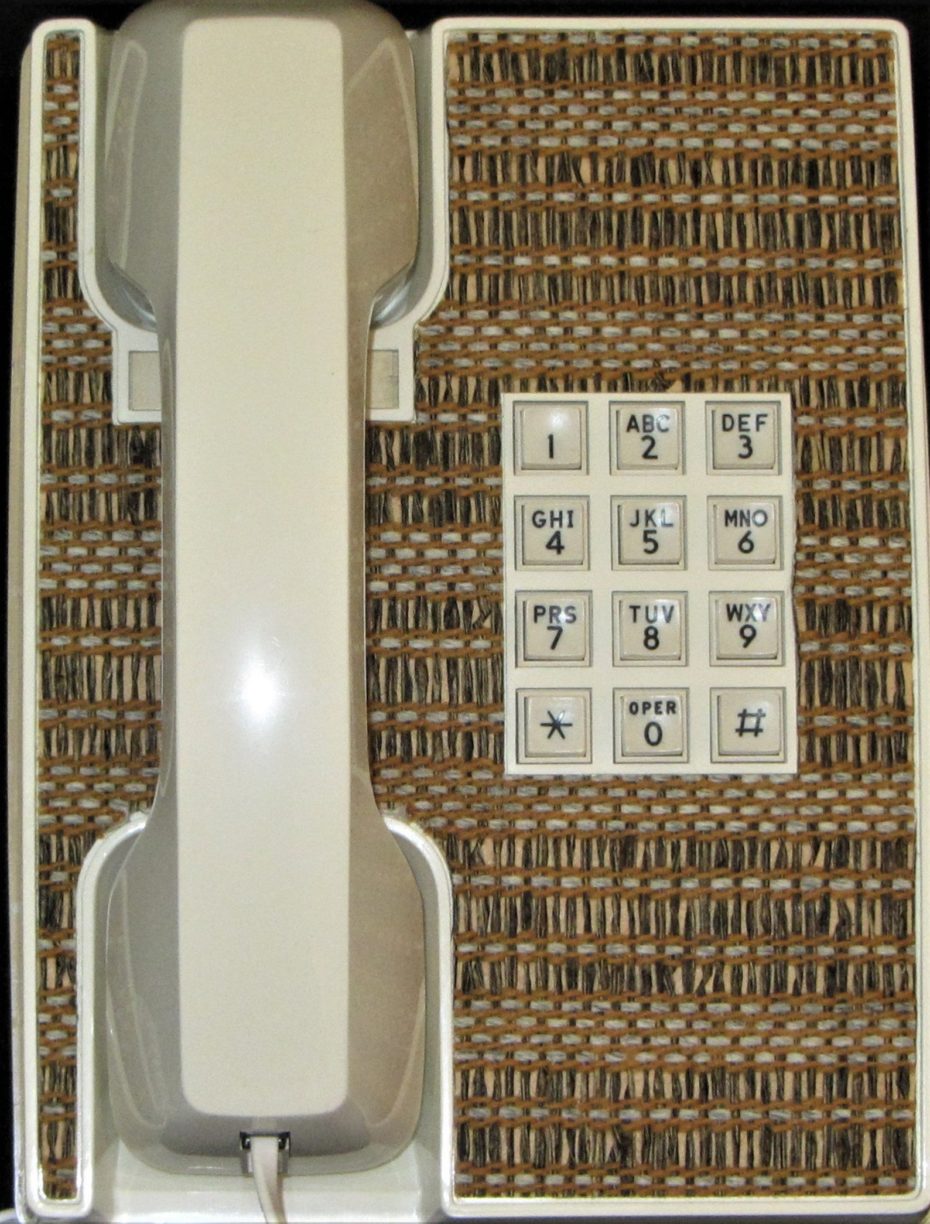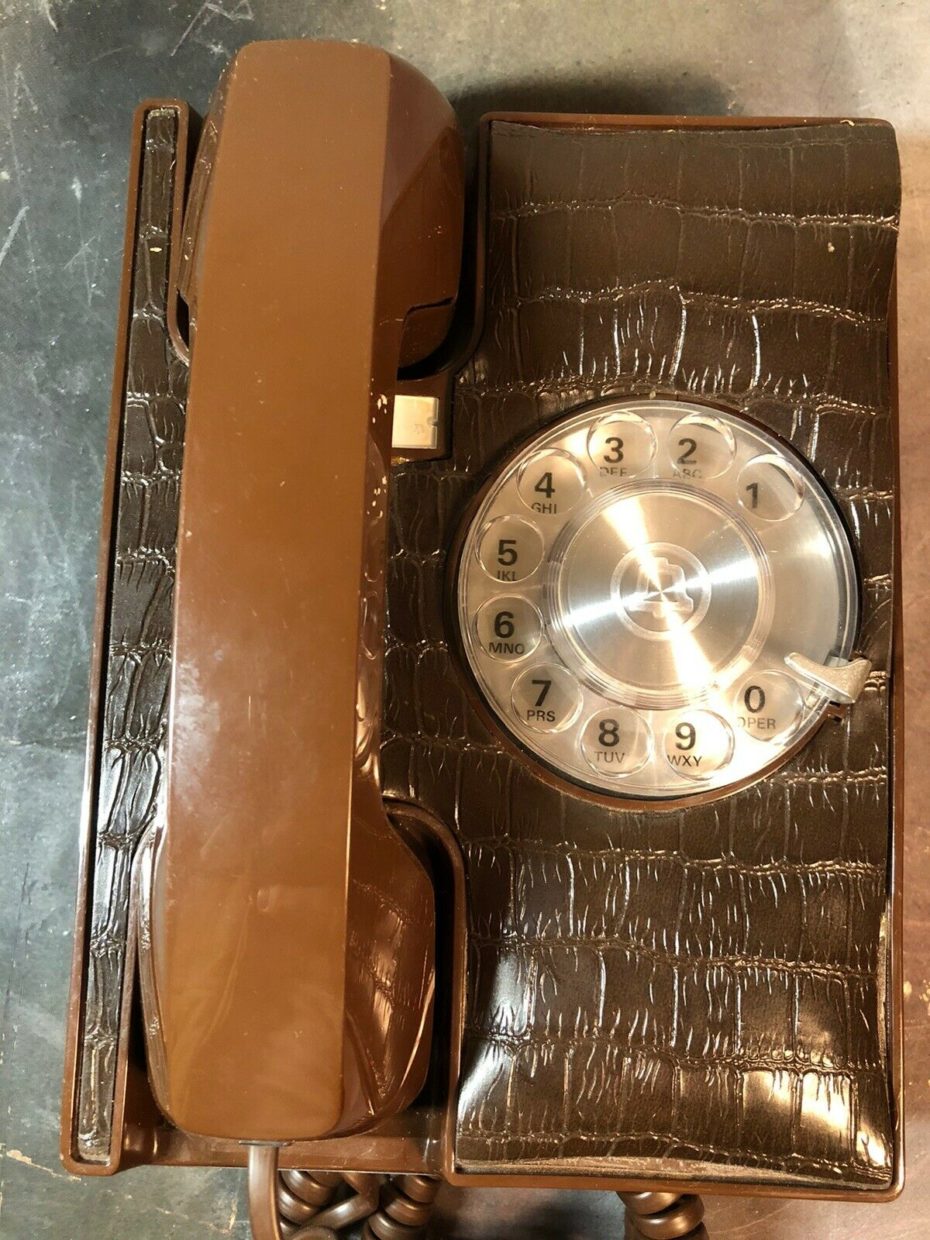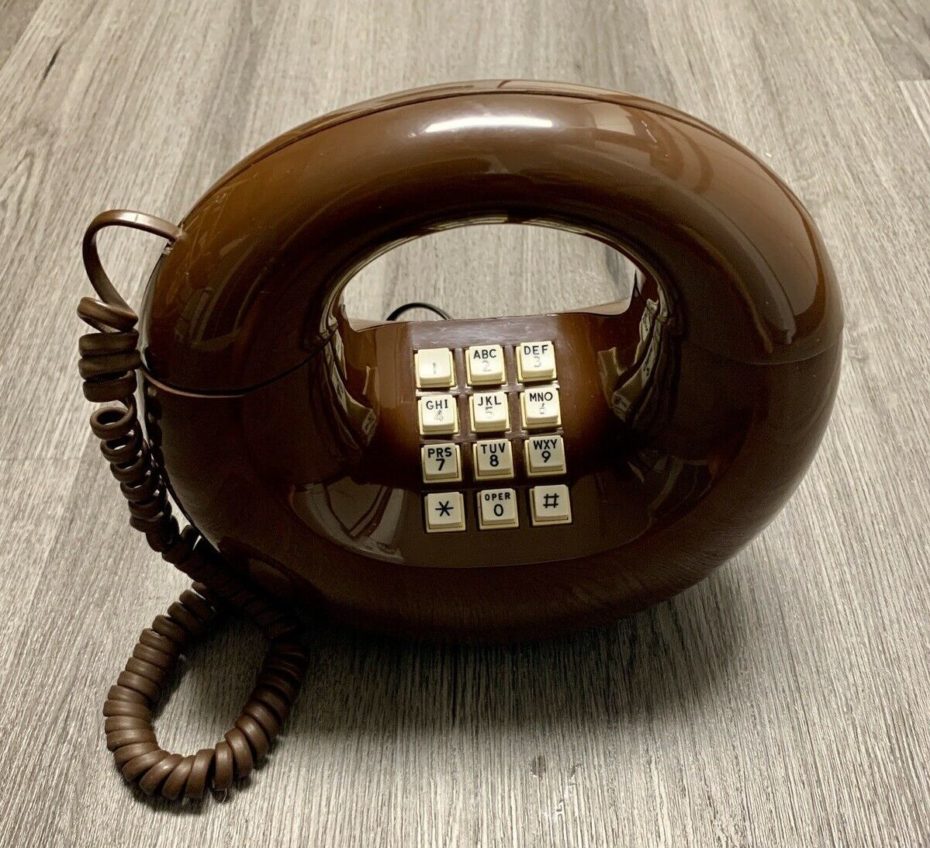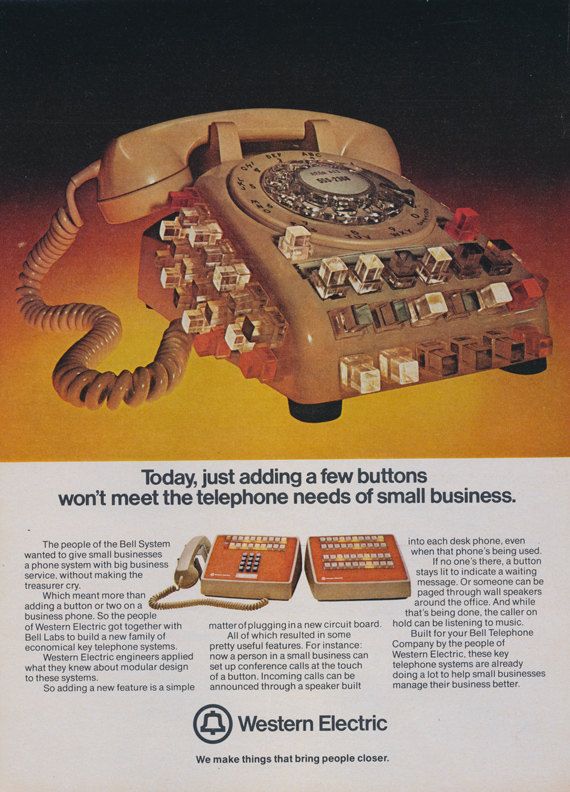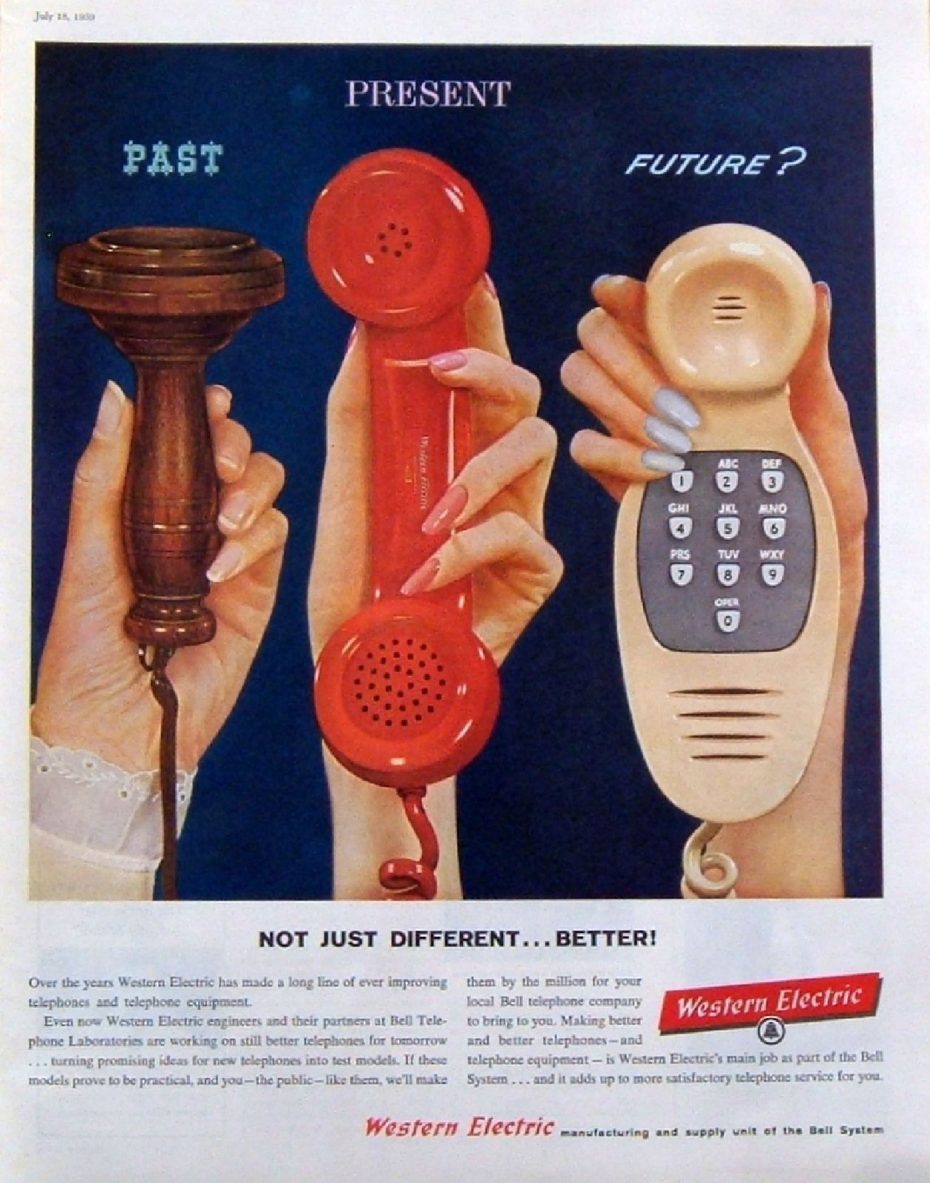 8. That time Jennifer Aniston & Matthew Perry made a video guide for Microsoft Windows 95
9. Banksy, working from Home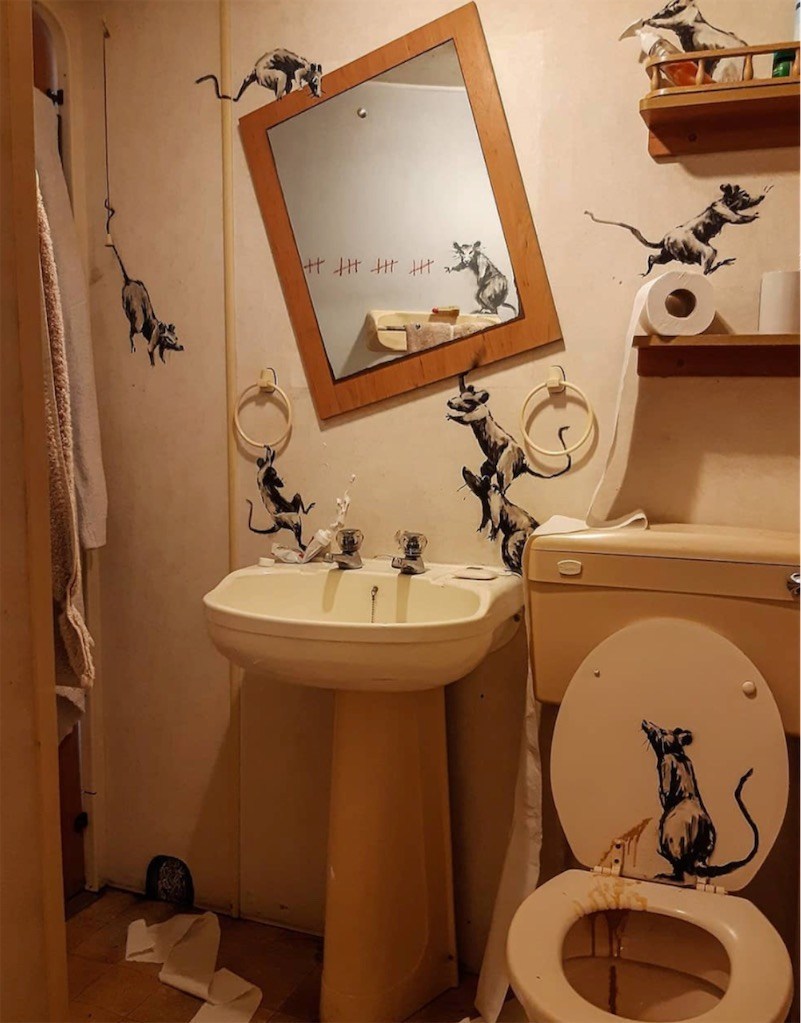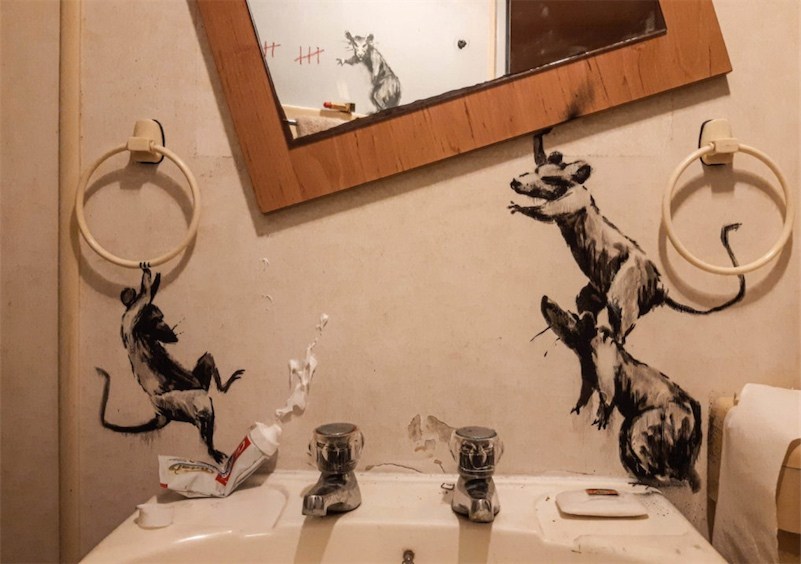 Found on Banksy's Instagram account.
10. Bradbury Building, Los Angeles (still standing and open to visitors)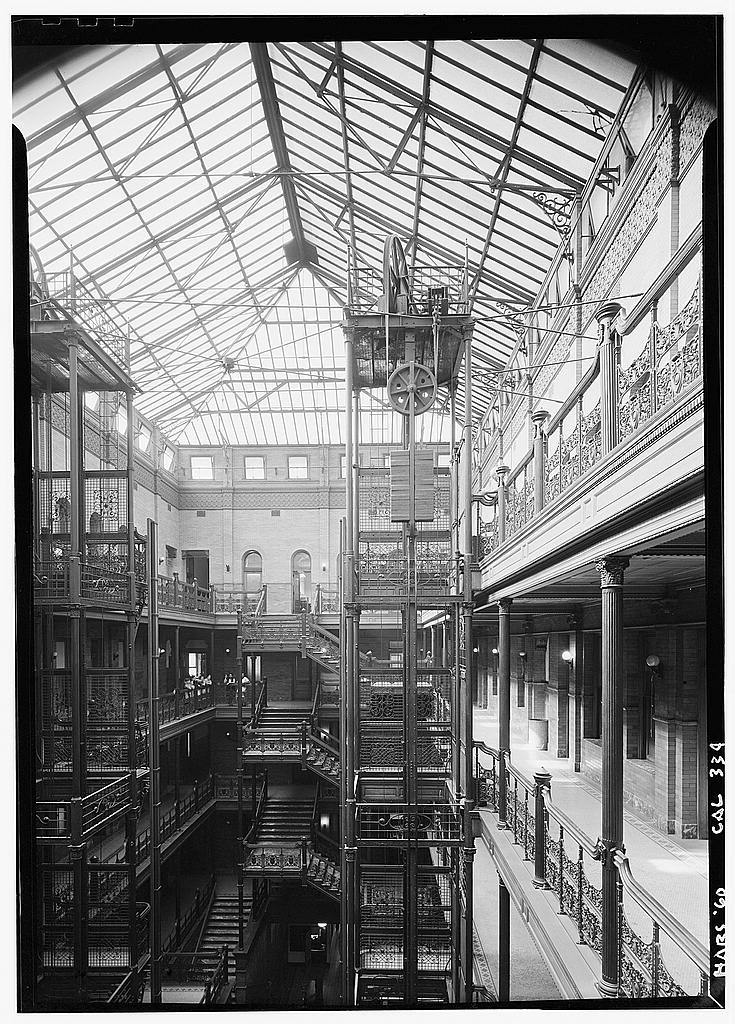 It won't look like much from the outside but this is the city's oldest landmarked building and a true architectural gem.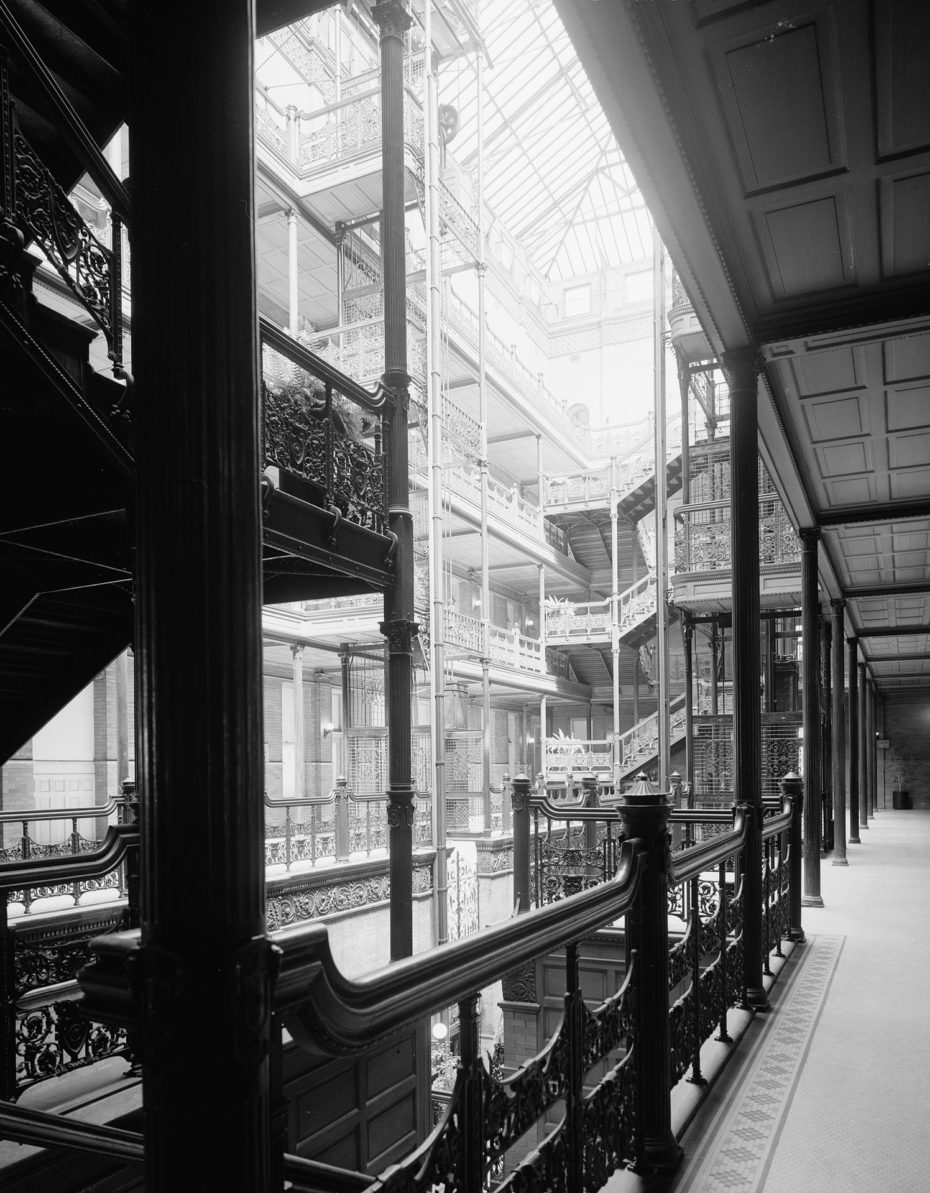 Built in 1893, the five-story office building is best known for its extraordinary skylit atrium of access walkways, stairs and open "bird-cage" elevators, and their ornate ironwork. It appears in many works of fiction and has been the site of many movie (Blade Runner, Chinatown)… Since 1996, the building has served as the headquarters for the Los Angeles Police Department's Internal Affairs division and other government agencies.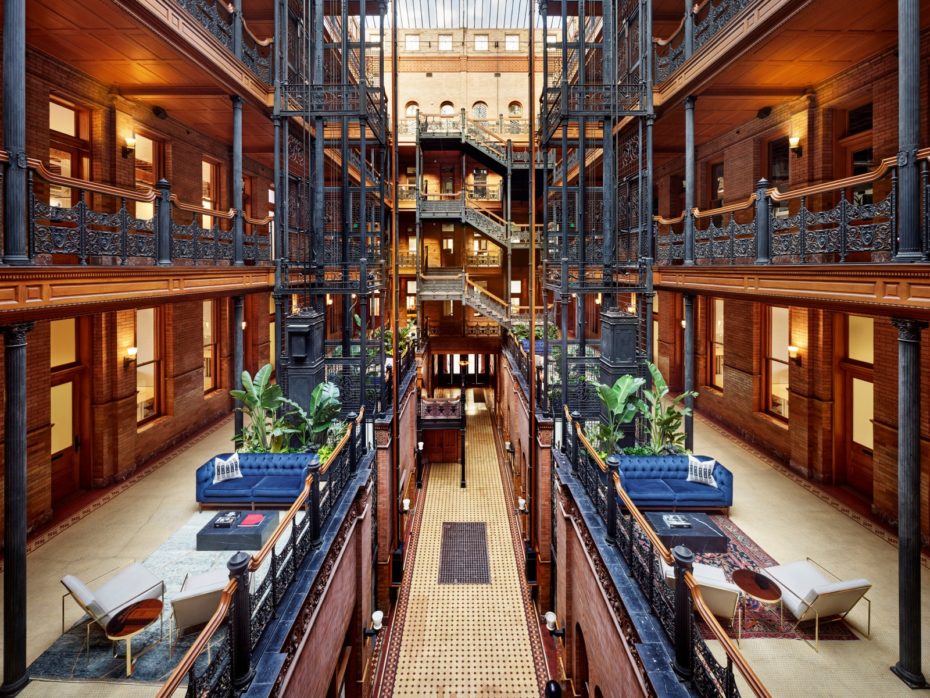 It is open daily and staffed by a government worker who provides historical background on it. Casual visitors are only permitted up to the first landing but full tours are available too offered by the Los Angeles Conservancy. The space also has a new tenant in the NeueHouse membership club as of February 2020.
Found on Wikipedia.
11. This former laundry for sale near Paris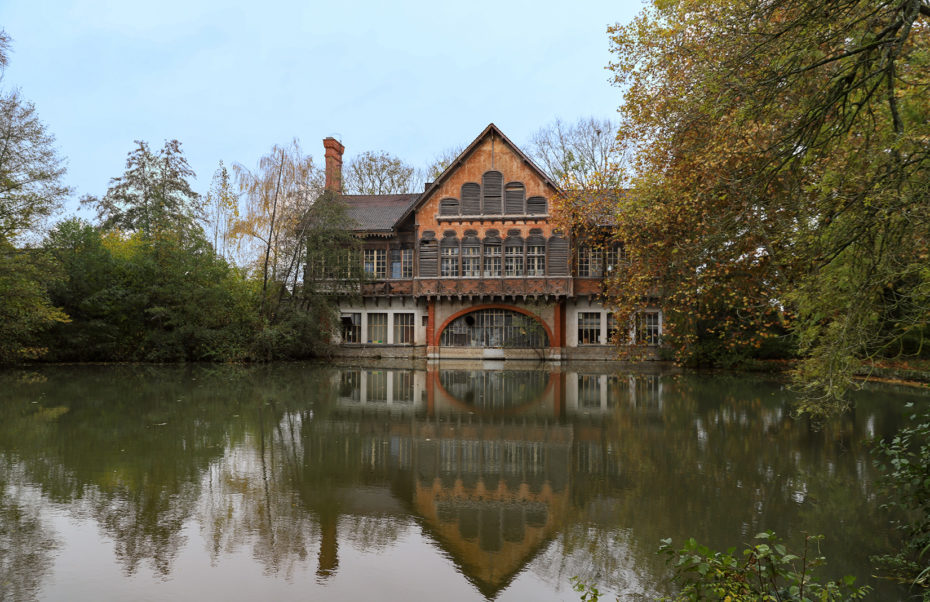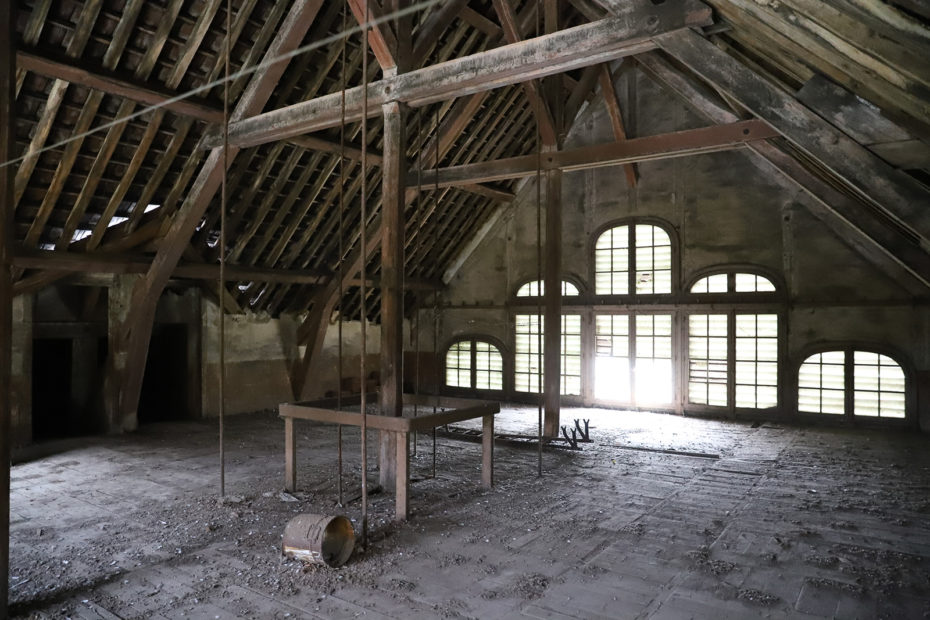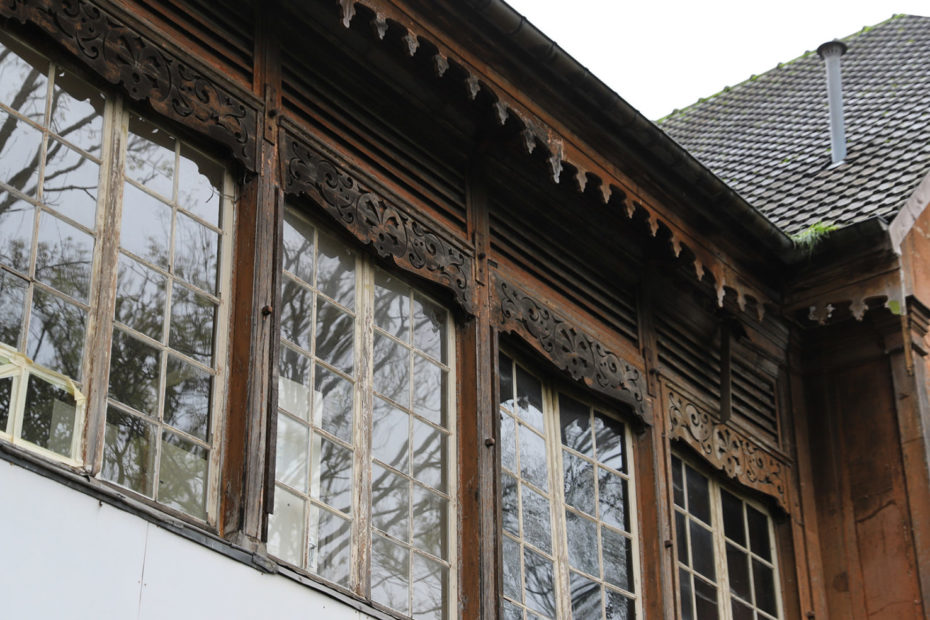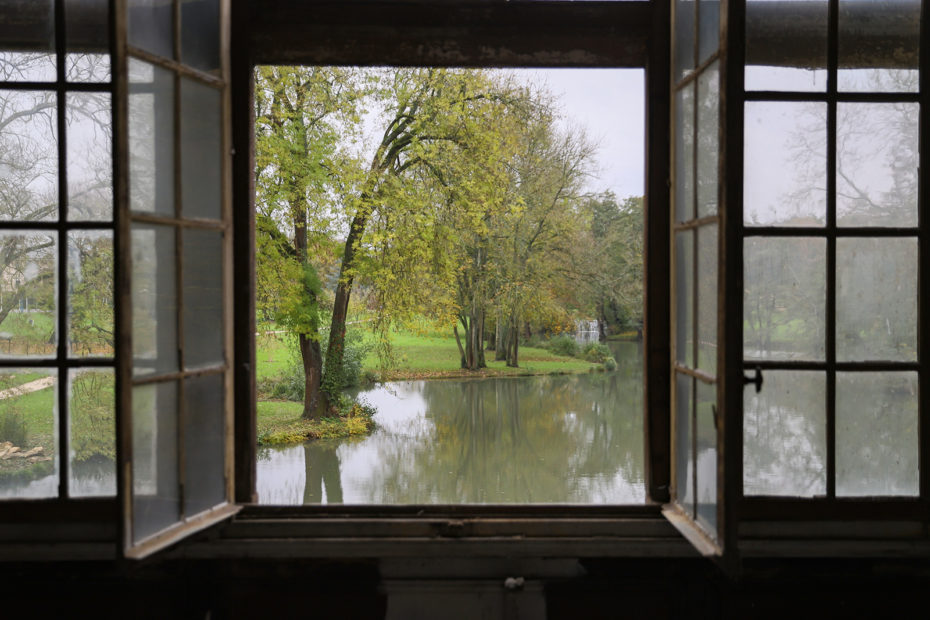 For sale with Patrice Besse (asking €3.5 m), found via The Spaces.
12. This Tiny Fairytale Cottage in Devon, from £22 a night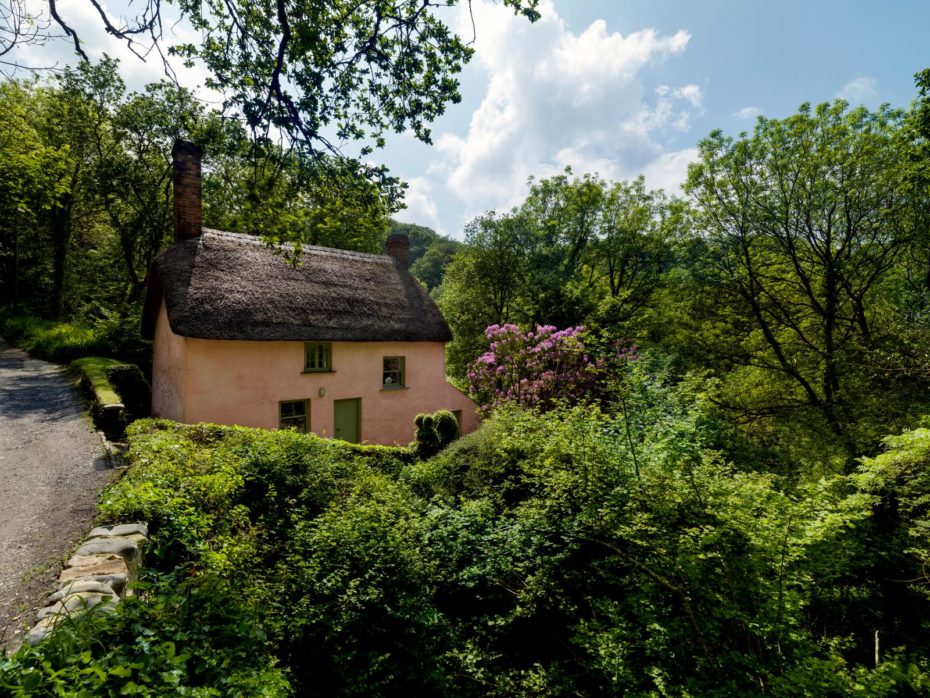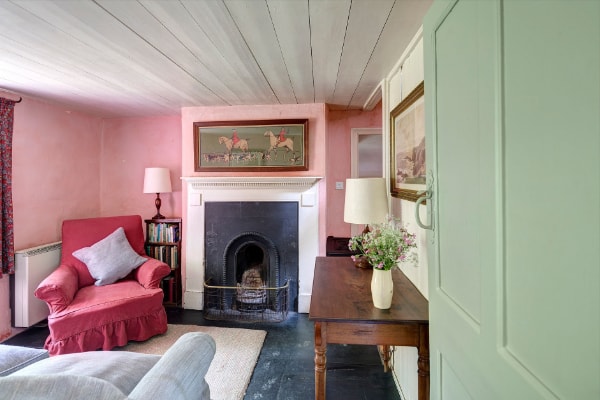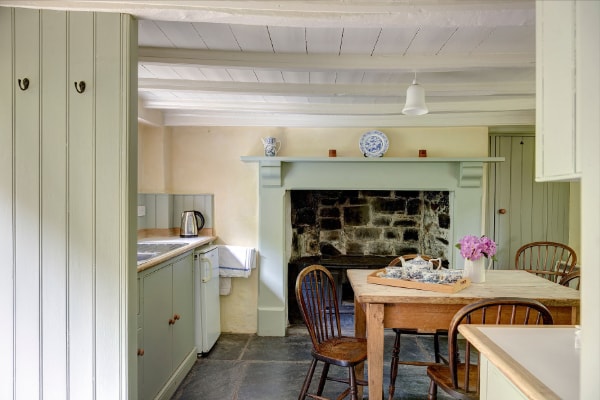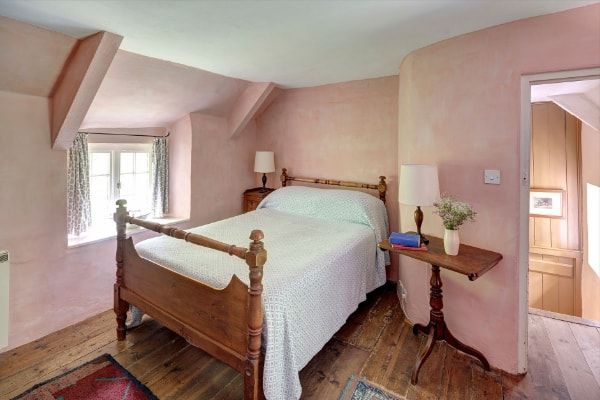 Bridge Cottage in Peppercombe, North Devon is part of England's Secret Historic Hotel Network. Find the listing here.
13. Musical Roads
All around the world, there are roads to be found where grooves are strategically placed to cause your car to rumble to the sound of a musical tune.
Here a few places where you can find harmonious highways, found via Mental Floss.