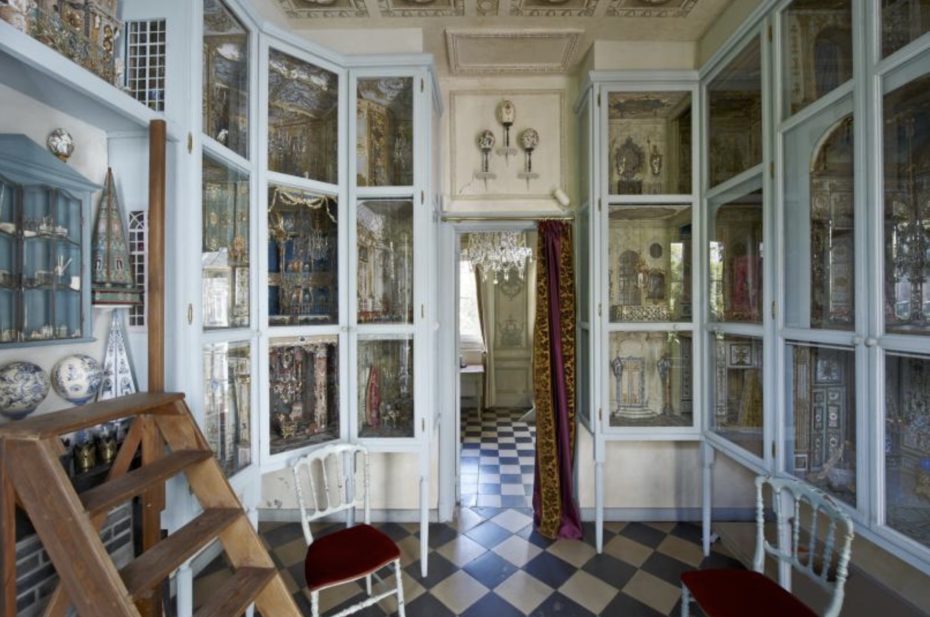 Thierry Bosquet has decorated the world's most iconic theatres. He grew up backstage at the opera house in Brussels where his grandfather was a director, before moving to Italy to make a name for himself as a set designer. "My parents brought me up by taking me to visit all the palaces and gardens in Italy, the most private, the most secret. At that time, these palaces were wonderfully abandoned. I loved it." Now a legend in his field, the scenographer, decorator, costume designer and artist lives in Brussels, mostly retired from the theatre, and spends his time creating miniature models, quite unlike anything you may have seen before…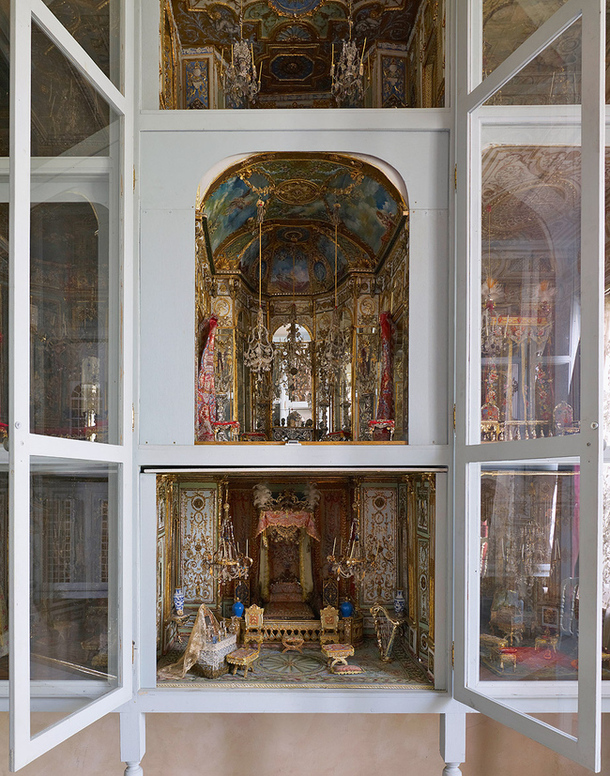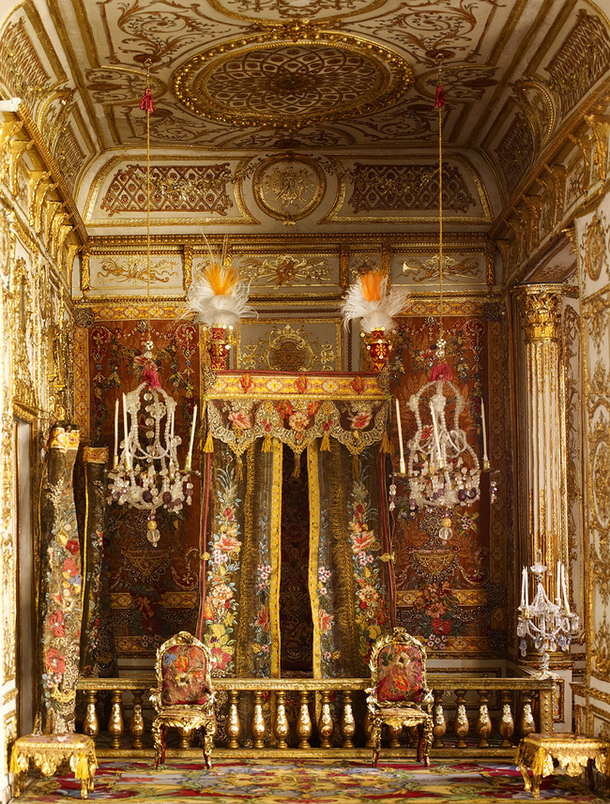 "To create the illusion, I use whatever materials I can get my hands on: cardboard, paper, pieces of tape that I cut out and repaint. I do what I like and what amuses me… "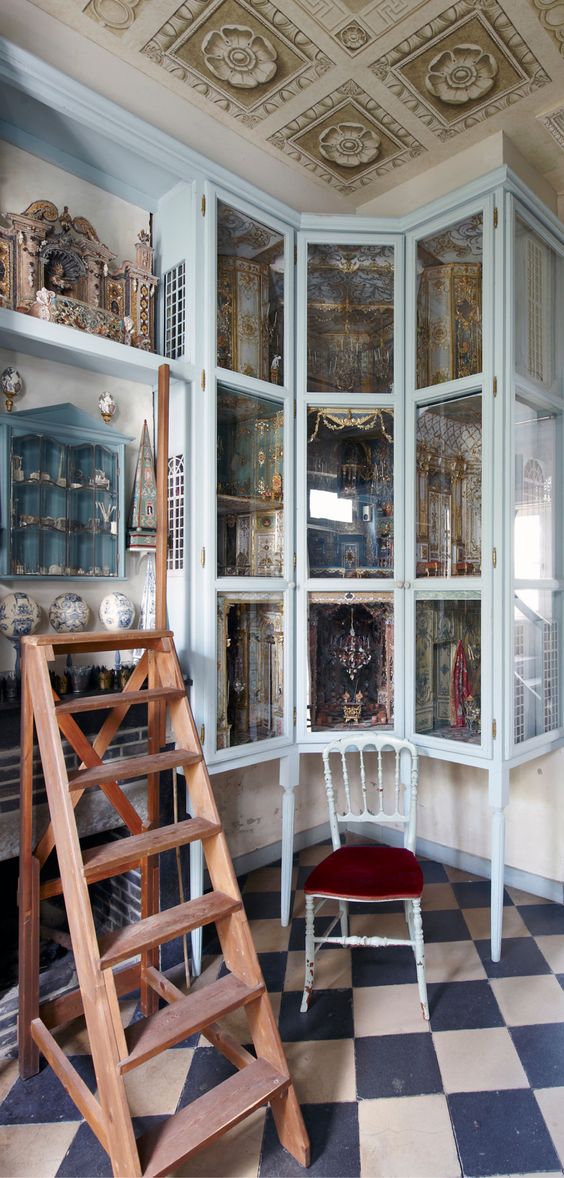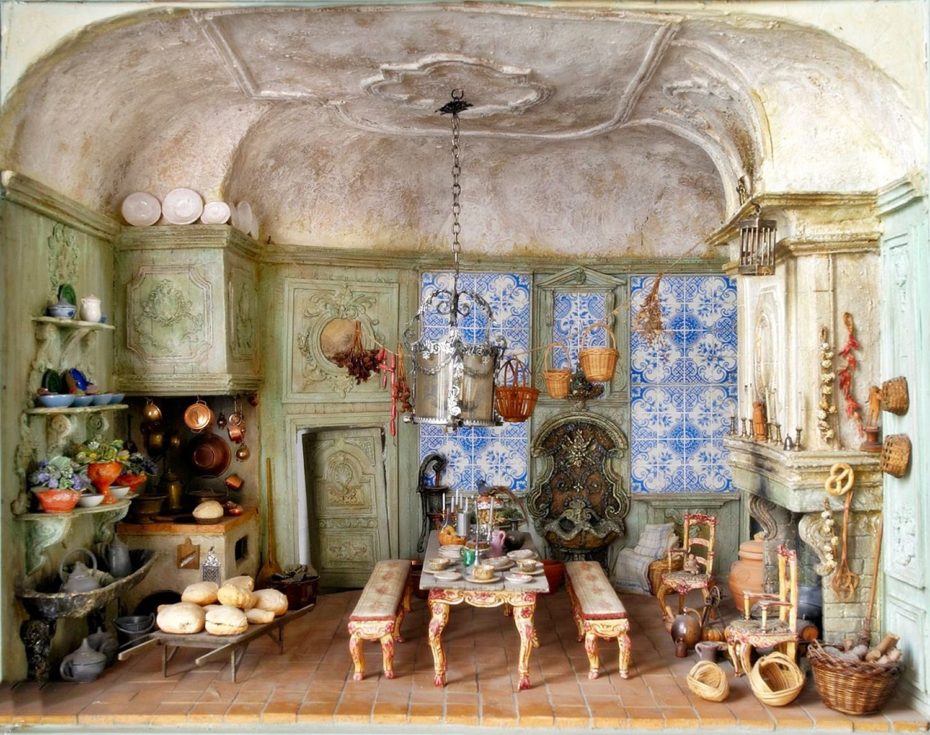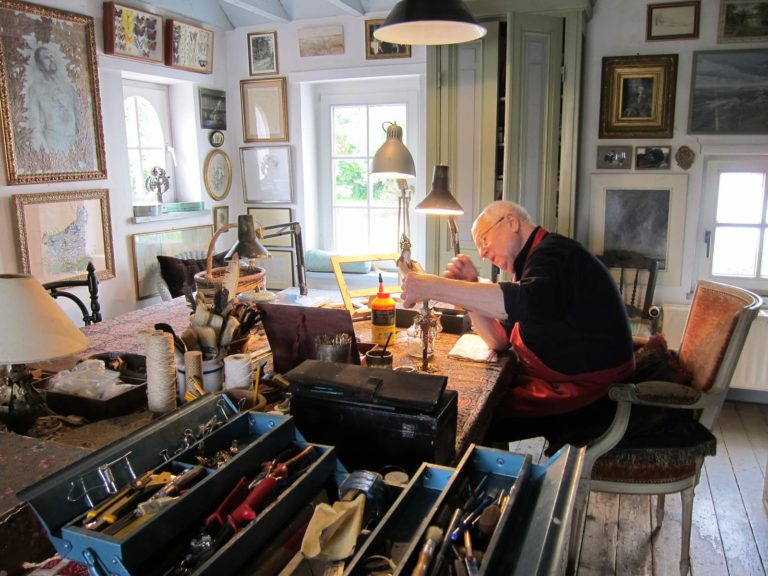 Thierry lives in the city limits of Brussels, in an old village house he bought in the 1970s and transformed its modest interiors into his own Baroque wonderland. Naturally, he has a dedicated room to display his miniature models inside beautiful antique glass cabinets.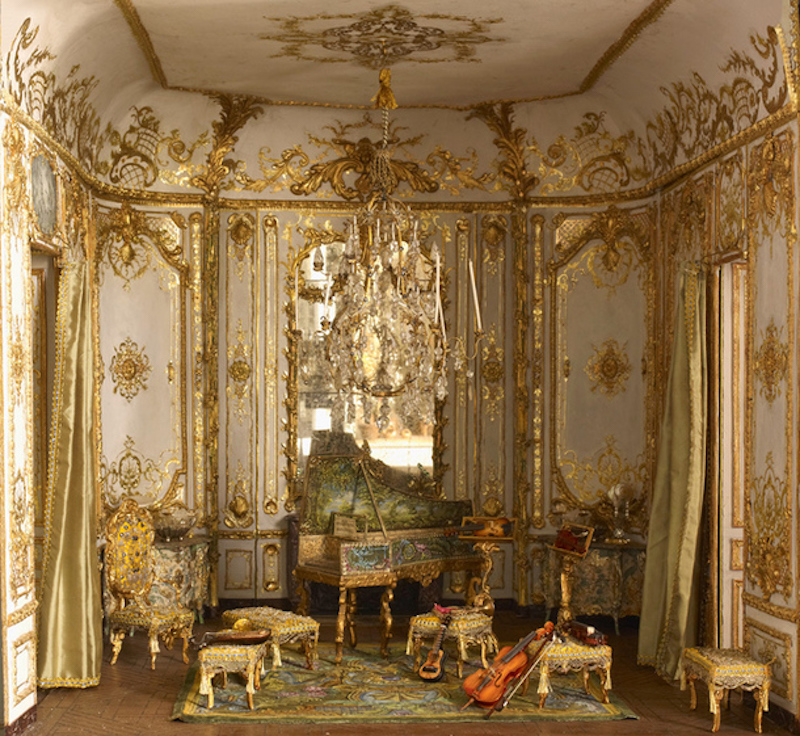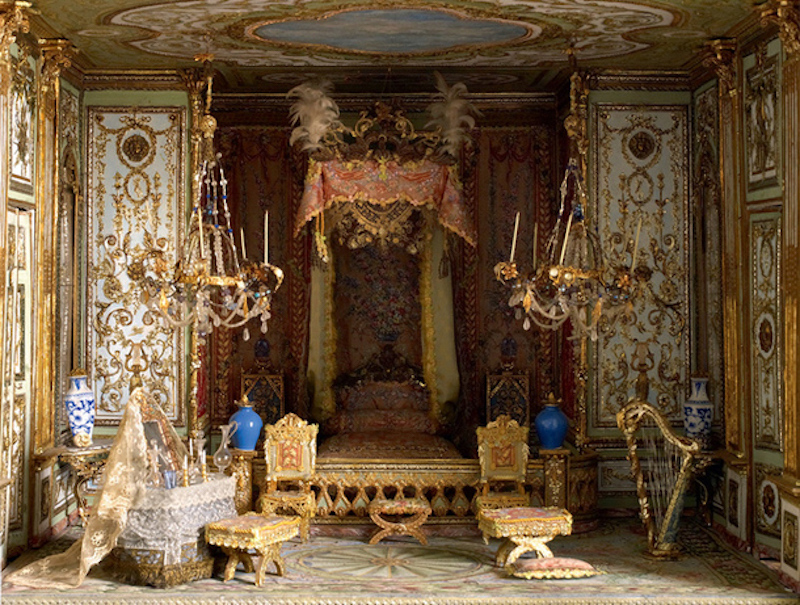 Bosquet has also created his own theatrical Italian garden populated with busts, grotesque heads and ceramic vases. Both his workshop and his garden can be visited by the public on Belgium's annual open house days for private gardens, and the occasional guided visits are available.
More of Thierry Bosquet's world here.