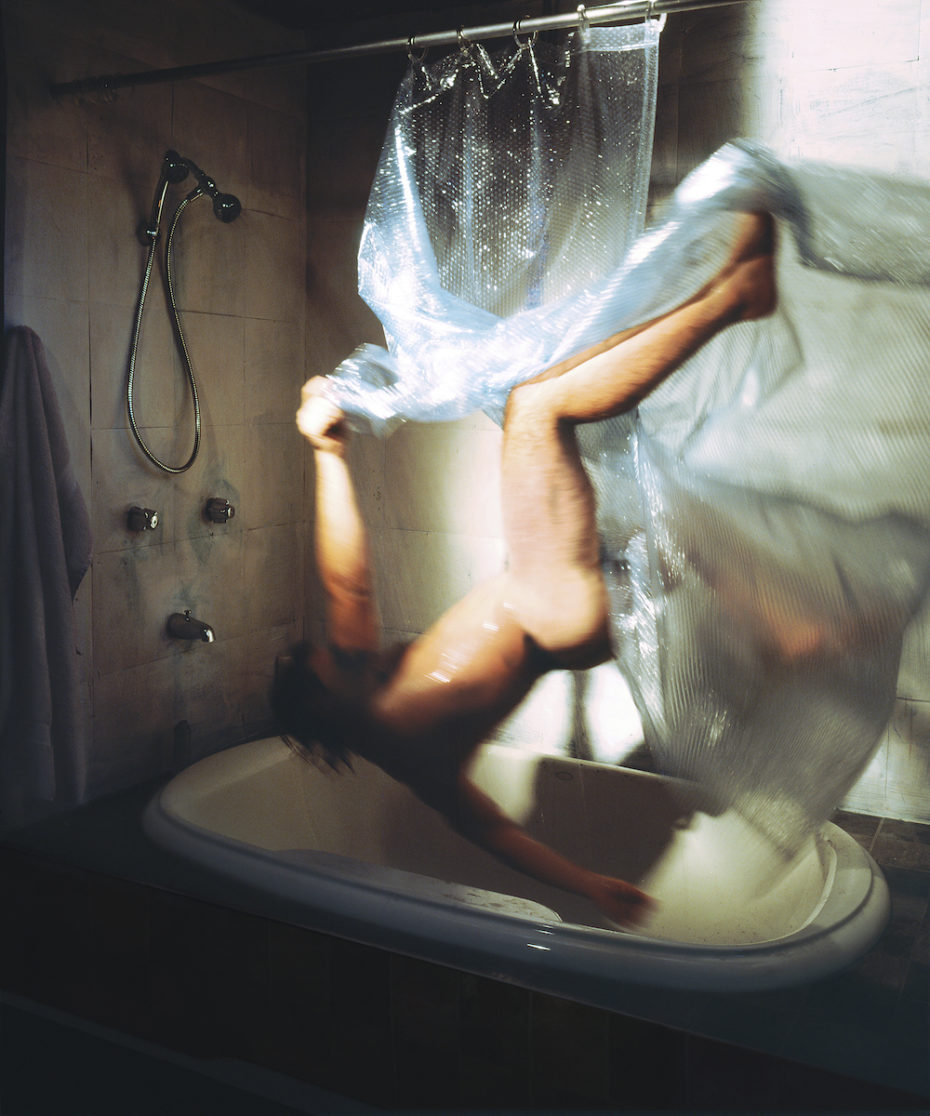 You can almost feel the pain from this picture, can't you? Perhaps an uncomfortable reminder of some close calls of your own in the shower. This is a photograph we've seen doing the rounds over the years on the internet, lingering uncredited in the depths of Tumblr and pasted onto memes over and over. Without a backstory (as is the viral nature of the internet) or an artist's name to explain the deception, we assumed the worst, but now we're pleased to report that the subject of this slippery scenario is indeed very much alive – and has plenty more photographs to stop you in your tracks…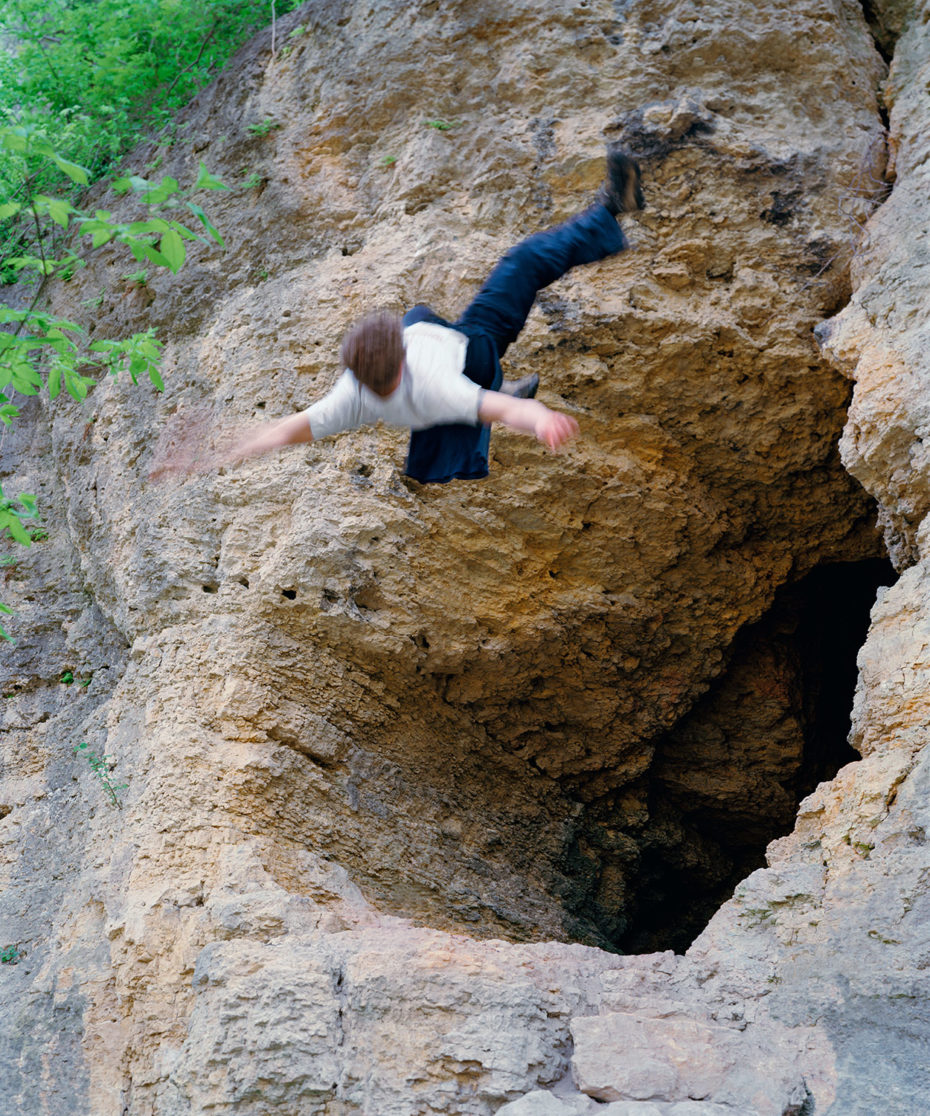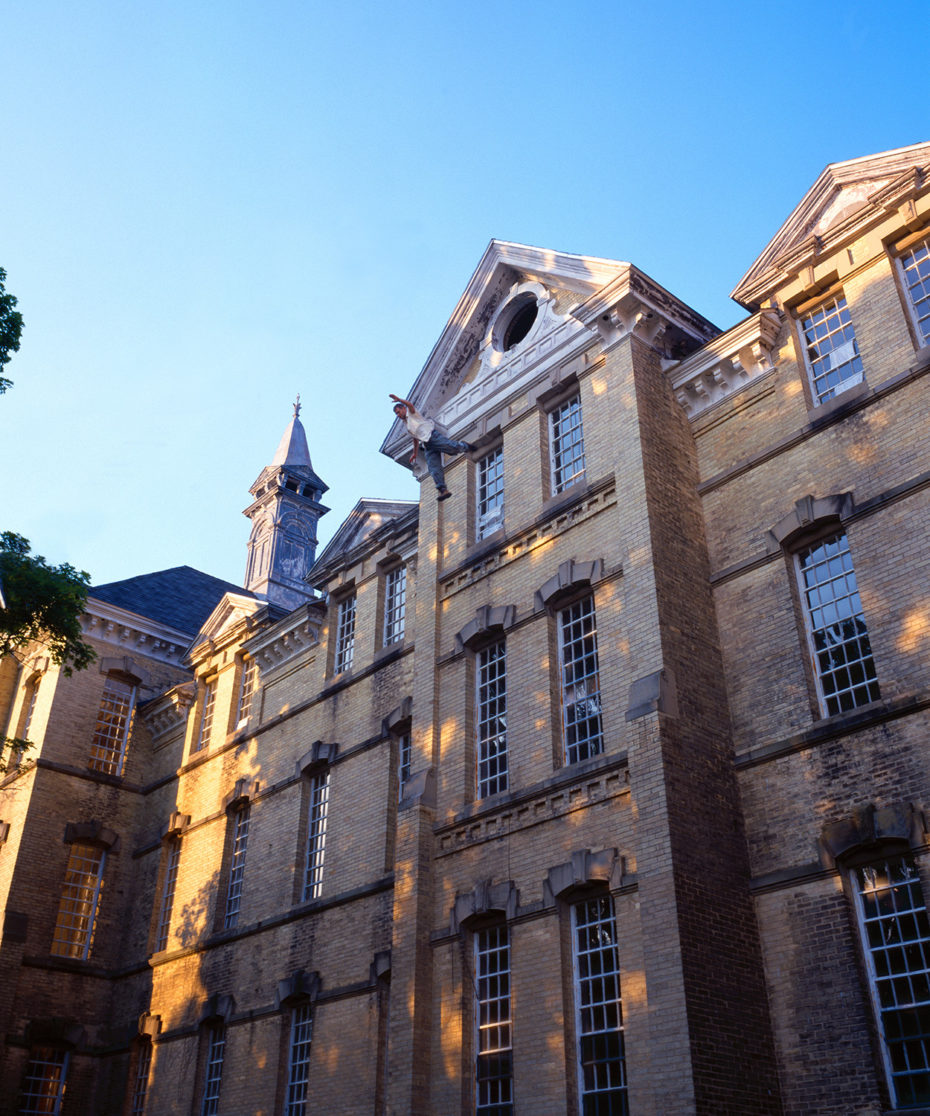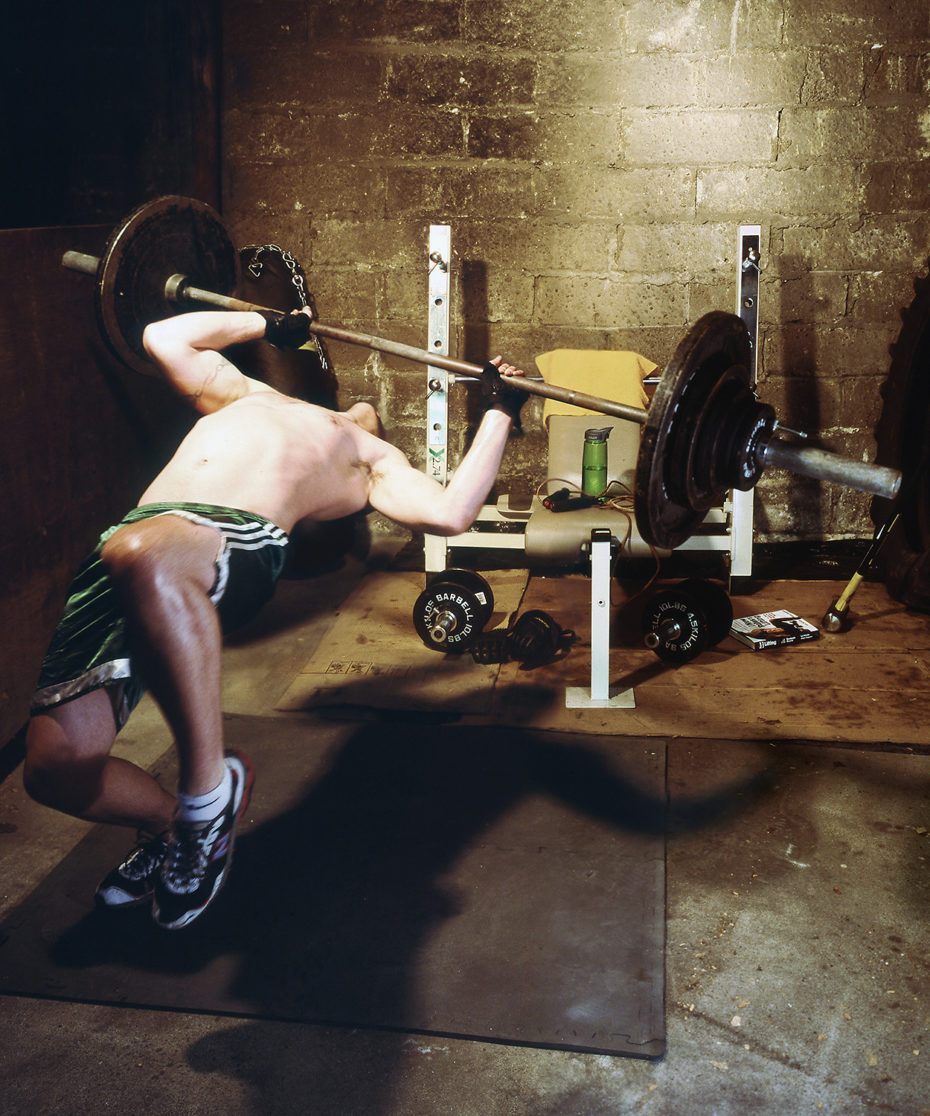 Call it bold, or call it reckless. But whatever you call it, you can't say the art of Kerry Skarbakka doesn't take literal risks. In fact, Kerry has indeed suffered a broken rib for his art. "I ask people: 'Can you press the shutter when I look most compromised?' which often gets a weird reaction."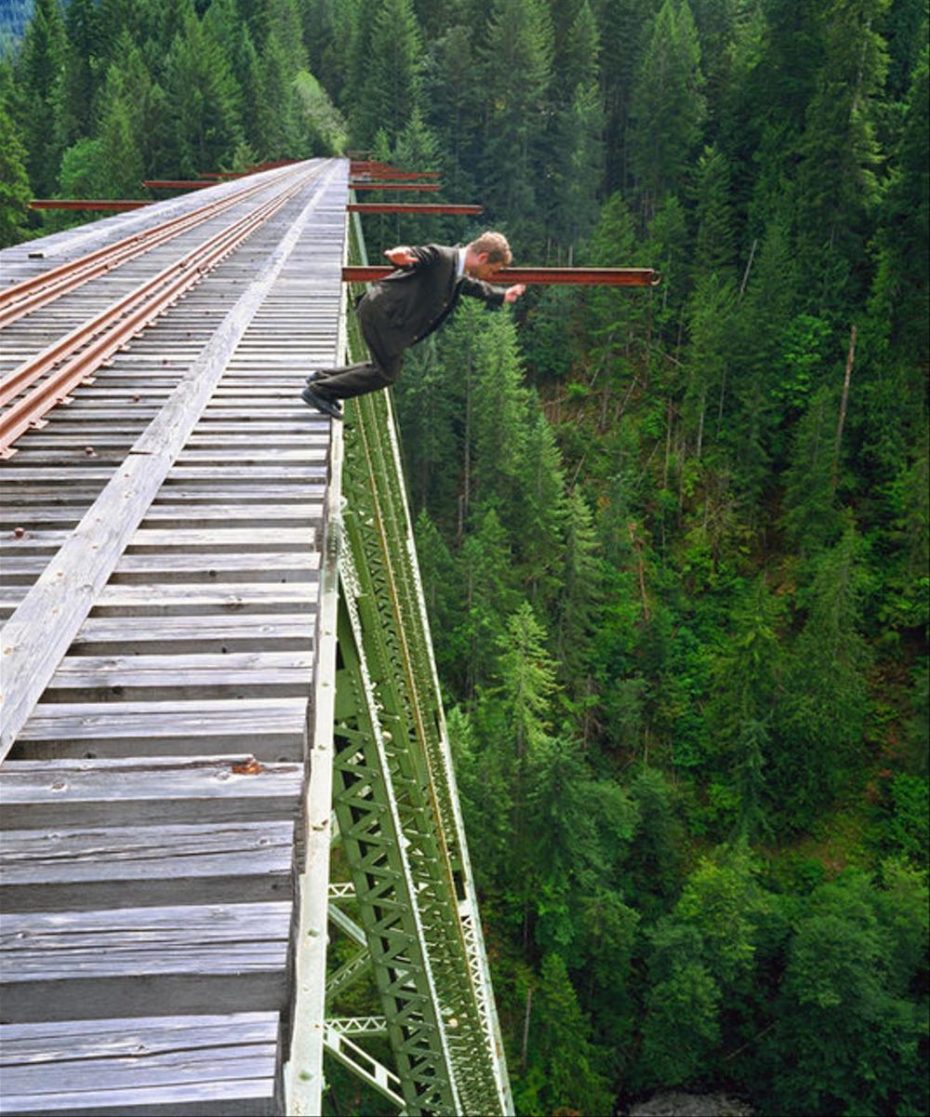 In any given frame, Skarbakka can be seen falling from a bridge, in the bath, or off the side of a building. And it all feels rather apropos with the insanity of 2020's energy…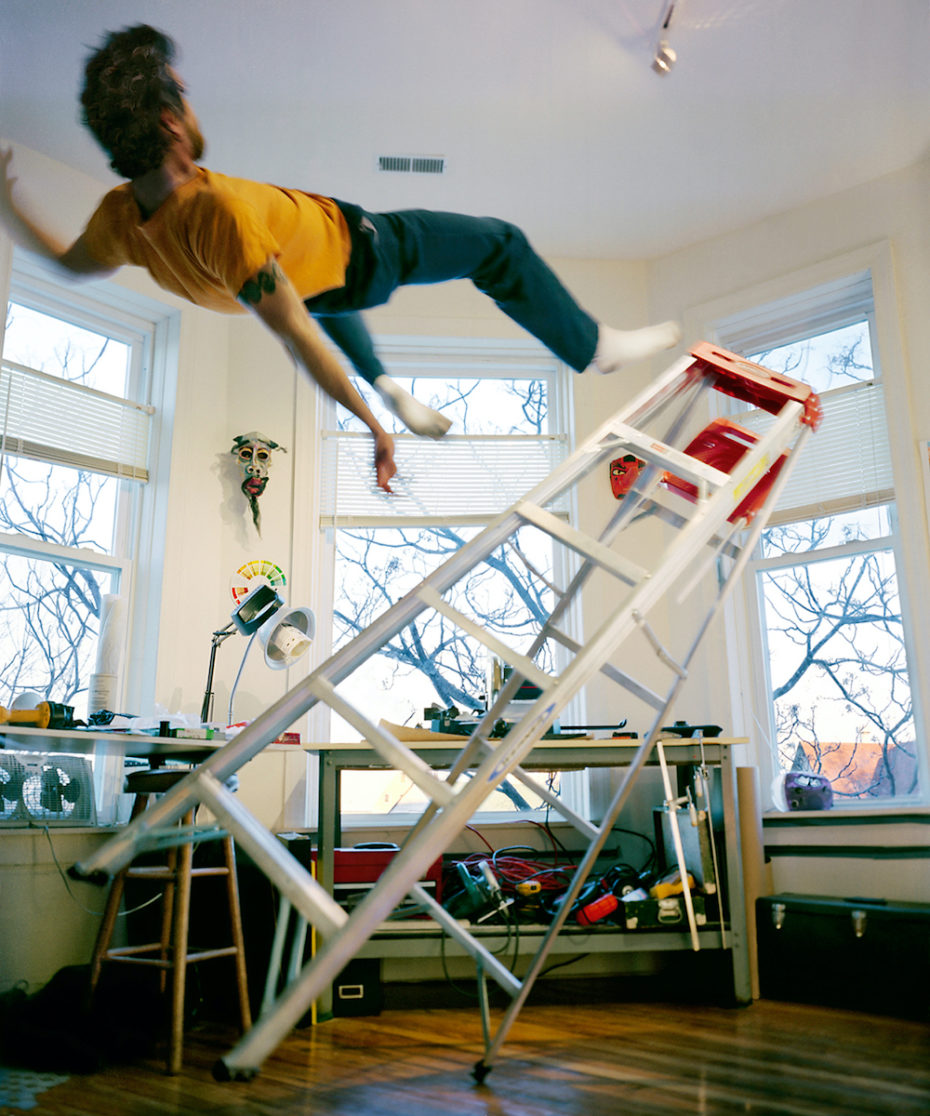 Skarbakka works from Arizona and teaches photography at Oregon State University. "Roughly 20 years ago, the center of Skarbakka's creative practice evolved into daring self-performance-based practices," says the artist's bio about his work, which captures his jaw-dropping physical feats using harnesses or ropes to suspend himself and the tricks of constructed photography to do the rest. Often it's his girlfriend of a passerby that presses the camera button.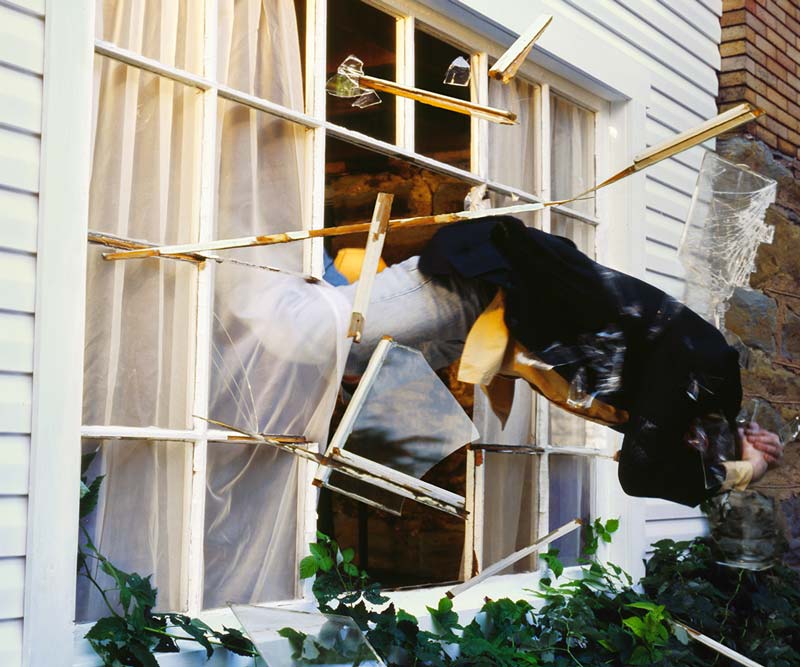 "Other more dangerous-looking images such as [a] bridge fall," he told the Guardian in 2013, "are performed with ropes or crash mats hidden from view or edited out in post-production." He's also cites his passion for martial arts and a background in acting the foundation of his pieces, which carry a kind of cinematic energy and of which he consider himself the director, actor, even set-builder.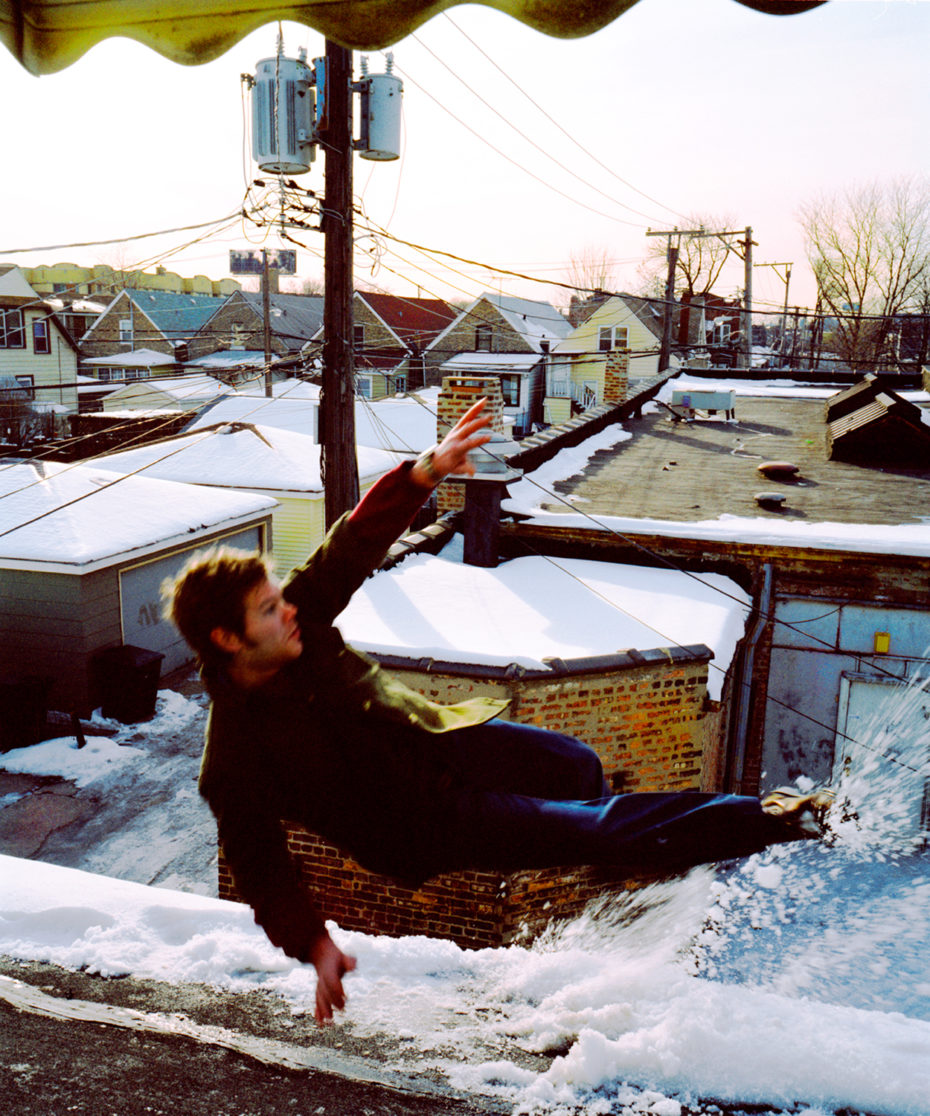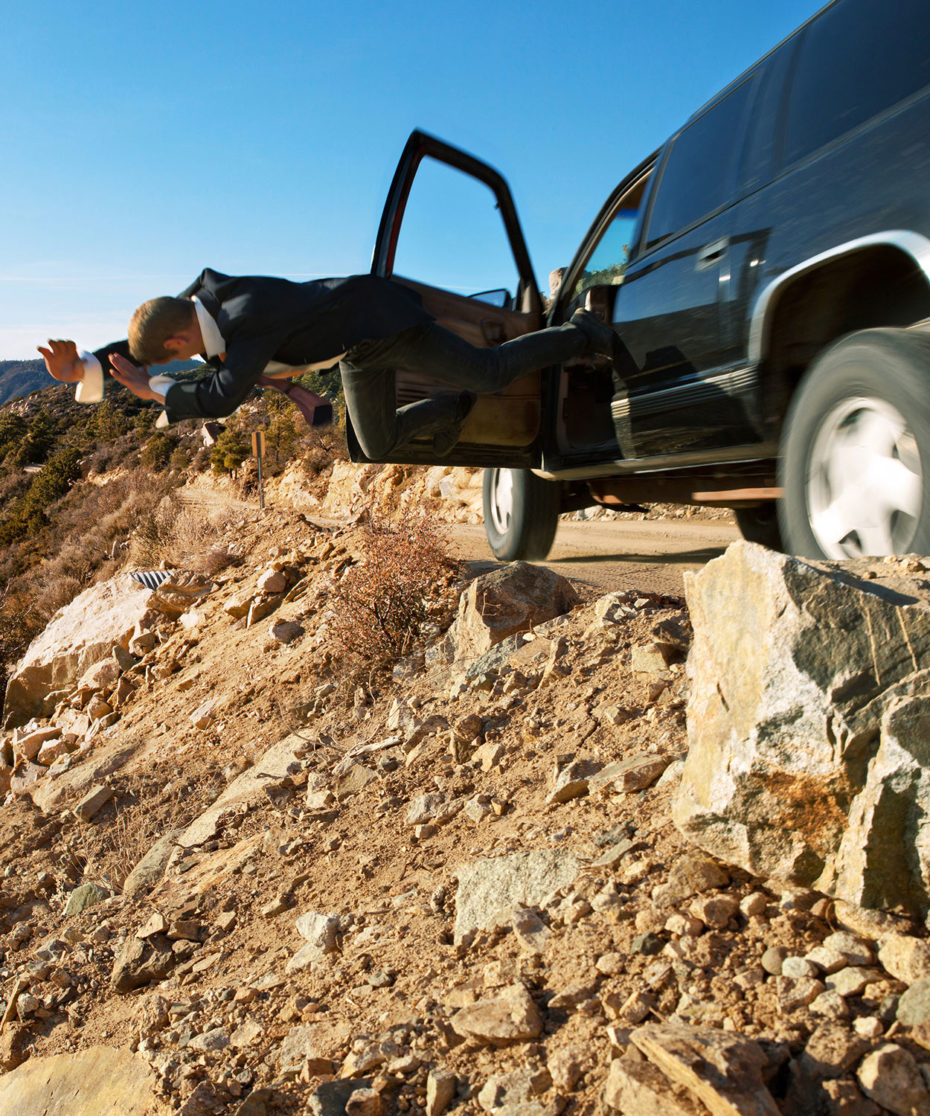 "[His] work investigates themes of instability, confusion, anxiety, masculinity and the existential loss of control," he explains, and "his more recent projects tackle issues of identity and power in the socio-political landscape." In that light, we can perhaps understand his 2000s "Falling Man" images – some of his most controversial works – as a reflection on the incomprehensible loss of 9/11 (rather than a mockery, as some critics posed) which paralleled the loss of his own mother to cancer.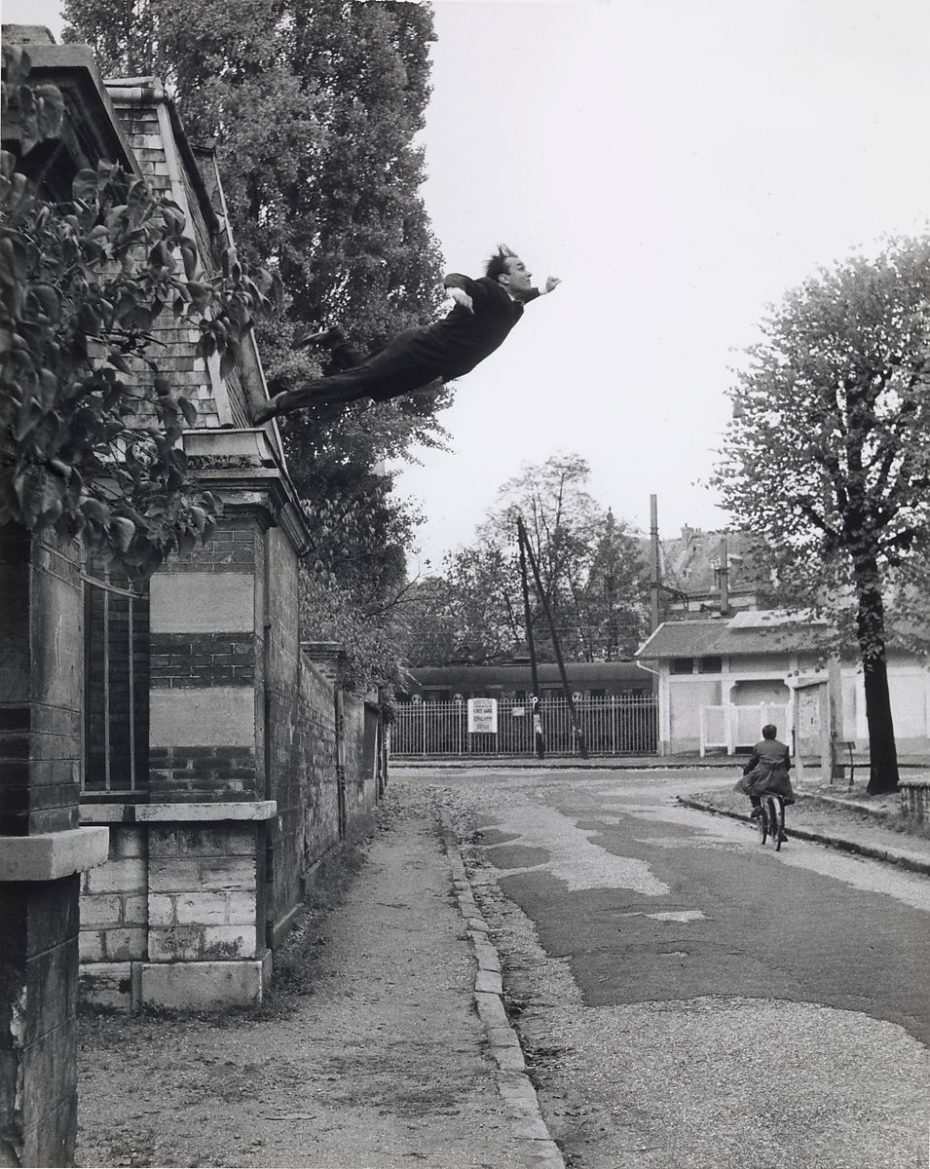 By committing to acts of physical pain, risk, and endurance, Skarbakka continues the legacy of artists past like Yves Klein's "Leap into the Void", and Salvador Dali and Philippe Halsman's "Dali Atomicus":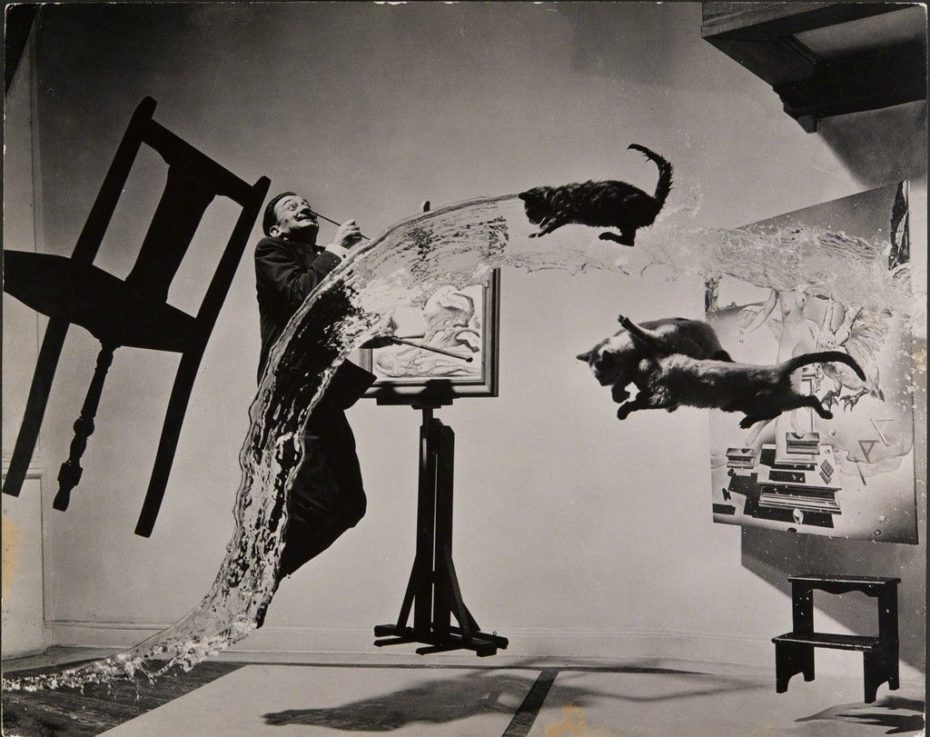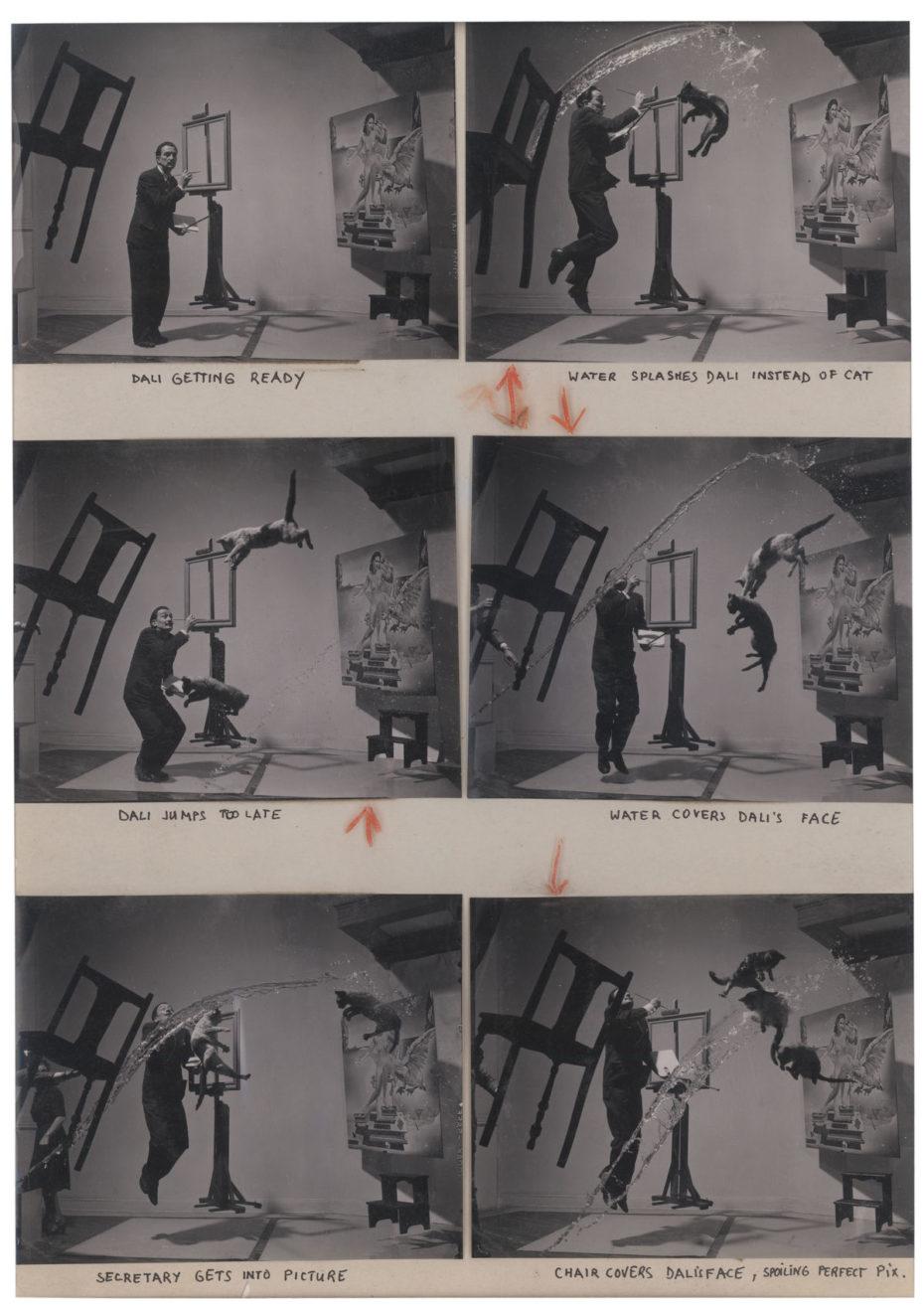 In their own way, the works of all such artists go above-and-beyond to bring us as close as possible into the tangible, visceral nature of their lived experiences.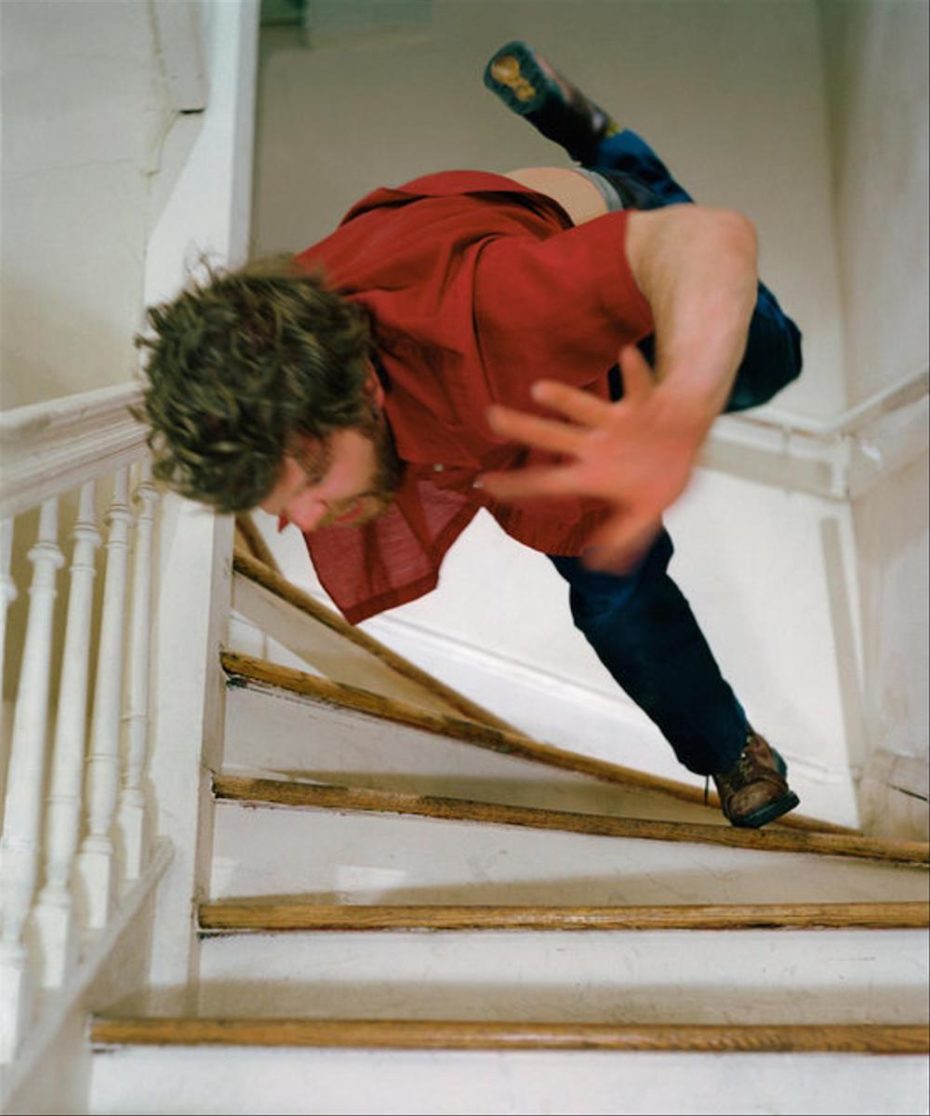 Keep up with Kerry Skarbakka on his website and Instagram.