They say you are what you eat. But what about what you eat with? We love a good bout of antique hunting, from the Paris Flea Market to one-of-kind auctions – and in matters of dishware, "Majolica" officially has our attention. You can spot the curious ceramics by their decorations of fish, fruit, and other living critters. It's such a strange dish aesthetic with roots running all the way from the Renaissance, to the midcentury, and beyond. Still not ringing a bell? Perhaps you know its most contemporary poster child, good 'ole Lettuceware: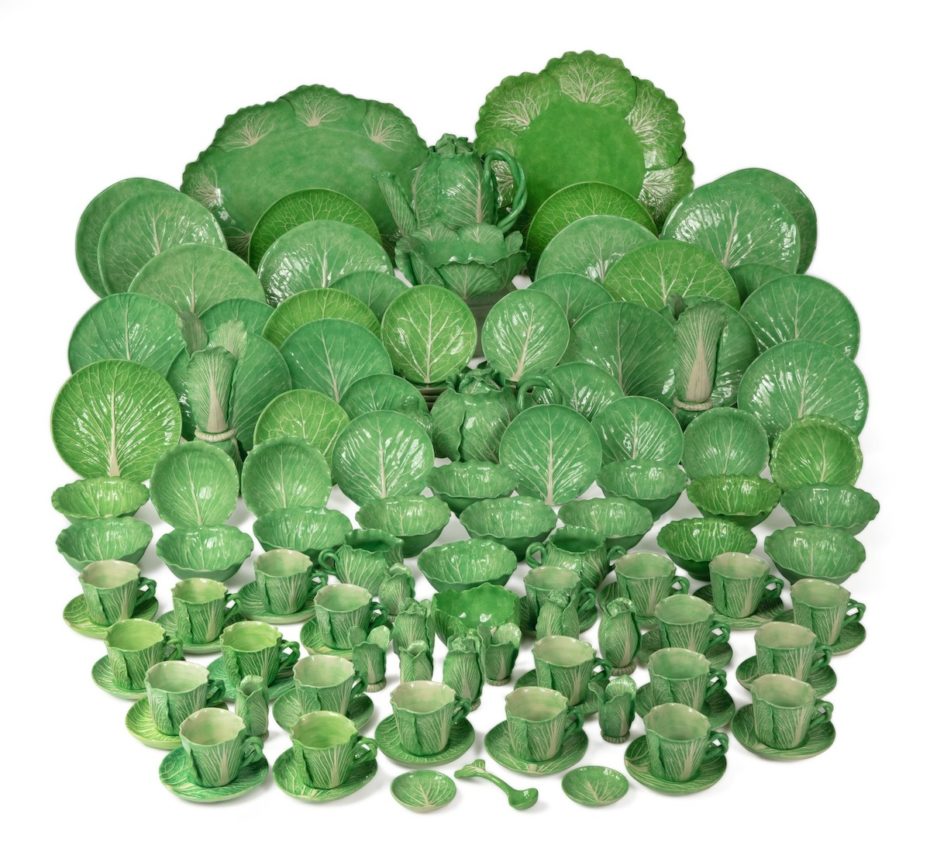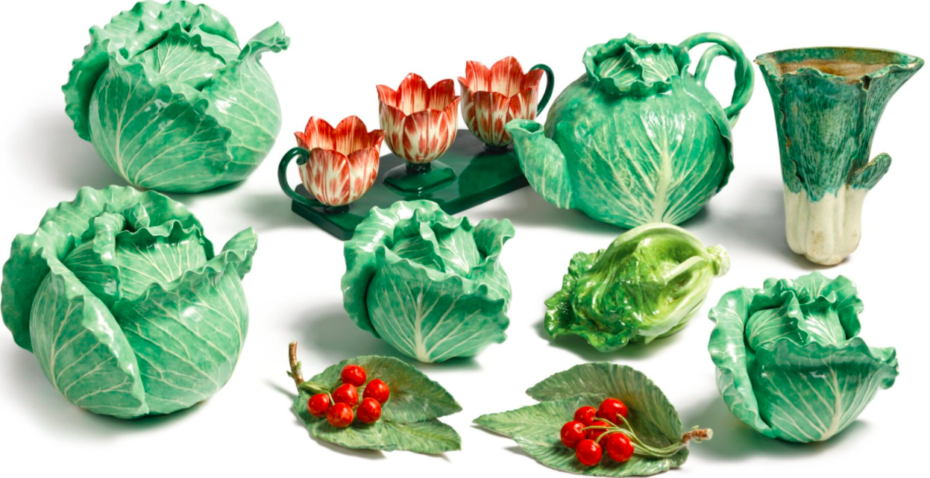 Bless the human who woke up and said, "We need to put a bird on it." In fact, back in the day some artisans actually used live animals to cast their creations.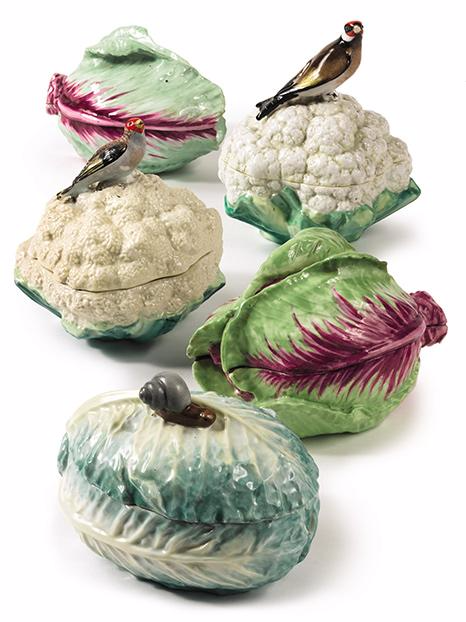 Plates, jugs, platters – there's no limit to the possibilities of the craft, which is prepared by tin-glazing earthenware and firing it a second time to create the deep and brilliant translucent colors specific to majolica.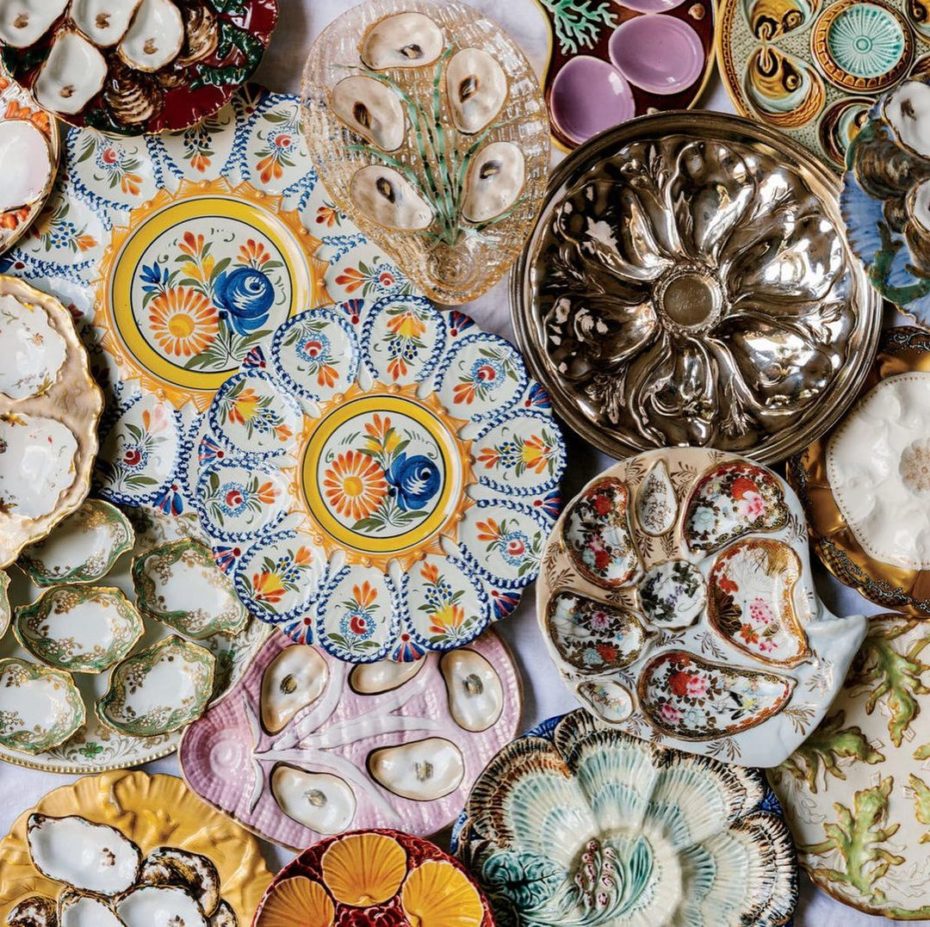 The pottery technique is believed to have originated in the Middle East in the 9th century and made its way to Italy via the Spanish Isle of Majorca in the 13th century. The Italians called it "Maiolica" after the island, and put their own spin on the craft, adapting it to their own culture and traditions.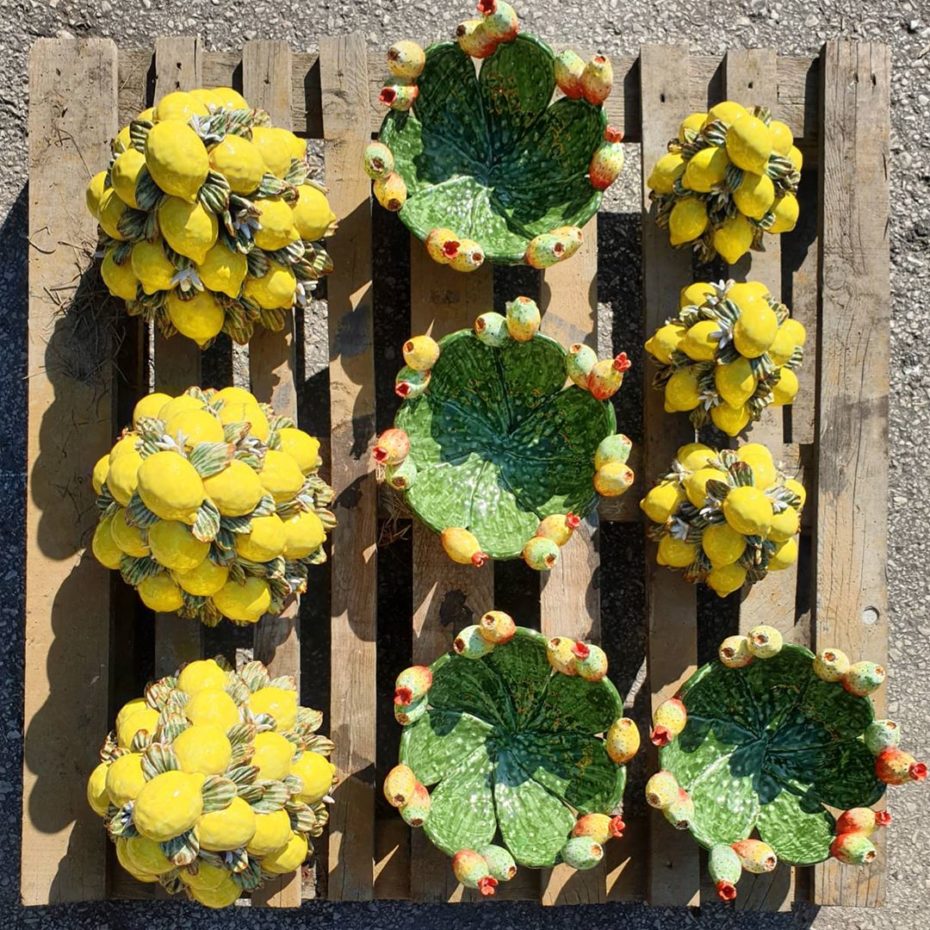 Sicily in particular became a major hub for production. Italian governments heavily encouraged production – as in, offered not only tax breaks but citizenship-level encouragement. The style is still considered highly fashionable in Italy today, most recently adopted by the controversial fashion house Dolce & Gabbana as part of its signature style and iconic prints. It has also influenced contemporary collections by Tory Burch, Christian Lacroix, and others.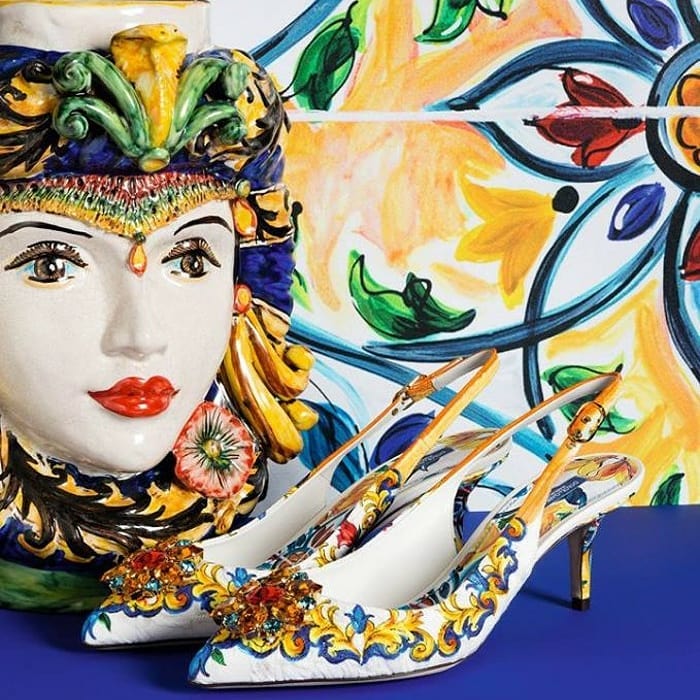 Majolica is perhaps the most commonly associated with Italy, but was also noticeably popular in France, the Netherlands (and finds familiar company in the Mexican craft of talavera, which features fantastically decorated, glazed earthenware).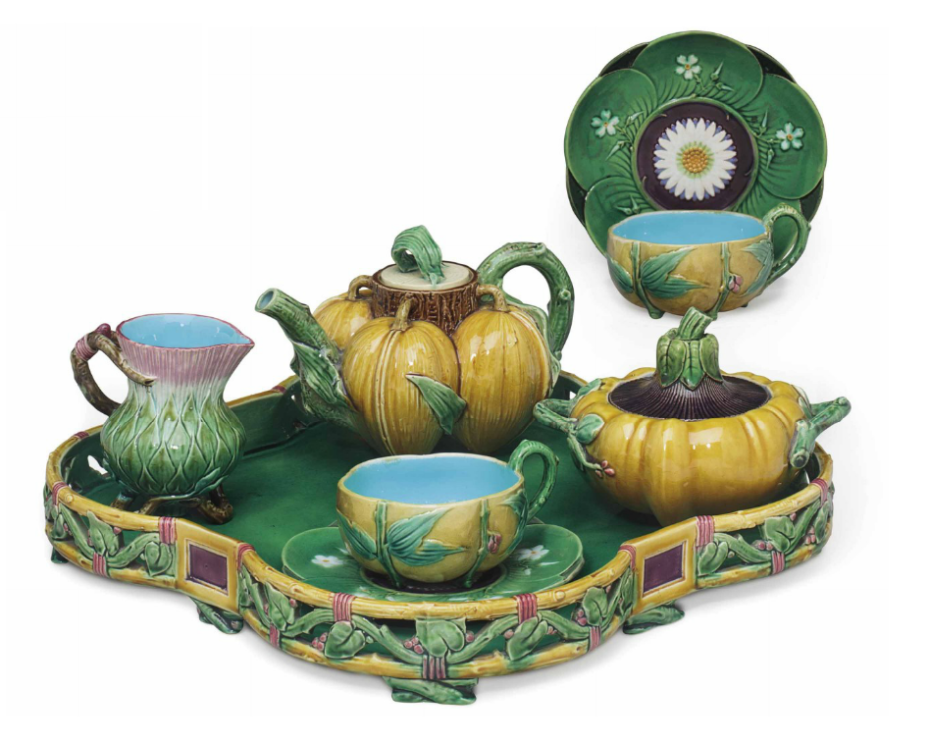 The Victorians, as lovers of all things eccentric, took the aesthetic to new heights with a vegetable-animal-mineral twist. Using a slightly simpler process, brightly coloured, hard-wearing, inexpensive wares were mass-produced in naturalistic style from the end of the 19th century, and now here we are, hundreds of years later. Cabinets filled with faux-corn.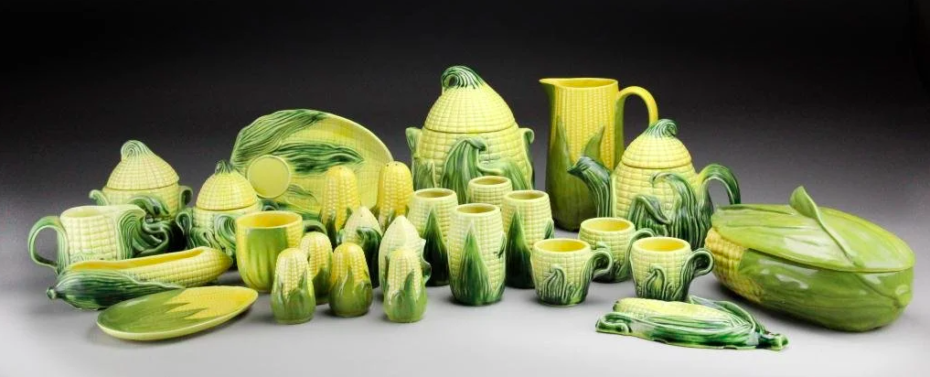 In the 1950s, reinventions of mouthwatering majolica were popularised by designers like Dodie Thayer, whose lettuce creations were sought after by the likes of Jacqueline Kennedy Onassis….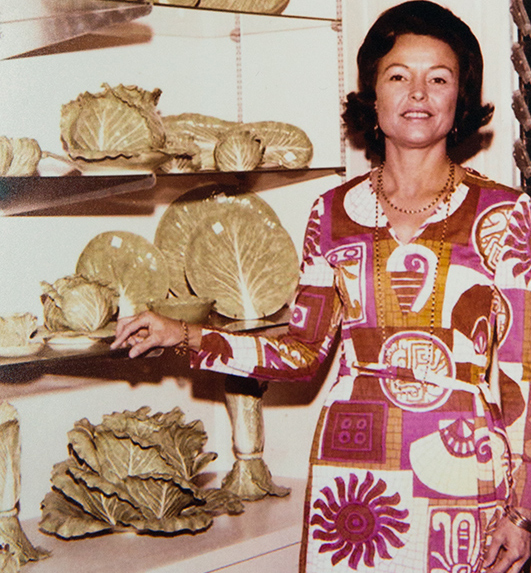 These days, you can find majolica – both functional, and purely decorative on a more sculptural level – at relatively accessible price points on eBay, Etsy, 1stDibs and others. It's sometimes painfully kitsch, but we're calling it a veritable mood right now.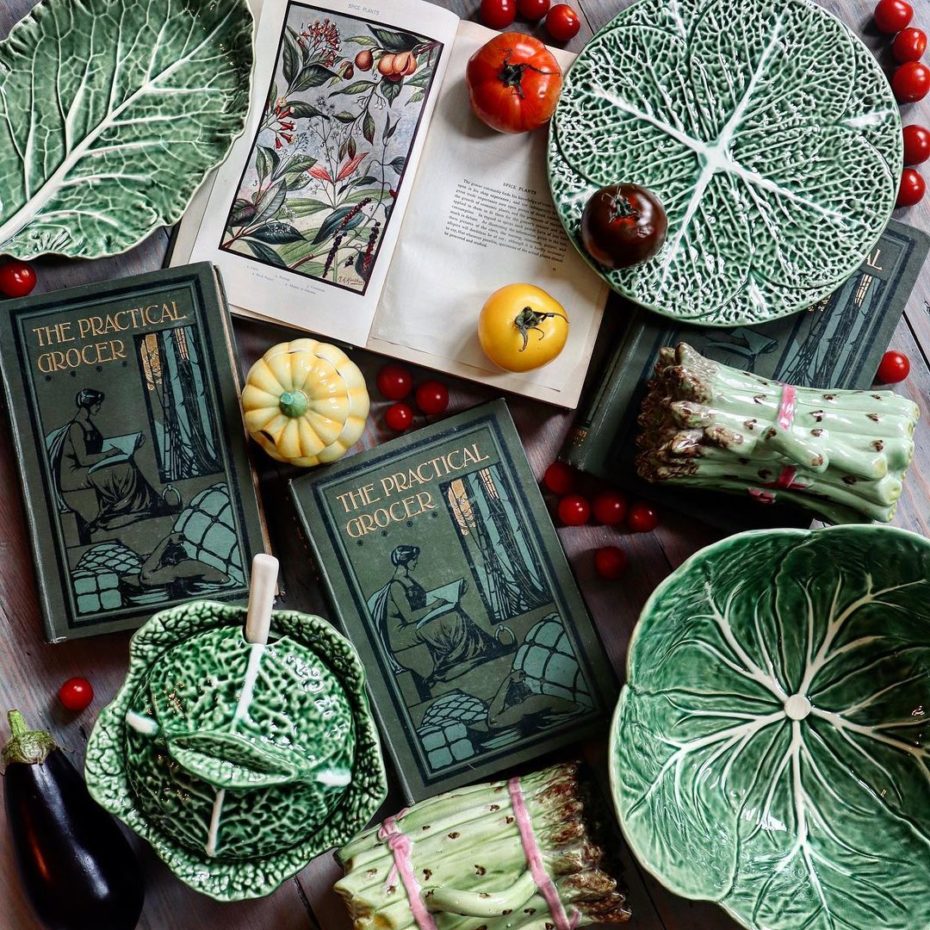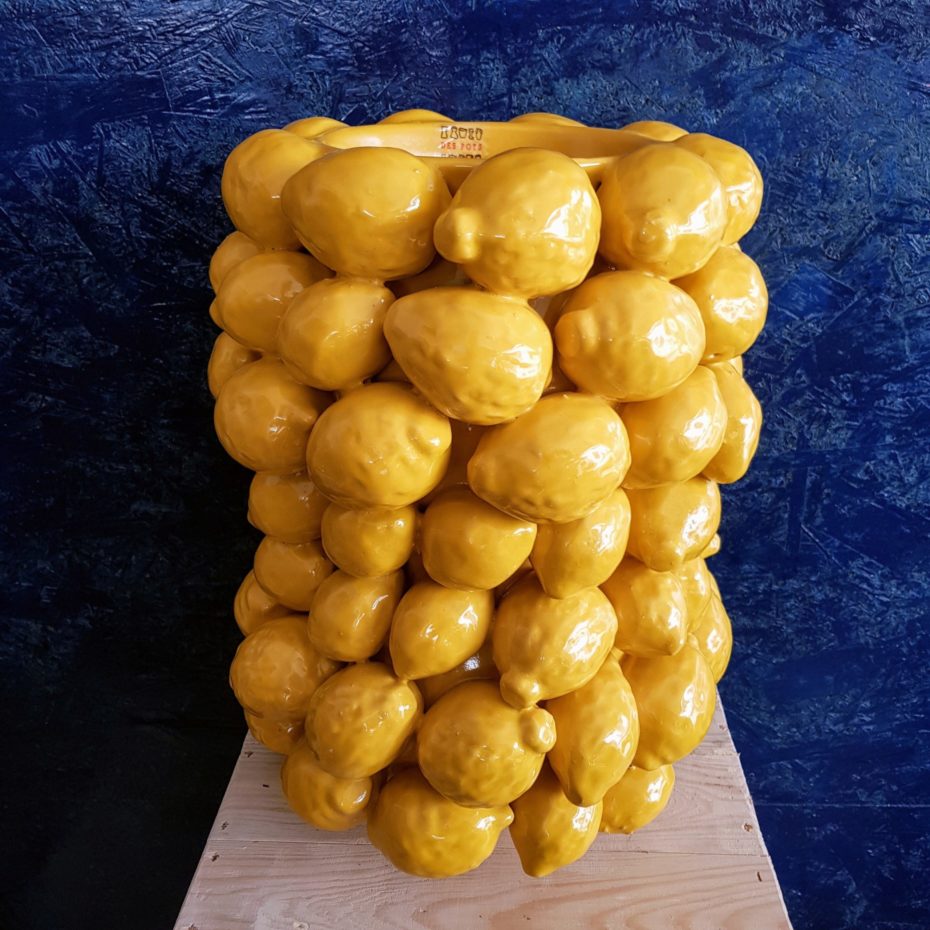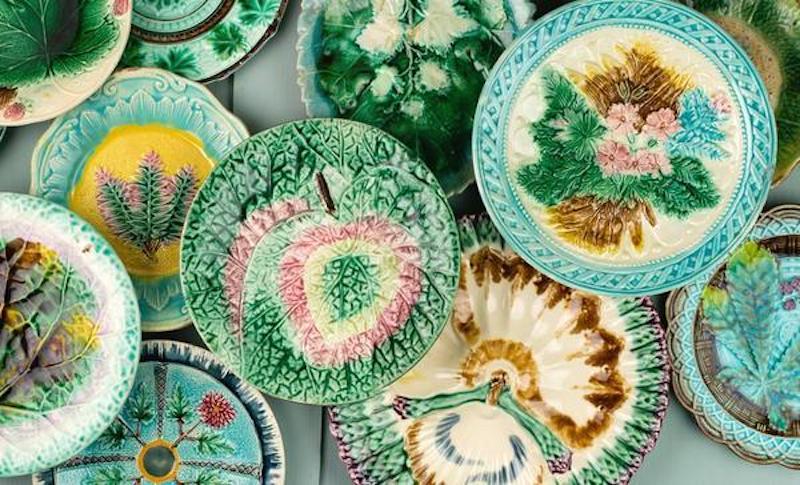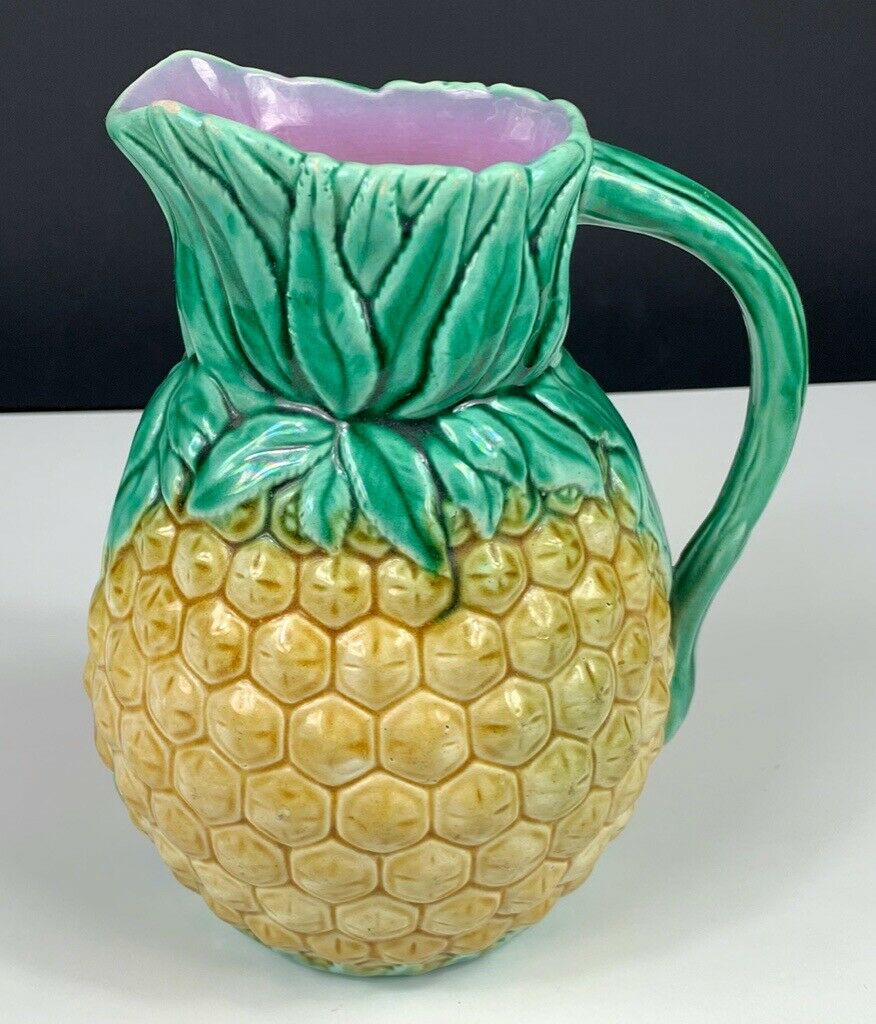 In these surreal times where the excitement of dining out is being snatched away from us, perhaps its time to inject a little absurdity into our dishware again? Maybe a giant glazed cabbage as the table centrepiece is exactly what we need to make dining at home feel just a little more special.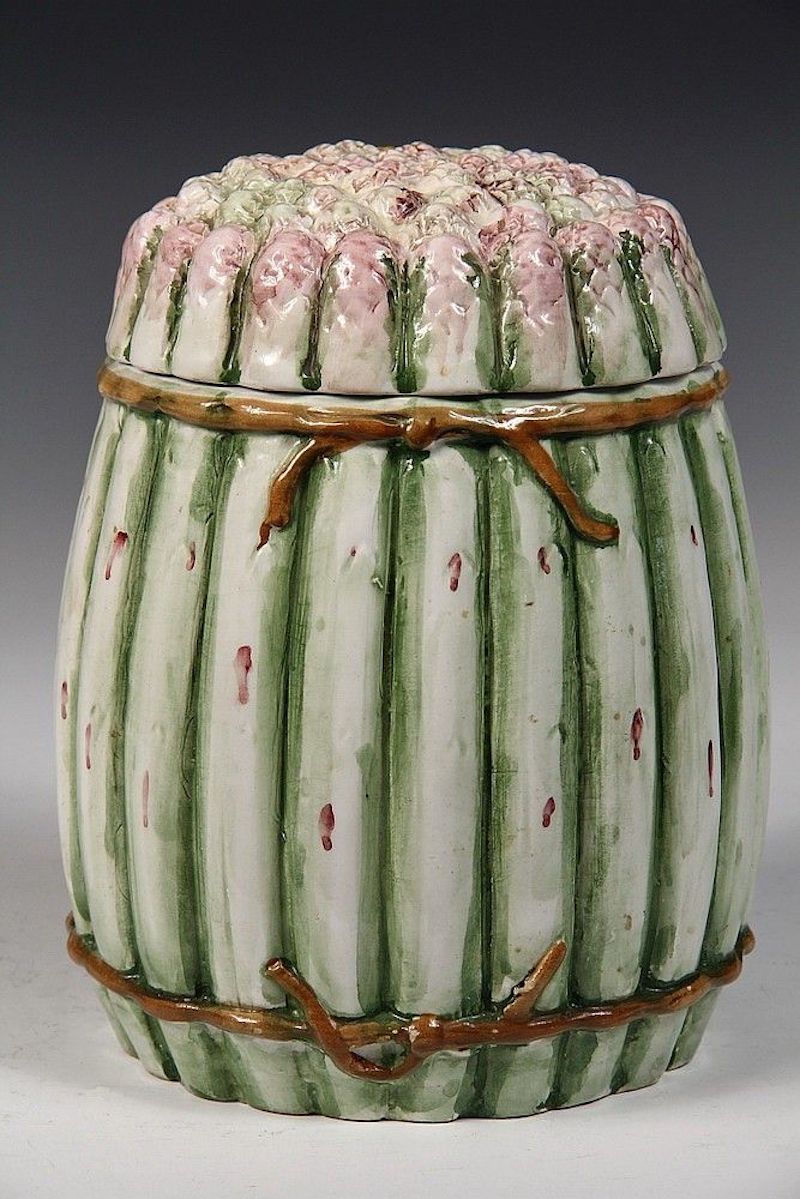 What do you make of the oh-so-meta aesthetic? Cool and kitsch? Creepy? Let us know in the comments!