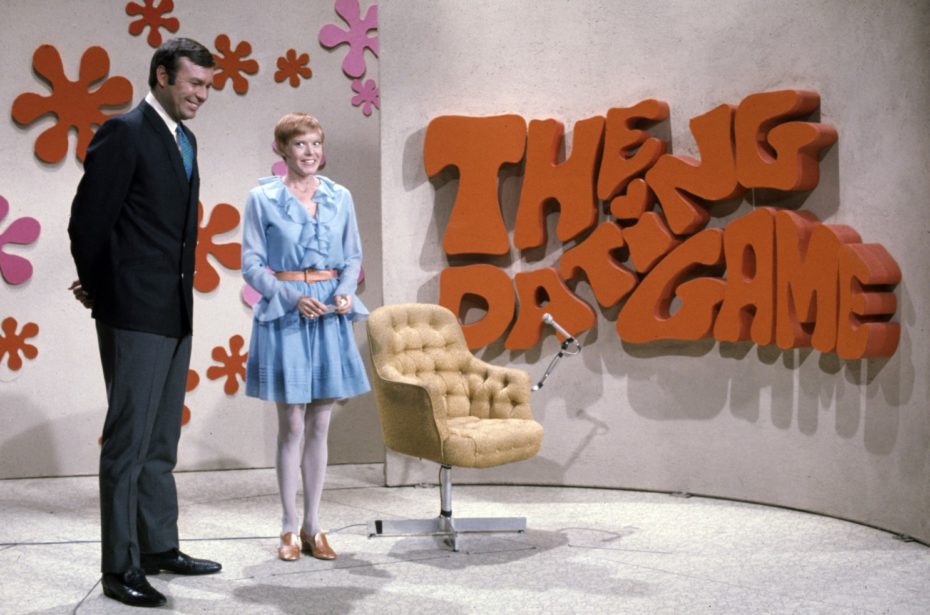 So Valentine's Day is going to be a little different this year, but can we really remember a time when taking someone out for dinner on the 14th of February didn't feel awkward, cheesy and generally kind of awful? Conveniently, we're all seemingly living in a virtual world this time around, so when you're sending out your anti-Valentines greetings from the safety of your couch this weekend, we've put together a batch of appropriately awkward vintage throwbacks to include in your e-cards.
1. Steve Martin on the Dating Game in 1968
Any vintage episode of The Dating Game will go down with the baby boomers, but they may particularly enjoy the one featuring a 23 year-old Steve Martin. This may be the first time you've ever seen Steve Martin with brown hair, so take a deep breathe…
2. "Married to the Eiffel Tower", a 2012 documentary about women who fall in love with objects
For your Paris obsessed friends…
3. Video Dating, 1987
Before eHarmony, singles were delivering the video equivalent of a Tinder bio for a matchmaking service.
Oh and by the way, many of these guys are in their 70's now. Just remember that when you see a "sweet" little old man on the street.
4. Fabio: A Time For Romance (1993)
Ladies, you're welcome.
5. Singled Out Episode from 1996
There's always that one television show that makes a generation cringe with embarrassment. I'd say this one does it for the 90s kids.
6. Dating According to the US Navy
More baby boomer nostalgia, this US Navy training film from 1967 sought to educate young naval officers on proper dating etiquette in the hopes that they could learn to "succeed with brunettes".
They also made a similar dating etiquette film for women entering the military in the 1970s…
7. Match Yourself to a Celebrity! (1992)
For your unlucky-in-love friend with a good sense of humour…
8. Mystery Date! (1960s)
And here's a bonus for the friend you keep offering to set up on a blind date…
There a guy on Youtube who played and reviewed this 1960s board game.



9. Nineties game show "The Big Date" featuring Jon Hamm
This one goes out to all the Mad Men fans out there…
10. What to do on a Date (1950)
Sure to bring back memories for gran and gramps…