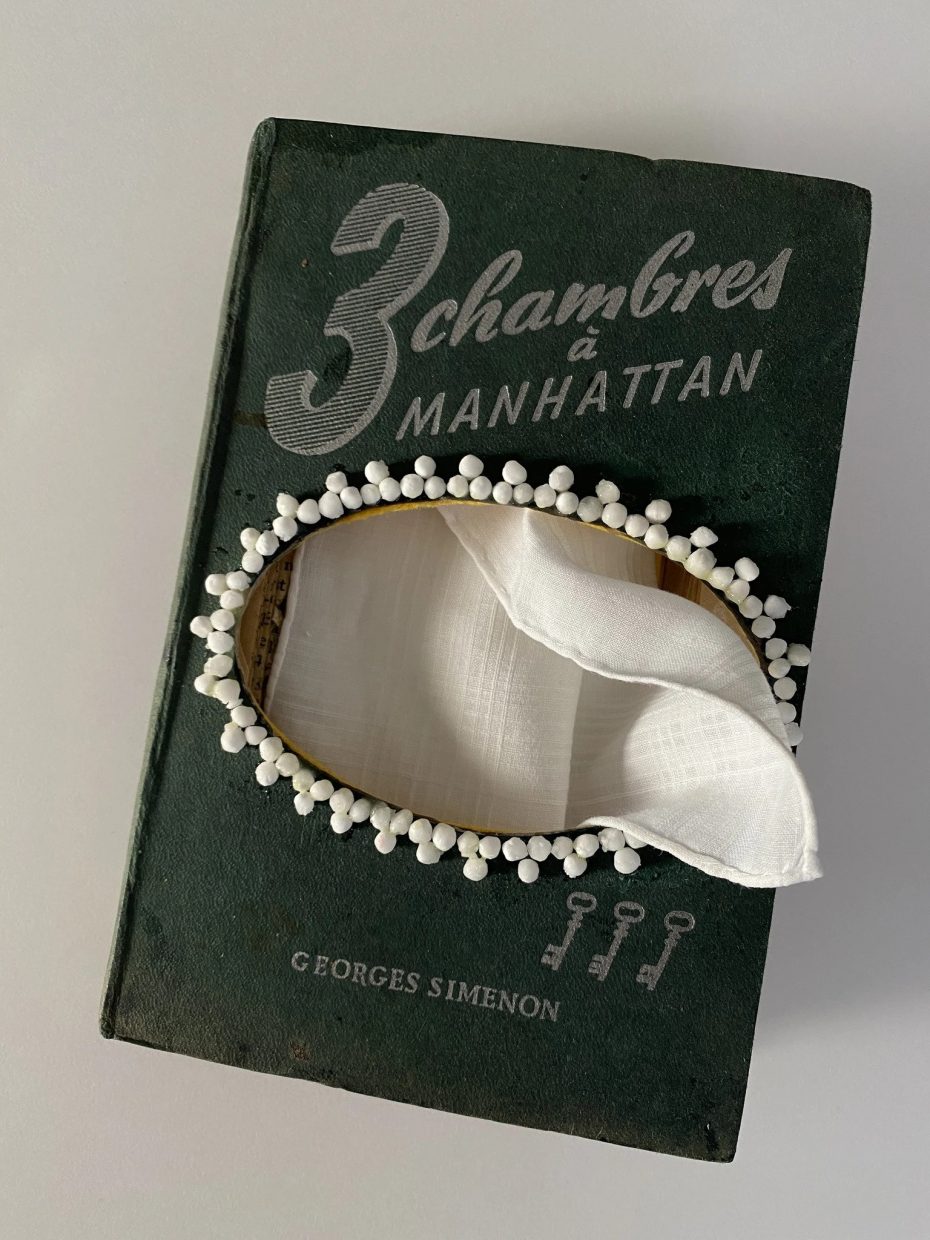 Every now and then, you can stumble upon something that stops you in your Instagram-scrolling tracks. For us, it just so happened to be a collection of unloved vintage books that have found novel purpose thanks to Parisian artist Inès Mélia … as one-of-a kind hanky holders.
But don't tell me a book has never made you reach for a tissue!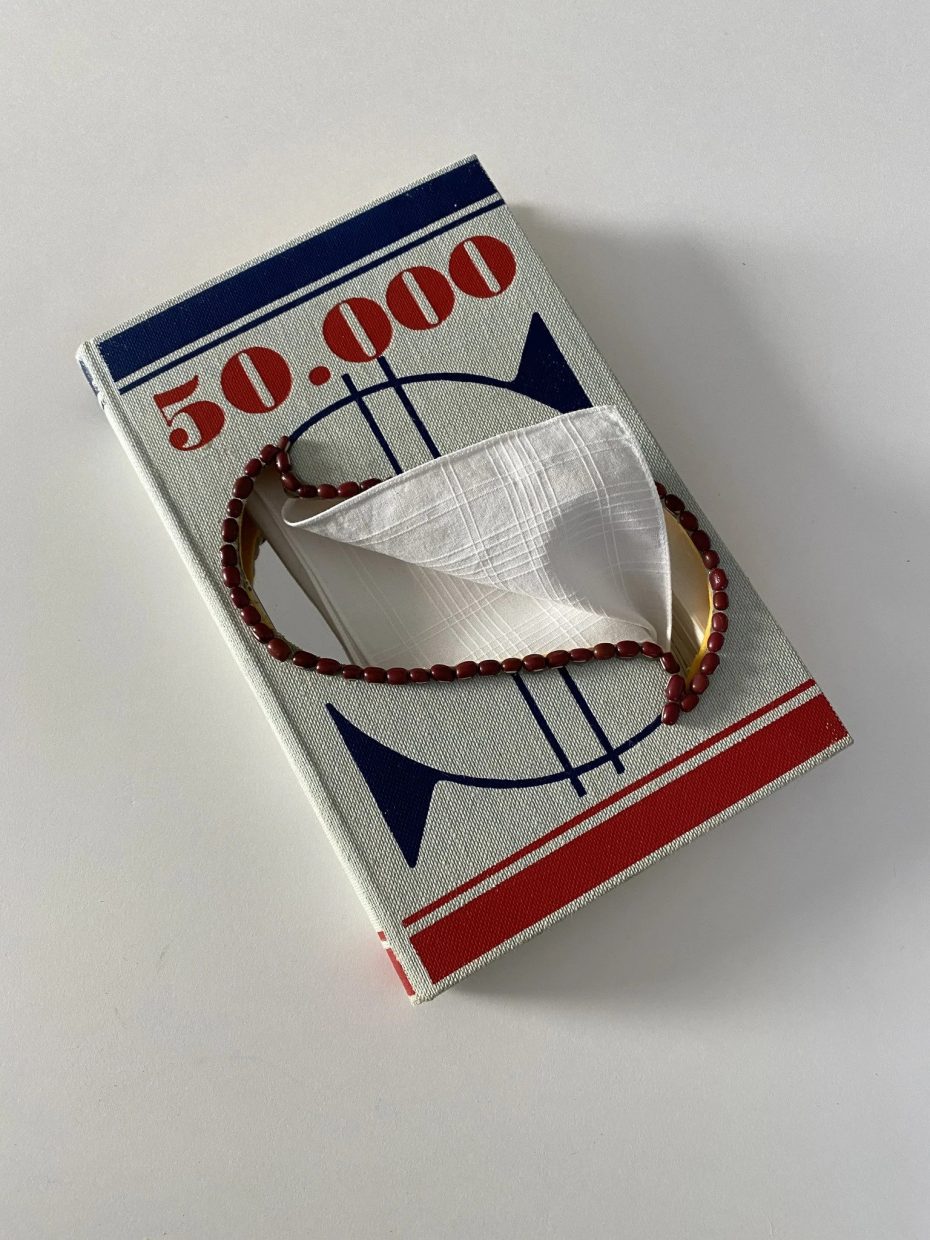 Inès grew up in the south of France and came to Paris as an art student. She was quickly pulled into the world of DJing and also became a muse to fashion houses like Chloé, but art was always her first true love. During the pandemic, Mélia's experimental creations first made their way onto our radar. First with her cheese-inspired ceramic candlesticks (which we'll show you a little further on) and most recently, her charming tissue books.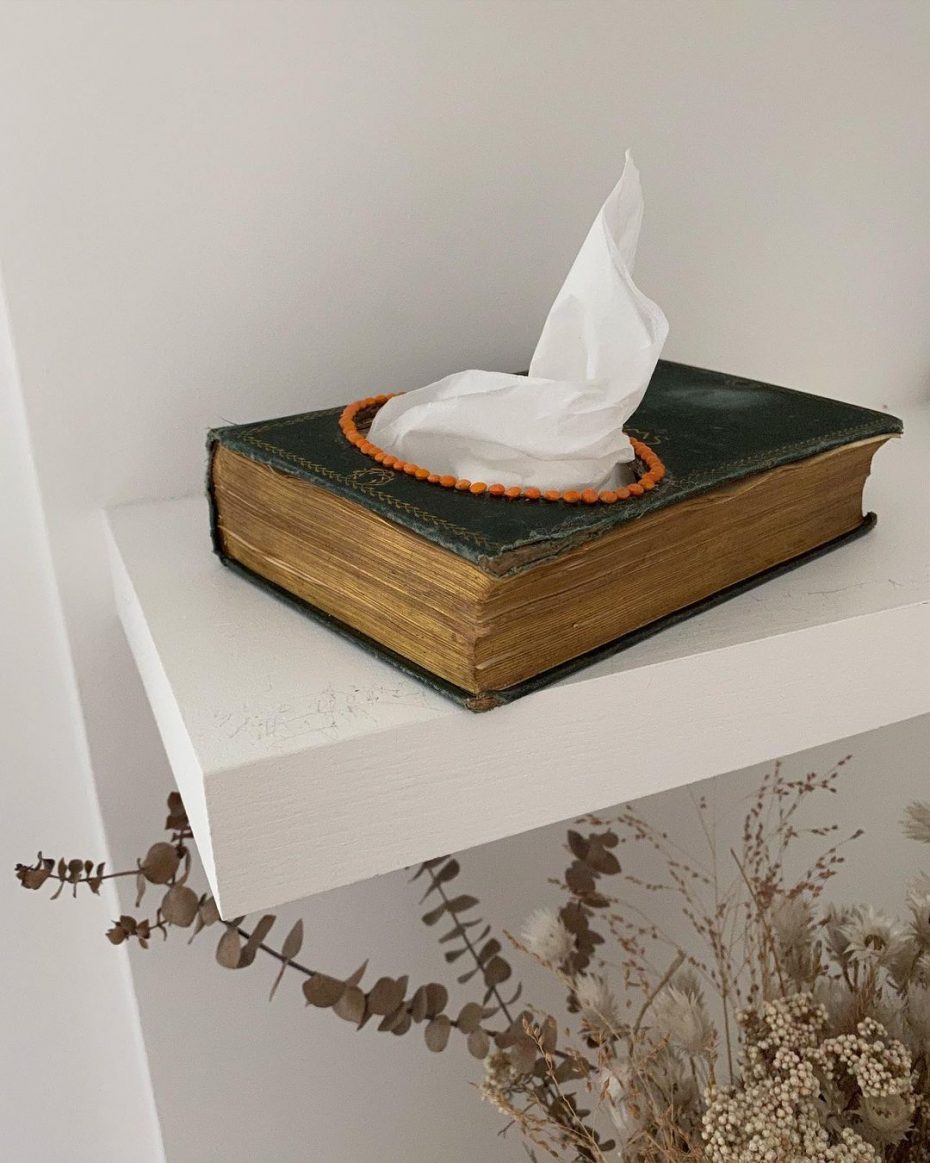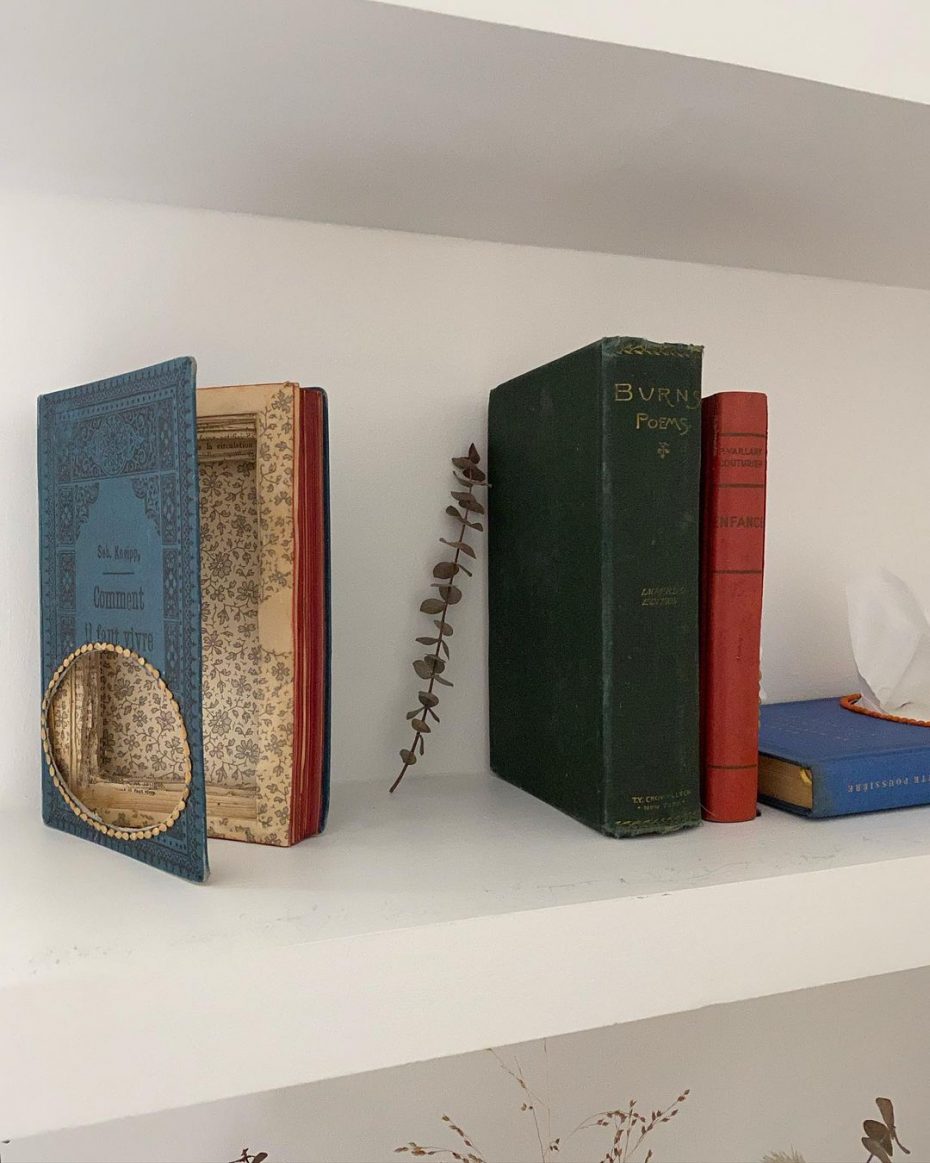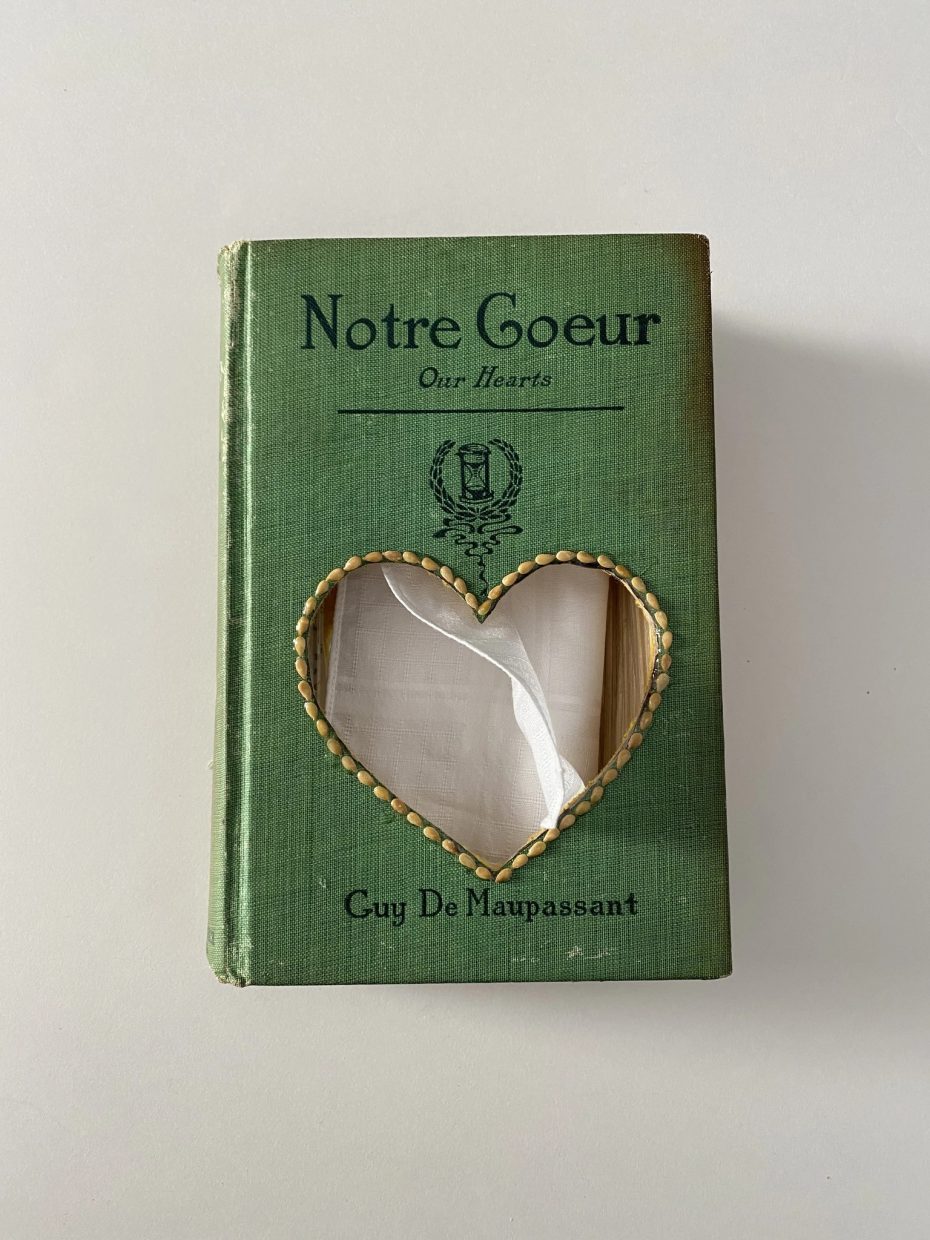 From abandoned books found on the streets of Paris, to one-of-a-kind sculptures in their own right, the covers are decorated with seeds or small materials found in everyday life. Inside the Tissue Book, a fabric handkerchief is embroidered with a sentence; a last vestige from its pages.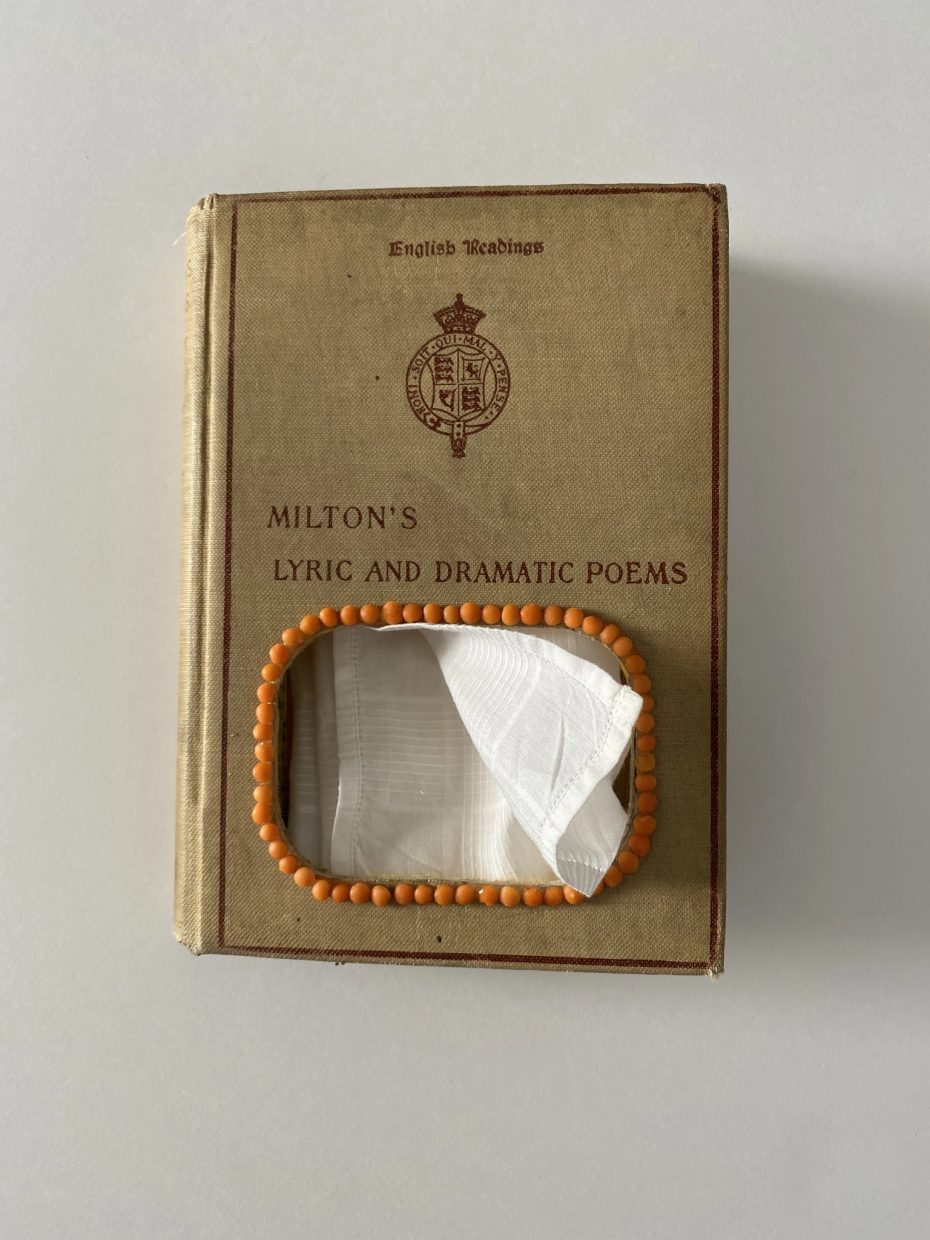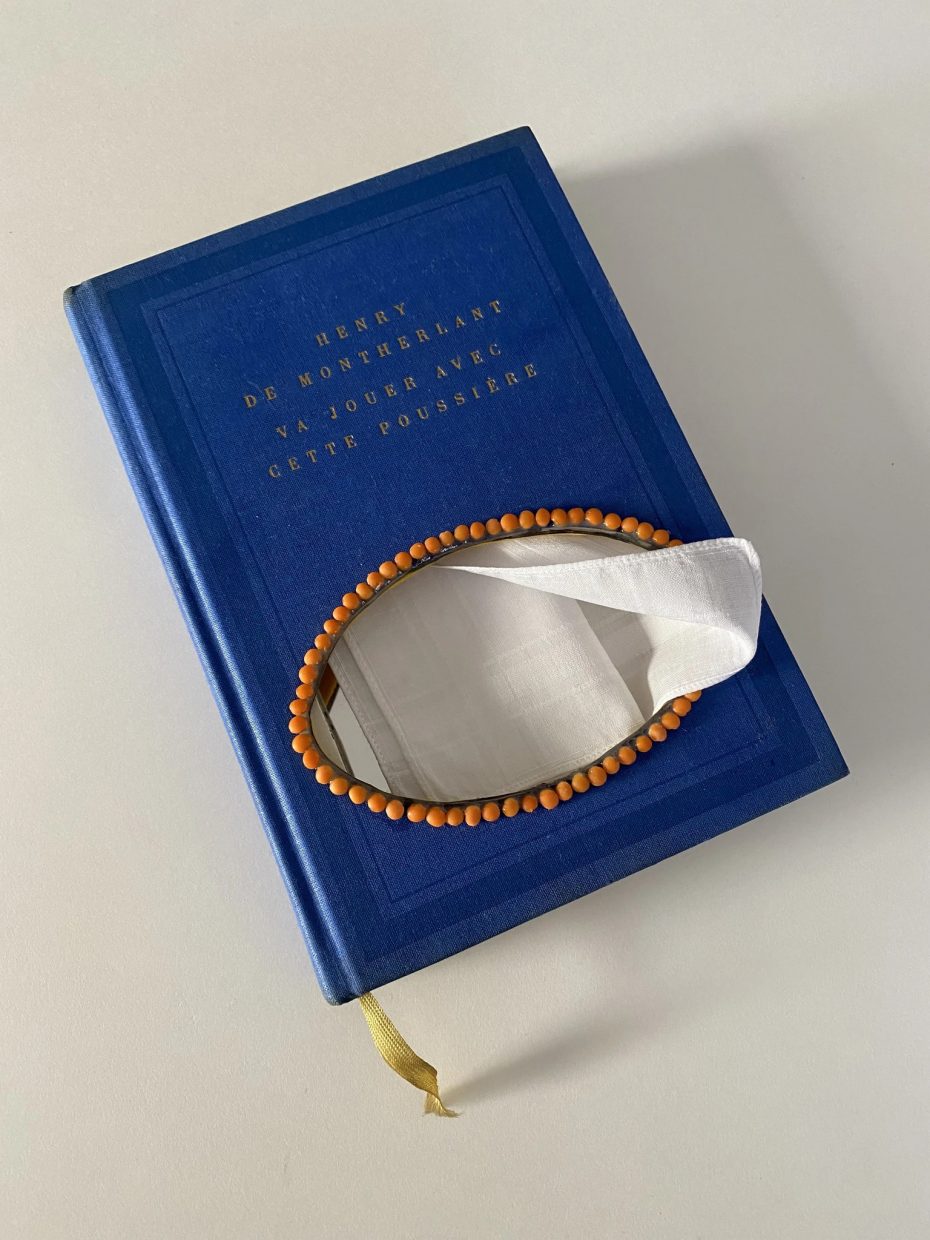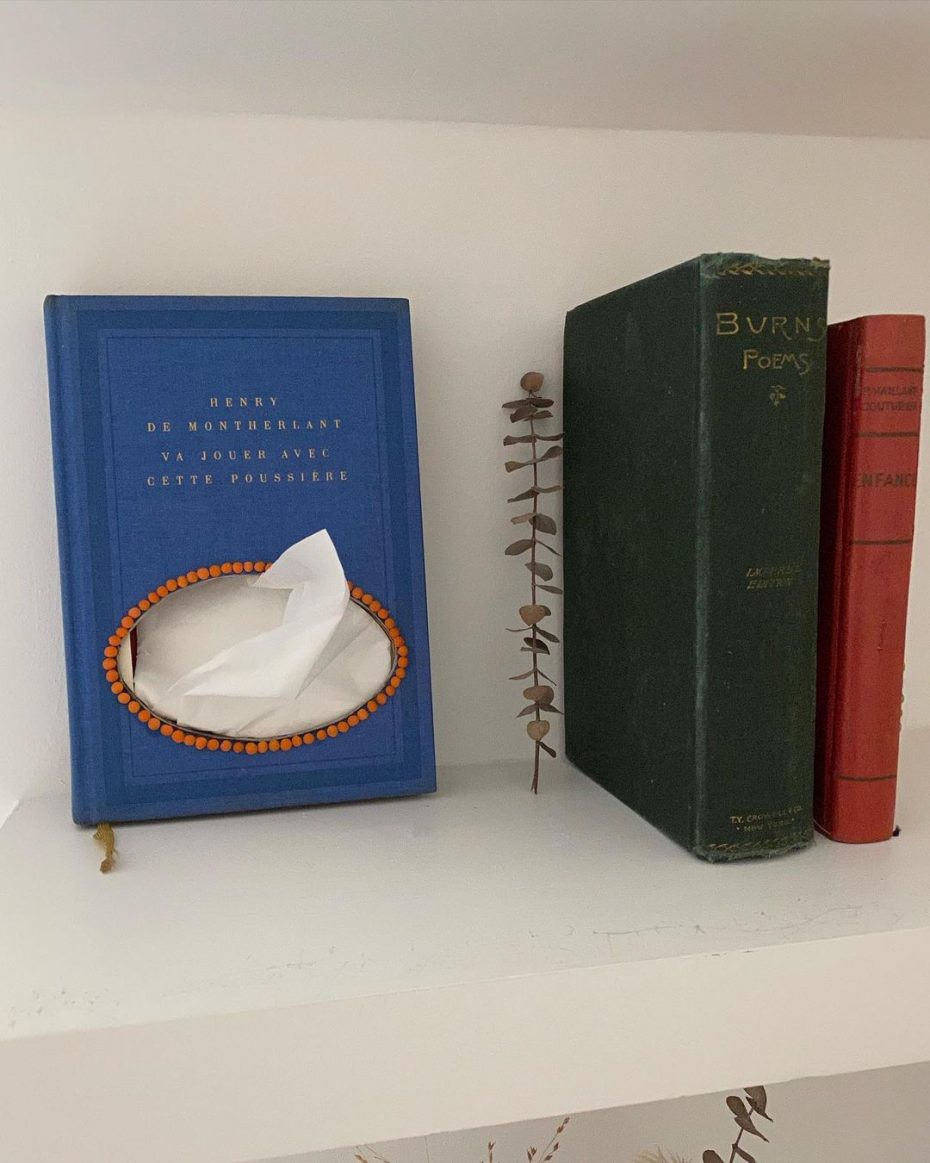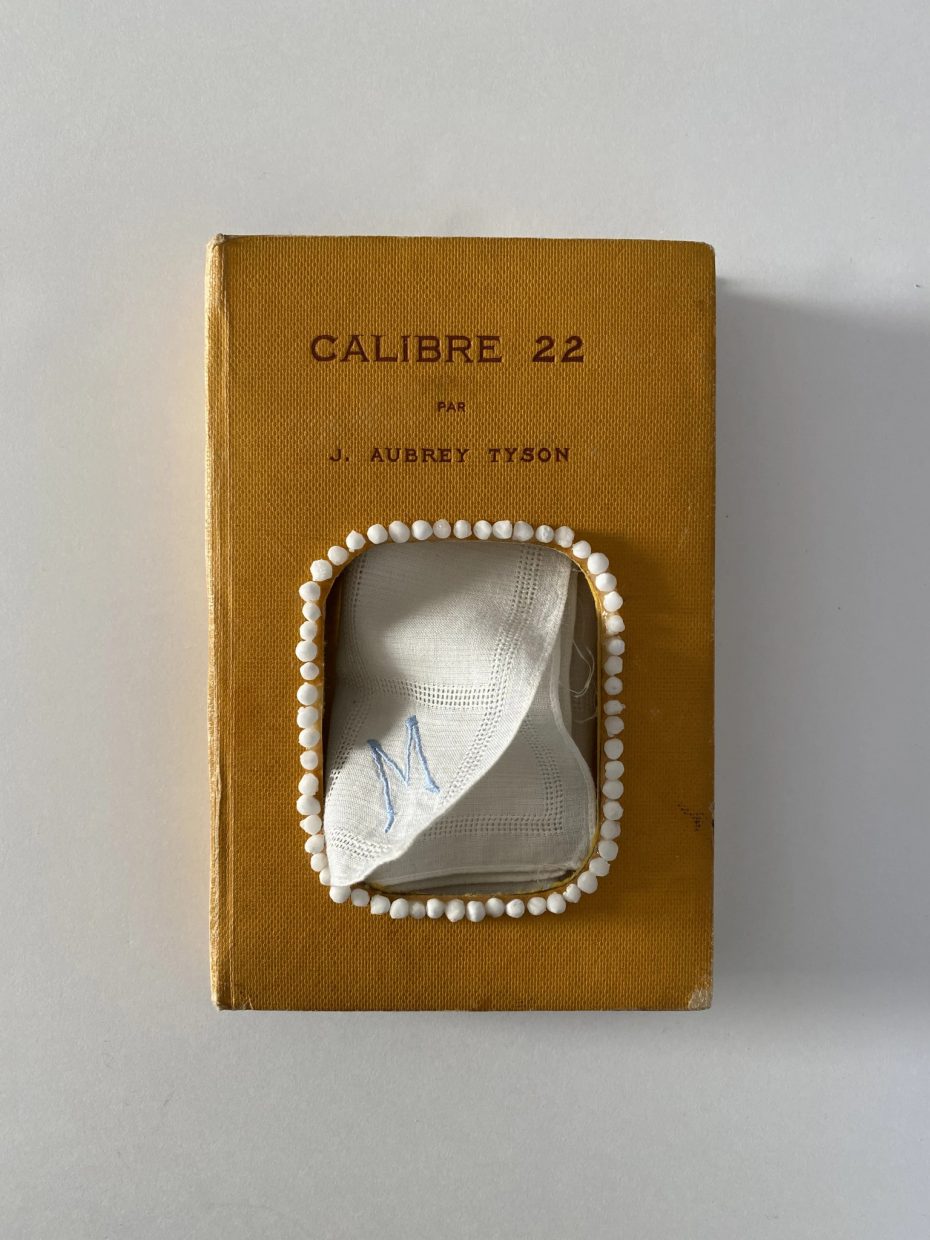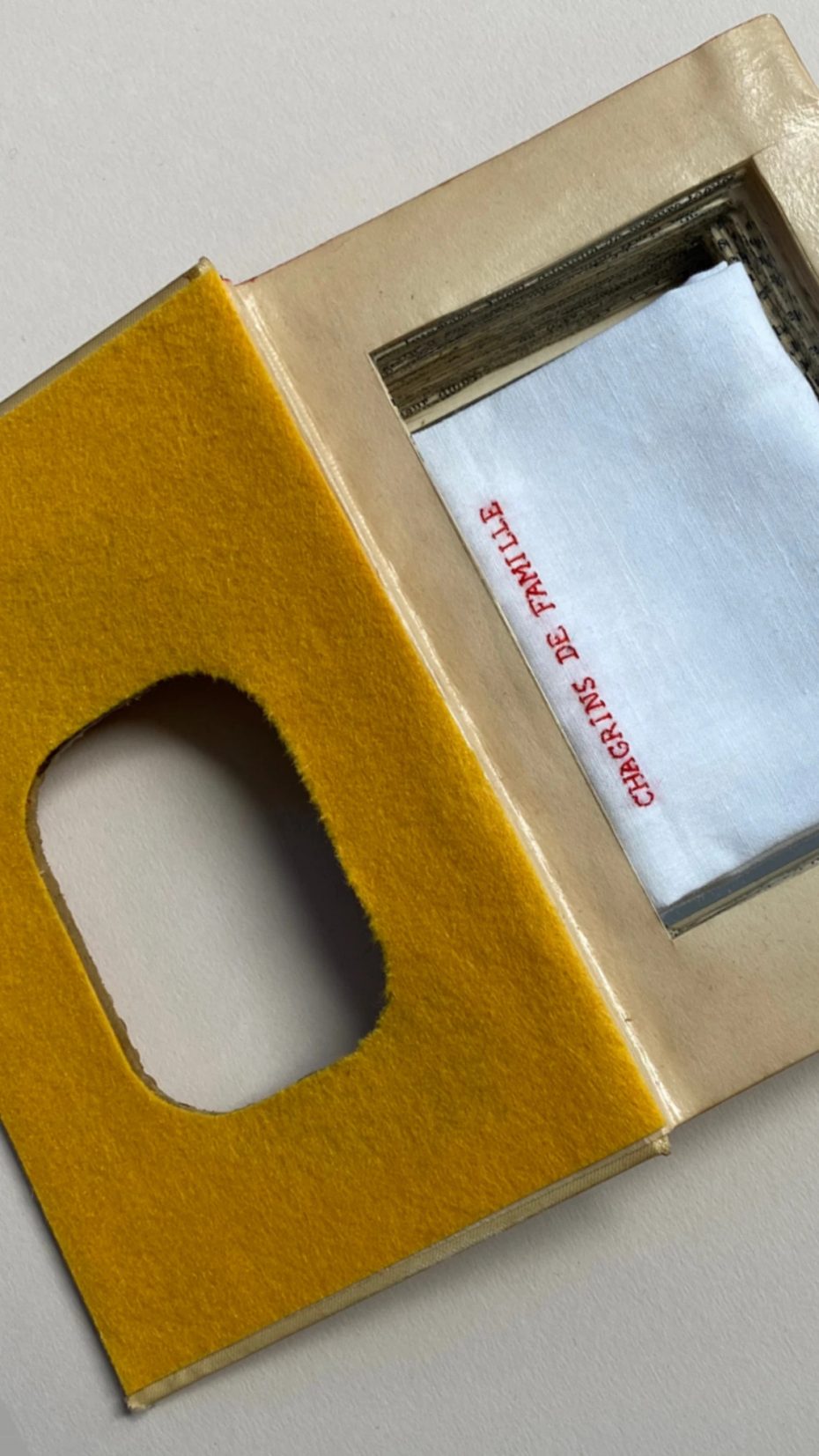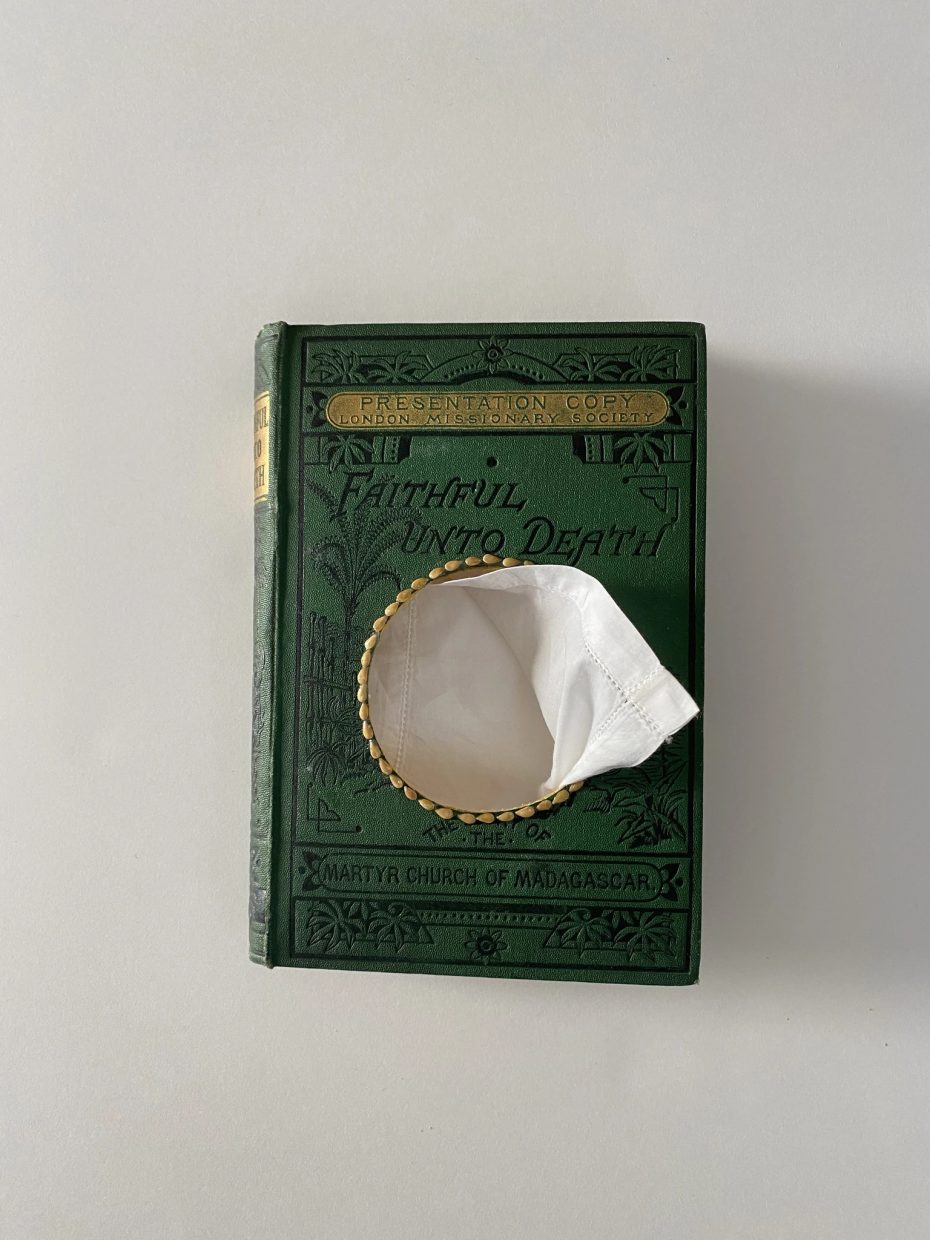 And here's a look at Ms. Mélia's cheese candlesticks which she came out with during last summer's lockdowns, inspired by a set she had made with real cheese…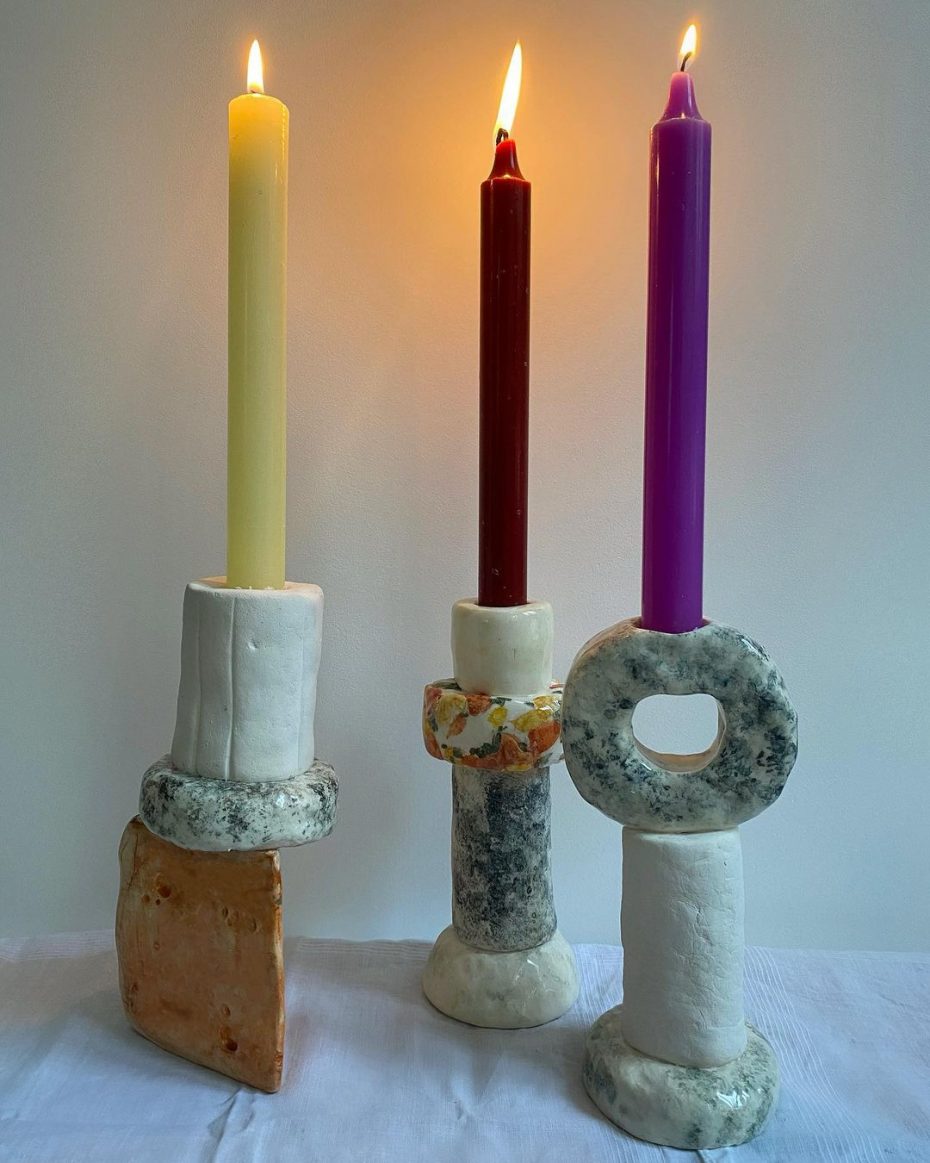 "As I couldn't paint during lockdown, the idea came to me to use day to day items like the cheese in my fridge to create these ephemeral sculptures," says Inés. "I wanted to keep a trace of this particular time and art work, so I reached out to Alma Berrow to collaborate with me. Having never met and both confined in our respective countries, this project was a surprising and exciting experience. It was fun and even awkward at times awkward to exchange pictures, designs, shapes and textures of the different French cheeses."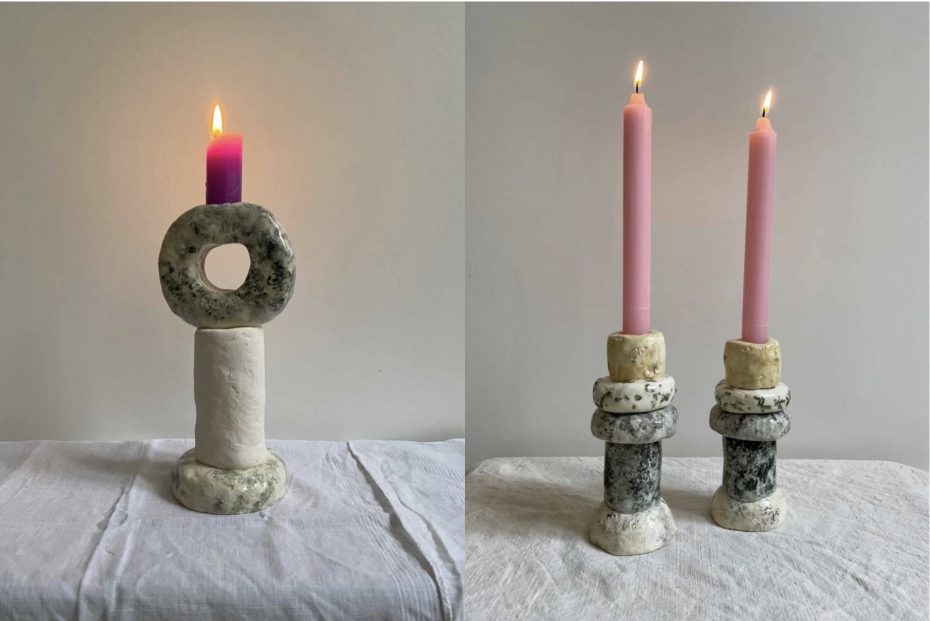 Or if you're back in lockdown like we are here in France, perhaps you might have found some new DIY inspiration…