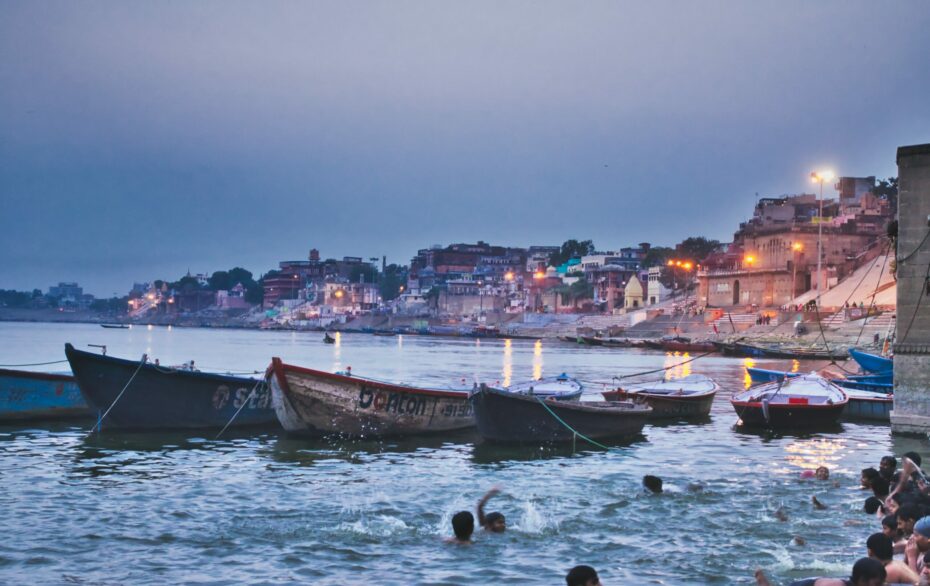 Where is the best place in the world to die? According to Hindus, dying in the sacred city of Varanasi brings liberation –mukti– no matter your faith or religious denomination. If someone needs a place to stay before embarking on their final journey, they'll find it in Mukti Bhawan, Varanasi's "Death Hotel".
Varanasi is one of the world's oldest continually inhabited cities, as ancient as Babylon, and is a city with many names; Kashi (meaning the "City of Light") being one. When the sun sets behind the ghats (the steps leading to the water) and the light dances on the ripples of the Ganga River, you'll see the city lives up to this name. As darkness sets in, crowds flock to the main steps for a nightly ceremony performed by Hindu priests in a spectacular ritual involving flowers, fire, and incense. The best view is from a boat, as garlanded tea lights carrying prayers are cast onto the now-dark river by pilgrims, locals, and even tourists. But death is also a part of life in Varanasi, and if you sail upstream, the smell of burning replaces the scent of incense. At night, Manikarnika Ghat (known as the "Burning ghat"), where some 32,000 bodies are burned each year, tosses embers into the air as the dead cremate twenty-four hours a day.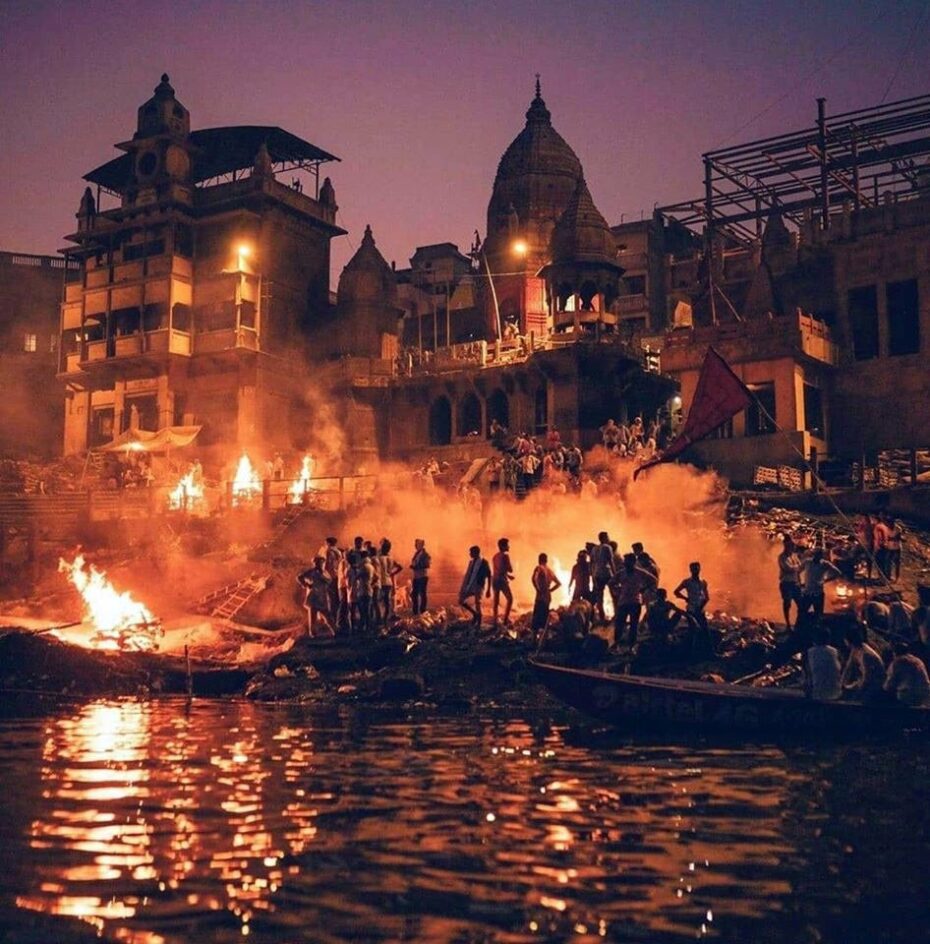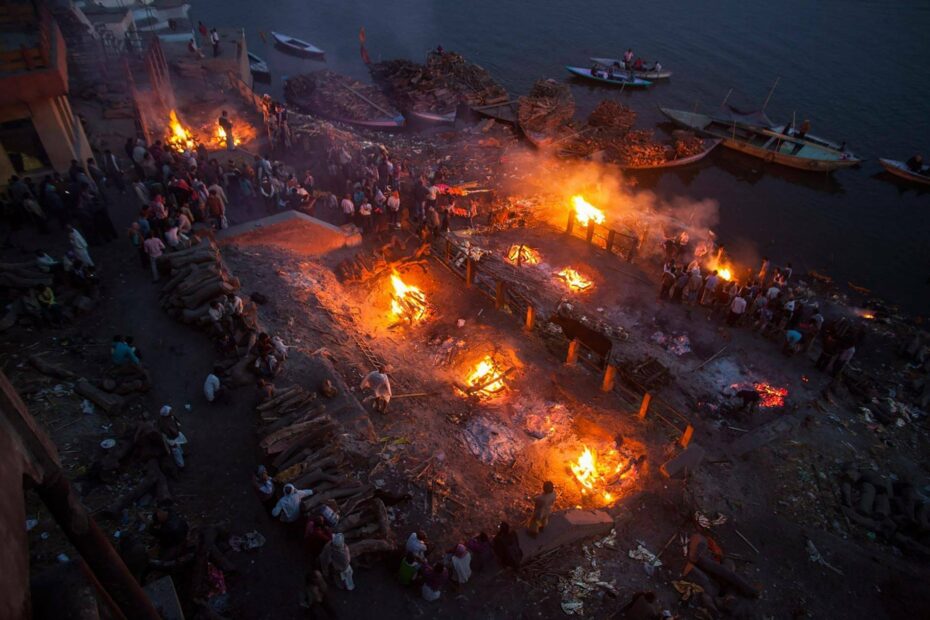 Varanasi also has another name, Mahashmashana, the Great Cremation Ground. Typically, cremation grounds are considered inauspicious, but Varanasi is different. The holy city is regarded as the dwelling place of the god Shiva. Even the city's rocks, animals, trees, and people are believed to be part of Lord Shiva, and to die in Varanasi is something to be celebrated. Moving through the warren of tight, narrow streets of the old city that weave in and out of the ghats, you may find you have to press up against the flaking walls of the narrow alley to make way for a shrouded body covered in marigold garlands passing by to the sound of tinkling bells. Death is on public display, and while many tourists come to Varanasi for its ghats, holy men, and the Ganges river, there is another category of travellers who come to the city with no plans to leave alive.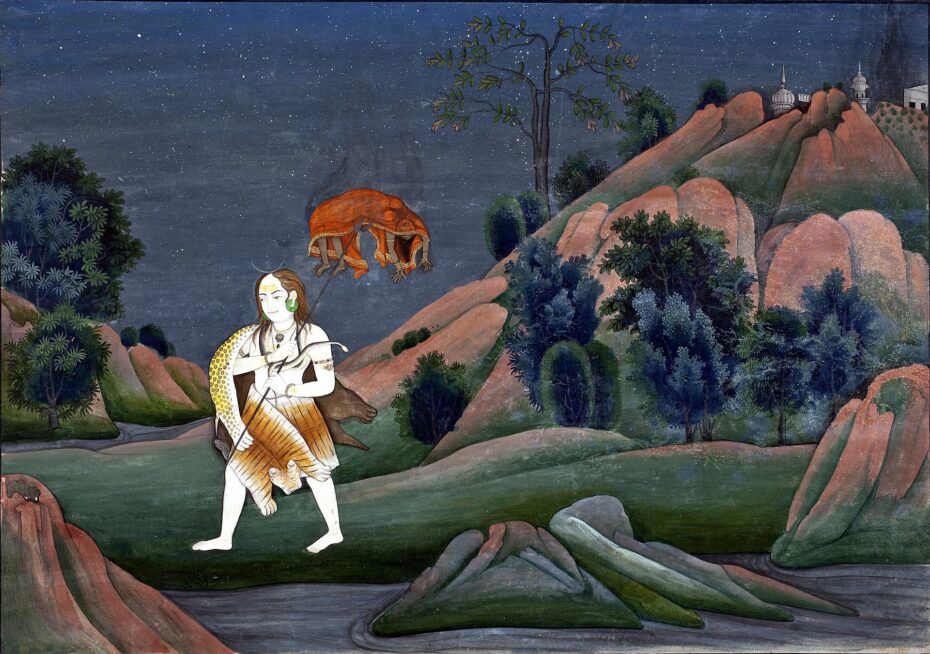 Moksha is the Hindu concept that you can attain ultimate freedom and liberation for your soul after you die. Although you don't have to die in Varanasi to get it, there are alternatives like giving up worldly pleasures, and some even argue that just taking a dip in the Ganges is enough to wash off your sins. However, for some, checking into Kashi Labh Mukti Bhawan in their final days is the safest bet to attain Moksha.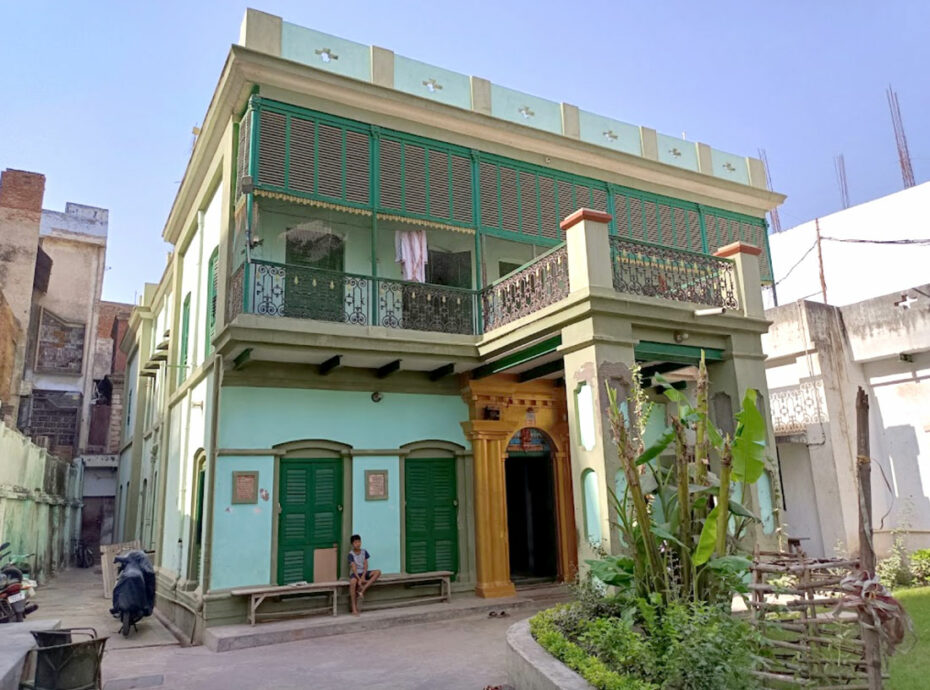 Thousands check into this unusual hotel every year, and they won't leave alive if everything goes well. First, it's essential to clarify some assumptions: this is not a place where people come to commit suicide, nor does any euthanasia happen here. Only those on their deathbed stay at Kashi Labh Mukti Bhawan and get a maximum of two weeks to check out. As there are only 12 spartan rooms with a fan, a small temple, and an in-house priest, there is quite the demand to check-in. Those "unlucky" to still be alive after two weeks need to find alternative accommodation and give their room to someone else – although exceptions are sometimes granted, like for guests who were really sick but still alive after the two weeks. Usually, the family is requested to take their beloved home and return later.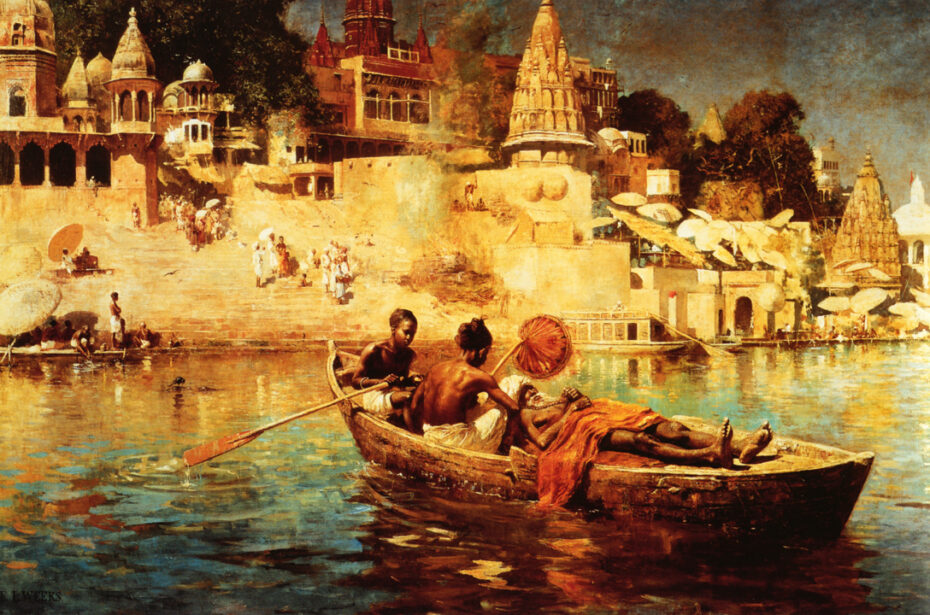 As a charity runs the hotel, rooms cost about $1 a day to cover electricity costs. It once had a river-side view, but development in the city has changed that. The building dates back to 1908 and has operated as a "Death Hotel" (although the name rather translates as a "Salvation Hotel") since 1958, and more than 14,000 people have died here since. Visitors come from thousands of kilometres to die here, whether by car from a far away or nearby village or city or by plane from abroad. But there are a few house rules: only those who believe in the idea of salvation in Kashi can stay, only Hindus are allowed, and those with contagious diseases are not permitted to stay. Although you might not expect those on their deathbed to feel frisky, if guests are caught having sex or engaging in "other sinful activities", they'll have to leave.
The hotel manager and the in-house priest pray for salvation for those staying at Kashi Labh Mukti Bhawan. The priest leads daily prayers for the residents and offers them Ganges water to drink, which is considered pure and holy by Hindus. Once the big day comes, and your soul has found salvation, your body will get cremated at Manikarnika Ghat. Despite the death count at the hotel, if you believe in ghosts, you won't have to worry about any hauntings here, as all souls that die in Kashi Labh Mukti Bhawan find salvation.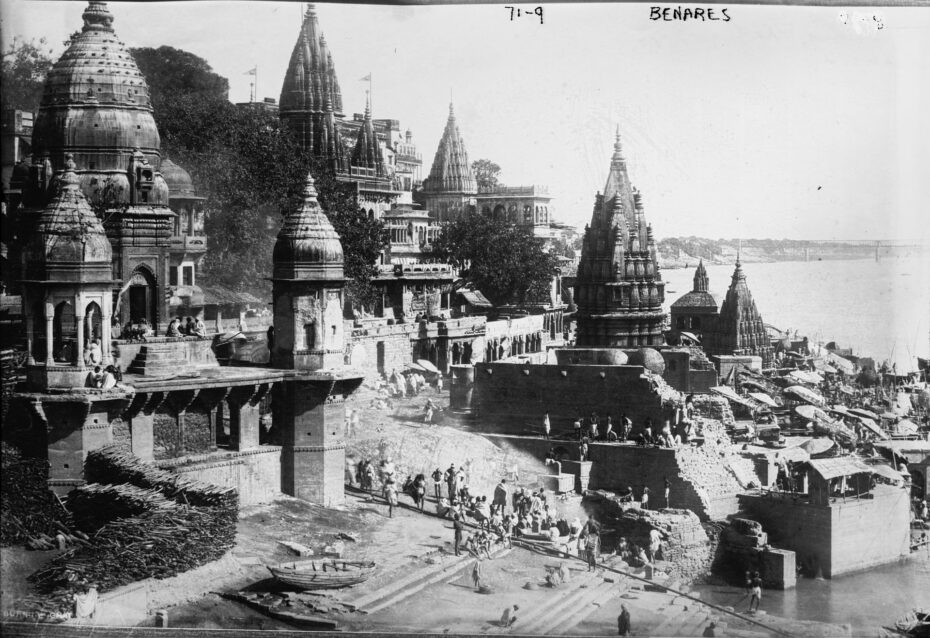 Kashi Labh Mukti Bhawan is not the only place to spend one's final days in Varanasi. Mumukshu Bhawan, established in 1920, is more like a hospice, but the concept is the same. There is no two-week limit, and the elderly come here to settle and await death; some even wait decades. There is room for more than 300 people to stay here, and most residents are over 60 and patiently waiting to die. Like with Kashi Labh Mukti Bhawan, costs are low, as Mumukshu charges basic fees to cover the accommodation and electricity but also allows those who cannot afford the costs to stay.
If you've had your interest piqued by Varanasi's "death hotels," you might want to check out the bitter-sweet Indian film "Hotel Salvation," about an old man who goes to Varanasi to a similar hotel for his final days. Or, if you are in Varanasi, you can even visit one to learn more about them.
For more Messy Nessy travel tips in India, see our India tips in the Destination Directory or check out what's in the vault below ↓