With talk of lottery jackpots reaching over a billion dollars these days, I've been having more frequent daydreams about what sort of French chateau I'd like to retire in. So, just in case, I took it upon myself to see what's currently on the market. From ready-to-live in palaces to crumbling DIY projects, today I've made you a shortlist of the most fascinating French properties up for sale…
1. A Sleeping Beauty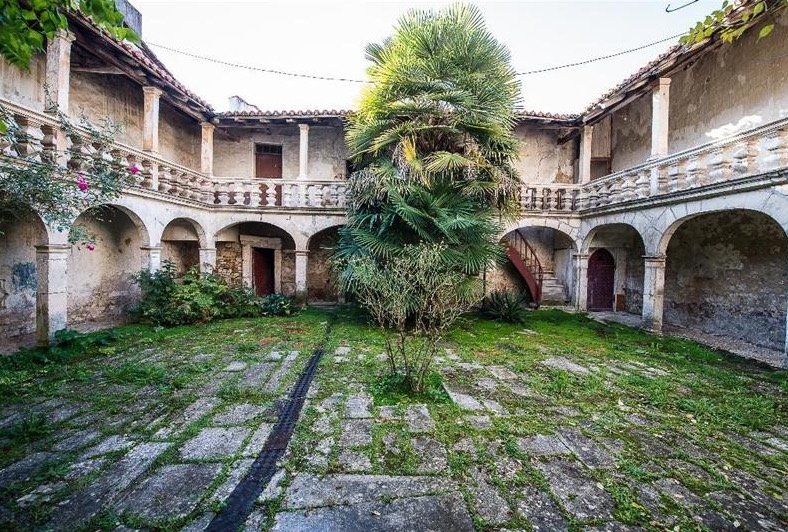 Situated in a small town in western France, this "bourgoisie" 17th century house once belonged to the advisor to King Louis XIV. Complete with a romantic interior courtyard, it's a 415m² fixer-upper going for €432,000.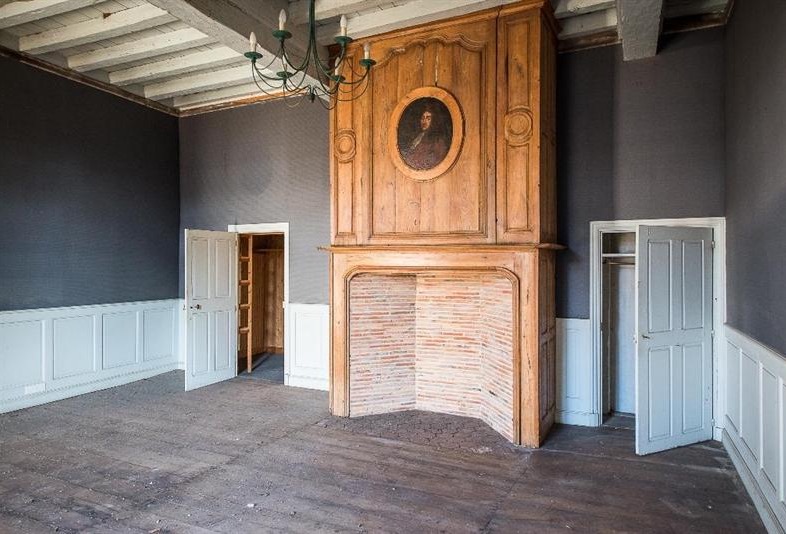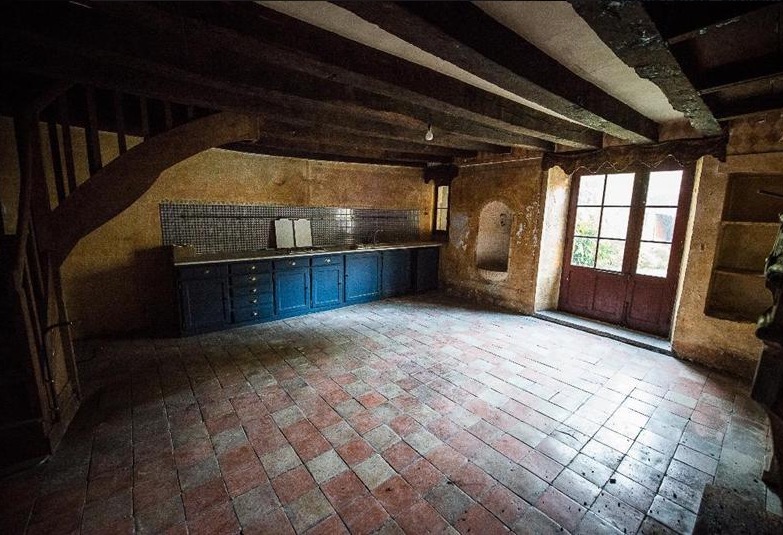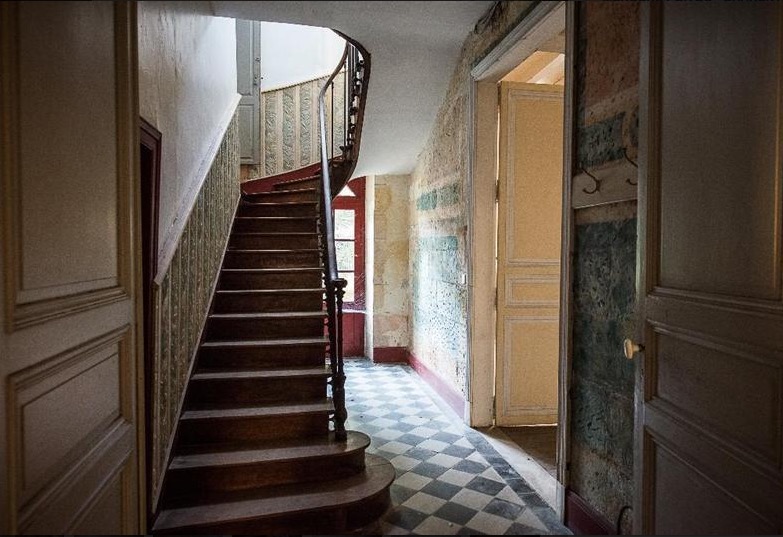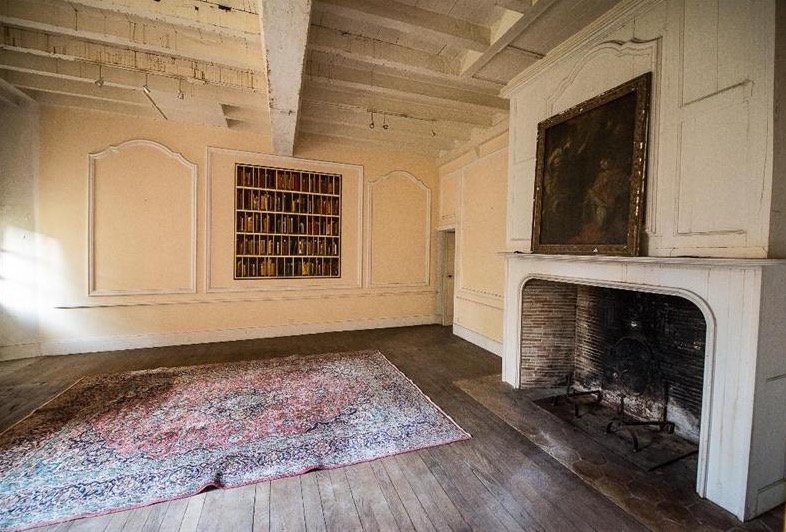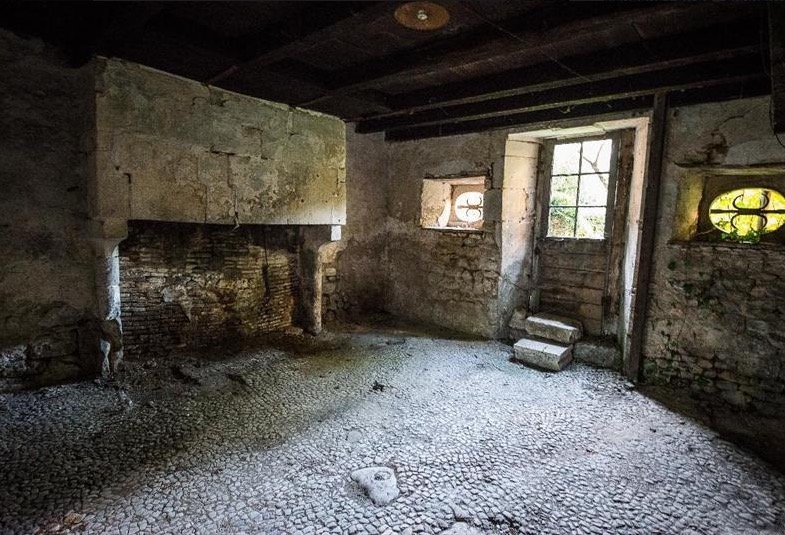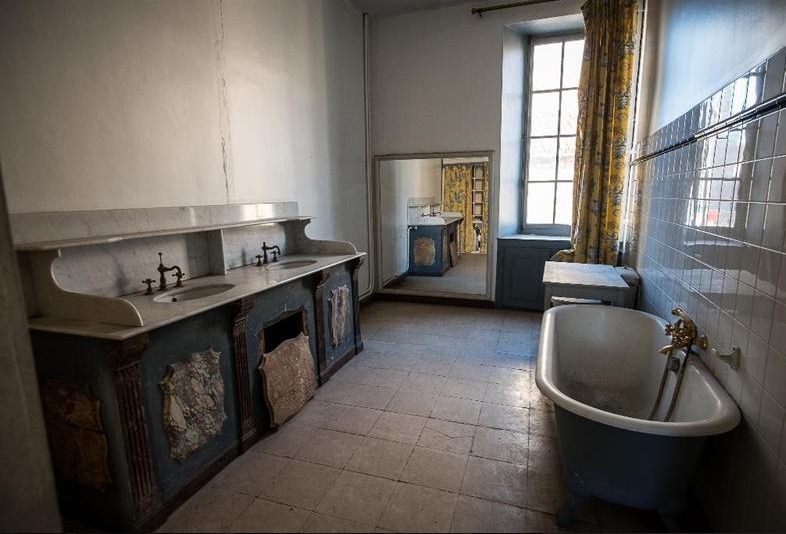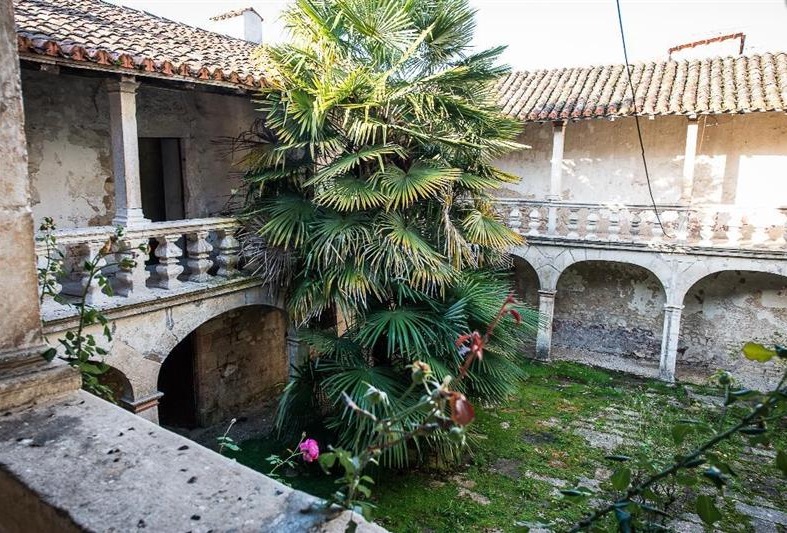 Find the listing here.
2. An Art Nouveau Greenhouse Palace


Chateau d'Aubiry is located on the mountain chain of Les Aspres at the entrance to Ceret in the Pyrenees Orientals close to the historic town of Perpignan and the Spanish Border. Barcelona is 150 km away. Industrial Frenchman Pierre Bardou-Job became wealthy selling rolling paper and decided to have a château built for each of his three children. All designed by the Danish architect Viggo Dorph-Petersen, the Château d'Aubiry was for his son Justin and built from 1893 to 1904. Pierre Bardou-Job himself never saw it, as he died suddenly in 1892 just before the start of the construction. The Château d'Aubiry is protected as an official French historical monument since 2006. All this beauty comes at a price of over €20,000,000.






You can find more historical photos of it here, originally listed by Sotheby's, now on Belles Demeurs.
3. A Mini Versailles awaiting its next Marie Antoinette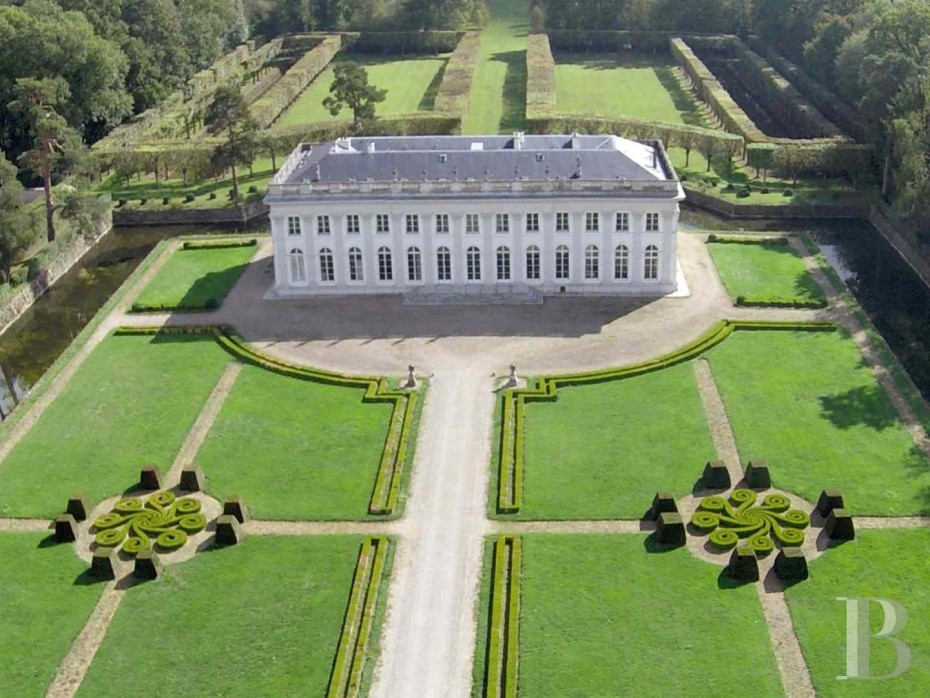 Ready to move in, just 40km from Paris, in its own way it, the 1782 property known as "Terre des Boullets" evokes Versailles' Grand-Trianon to such an extent that the property could easily be taken for a royal residence.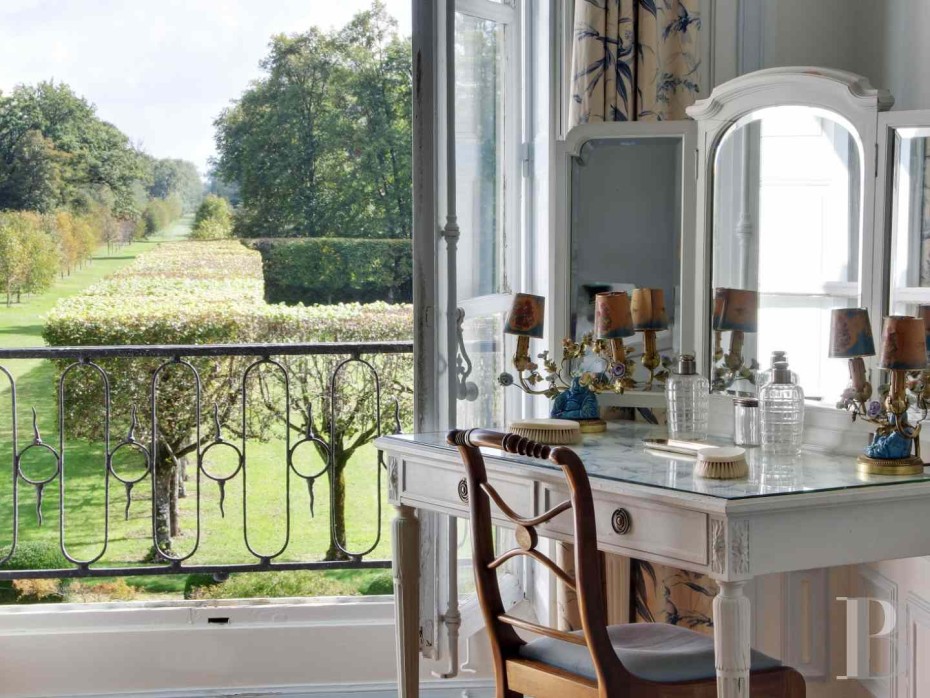 Given noble status in the 16th century, it was owned by the Ségur family under Louis XIV and belonged to Dame-Angélique-Labouré, widow of a gentleman of the royal hunting grounds and captain of the cavalry in Santo-Domingo. When she died, her nephew Claude-Bellanger, colonel of the Guard and highly ranking member of the King's household, was named as her heir provided that he rebuilt the old residence which was starting to fall down. Claude-Bellanger, born without wealth, was a brilliant adventurer as existed at this time. He was also a very good-looking man, said to be the most attractive of his regiment. The estate, spans a total surface area of 50 hectares. And in case you win that lottery, price is upon request.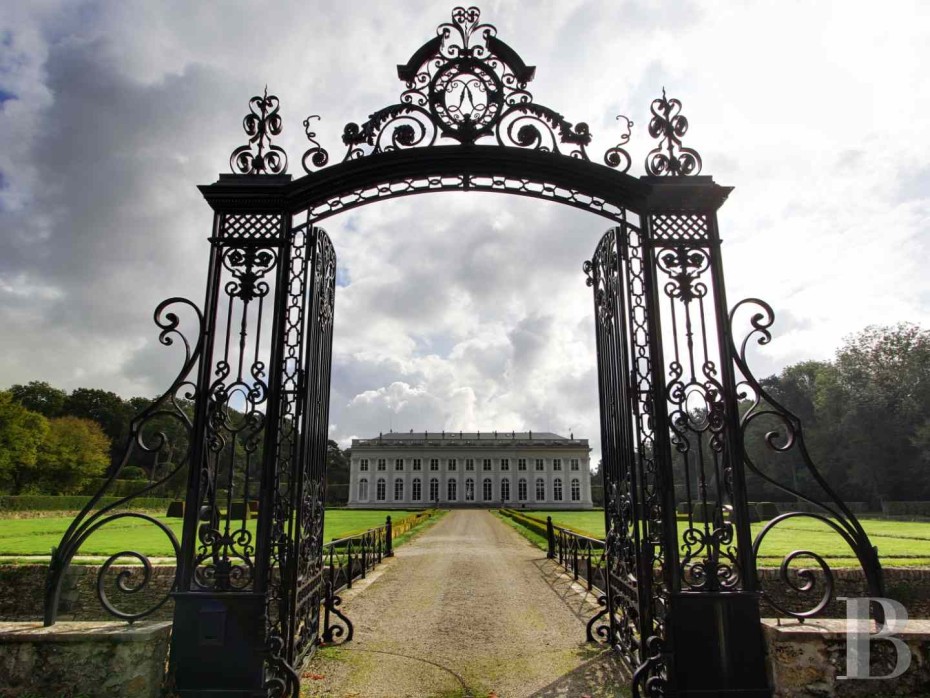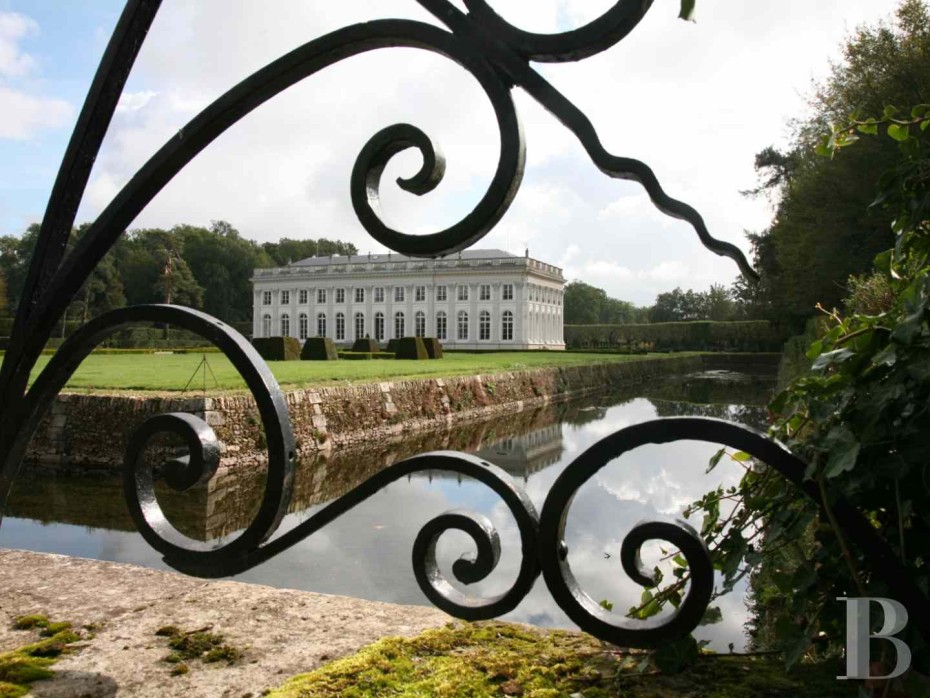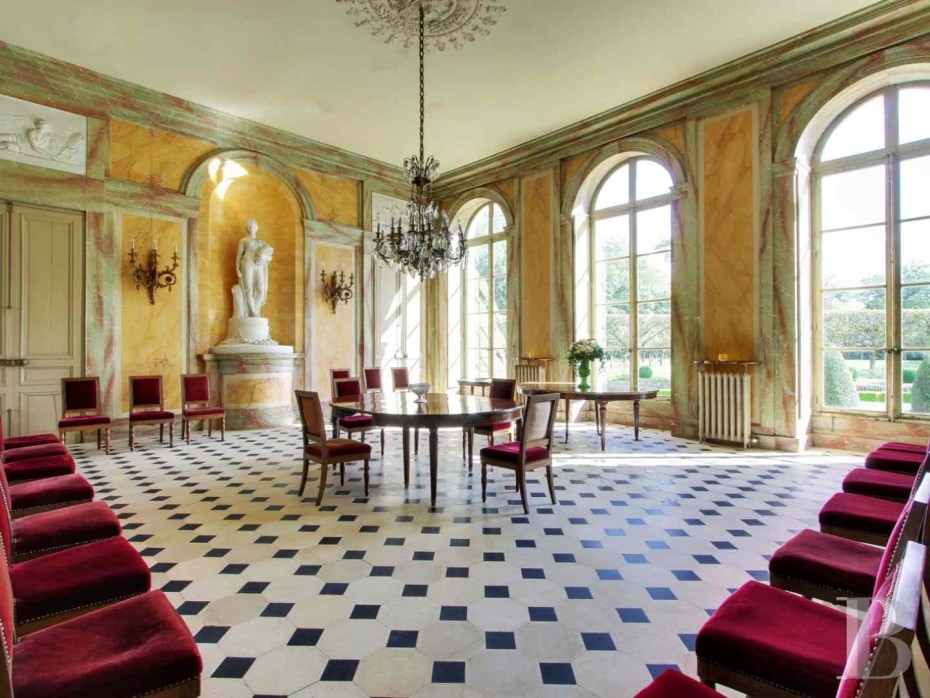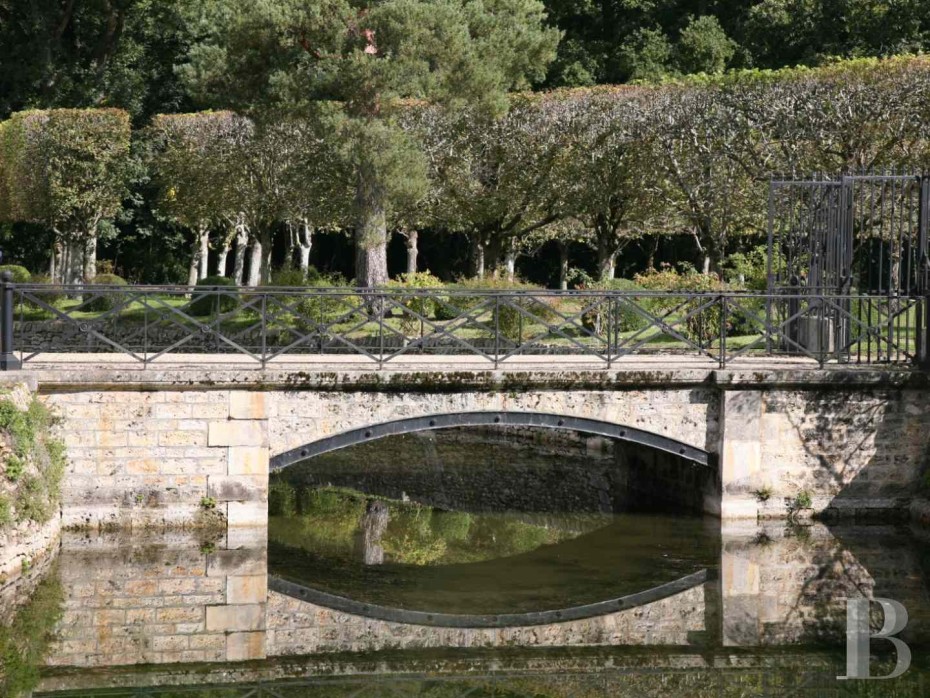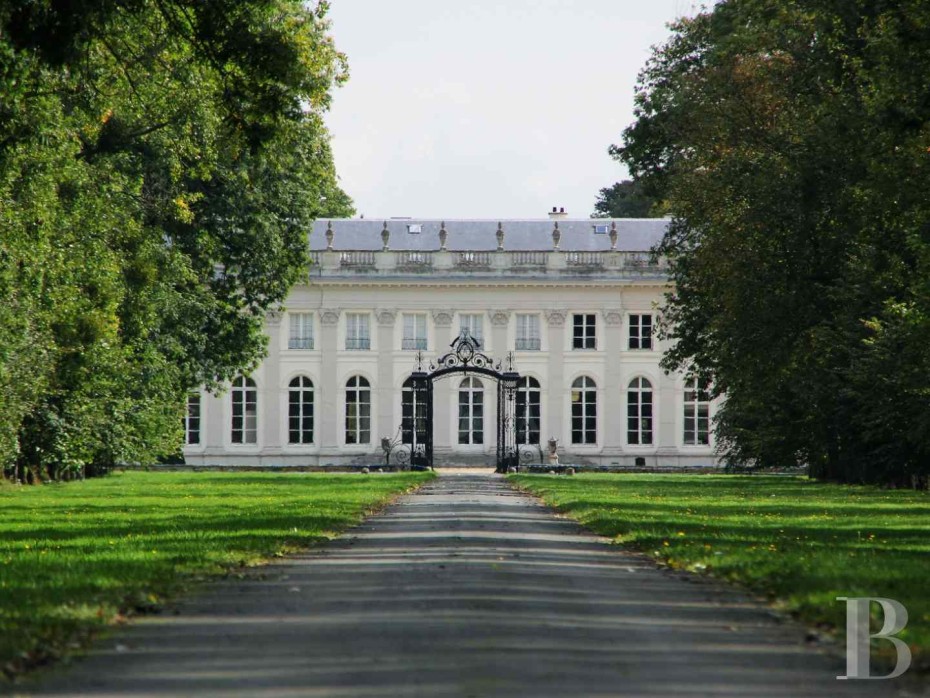 More photographs on the listing here.
4. The Game of Thrones Castle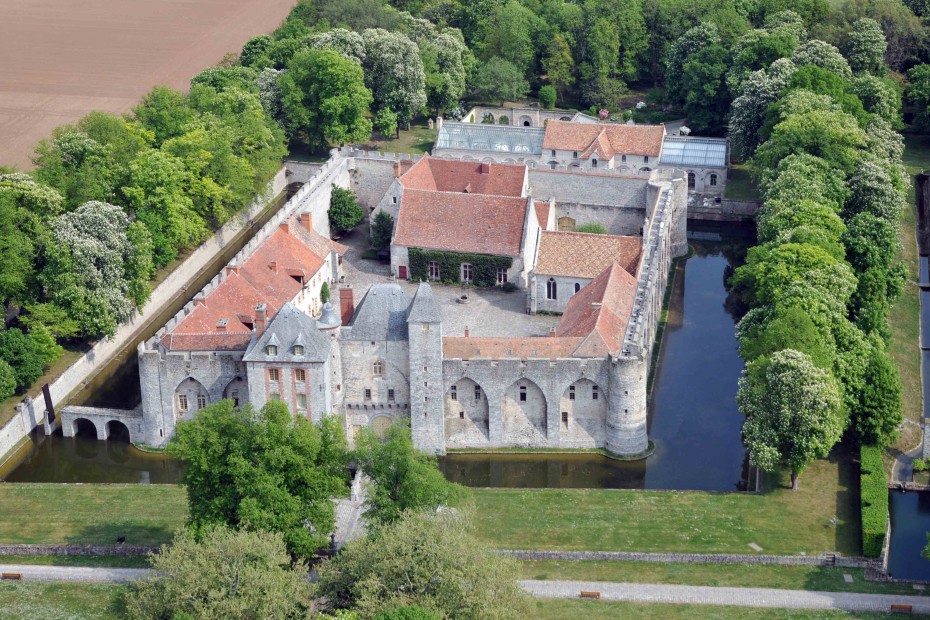 A true medieval castle just 45m from Paris, the Chateau de Farcheville was built by Hugues II and Hugues III, Lords of Farcheville and Bouville, chamberlains to Philip IV of France, between the 13th and 14th century. It possesses rare northern French example of architecture. 
The castle was previously owned by the founders of Rocky Mountain ski resort, Yellowstone Club,  Edra and Tim Blixseth. Following their 2009 divorce and bankruptcy, the castle was put up for sale by creditors for $57 million U.S. dollars. The castle has its own moat, hunting grounds, 15 bedrooms, 1,000 acres (4.0 km2), and a helipad. Today it's asking €45,000,000.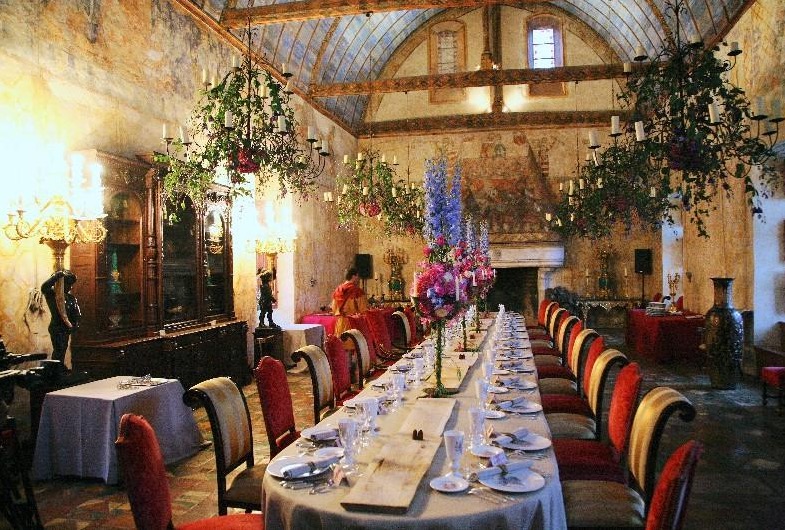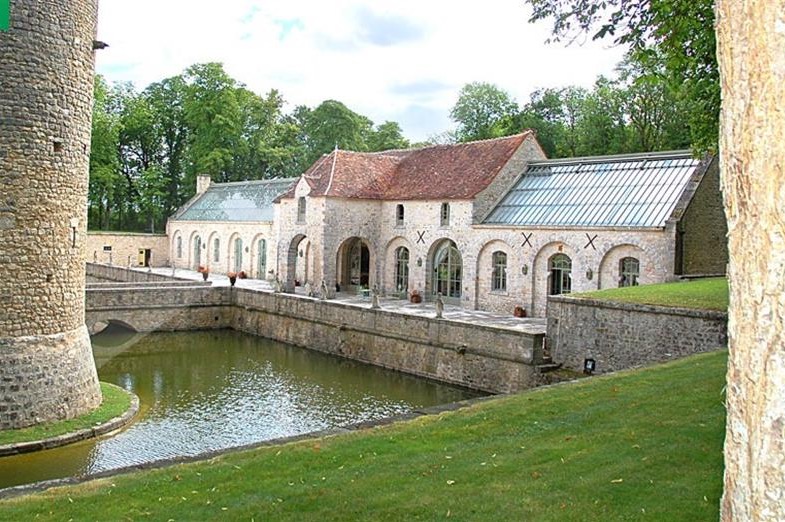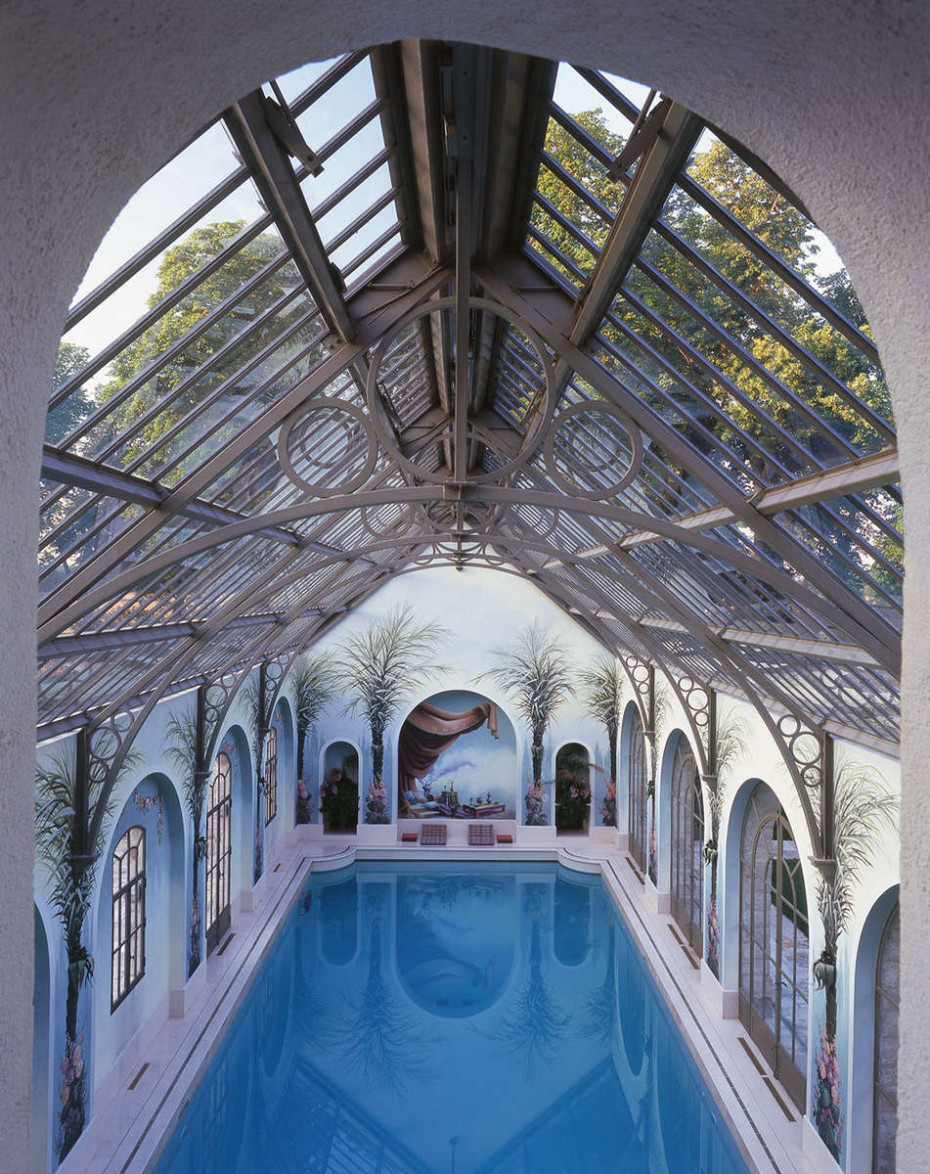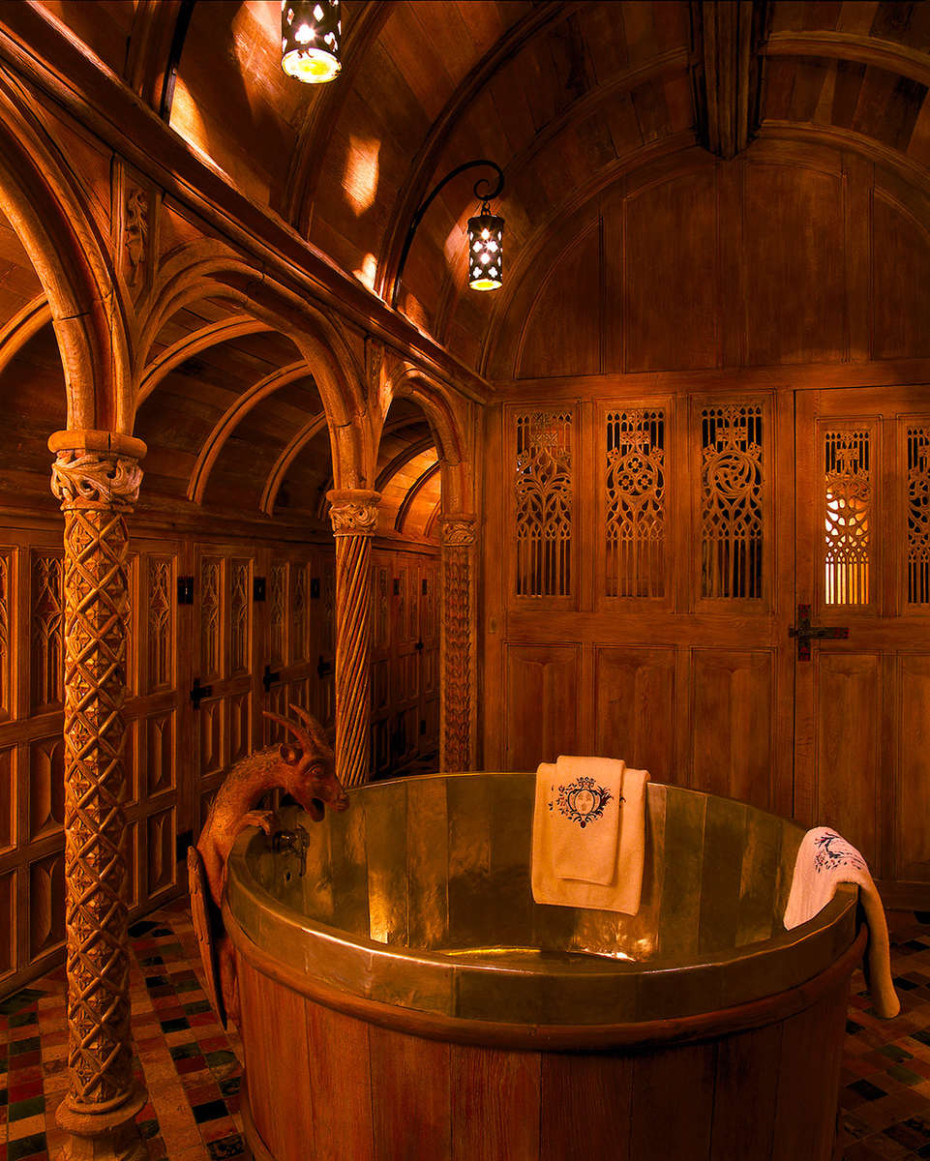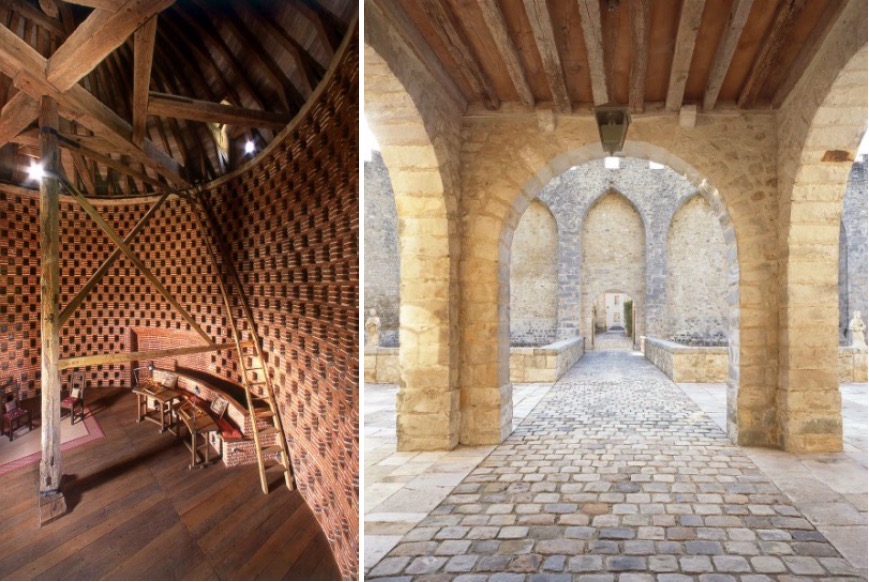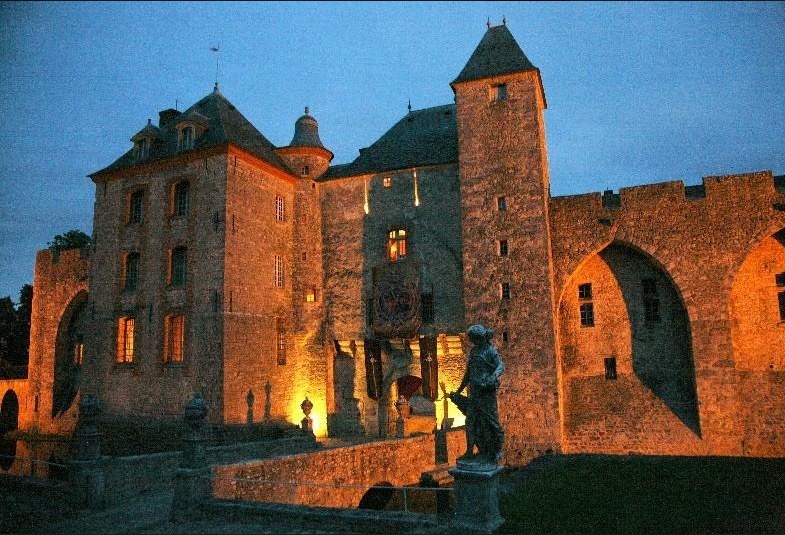 Update: This castle has now been sold, but is available upon request for rent. You can enquire via stay@chateaudefarcheville.com.
5. Last Night I dreamt of Manderley again…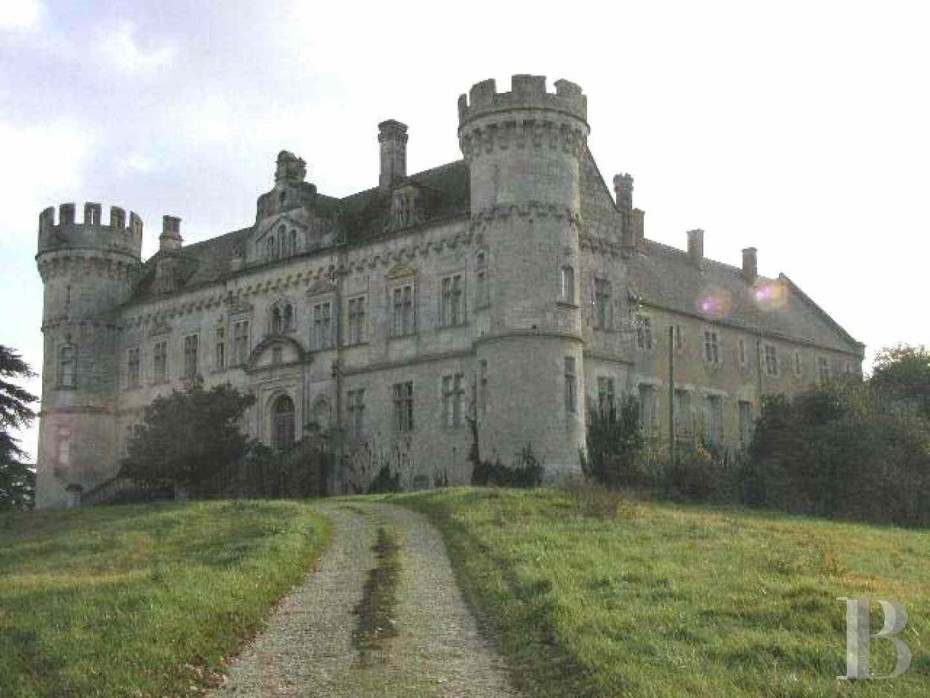 Less than 100 km from Toulouse, this regal castle, perched proudly on its motte, is not far from one of the region's oldest Bastide towns. It was rebuilt in a so-called "troubadour" style around 1860, courtesy of the immense fortune of its new owner who was able to satisfy his touch of madness by designing a vigorous combination of neo-Gothic mixed with Renaissance, Baroque and even Tudor styles using the model of an English castle.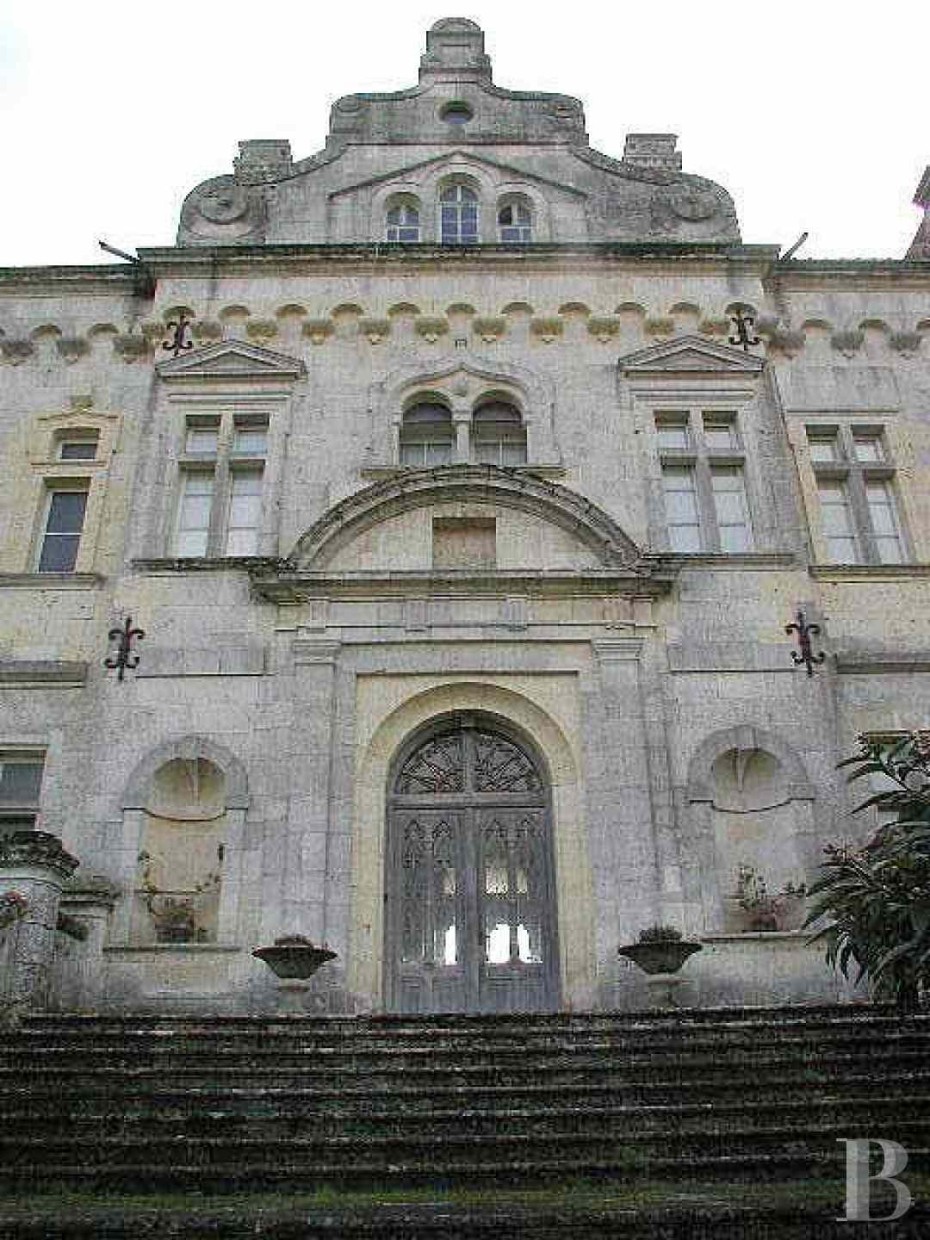 The building spans approx. 1,800 m² of living space and includes some twenty rooms. One section is in need of attention whilst the other requires full restoration works. This fixer-upper of a lifetime is asking €901,000.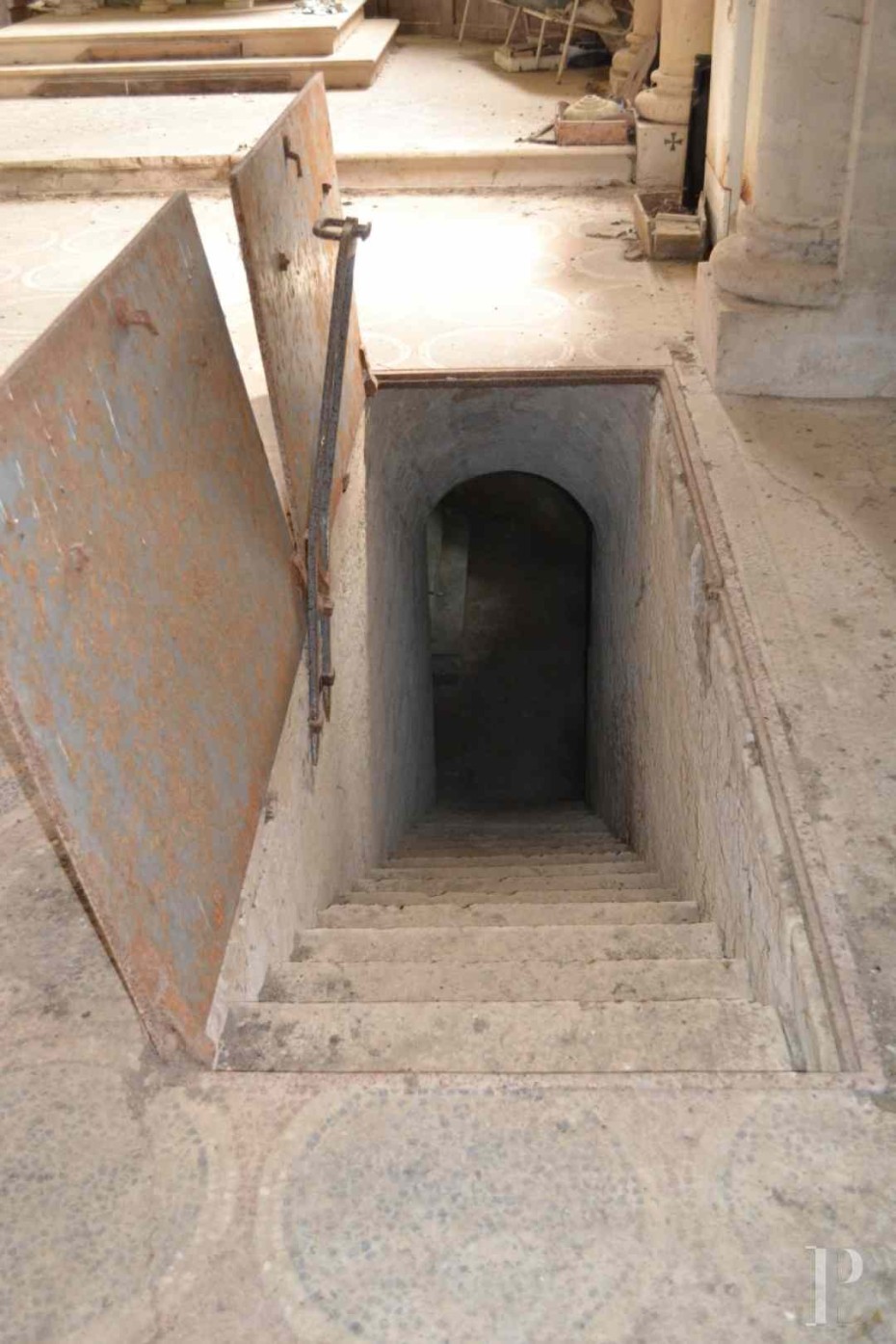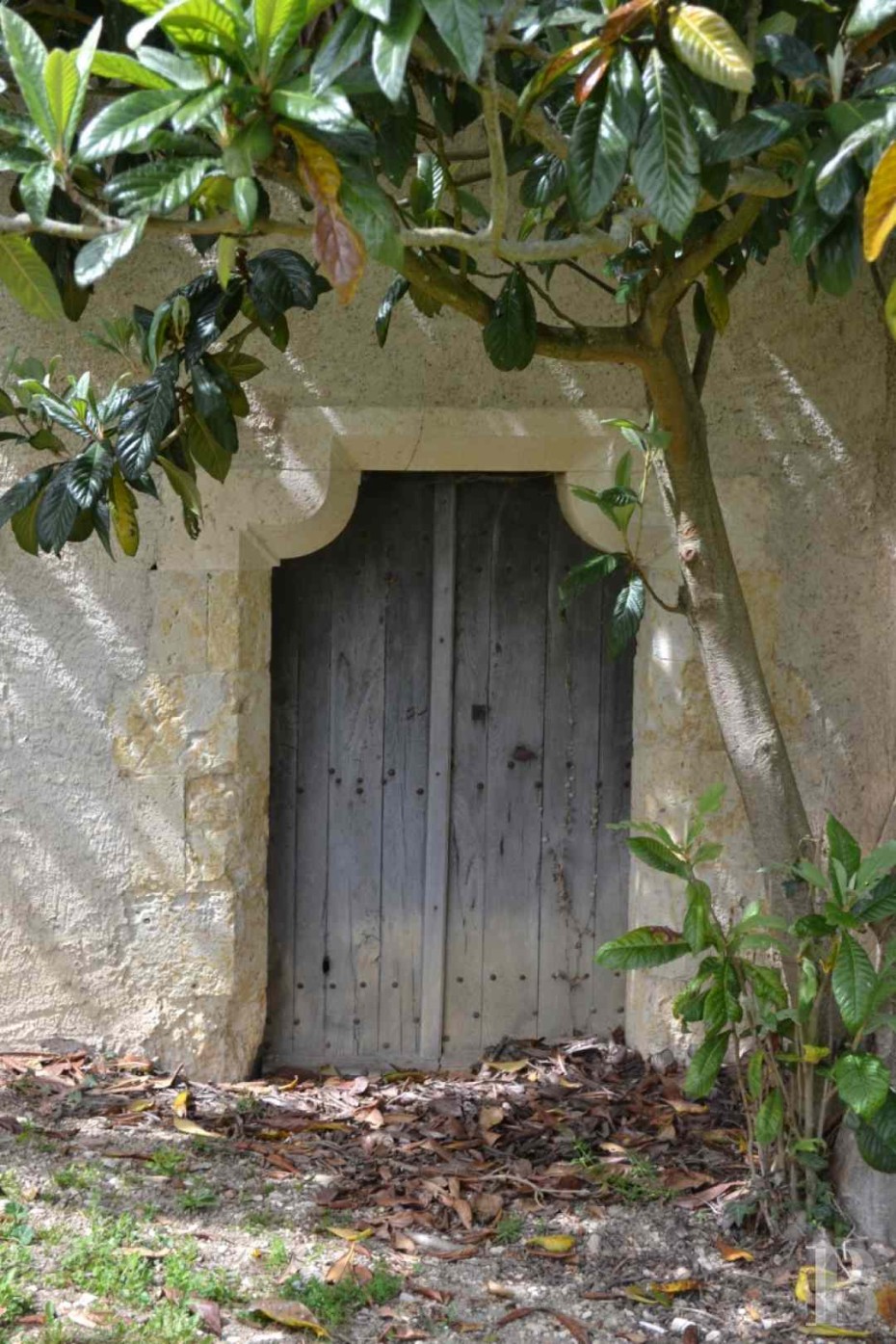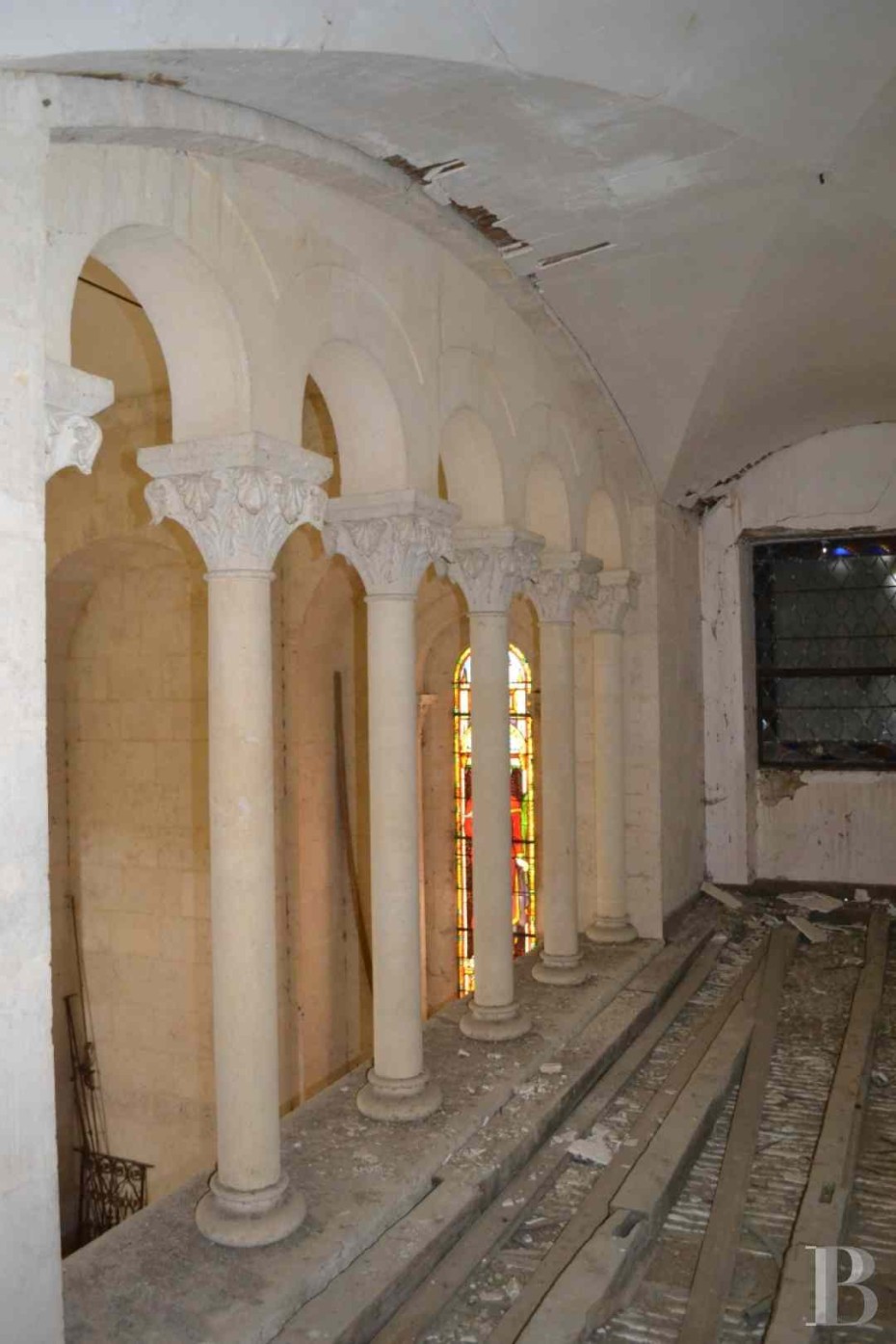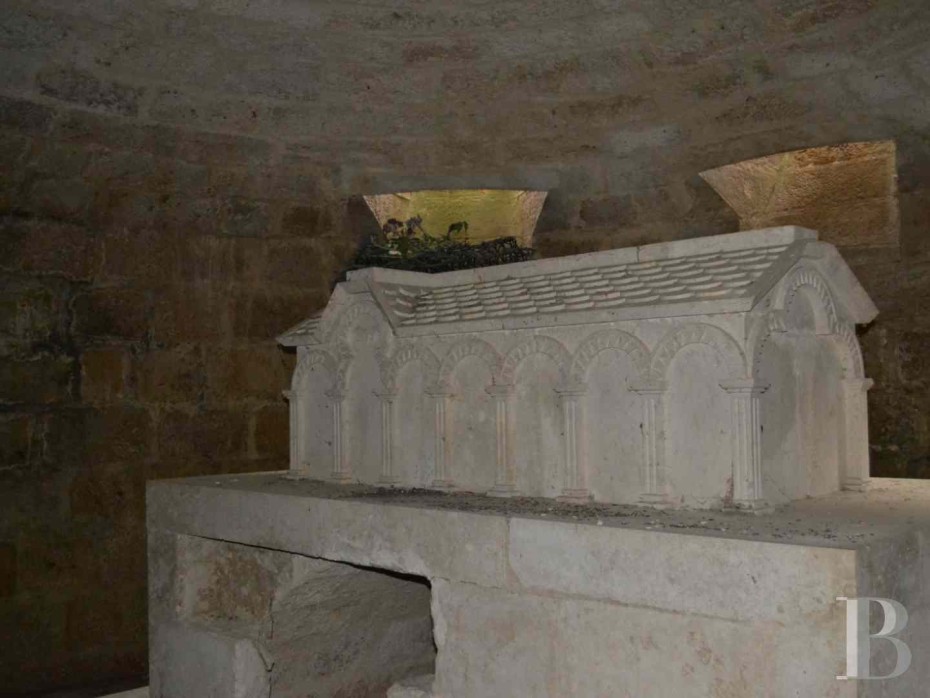 "Cereal crops predominate and undulating wheat fields stretch for as far as the eye can see, although plots of rape and sunflower can also be glimpsed. The hills are topped with copses of trees, old Bastide or fortified towns and small, proud Gascony castles.
This countryside appears timeless, much to the satisfaction of its inhabitants, all somewhat philosophical, they know how to enjoy the good things in life."
The listing is with Patrice Besse.
6. Complete with Vineyard & Career in Winemaking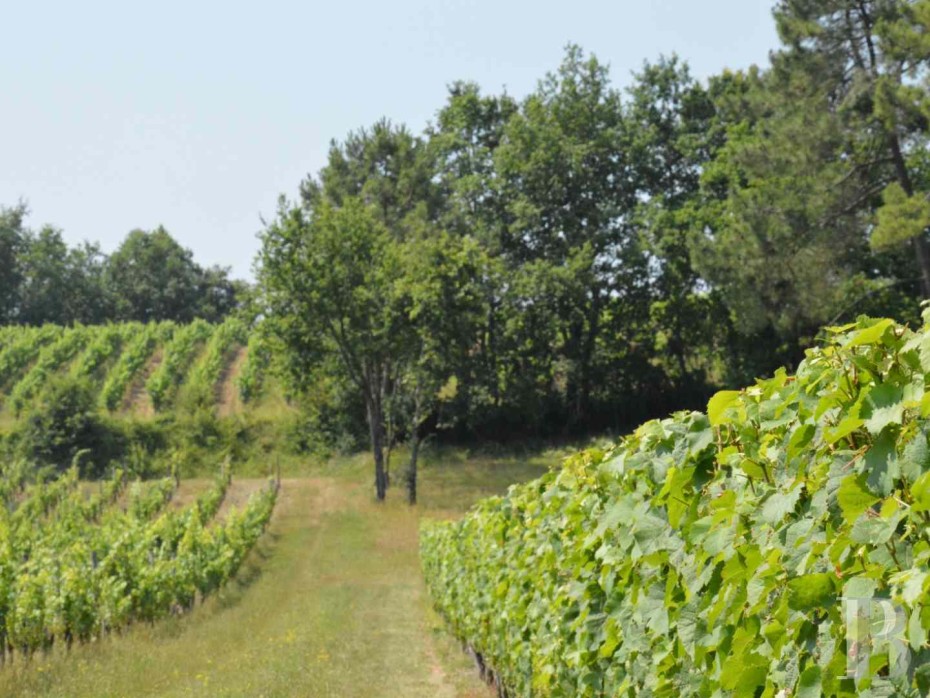 Okay this one is not technically a castle, but it's got an endless supply of wine which more than makes up for the fact…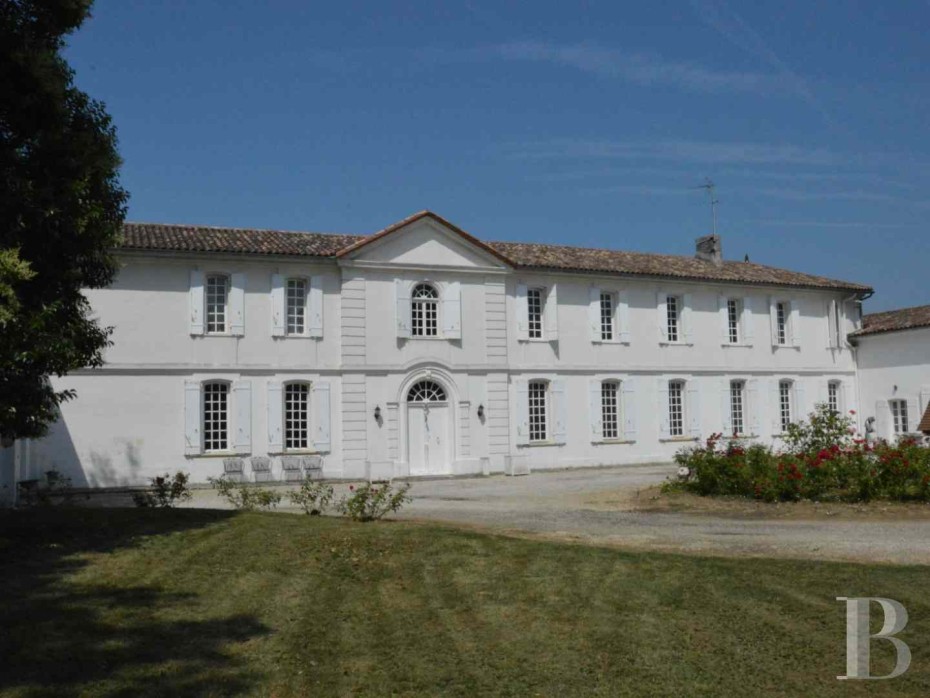 In the heart of the Bordeaux vineyards, in the region known as "Côtes de Castillon", vines have been planted locally here since the Roman period. This vast estate which stretches over 60 ha is situated away from the main roads, just a few miles from a small peaceful village. The property comprises a 20 hectare productive vineyard and planting rights could be obtained for a further 5 hectares.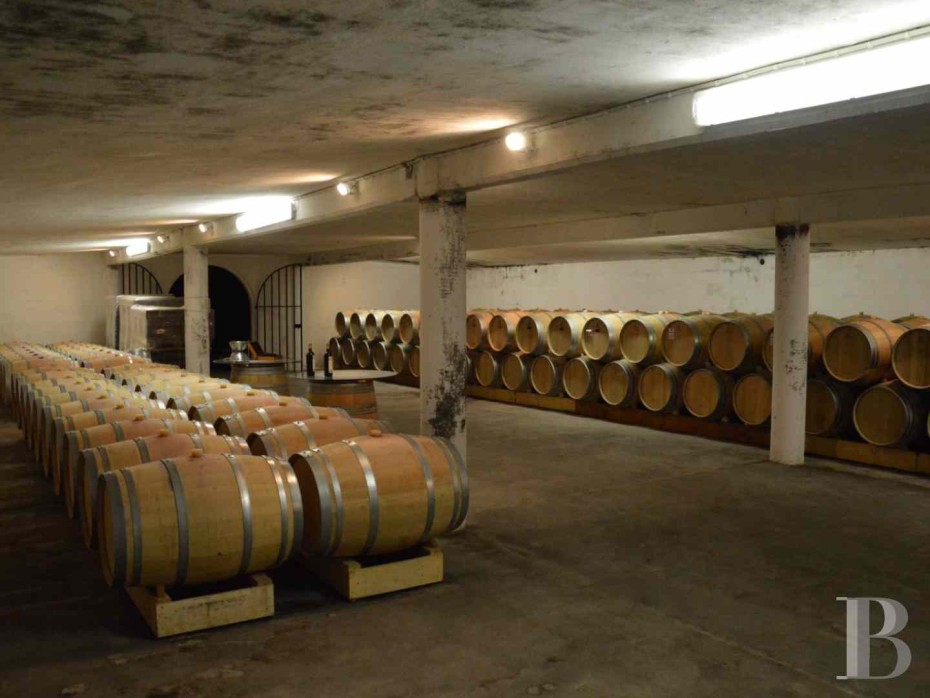 Built in 1782 on an estate dating from the 13ème century, there is 400 m² of living space over two floors as well as a section of the wing that awaits renovation. The entire property includes wine storehouses, stables, a well, caretaker's cottage, hunting lodge and parklands. The price is €6,300,000.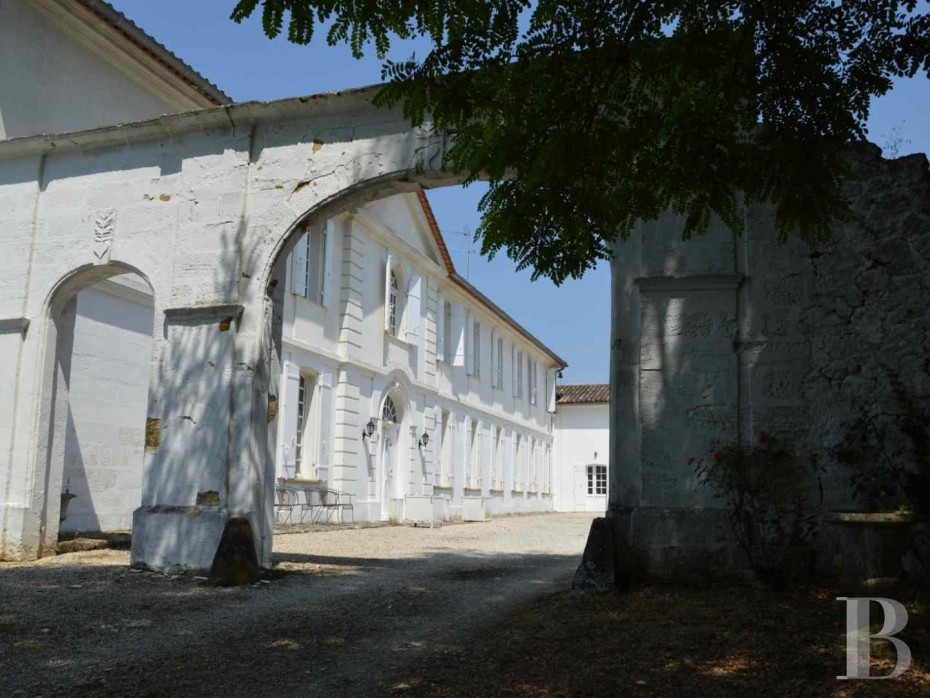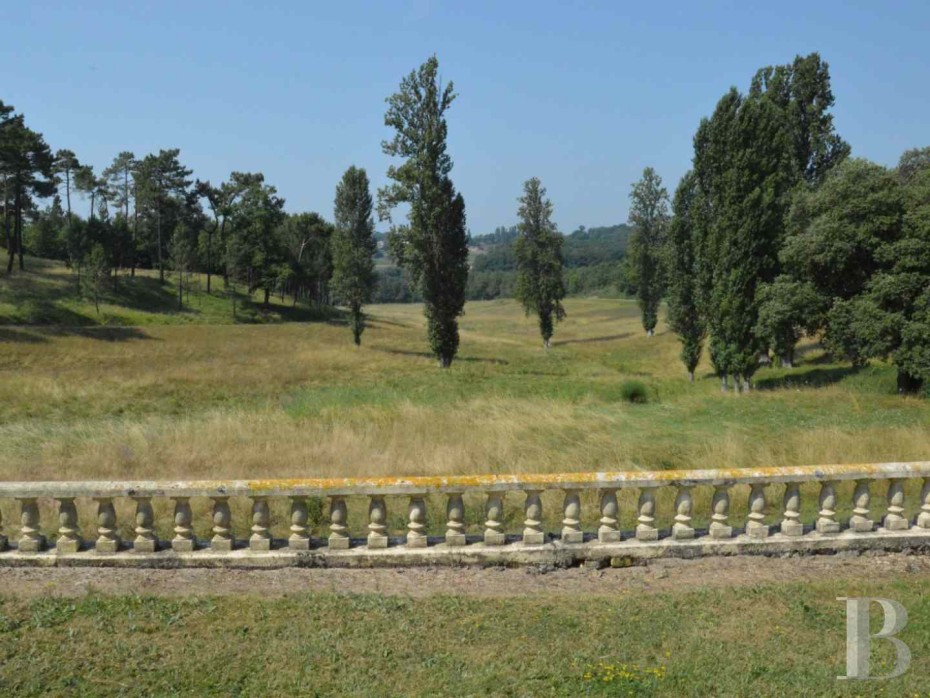 Listed with Patrice Besse.
7. A Two for One deal
This rare listing includes two historic castles, the 15th century manor on the right and the more modern mansion built in 1751 by the grandson of the architect of Versailles.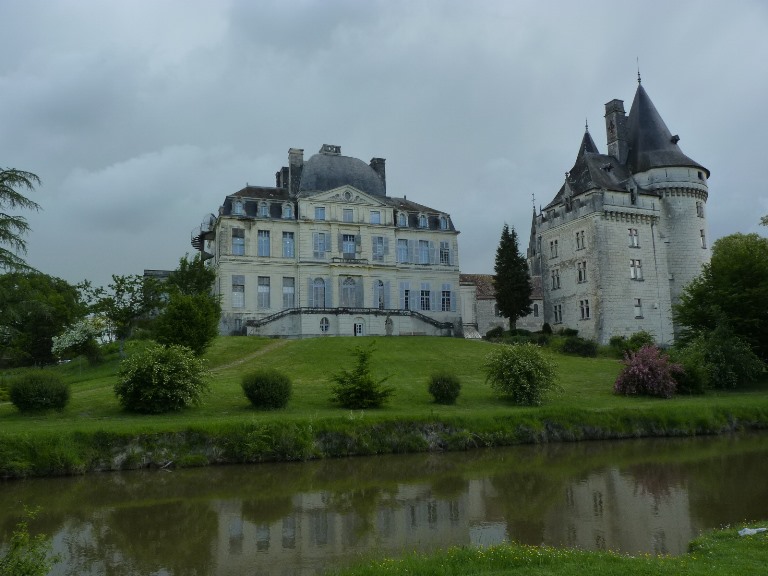 It includes 47 hectares of park and forest and the two chateaux have kept their original fireplaces, the French ceilings have been preserved and much of the original period decor even remains.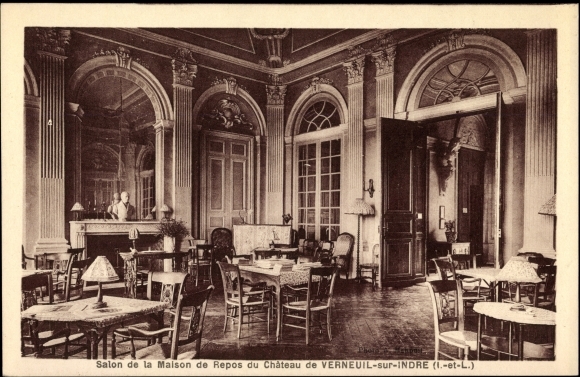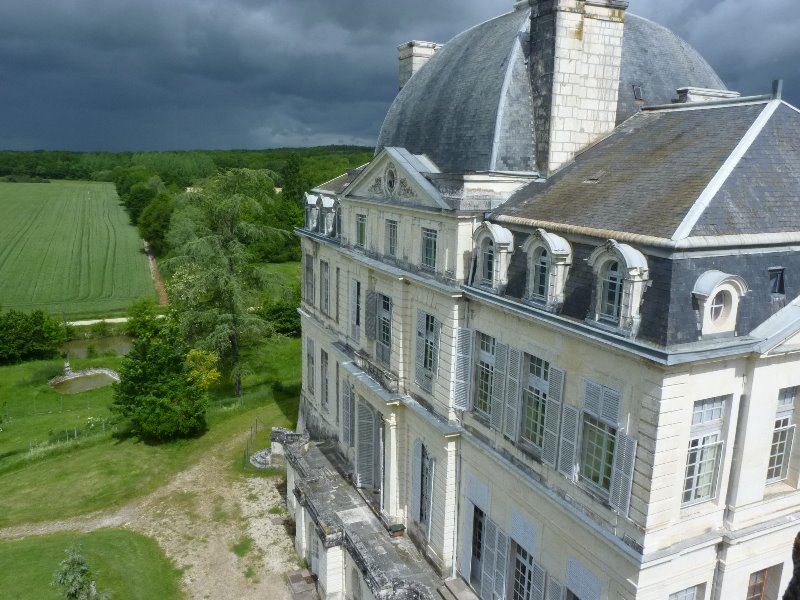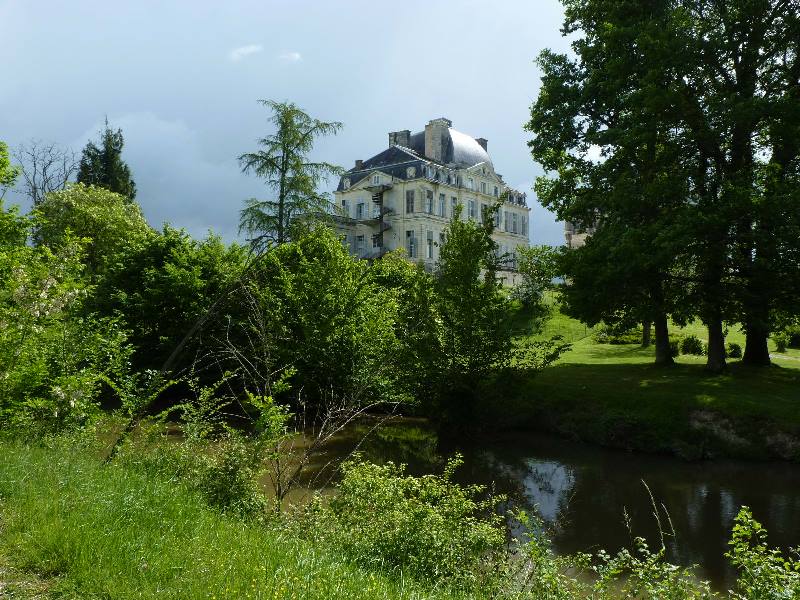 Asking price is €1,622,00. Find the listing here.
8. A Secluded Rapunzel's Tower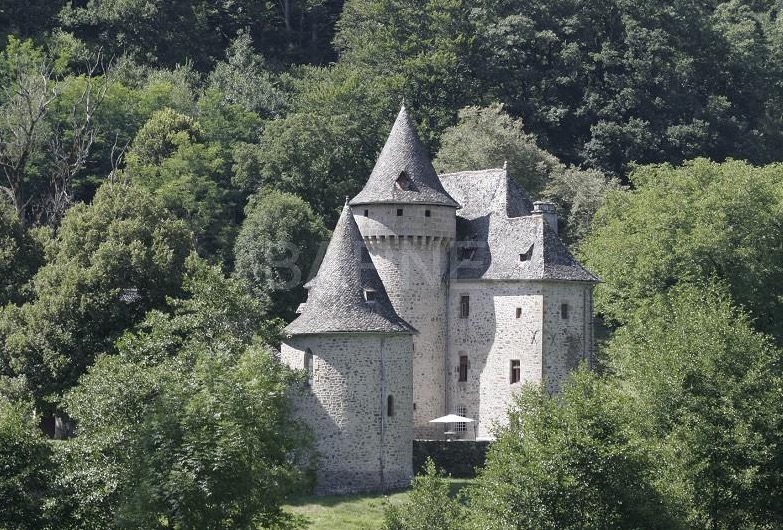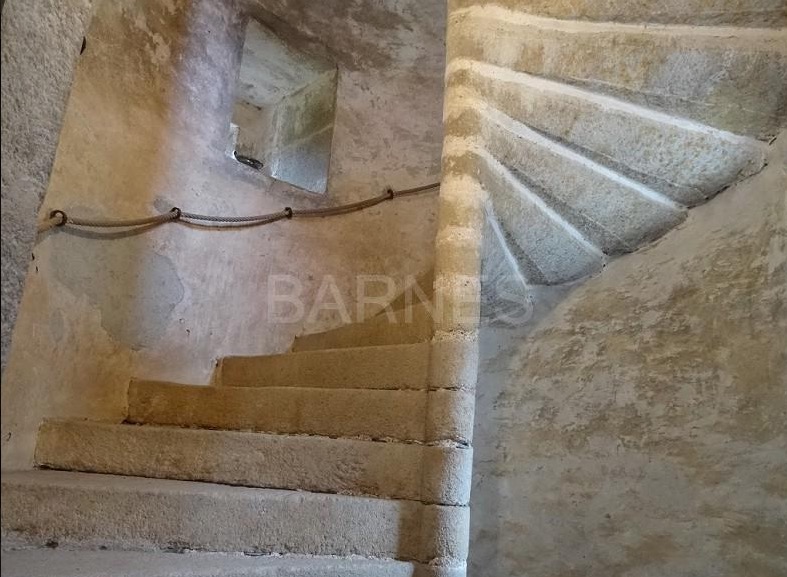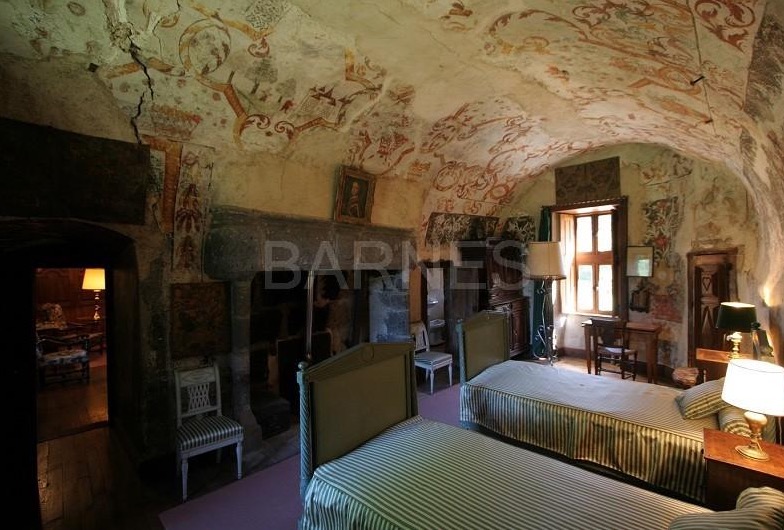 Escape the world to this 15th-17th century chateay and historic monument in the rural region of Auvergne, central France. The 10-room chateau comes with a 3 bedrooms, 4 bathrooms, as well as an old mill converted into a guesthouse. There's a farmhouse too, a chapel and a river running through the property's 82 hectares of lush woodland.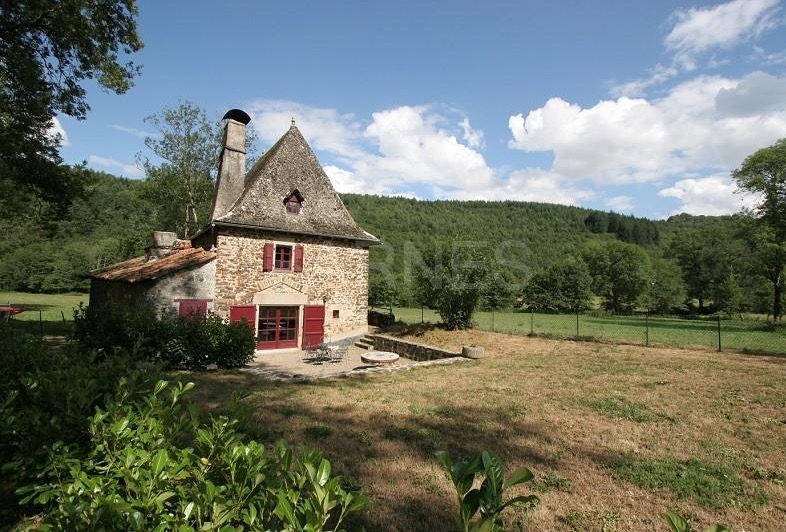 It's asking €1,113,000 listed here.
9. Secret Castle in the heart of Provence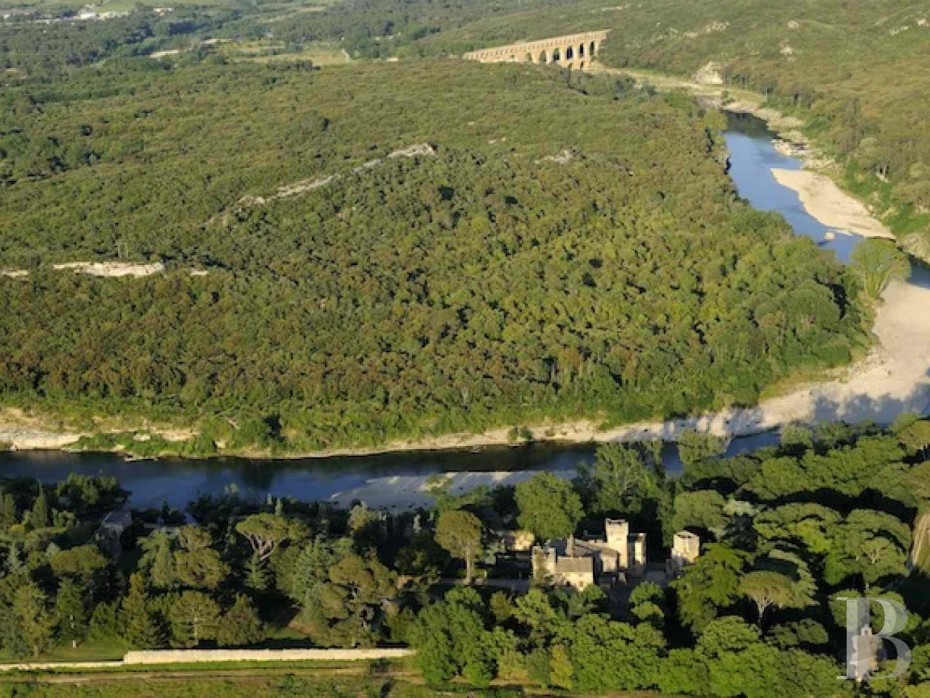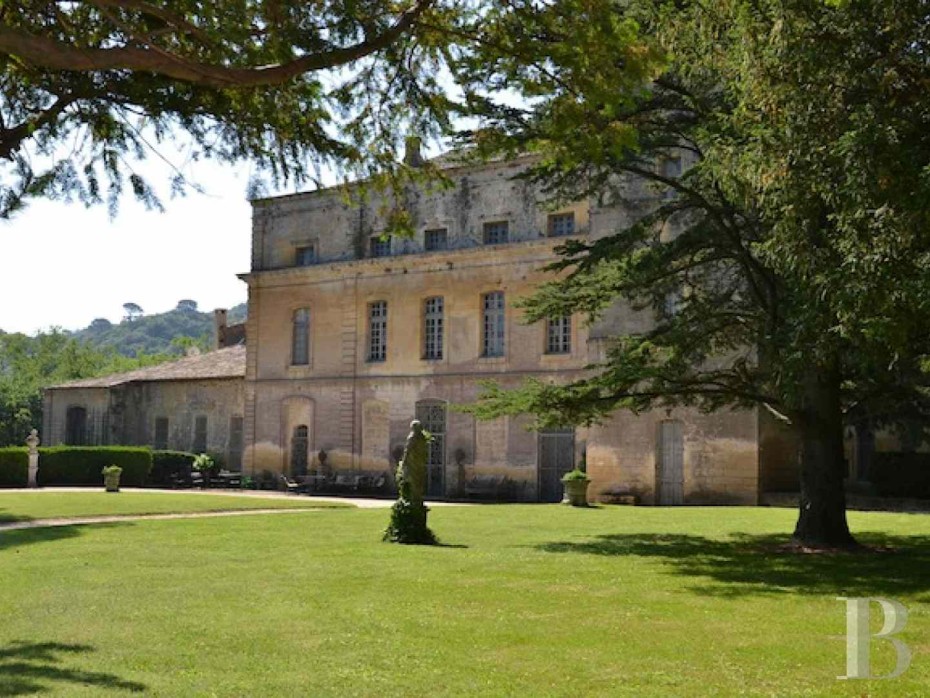 In the shadow of the arches of Europe's most famous Roman aqueduct, the Pont du Gard, the Chateau Saint Privat was once a Gallic Roman villa, then a 9th century abbey possessed by the Knights of Templar.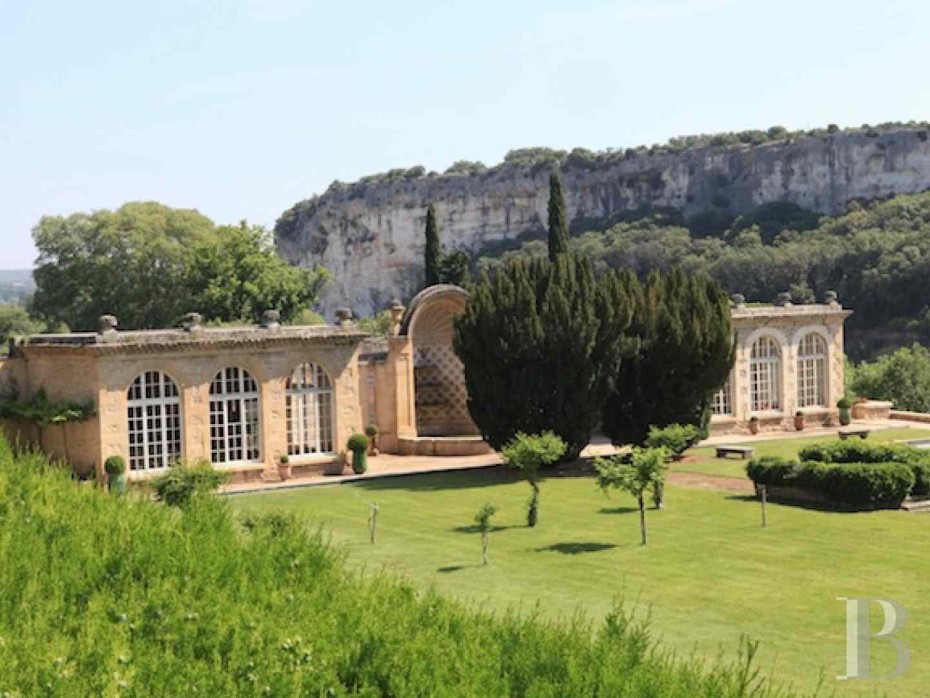 Catherine de Médicis and King Louis XIII were both entertained here and in the 19th century it was owned by the Director of the Paris opera. The asking price is 11 950 000 €.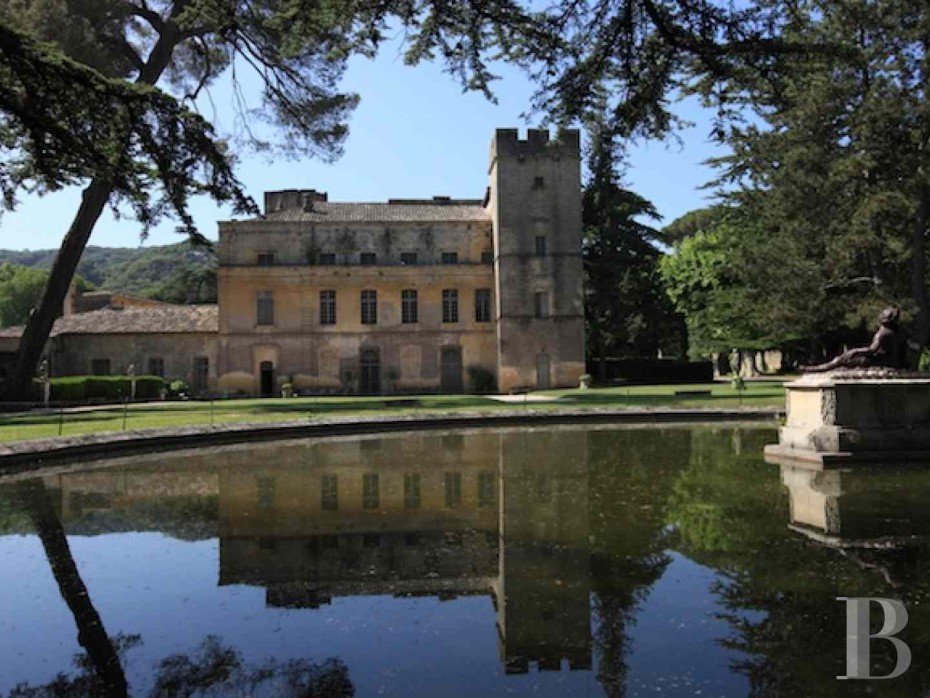 Listed with Patrice Besse.
10. Just the Shell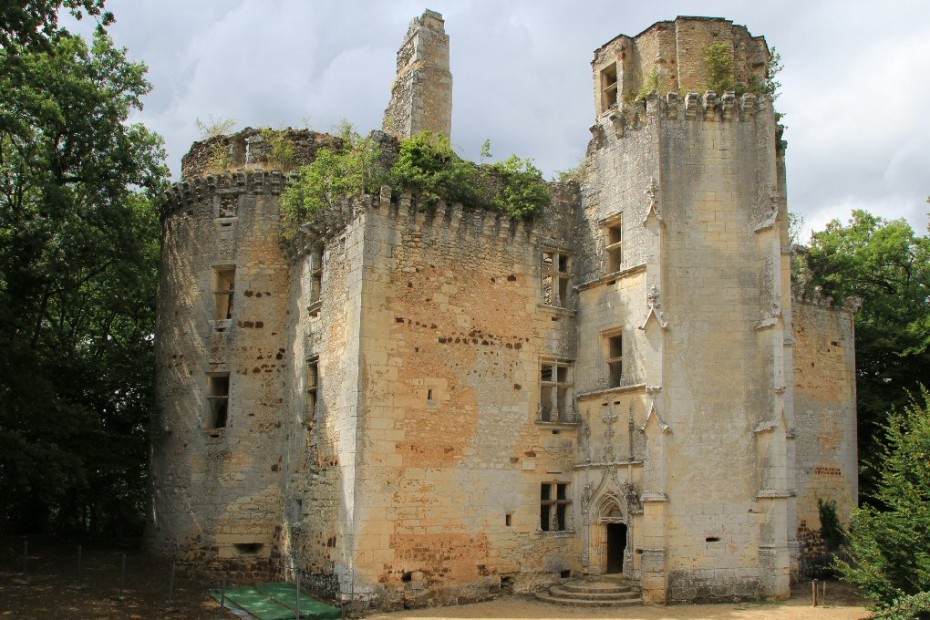 The most ambitious of fixer-uppers, the Château de l'Herm was built in 1520 in a Renaissance and Gothic style. It hasn't been inhabited since 1605 but was made a historic monument by the French Ministry of Culture. Located in the Dordogne, the castle's surrounding moats are still visible.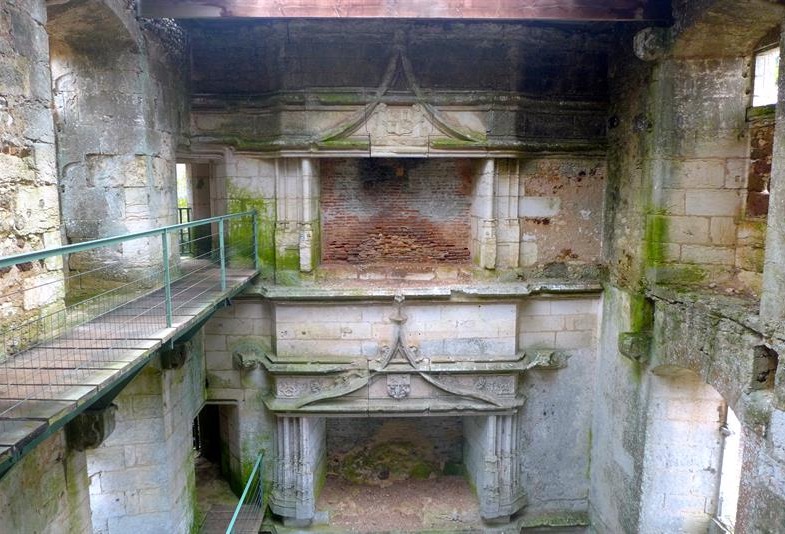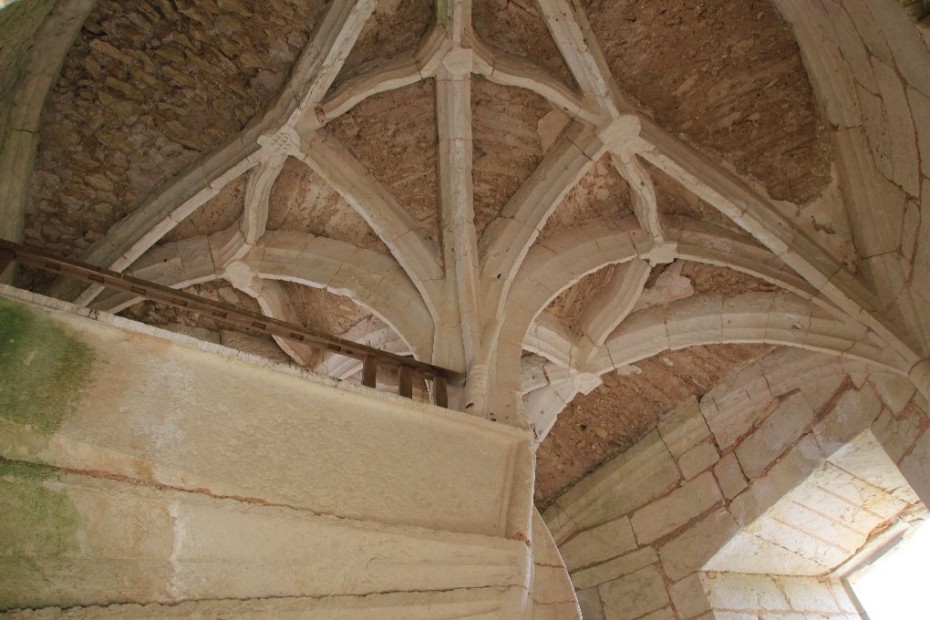 Asking price is 752 000 €, full listing here.