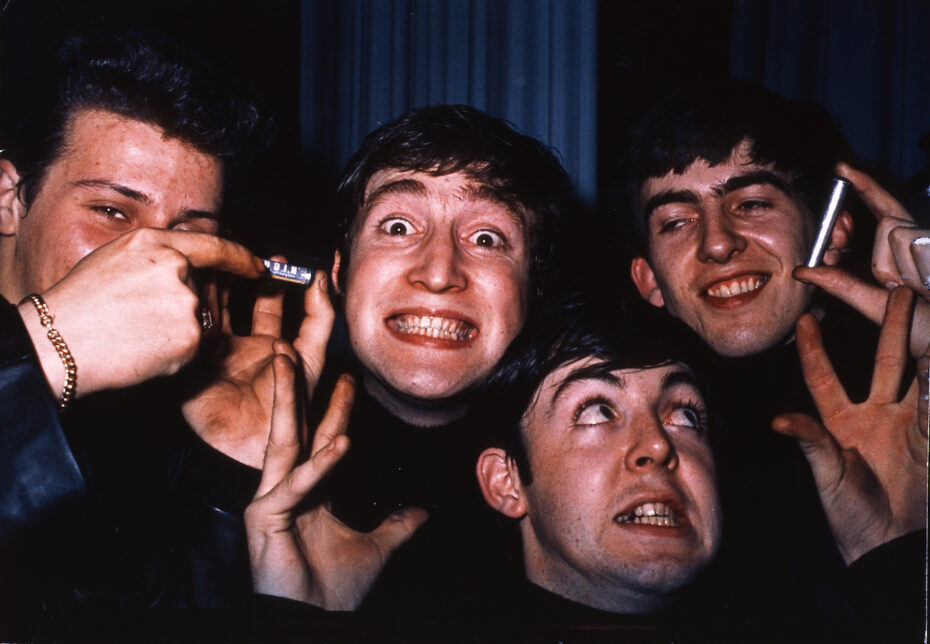 You might think John, Paul, George and Ringo made a name for themselves gigging around Liverpool. Well think again, on both counts. In 1960, John, Paul, George, Pete and Stuart cut their teeth in Hamburg, before they ever made it big at home. Pete and Stuart? Where was Ringo? What's the deal with Germany? All will be revealed on the Beatles' magical mystery tour of Hamburg, climb aboard…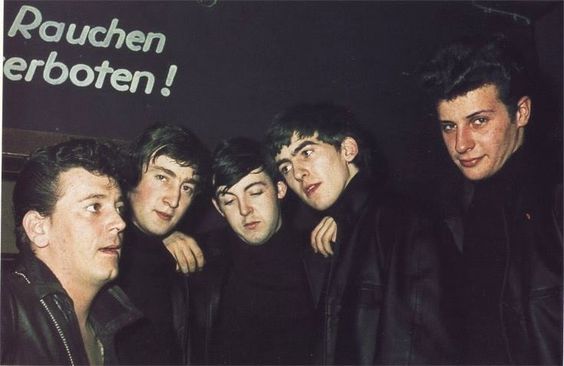 Back in 1960, the world's biggest band of all time had only just decided on their name, after swinging between The Quarrymen, Johnny and the Moondogs, The Beatals and The Silver Beetles. A few weeks later, The Beatles were shipped off to Germany for their first paid residency. This surprise invitation came from Allan Williams, a local music promoter with global connections. If he could find some up-for-anything British bands to play at his mate's club in Hamburg, he got a tasty cut.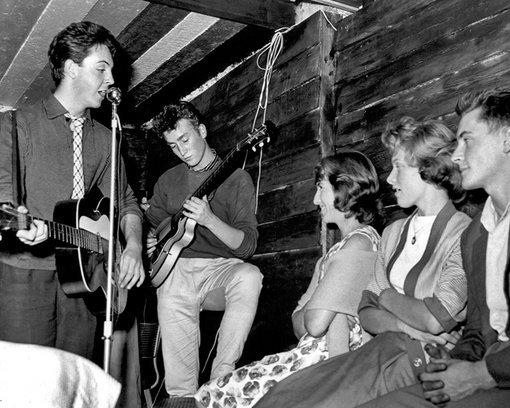 Although now set on the name, these fresh-faced teens from Liverpool didn't have much else figured out. At this point, John Lennon, Paul McCartney, George Harrison, Stuart Sutcliffe and Pete Best (the Beatle that got fired) had hardly played a note together. But off they went, in the back of Allan's van, on the long and winding road to Germany.
In the 1960s, Hamburg had a reputation for crime and corruption across Europe. And the area where the five Beatles were staying, St Pauli, was the epicentre of vice. Smack bang in the centre of the red-light district, these Scouse boys, away from home for the first time, had no idea what they were in for. Reflecting on his unusual 'gap year' experience, George, who was 17 at the time, named Hamburg the "naughtiest city in the world". The Reeperbahn was the "best thing [he] had ever seen", full of "neon lights, clubs, bars, prostitutes and gangsters".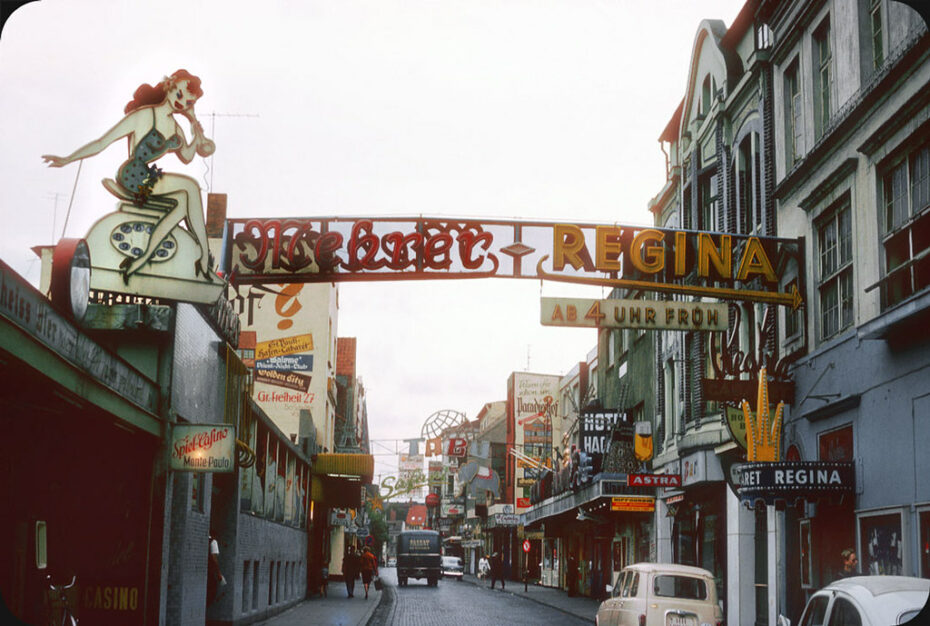 Sounds fun? Well, their digs were not so exciting. The boys lived backstage at a small cinema called Bambi Kino. Sleeping in an old storeroom next to the toilets, John Lennon likened it to a freezing cold "pigsty". They used Union Jack flags as covers to keep warm, and washed themselves in the cold water of the urinals. If only their legion of female fans knew.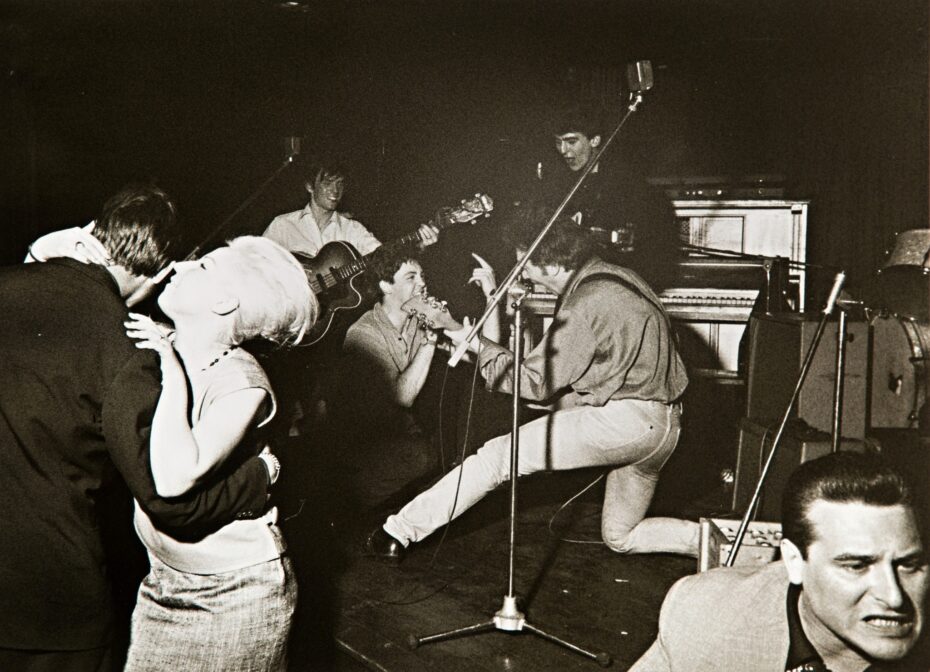 Hamburg was hardly a holiday set-up. But after all, the reason they were there was to perform, and perform they did. Seven days a week. All day, all night. In two short years, they played more live hours in Hamburg than anywhere else in the world over their entire career.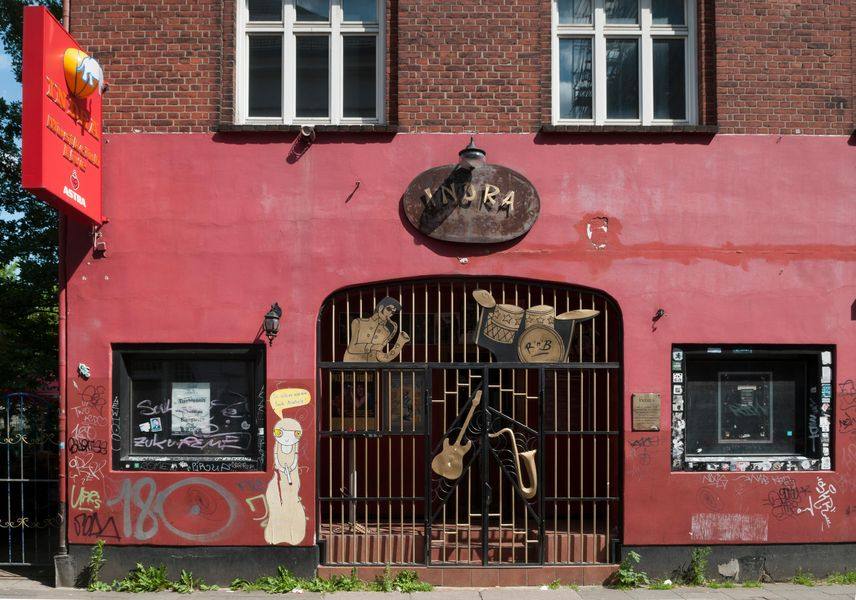 The managers of the Indra Club and Kaiserkeller decided that the bars would attract more customers if there was continuous live music, and it wasn't enough to simply stand there and sing. Especially when they were up against the fleshy delights of the red-light district, four chords weren't going to cut it. To keep punters lingering a little longer, they band trialled extreme off-the-cuff solos, live experimental jams and John Lennon dancing around like a gorilla with a toilet seat on his head.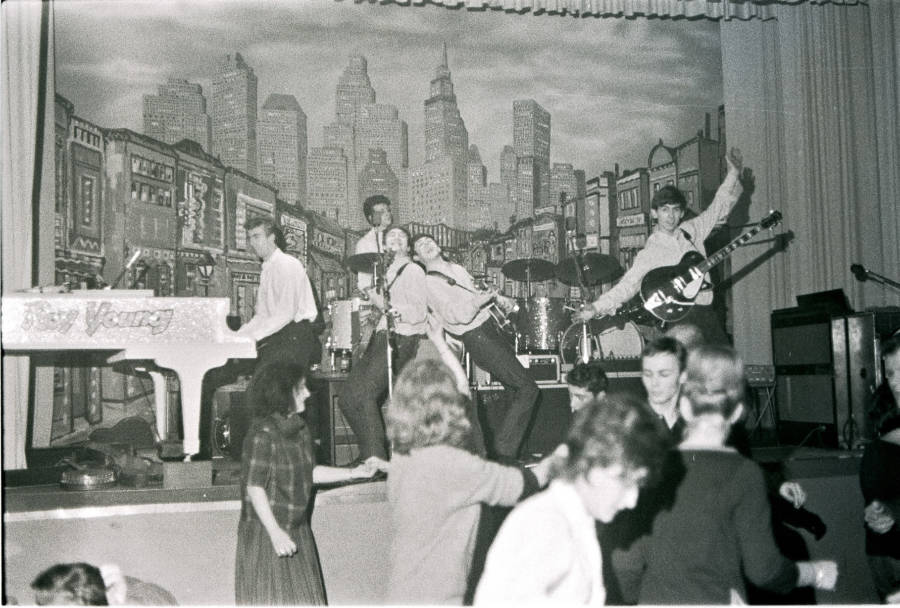 The relentless schedule worked as an apprenticeship for the Beatles. Stuart Sutcliffe wrote home to his mum, telling her "we've improved thousand-fold". The little-known band honed their live chops and learned how to work a crowd, particularly one that didn't speak English. The biggest accolade was when other musicians came to watch them, including a certain Ringo Starr, who happened to be performing with a rival band on the same rota.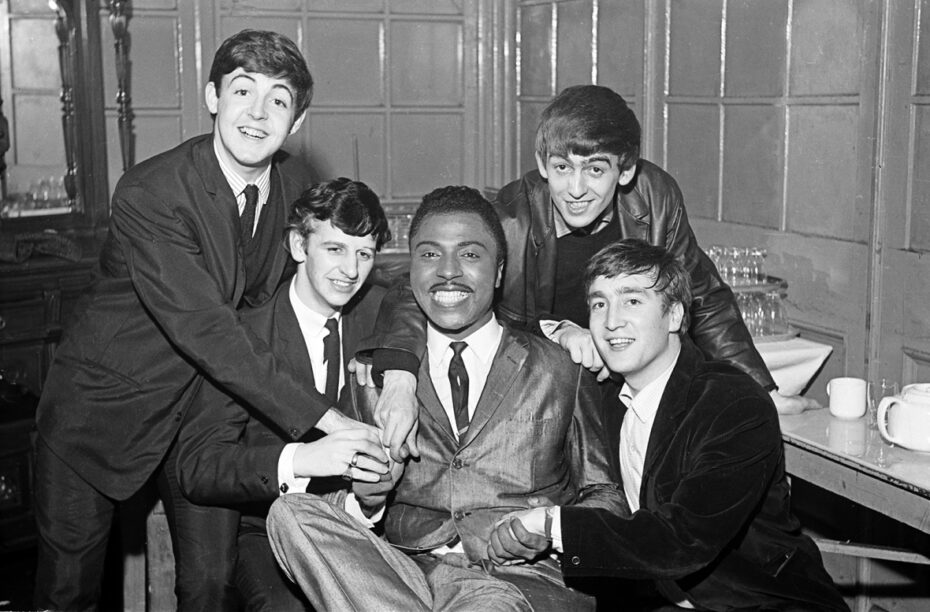 An education in more ways than one, Paul McCartney described Hamburg as the home of "sexual encounters of a celestial kind". It was around this time that the group first dabbled in drugs too. Not quite Lucy in the Sky with Diamonds level of hallucinogens that were to come later, but certainly a new sensation for the tired teens. Preludin, known as prellies, kept them awake for days, so they could carry on playing, on and off stage. It also shaped their sound. Prellies made them play at breakneck speed, moving them from slow guitar music into pop territory.
With violence commonplace at shows, the rowdy crowds of Hamburg toughened up these teddy boys. Now they needed a sharper look to match their new attitude. The fetching lilac jackets made by Paul McCartney's next-door neighbour in Liverpool were out, and in came leather. A forgotten era of the Beatles, which was quickly reversed in favour of family friendly suits as soon as they hit the mainstream.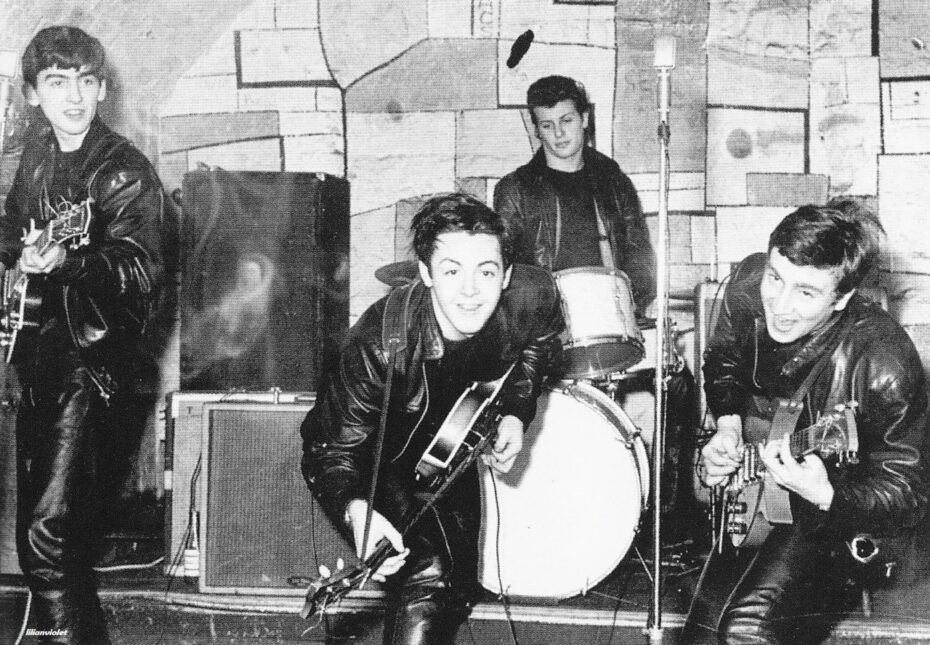 The Beatles' new sound and bad boy get-up naturally connected with Hamburg's cool kid crowd. Lennon nicknamed this art school subculture 'the Exis', standing for the existentialists. They were a group of fashion-forward intellectual teens, inspired by the aesthetics and ideas of French artists. At this point, the only Jean-Paul they were familiar with was Sartre. But after meeting the other John and Paul in the Kaiserkeller, they were never the same again. Sitting in the front row, leader of the pack, Astrid Kirchherr said, "my whole life changed in a couple of minutes".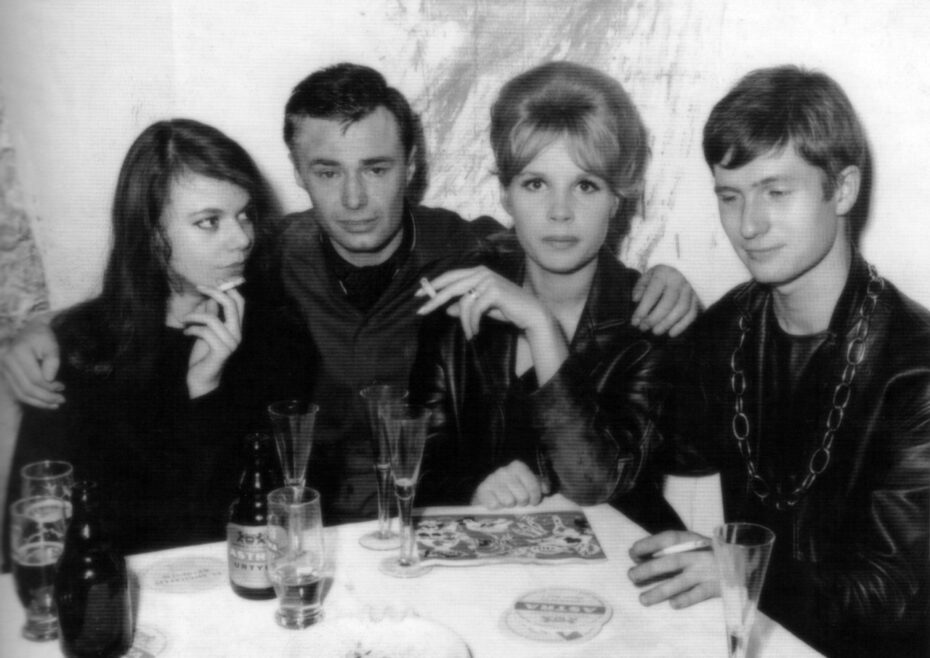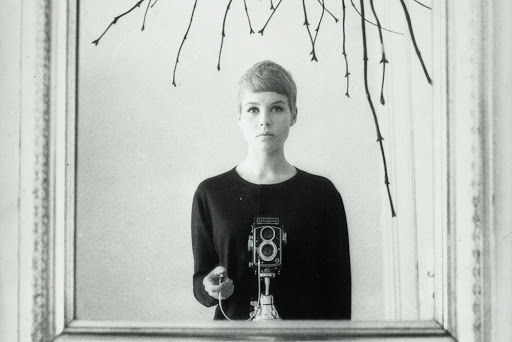 From then on, Astrid and her friend Klaus Voormann came to see the Beatles play every night. But this wasn't a one-way fan relationship by any means. She became the Fab Five's official photographer, immortalising their new look with a photoshoot at local fairground, Der Dom.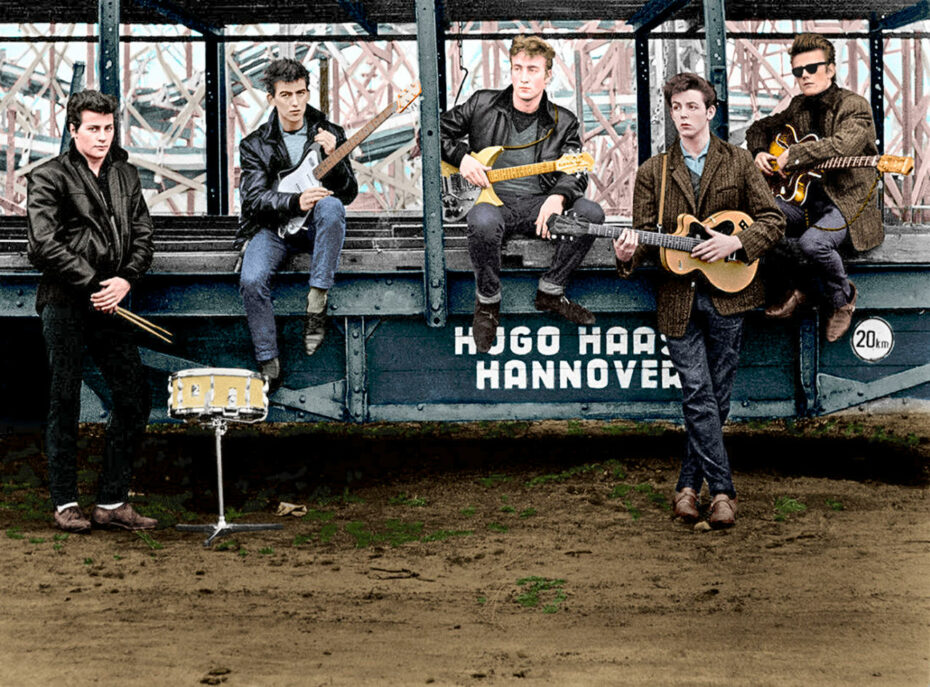 Behind every iconic boyband, there's a woman with a pair of scissors and a vision. Years before Yoko Ono made her mark on the Beatles, Astrid set their style by inventing their famous moptop haircuts. Popular with the Exis art scene, this French-inspired bowl cut was a dramatic departure from their Elvise-sque quiffs. Before they knew it, their new androgynous haircut was a cultural phenomenon.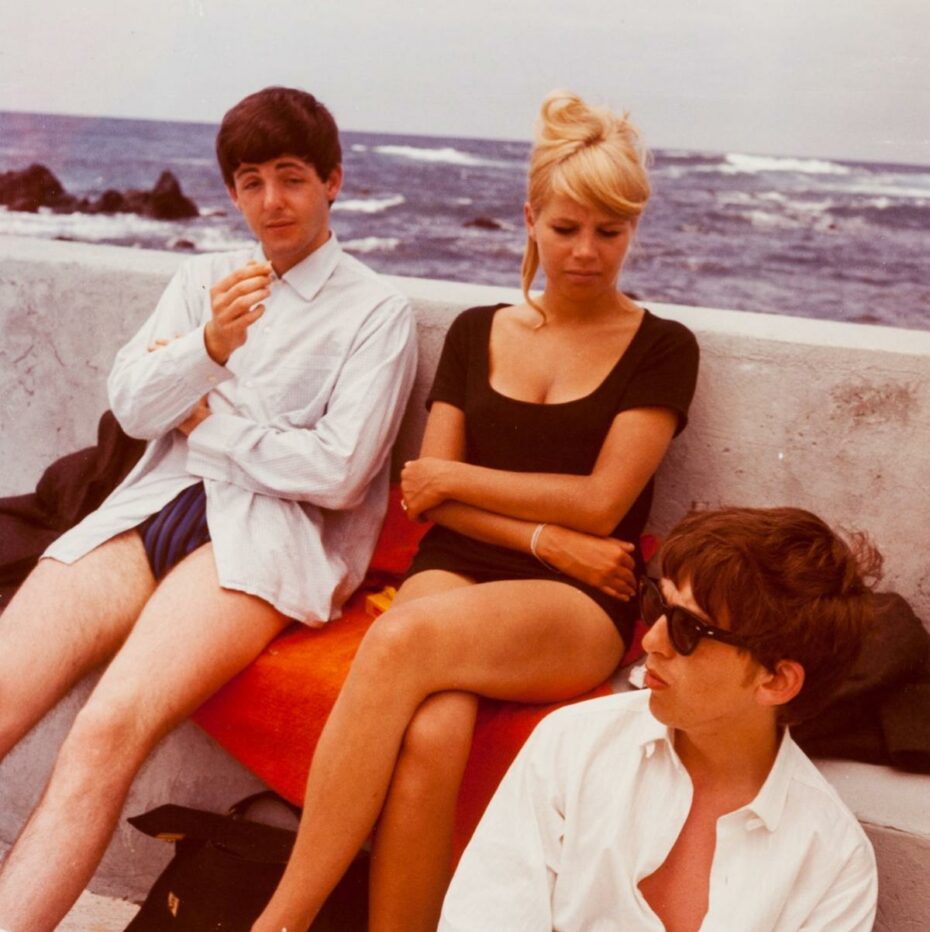 While Astrid was shaping the shags, her friend Klaus shaped the sound. Looking the part with his moptop, he lent a hand on bass from time to time. Klaus remained good friends with the boys over the years, living with them in London and designing the sleeve for the 1966 album, Revolver, in his signature scrapbook style.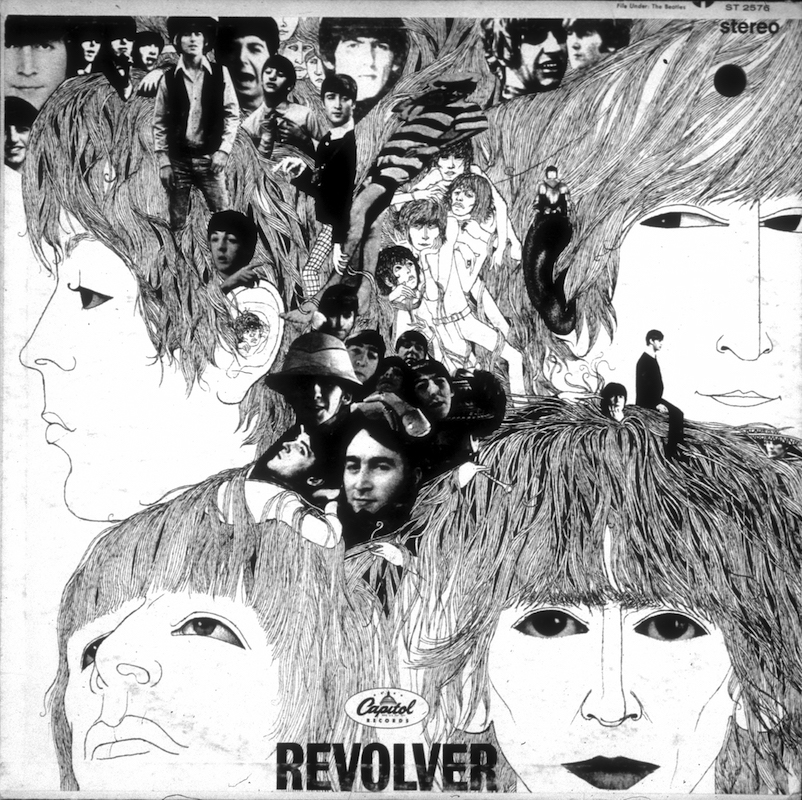 As word spread of Hamburg's hottest new band, the Beatles were poached by a rival club across the street. Switching venues would mean breaking their contract, but with the promise of more money, a better sound system and less sordid sleeping arrangements, they jumped at the chance. When Paul and Pete went back to the Bambi Kino to get their belongings, they found it in total darkness. In need of a source of light, they attached a condom to a nail on the wall and set it alight. Unsurprisingly, their old boss wasn't willing to lose his best band. He got his revenge by reporting the pair to the police for attempted arson, which landed them in jail. Poor 17-year-old George was deported for working underage. As he puts it, luckily all this happened "before [they] had to contend with the bullshit that comes with fame".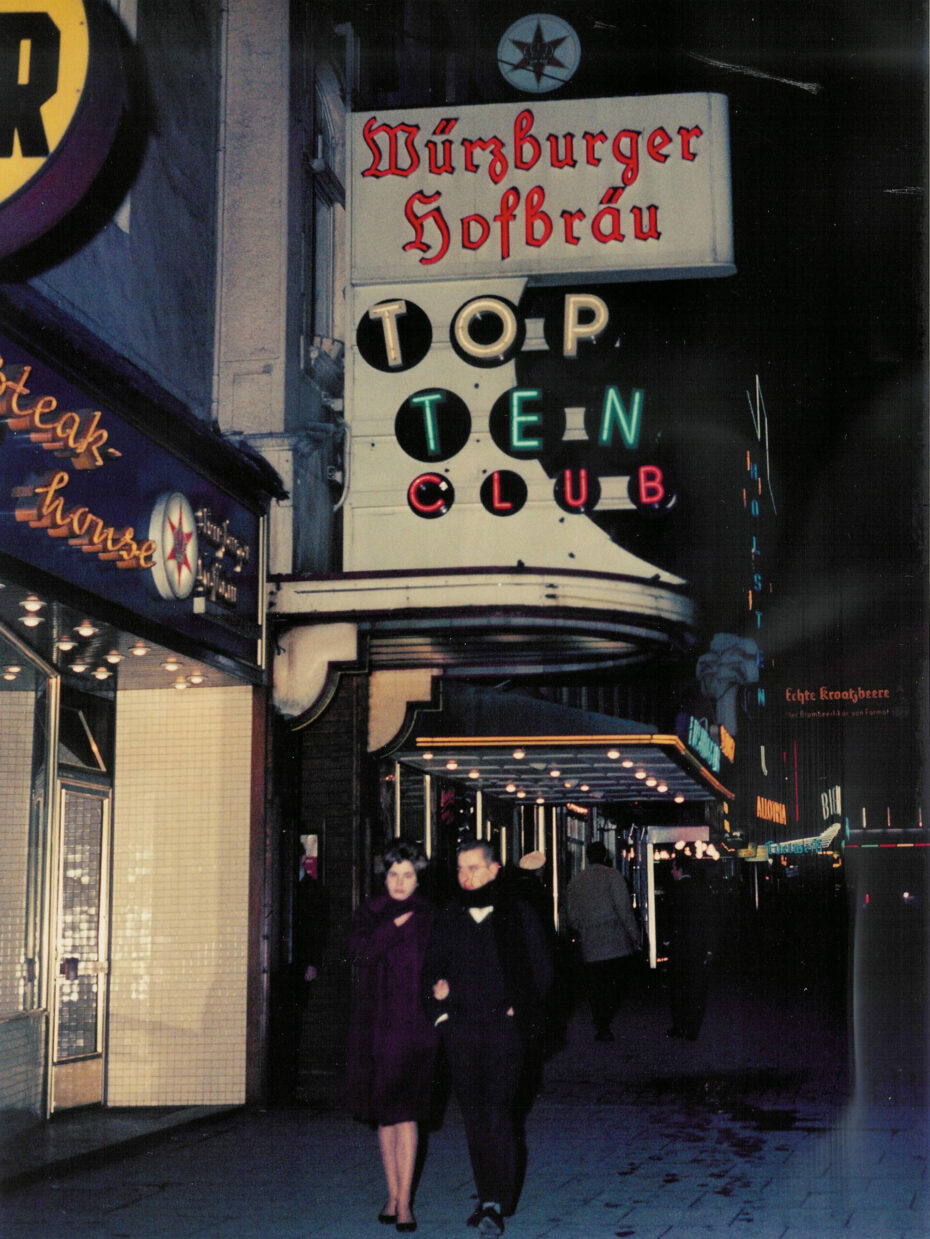 After George turned 18, the Beatles went back to Hamburg for another residency in 1961. By this time, Stuart loved Hamburg and Astrid so much that he quit the band for school in his new favourite city. The Beatles ploughed on and laid down their first track, which was played all over the radio in West Germany. News made it back to Liverpool and later that year they signed their first record deal with Polydor.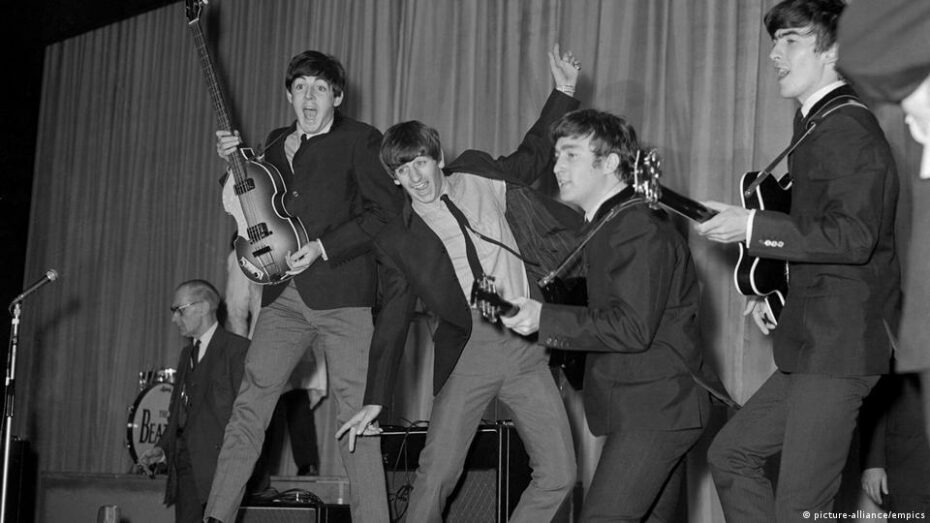 In 1962, The Beatles returned to Hamburg for one final farewell residency. This time the line-up included Ringo Starr, and their growing popularity promoted them from a dingy old cinema to a hotel. By now they were seasoned performers and capitalised on their wild live energy by recording their debut album in just under 13 hours. This became their first of many no.1 hits and signalled the arrival of Beatlemania in Britain.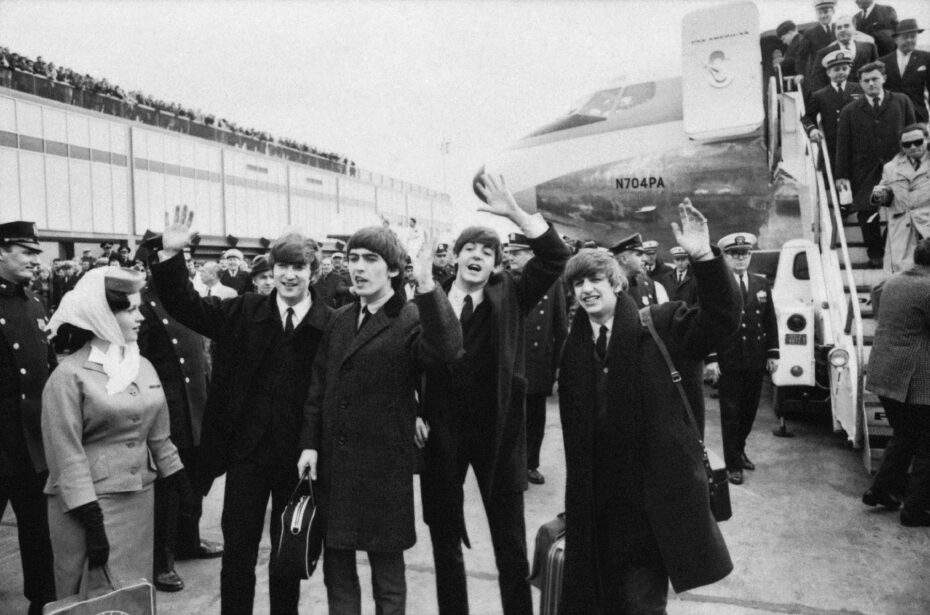 The Beatles breaking America and being catapulted to international stardom is famously documented. Think of those iconic shots of the Fab Four touching down at JFK to swarms of screaming fans. Or their first TV appearance on the Ed Sullivan show. If you've ever wondered how a group of young lads from humble beginnings made these naturally nerve-wracking occasions look like a doddle, now you know. They'd been mentally prepped and meticulously sound-checked in Germany's sin city. The Beatles might have been born in Liverpool, but they were raised on the Reeperbahn.