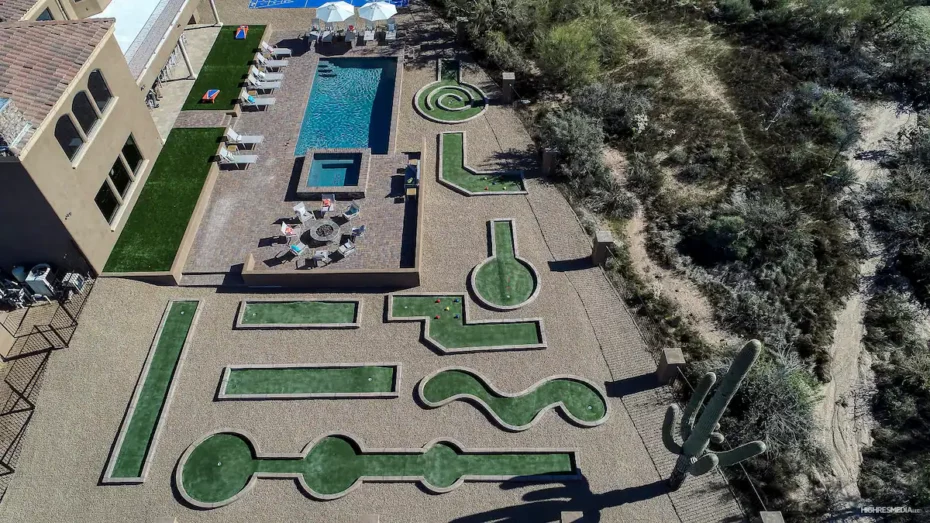 Some of us may dream of relaxing at a serene beach villa or a cosy little cottage nestled amidst a luscious landscape, but if a popular new category created for the Airbnb market is any indication of current travel moods, there appears to be a growing demand to vacation on what can only be described as a giant playground. Not just for kids but the young at heart, a quick glance at Airbnb's newly included category called "Play Homes" will bring up a seemingly endless catalogue of playground-style mega mansions resembling cartoonish theme parks. Complete with wildly imaginative in-home entertainment amenities from life-sized board games to backyard water parks, pack your helmet as well as your sunglasses, and let's take a closer look at this extreme new travel trend…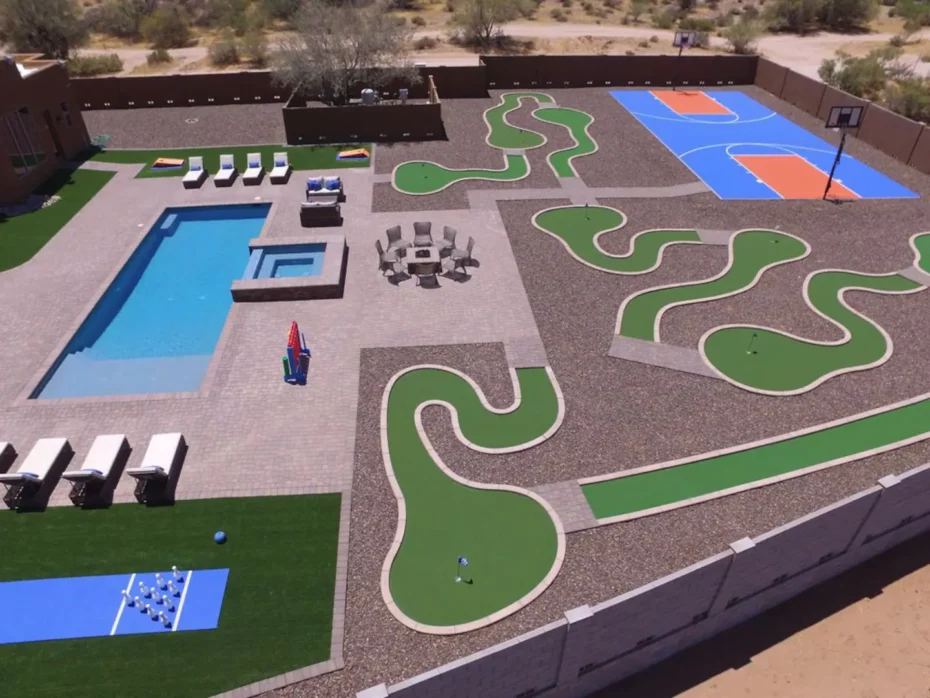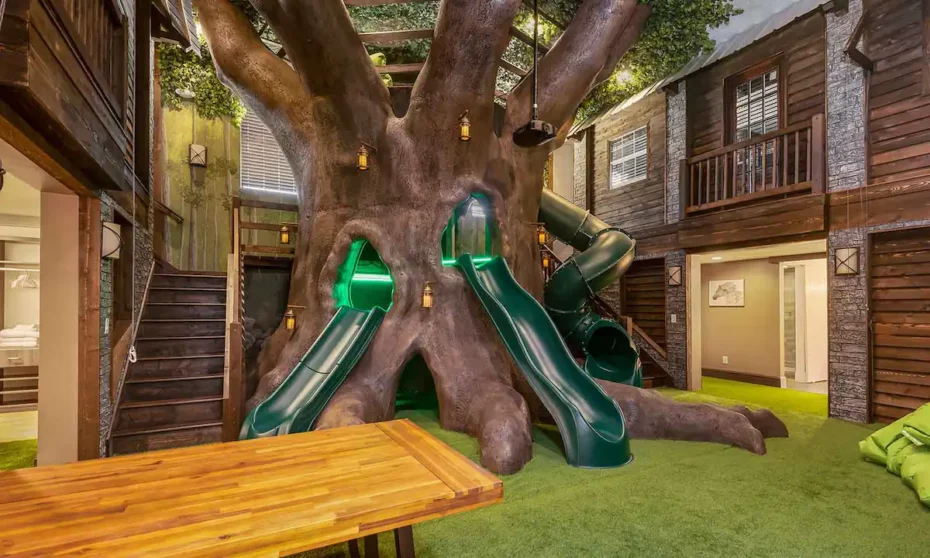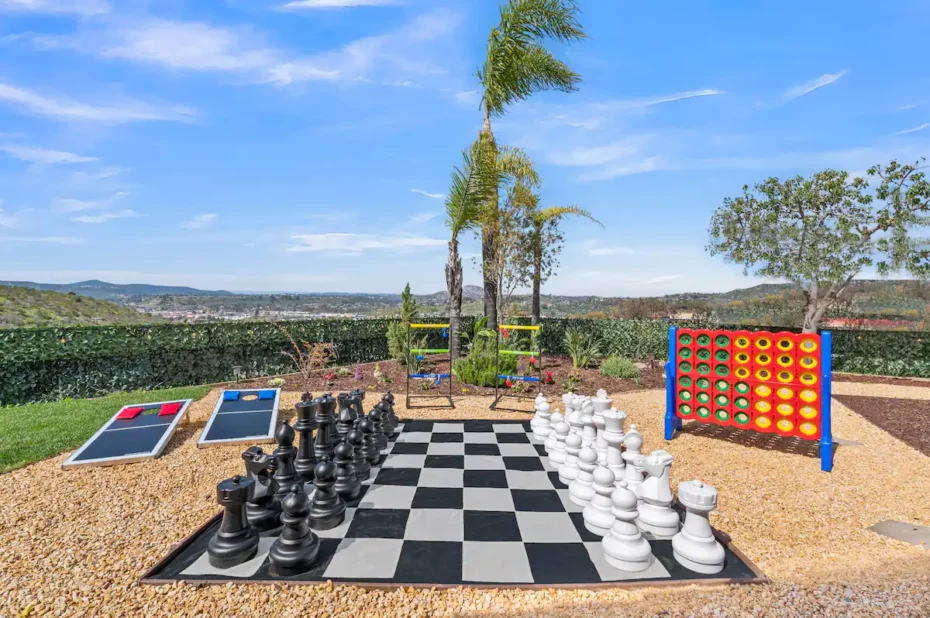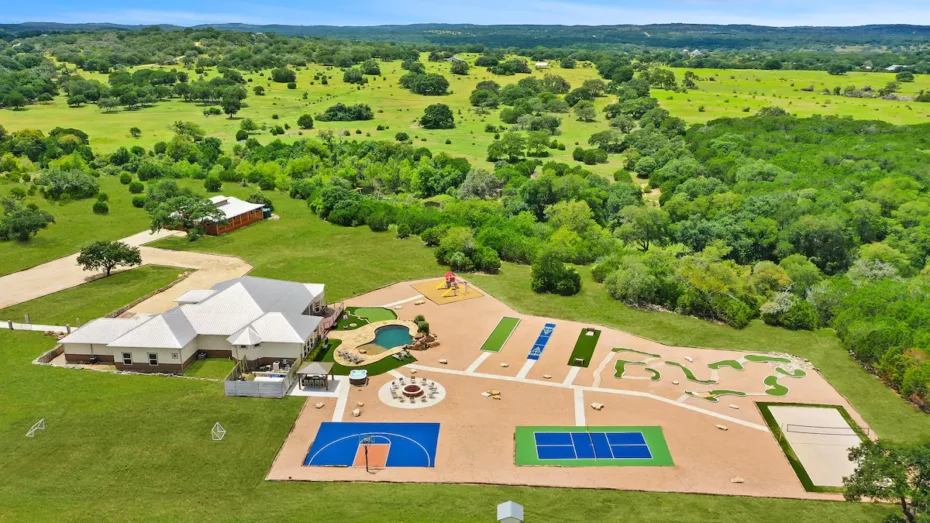 Over the last decade, the "tiny house" trend and micro-living holiday homes were an inescapable television, internet and social media novelty that emerged after the 2008 housing crash. Now having reached its saturation point, the pendulum looks to be swinging very much the other way. Post-pandemic, we're revisiting 80s excess, ditching the quaint & quiet, and buying into "bigger is better" again. Think real-life Malibu Barbie homes and gaudy fantasy McMansions…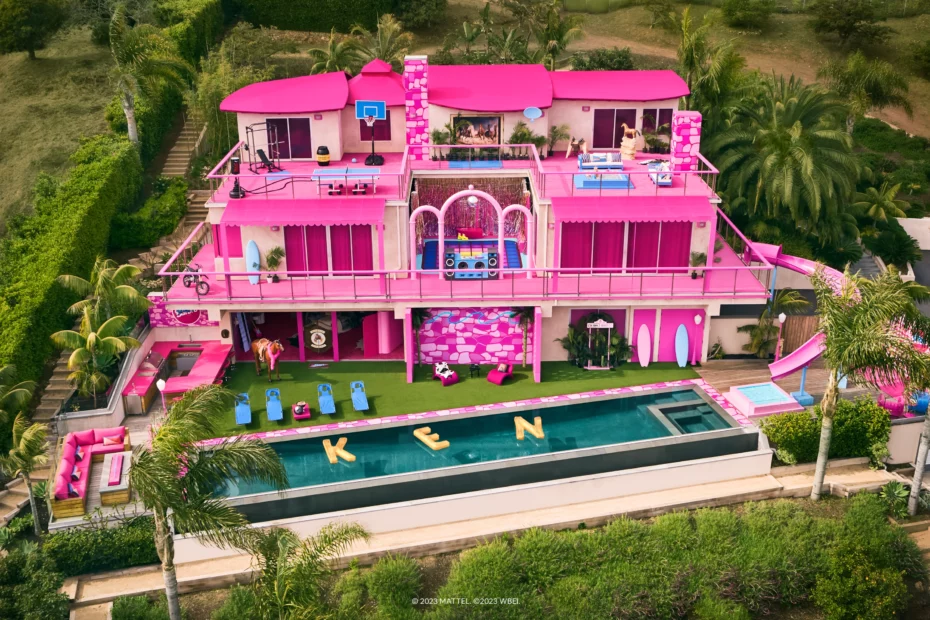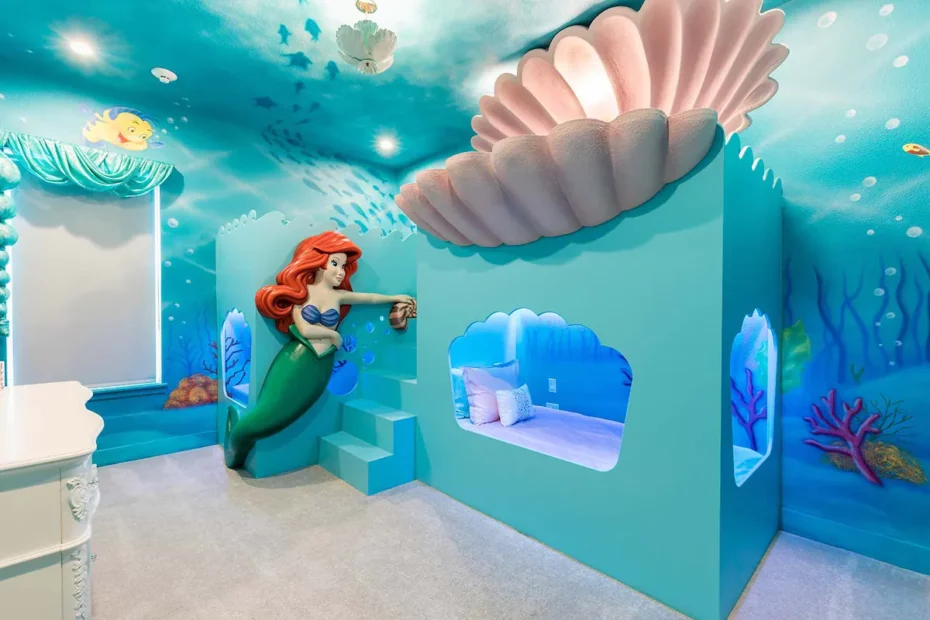 You might also call them themed houses; properties redesigned to catch the eye of renters looking for "unique" and instagrammable experiences, as well as some frazzled parents hoping to keep the kids entertained. A quick search and you'll find multiple properties designed to look like your favourite Disney movie, a popular video game or TV show (hosts are even taking precautions to craft specific wording in the property descriptions that avoids any potential copyright infringement lawsuits from particularly litigious companies like Disney). Others take inspiration from theme park rides. Many of them don't even look real.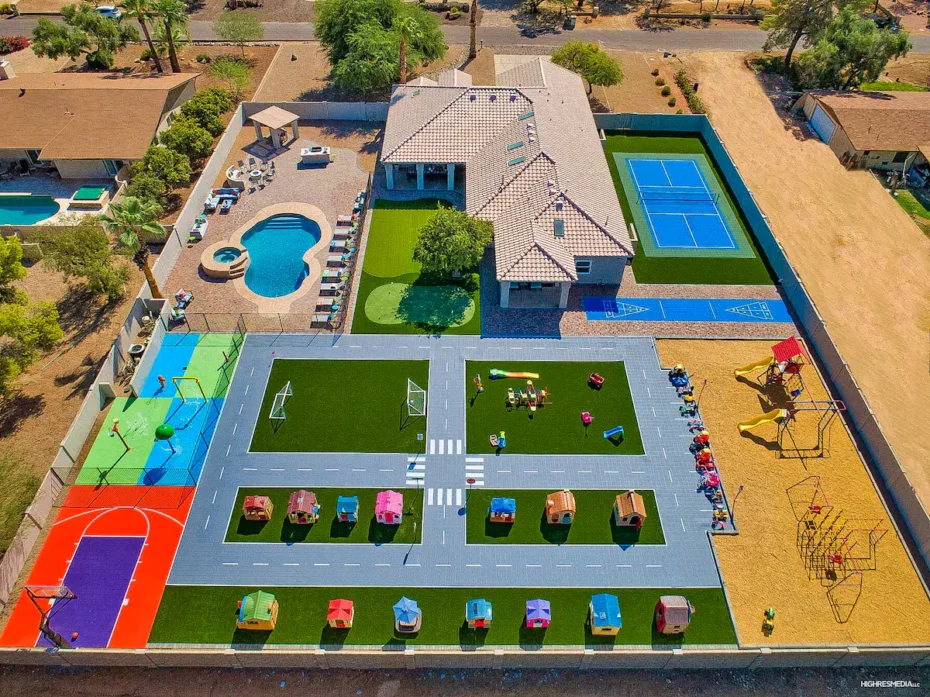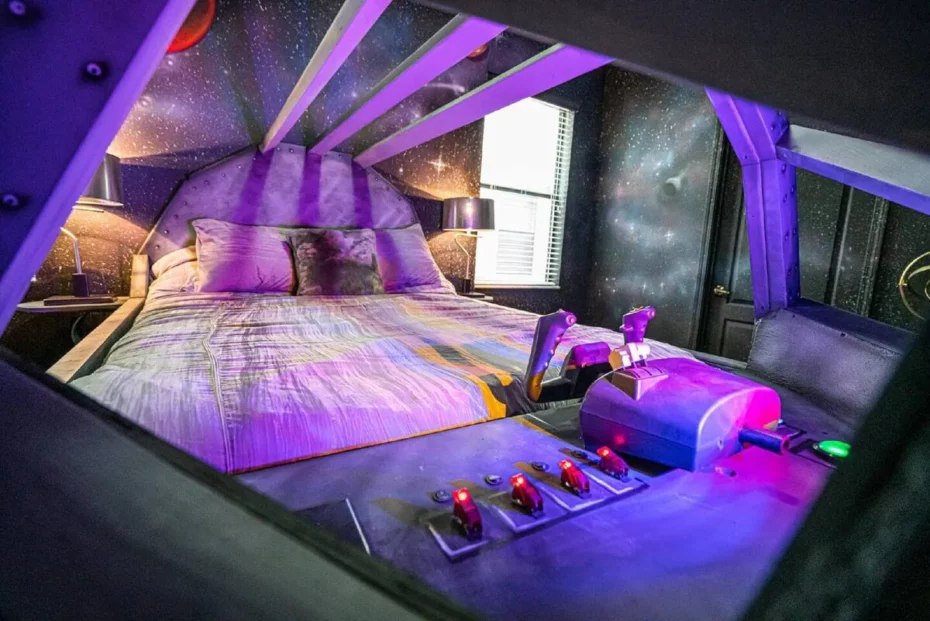 According to market research blog Gitnux, "the global hotel industry still holds a much larger market share than AirBnB but millennials are increasingly choosing Airbnb over hotels when booking trips".
We found the majority of these supersized Airbnb playhouses located in the United States, a good chunk of them close to the theme parks in Florida, offering to stretch the 'magic' well beyond the working hours of the parks, with a capacity for sleepovers of parties from 10+ guests.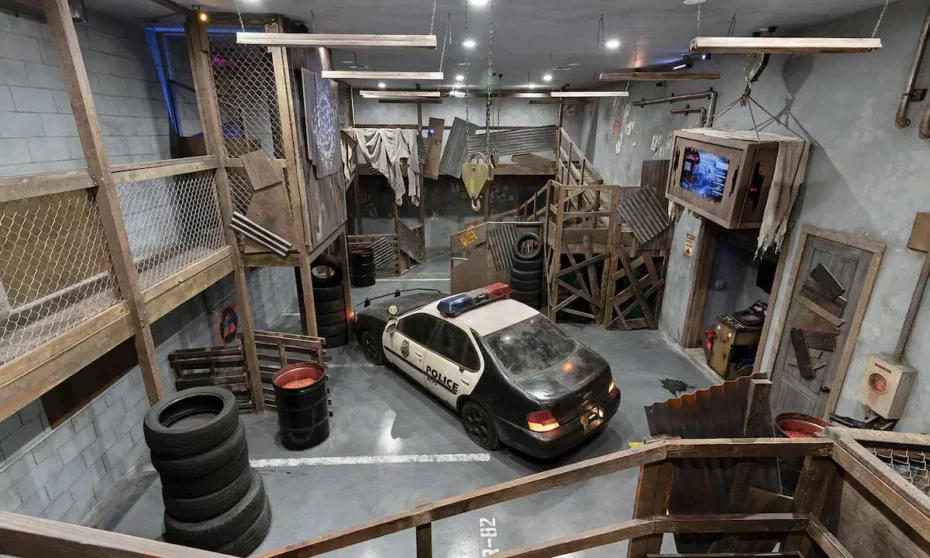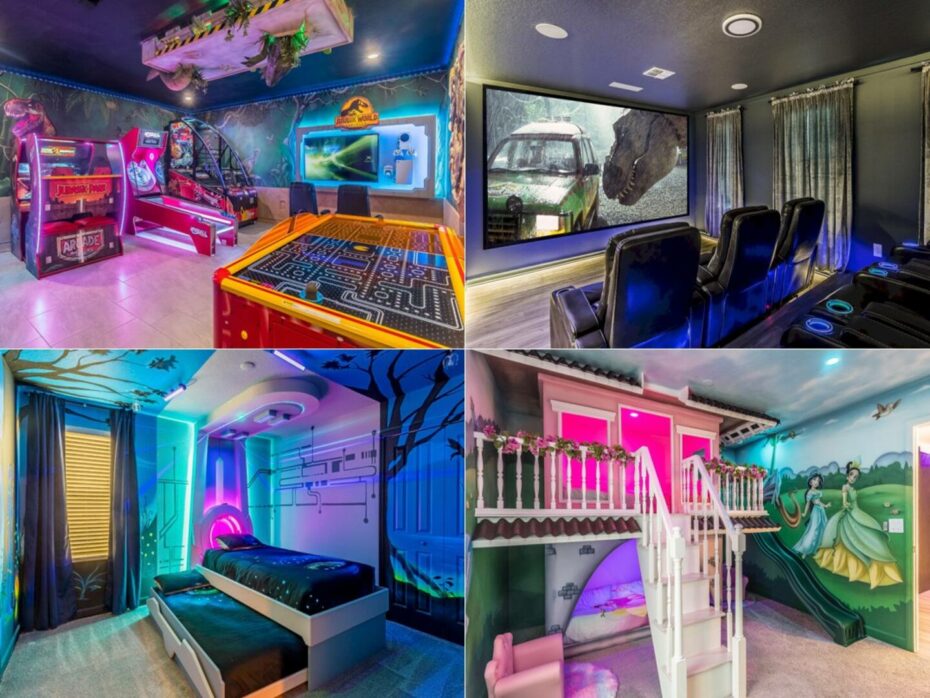 With new laws passing in major cities like New York, where a recent ban on short-term rentals have made it impossible for many hosts to do business, the wind of change is blowing through the homestay industry. In Paris, a 2021 ruling against renting out properties that are not the owner's primary residence was introduced to limit the effect of Airbnb on the rental market, and will likely lead the way for other European cities to do the same.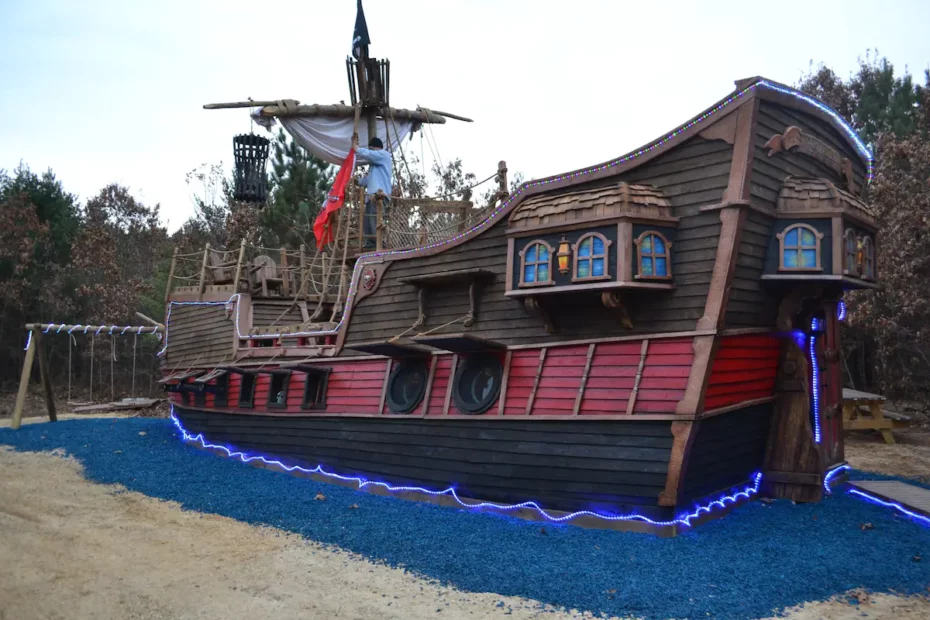 For hosts who see the home-sharing marketplace as a business, investing in larger and more spacious properties outside of cities, away stricter regulations (Florida, for example, has no restrictions), inevitably becomes the safer bet. But to lure vacationers away from major tourist destinations to these new properties in suburban or small town areas also requires a good gimmick. Enter the Play Homestay.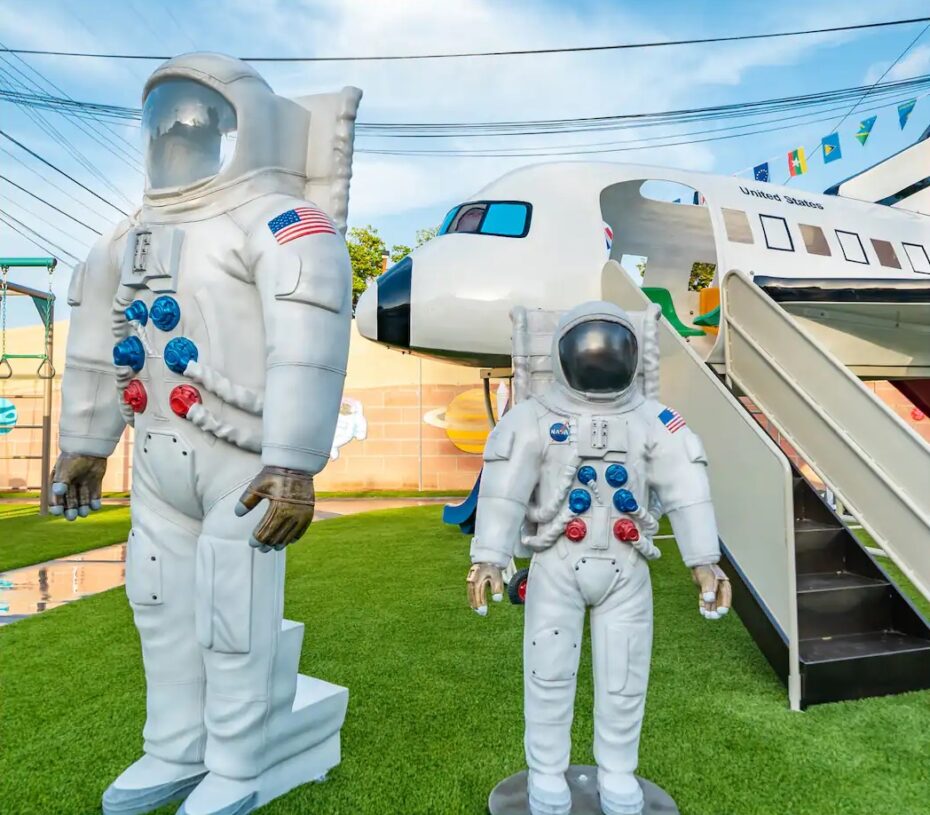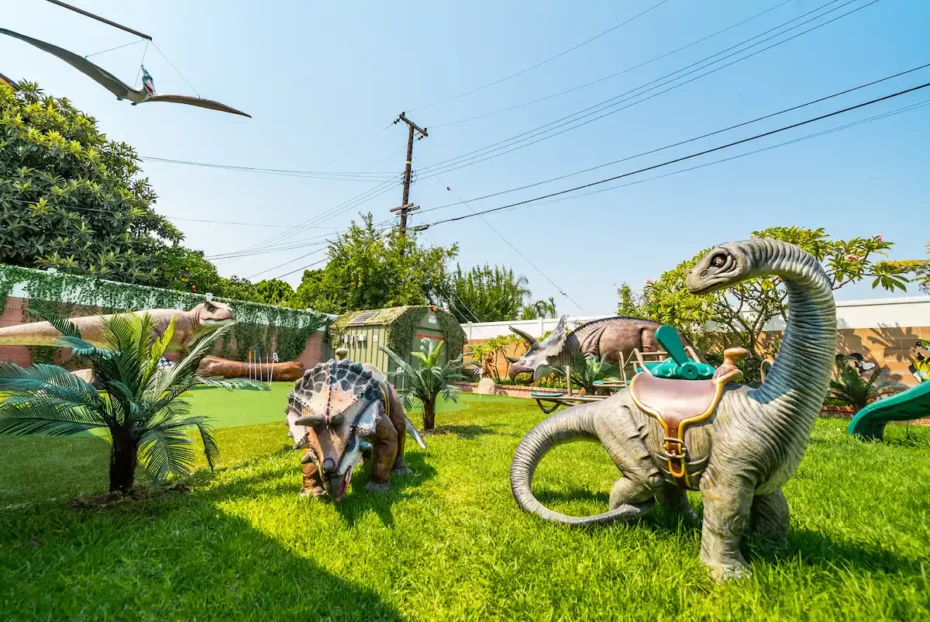 The pandemic has no doubt played a significant role in the emergence of this new trend too. City dwellers desperately wanted a change of scenery to deal in the immediate aftermath of lockdowns, and with remote work flexibility, the world was suddenly their oyster again, and demand surged for rental houses across the US. Around the same time, mortgage rates in the United States hit a historic low, allowing professional Airbnb investors (a mixed bag of independent real estate flippers, but also some major Wall Street companies) to buy up new properties and meet demand. Fast-forward to 2023 and people are moving back into cities with the return-to-office mandates, leaving a significant catalog of rural and suburban rental properties now competing for a smaller pool of guests. For some of the more oversized investments, the introduction of Airbnb's "Play" niche category provides a helpful boost to business, while also encouraging a new extreme in rental home experiences.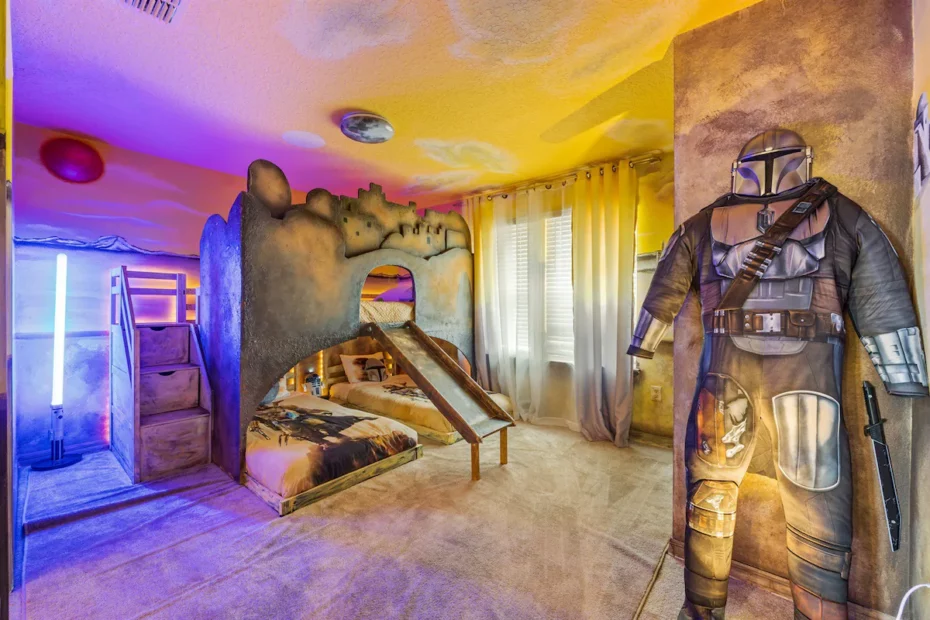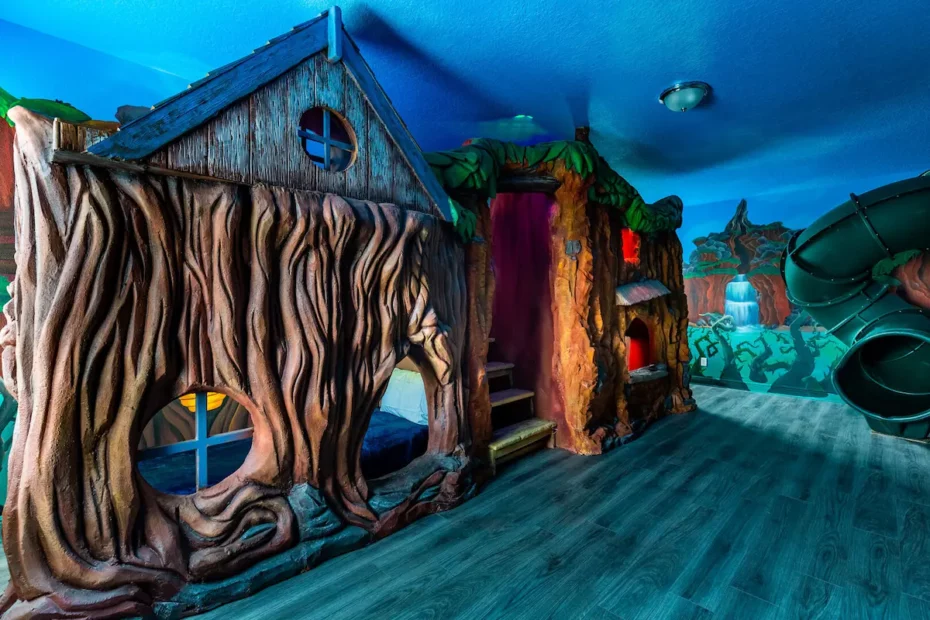 The cost of renovations and decor of an Airbnb themed home can run up to five figures before a single check-in. And while the Airbnb Play platform certainly provides exposure, hosts can't rely on it alone and must further market their properties with hyper saturated, glossy photography on social media, where a growing AI-generated fantasy decor aesthetic is steadily influencing our desire for seemingly unreal spaces (whether we like it or not). This brings up another question: how much is AI influencing the way we travel? When it comes to planning, artificial-intelligence software is already shaking up the travel industry.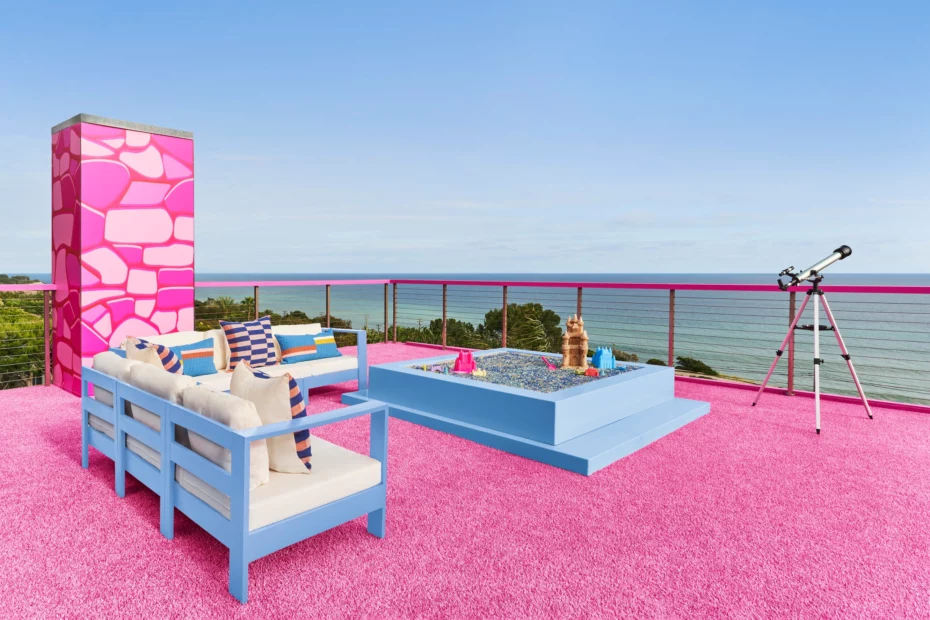 So how far will this supersized trend go? We can "Play" along for now, but something about this new breed of extreme real estate conjures up the familiar scent of giant rotting swimming pools and abandoned private theme parks.