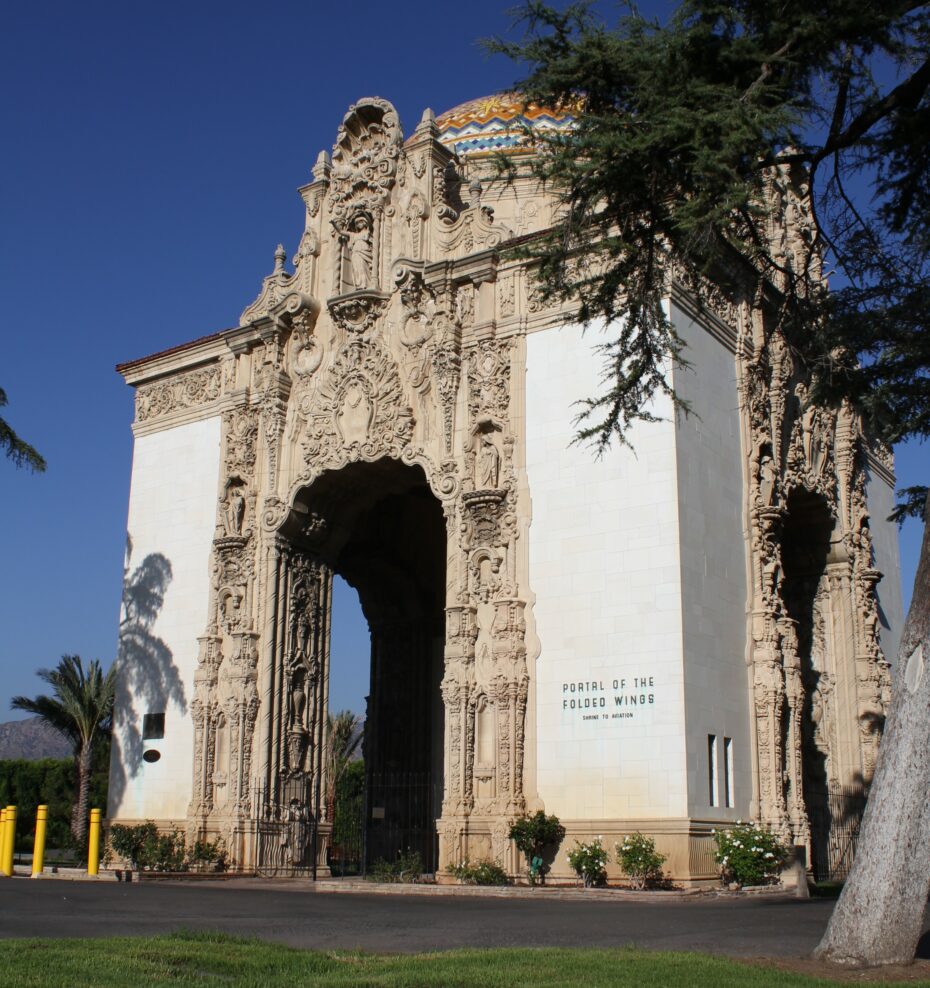 There are plenty of dead people in Los Angeles. Some of them are even in the ground. Forest Lawn is very formal. Tidy. Hollywood Forever feels as much like a park as it does a boneyard, a chic place to commune with the dead. That's not Valhalla. There are ghosts in the jet trails. It's not just the residue that hovers down in the air from the neighbouring airport, you actually feel a slight tilt once you pass through the iron gates. Time itself seems to warp and warble. 
The sky has a muted technicolor glow, the classic Burbank blue. The sun bleaches everything it touches in this part of the valley, nearly 800 feet above sea level. There are signs with little silhouettes of coyotes that have faded from black to brown, warning of "wildlife" on the grounds. It only makes you want to spot a coyote that much more. In the late summer months, you can see them skittering alone or in small packs in the late afternoon hours, scavenging for water. The groundskeepers have called them a nuisance. Others consider them spirit guides for the legions of grandparents long since laid to rest. If anything, the coyotes keep the gopher population down. They're not afraid of people but you shouldn't come here with the idea of feeding them.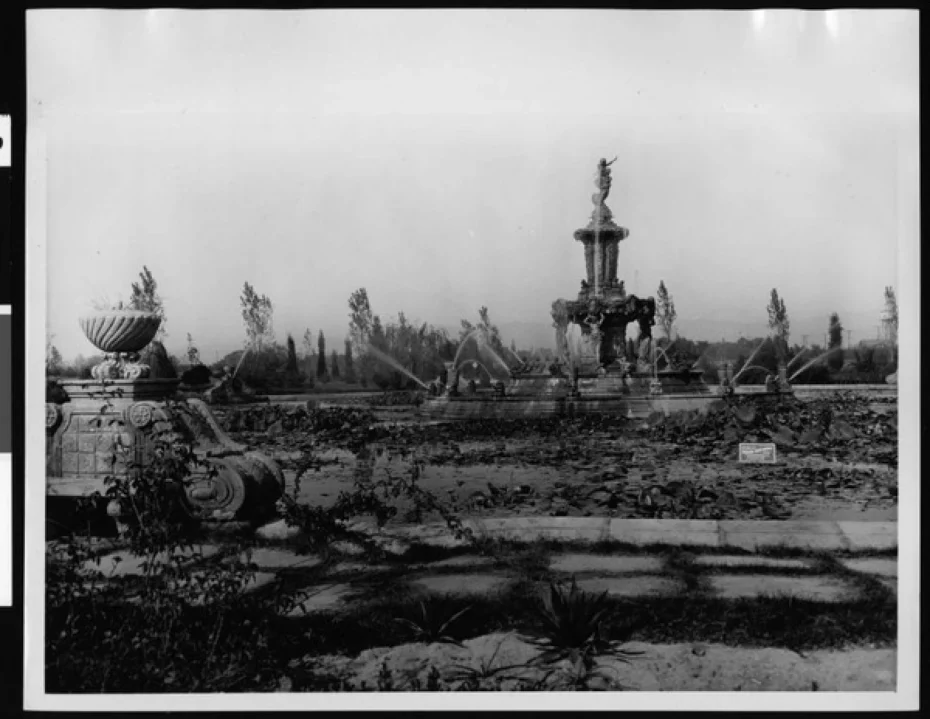 Tucked away in a sleepy residential pocket of northern LA, Valhalla Memorial Park Cemetery has reached its centennial year. Some of the most under-appreciated graves in American culture are well worth the visit, if only for their proximity to the fastest Porto's bakery in town. 
A remarkable trait of this park is that it is largely dedicated to ace and stunt pilots from a bygone era. Many people don't know the history of The Valley in Los Angeles is one of early, primitive air strips, dedicated to everything from flying out crates of fruit products to bootlegging whiskey during Prohibition.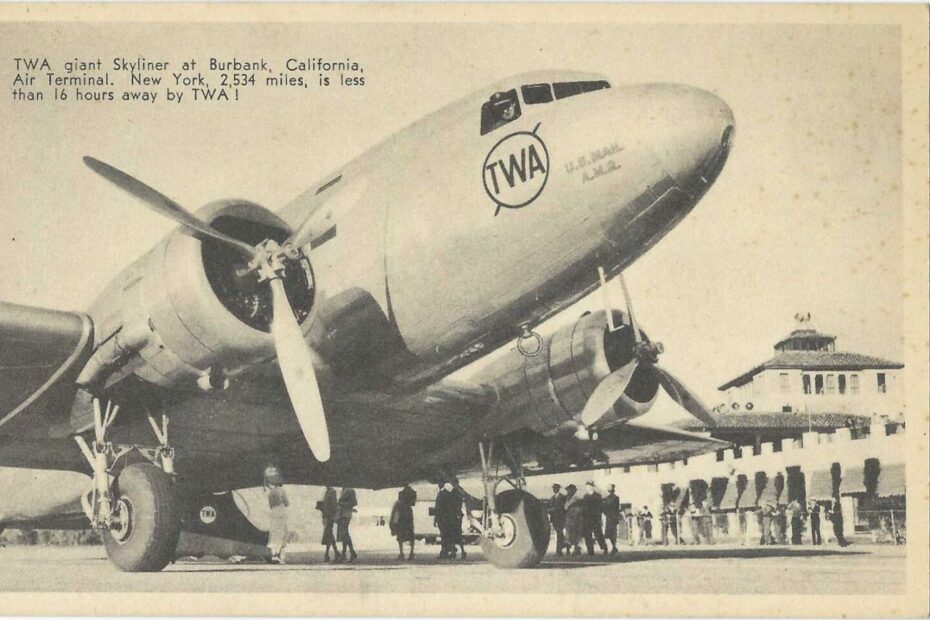 "In the handful of years between the end of World War I and the 1929 stock market crash, Los Angeles became, lickety-split, the aviation capital of the nation", the LA Times reminds us. "As California historian Kevin Starr wrote, a third of the country's air traffic operated out of the 50 local private airfields that put wings on the City of Angels".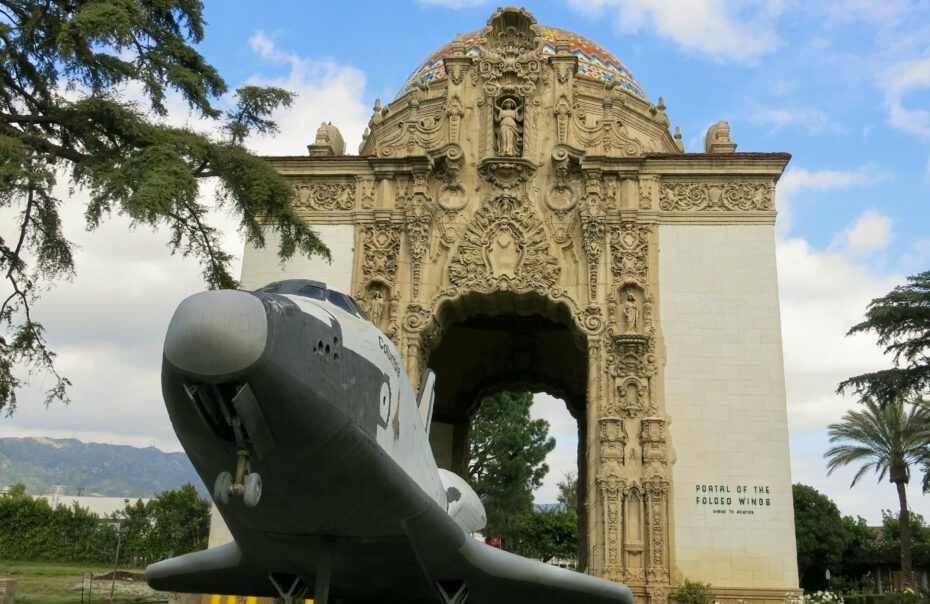 The perfect intersection between these two worlds lies Lois Hamilton. Primarily a model and actress. Lois Hamilton studied art in Italy before she graced covers of Cosmo and Vogue and was booking commercials for Chanel and Hermès. Her work as a game show model (then known as Lois Areno) led to roles in Three's Company, The Dukes of Hazzard and later film work with Bill Murray, Roger Moore and Robert Redford. Her gravestone has a little German biplane on it, an otherwise toss-off detail in a room full of military accolades. But it's important to note that Hamilton was an aviatrix in her spare time, flying solo in an antique WWII airplane with an open cockpit.
Just imagine: a 1970's super babe navigating Hollywood's unsavoury characters and misogyny, scattering it in the wind behind a Bücker Jungmann. She was like a combination of both the Rick Dalton and Cliff Booth characters from Once Upon A Time in Hollywood and it's a crime that her life story has not been made into some kind of documentary or fun exploitation film.  Her stone can be found in the southwest corner of the stunning Portal of the Folded Wings, rumbling beneath the direct flight path of jets that leave the Burbank airport every three to five minutes.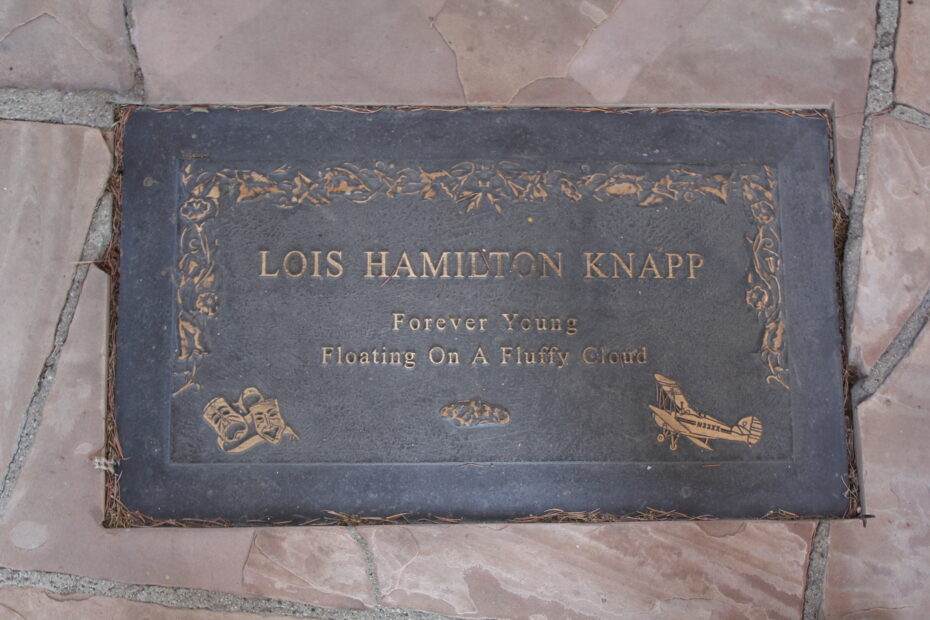 Offhand, you'd be hard pressed to think of any singer who has performed at the White House more than once, let alone under two different presidents. Daniel Simmons, of the Yakama Tribe in southern Washington state, began his career as an opera singer, crooning for Herbert Hoover and Franklin D. Roosevelt. Stints with the L.A. Philharmonic led to a life in show business, in which he changed his stage name and started playing minor speaking roles on film and television. 
While he is one of many actors with a complicated legacy, Yowlachie became one of the go-to Indian actors in Hollywood, racking up nearly 70 film credits in his lifetime. He had parts in the Howard Hawks classic Red River and appeared in seminal western shows like The Virginian and The Lone Ranger. His grave is located just off of the main entrance promenade and his memorial ceremony included an Indian death chant and ritual, making the Chief a mandatory stop on any Valhalla visit.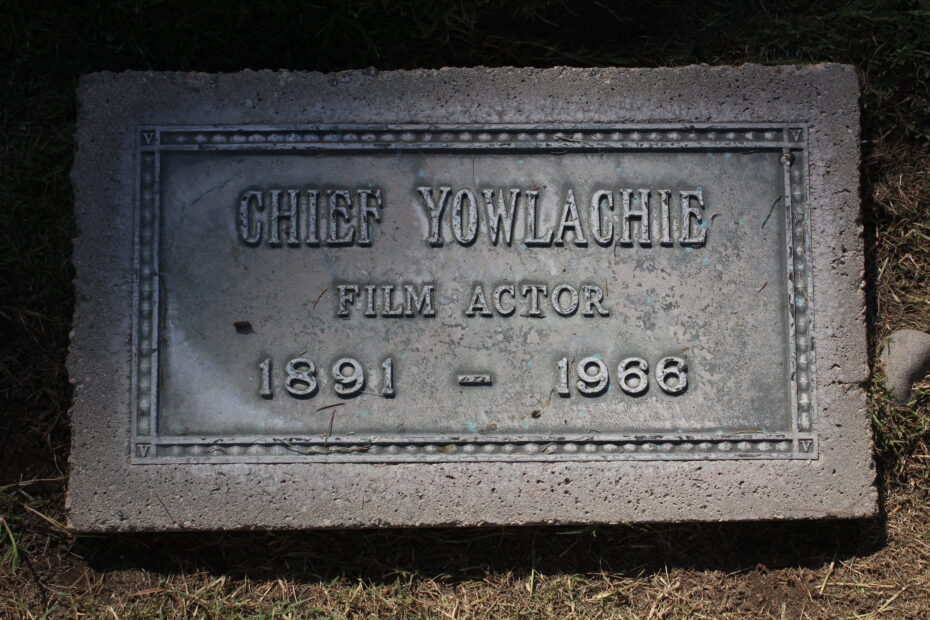 Valhalla has no shortage of distinct characters, notably Ceferino Garcia, who has an eye-popping life story. He was such an acclaimed street fighter in the Philippines that he became notorious for his speed and fury. He came up in the amateur boxing system in Cebu City, grinding his way to the title of Welterweight Champ in his home country. Once he had peaked in the island circuit, his manager brought him to the United States, where he jabbed his way to World Middleweight Champion in the fall of 1939. He was the first pugilist to perfect the use of the bolo punch, using it to wear down his opponents over long fights. This technique has been featured in boxing video games from the 8-bit Nintendo consoles of yore all the way up to the latest Playstation.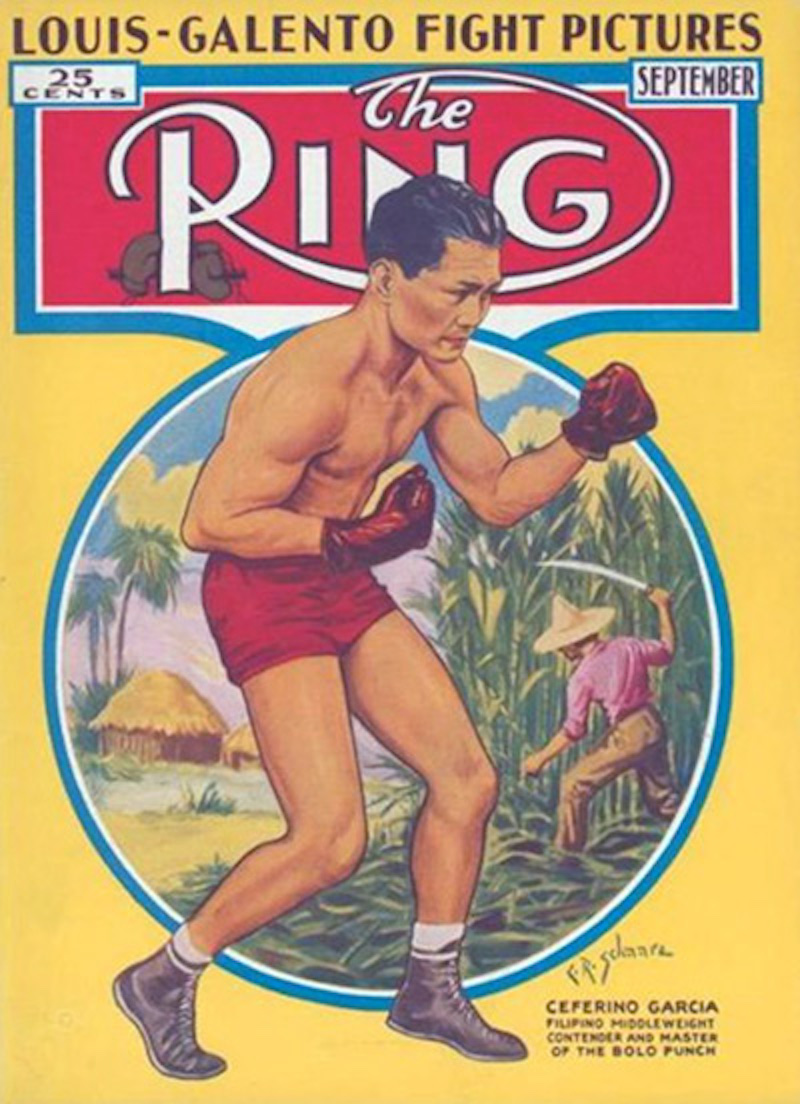 Garcia turned in 164 bouts over the span of his life, 120 of which were victories, giving him the most wins of any Filipino fighter in history; he was inducted into the World Boxing Hall of Fame in 1989.
Oh, you wanted more to the legend? The guy was also a chauffeur and bodyguard for the infamous Mae West, blonde bombshell extraordinaire of the Hollywood Hills. His grave is not far from Chief Yowlachie, just off of the main pathway near the Portal of the Folded Wings. 
One of the most stunning aspects of Valhalla is that some of the stars that rest in these plots once commanded an entire legion of fans and devotees. Time takes these people to their graves as well; there's a certain, sad democracy to stardom that way. Among these rare figures is Madame Sul-Te-Wan, a pioneer of cinema and the first black actress in history to have a film contract.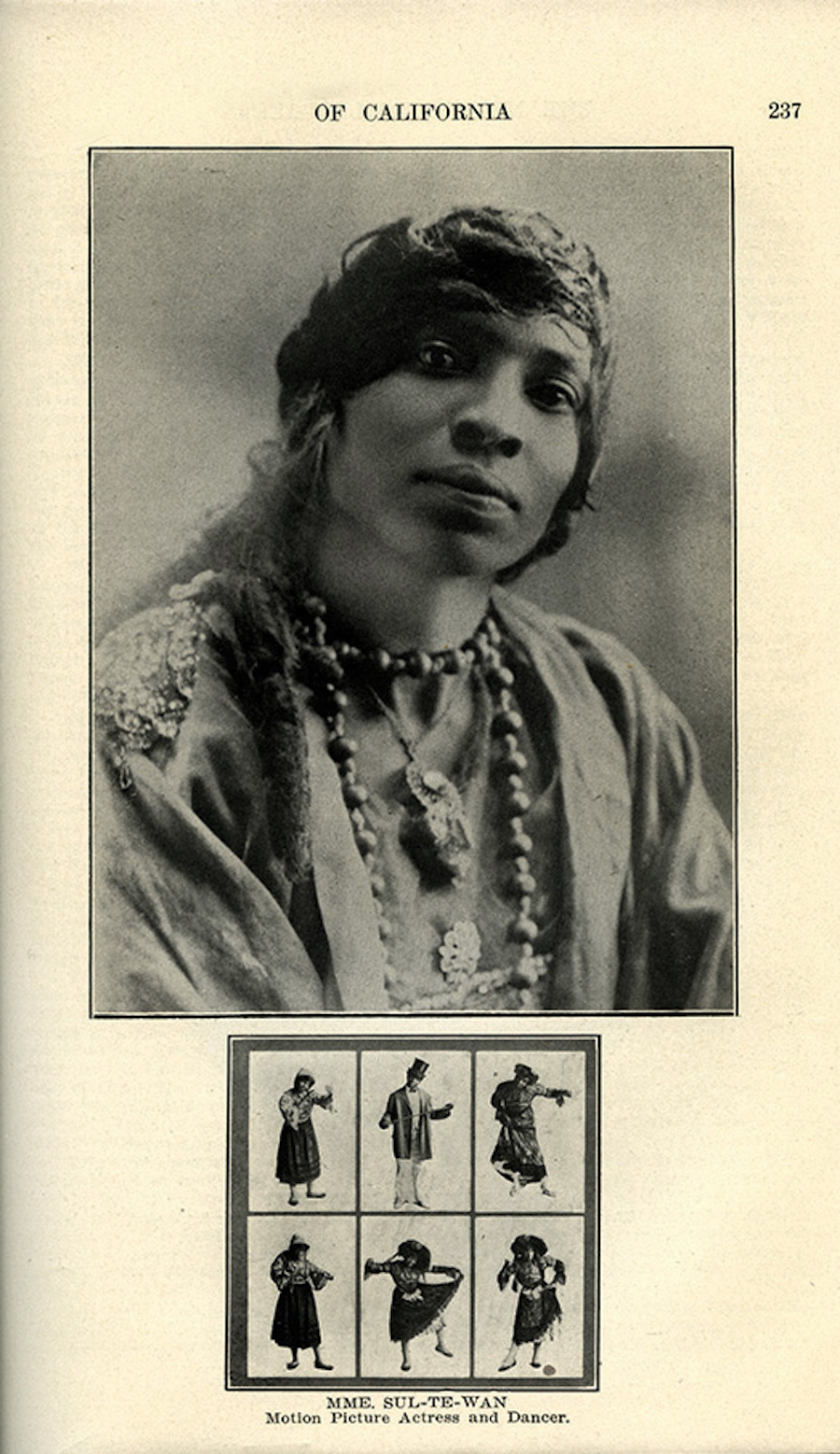 Sul-Te-Wan, born Nellie Conley, came out of the chitlin vaudeville circuit of the east coast, founding two acting troupes before moving out west to be in pictures. She became known for bit parts and cameos that carried her through four decades in Hollywood. It's important to note that this was a golden age of monumental change: the Madame survived the jump from silent films to talkies, and from black and white to glorious technicolor. Many of her roles went uncredited, but what has been documented includes parts in Intolerance, Tarzan, Uncle Tom's Cabin, King Kong, Mighty Joe Young, Carmen Jones and more.
Years before interracial marriages became legal in the golden state, Sul-Te-Wan got hitched to a white Frenchman named Anton Ebenthur. In 1953, she was honored at a packed tinseltown banquet for a lifetime of work, with another five years of roles left in her. Is hers a thorny career? Absolutely. She played mammy and servant roles that haven't aged particularly well. But the endurance of Madame Sul-Te-Wan as an actress and member of her community was a vital step in what has become a legacy of progress, however glacial, in the entertainment industry.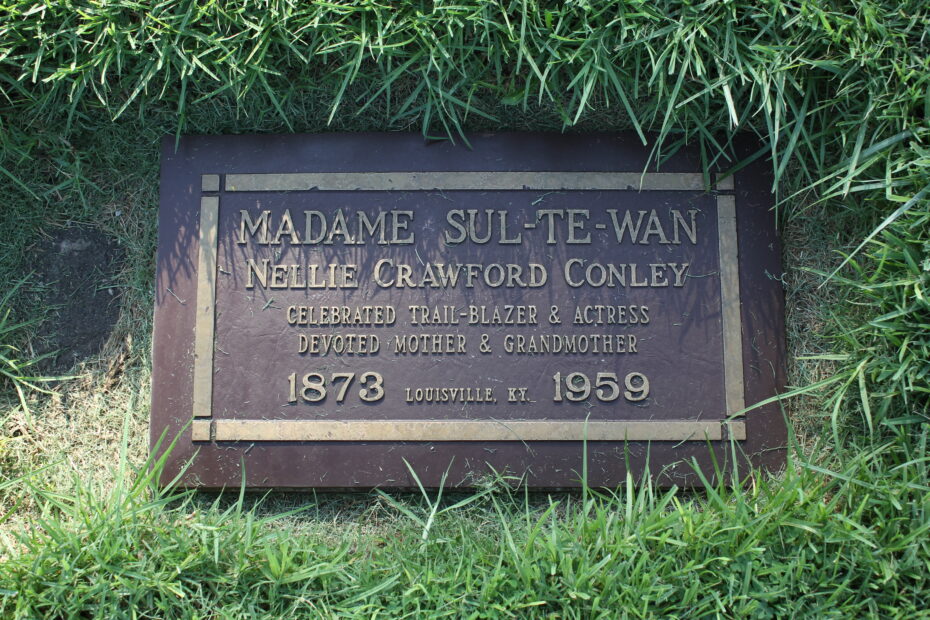 Beyond the fame and notoriety, the real strength of Valhalla lies in its diversity, boasting entire sagas of Hispanic, Armenian and Muslim families that have unfolded in the city of angels. Some of the most impressive plots to be found there have come from the communities who have given their stories to this hallowed ground over the last century.
It's a weird, beautiful city, and Los Angeles has kept this long patch of grass like a bookmark, blessing those who celebrate what lies within.