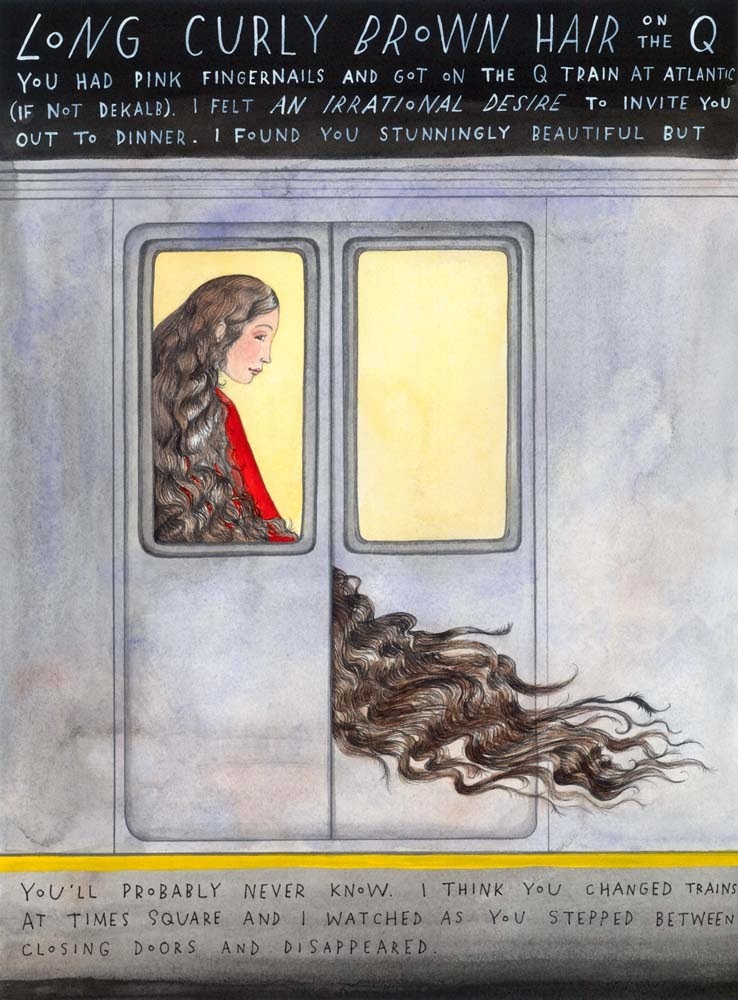 No matter how much I like to deny it, I'm a sucker for romantic stuff like this. Sophie Blackall is an Australian artist living in New York who found the perfect inspiration for her drawings– the Craigslist Missed Connections page. Having never really been a user of Craigslist (which apparently means I've been living on another planet), I never knew about the existence of their Missed Connections page.
For those of you that haven't heard of it either, it's sort of like a "Lost & Found" for romance; a place for people to write about a chance meeting with someone that they took an instant liking to, but for some reason or another, the exchange was lost. Some are sad, some are funny, some strange, some are simply beautifully written messages.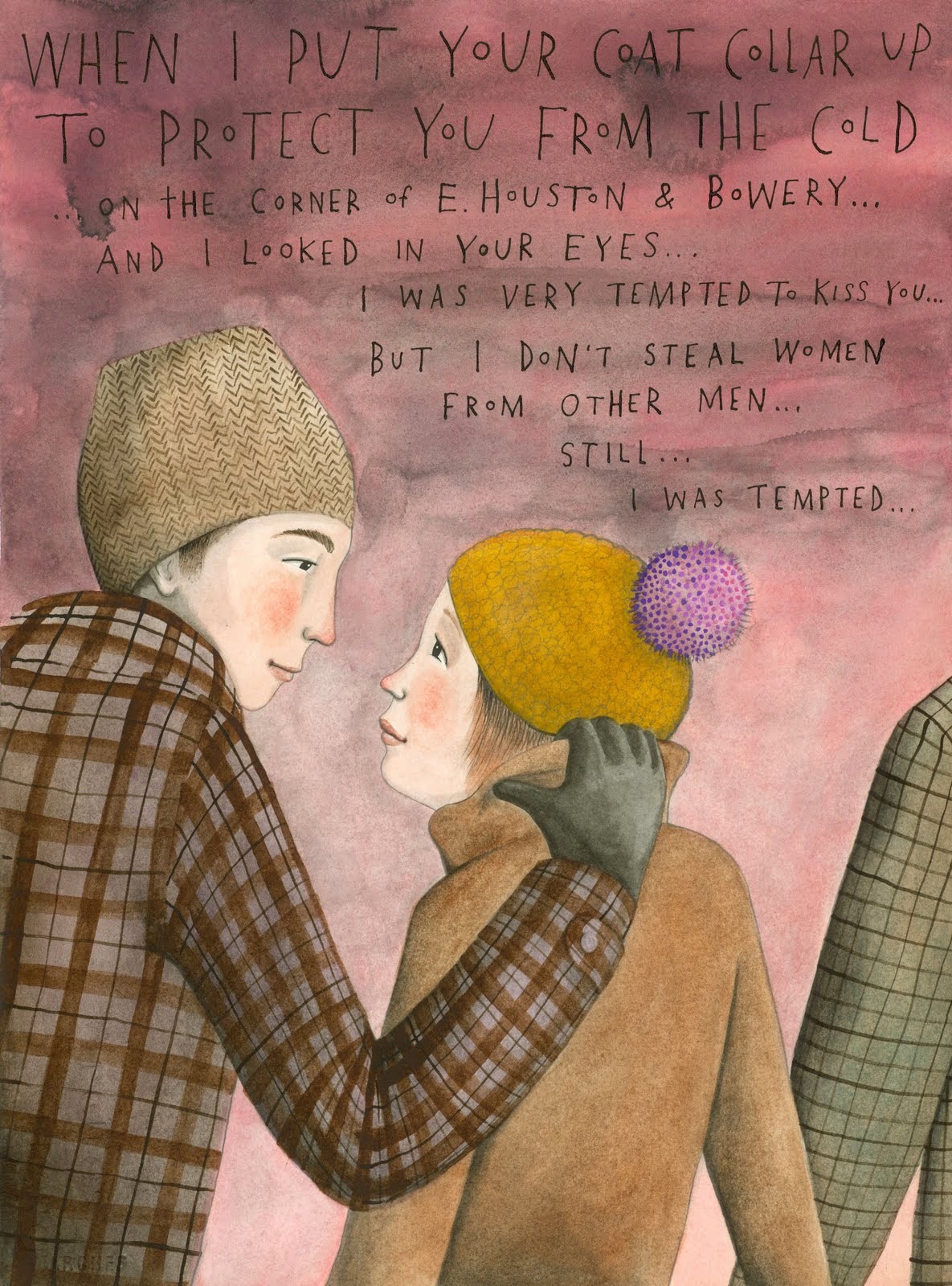 The hope is to reconnect with the stranger but it's probably about as effective as sending a message in a bottle across the ocean thinking it will get to the right person. Nevertheless, Sophie says that in the last year, she's had 47 emails from happily united couples. "Six of them even asked me to illustrate their wedding invitations".
Take a look at my favorite picks (you might notice I had trouble narrowing it down) from Sophie's absolutely wonderful drawings based on real Craigslist Missed Connections.
You can enlarge the images to read the messages more easily.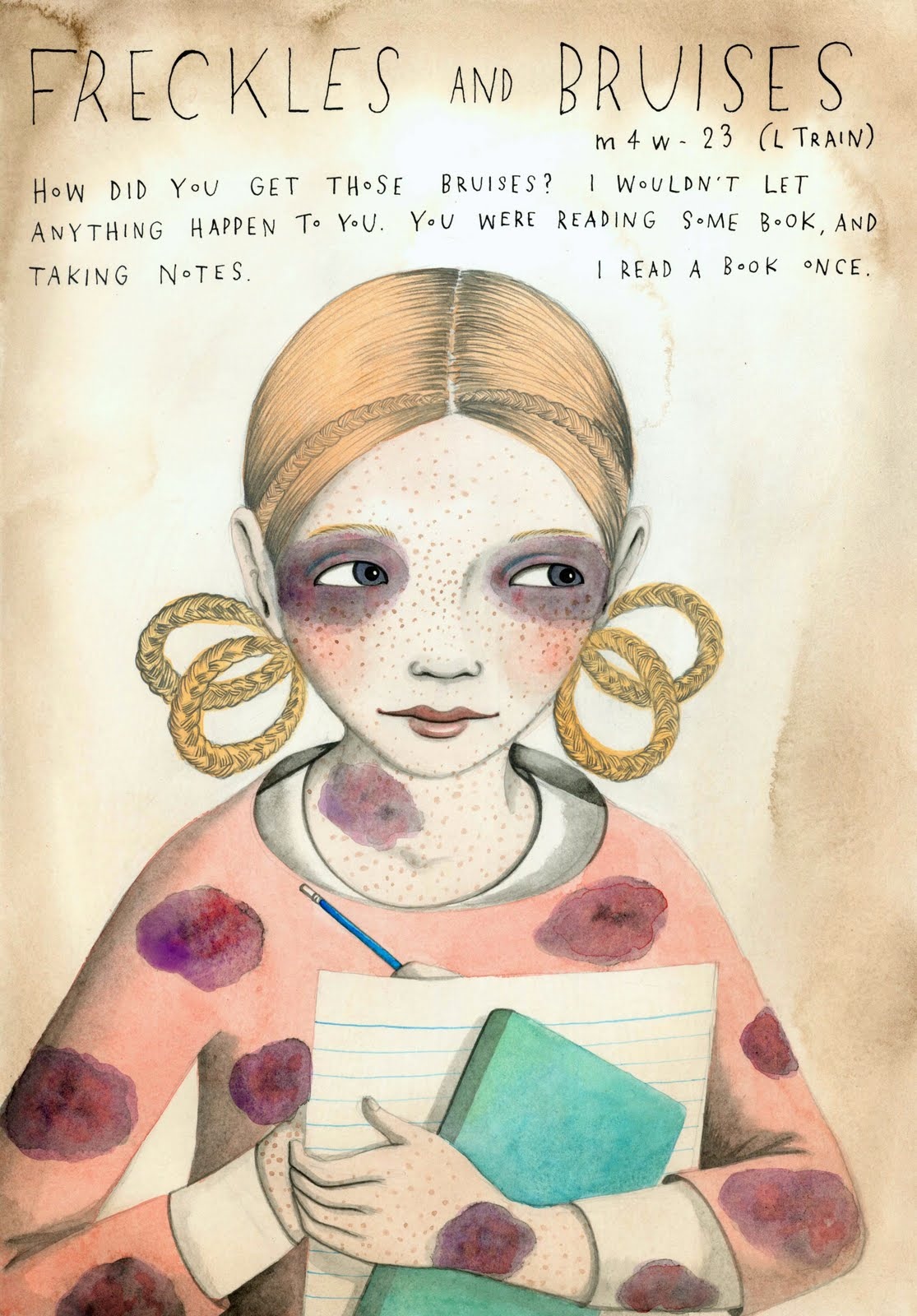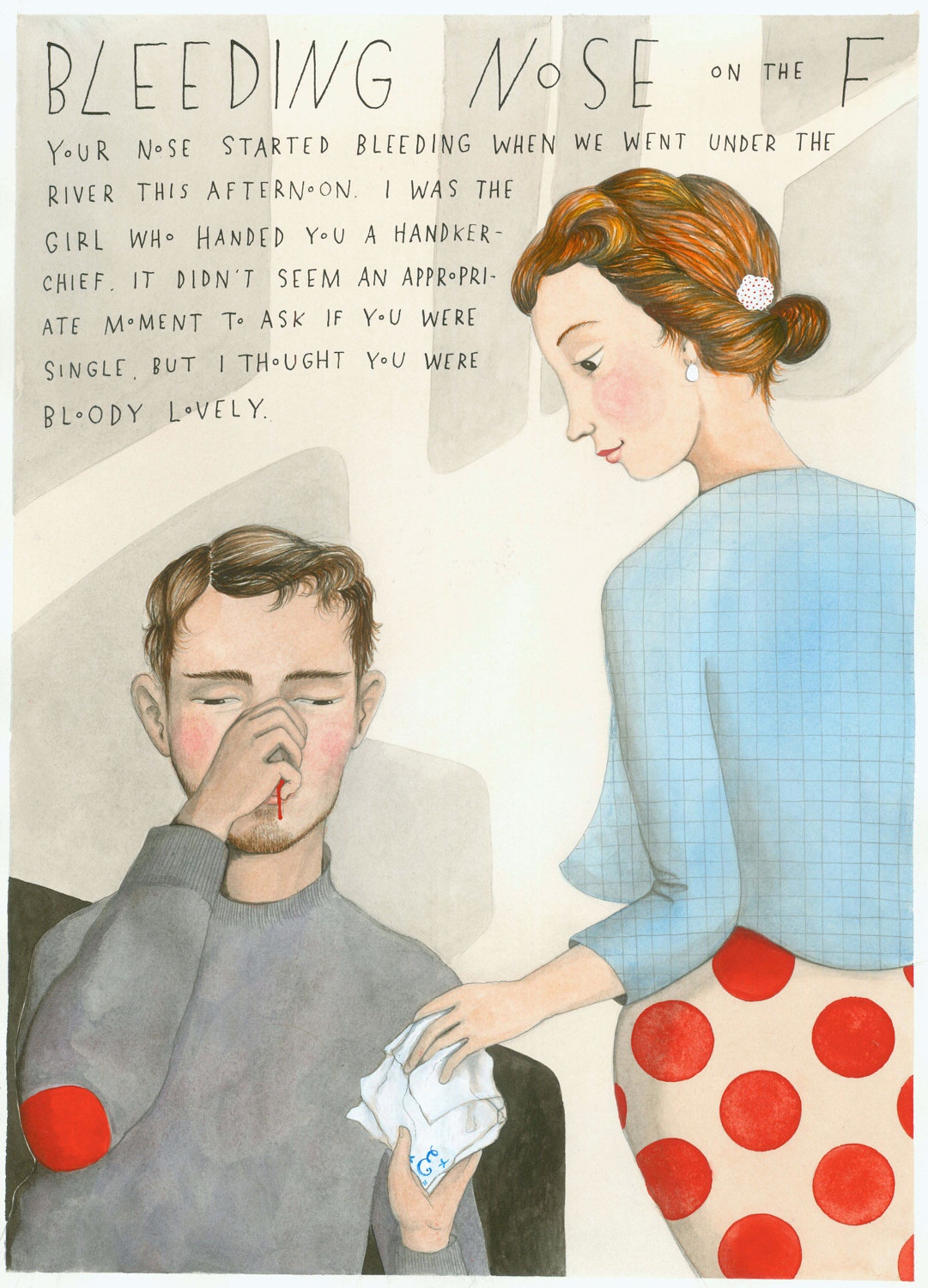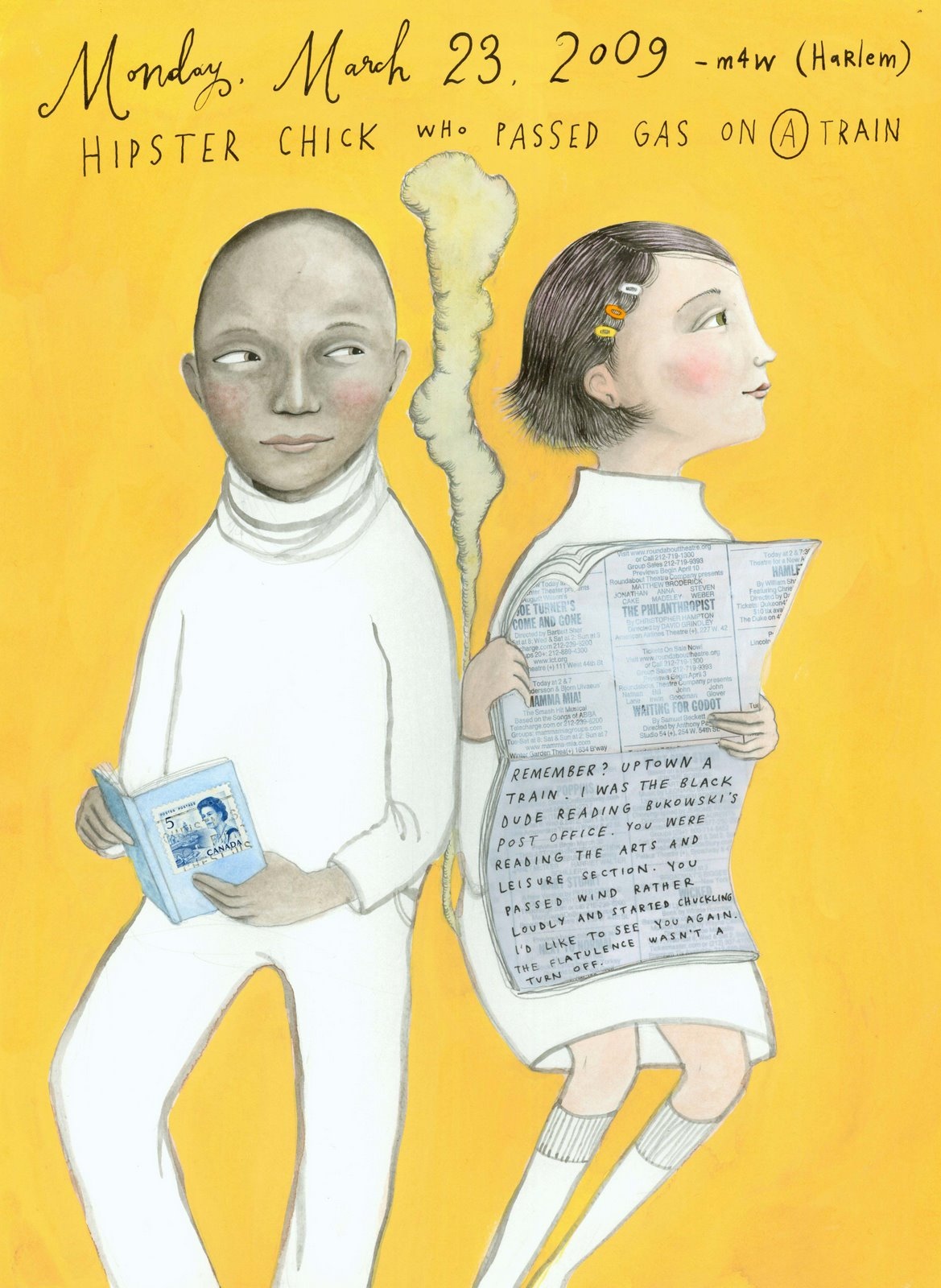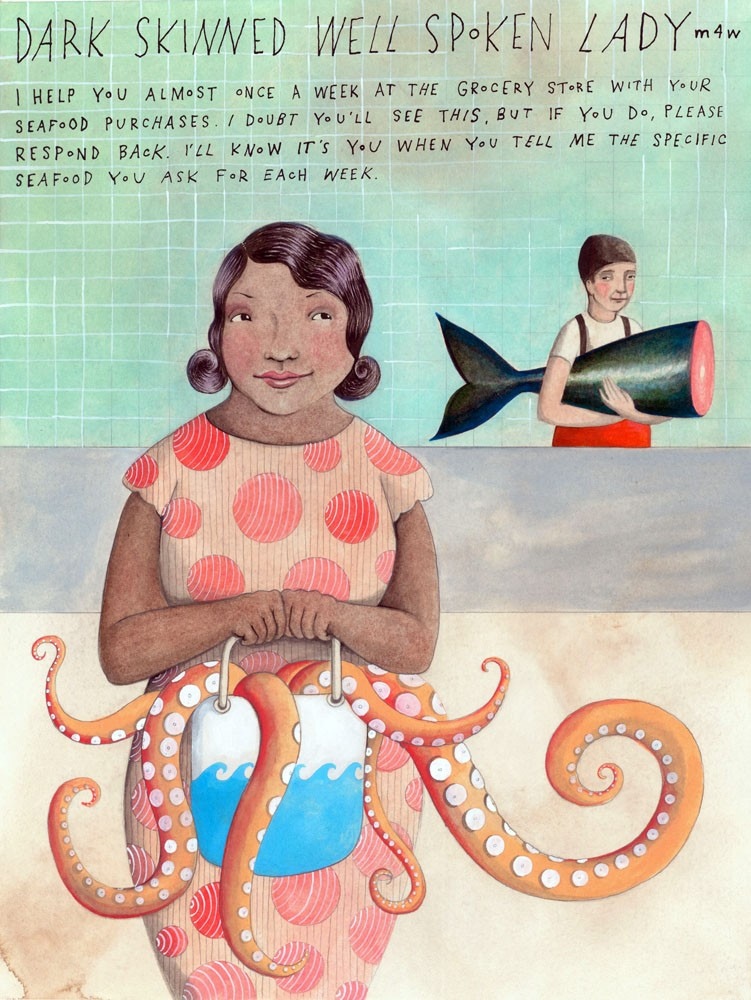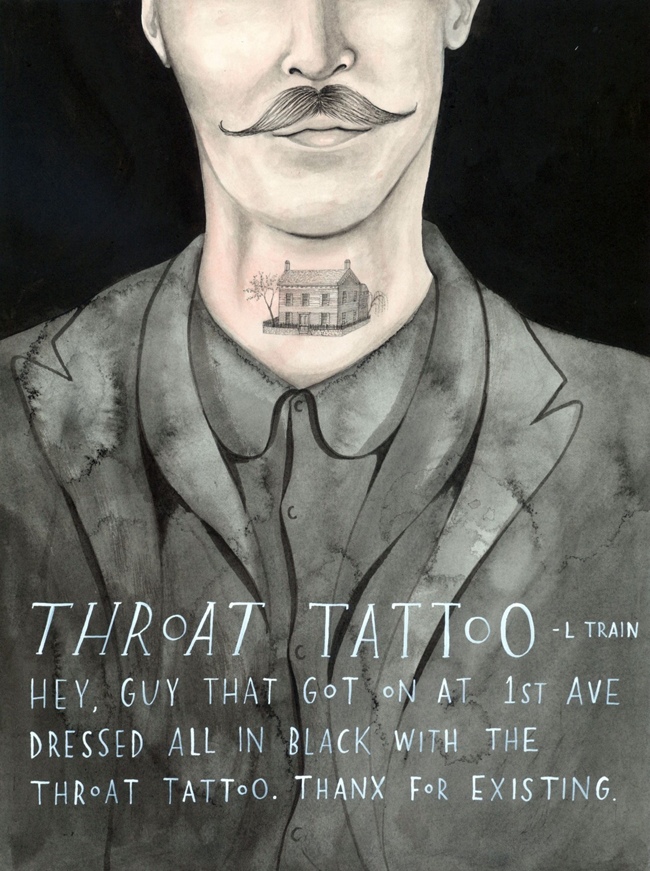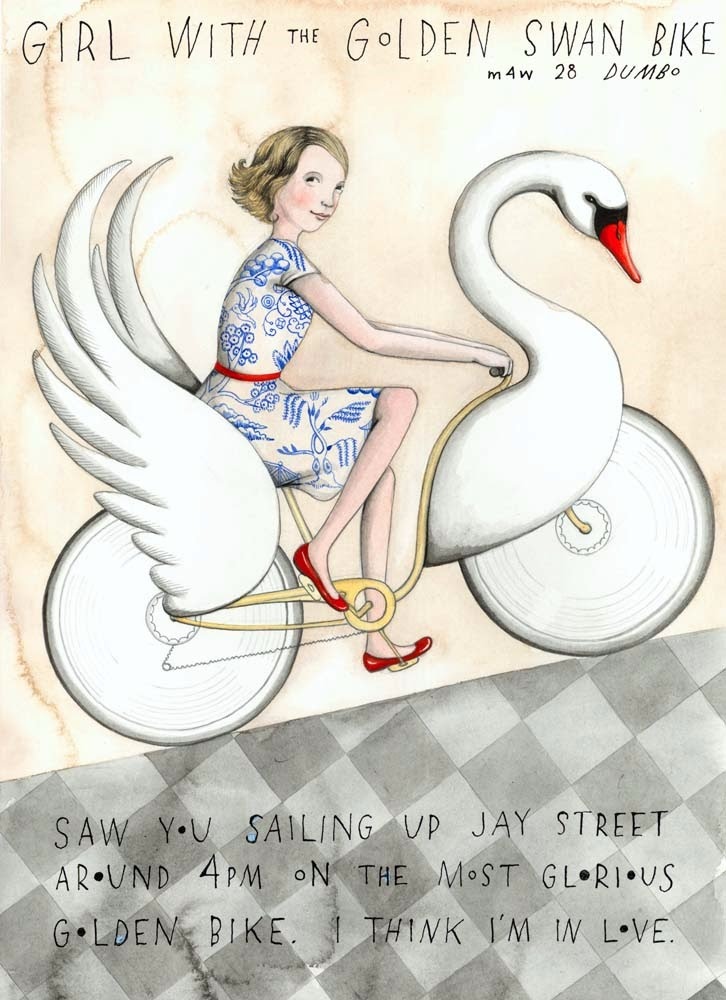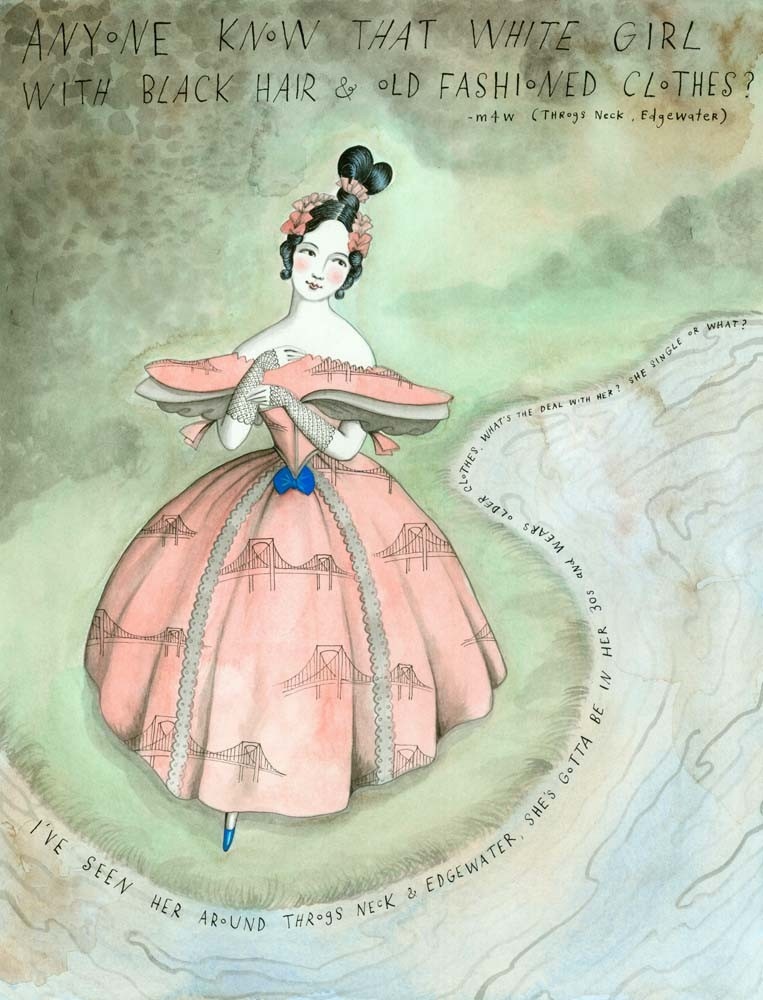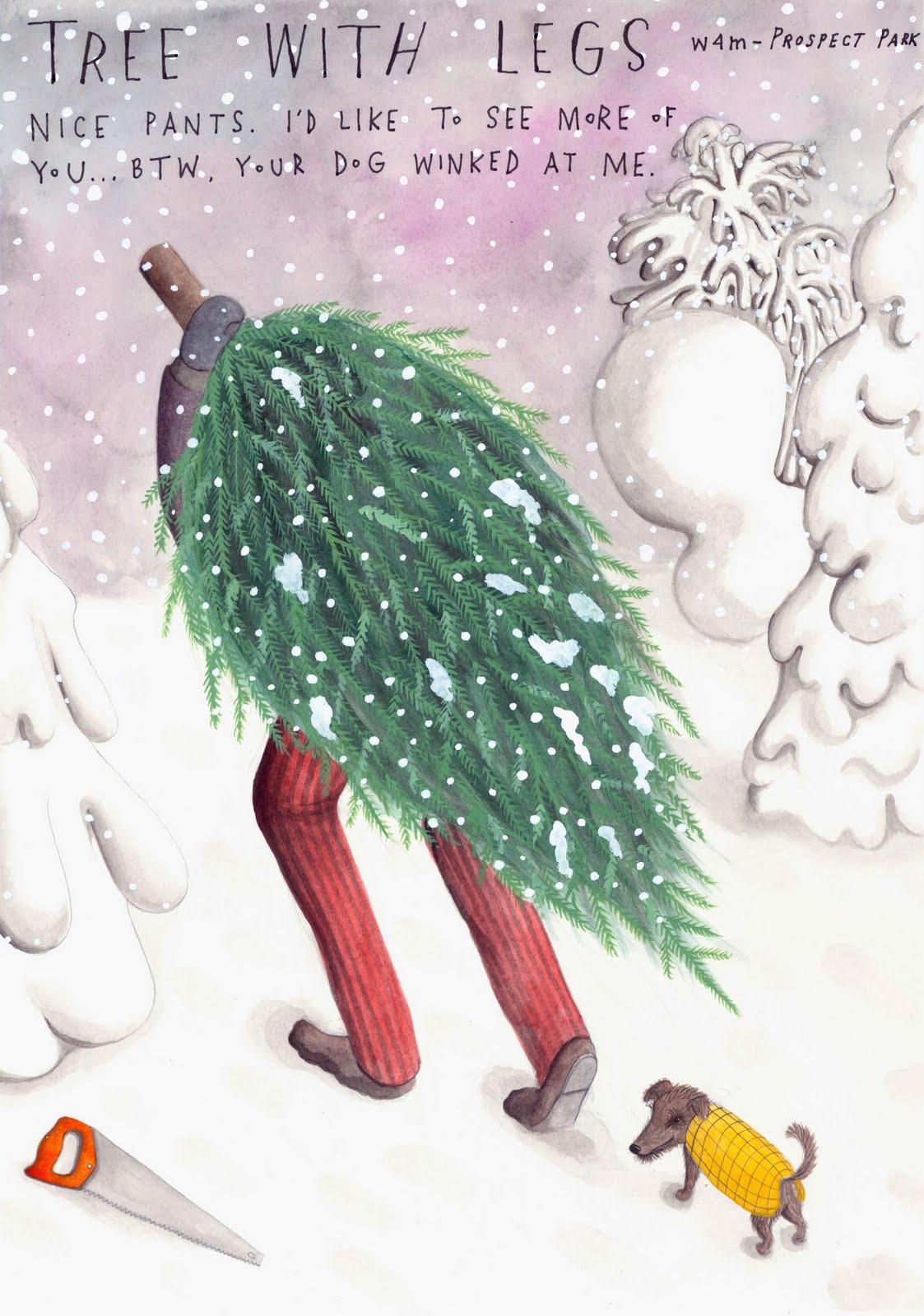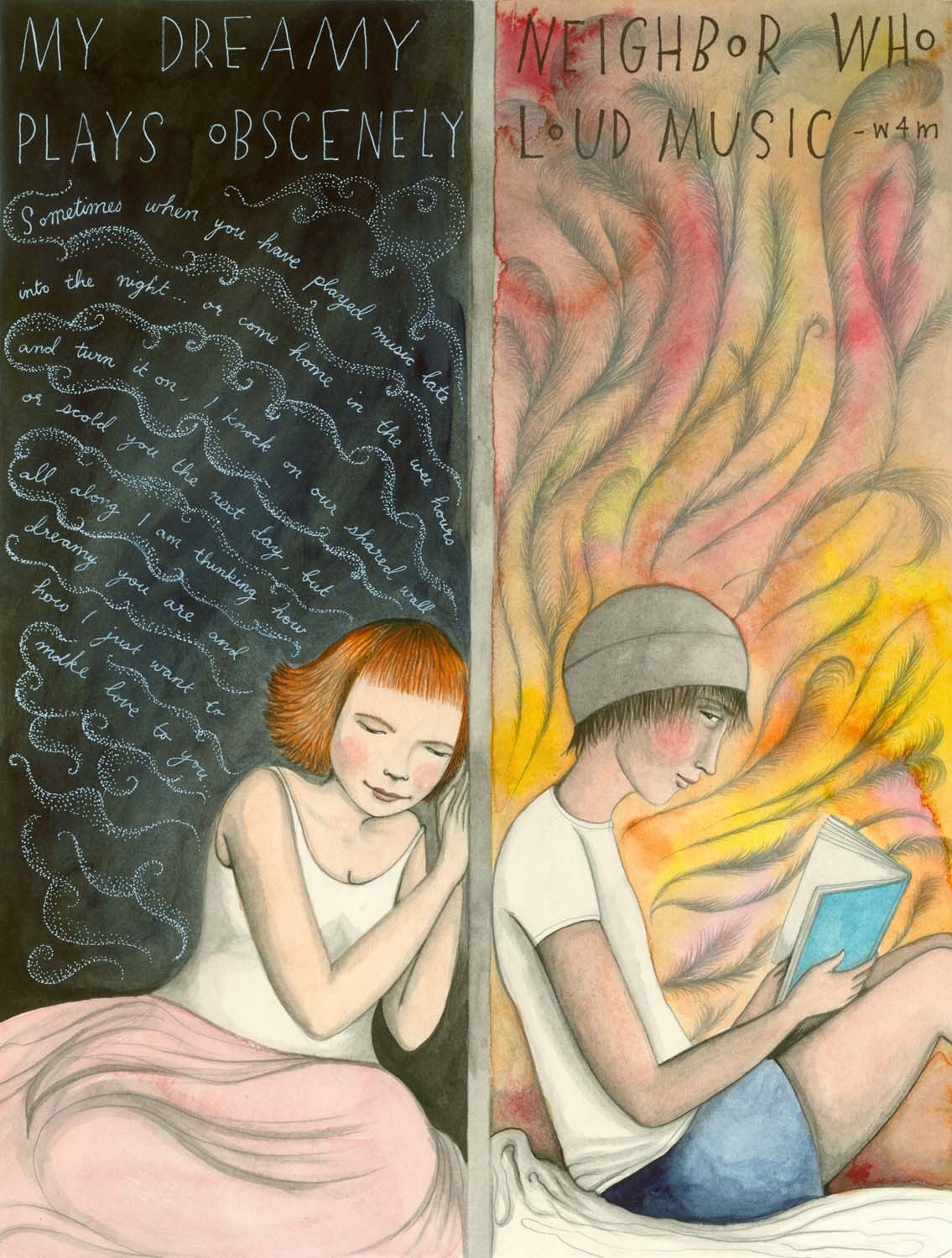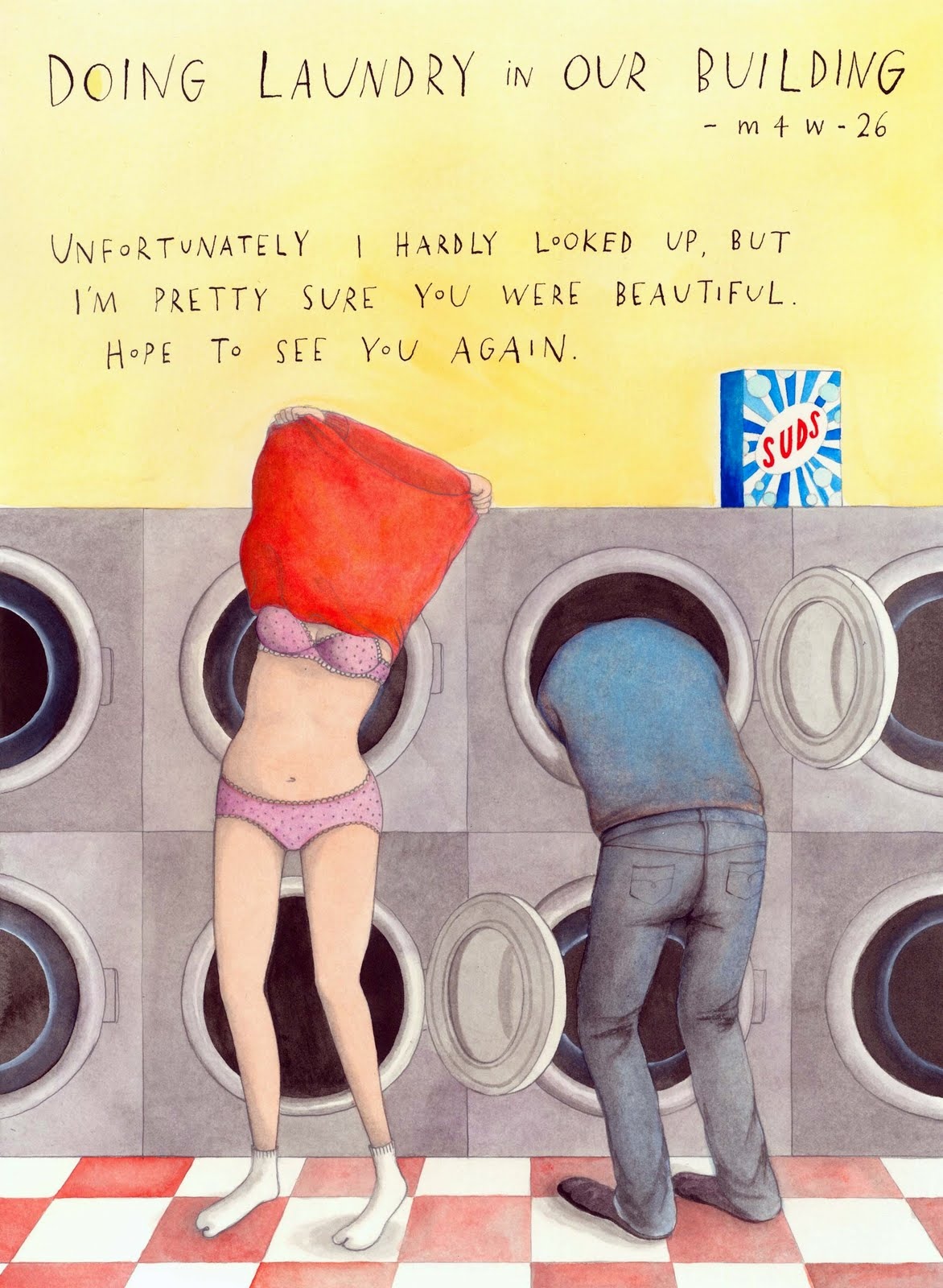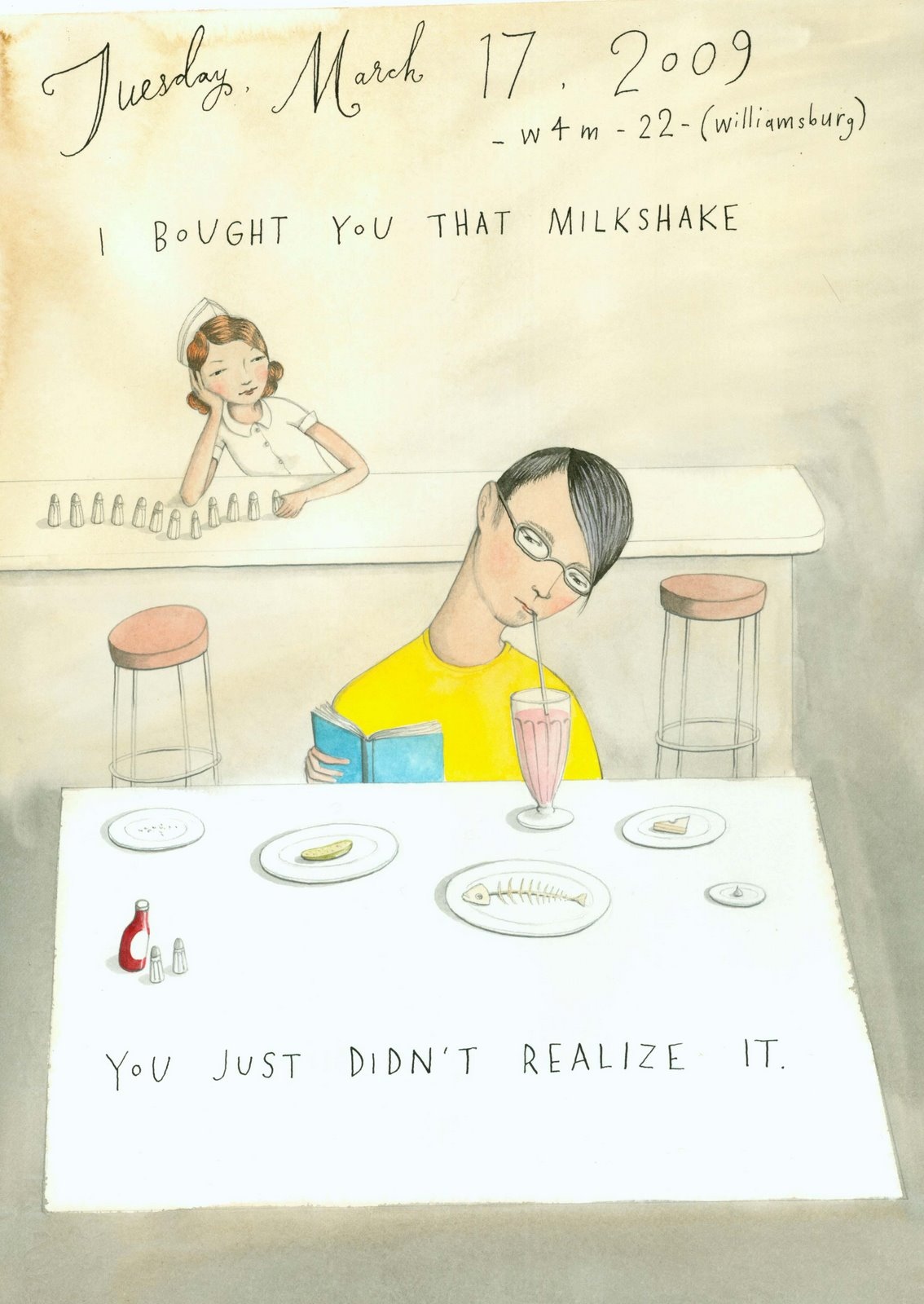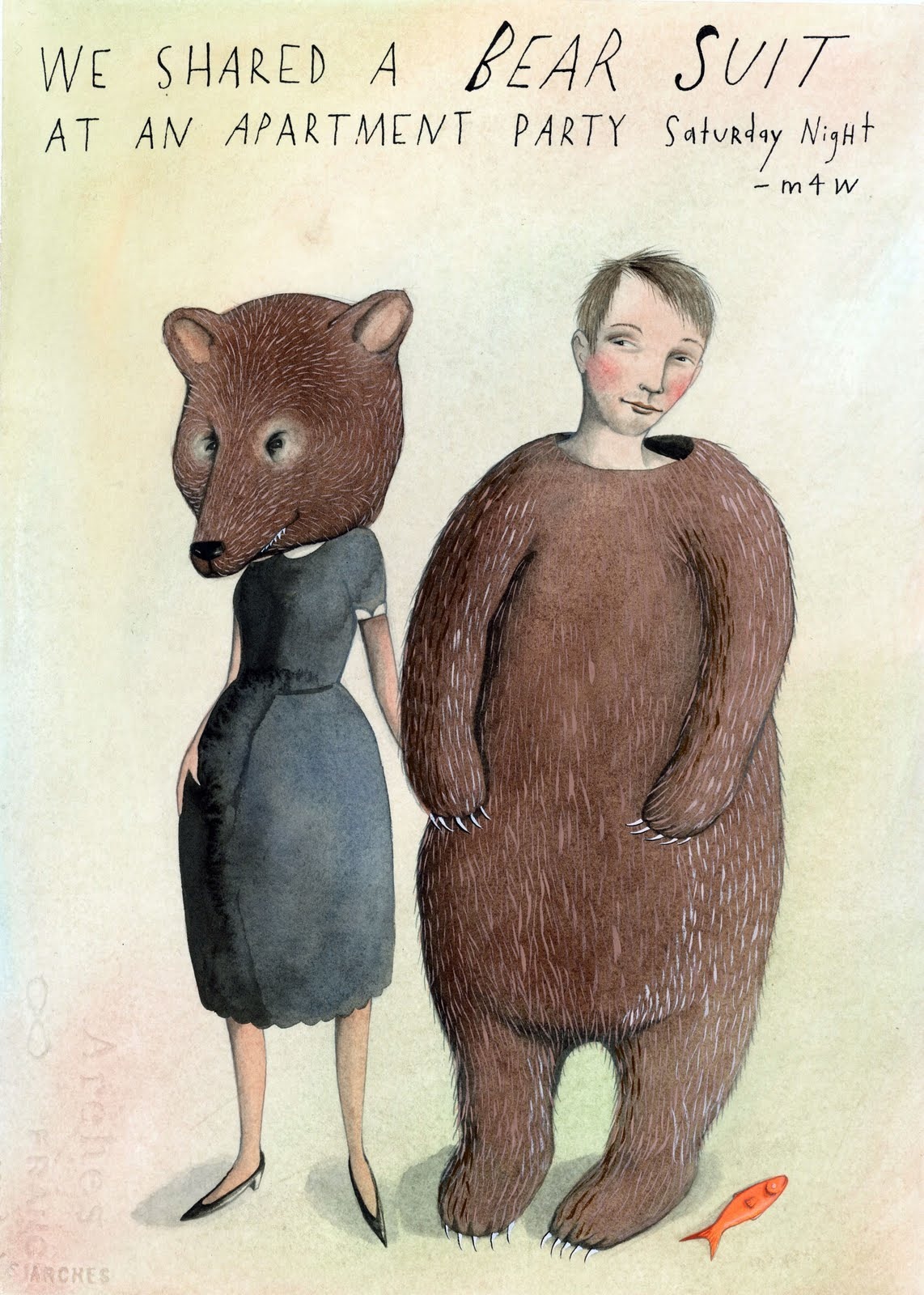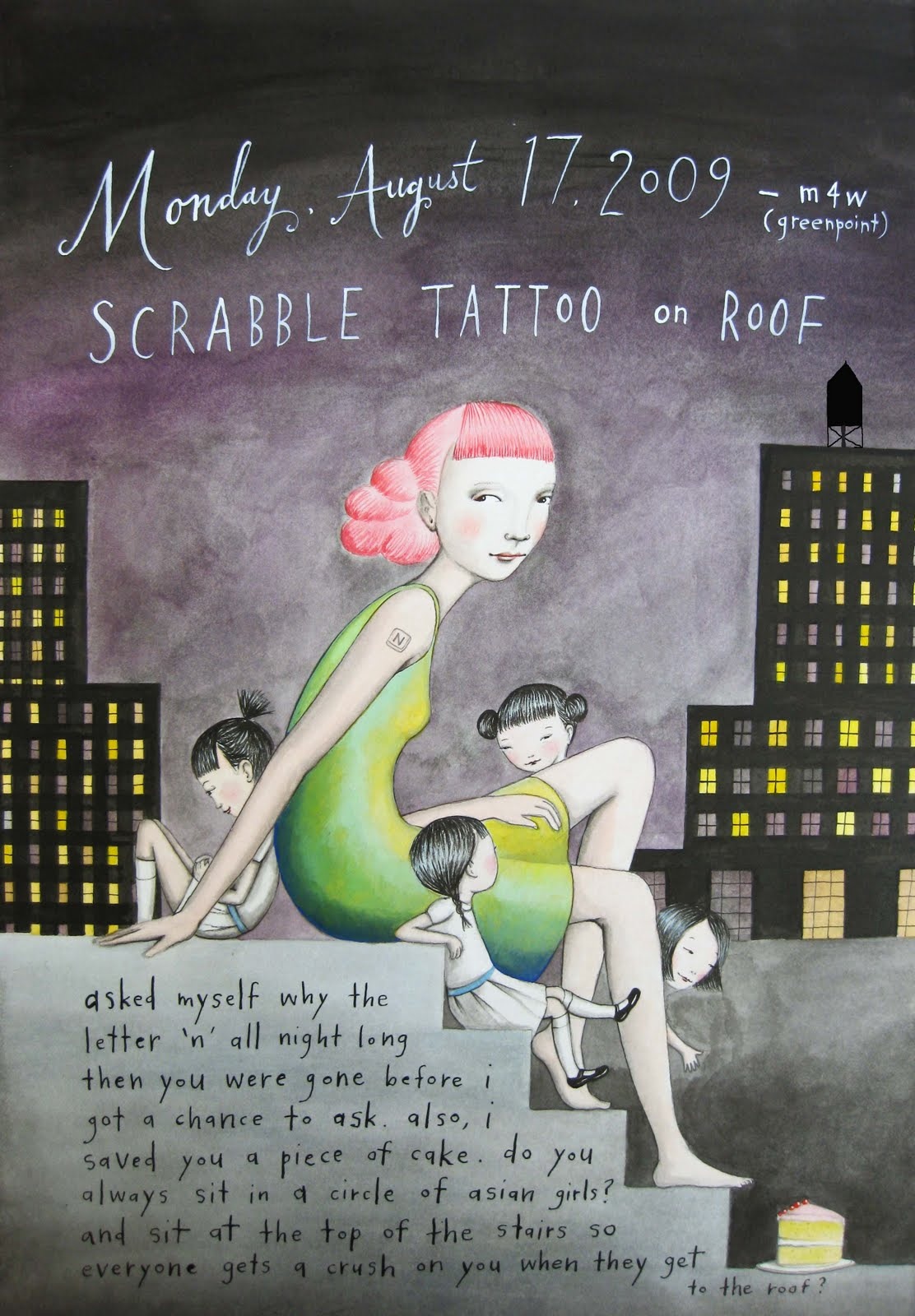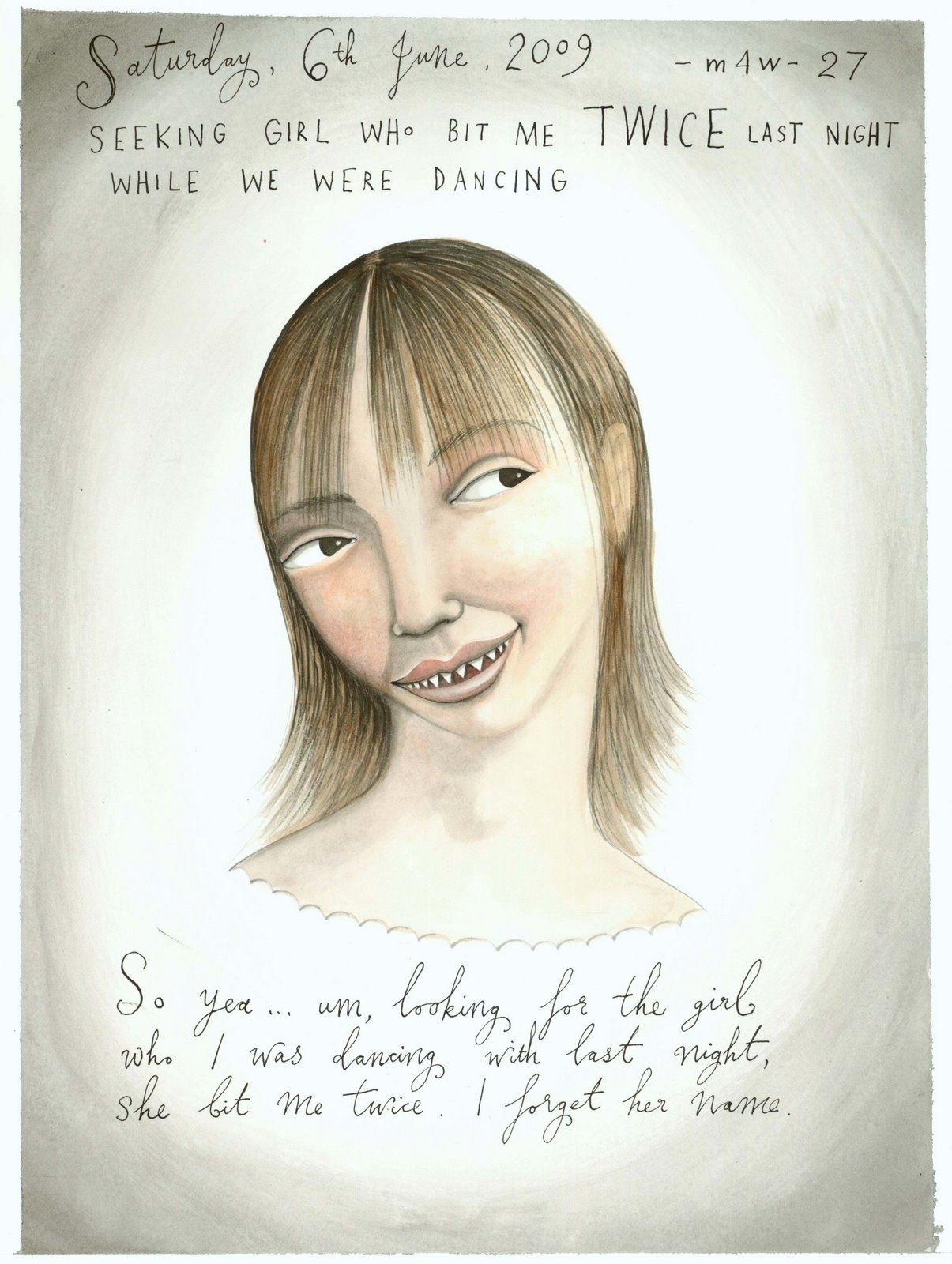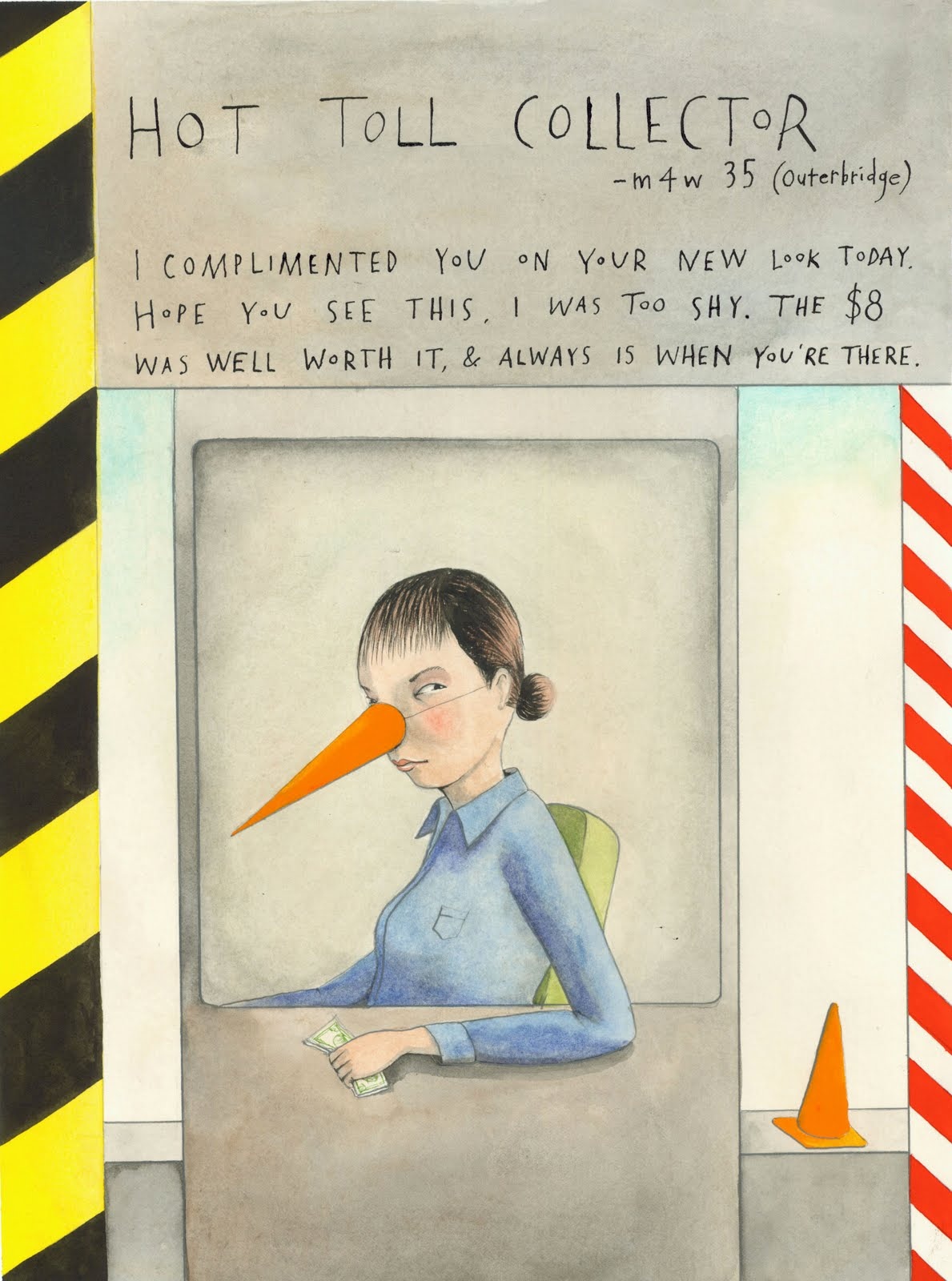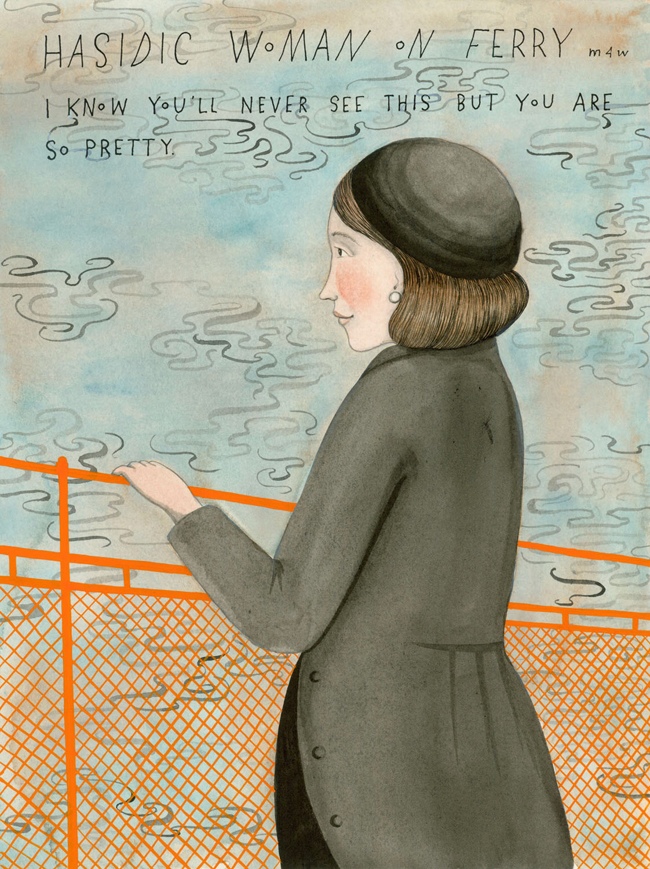 How amazing would it be to find of these messages and realize it was about you?! Would you answer it? Let me know!
And before you go…
Watch this mesmerizing video about Sophie, her Missed Connections and her work for the New York Subway. Watching her draw is just hynotizing!
…
You can own Sophie's book here for a lovely coffee table addition…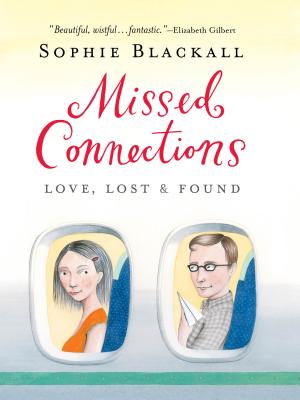 OR…
Buy a beautiful print of one of Sophie's illustrations for your home here on Etsy.
Also if you want to look further into the romance of Craigslist Missed Connections page, there's a page for Paris– some good stuff here!